We left South Florida due North Friday morning around 7:15 am. I'll illustrate, mostly in photos, our drive up to Louisville, KY. Every awesome trip out of Florida starts with lunch in Gainesville at Burrito Brothers. I somehow managed to get to Gainesville in 4 hours (with a stop for gas). Here's the famous Burrito Brothers GUAC sign. Custom neon signs like this just set the mood. When the light is on, it's available!
Here we were, chowing down on some burritos and an enchilada. Yum!
This was my official "check in" when we were close to Atlanta.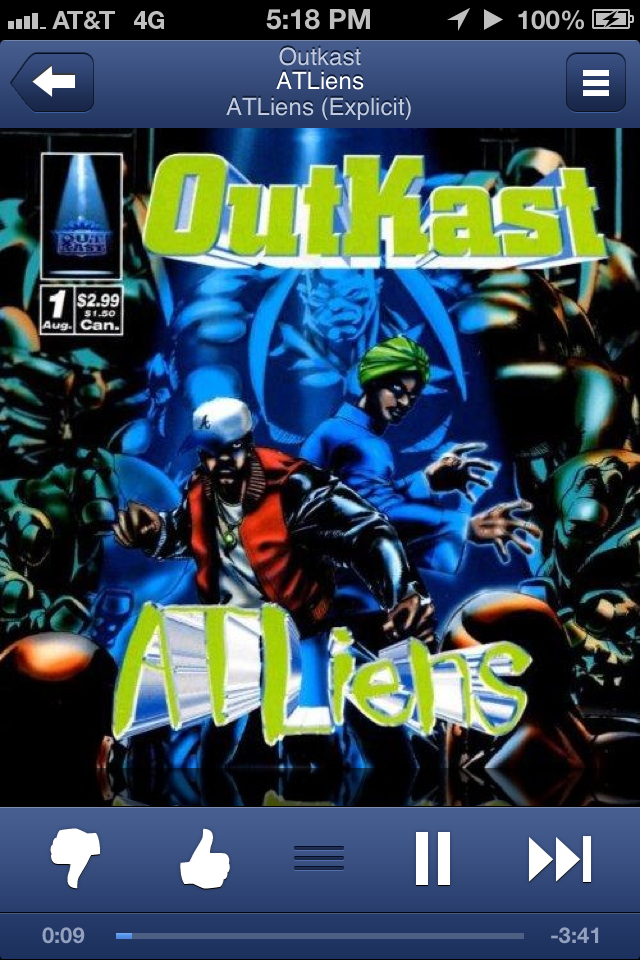 We spent the night at Richard's brother's house. The kids had so much with their big-kid cousins.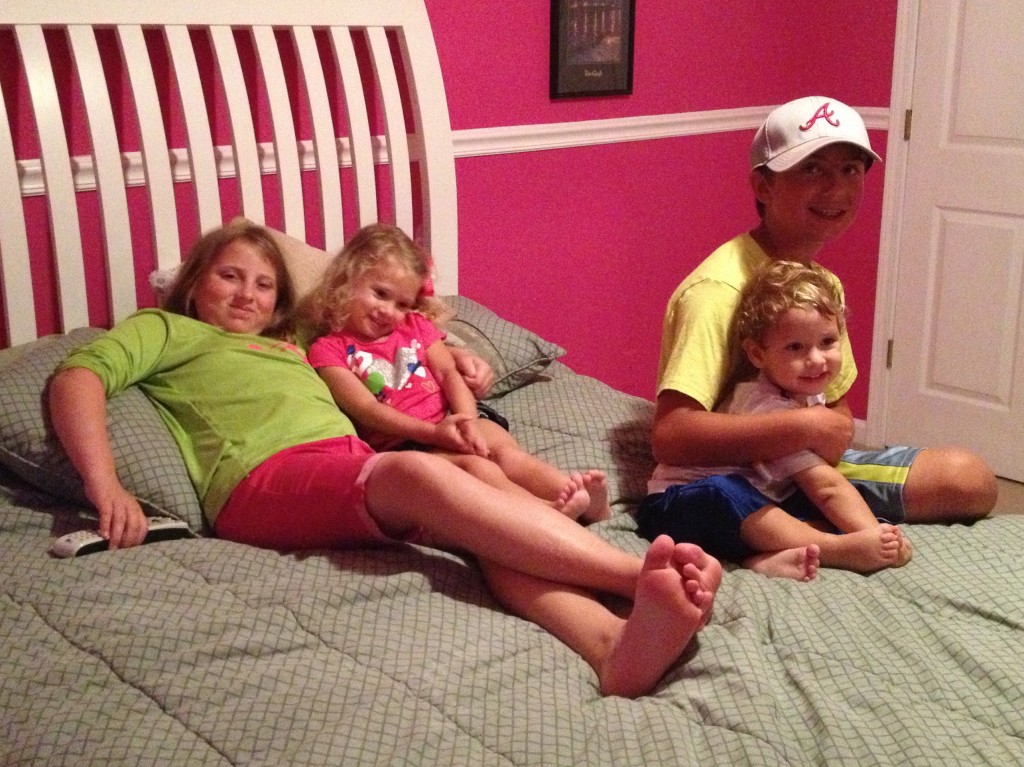 If you haven't figured it out already, my husband and I are a pretty goofy couple. We decided we'd stop at a few places with ridiculous billboards. Here was our first. How can you resist over 250 flavors of popcorn??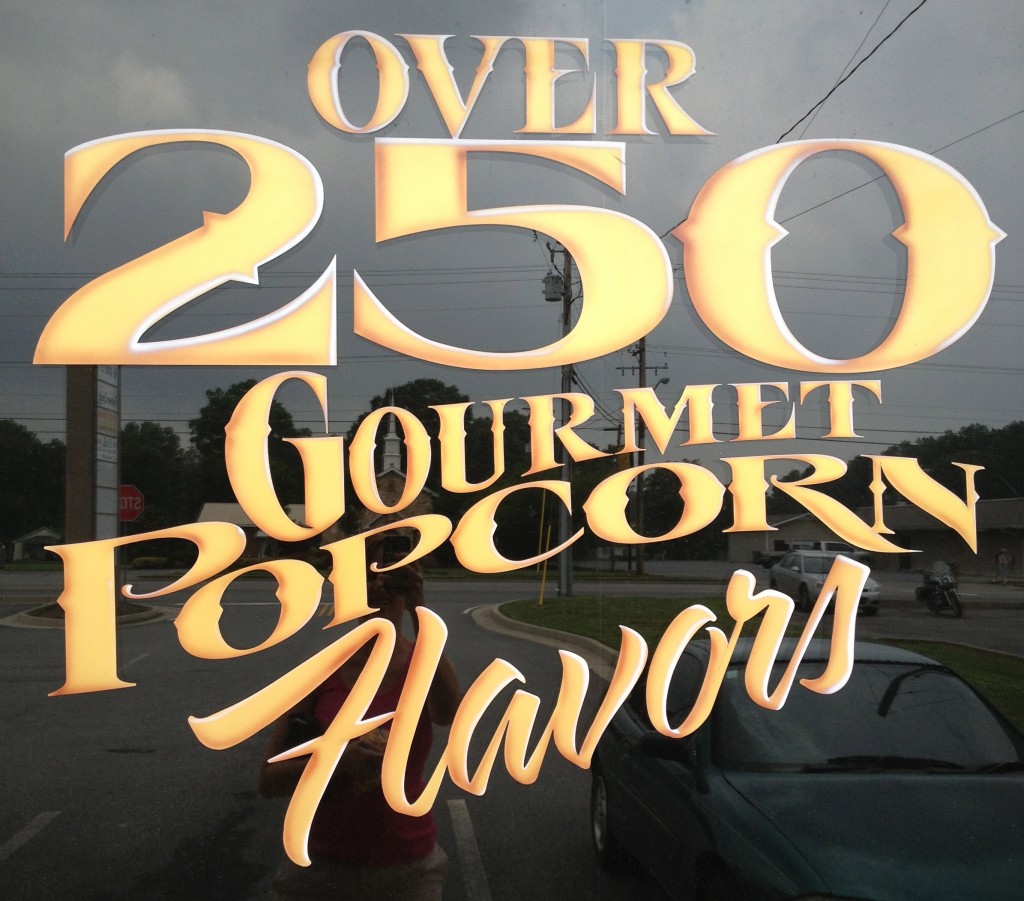 And here were our selections… Apparently they come from heaven, so they have to be good, right?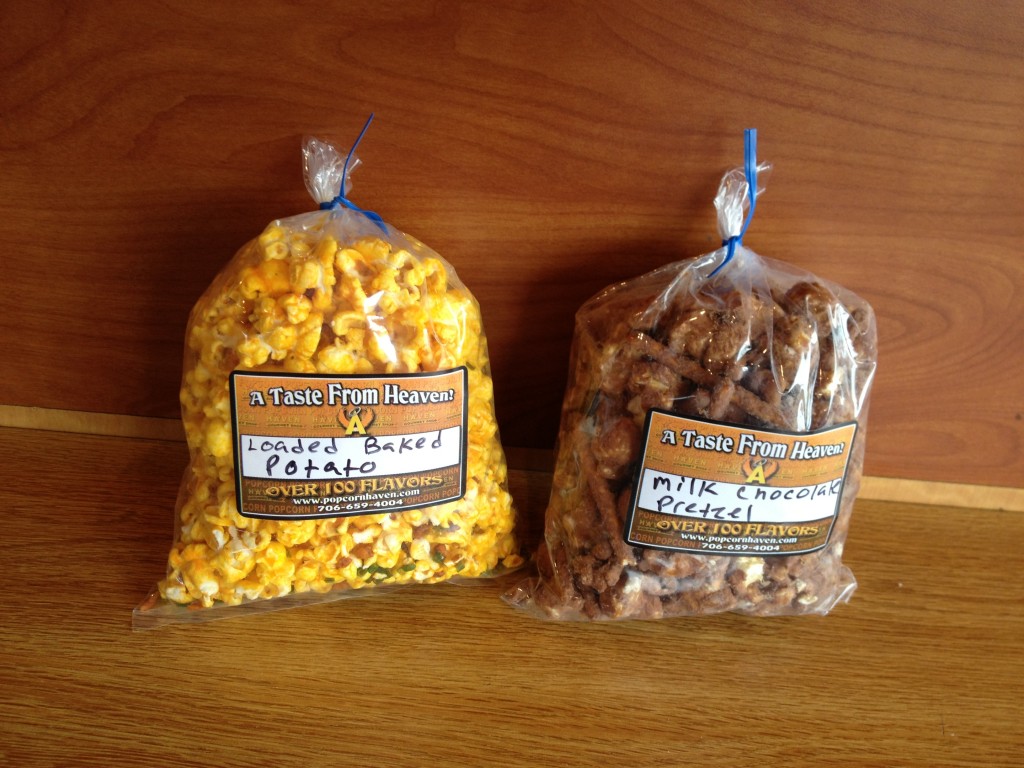 This is the view from my car window as we crossed the Georgia-Tennessee state line.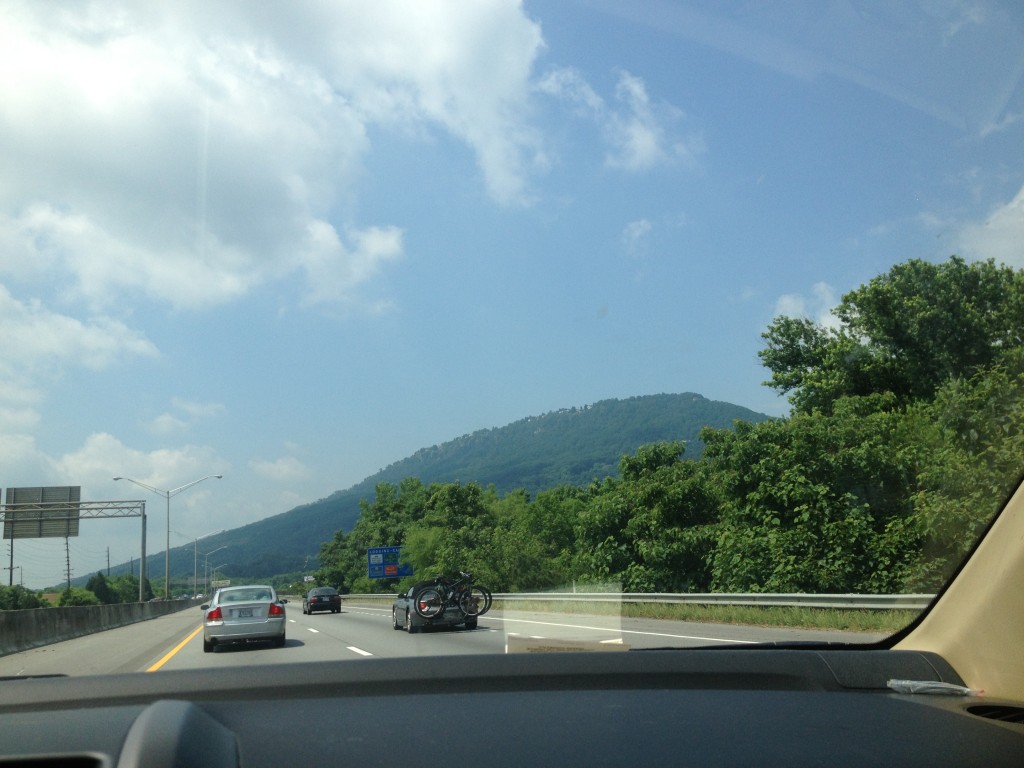 This is in Downtown Nashville. It's the American Trust Building.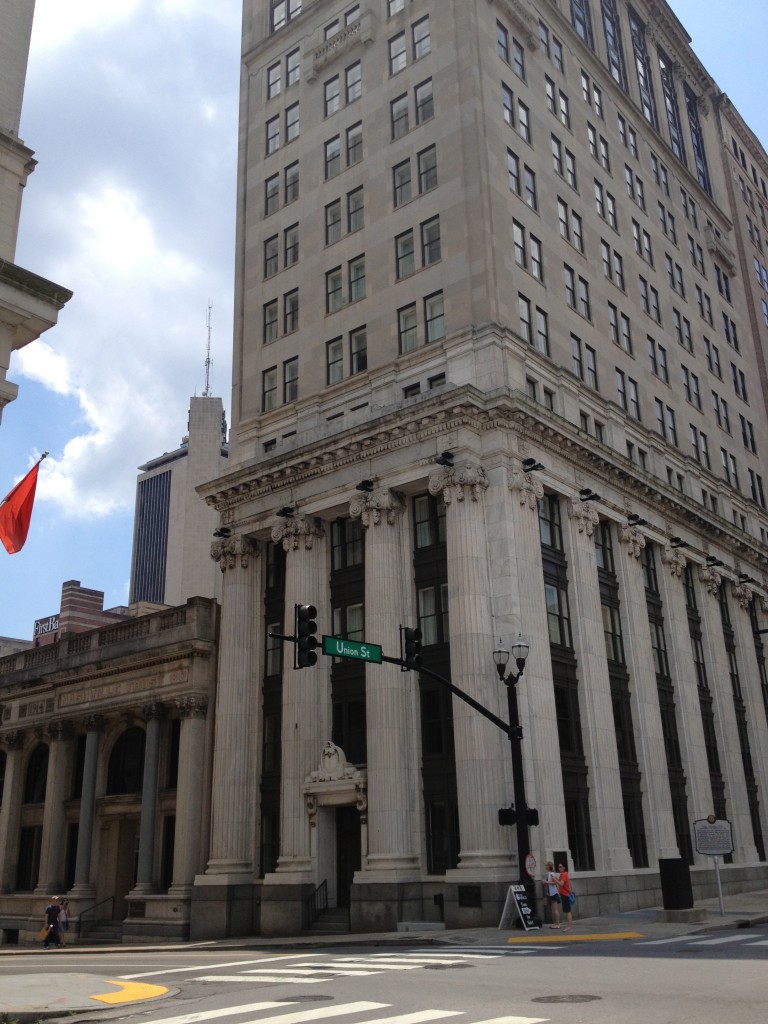 Apparently there was some big music festival downtown, so parking was outrageous. We found an awesome restaurant on the outskirts of Nashville with complimentary valet parking! Can't go wrong when the menu reads "Burgers Bourbon and Brews".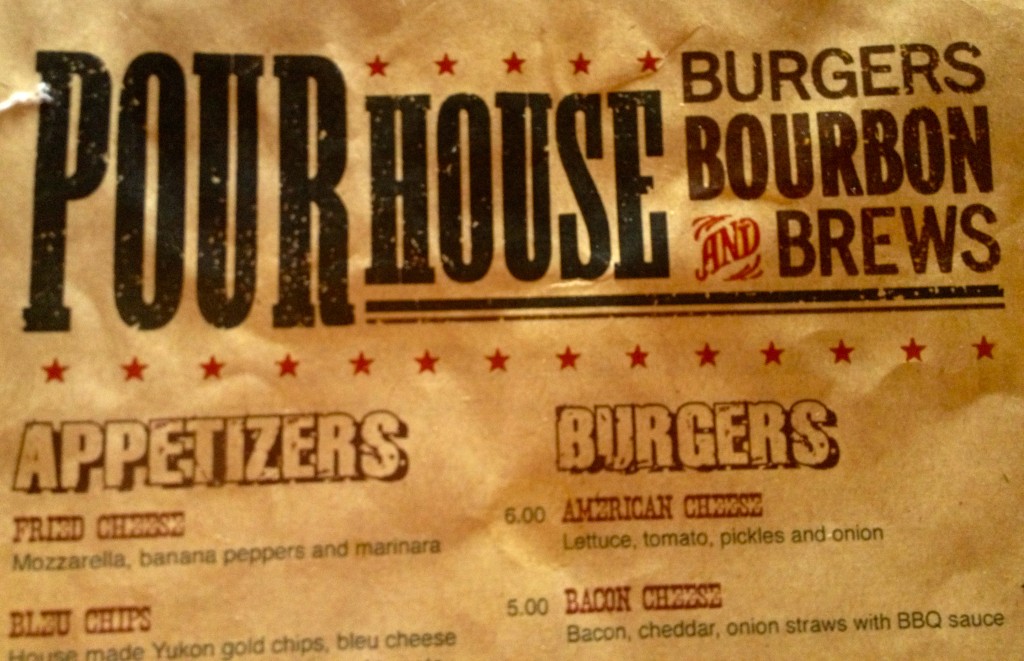 Beer! I ordered a Sweetwater 420 (visited the brewery last year in Atlanta) and Richard got a Kentucky Bourbon Barrel Ale. Both were absolutely delicious!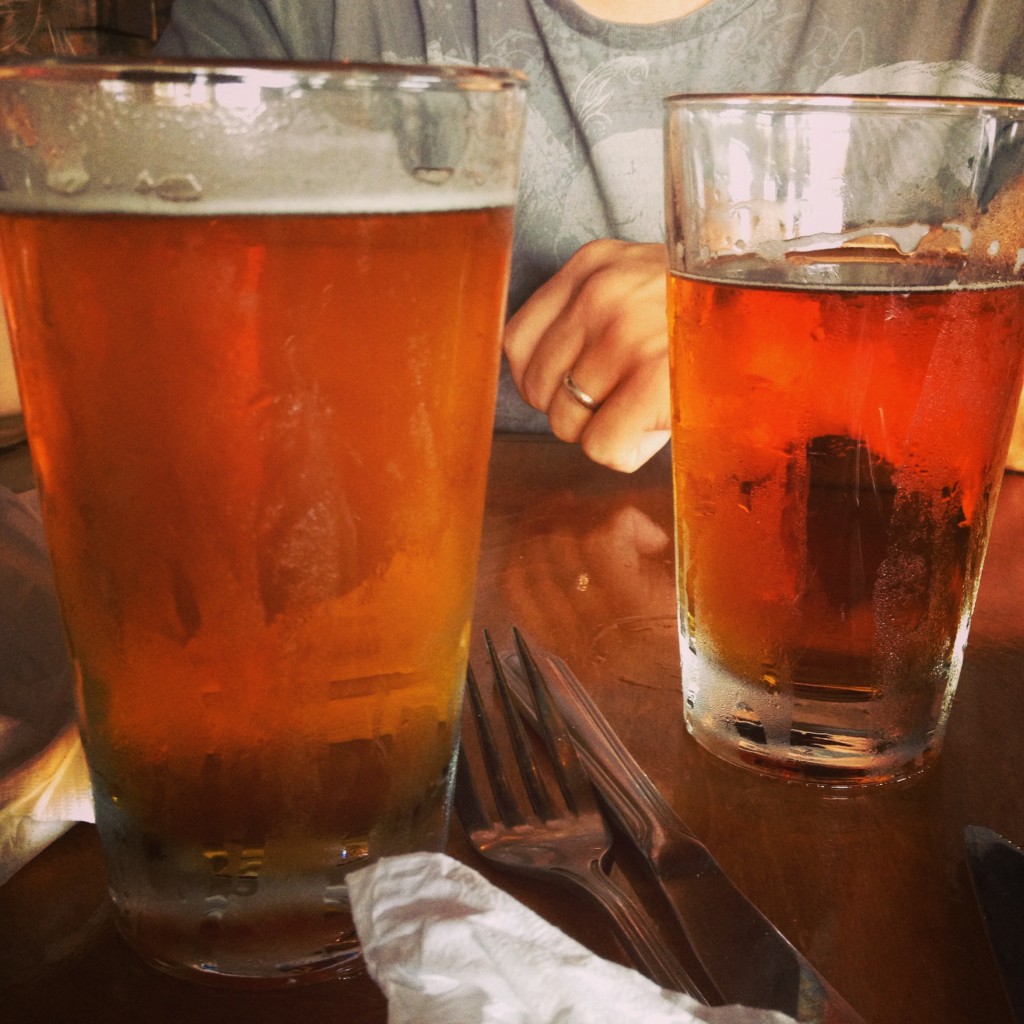 This burger was awesome ~ fried egg, fried green tomato, and cheese. Yum!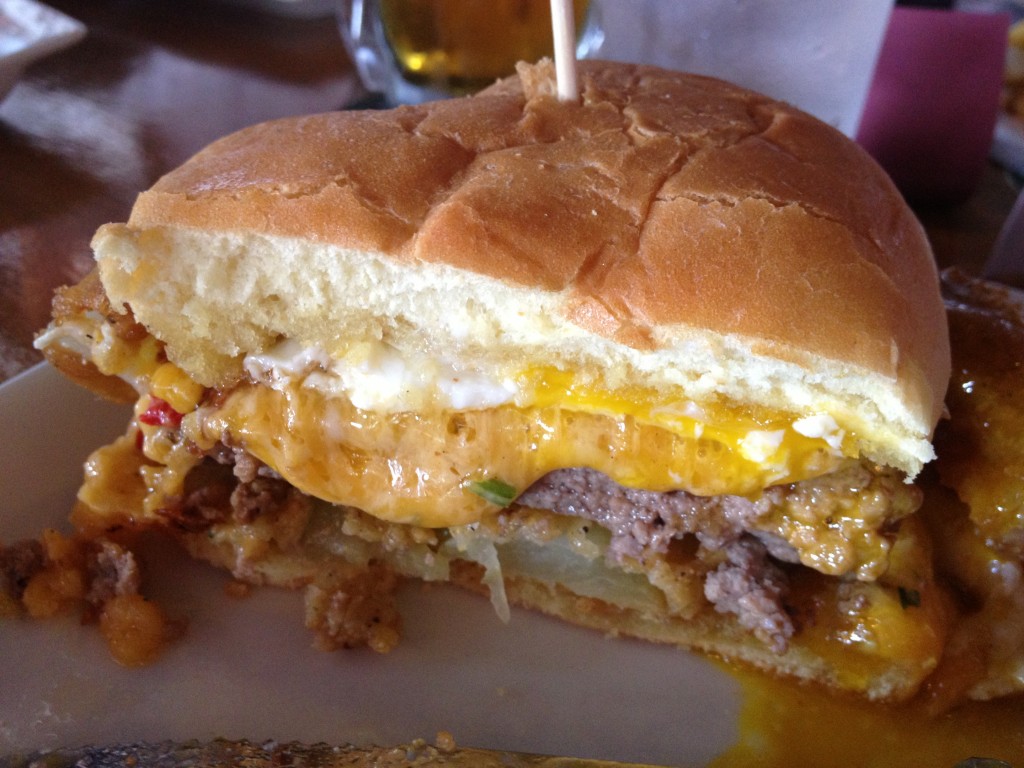 We also got an appetizer ~ fried mozzarella, fried green tomatoes, and a corn relish.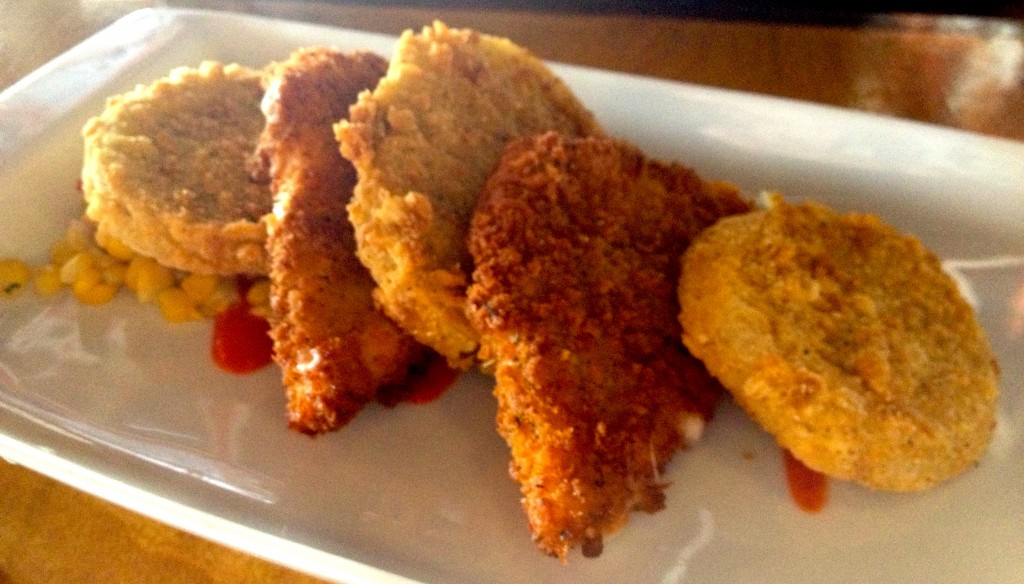 Dessert? Bourbon chocolate cake with bourbon ice cream. Southern-inspired food is amazing!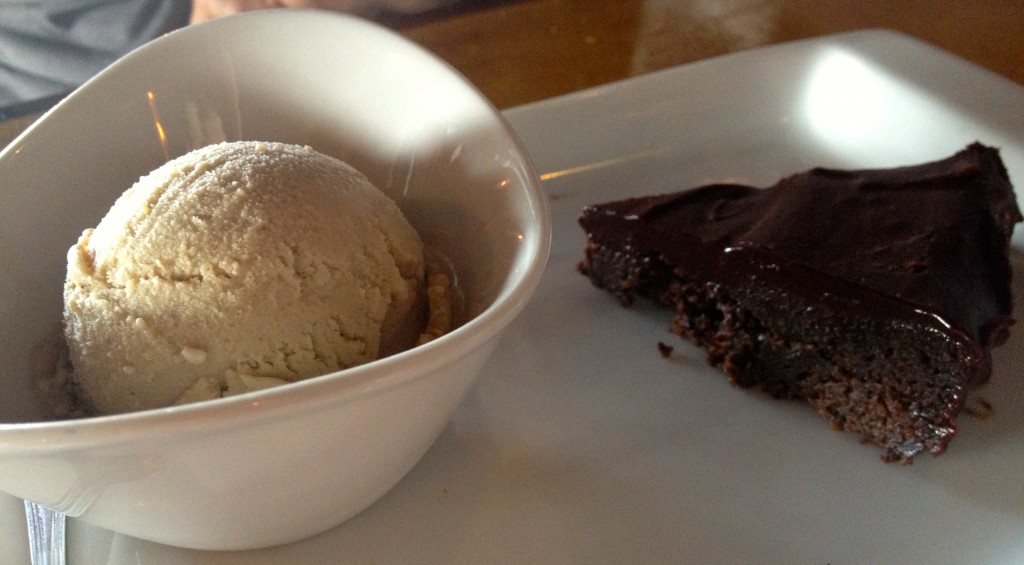 This is what it looks like when you cross the Tennessee border into Kentucky. Lots of golden fields and corn growing.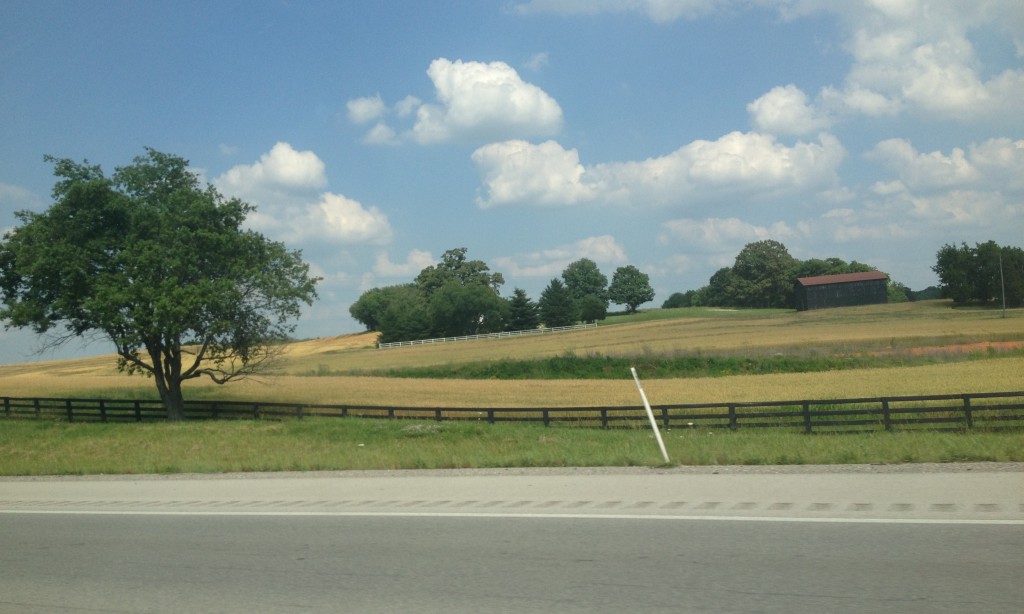 We decided to dine-in. We went to Trader Joe's and bought cheeses, meats, tomatoes, crackers, and nuts. We had a picnic in our bed!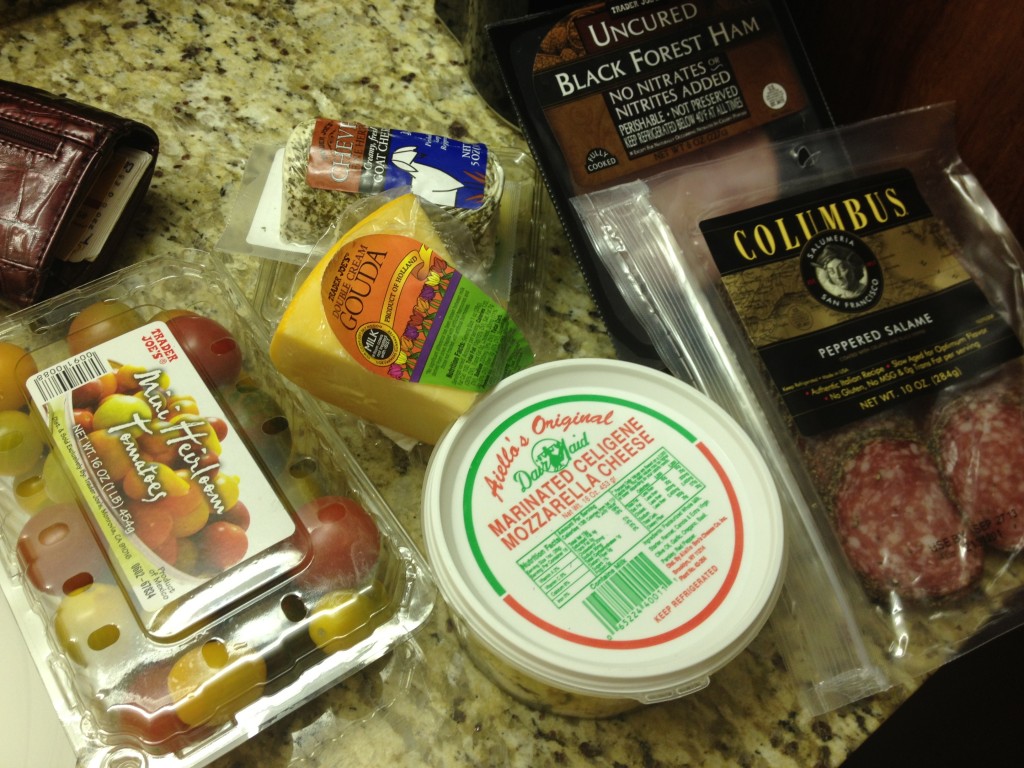 So here we are, in Louisville! I hope each day is a memorable adventure we can share with our children for years to come. Richard works from 8 to 5, so I'm going to make daytime plans for the kids and then pick out special restaurants to dine in together as a family for dinner.