Every December, beyond the holidays and Winter Break, I get so excited about strawberry and tomato picking in South Florida. By late April, the weather is too hot, and the plants stop producing fruit. The great thing about traveling North is that I got to experience the beginning of berry picking season all over again — in Southwest Indiana! In fact, we even caught the first day of blueberry picking at Bryant's Blueberries in New Salisbury, Indiana.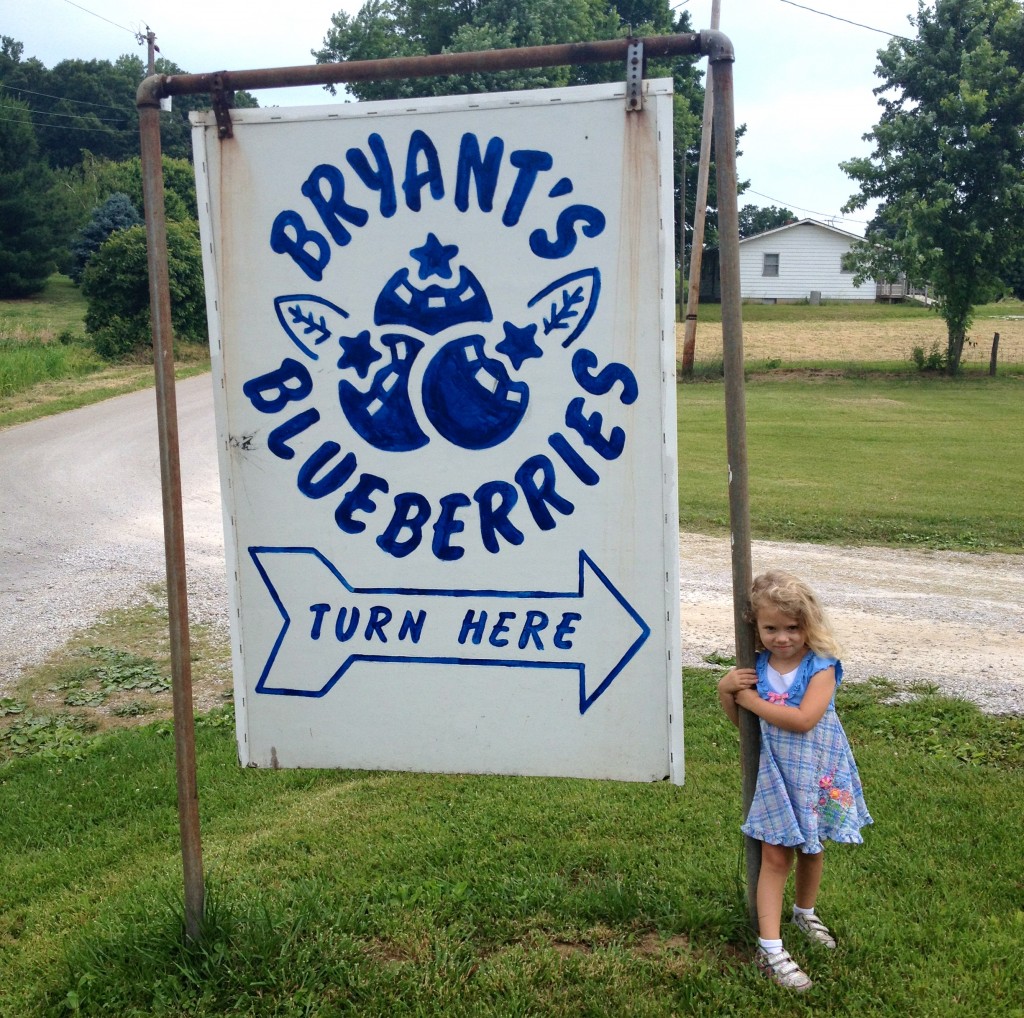 I put Bryce on my back in my Ergo, and Lydia helped me pick berries.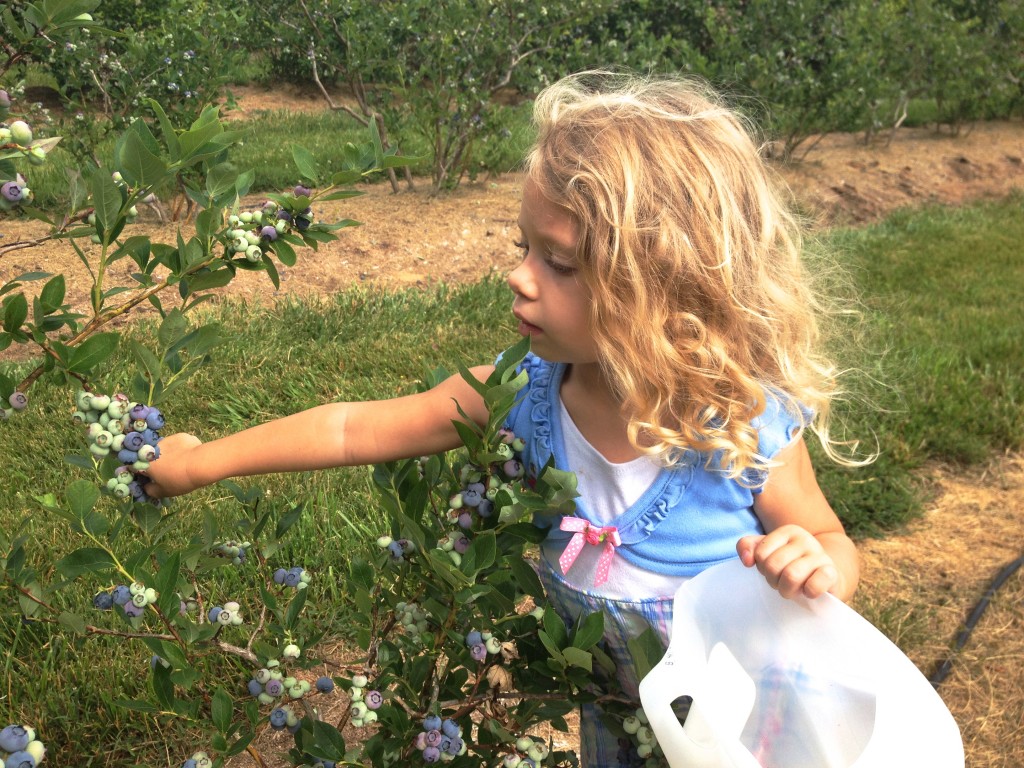 This, however, did not stop Bryce from picking berries (and eating them, of course).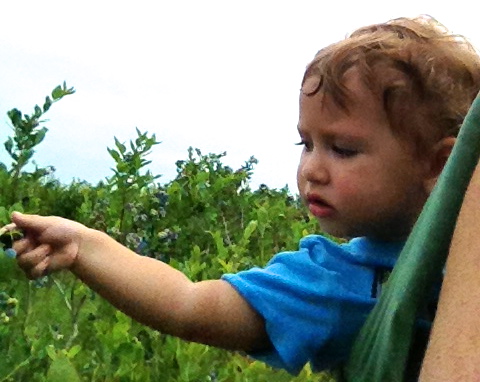 I don't know about the different varieties of berries, but these were the duke blueberries. They are supposed to be sweet with low acidity. They are the first to ripen at this farm.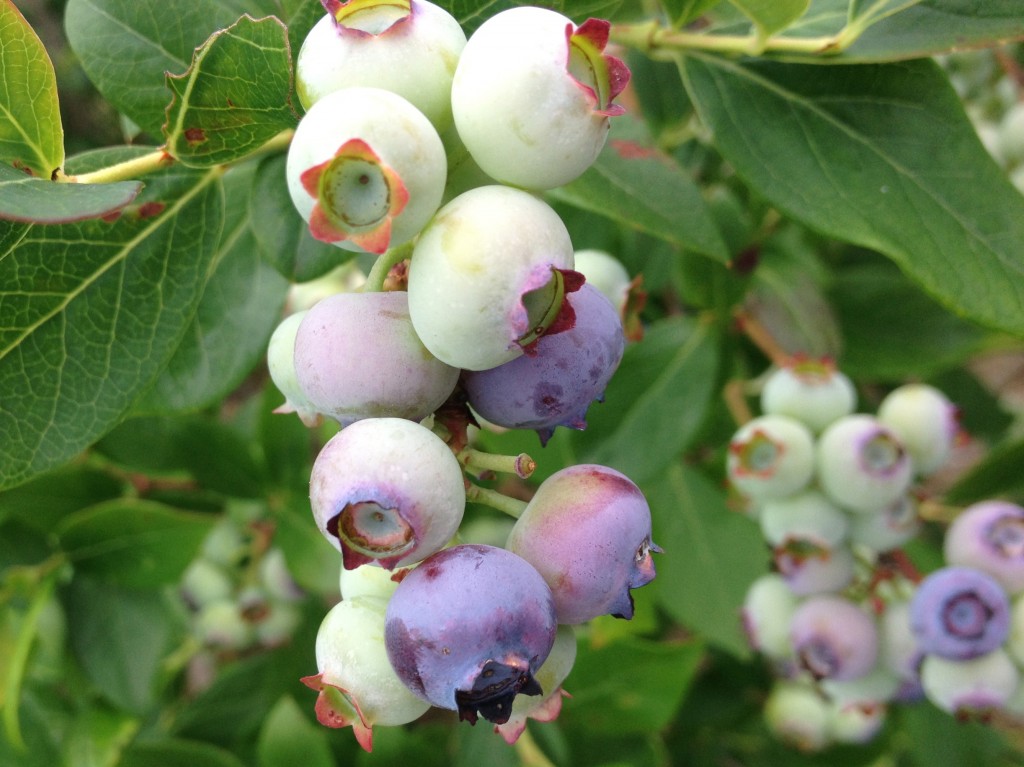 These blueberries were beautiful. We picked about 2 pounds.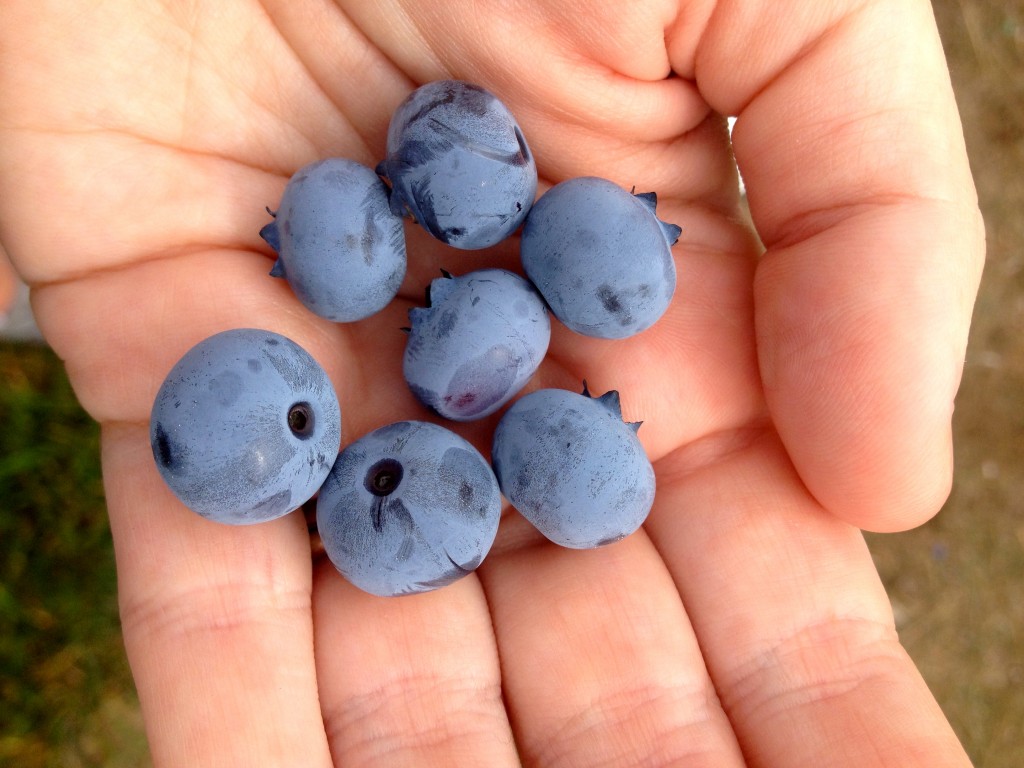 This was the sign on the way out.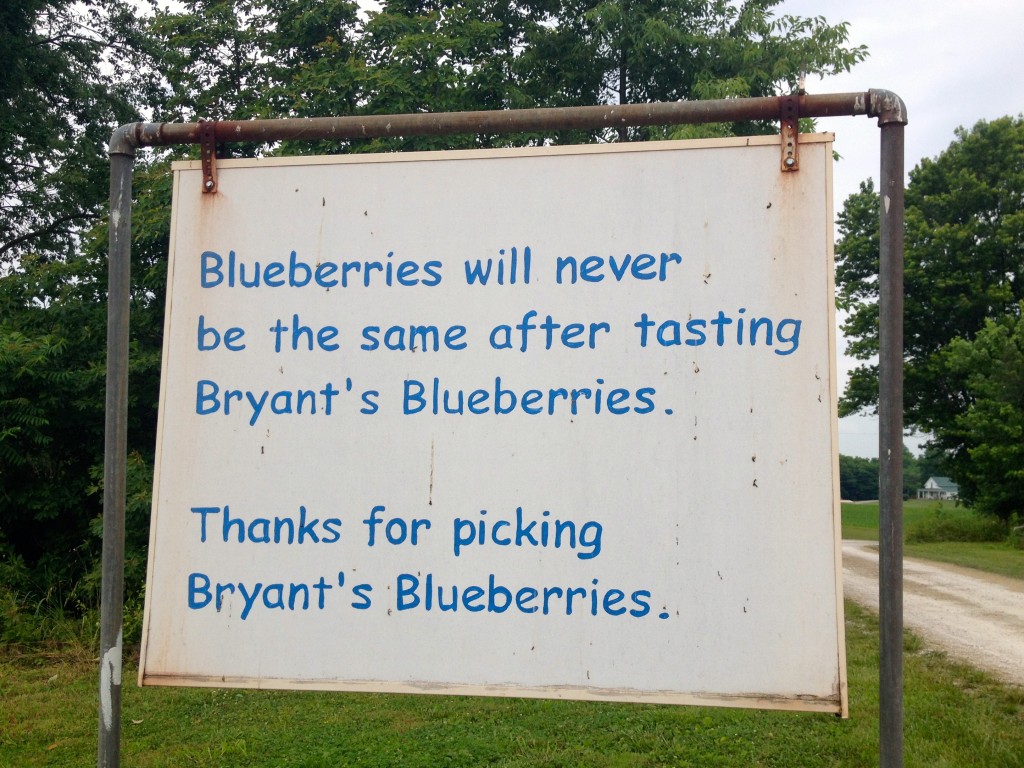 After a crazy drive through rural Indiana where my GPS led me to a dead end, our next stop was Joe Huber Family Farm & Restaurant. We ate some lunch and went strawberry picking.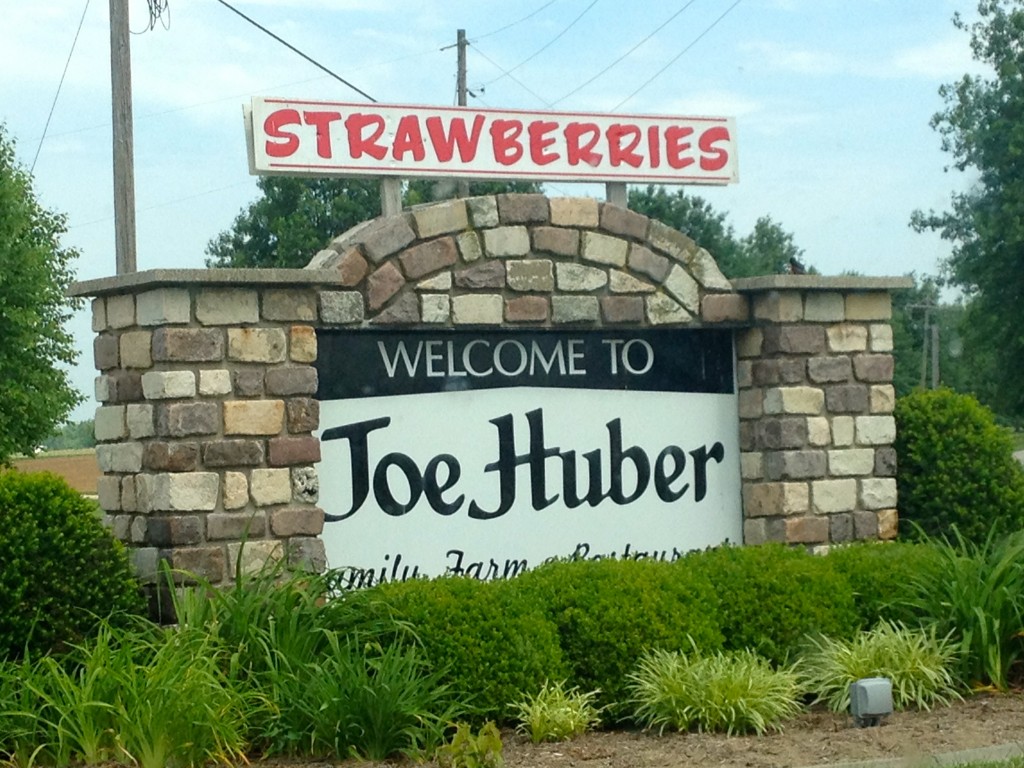 These strawberry plants were different than the plants in Florida. The leaves were larger and the strawberries were more hidden beneath them.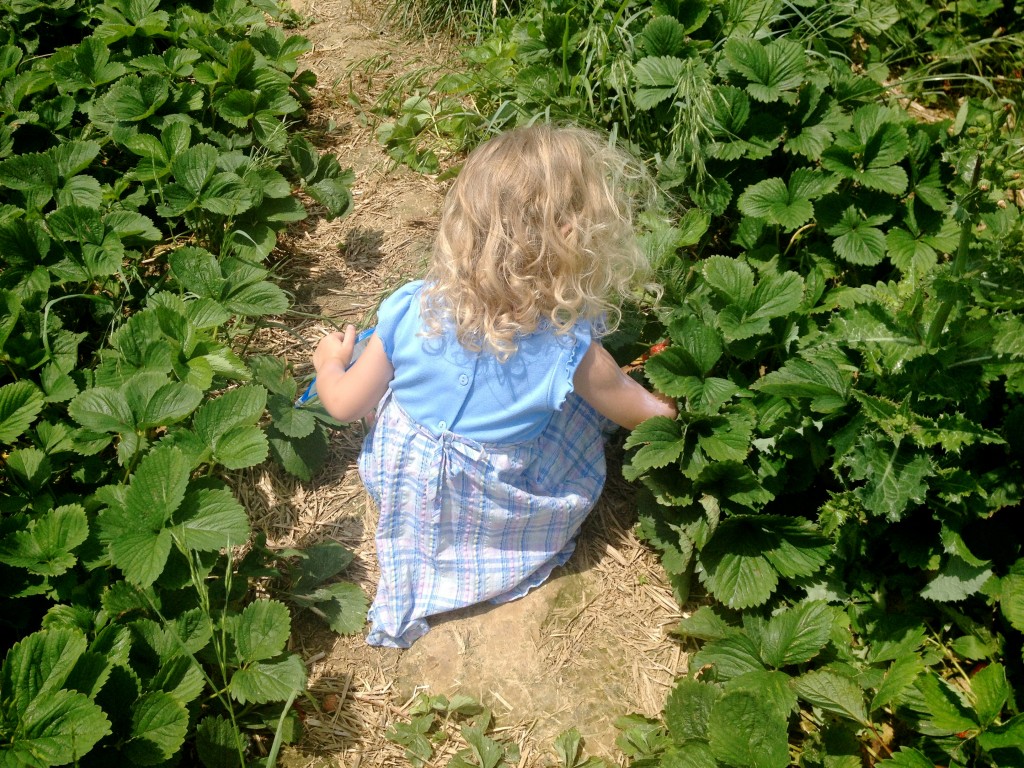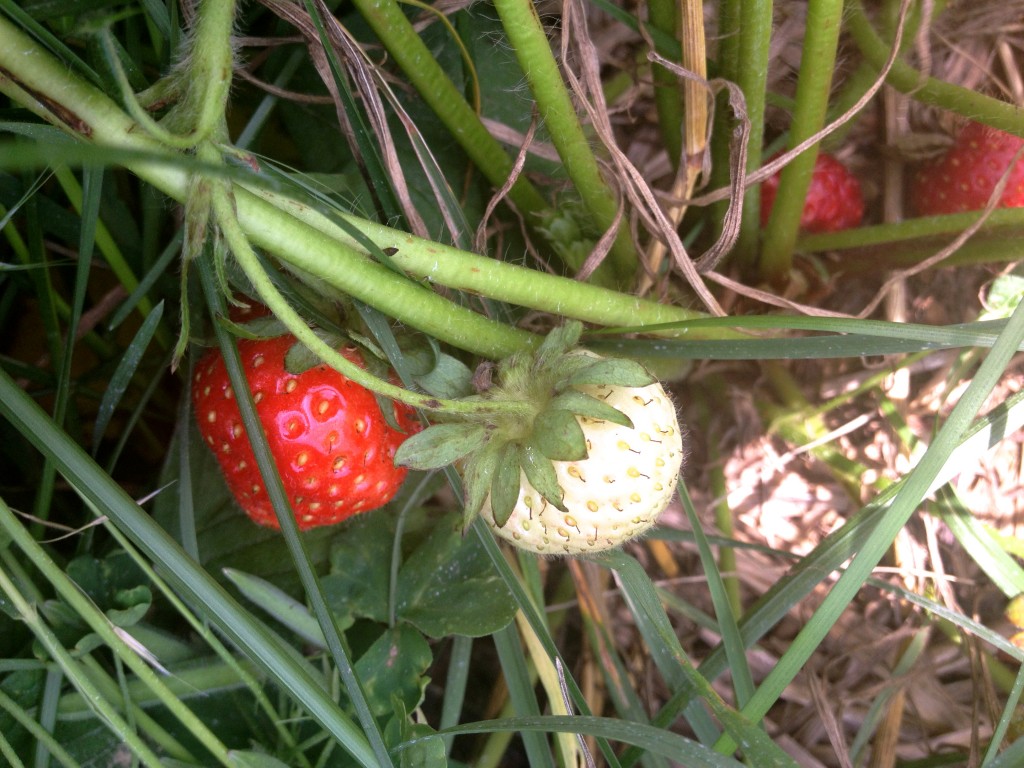 This particular farm had a large barnyard play area for the children with animals for them to see and activities to do.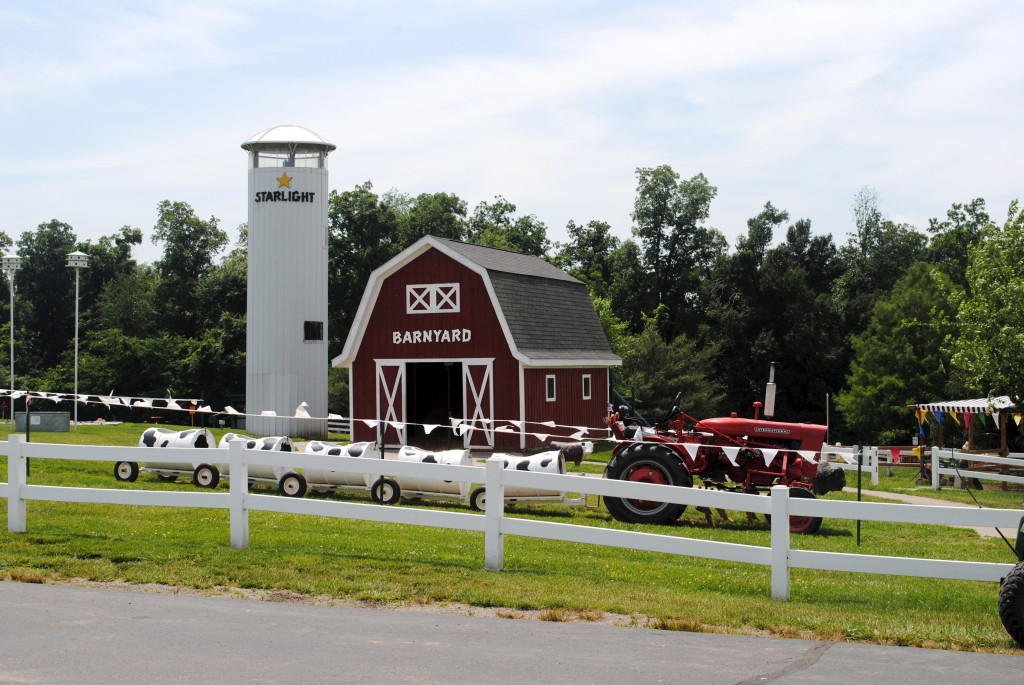 Stairs inside the barn led up to this huge slide. Anyone who knows me know I'm not a fan of tight spaces, but I wanted the kids to have fun, so I went down the slide with them. Bryce was on my lap, and he giggled the whole time!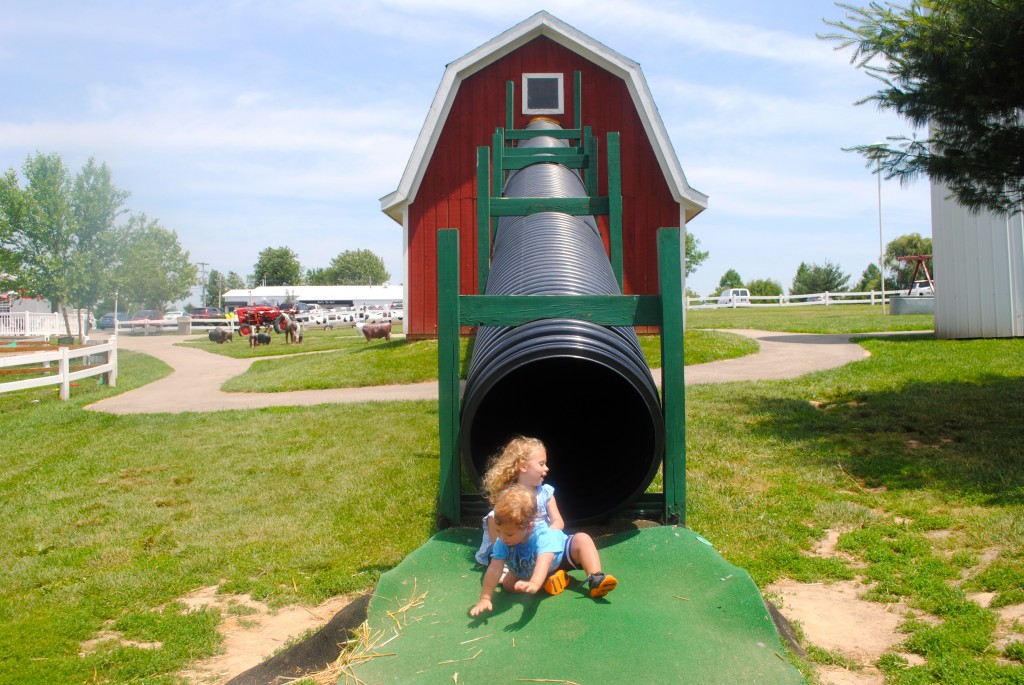 The kids were so excited about riding on the cow train!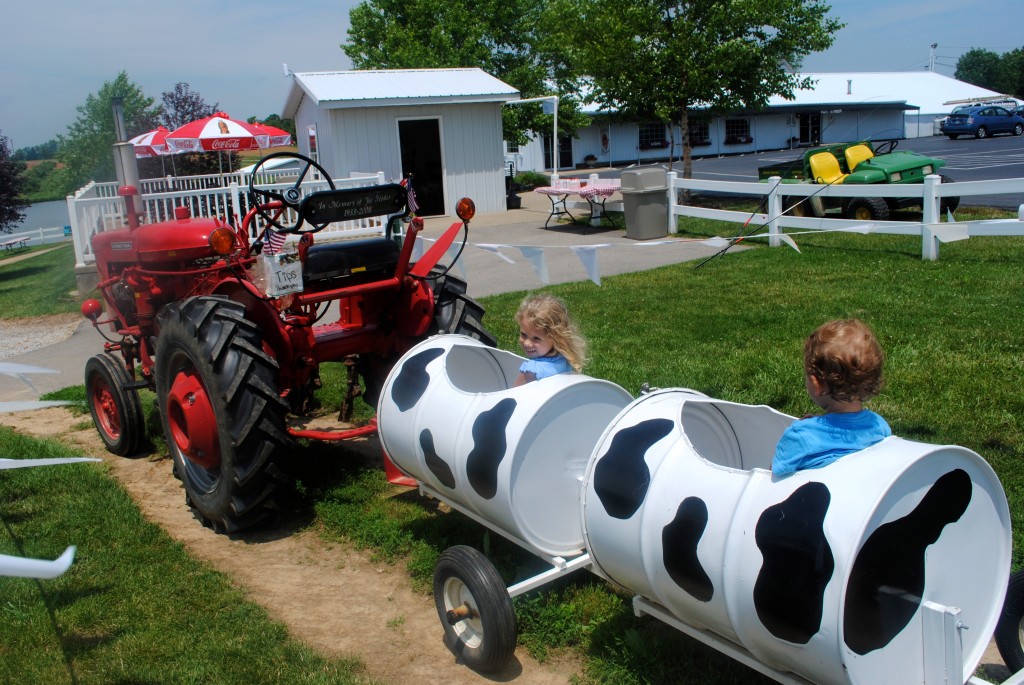 The last stop on our berry picking adventure was Huber's Orchard, Winery, and Vineyards. The Hubers are cousins who each started their own neighboring farms.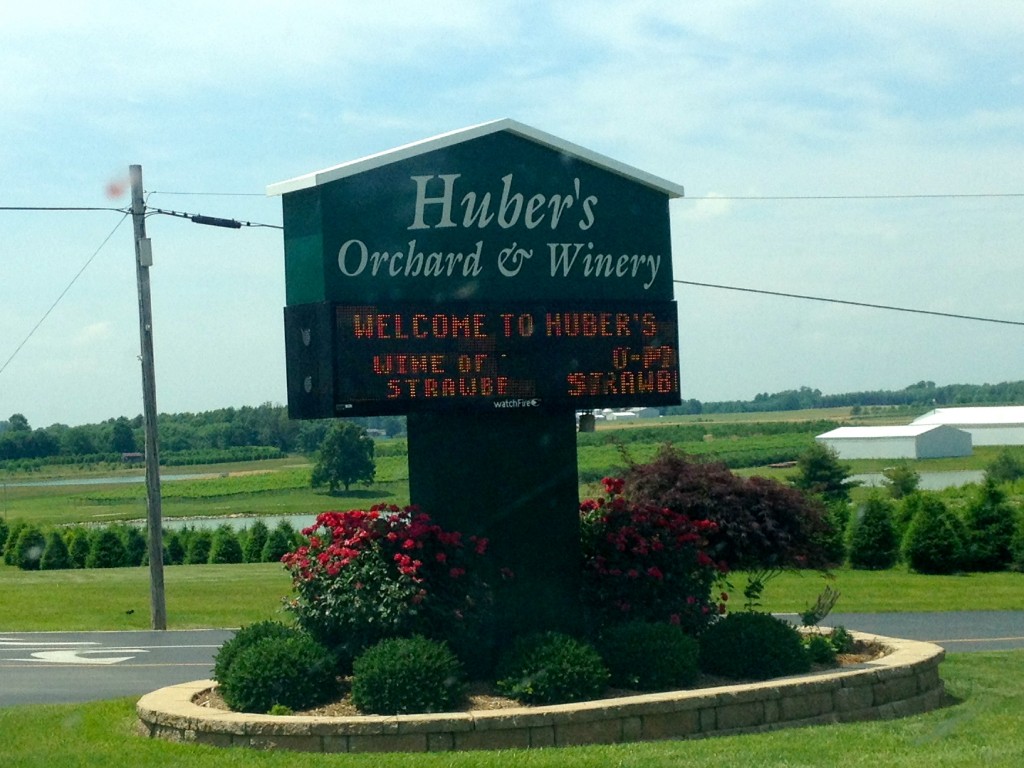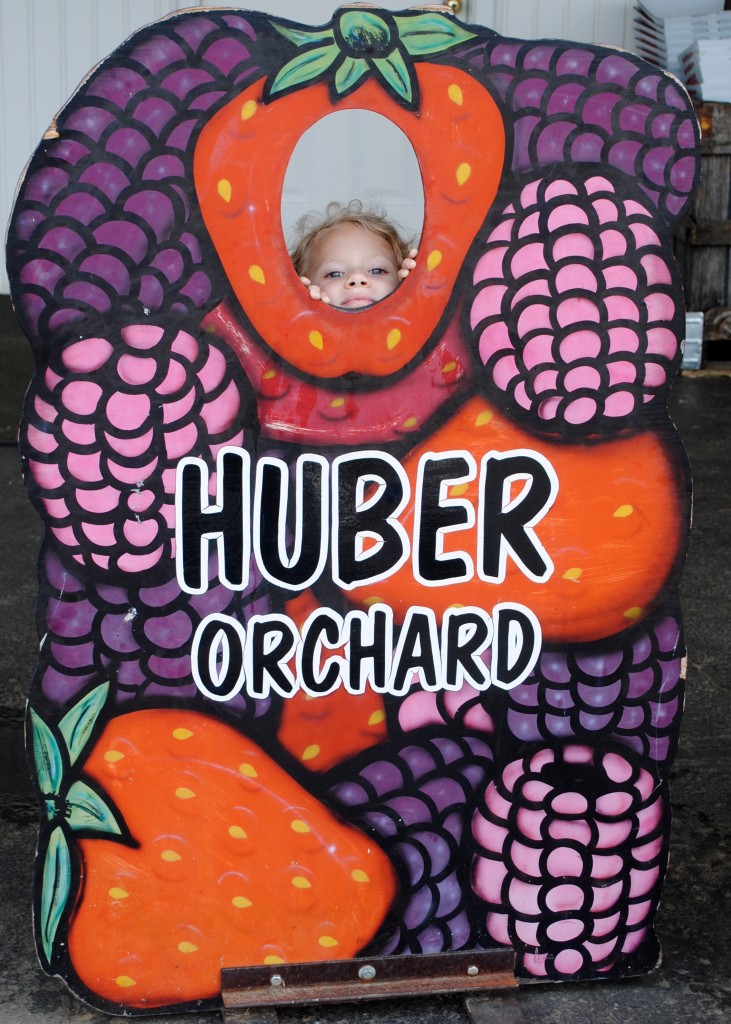 My plan was to quickly pick up a gift and leave…but then I saw that they had raspberry picking!! AWESOME! I have never picked raspberries before. I didn't even know what they looked like while growing. Did they grow on vines? bushes? small plants? trees? I was WAY excited about this!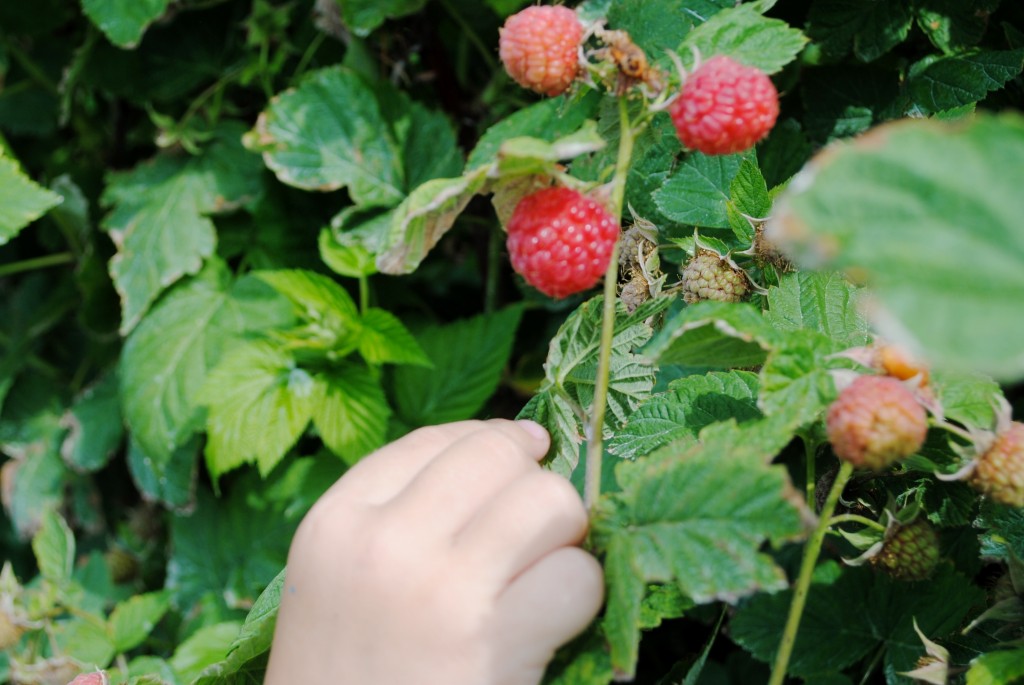 Bryce, of course, just ate the raspberries straight off the bush.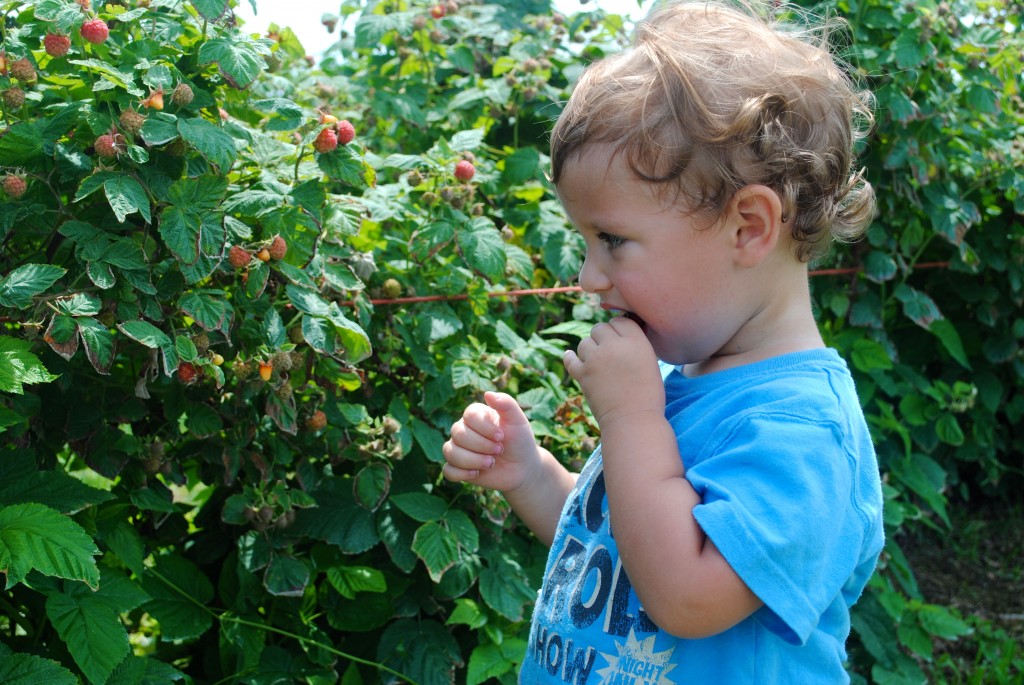 No one else was there, so I let the kids run around together.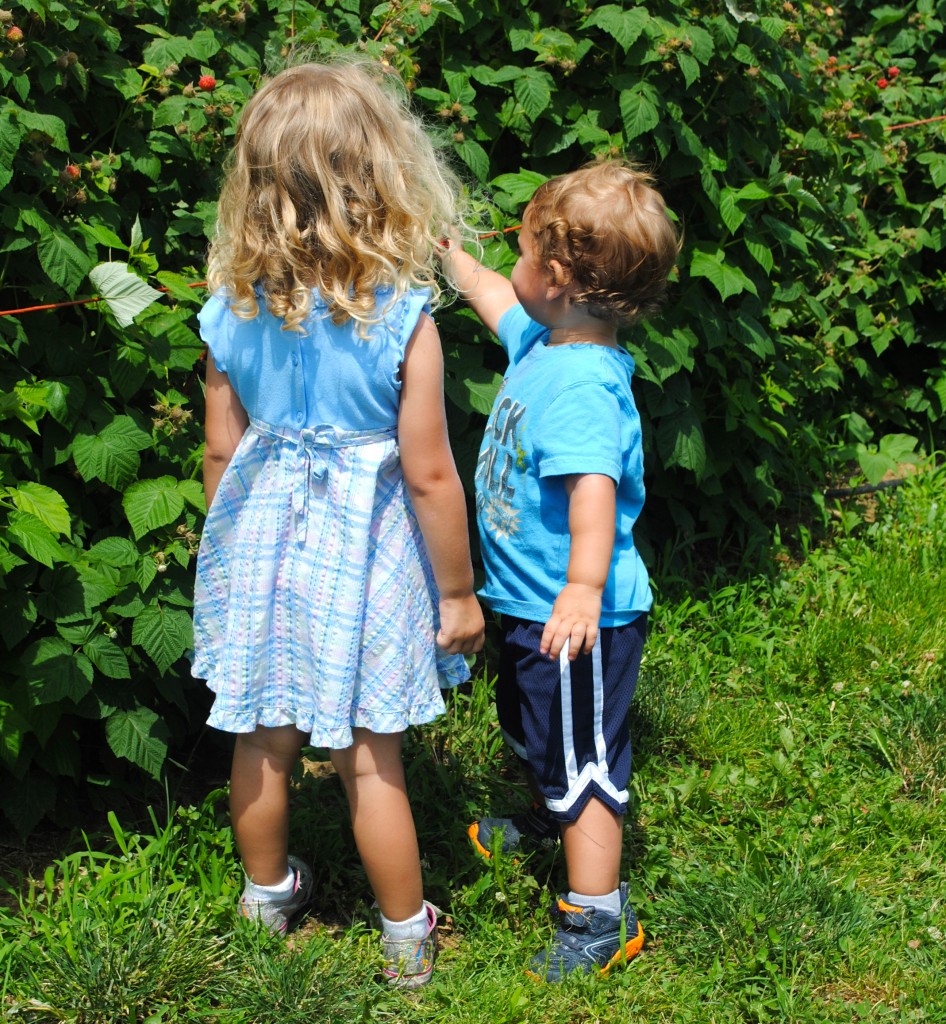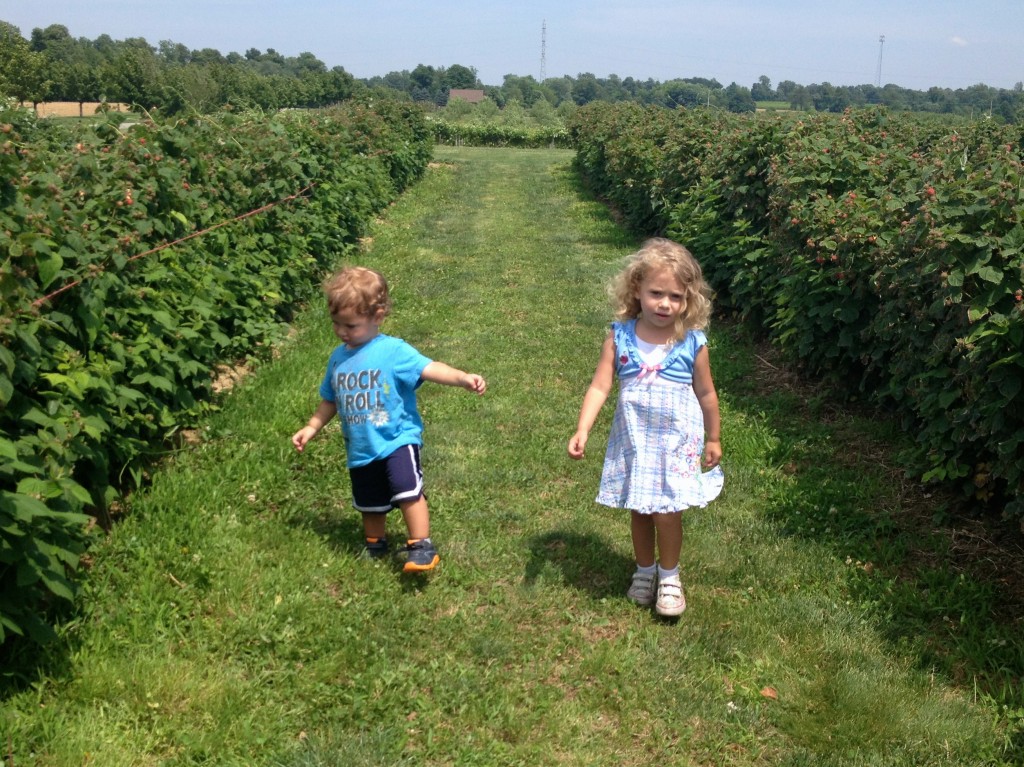 We had to get one of these cheesy photos together, right?
The weather was beautiful, berries were delicious, and the kids had so much fun!We learned that there are lots of varieties of blueberries, the strawberry plants in Indiana are different than those in Florida, raspberries grow on bushes…and the reason the store-bought variety are hollow is because there's a hard yellow portion in the center that is removed when picking (I never even thought about it before). These photos illustrate this.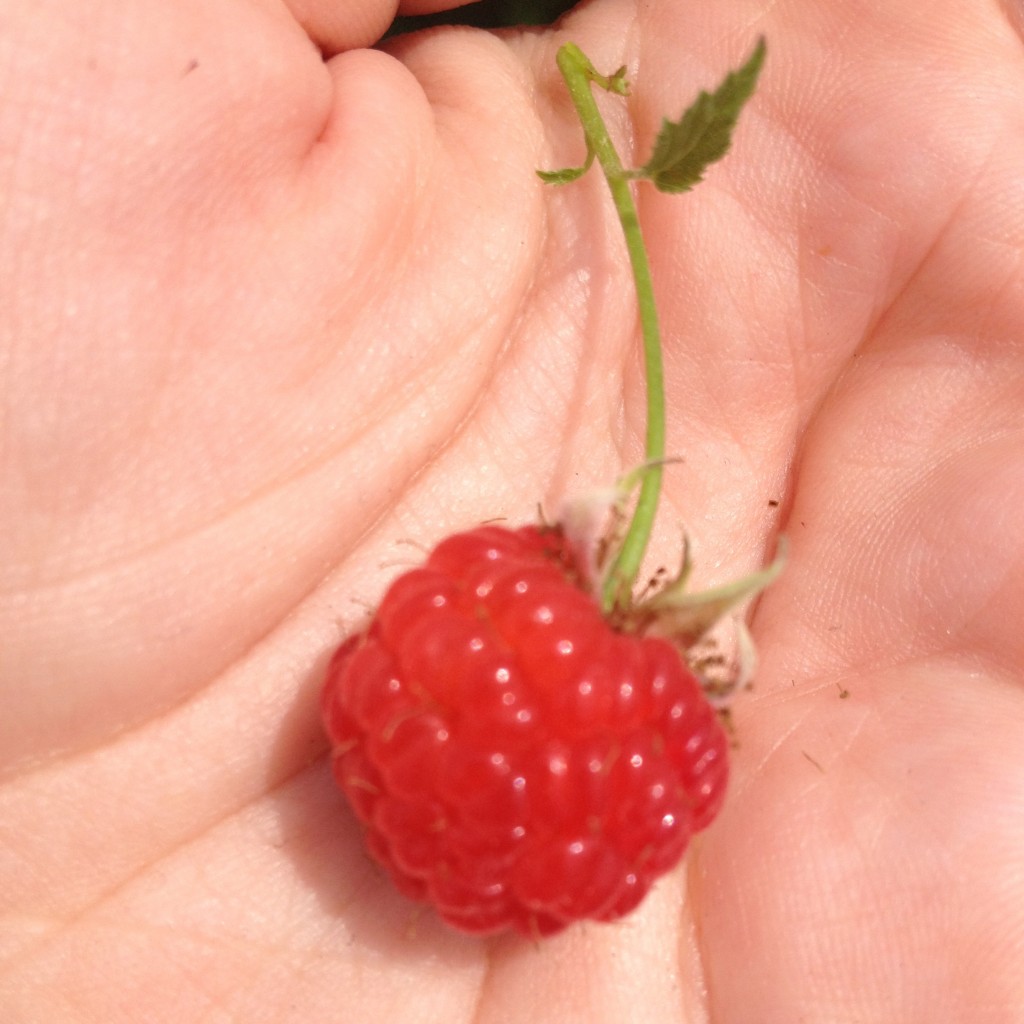 I froze most of the berries so that we can make some triple-berry jam when we return to South Florida. Should be delicious!!