This Watermelon Agua Fresca recipe is the perfect refreshing summer beverage!
This summer has gotten off to a busy start – swim lessons, playdates, family gatherings, car-hunting, trip-planning. It's been a busy two weeks! But yesterday? That was a day for relaxing and catching up on some blog work. And where's the perfect place to relax when it's 90+ degrees outside and you have two rugrats to entertain? The swimming pool, of course! After a good work-out at the gym in the morning, we went in our community pool in the afternoon.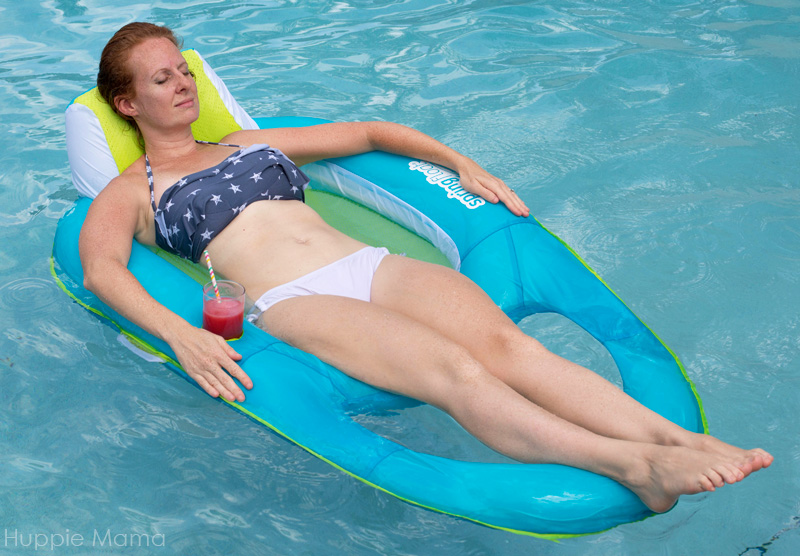 Now that the kids are really starting to swim (well, Lydia can swim independently, Bryce needs quite a lot of support still), this mommy got to chill a little while daddy practiced the kids' swimming skills with them. The SwimWays Spring Float Recliner certainly helped! This fabulous luxury fabric-covered inflatable float features a backrest, headrest, and ottoman. It is he only float on the market with the patented Inner Spring Technology, which allows it to be easily inflated, closed, and carried. It took less than two minutes to remove it from the box, inflate it, and start floating in the pool! The fabric covering made it comfortable on my skin (no plastic sticking to me) and the mesh portion allowed some water into the float, which I really liked. And unlike other pool floats, I felt quite stable in this one, like I wasn't just going to tip over. With a maximum weight limit of 250 pounds, the kids were safe to snuggle next to me on this float as we drifted across the pool.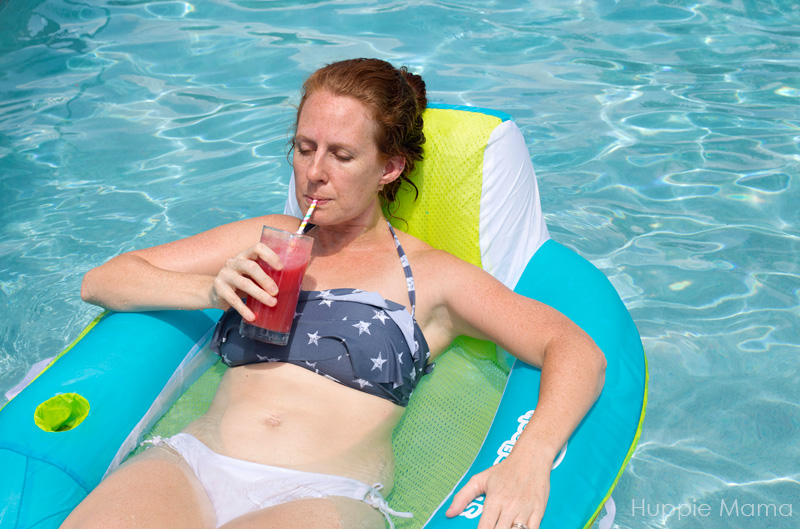 Perhaps the best part of the SwimWays Spring Float Recliner is that it has a cupholder. That means when mommy takes a swim break, she can relax and sip on a refreshing summer drink, like this Watermelon Agua Fresca. Yum!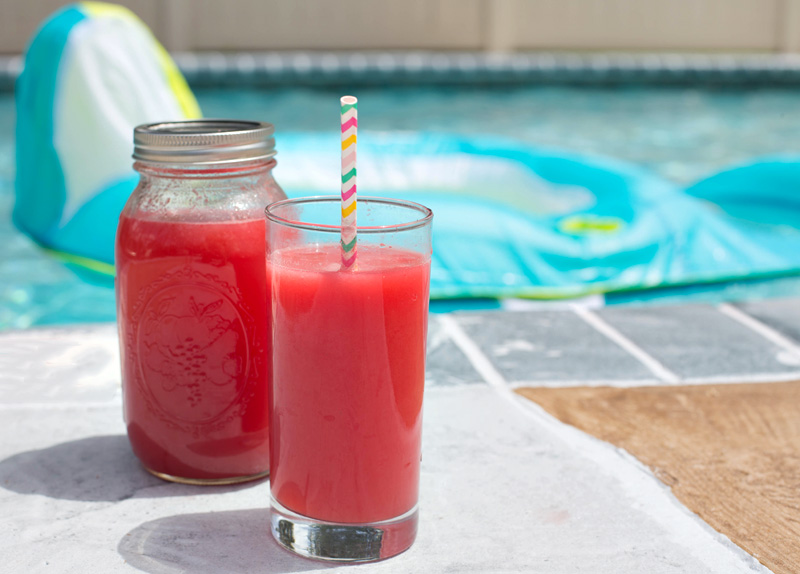 Watermelon Agua Fresca Ingredients:
6 cups cubed seedless watermelon
6 mint leaves
juice of one lime
1/2 cup sugar
1 cup water
Watermelon Agua Fresca Directions:
In a high speed blender, combine the watermelon, mint leaves, lime juice, sugar, and water and puree until the texture is smooth and consistent. Place a fine-mess strainer over a large bowl and pour the mixture through. You will have a little bit of pulp that you can just discard (or try freezing to make ices). Pour the Watermelon Agua Fresca into a pitcher and place in the refrigerator to chill. Sip on this delicious and refreshing beverage poolside while relaxing. Use custom bottled water for a faster and healthier result and stay hydrated!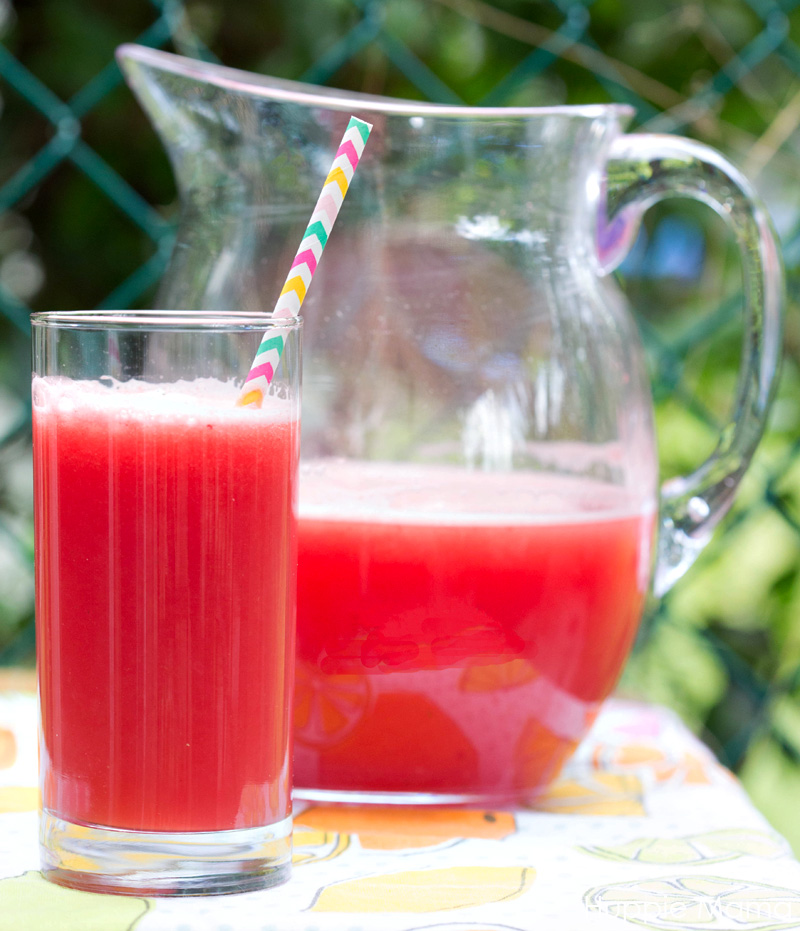 The SwimWays Spring Float Recliner is available at Walmart stores nationwide now. You know how people will say "Happy wife, happy life"? Well… this is definitely a great way to support that phrase!