This shop has been compensated by Collective Bias, Inc. and its advertiser. All opinions are mine alone. #SpringCreations #CollectiveBias
Can you believe Father's Day is this weekend? Wasn't it just Mother's Day? I've found that dads are just the hardest to shop for. Whether it's my dad or my husband… how many mugs, ties, 'best dad' hats can I purchase? Time for something creative like crafting a handcrafted sea life bottle art or making a customized greeting card! I hosted a Father's Day Crafting Party with family and friends. This was a time for a group of ladies to get together and make beautiful Father's Day gifts for the important men in our lives.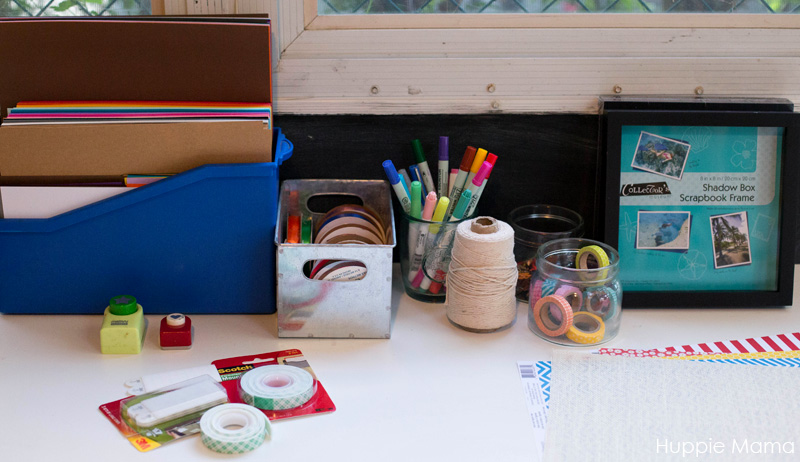 I set up a craft table with shadowboxes, ribbon, mini clothes pins, string, paper tape, card stock in rainbow colors, hole punches, Scotch® Brand Permanent Mounting Tape, and Scotch® Brand Double Sided Tape. Each of my guests selected the items to create their own shadowboxes.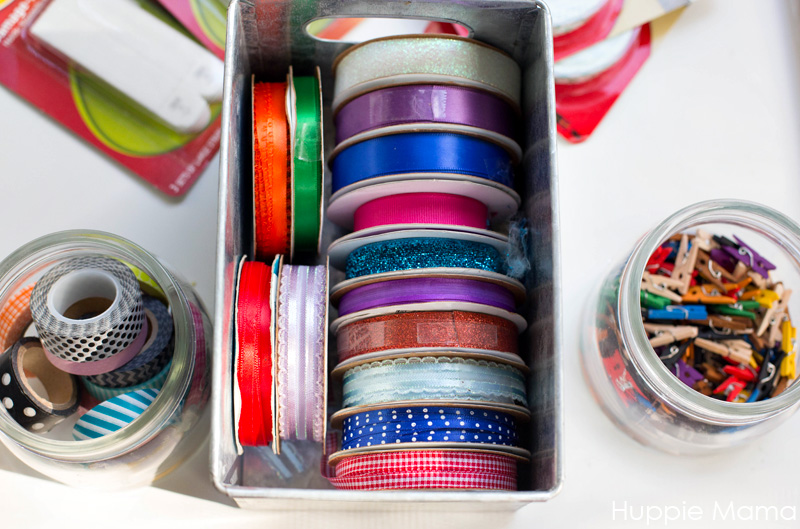 We began by covering the inside of the shadowboxes. I purchased different-textured canvas sheets to provide a neutral background. The canvas sheets were cut to size and attached using Scotch® Brand Double Sided Tape.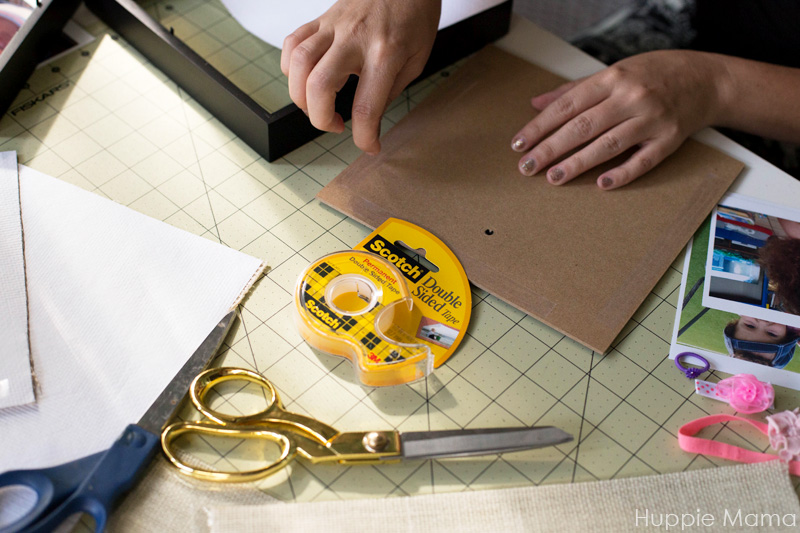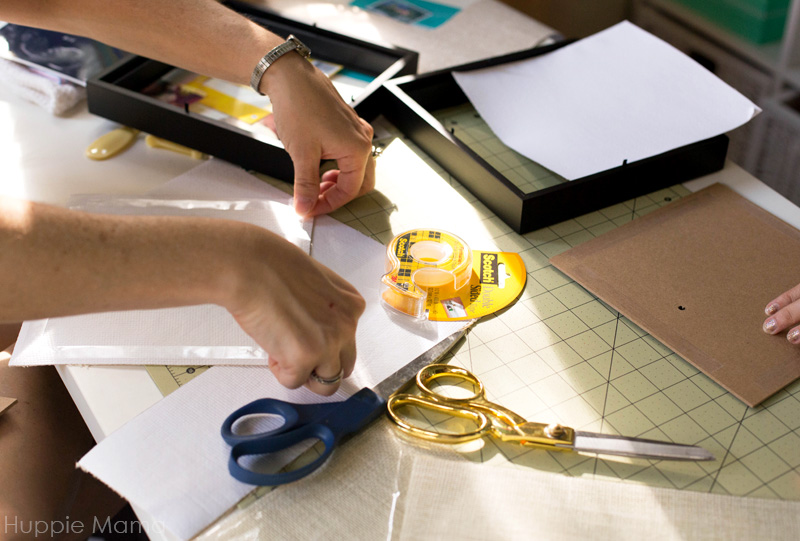 Once the background was ready, it was time to attach all of our favorite memorabilia. I printed photographs for my friends and ask that they bring special pieces to include in their shadowboxes. Hospital bracelets, first hat, ultrasound images, lock of hair from a first haircut, first hairbow, etc. We all have those priceless little pieces that mean so much to us as parents, usually hiding in a box or folder somewhere. This shadowbox is a great way to display those treasures! For the heavier items, we used Scotch® Brand Permanent Mounting Tape. This double-sided foam tape is perfect for holding larger pieces in place in these shadowboxes.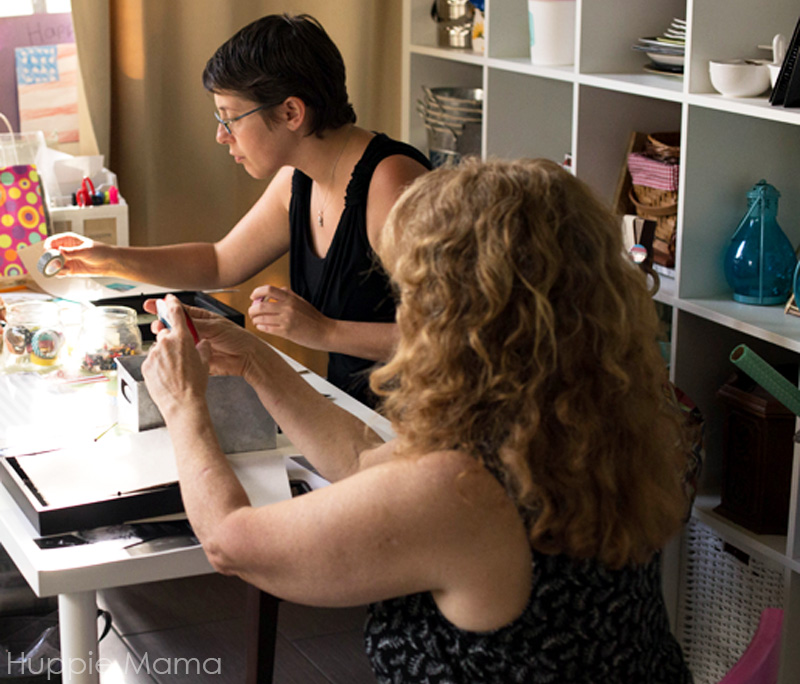 Photographs were the perfect touch. Side-by-side ultrasound images, baby pictures, and big kid pictures can provide an awesome progression of your child's growth. Dads will love seeing their babies maturing.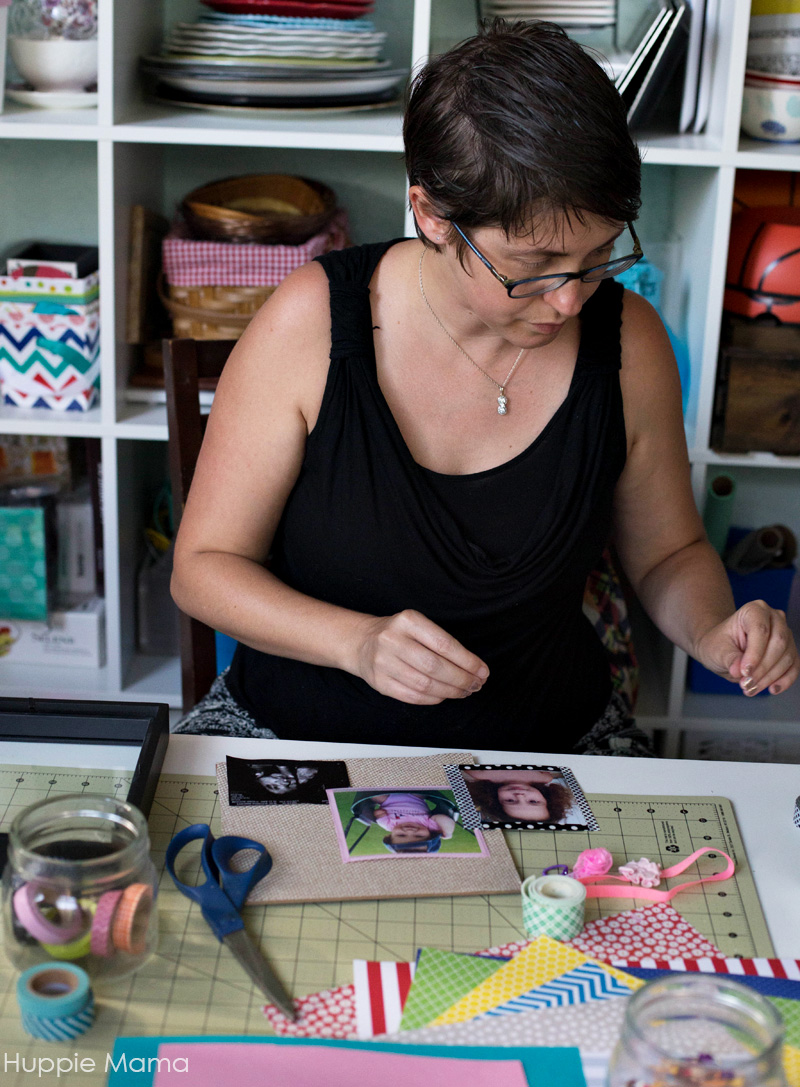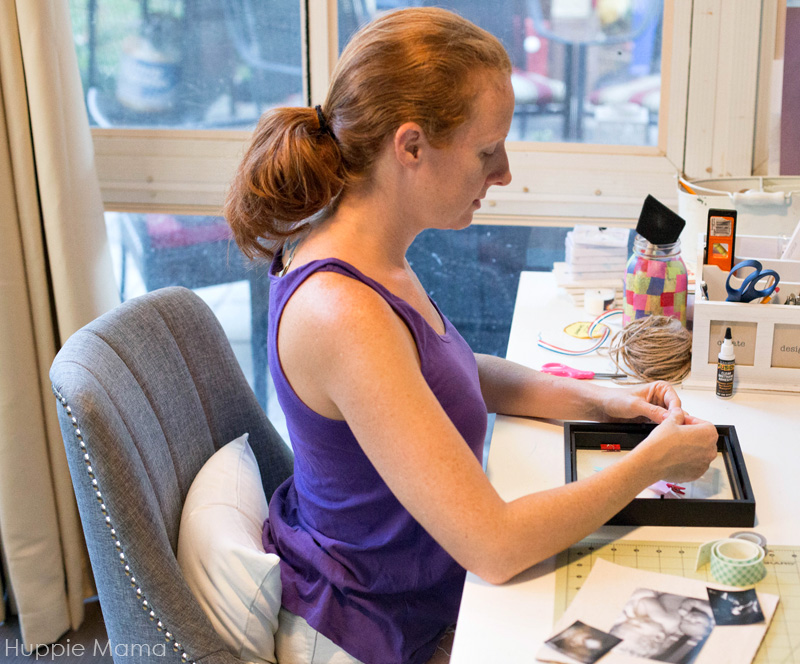 Embellishments are what make these shadowboxes extra special. We added ribbons, paper tape, stickers, mini-bunting, etc. to personalize the shadowboxes for Father's Day.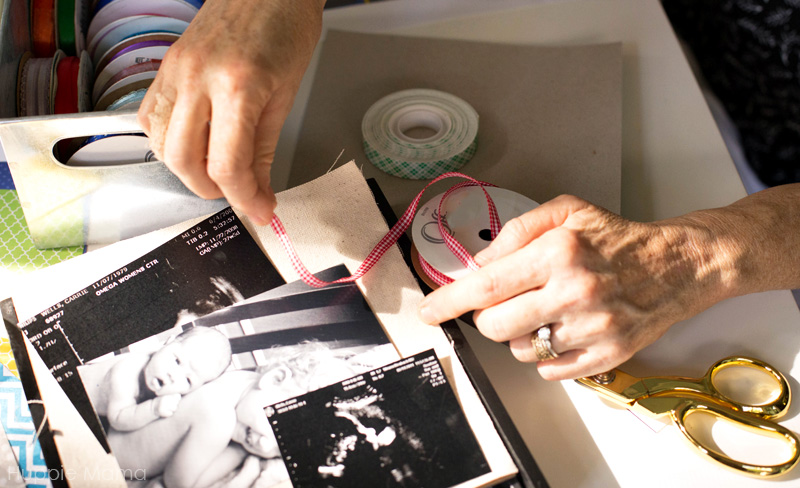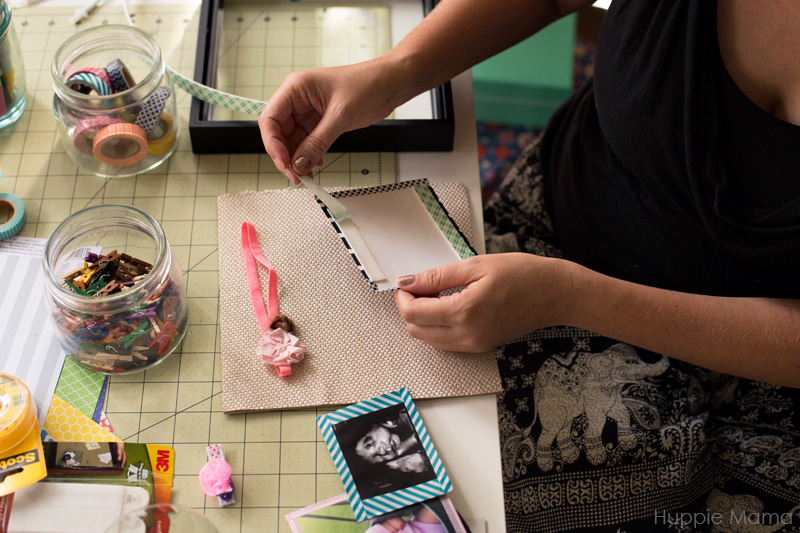 When your project is finished, make sure your secure the back in place within your shadowbox. To hang it, use Command™ Picture Hanging. Be certain to follow the directions on the package carefully so that the shadowbox adheres to the wall securely.
Here's my friend Rachel showing off her final product. How beautiful is her little daughter Fern? She just received her first haircut, so the shadowbox shows her ultrasound picture, a baby picture, a big girl picture, and a headband with a small lock of hair. So cute!
My friend Shelly made this beautiful shadowbox to honor her son Zachary. She included several hospital items in her shadowbox. I bet her husband will love it!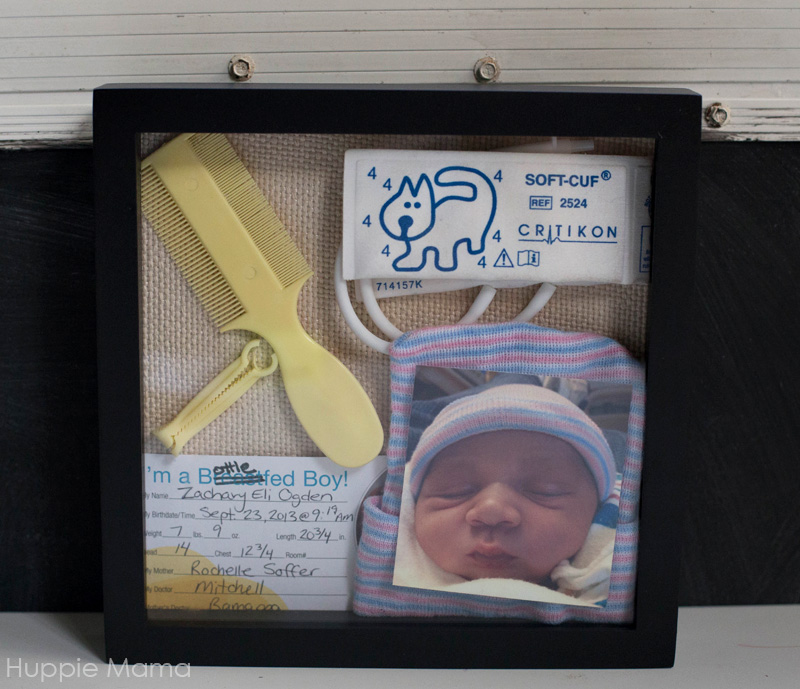 And my mom and daughter helped me make this shadowbox for Richard. Of course, I couldn't choose just one child, so I made this for both! I included ultrasound images from both children and one of the first pictures of the two of them together. I also included end-of-the-school-year images to show how old they are now. I think it came out really cute! Richard can display it in his cubicle at work for all his co-workers to see.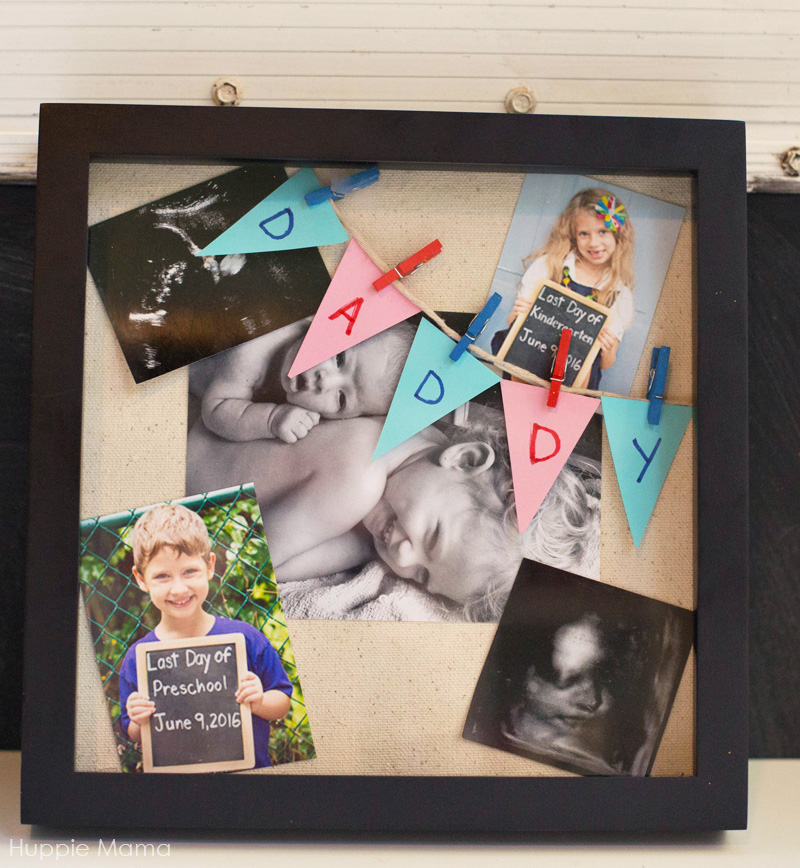 And since Richard showed up to the party right as we were finishing up, he may have gotten a sneak peak at his Father's Day gift. He loved it!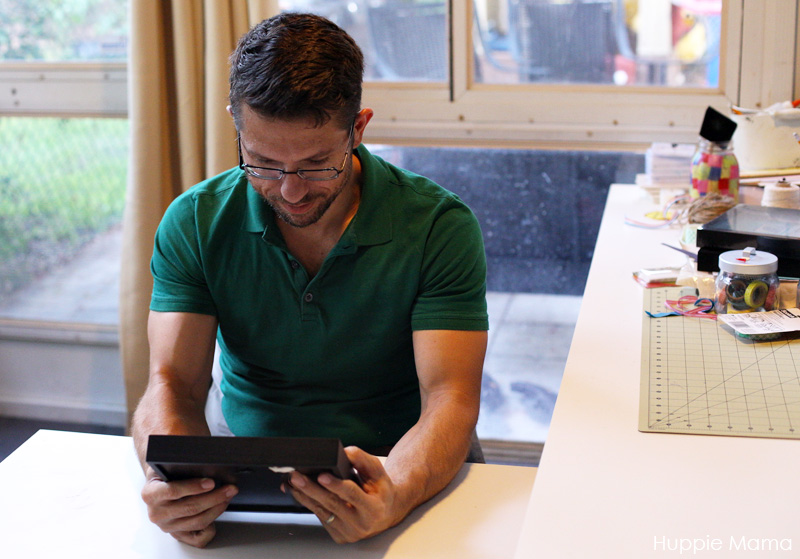 Head to Walmart where you can purchase Scotch® Brand Permanent Mounting Tape, Scotch® Brand Double Sided Tape, and Command™ Picture Hanging to attach all of your special items in your shadowboxes and hang them securely on the wall. You can also find card stock, ribbon, paper tape, and lots of other embellishments in the craft section.
What craft ideas do you have for this time of the year?