This shop has been compensated by Collective Bias, Inc. and its advertiser. All opinions are mine alone. #ScrubDishCloth #CollectiveBias
This post has everything you ever possibly want from a blog post —> a recipe tutorial, cleaning tips, and kitchen organization idea. Woohoo! Let's get started!
When I was a child, my family would frequently vacation in the Florida Keys. It was about a two-hour drive from our house, and it's basically a relaxing, tropical paradise. We would often stay in this one hotel called Lime Tree Bay, and walking distance from the hotel was a delicious Italian restaurant. They served all of their pasta dishes in these little metal dishes, and my absolute favorite was always the manicotti. I looked forward to ordering it each time we visited! They would fill tubes of pasta with a delicious ricotta mixture, cover it in tomato sauce and mozzarella cheese, and broil it until the cheese was gooey and a little crisp along the edges. I was recently watching my new favorite cooking show, and one of the home cooks showed her family's traditional manicotti recipe, but it wasn't made with the pasta tubes I was used to eating. It was made with crepes. Brilliant! Here's my twist on this Meaty Crepe Manicotti recipe topped with ground turkey tomato sauce.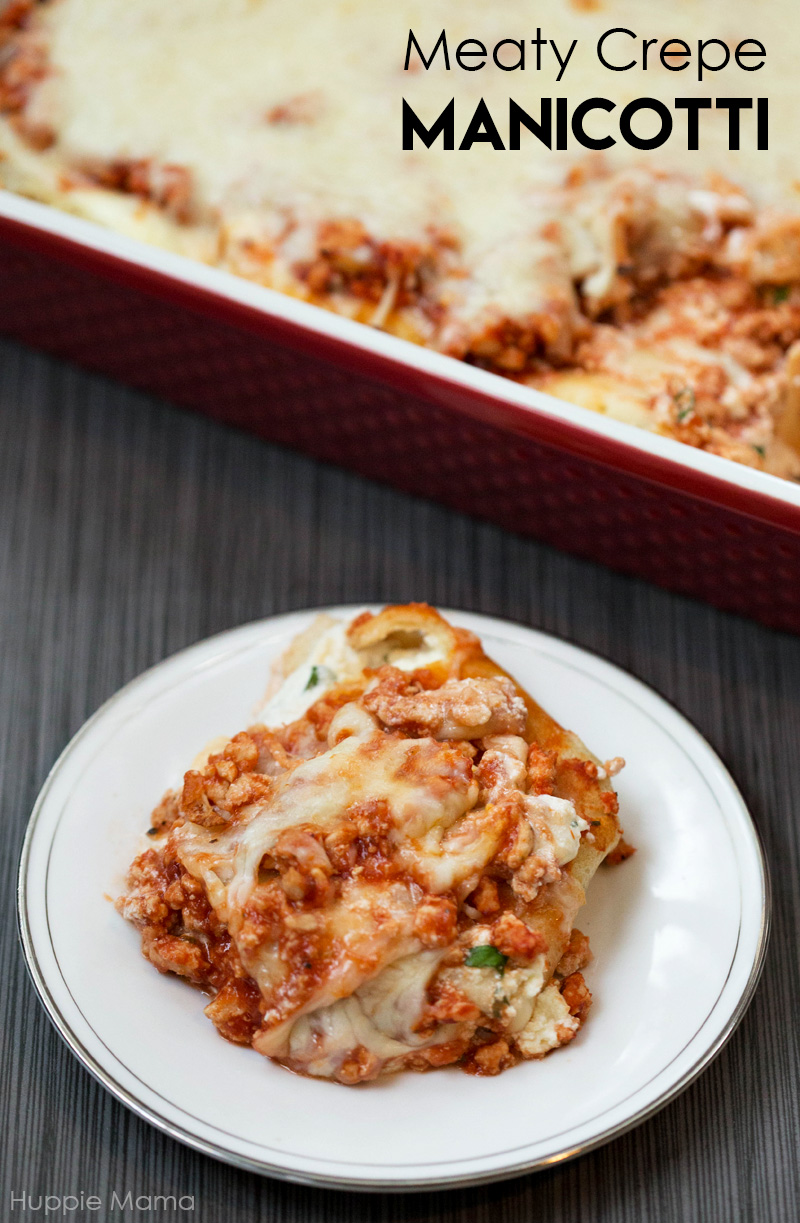 Ingredients
Turkey sauce:
1 pound ground turkey
14-ounce can of tomato sauce
1 t Italian Seasoning
salt + pepper
Crepes:
3 eggs
1 1/2 cups of milk
1 1/2 cups of flour
1 T of butter
Filling:
3 cups Ricotta cheese
1 cup + 1 cup mozzarella cheese
1 egg
bunch of basil
Directions: 
First make the turkey meat sauce. In a large pan over medium heat, brown your ground turkey. Next, add the can of tomato sauce and Italian seasoning. Allow this to simmer over a low heat while you prepare the crepes.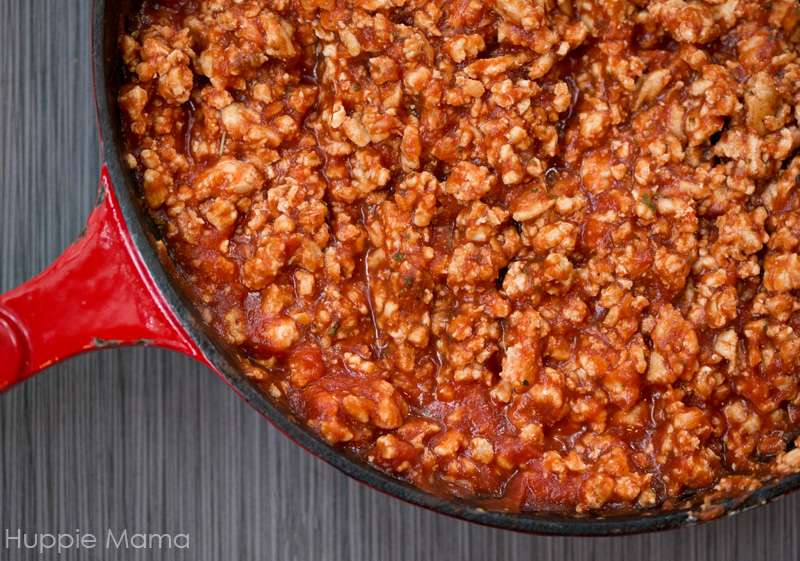 Next make the crepes. If you've never tried a crepe before, it's like a super-thin pancake. It can be served as part of a savory dish or a sweet dish, for breakfast, lunch, dinner, or dessert. It's incredibly versatile and perfect for making manicotti. (Side note: If you stuff them with strawberries and chocolate-hazelnut spread, they make the best dessert.) To make these crepes, combine the eggs, flour, and milk. In a large pan over a medium heat, add a dab of butter. Pour enough of the batter (approximately 1/8 of it) to coat the bottom of the pan. Cook about 1 – 2 minutes, until you are able to carefully flip the crepe over. Cook on the other side an additional minute to get a light golden brown.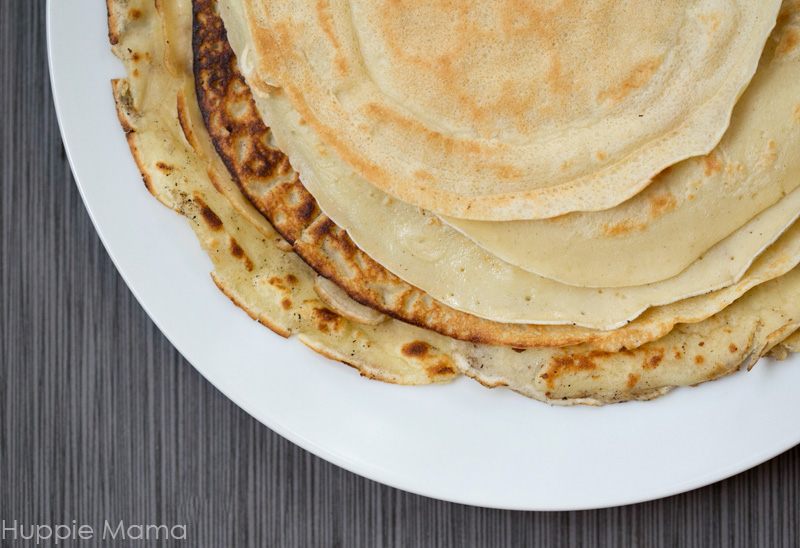 To make the filling, combine the ricotta cheese, 1 cup of mozzarella cheese, egg, and chopped basil. Add as much basil as you and your family like. You can also do Italian parsley instead.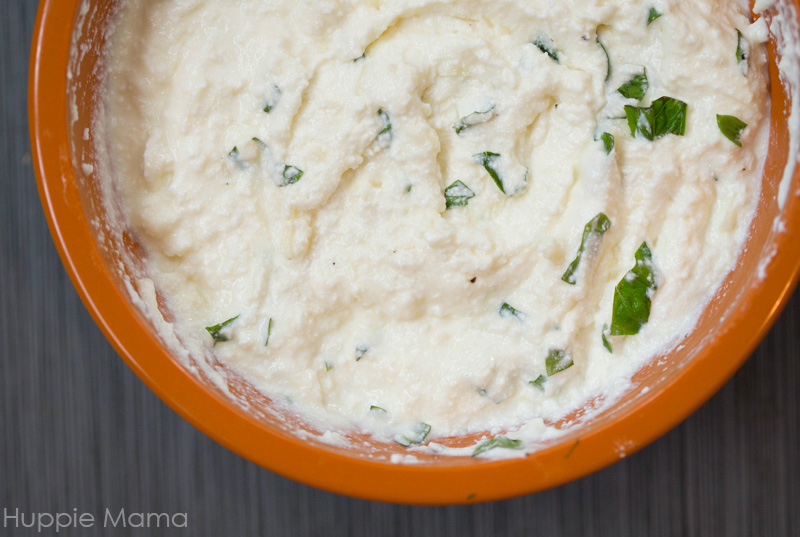 Preheat the oven to 375 degrees, and now it's time to assemble! Place a large scoop of the ricotta cheese mixture in the center of each crepe and roll it up as you would a burrito, with both sides tucked in. Add a few spoons of the turkey tomato sauce to the bottom of a casserole dish. Place these stuffed crepes in the pan seam-side down.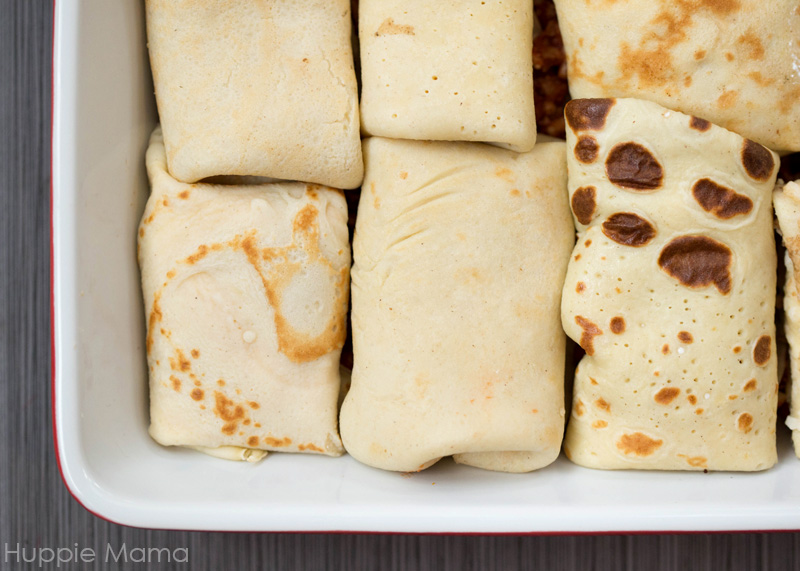 Cover the crepes in the remaining turkey tomato sauce and 1 cup of grated mozzarella cheese. Bake in the oven 15 – 20 minutes, until the cheese is melted and browned along the edges. You are ready to serve this delicious dish! Makes 6 servings.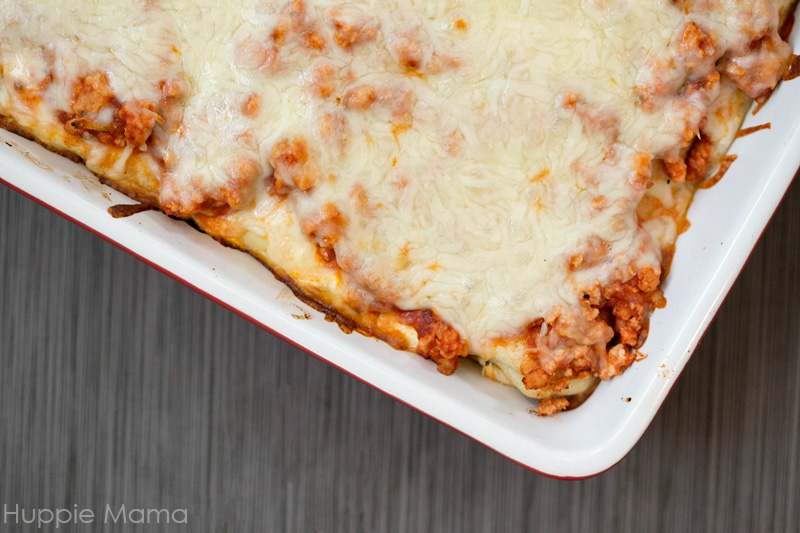 The downfall of this delicious recipe? All of the cheese and tomato sauce stick to your casserole dish. The solution? New Scotch-Brite® Scrubbing Dish Cloths. One side is a high-quality fabric dish cloth while the other has Scotch-Brite scrubbing dots. With a little soap and water, this dish cloth gives you non-scratch scrubbing power, and scrubbing power makes cleaning easy! In under a minute, that caked-on sauce and cheese on the dish and serving spoon were completely gone. And when you're doing using the dish cloths, just wash and reuse.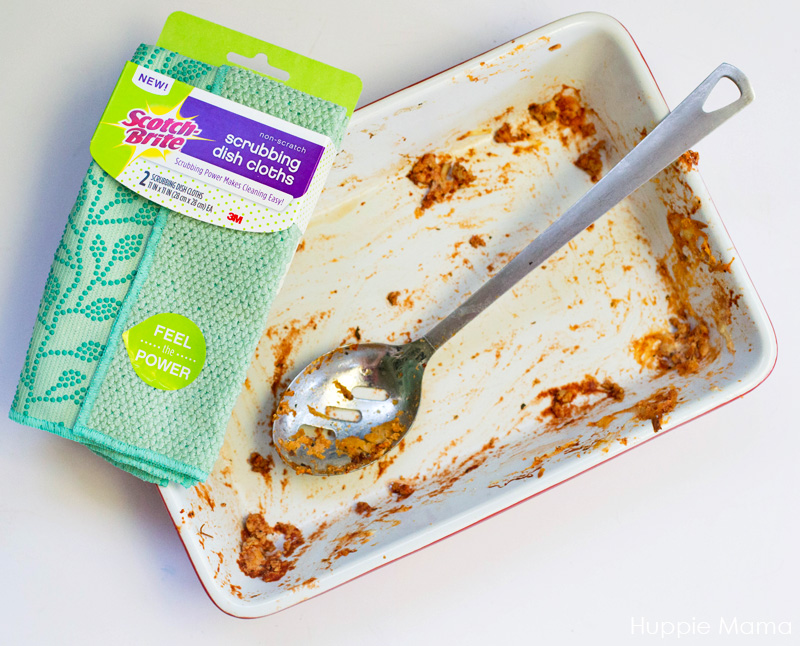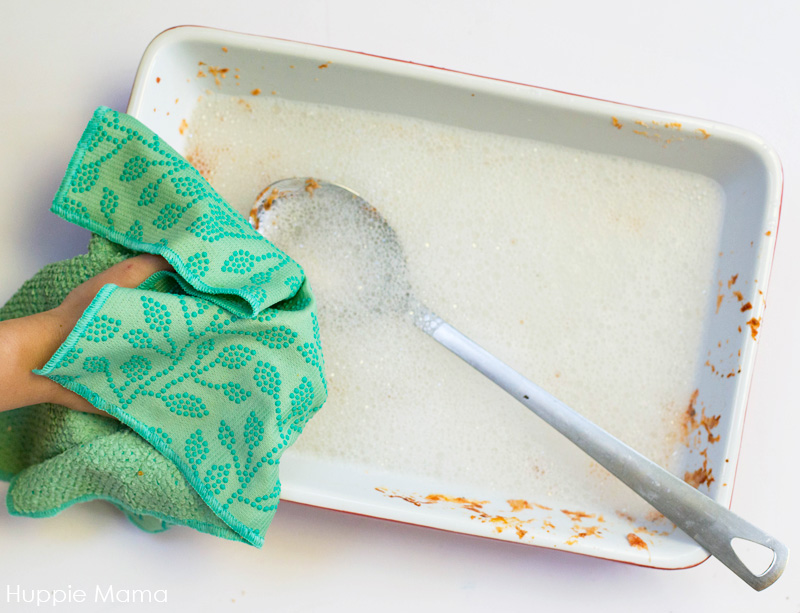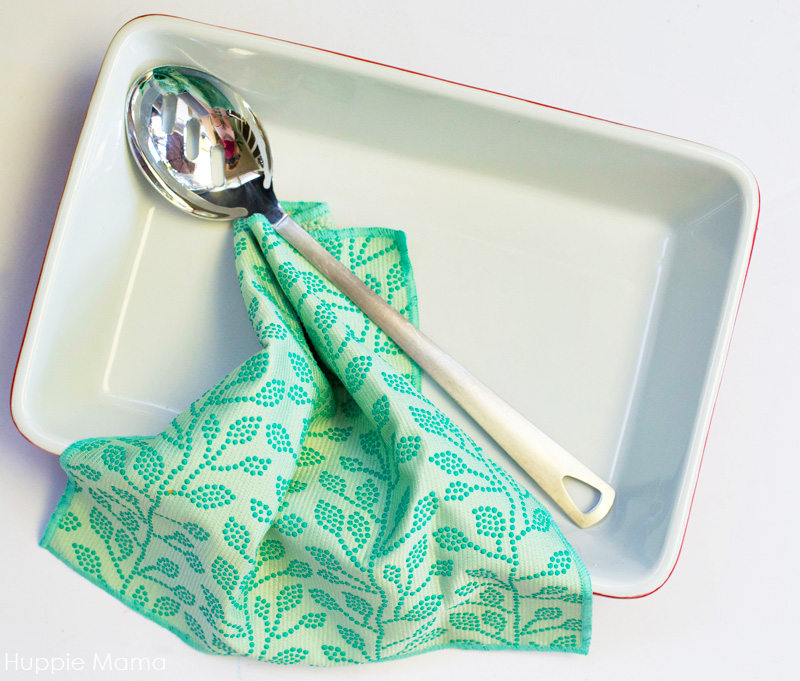 You've got a recipe, you've got cleaning ideas – Now, a great way to clean up your cabinets by organizing the ingredients you use the most: Labeled Kitchen Jars.
Begin by printing labels on printable clear sticker paper. I selected a basic, easy-to-read font. I had jars of two different sizes, so I adjusted the font to correlate with the jar size. To print, I just placed the clear side down and printed on the highest quality. I used a ruler and craft knife to cut them to size.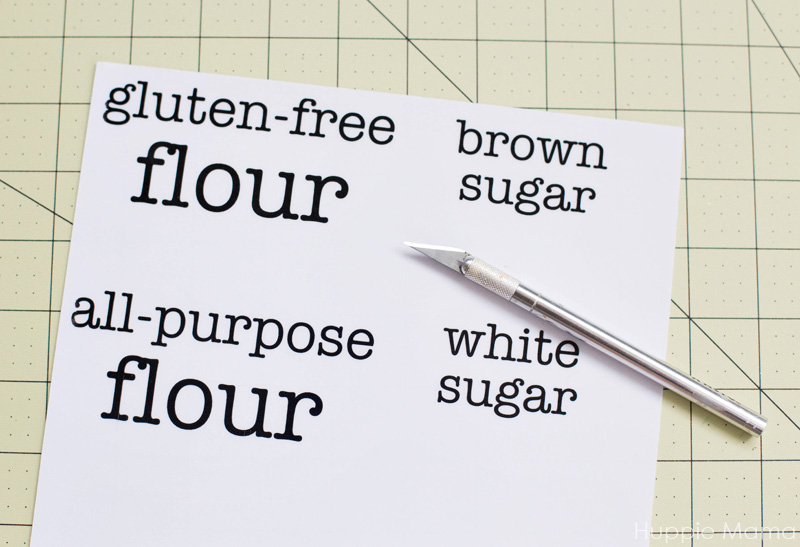 Next, I cleaned my jars to prepare them for filling. My husband is sensitive to gluten, so our cabinets are filled with regular flour and several gluten-free flours. Organizing flour and sugar into labeled jars definitely makes them easier to find in my cabinets/shelves.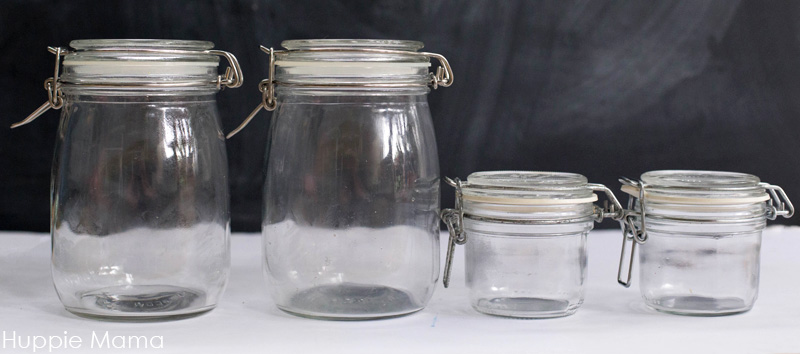 Adhere the labels to the jars. I love how clean these look, compared to storing our flour and sugar in bags that always seem to open up and spill on my shelves.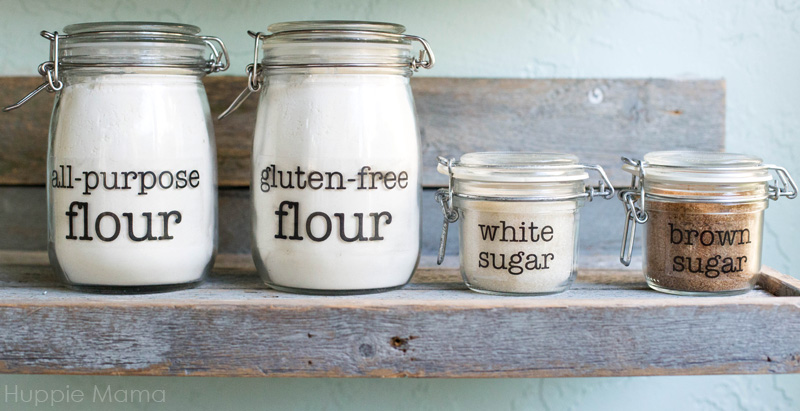 Head to Target to purchase Scotch-Brite Scrubbing Dish Cloth, available in two packs in gray, mint, coral, and navy for $4.99. They can be found down the kitchen tool aisle. Save now on Scotch-Brite Scrubbing Dish Cloths at Target with this Cartwheel offer, valid 6/19 – 6/25.
Check out more great recipes and cleaning ideas here!