Yesterday we had a play date with one of our favorite "boy"friends, Brandon. I thought it would be fun for the kids to do a less girly valentine, and I was inspired by this You're A Great Catch! craft I found on Pinterest.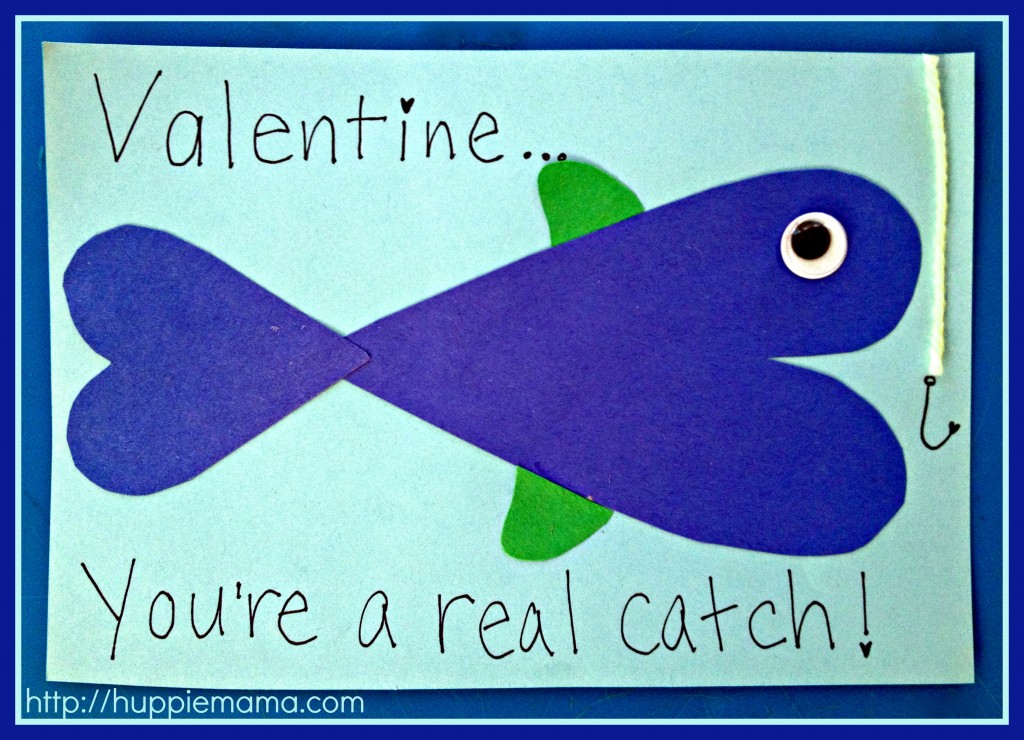 Materials:
Multiple shades of blue and/or green construction paper
1 wiggly eye
3″ piece of yarn
Glue
Scissors
Fine-tip marker
Directions: 
Cut two hearts (one large, one small) from dark blue construction paper. Cut 2 fins from a contrasting color construction paper.
Glue the two points of the hearts together to a piece of light blue construction paper to create a fish. Glue the fins, one on top, one on the bottom.
Glue the wiggly eye to the fish.
Glue the piece of yarn vertically in front of the fish to represent the line. Draw a hook at the bottom of the string.
Write a cute phrase in fine-time marker like "Valentine, you're a real catch!" I realized afterwards that it would've been 'punnier' to spell it "reel".
The kids had a lot of fun making this craft together!