People often ask me two questions:
1. How much money do you spend on food each month?
2. How do you eat well on a teacher's salary?
One way to really stretch your food budget is to make the most of your proteins. For the most part, all of the beef, poultry, and pork we eat is free of hormones/antibiotics and is pasture-raised. That means the animals are free to roam and eat grass, bugs, seeds, worms, and whatever else that particular animal likes to eat. When necessary, farmers supplement with feed. Now, if I were to buy this meat one serving at a time at the grocery store, yes, I would be spending a fortune. By buying expensive cuts of grass-fed beef, pasture-raised pork, and butchered chickens, you're paying premium prices for meat that can be acquired for much less.
The solution? Buy meat in bulk, and when necessary, buy cheaper cuts like stew meat, ground beef or pork, or a Boston butt. I know some of the major warehouse stores now sell quality ground beef and free-roaming chickens at a good price. For us, however, we opt to buy directly from farms.
We purchased 1/8 of a cow last August. I'll provide you with a brief synopsis of what we spent on our cow and what we got for the money: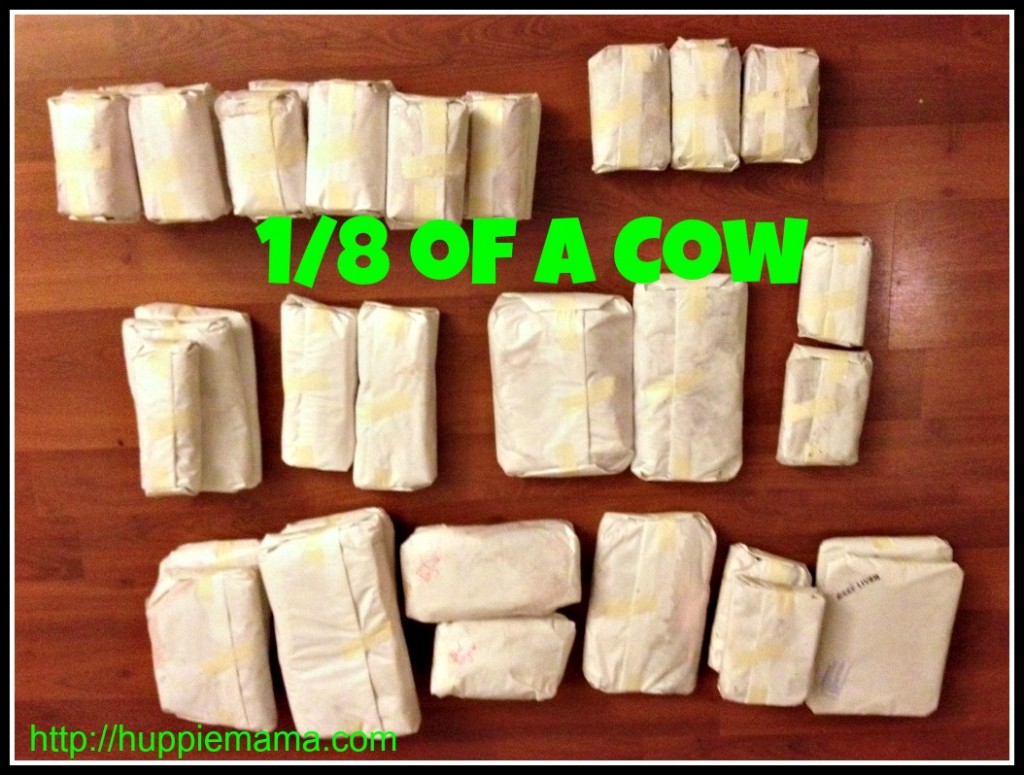 Here's the breakdown:
17 pounds ground beef
3 pounds stew meat
10 pounds chuck roast
5.25 pounds round steak
2.75 pounds rib steak
3 pounds NY strip steak
.75 pounds filet
1.25 pounds cube steak
6 pounds sirloin
4.5 pounds short rib
3.25 pounds liver
3.25 soup bones
2.5 pounds neck bones
tongue (not calculated into weight/cost)
Total hanging weight: about 615 pounds
Cut weight for 1/8 cow: 62.5 pounds
Cost: $350
Price per pound: $5.60
We still have 9 packages of beef (mixed cuts) almost 6 months later, and I have not purchased any beef at the store since. How do we do that? When I prepare meat, I stretch a small portion very far. For example, I will use use 1 pound of ground beef to make a large pot of bolognese, that will make leftover for me and for my husband to eat for lunch the next day – so 1 pound yields 6 servings. We do the same with steaks. We will all share one large steak by serving it as part of a larger dish.
Check out my recipe for Steak, Penne, & SUPERGREENS! Salad.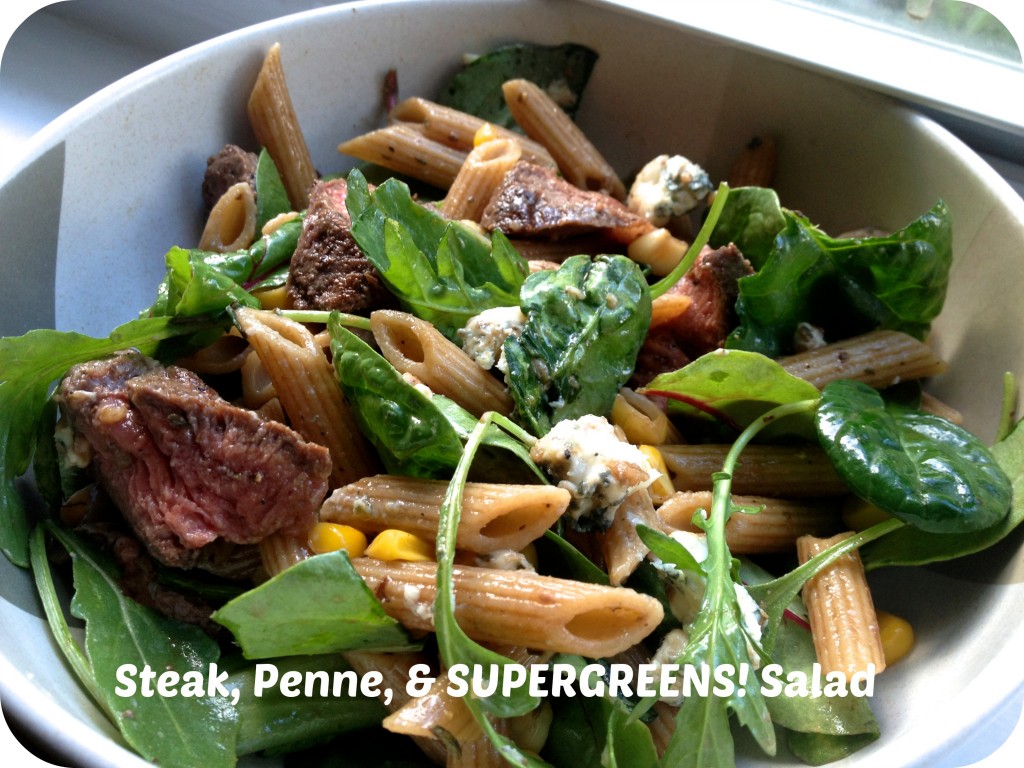 We did the same with a pig. We found a good source (and actually visited the farm) and purchased 1/4 of a pig. I'll provide you with a brief synopsis of what we spent on our pig and what we got for the money: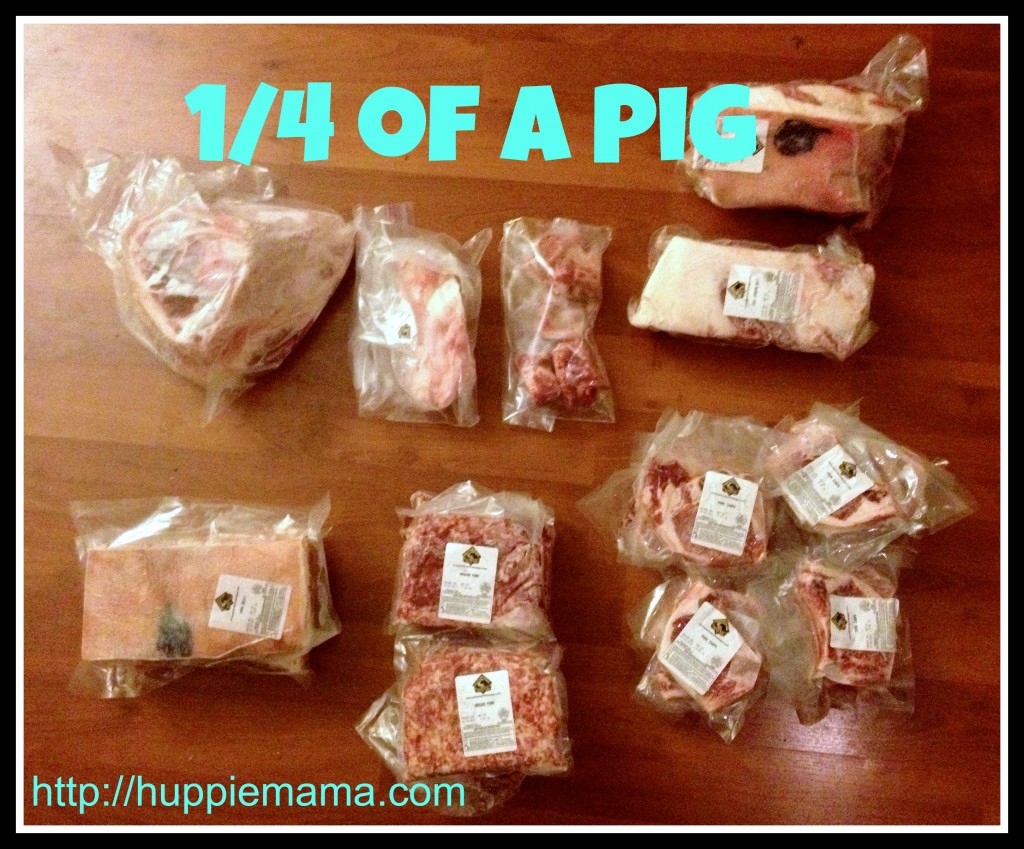 Here's the breakdown:
1 lb pork fat
1 lb bones
5 lbs belly
6.5 lbs picnic butt
9 lbs ham
4.5 lbs Boston butt
7 lbs pork chops
6.5 lbs ground pork
Total hanging weight: about 236 pounds
Butchered weight for 1/4 pig: about 39.5 pounds
Cost: $264
Price per pound: $6.68/pound
We still have 12 packages of pork in the freezer. We eat pork about once a week, so we still have a while before this will be finished. When I serve the larger cuts of pork, I usually invite family and friends over to share with us, as it makes a huge portion. If you wanted to cook it just for yourself, you'd have leftovers for days to come. Serve your pork roasts (whether it's a Boston butt, ham, etc.) with a variety of sides so that only small portions of the pork are eaten at one sitting.
Here's a very popular recipe I posted for Pork Shoulder Roast. It has a delicious Caribbean flavor!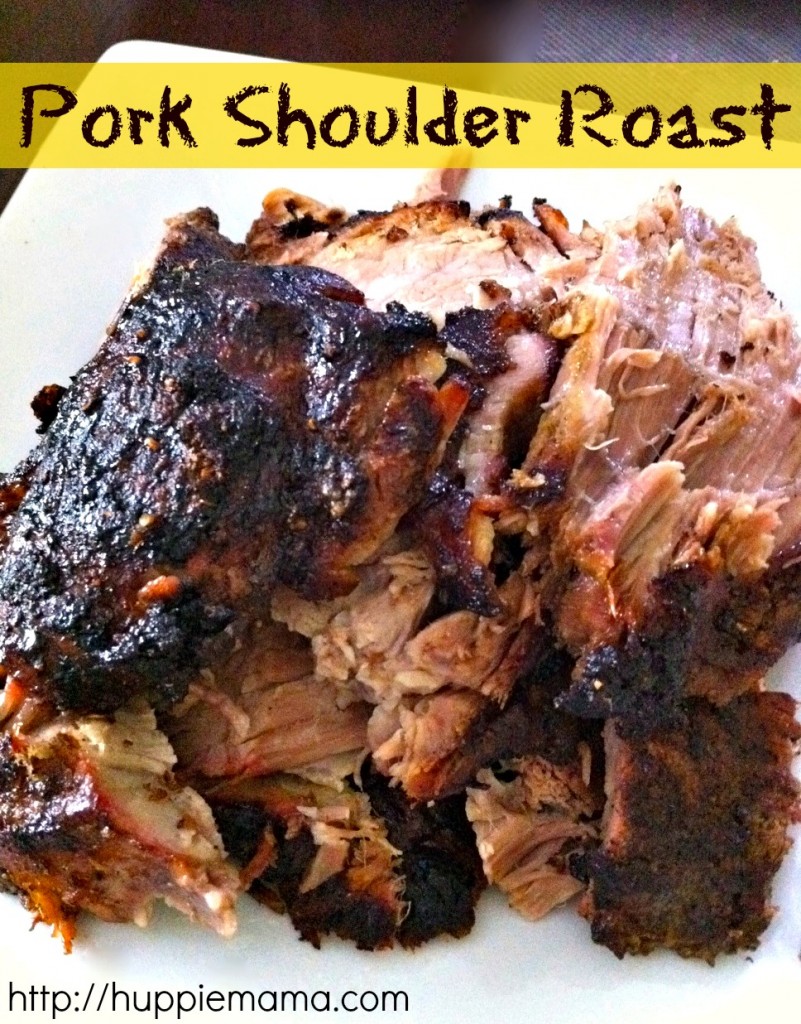 As for chicken, it's a bit difficult to buy multiple chickens in bulk. However, you can save money by purchasing whole chickens and breaking the chickens down yourself by using butchering meat saws. Here's a tutorial on How to Butcher a Chicken.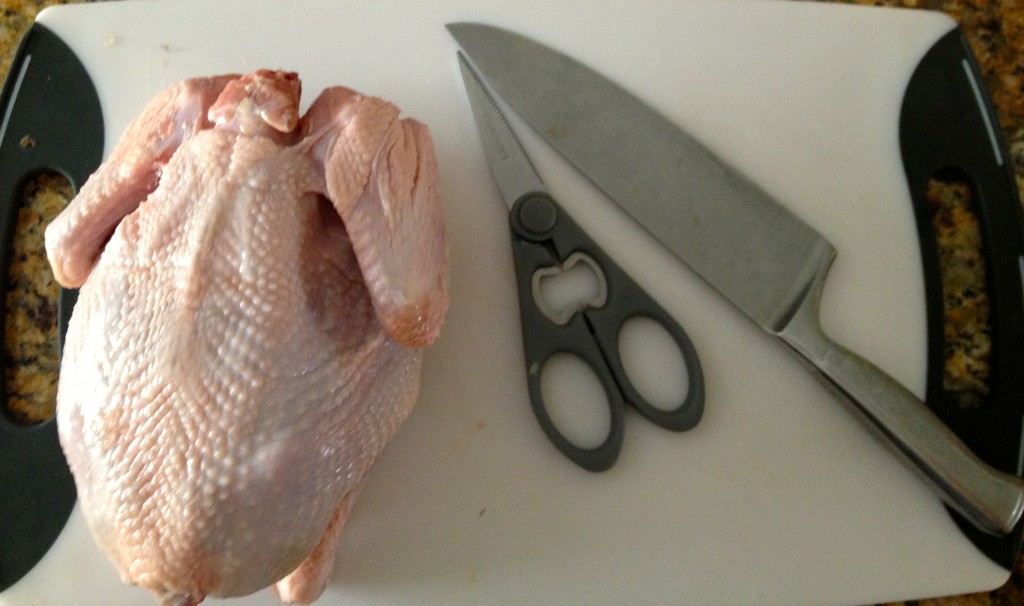 Once you butcher your chicken, remember to use all of the parts of the chicken, including bones and organ meat. Here's a post I wrote about creating 18 servings from 1 chicken.
So whenever possible:
Understand the difference in quality among different types of meat
Buy quality meat in bulk
Stretch smaller cuts of meat by adding in a lot of vegetables, fruits, grains, nuts, etc.
When preparing large cuts of meat, serve with a variety of sides to get the most portions of meat
Butcher yourself whenever possible
Remember to use all the parts of the animal, including organ meats and bones