This past week, I hosted a Valentine's Day Play Date for my children and all their friends. Each child had a 'secret valentine', and they had to make a special craft for that child. I decided to have my children help make felt play cookies. We gave a gift to one boy and one girl, so we made the cookies different for each.
Begin with different colors of felt. I have a big bin with felt scraps.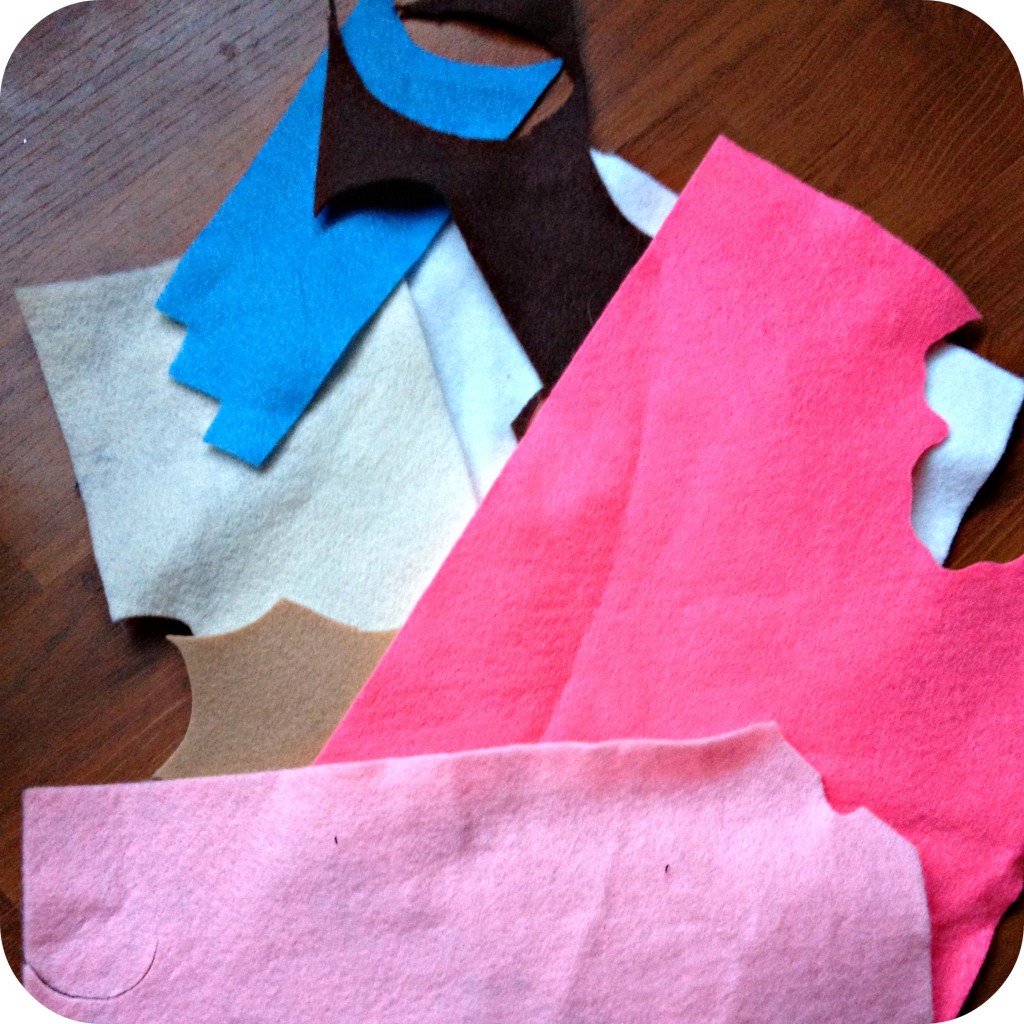 For each cookie, cut out two larger hearts, circles, or whatever other shape you'd like. Then cut out a slightly smaller shape, but make it look wiggly like frosting.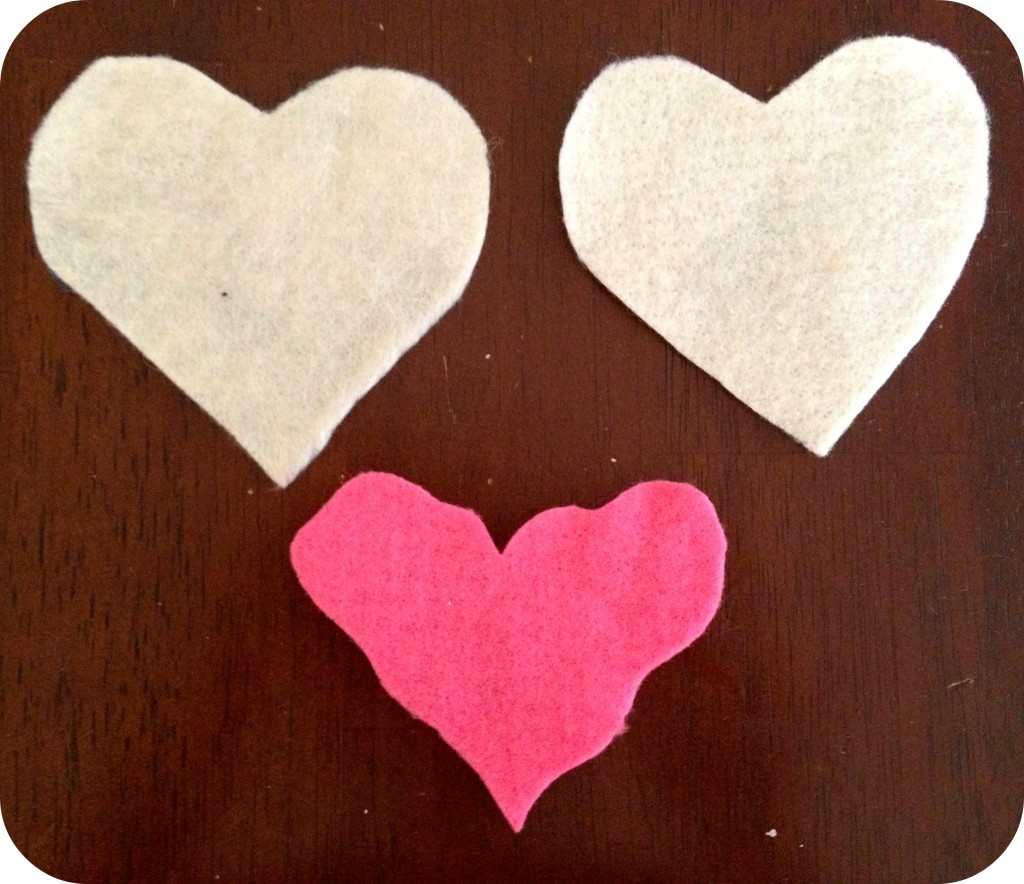 Sew the 'frosting' on to the cookie, then the two cookies together, and stuff. These can be hand-sewn or machine-sewn. These cookies were sewn with a machine.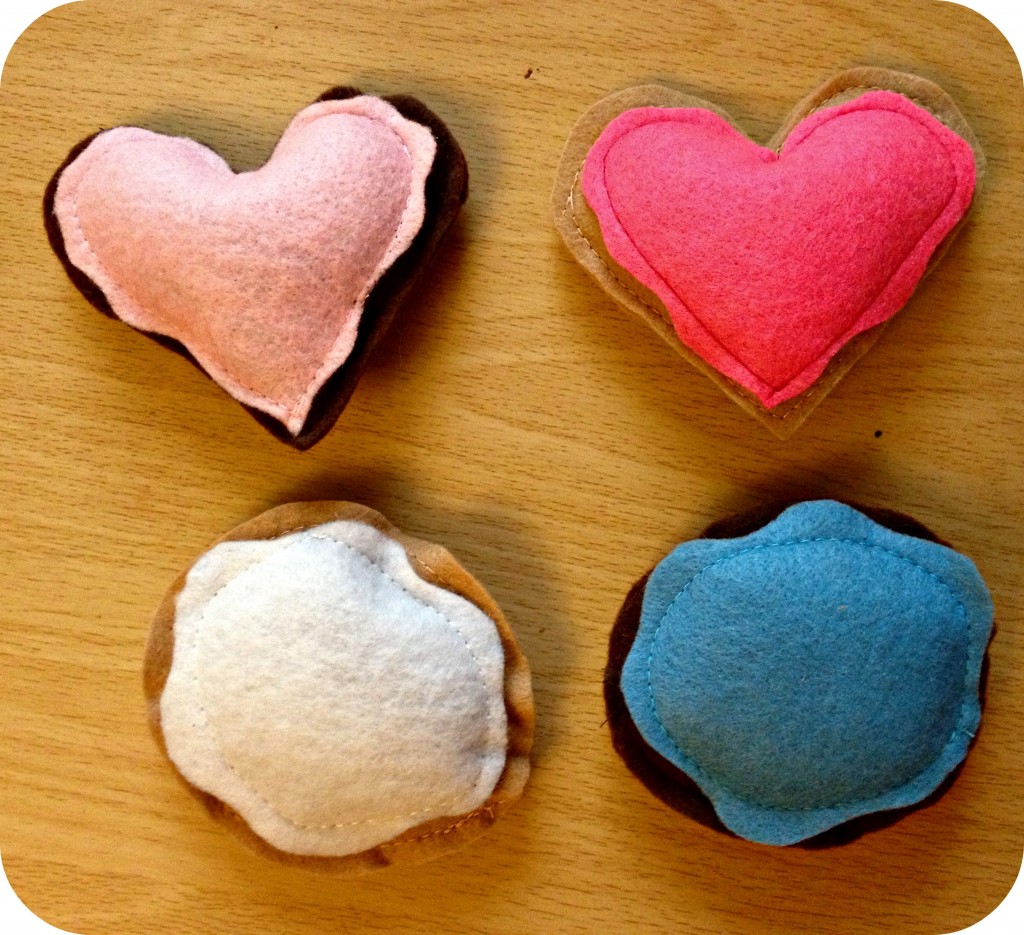 This is a cookie I made last year by hand-sewing. I also used embroidery floss to sew on some 'sprinkles'.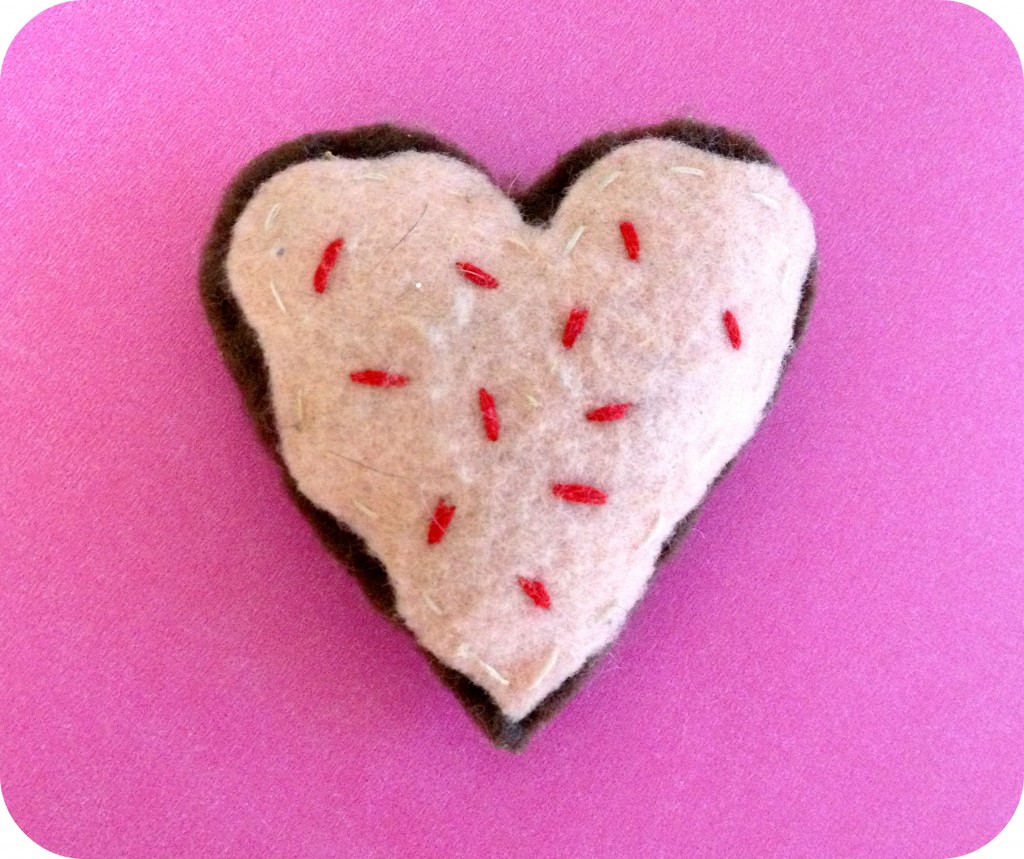 I wrote this cute poem on each Valentine's Day gift.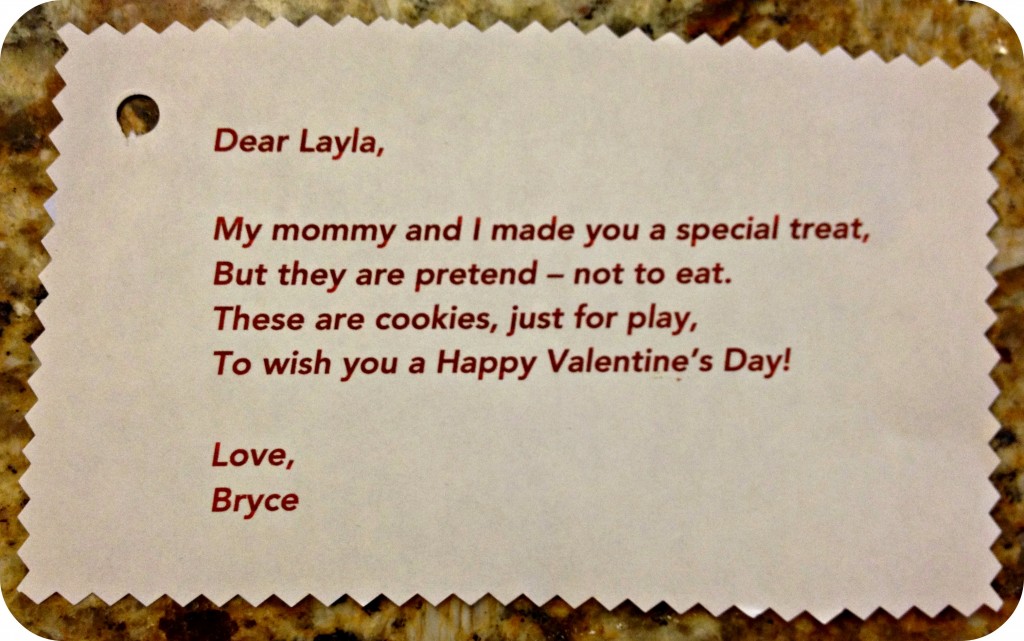 And then we put them in cute valentine-theme bags with some ribbon to tie the poem to the bag.