This project was inspired by this Hand and Foot Print Flowers idea I found on Pinterest, but we personalized our flowers. I love to make hand/foot print projects and save them so that I can compare them from year to year.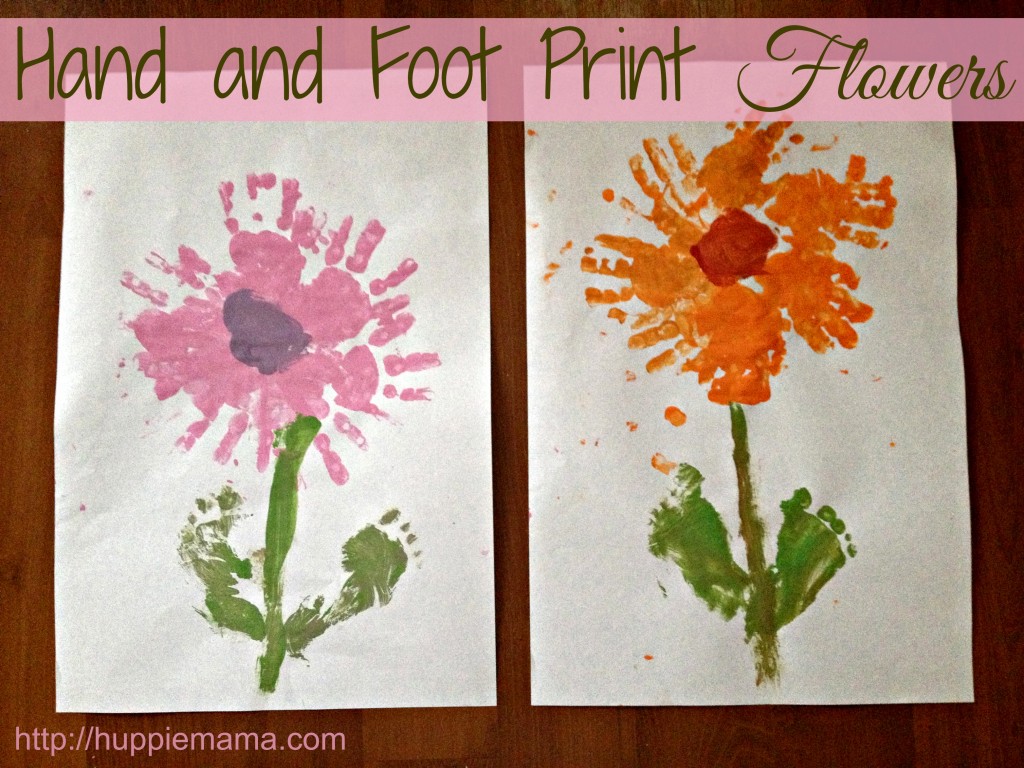 Materials:
Washable paint
Construction paper (or canvas)
Paint brush
Cute little hands
Cute little feet
Directions:
The flower on the left is Lydia's flower, on the right is Bryce's flower. I just used washable craft paint and a paint brush to coat their hands and feet. I had them help paint the center of the flower and the stem. So cute! These would make great Valentine's Day or Mother's Day gifts, especially if you painted the background first and made them on canvases.