This Love Canvas is a really cool project that children of all ages (and adults, too!) will enjoy making for Valentine's Day. I was inspired by this idea. Begin with a blank canvas and some painter's tape.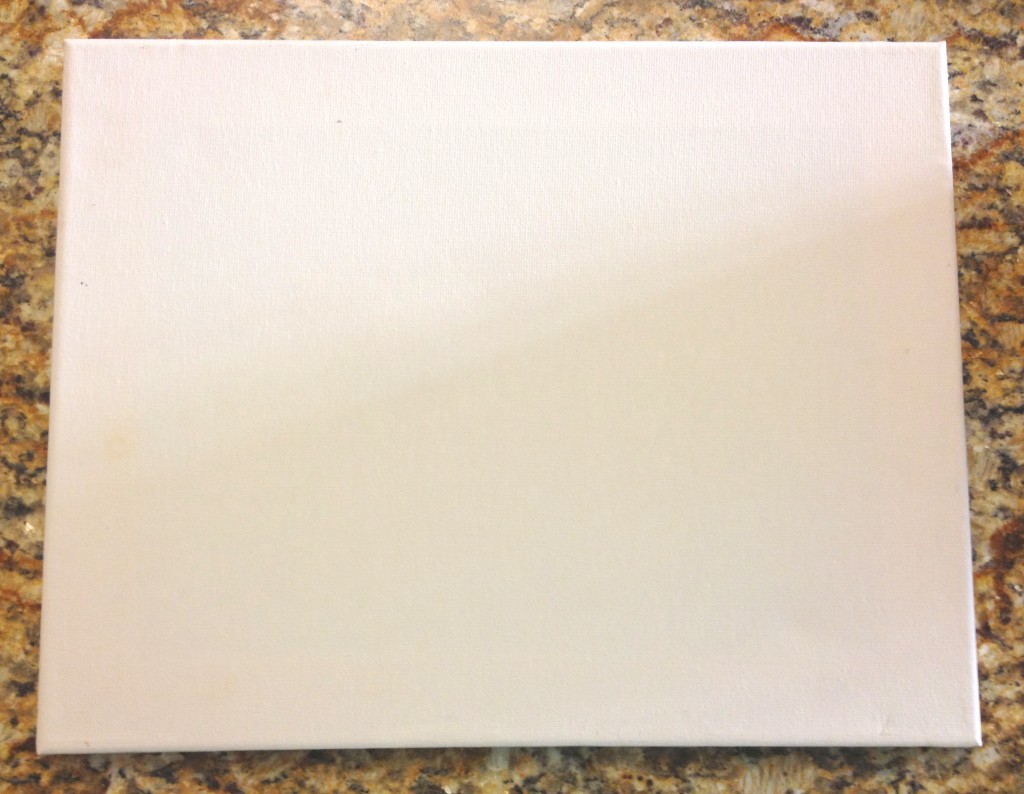 Using the tape, spell out the word LOVE (or any other word/design you'd like).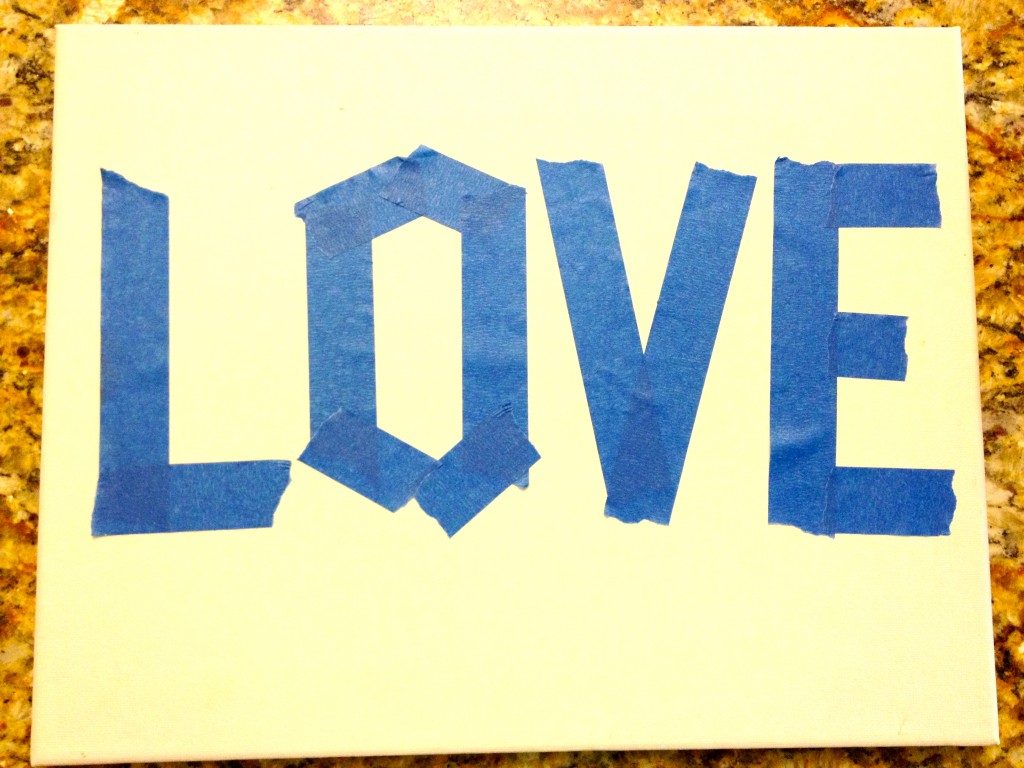 Choose your favorite paint colors. Because this is a Valentine's Day project, we went with different shades of red and pink, along with white, brown, and black. I thought this would give it a cool rock n' roll look!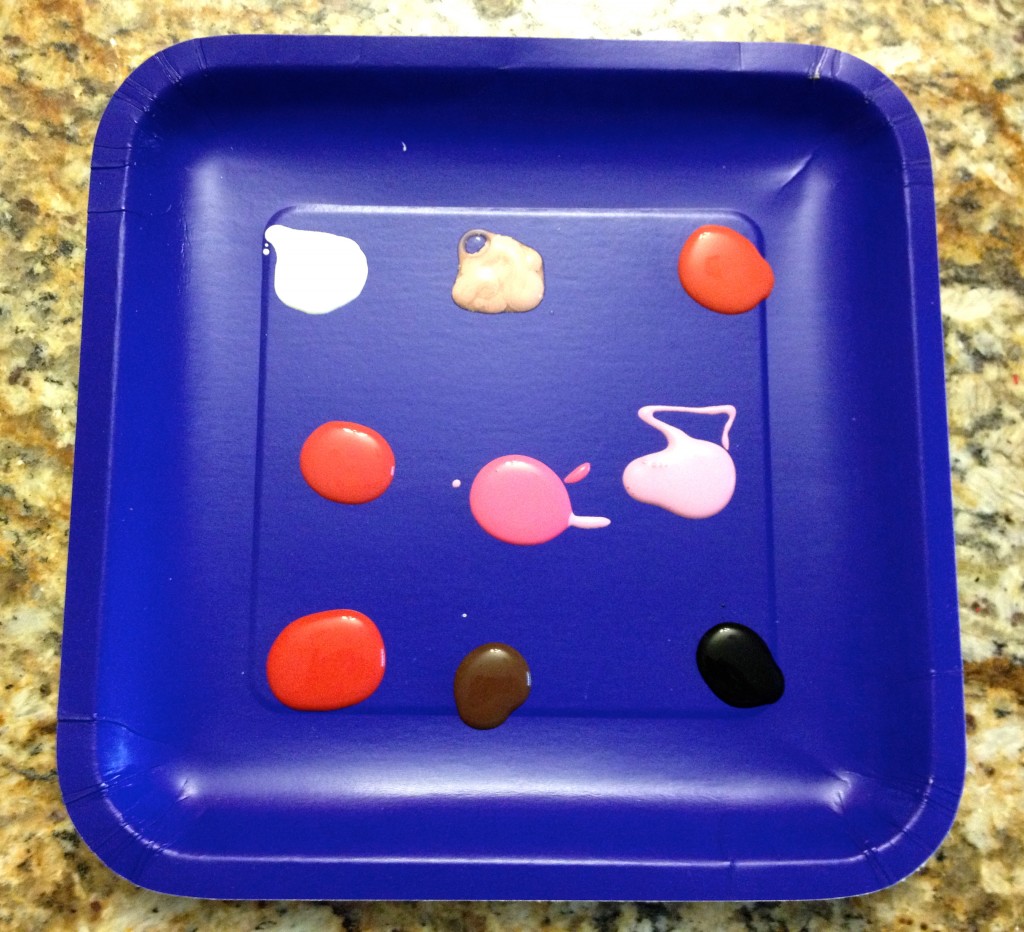 Begin painting! Cover the entire canvas. Lydia was using a brush to neatly paint all around the letters.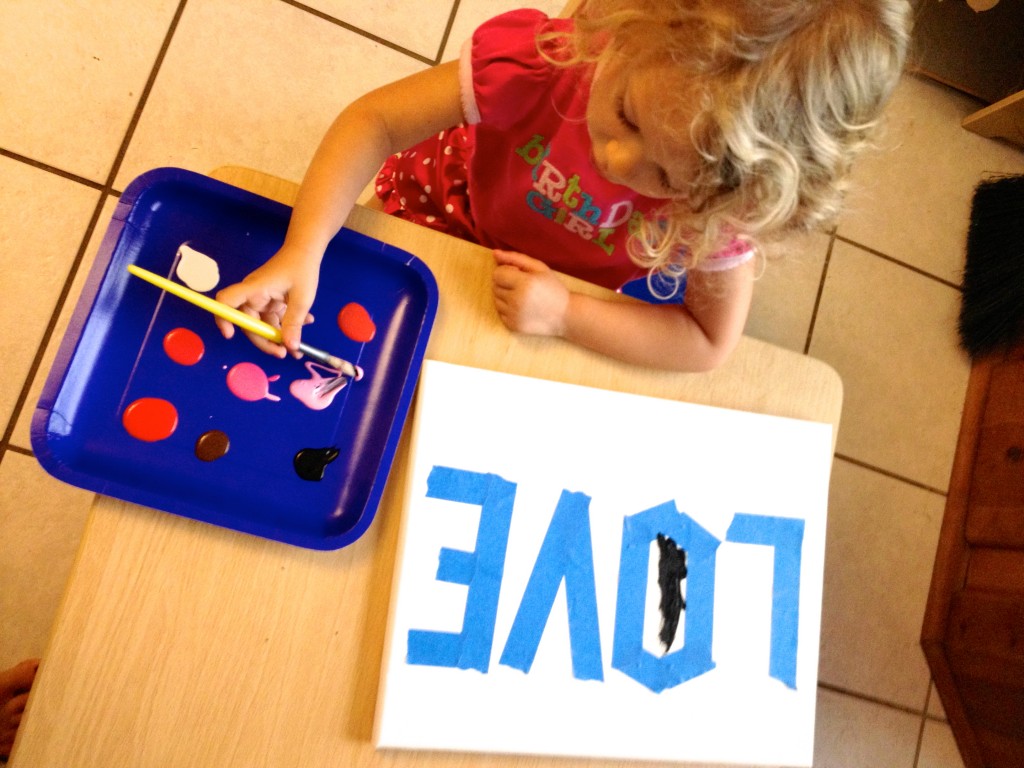 Bryce started out using a brush…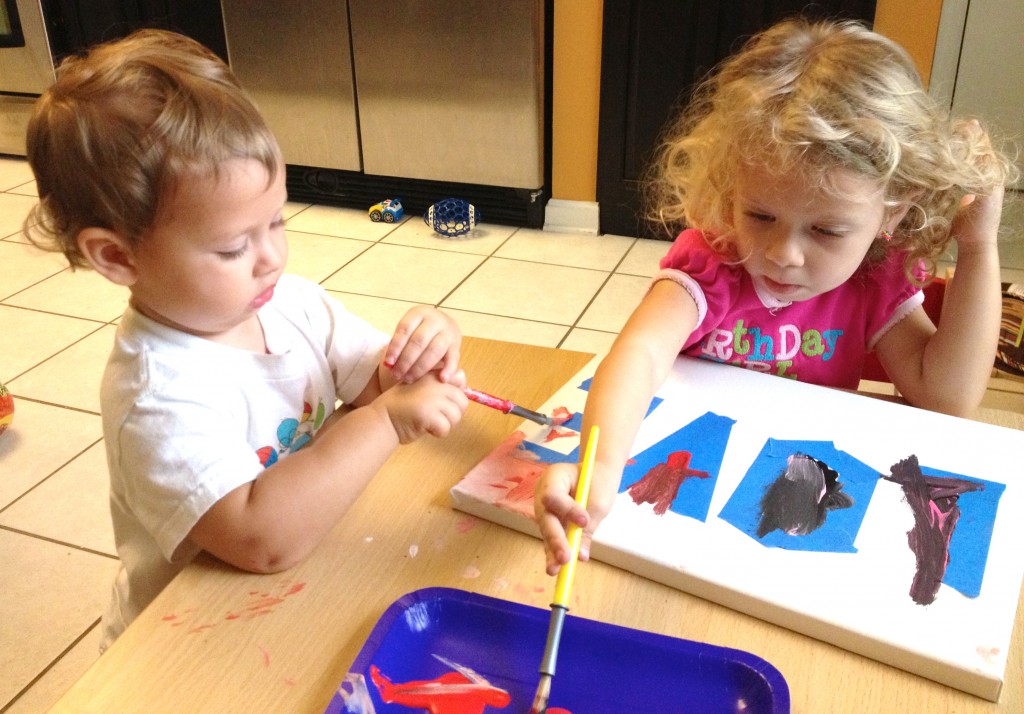 But that didn't last so long. Fingerpainting seemed to be the way to go!Since he's the artist and this is their project, I decided to let him do what he wanted. Why limit creativity?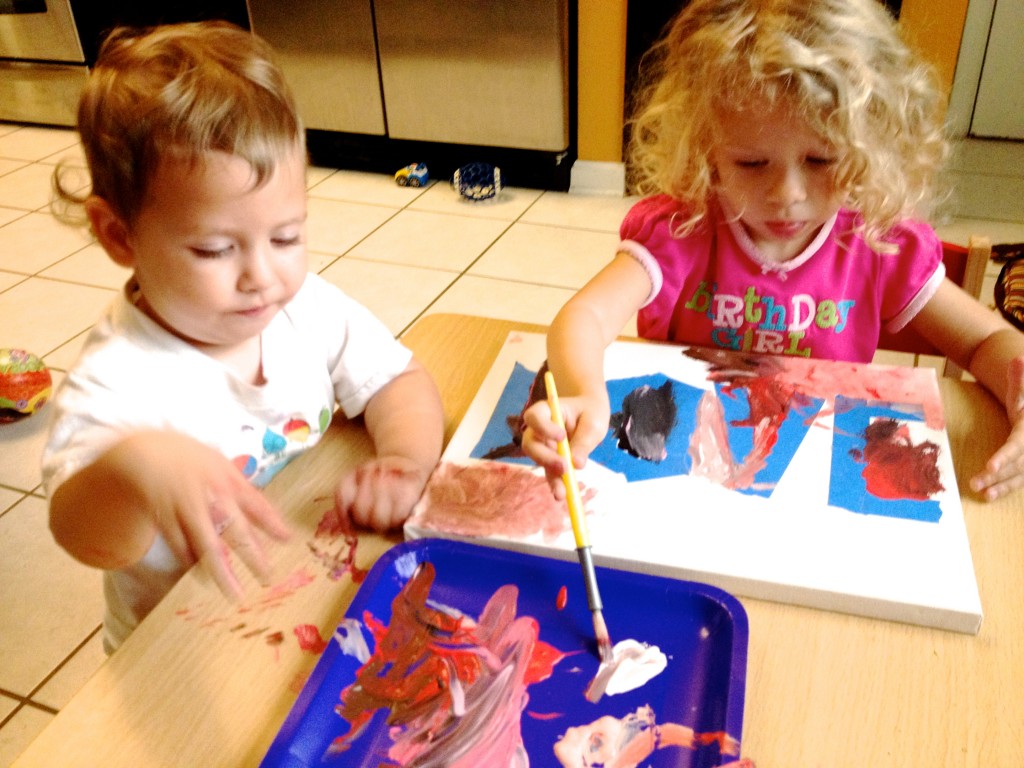 Now, what to do with these messy hands??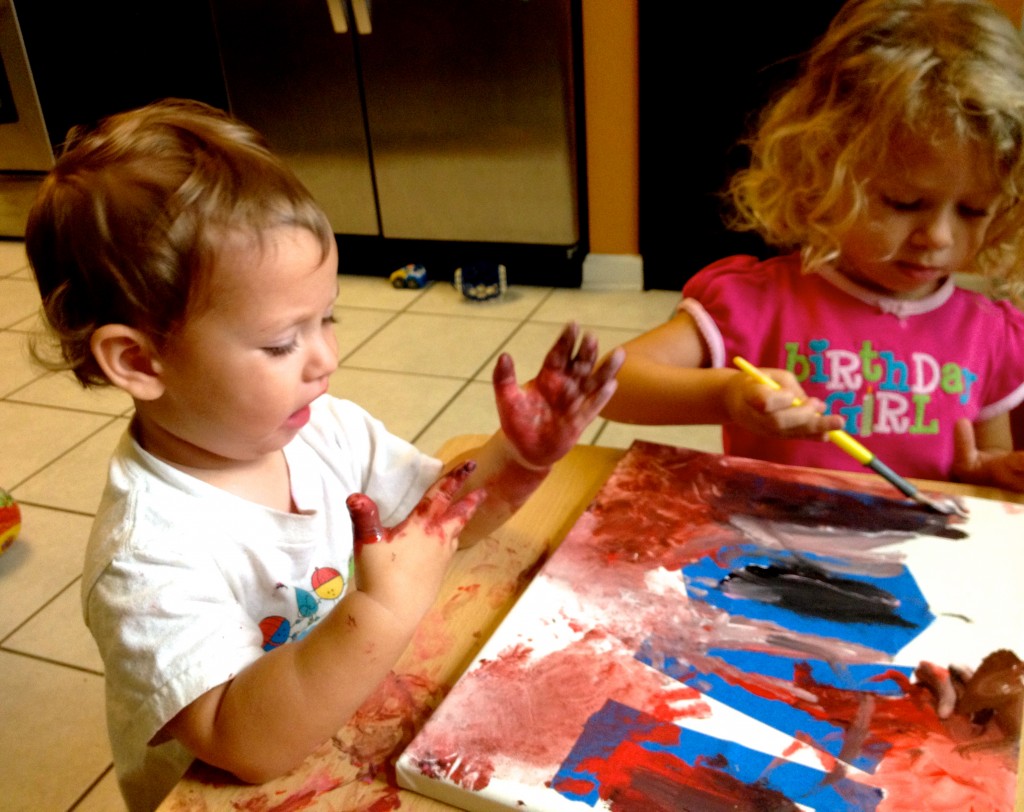 I know…Let's taste the paint! Ugh!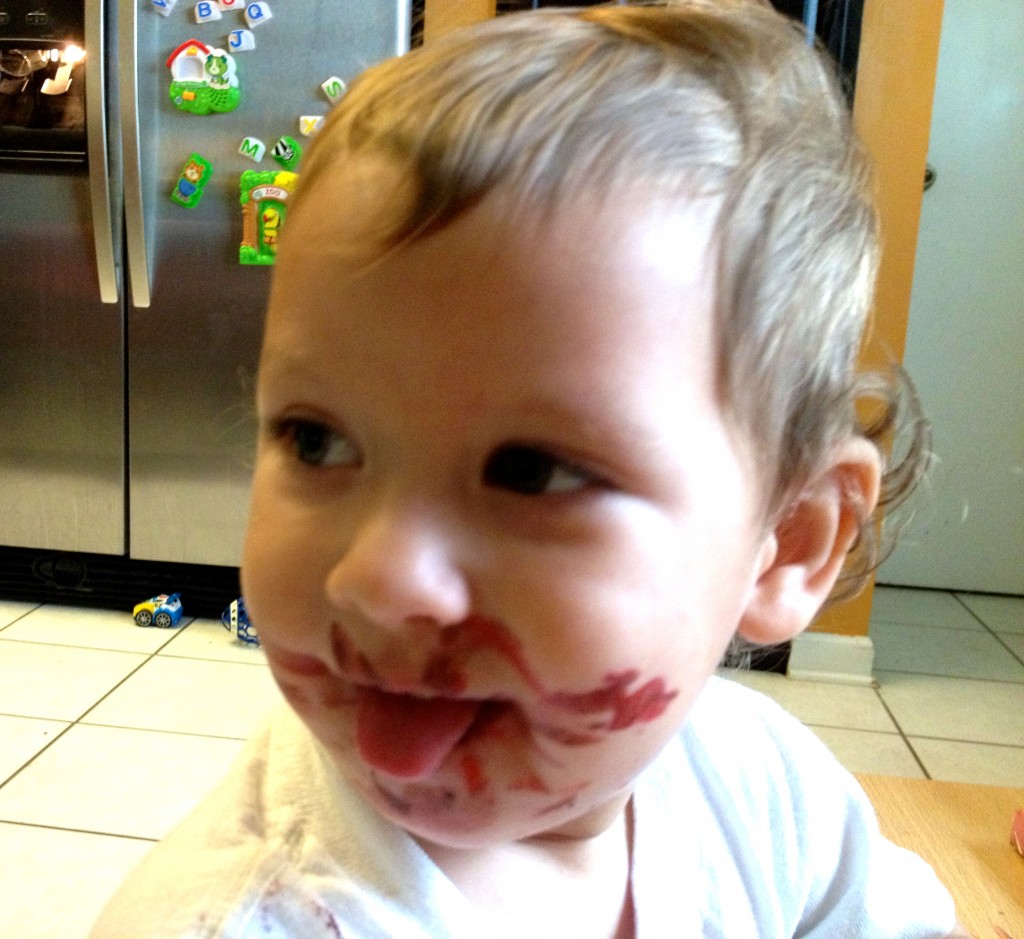 Okay, so here's our completely-painted canvas. I love the brush strokes, finger prints, and all different colors blended together.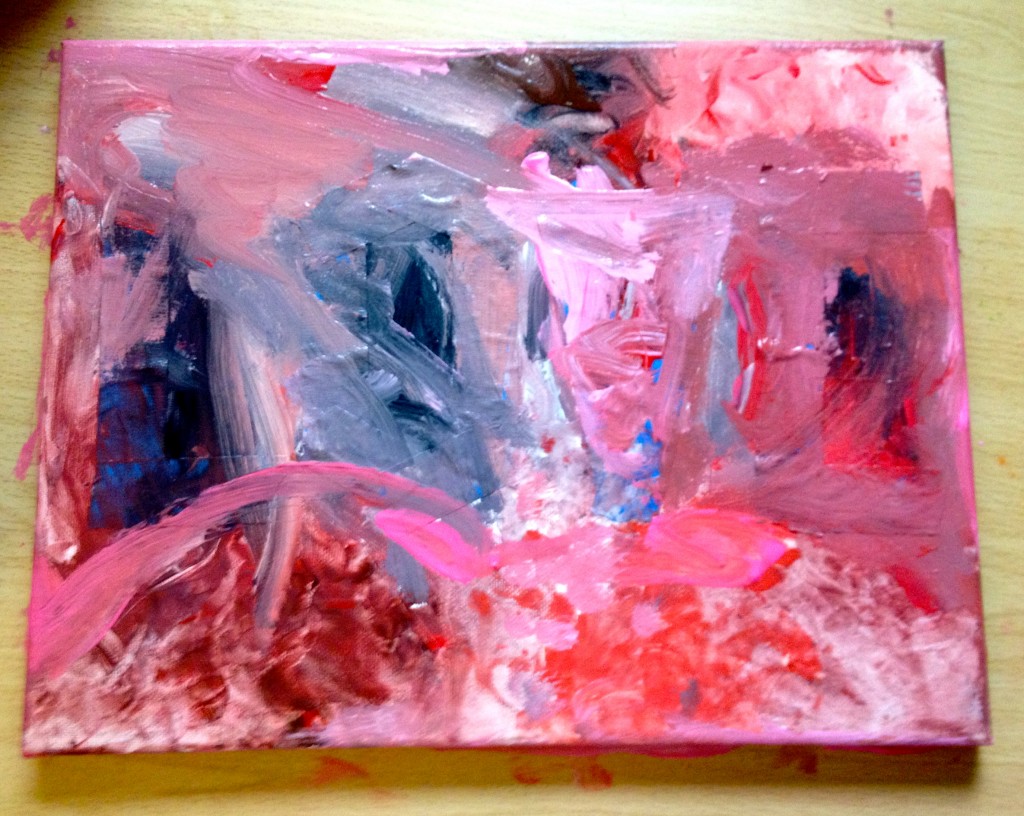 And when you peel the tape off (I did this while it was still wet) and add a little clear glitter, you get something pretty amazing! Looks like a painting you'd find in some trendy art gallery, and it was done by a 3-year old and 1-year old!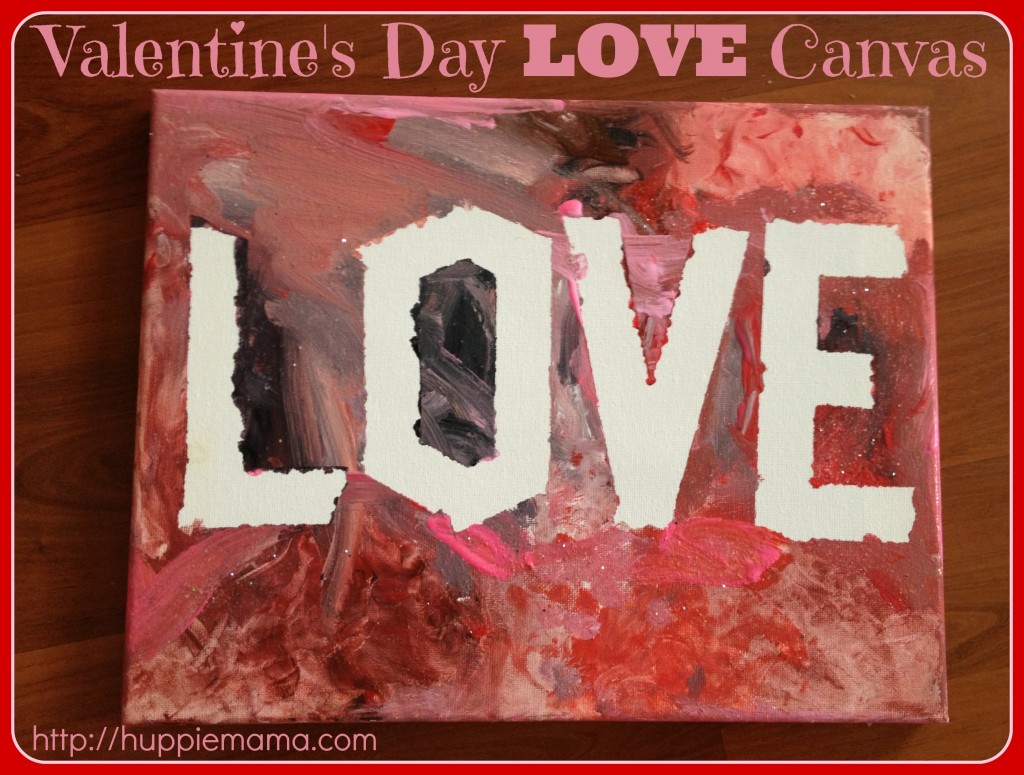 Now I have to find a great place to hang it so that everyone can see it!