I have been doing a damn good job recently of keeping my blog very *pristine* looking. Fully-staged, beautifully-edited photos, super-professional storytelling… But this post isn't that. This is just my real life, as is: Turning My Pity Party into the Best Birthday Ever.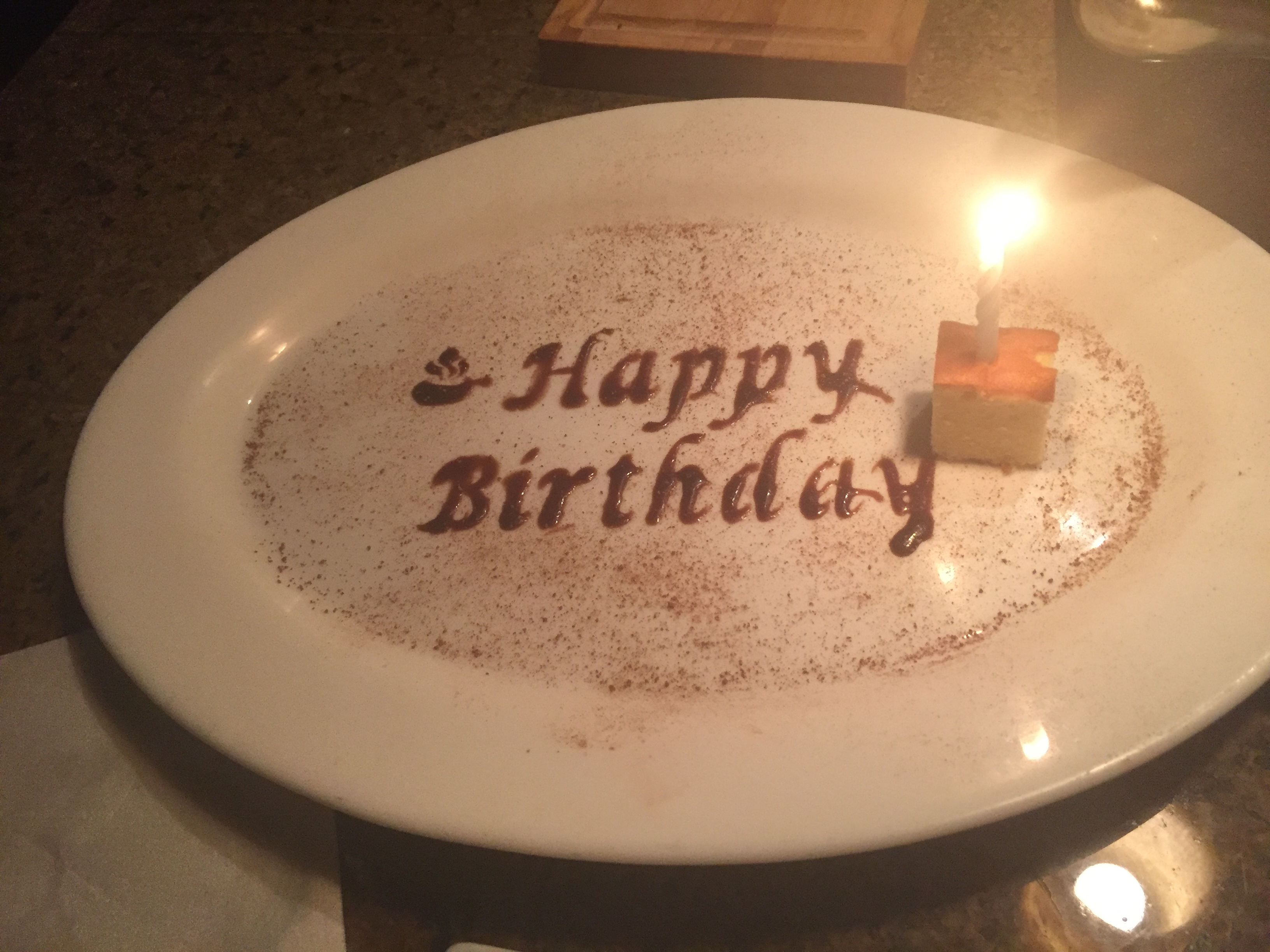 Yesterday was my 36th birthday. On Friday, I went with Bryce to the mall to pick out a date-night outfit. I searched endlessly and finally found a dress (that happened to be the same price as a dress I was returning because I bought it in May or June and never wore it). The plan was to go out Saturday night on the first date Richard and I have had since our anniversary in April. Six months without a date? It was time. Here are some dressing room pics of the dress I picked out for the evening.
Richard got home from work on Friday and announced that he is officially sick. I kept saying "I guess we have to cancel our plans for tomorrow night" and he kept telling me to stop saying that. Richard is the kinda guy who tries so hard to fight his colds in the beginning, and then is forced to give up because he gets hit hard. Saturday morning he woke up and looked like something from The Walking Dead, so as I had stated the night before, our date had to be cancelled. I was angry. Very angry. I had so looked forward to the night I had planned. I wanted to go to some of the trendier restaurants in Ft. Lauderdale, walk from one to the next grabbing a drink and/or light bite. I thought it would be a fun way to celebrate with Richard, sharing new experiences. My back-up plan was to zone out on the couch, playing Plants vs. Zombies and watching Fixer Uppers on HGTV. This was my Facebook status at 8:41 am: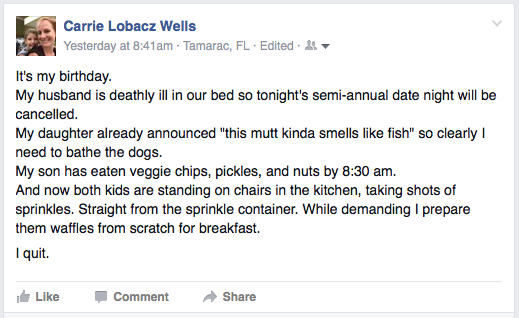 Of course, when you have children, you can't just lay around endlessly. After a breakfast of sprinkles and waffles, my kids were insanely hyper, fussing with each other, throwing toys everywhere, the usual. Richard was coughing and sneezing. I had to do something. So I told the kids to get dressed because we were going to spend a fun day together. I decided since my 'fun' plans were crushed, I would do all the things the kids enjoy doing and bask in their happiness. I wasn't sure if it would work or if I would be too overwhelmed by disappointment, but it was worth a try. First up? Pizza.
After pizza, we walked a few doors down to Monkey Joe's. Monkey Joe's is a bounce house place. Normally, I totally hate going, and I tend to get kinda anxious trying to monitor both children simultaneously as they run in opposite directions. I made the rule in advance that they had to stay together the whole time and we would do whatever they wanted to do, taking turns. I searched the internet and actually learned if you join their email list, you get a buy one, get one free admission emailed to you. Woohoo!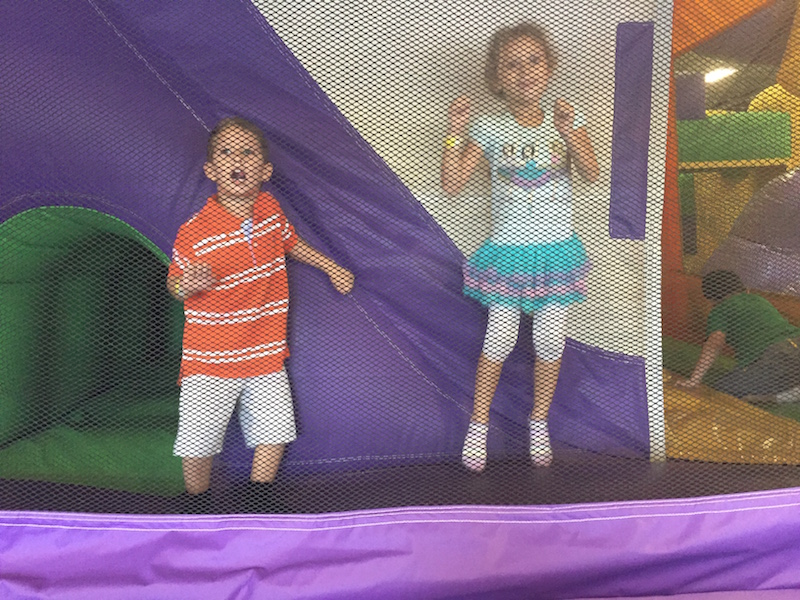 The kids had a great time there, and Lydia even convinced Bryce to go down the big slide, which he's usually afraid to go down. Next, we headed to the movies to see the Peanuts movie. It was so cute! I really enjoyed the animation and story. The theater we went to was recently renovated and now has the big, plush recliners, so by the end of the movie, all three of us were cuddled together, and it was awesome. Another internet search, and I found I could purchase the tickets online and get $4 off (from Fandango). Score!
After the movies? Chuck E.Cheese's. We had some leftover tokens from a recent trip there. It was super-packed, so 8 tokens lasted a while as we waited in line for each game. The kids had so much fun and redeemed their 30 tickets for a few small prizes they wanted.
And finally, since I missed my romantic dinner out, I decided to share a new dining experience with the kids. They had never tried fondue before, but with Lydia's love of all things food, I knew she'd enjoy it. Bryce especially watched with open eyes as our server mixed up a pot of cheesy goodness. And for dessert? S'mores chocolate fondue! Yum! The kids loved our delicious meal together. I enjoyed one beer with it – I needed a birthday drink, right?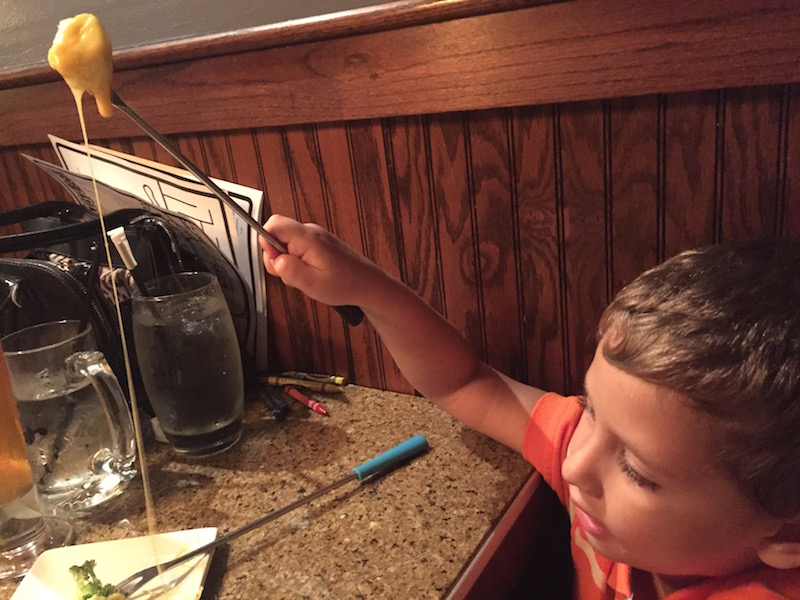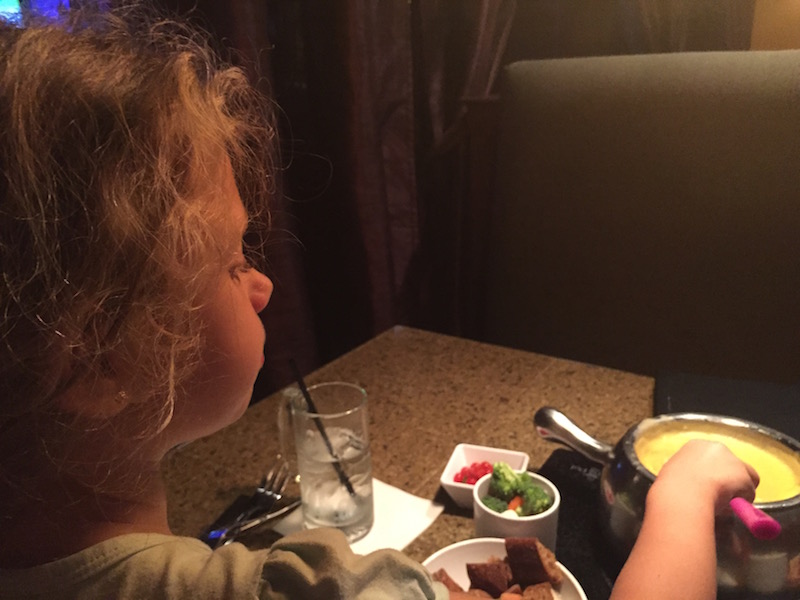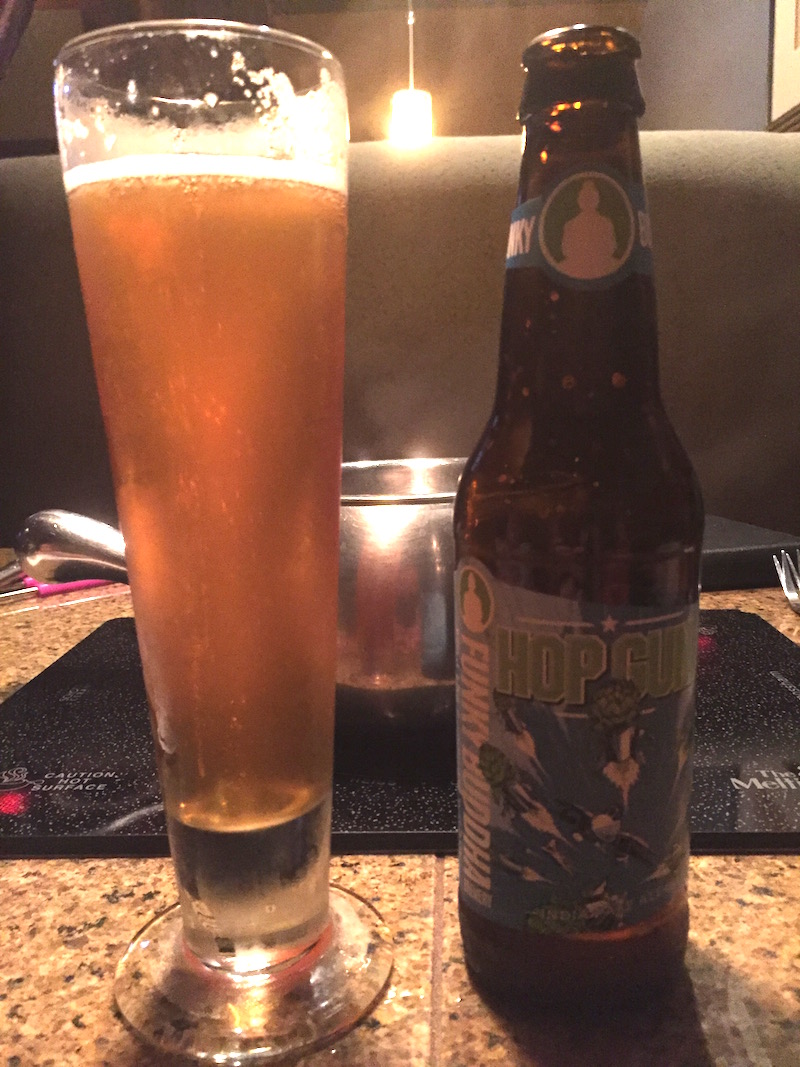 So that's how I transformed what seemed like it would be a miserable birthday into the best birthday I've ever had. The joy in my children's eyes as we shared this amazing day was just incredible. Every moment of it was pure awesomeness. I hope they remember this day forever. I know I will!
My Facebook status was much better at the end of the night: We don't fail. Our expectations fail. It's in the ability to adjust them that we can find the greatest pleasures in life ❤ Best birthday ever!