Carve a Dog Pumpkin to look like your puppy!
Halloween is in just four days. How did this happen?! My blog seriously needed just *one more* Halloween post. Who am I kidding? I would add 50 more if possible. I love Halloween! This time, an awesome new idea for your jack o' lantern – Make it look like your pet! We have three dogs, the mommy (Daisy), the daddy (Baxter), and baby (Junior). They are all chihuahua mixes, so I decided to make a chihuahua pumpkin… only that sounded complicated. Good thing Walmart and Purina were here to help! They have 27 PETrified Pumpkin Templates you can print online with all different dog breeds.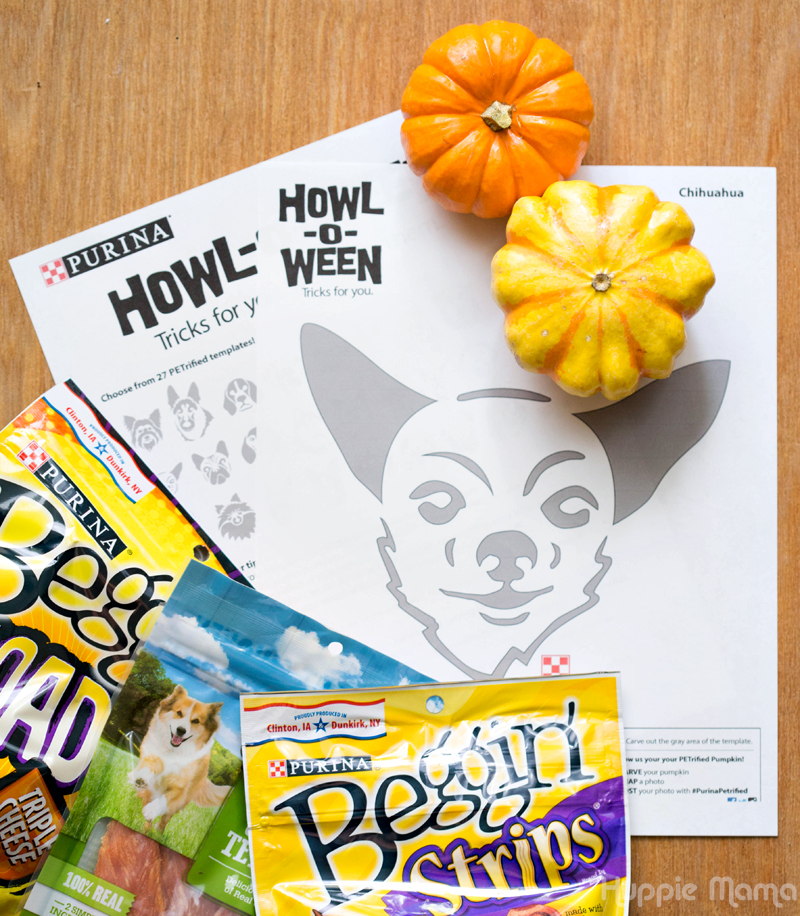 Obviously, I selected the chihuahua. Using an X-acto knife with the paper on a wooden clipboard, I carefully cut out all of the grey areas on the template. That represents the part of the pumpkin you will remove.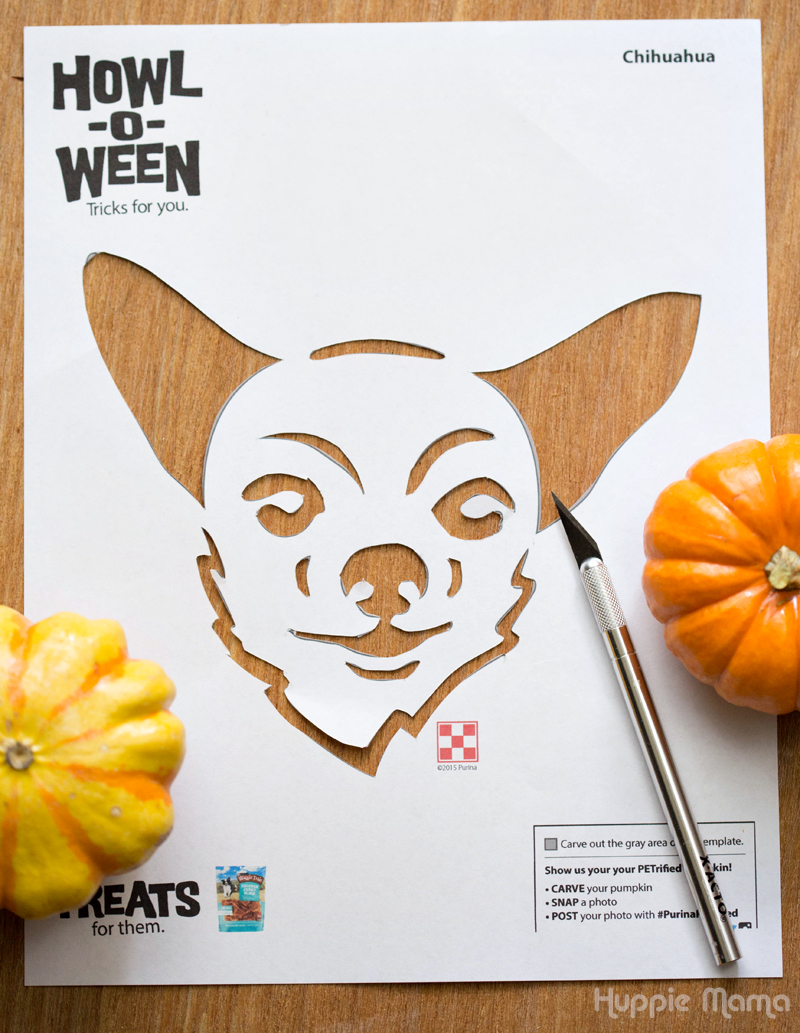 I used a black permanent marker to trace the chihuahua template on to my pumpkin. I selected a tall pumpkin with a flat side to make this a little easier. Once the chihuahua was traced on to my pumpkin, it was time to begin cutting. I cut around the top to remove the seeds and pulp inside. Then I used the X-acto knife and a sharp kitchen knife to carve the pumpkin. It took a while to get it just right, but I think it turned out awesome! I even thinking my little chihuahua-poodle mix Daisy approves! (Check out the tongue action.)
We let our kids enjoy lots of treats on Halloween, so why not let our dogs enjoy some treats, too? I headed to Walmart to pick up packages of Beggin' Strips Dog Treats With Bacon, Beggin' Loaded Dog Treats With Triple Cheese, Purina Waggin' Train Chicken Jerky Tenders, and Waggin' Train Dog Treats, Chicken Jerky. The only treats my dogs usually get are the bits that fall out of my kids' mouths or off their plates when we're eating dinner at the dining room table.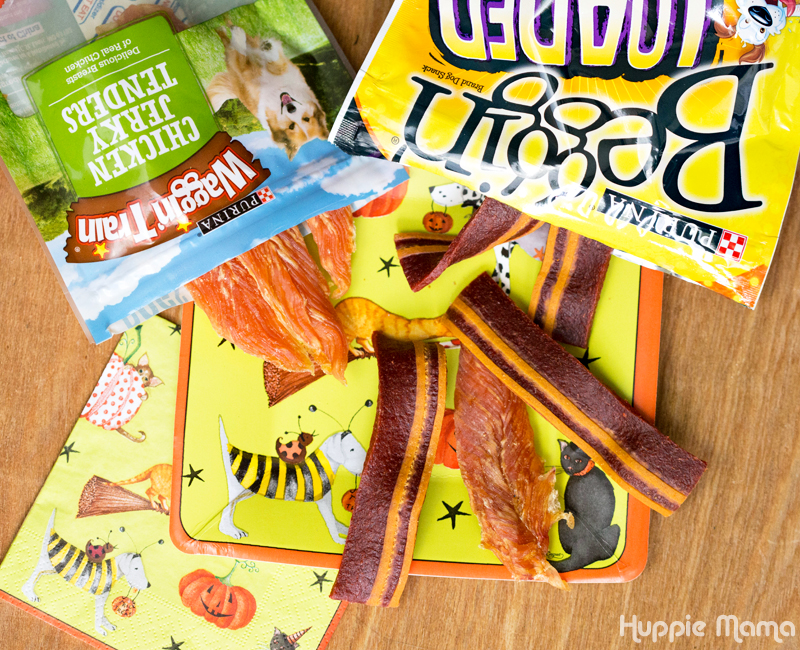 I think the dogs really enjoyed these treats. Junior loved the Beggin' Strips. The moment he grabbed it, he ran off to nibble away in his doggy bed.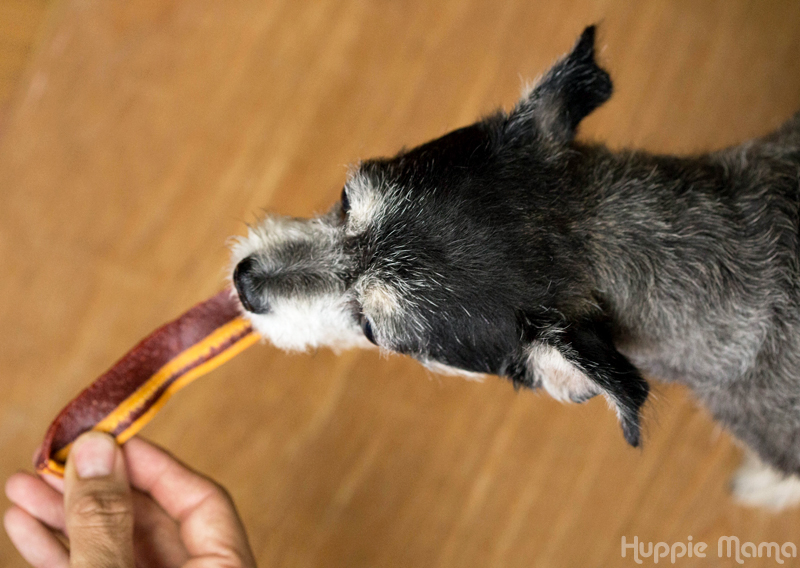 Baxter chowed down on his special Halloween treats, too. I think he tried one of each, but I'm not quite certain, because they were literally gone in seconds!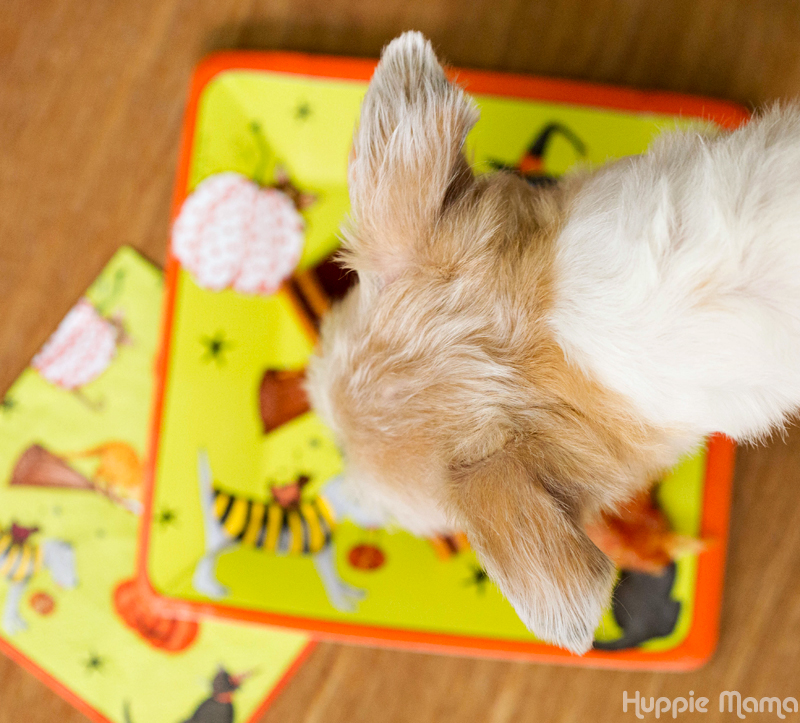 How do you incorporate your dogs into your holiday traditions? Check out these PETrified Templates to find a template to carve a pumpkin that looks just like your dog!