This shop has been compensated by Collective Bias, Inc. and its advertiser. All opinions are mine alone. #PairsWellWithHolidays #CollectiveBias
I'm not quite sure how we moved from "back-to-school" to "holiday preparation" so quickly, but the season is definitely upon us. We generally celebrate both Thanksgiving and Christmas at my house, but we also get invited to the occasional holiday party at a friend's house. The problem? I tend to stress out over what to bring. You want to bring that perfect dish that everyone raves about, but between decorating the house, preparing for my own holiday meals at home, and doing all the holiday shopping for friends and family, that leaves little time and energy for the perfect dish to bring to a party. I tend to over-complicate things, but this time, I'm taking it easy with the perfect one-bite appetizer.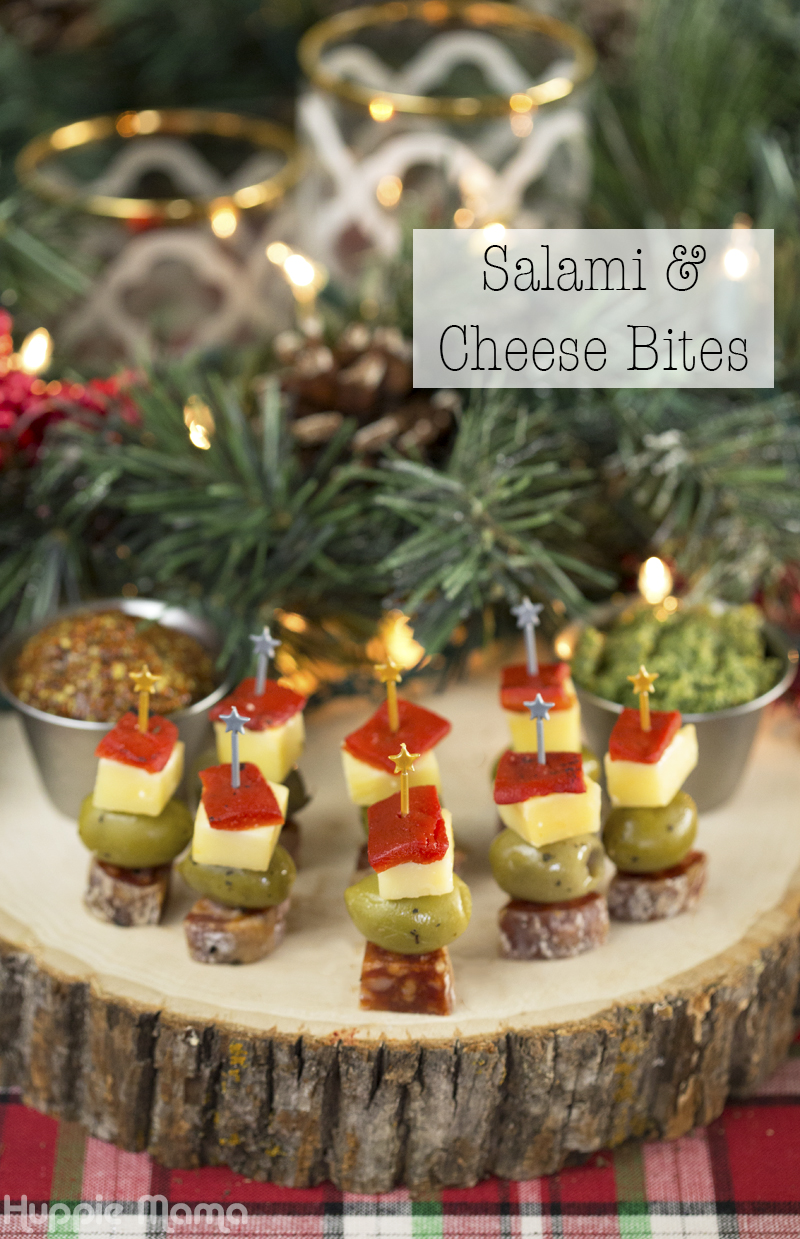 Each bite contains the perfect combination of ingredients: a sweet roasted red pepper, sharp aged gouda cheese, salty Sicilian olive, and spicy Creminelli Salami Piccante.
Ingredients:
1 package Creminelli Salami Piccante
8 ounces aged gouda cheese
1/4 pound green olives
1/4 pound toasted red peppers
dips (pesto or whole grain mustard are great options)
Directions:
So you're rushing around town trying to get all of your holiday-related errands done, but you have to bring a dish to a party. Head to Whole Foods and grab the ingredients pictured below. Creminelli Salami comes in a variety of flavors, so if you prefer a milder flavor, try the Barolo Salami or Whiskey Salami. This cheese is actually a Whole Foods exclusive called Gouda Robusto. It's one of my favorites because of it's sharp, nutty flavor. The olives are marinated in a variety of spices and can be found along with the roasted red peppers near the cheese section of the store.
To make these one-bite appetizers, cut the cheese and salami into equal-sized cubes. The pieces should be about the same size as the olive so you get the same amount of flavor from each item.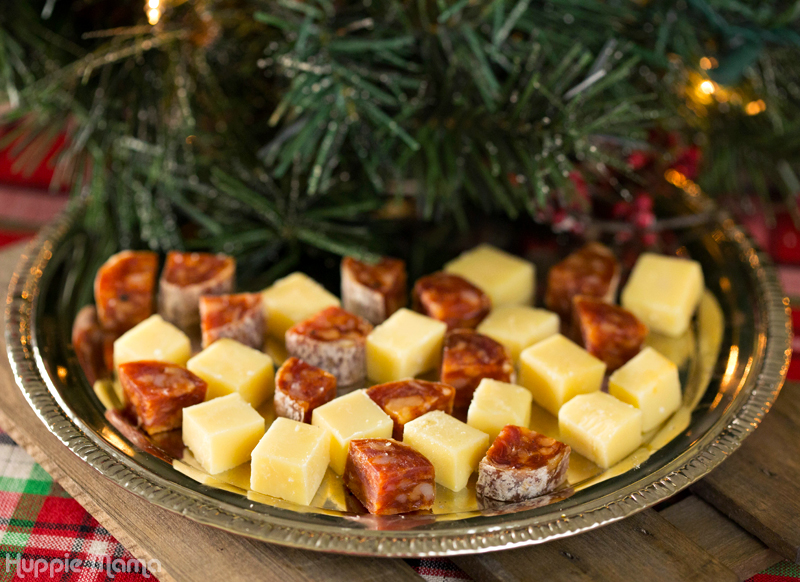 To make it fancy, find some festive toothpicks – like these silver and gold star-tipped toothpicks – and place a piece of roasted red pepper, gouda cheese, olive, and salami picante on each toothpick. Rather than using a traditional serving tray, try something fun, like this slice of tree trunk I used below.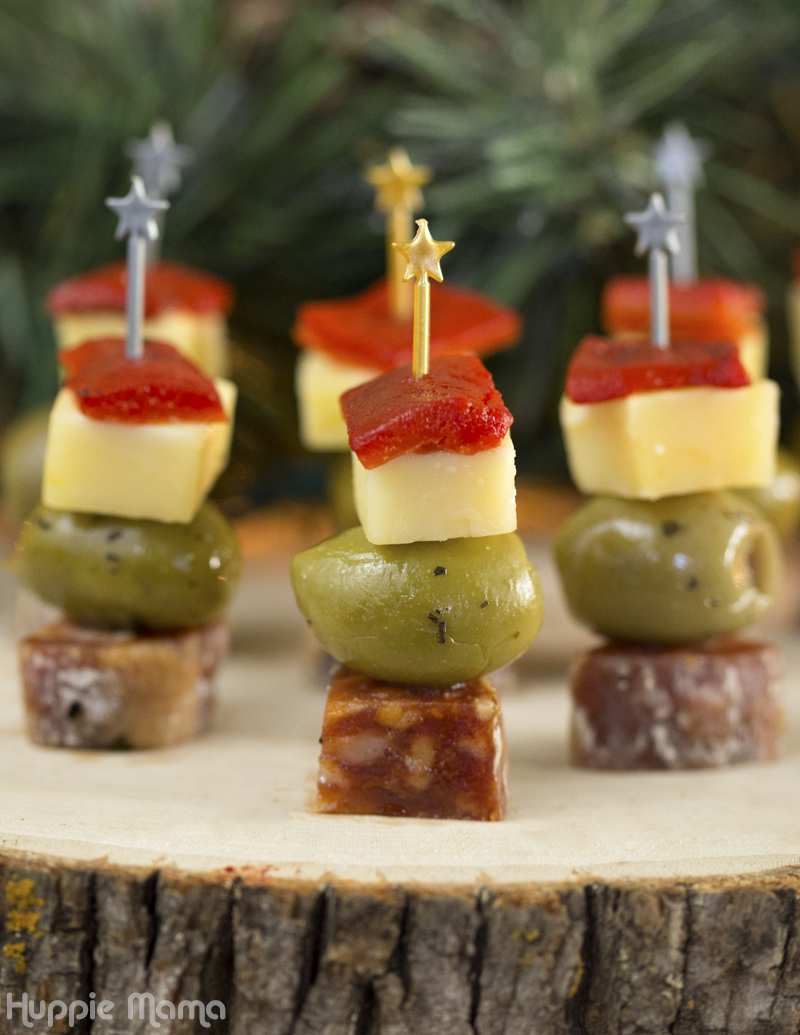 For additional flavor, serve with your favorite dips. I purchased whole grain mustard and locally-made pesto at Whole Foods. In less than 10 minutes, you have the perfect party dish…as long as you don't eat them all as you go (which I sorta did while preparing these). Whether it's a classy adults-only party or a family-friendly get-together, Creminelli can help you create the perfect dish!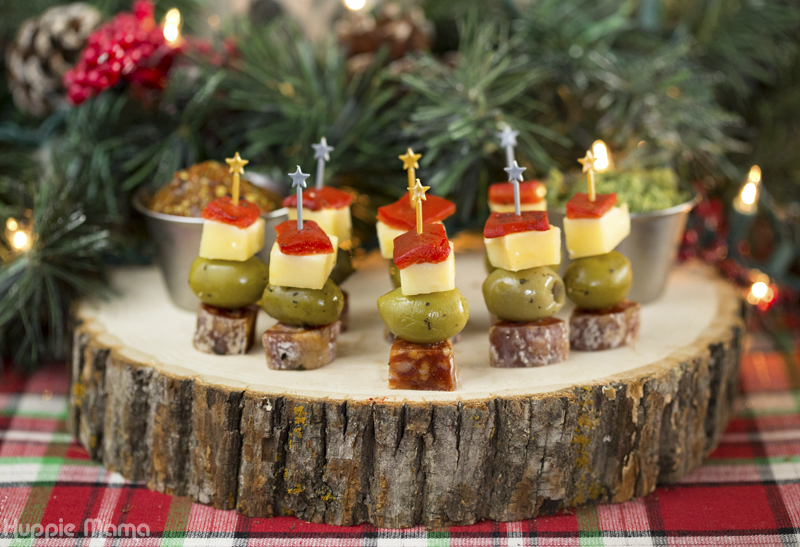 Looking for fuss-free holiday entertaining dishes? Visit your local Whole Foods for all of your favorite holiday ingredients. I visited two different Whole Foods and found several Creminelli varieties in two different locations, on a vertical shelf by the harder cheeses and in a cold case by the softer cheeses.
What's your favorite grab-and-go holiday dish?