This #PlanesToTheRescue shop has been compensated by #CollectiveBias, Inc. and its advertiser. All opinions are mine alone.
Long before I was born, my Great Aunt Lee worked in the Garment District in New York. As a young girl, I remember playing with bags of scrap fabrics she still had. Ribbons, lace, polyester, cotton, and more. I would take these little remnants and make clothes for my dolls. I learned how to hand-sew probably around the age of 6, but I always wanted to learn how to use a machine. About three years ago, I did! Some of my favorite (and most popular) blog posts have been sewing tutorials. I really love sewing clothing and toys for my children. Inspired by these three die-cast Disney Planes: Fire and Rescue toys, I am making a Toy Plane Carrier.
Disney Planes: Fire and Rescue is actually the first movie we saw together as a family of four in the theater, so it will always be a special memory for us. Bryce loves to carry 2, 3, 4, up to 5 little figures and vehicles at a time. Now, he can place his favorite small toys in the pouch of this carrier, take them wherever he wants, and roll it out to play. The road can be used as a runway for planes or a race track for cars.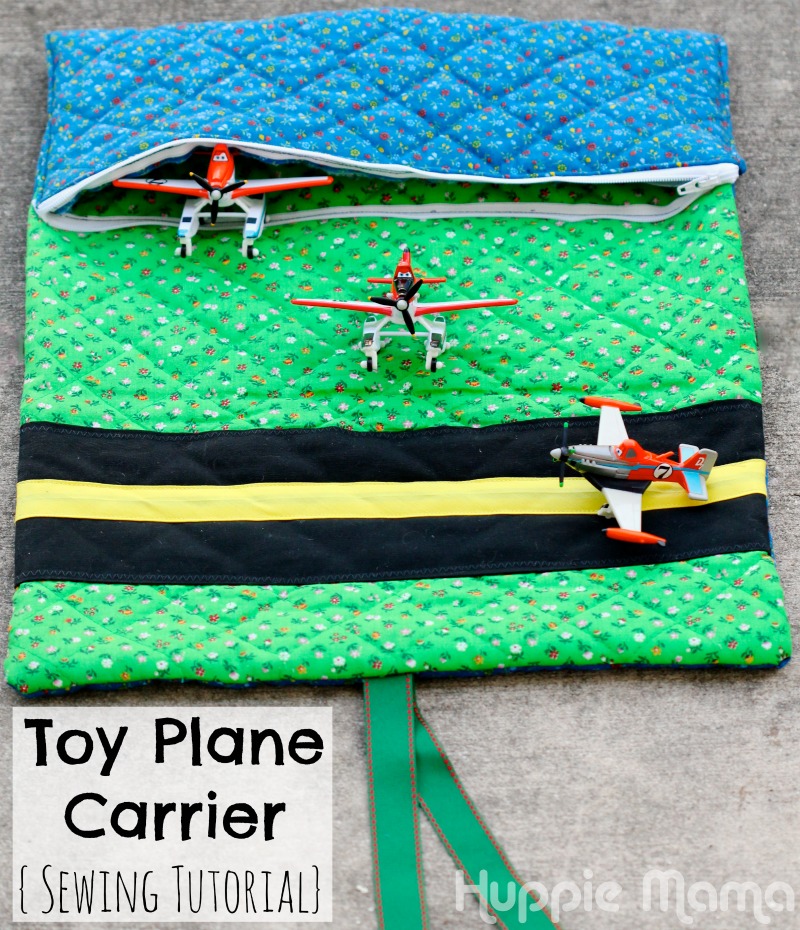 Materials: 
Two pieces of sturdy fabric, each measuring 15″ x 24″  (e.g. quilted fabric, upholstery fabric, vinyl, etc.)
One piece of black fabric, measuring 4″ x 15″
Yellow ribbon or bias tape, measuring 15″
Zipper, measuring 15″
Coordinating colors of thread
1″ wide ribbon in your choice of colors, measuring 36″
Equipment:
Directions:
Gather all your supplies, and cut the materials to the specified lengths above.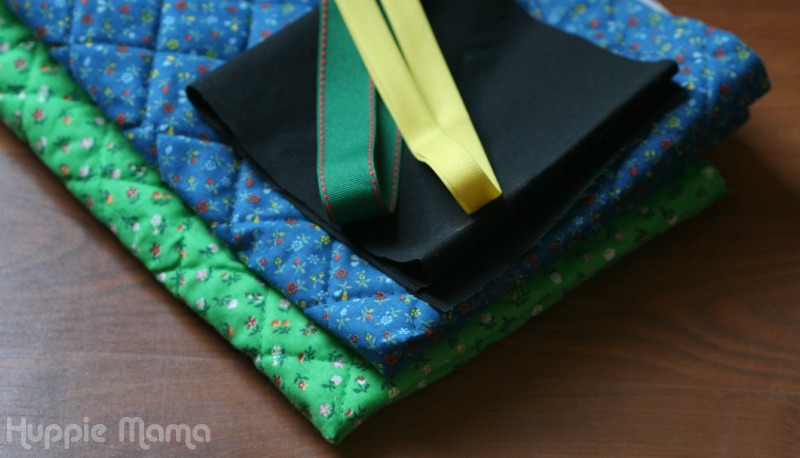 Take your black fabric, fold in both long sides about a half-inch, and iron. This will prevent raw edges from showing. Sew in place about 3″ from the top of the fabric you want to be on the inside of your toy plane carrier. I used a zigzag stitch because I like the appearance. This will be the runway.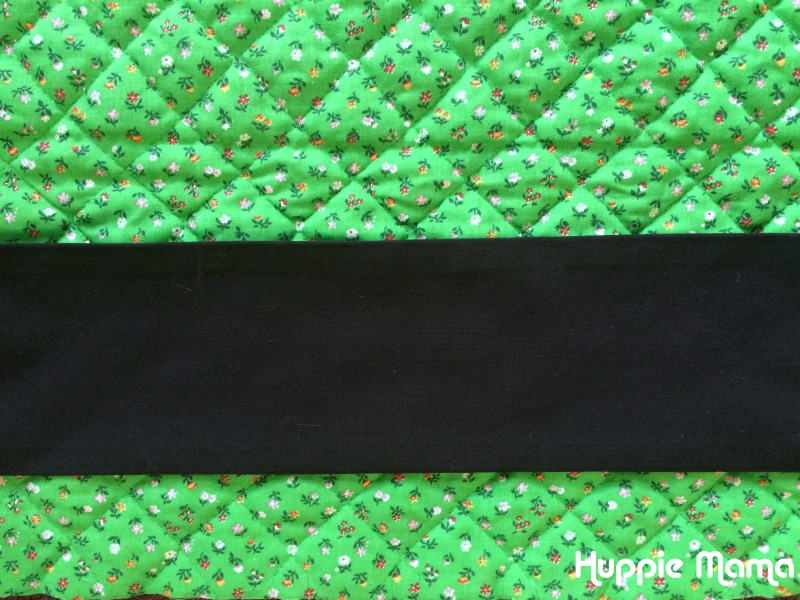 Sew the yellow ribbon or bias tape down the center of the runway. My bias tape was thick, so I sewed down both sides of it to hold it in place well.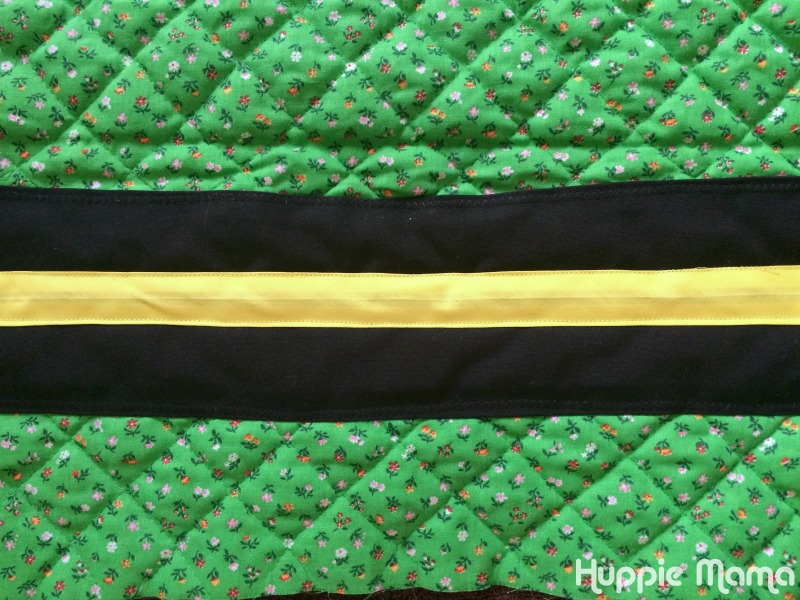 Pin the front fabric and back fabric with right sides together. Leave the end that will be used to create the pouch open. On the top end (opposite the pouch), place the ribbon, folded in half, between the two fabrics. This ribbon will be used to tie your carrier closed.
When you have finished sewing the three sides, flip it right side out. Iron all around the edges to create crisp lines.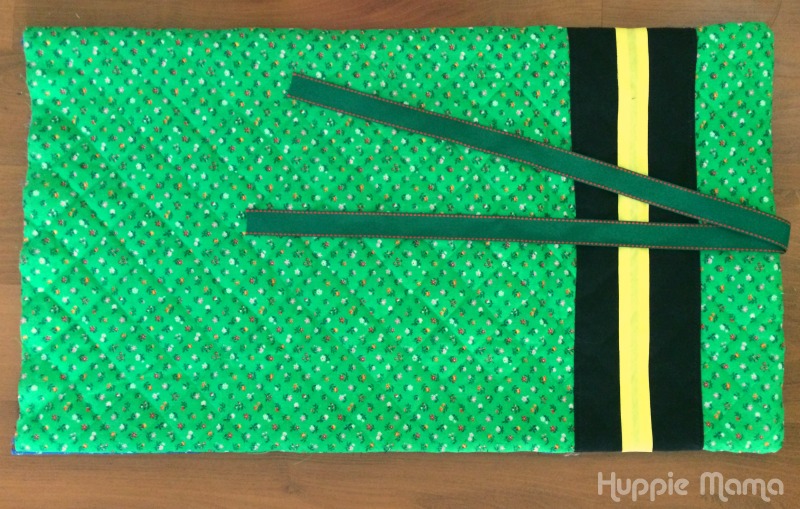 Holding the carrier with the ribbons at the top, pin the zipper in place about one foot from the bottom. Sew in place. Notice the direction it is facing in the image below.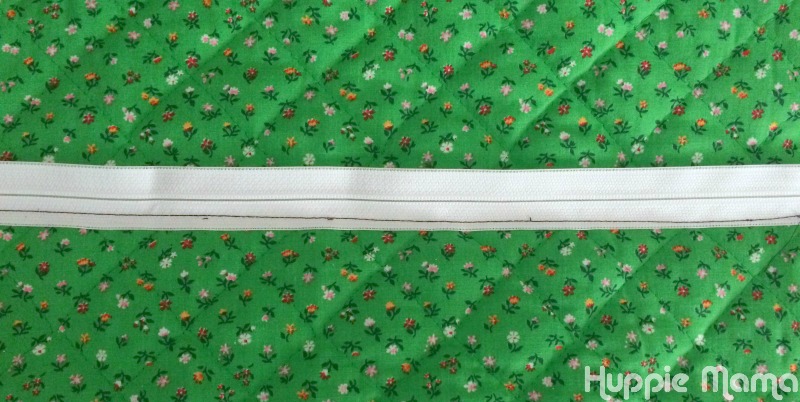 The next part is a little tricky. Fold the bottom fabric up to meet the zipper. Fold down the fabric and pin to the outer edge of the zipper. Sew in place. Add a top stitch just below the zipper opening to hold it in place properly.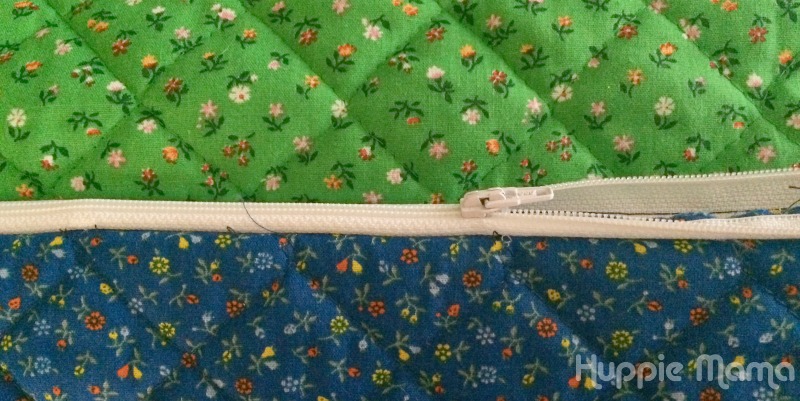 Sew the two sides of the pouch, and you're finished!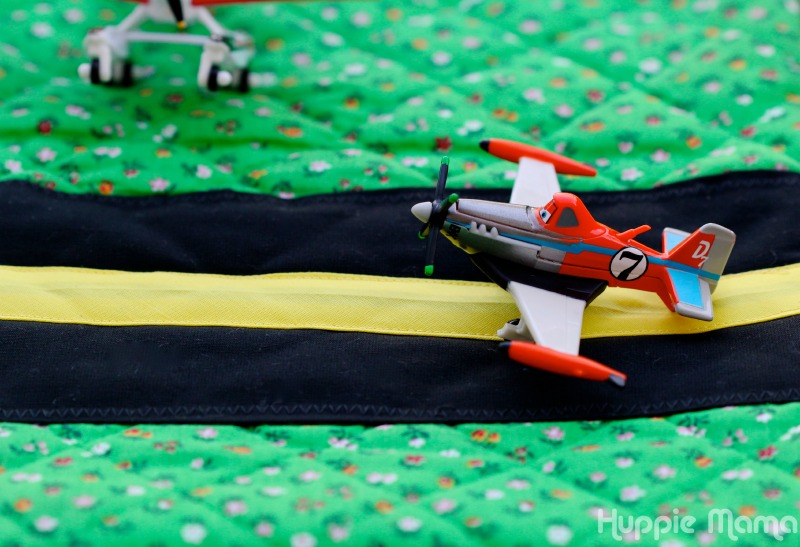 If you place the planes inside, roll it up, and tie it, it makes its own gift-wrapping! How cool is that??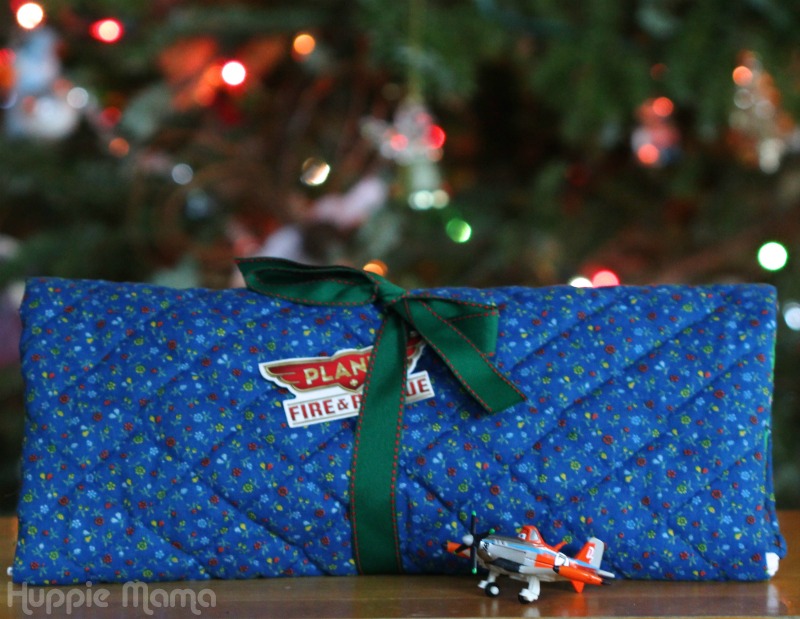 Just in time for the holidays, Walmart has the following Disney Planes: Fire and Rescue toys on Rollback:
Disney Planes Flight to the Finish Speedway Rollback to $24.97
Disney Planes Fire & Rescue Die-Cast Vehicles, 3-Pack Rollback to $14.97
Disney Planes Fire & Rescue Deluxe Talking Vehicle Assortment Rollback to $19.97
Planes Character Assortment die-cast set and the Disney Planes: Fire and Rescue Character Assortment die-cast set are both on Rollback at $4.97.