Math instruction has become a very hot topic the past few school years. With both the acceptance and rejection of Common Core in states across the nation, publishing companies have been forced to create more innovative ways to teach even the most basic math skills using multiple methods to address a broader range of learning styles. By teaching math from varying perspectives to young children in a manner that is engaging, they will be better prepared when they enter school. Technology and your children's favorite characters will help them acquire pre-math skills while having fun. Mickey's Magical Math World features Mickey, Minnie, Donald, Daisy, and Goofy in outer space, ready to teach math to your little ones.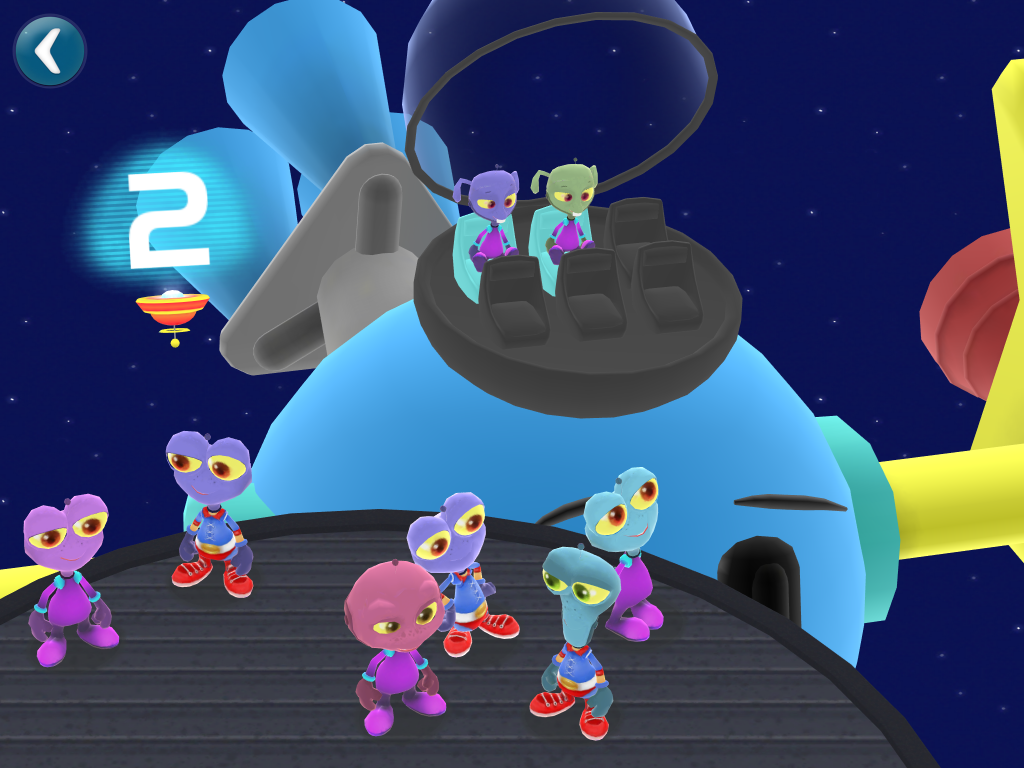 One-to-one correspondence – Before young children are able to perform simple mathematical operations, they must first understand that the visual representation of a number, the way it is written, represents a set or quantity. For example, if I see the number 5 written on a piece of paper, I can envision 5 cookies, 5 apples, or 5 cars. This is known as one-to-one correspondence. In Mickey's Magical Math World, children place aliens in a spaceship. One alien goes in each seat, and a counter appears to the left that shows the number of seated aliens.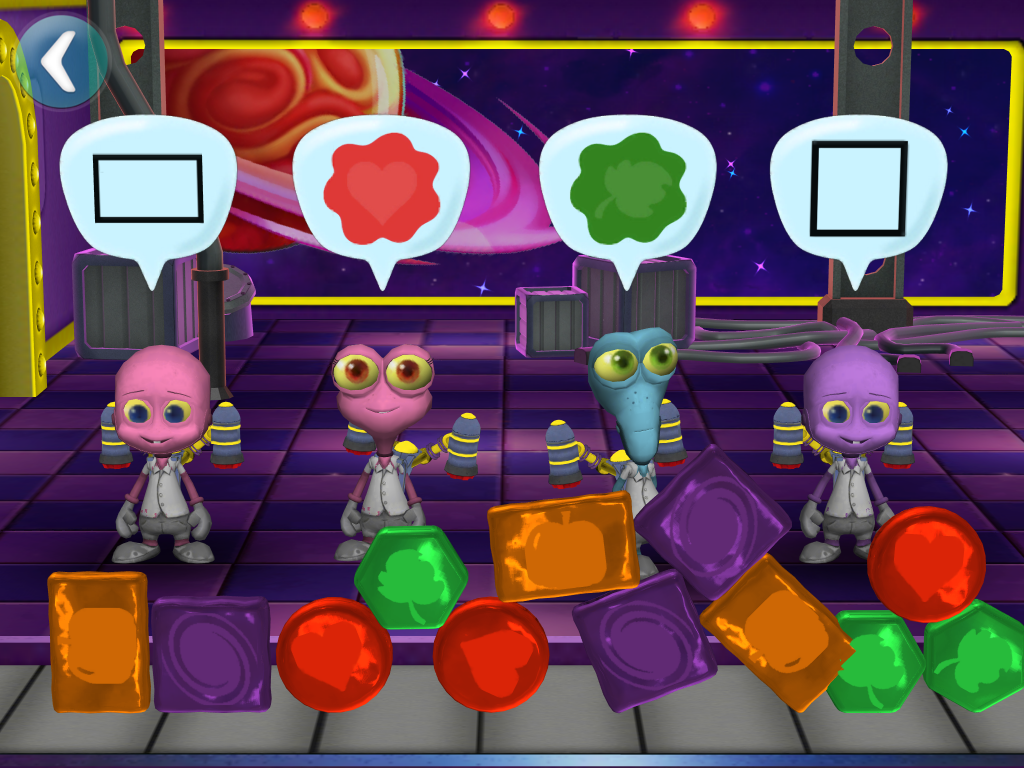 Visual discrimination – Young children learn to use their visual skills to sort items by different features, like size, shape, and color. What I really like about this sorting activity in the Mickey's Magical Math World app is that children are simultaneously sorting by not just one feature, but two features.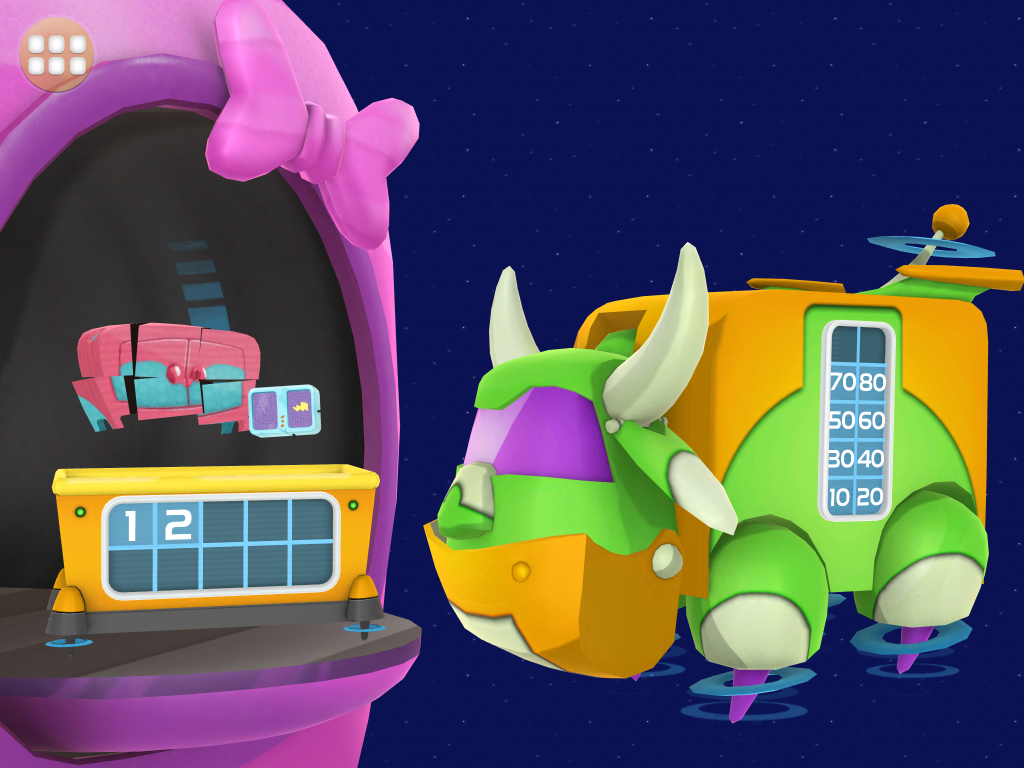 Understanding Base 10 – Base 10 is used to perform all basic operations, including the use of the metric system. (The only exception is when dealing with ounces/pounds, inches/feet, and related concepts.) In the image above, each time the 10 spots in the grid to the left are filled, another group of 10 is added to the grid on the right. This teaches children place value by helping them to understand that 10 ones is the same as 1 ten.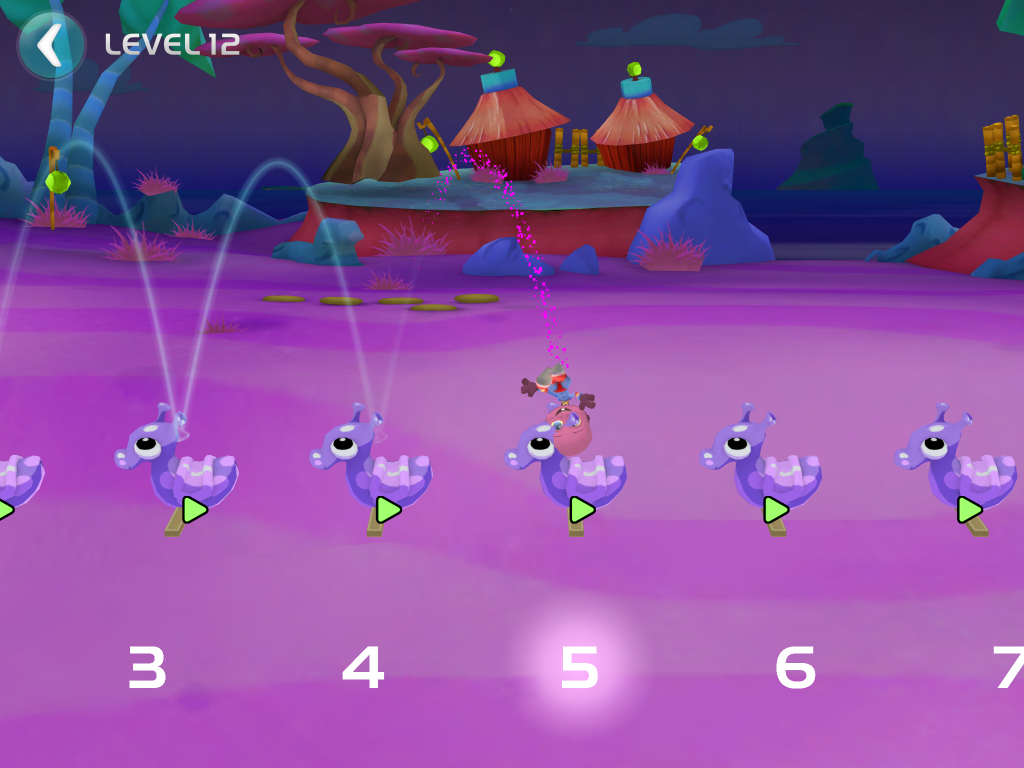 Performing basic operations using a number line – A number line is just one tool that can be used to teach children basic operations, like addition and subtraction. In this activity, the alien bounces over the number line a specific number of times, demonstrating how to move along the line as you would when adding.
Mickey's Magical Math World has quickly become my 3-year old son's favorite app. He asks to play it daily, and really seems to understand several of the math games. If your looking an app just for you, check out Disney Imagicademy: Parents. This app has a format similar to Pinterest or a gawker website, with Disney-related crafts, recipes, play ideas, articles, and more. It's a great way for moms (and dads) to feel inspired!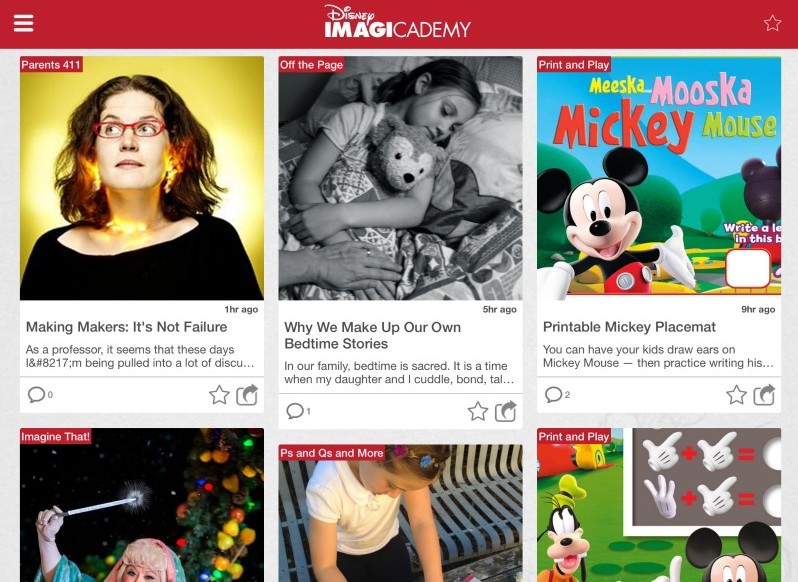 Both of these apps are available for free through Apple's App Store. The Mickey's Magical Math World app is ONLY compatible with iPad (2nd generation or higher). Disney Imagicademy: Parents is compatible with both the iPhone and iPad.
I was selected for this opportunity as a member of Clever Girls Collective and the content and opinions expressed here are all my own.