This Tomato Watermelon Salad is the perfect mix of tart, sweet, salty, and bitter! It makes the perfect summer dish.
I've already written about some of our amazing stops on this summer's ultimate family road trip, but I haven't shared enough about the delicious food we enjoyed along the way. At a rustic-style Italian restaurant in Chelsea Market in New York City, I ordered the perfect summer dish: Tomato Watermelon Salad. You're probably thinking "tomato and watermelon"? But seriously…it works. Really well. The tartness of the tomatoes and sweetness of the watermelon complement each other perfectly. And with the addition of goat cheese for a little saltiness? Salad happiness.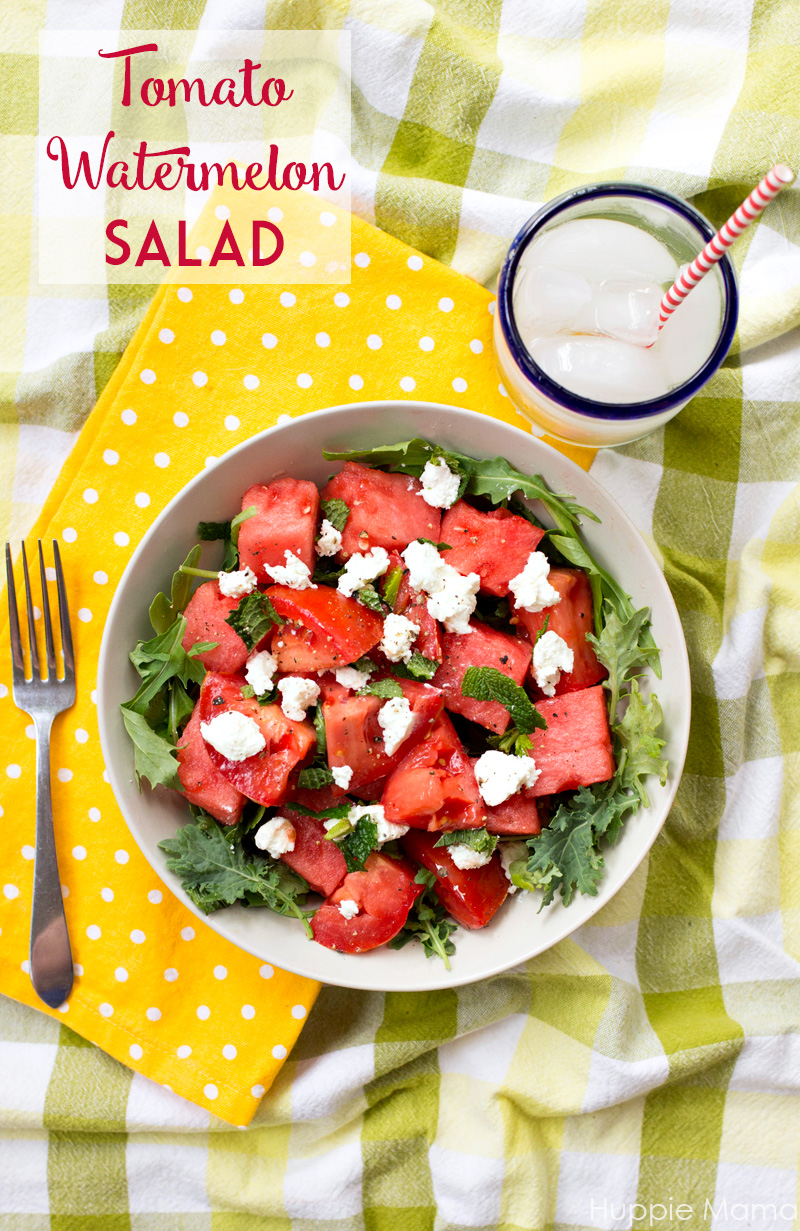 Tomato Watermelon Salad Ingredients:
2 cups mixed greens
1 large heirloom tomato
1 cup cubed watermelon
2 T crumbled goat cheese
1 t red wine vinegar
1 t olive oil
spring of mint
salt & pepper (to taste)
Tomato Watermelon Salad Directions:
Begin by gathering the ingredients to prepare this Tomato Watermelon Salad. For the mixed greens, I like baby kale and arugula. It has a nice peppery bite and is packed with nutrients.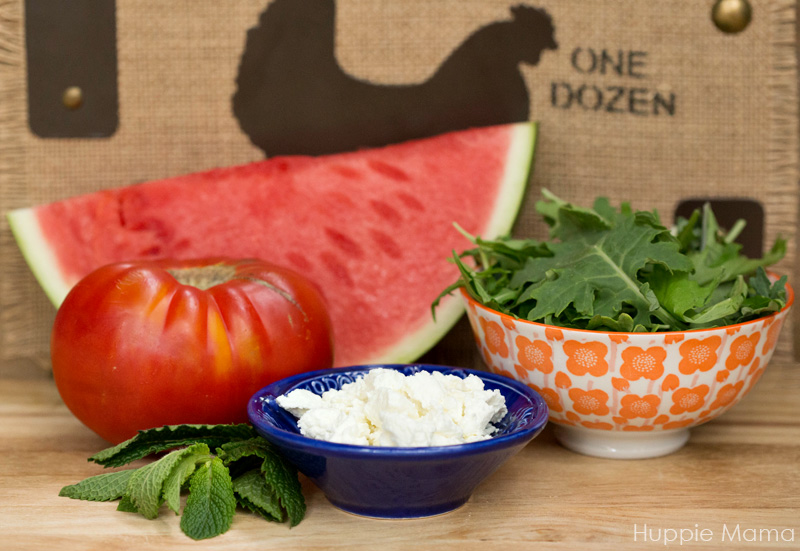 Cube the heirloom tomato and watermelon. As I've written in previous recipe posts, make sure when you cut your ingredients, the pieces are consistent. You can see below that my tomato and watermelon chunks are all about the same size.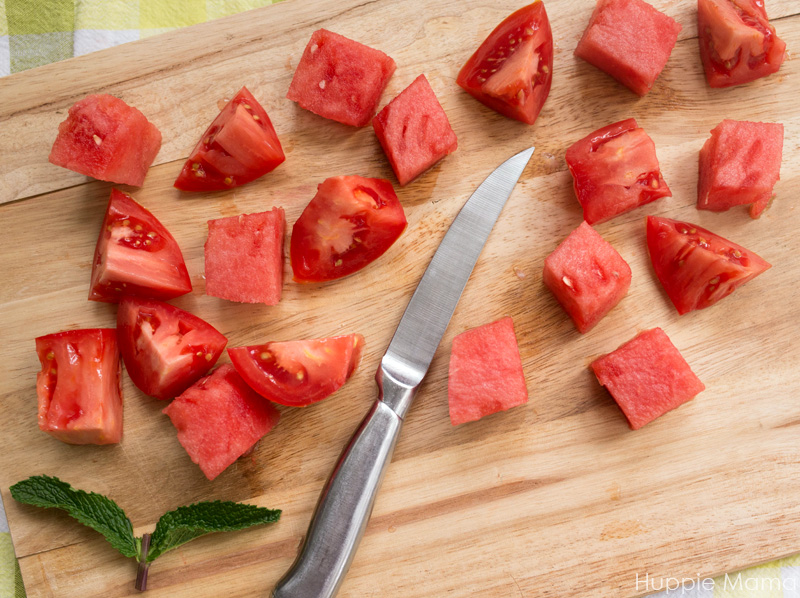 In a small bowl, combine the red wine vinegar, olive oil, salt, and pepper to make a little vinaigrette. Toss the pieces of tomato in the dressing so that the flavors can be absorbed. Remember, this is basically your seasoning for the entire salad, so you can add salt and pepper somewhat aggressively.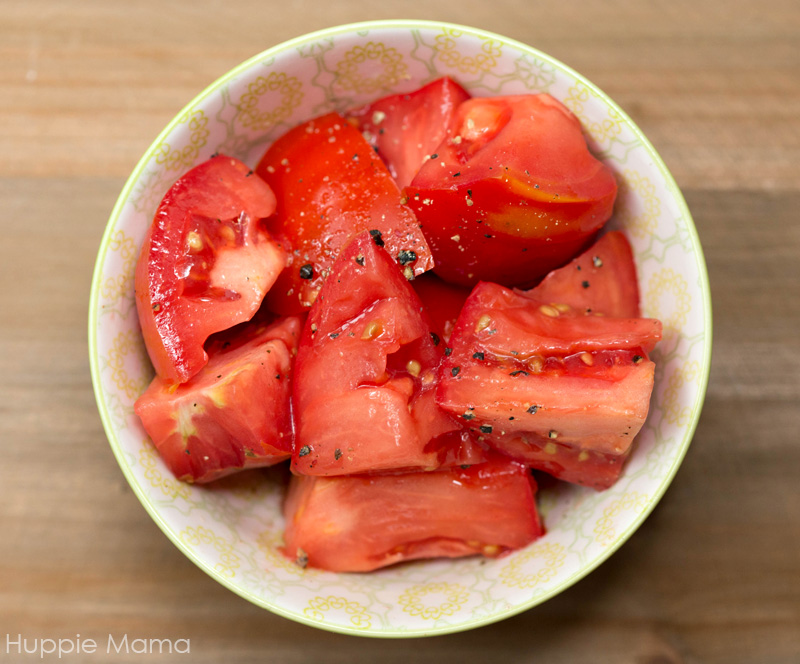 Now you're ready to assemble your salad! Start with a bed of your mixed greens. Next, add the watermelon and tomato. Drizzle the marinade from the tomatoes over the entire salad. Sprinkle with goat cheese and a chiffonade of fresh mint.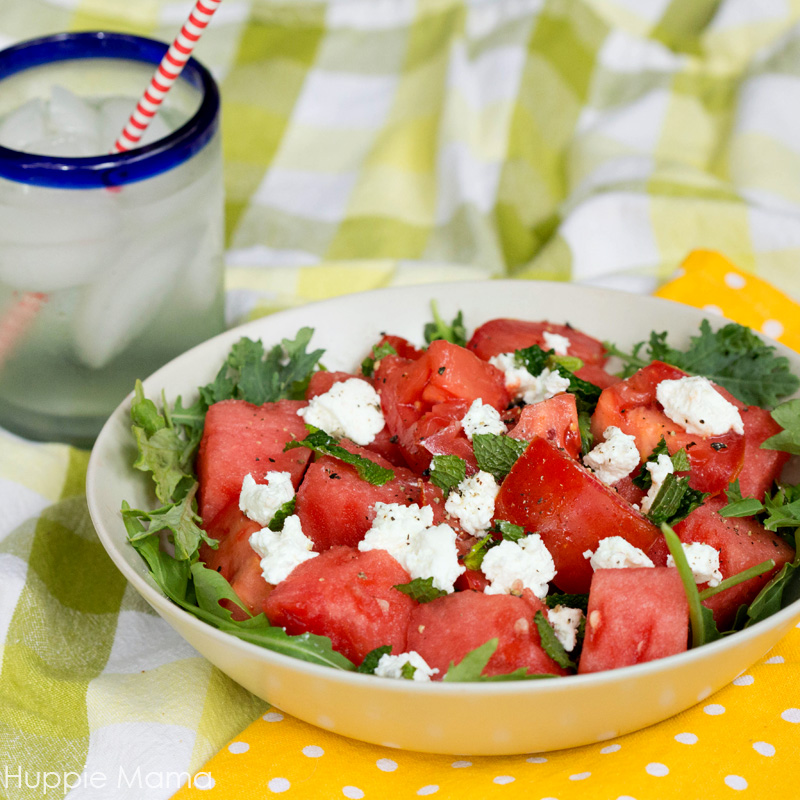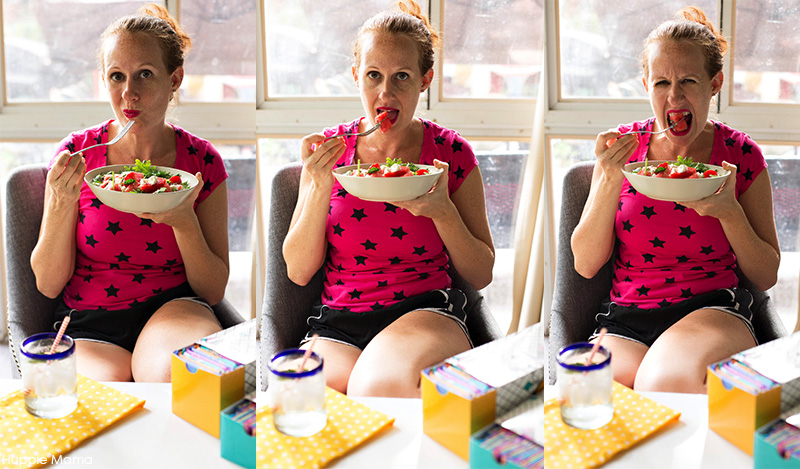 Oh, and since I shared this delicious salad with all of you, I figured I'd also share my inspiration. Here's a picture of the side of the building that houses the Chelsea Market, and then… the delicious salad I enjoyed there! Oh yumminess!