I received tickets to experience Charleston attractions in exchange for an honest review.
Last month, we went on the ultimate family road trip from our home in Ft. Lauderdale, Florida to Boothbay Harbor, Maine. 15 nights, 14 states, and 4,000 miles, we shared so many incredible experiences. One of the places everyone raved about when I was planning this trip was Charleston, South Carolina — and it did not disappoint. In fact, Richard said it was his favorite city!
SOUTH CAROLINA AQUARIUM
Before visiting a new place, you never really know if it's going to be a full-day trip or just an hour or two. I planned for about 2-3 hours at the South Carolina Aquarium, but between the different interactive exhibits, animal feedings, and 4-D movie, you can easily spend 4 hours. The first area we visited was the Touch Tank. The kids were most excited about touching these tiny sharks.
The kids really enjoyed feeding the stingrays as part of the Saltmarsh Aviary exhibit. For just $3, your child will get a small cup of raw shrimp. Just place the shrimp on the end of a stick, lower it along the edge of the wall, and your child can feed the stingrays. This exhibit also featured a variety of rescued birds.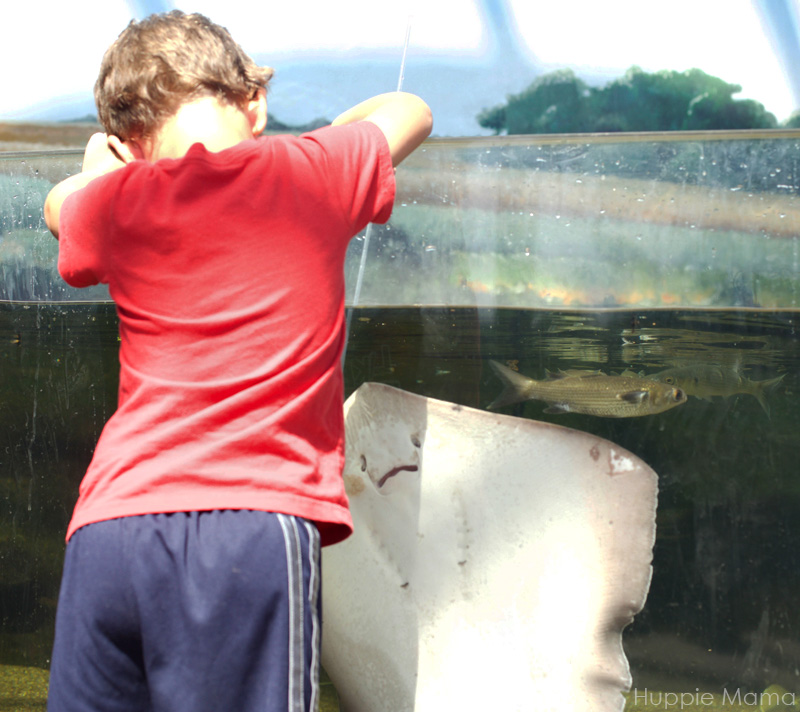 Throughout the aquarium and during different times of the day, children can interact with different types of animals. They even got to pet an alligator being held by a trained handler.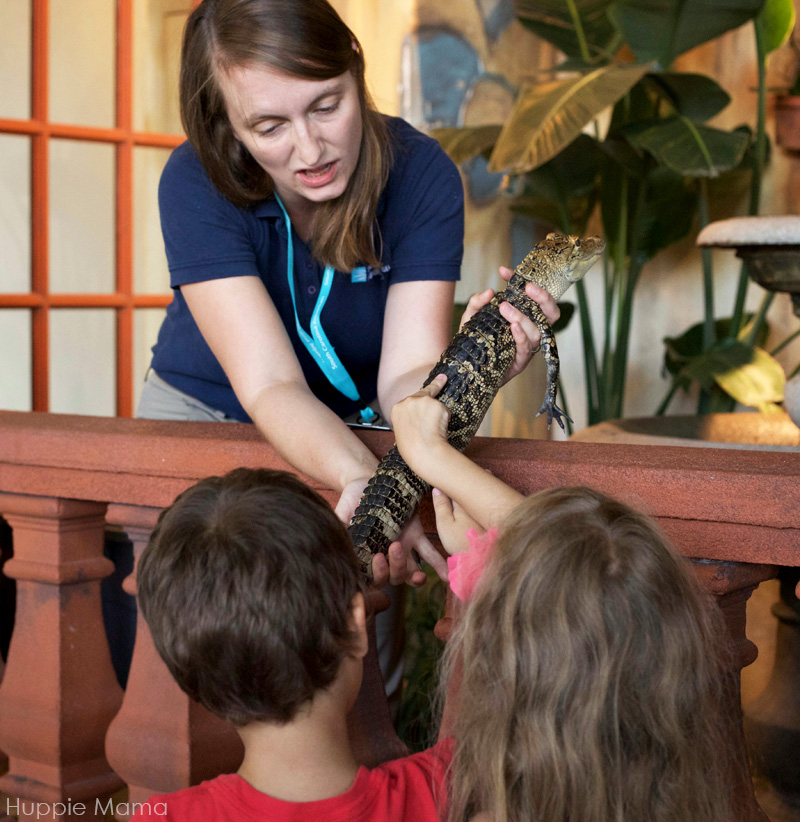 With over 5,000 animals at the South Carolina Aquarium, including animals that live in the sea, on land, and in the sky, there's so much to see, like this eagle below. Something really cool… only a few animal parks, zoos, and aquariums across the United States are home to the rare white alligator. We have seen several throughout our travels over the years and found another lived here. They all came from the same family in Louisiana.
The children's favorite part of their trip to the South Carolina Aquarium was seeing the 4D movie. The movie was about prehistoric sea creatures, and for extra excitement, water sprays, bubbles blow, and even your chair moves. Before you head out, make sure you get this "Shark Bait" photo opp.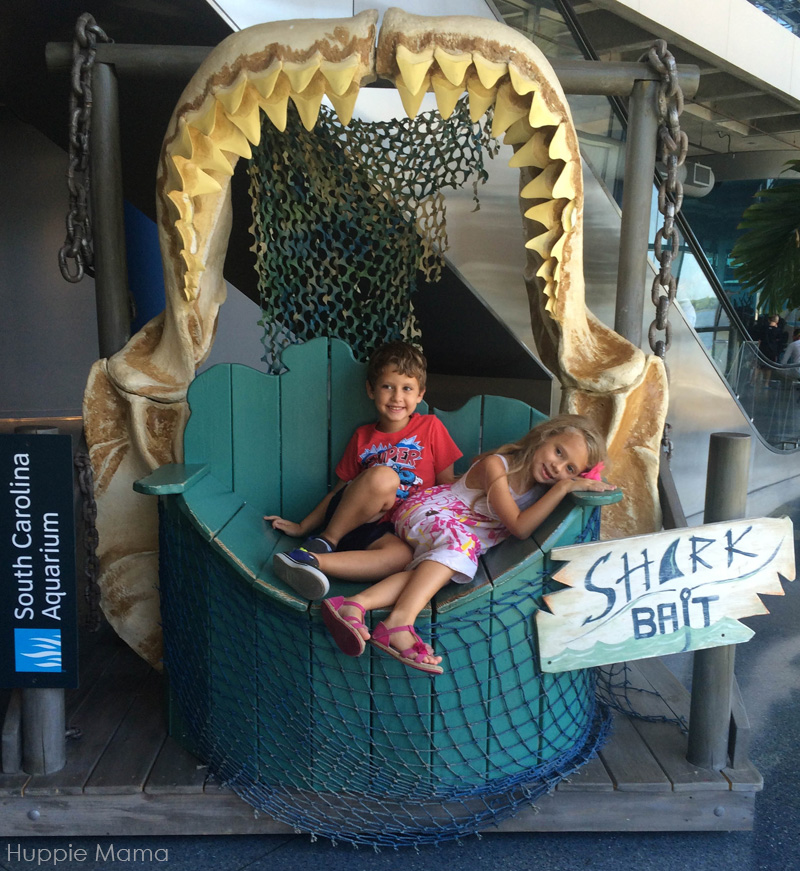 MAGNOLIA PLANTATION + GARDENS
Magnolia Plantation and Gardens is about a half hour inland from downtown Charleston.  There are several different experiences available at Magnolia Plantation and Gardens, and if you have the time, I suggest enjoying them all. We began by visiting the petting zoo. The kids really loved seeing and petting all of the different animals, which included peacocks, deer, chickens, geese, reptiles, and more.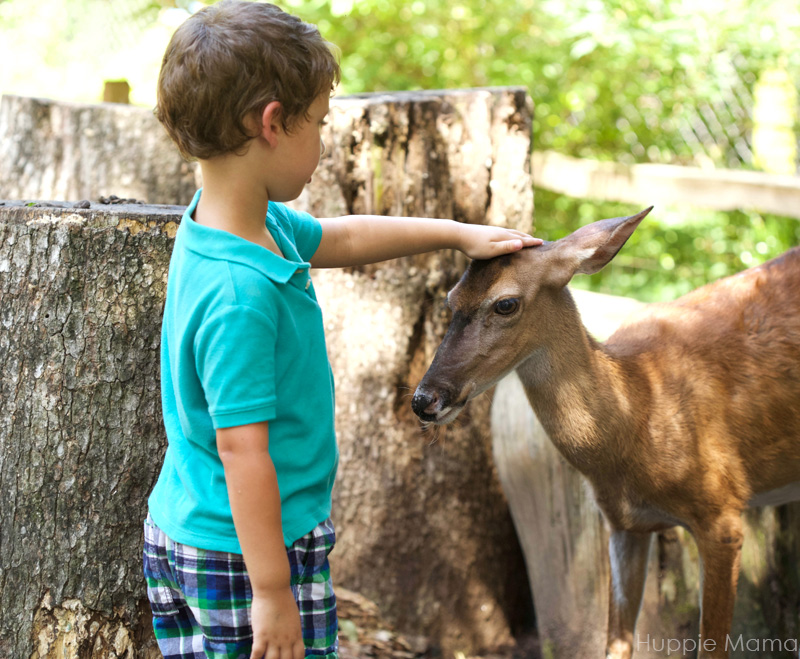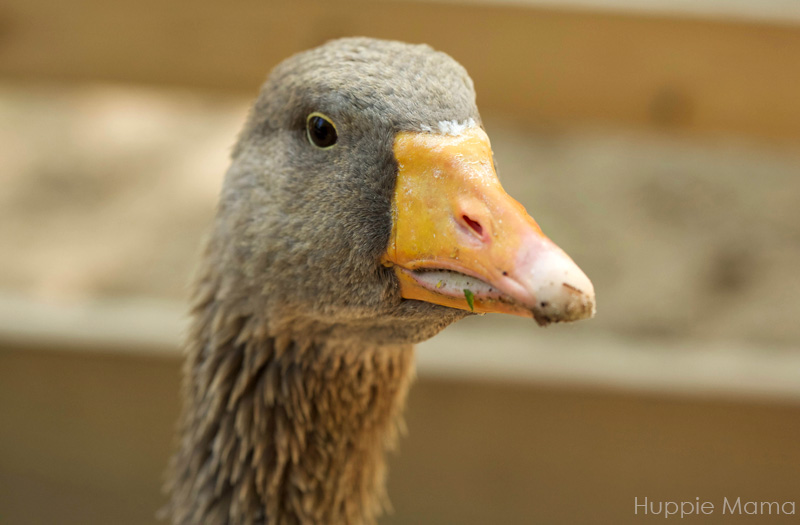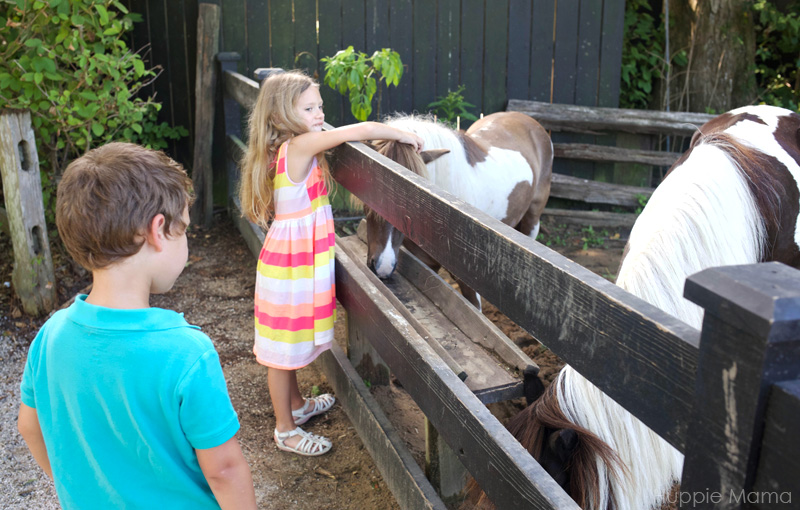 Next, we went on the guided Slavery to Freedom tour. This tour was absolutely incredible. As much as you may think you know about American History from high school, this tour allows you to gain a much deeper understanding of what really happened in our nation's past. I learned so much about the engineering skills and produce varieties the slaves brought from Africa. The slaves made this large golden rice plantation, owned by the Drayton family, one of the must successful plantations of its time. After the slaves were freed, the plantation failed.  The one thing I found fascinating was that slave owners would actually encourage the slaves to have a lot of children. Why? It would make them less likely to try to escape because they would be unable to bring their entire family. And even after slaves were granted their freedom, many of them stayed exactly where they were because they had nowhere else to go. That thought – that they were legally free but not socially or economically free – certainly gave me a lot to really contemplate.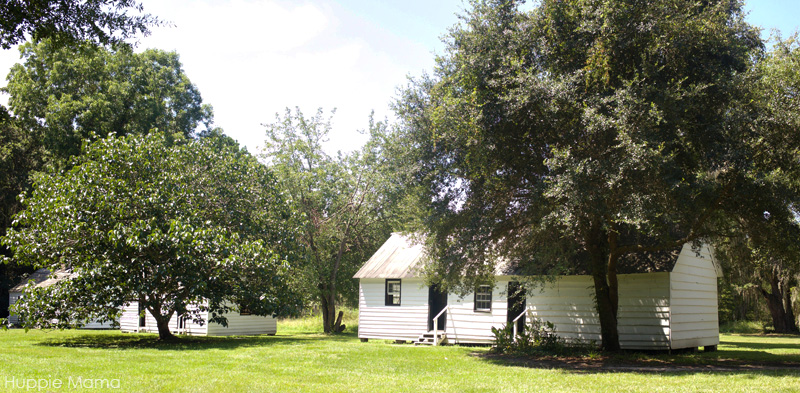 Above were the slaves' cottages, which were actually inhabited until the 1960s and restored in 1991. Below was the plantation owner's home. Seeing the two in photographs, the slave's quarters and the owner's home. That really hit me hard.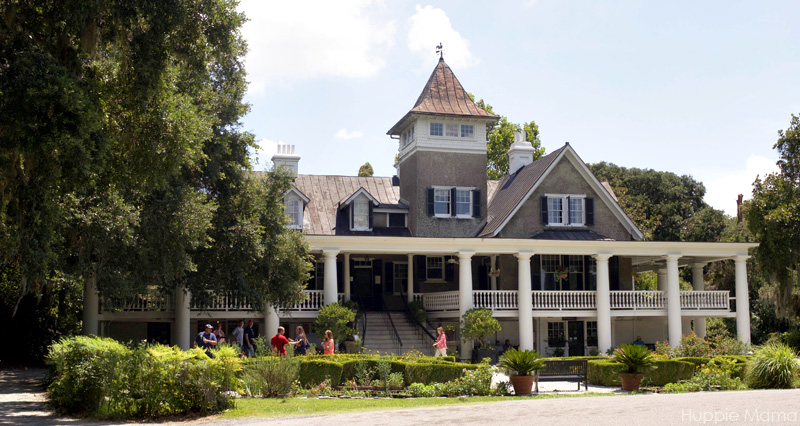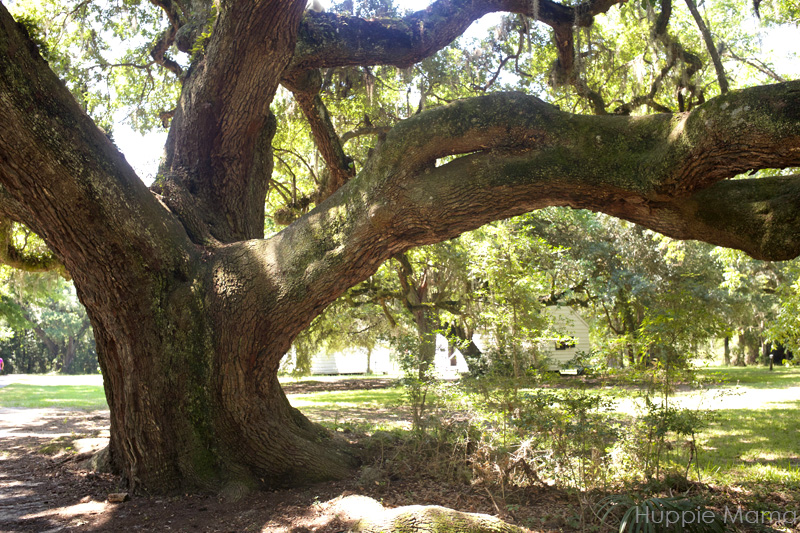 After our Slavery to Freedom tour, we walked around the property. This was my absolute favorite part, photographing this beautiful bridge. Our tour guide said this is the most photographed bridge ever! Can you imagine how beautiful a wedding would be there?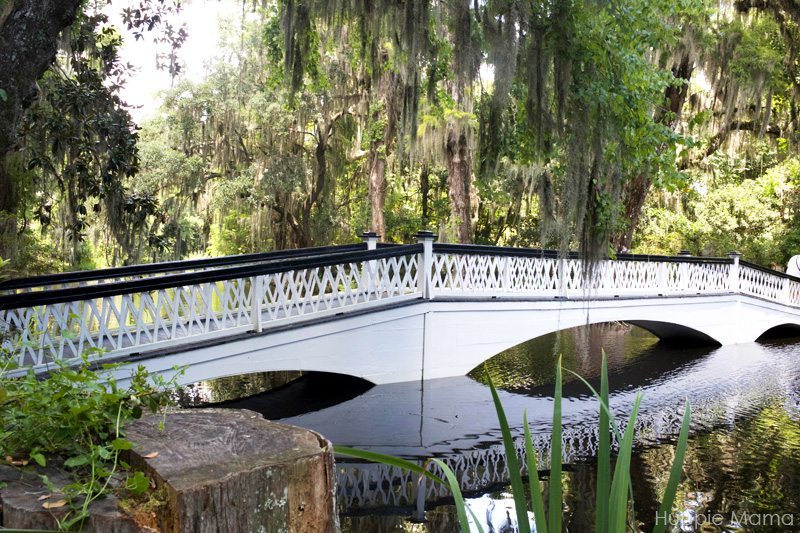 Additionally, we saw some beautiful flowers
Then we took a boat tour of the marshes and swamps. We enjoyed seeing the wildlife and learning more about Charleston from our tour guide. Did you know marshes are primarily surrounded by grasses and swamps have larger trees? I never knew that there was a difference!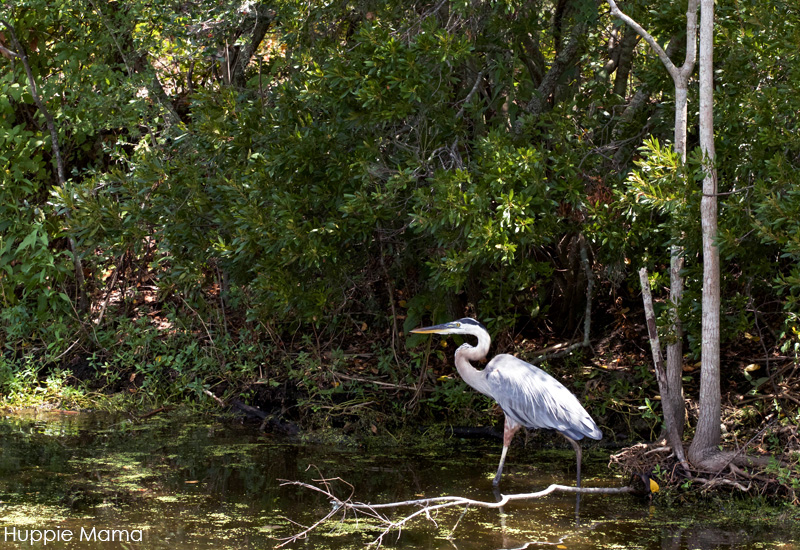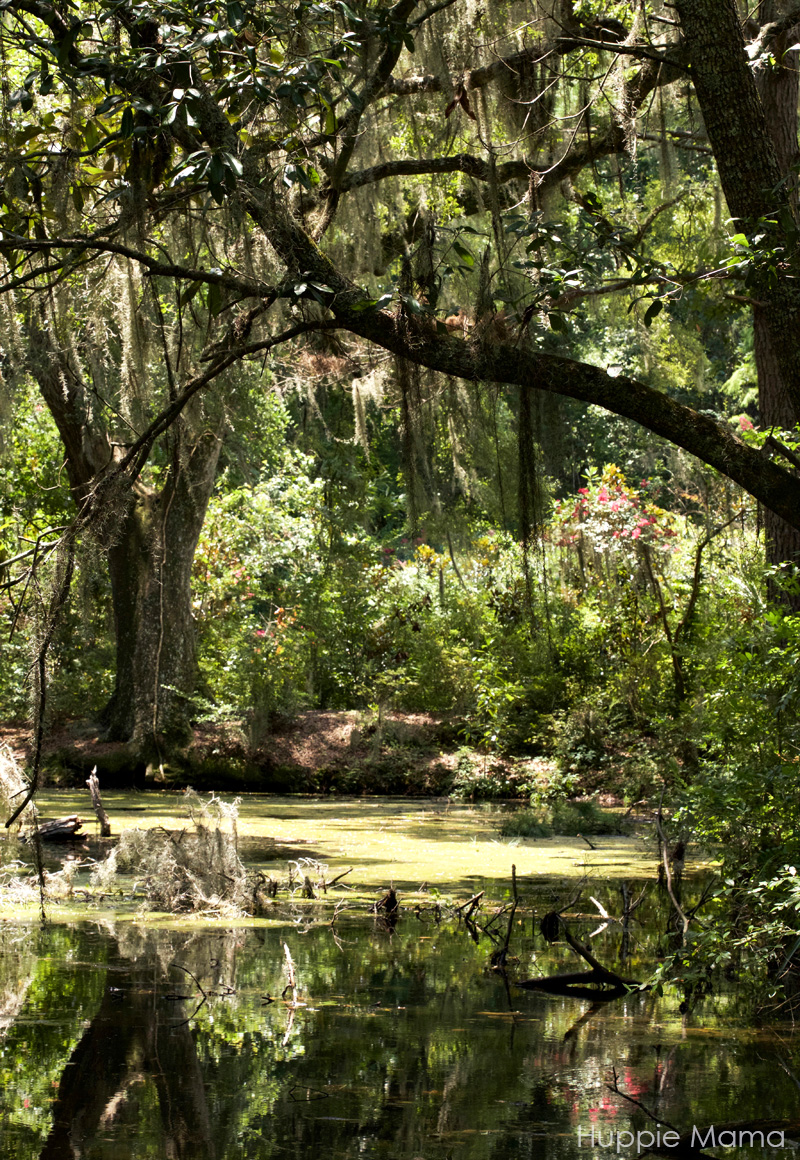 HISTORIC CHARLESTON CITY MARKET
The Charleston City Market is located in the heart of downtown. It is designated as a National Historic Landmark. Inside and around the perimeter, you will find shops that feature local crafts, jewelry, food, and more. My favorite shop in the market was Gold Creations, where I purchased my beautiful Charleston Gate pendant. More info about the gates below.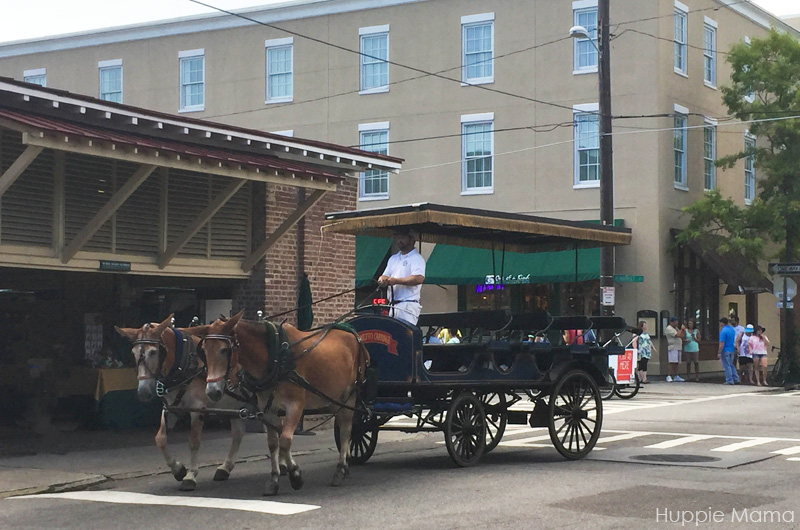 CHARLESTON ARCHITECTURE
When you're ready for something low-key, drive through Charleston and enjoy the city's architecture. First up, Rainbow Row. Rainbow Row is a series of 13 historical homes, named for the bright pastel colors they were painted when they were restored in the 1930s and 1940s.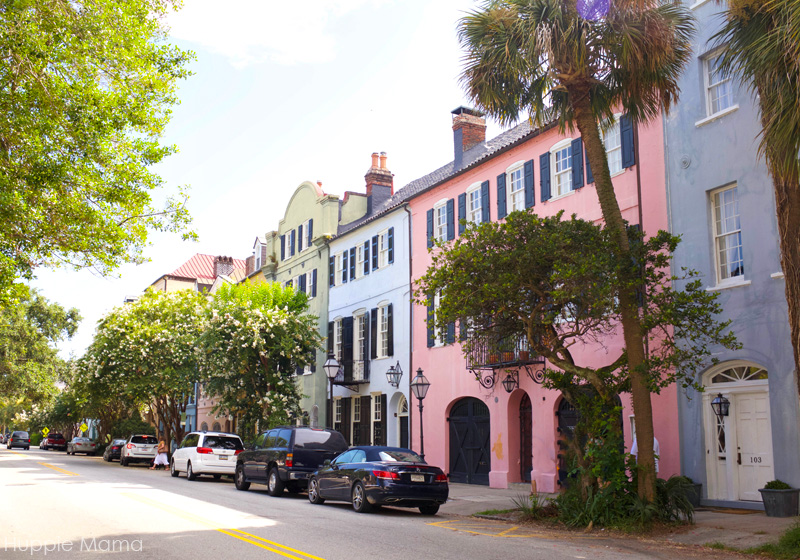 Next, drive through Charleston (mainly the Southern portion) to photograph the beautiful Charleston gates. Much of this magnificent ironwork was created by Phillip Simmons. Click here to learn more about him and see additional photographs of his beautiful ironwork. Scroll down to see some of my favorites.
CULINARY FAVORITES
And finally, a few of our favorite foodie spots… because seriously, no road trip is complete without some delicious food. First up? Callie's Hot Little Biscuit. Lydia learned about this place on Unique Sweets, a show on the Cooking Channel. I probably don't need to say too much more; the picture can likely tell the story on its own… but seriously… egg, bacon, pimento cheese, on one of the fluffiest biscuits ever? Delicious.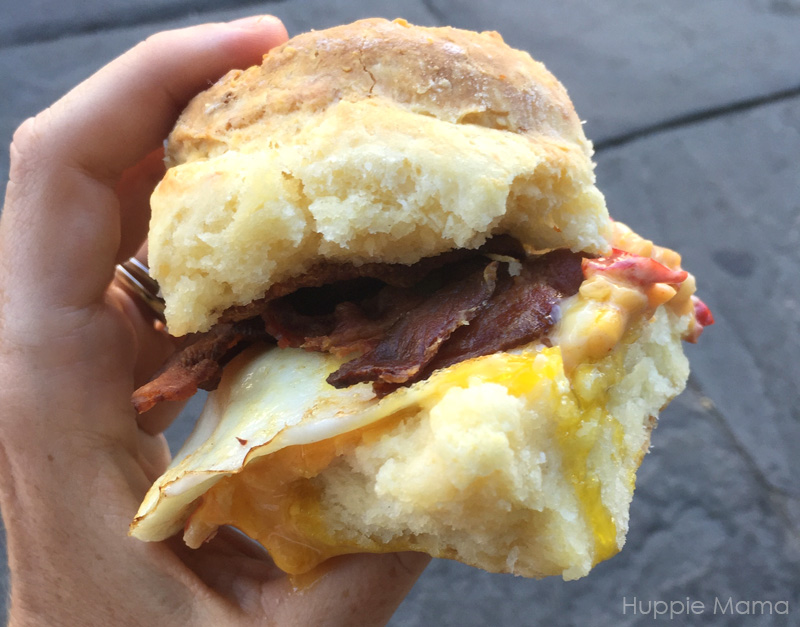 My next recommendation is Jeni's Ice Cream. Unbeknownst to me at the time, it's actually a chain and sold in specialty grocery stores. But when you taste it, you'd definitely think it was an independently owned and run ice cream shop. We tried delicious flavors, like Darkest Chocolate, Roasted Strawberry Buttermilk, Brown Butter Almond Brittle, Sweet Cream Biscuits & Peach Jam, and Sun-Popped Corn. Each one was amazing!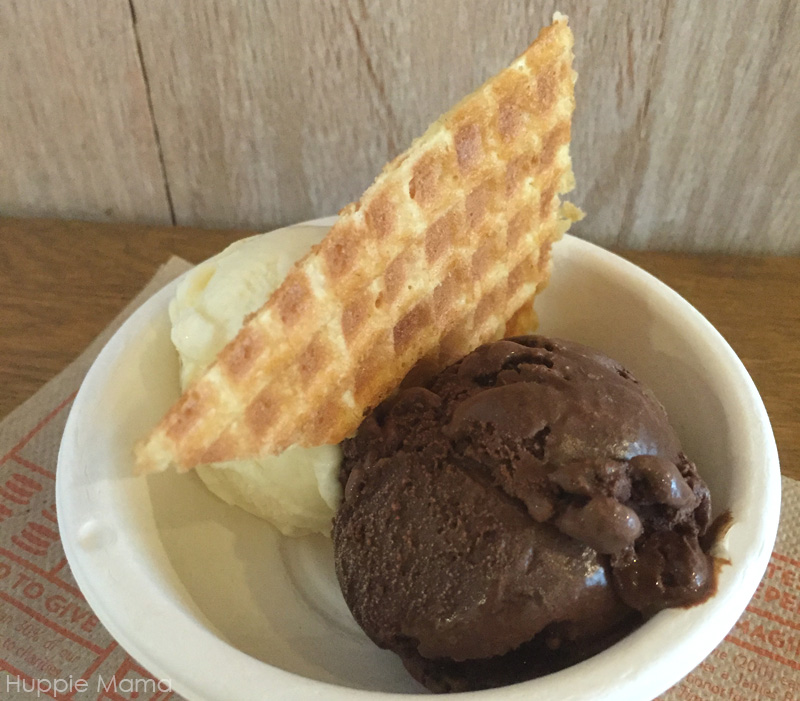 And my final suggestion, which may not sound so family-friendly, is Charleston Distilling Co. The cool thing is, kids can go on tours of the distillery! The kids learned how the vodka, whiskey, and bourbon were made alongside us. And while they can't sample the beverages, they can smell them and learn about the fermentation process. I'm not much of a hard liquor drinker, but it was amazing to taste the different flavors in each beverage they prepare.