May 2014 UPDATE: Still nursing Bryce a few times a day (mostly at night) and I nursed him in public a few months ago, when we went to see the movie Frozen in the theater. I also nursed in a church during a Catholic wedding back in December. Hooray for breastfeeding!
This portion was written JULY 2013:
Just writing that title makes me want to break down and cry. I remember the last time I tried to nurse Lydia. It was in the middle of the night and we were laying on her bedroom floor together. I had been trying everything to get her to just go to sleep (and stay asleep). She was almost 15 months old. I tried nursing her, and she turned away…forever. That was it. I will admit, knowing I was going to have more children and sorta wanting my body back, I was okay with that. And just a month later, I was pregnant with Bryce.
Bryce will be 2 in September. He's such a fun, loving little boy. I promised him that I would nurse him as long as I did his sister, but I never thought at almost 2 years old I would still be nursing him…and I am, happily so (most of the time). About 2 or 3 months ago, I found I was nursing him all day long (or at least it felt that way). Then we left for our family vacation, and we were in the car and on the go so much, it seemed as though I was nursing him a lot less. One night, we went to a fancy French restaurant. The kinda place most parents would not bring their two young children. Bryce was being his usual impatiently-waiting-for-his-food, fussy self. As usual, I shamelessly but discreetly began to nurse him. Our waitress saw what I was doing and continued on with what she was doing. As much as few people nurse newborns and infants in restaurants, even fewer nurse 27-pound 21-month olds in restaurants. I suppose if I saw myself in a restaurant 5 years ago, I would've said something like "If you can step up to the tap, you should be done" or "Is that woman seriously doing what I think she's doing in this restaurant? Those kids shouldn't be in this place much less breastfeeding here!" Well, when Bryce was finished and I got him back in his high chair, the waitress came over and said how wonderful it is that I breastfed so openly/publicly knowing how many Americans respond poorly. She was so enthusiastic about it! She said she is from Canada where public breastfeeding is the norm. In my 3+ years of breastfeeding, that was the most positive feedback I've received. Everything we can do to normalize breastfeeding in America is awesome!
After returning from that trip, I've tried to wean him during the day (he still nurses a few times each night). It's tough. I know he's okay without it, and rarely does he even ask anymore. I know I'll be okay when he's done, but damn… it's a hard thing for me to give up, knowing that he's my last baby. It means the last time I nurse him, whenever that happens, will be the last time I nurse a child. I'm totally crying as I write this. It's a beautifully painful truth. And to think some women don't even try to breastfeed their children…
This is a picture of the first time I breastfed Bryce, shortly after he was born on September 17, 2011. I was so excited to breastfeed again – I could not wait to hold him close to my skin and nourish his body in a way that only a mommy can.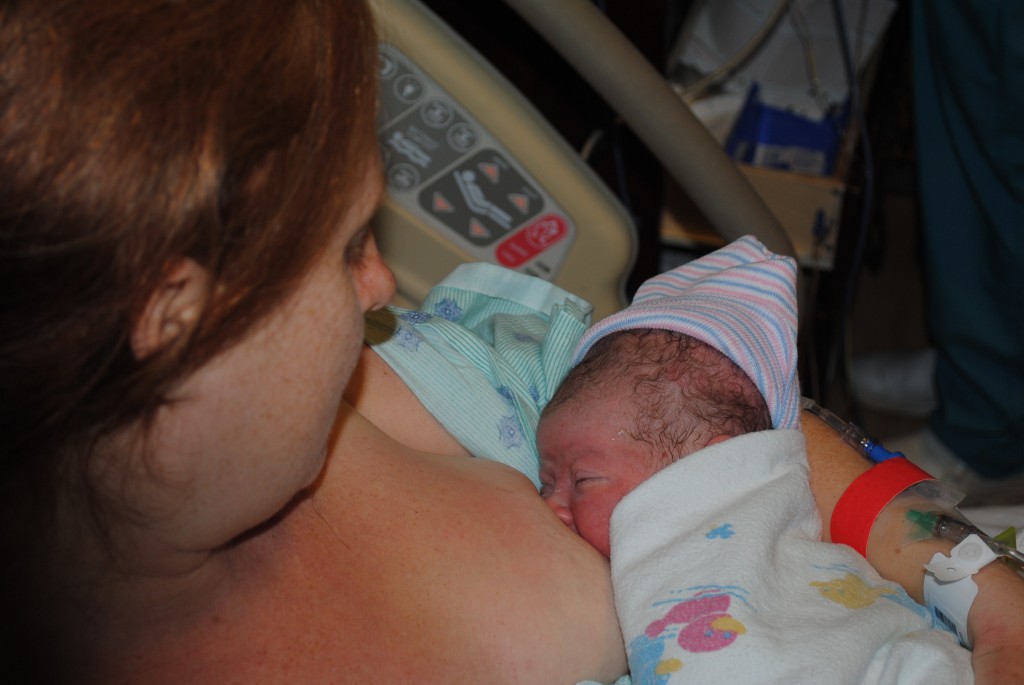 And here's a picture of us together that night in the restaurant, mid-June 2013. For the record, this wasn't actually the last time I nursed him in public, but one of the last times. I think I'd like to remember it as the last time, because it felt so wonderful to still be giving him what he needed, at 21-months old, in a restaurant with someone outside of my family who whole-heartedly supported what I was doing. And I may find myself doing it again before he fully weans – who knows? But I can feel the inevitable end in the near future.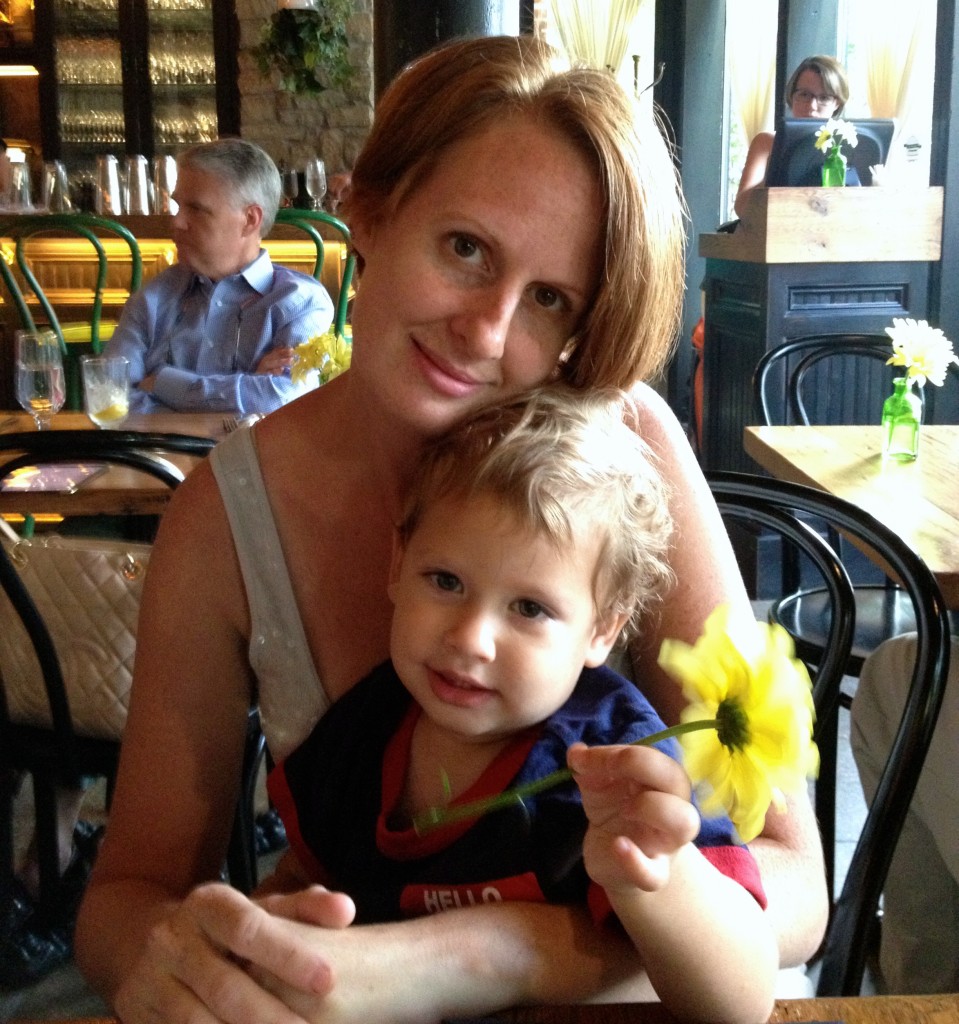 I love my baby… and now my big boy…