I received this Haba tent in exchange for a blog post. This post contains affiliate links. All opinions are my own. 
Developing play
 skills is an essential part of childhood. Through play, typically-developing children acquire the skills necessary to communicate with others, express and understand emotions, physically manipulate a variety of items of all sizes, build strength and endurance, and gain the cognitive skills to understand their world. The benefits of play are limitless!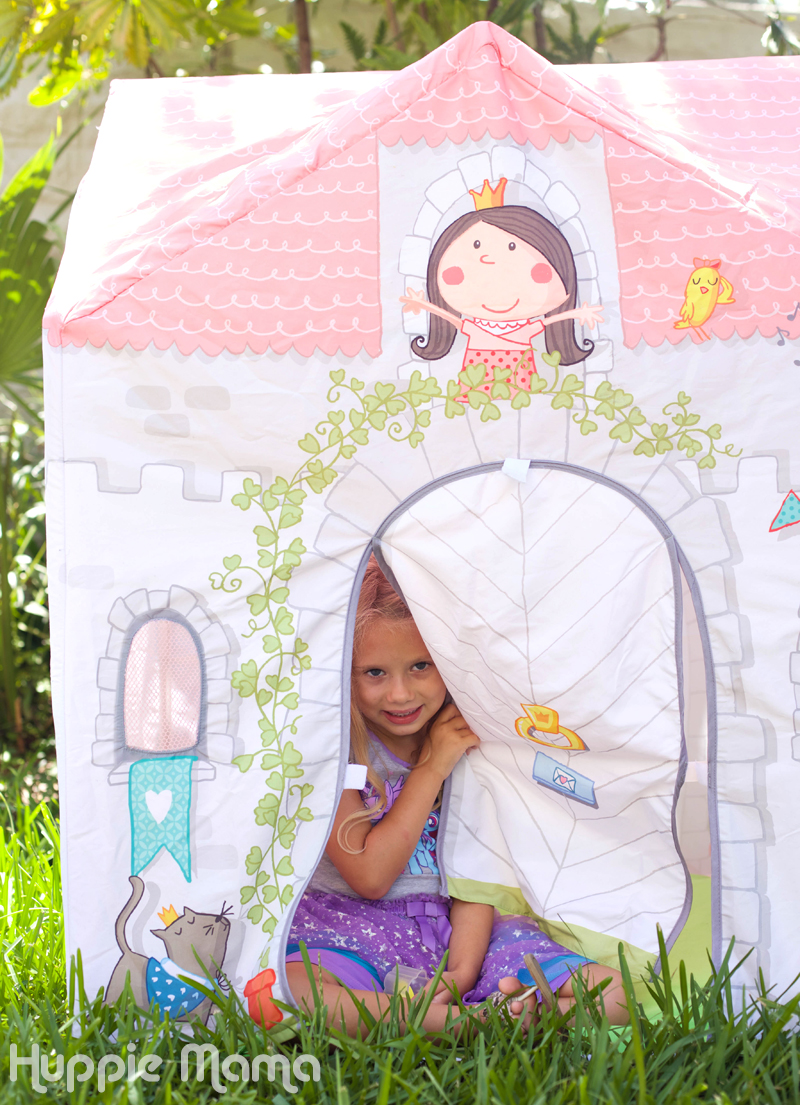 Children of all ages use play
to understand and imitate the world around them. Play allows children to explore, discover, and create freely within a natural learning environment.  Providing children with a variety of developmentally-appropriate toys allows them to use their imaginations limitlessly. As children mature, their play skills move through four specific stages of play: solitary play, parallel play, symbolic play, and cooperative play.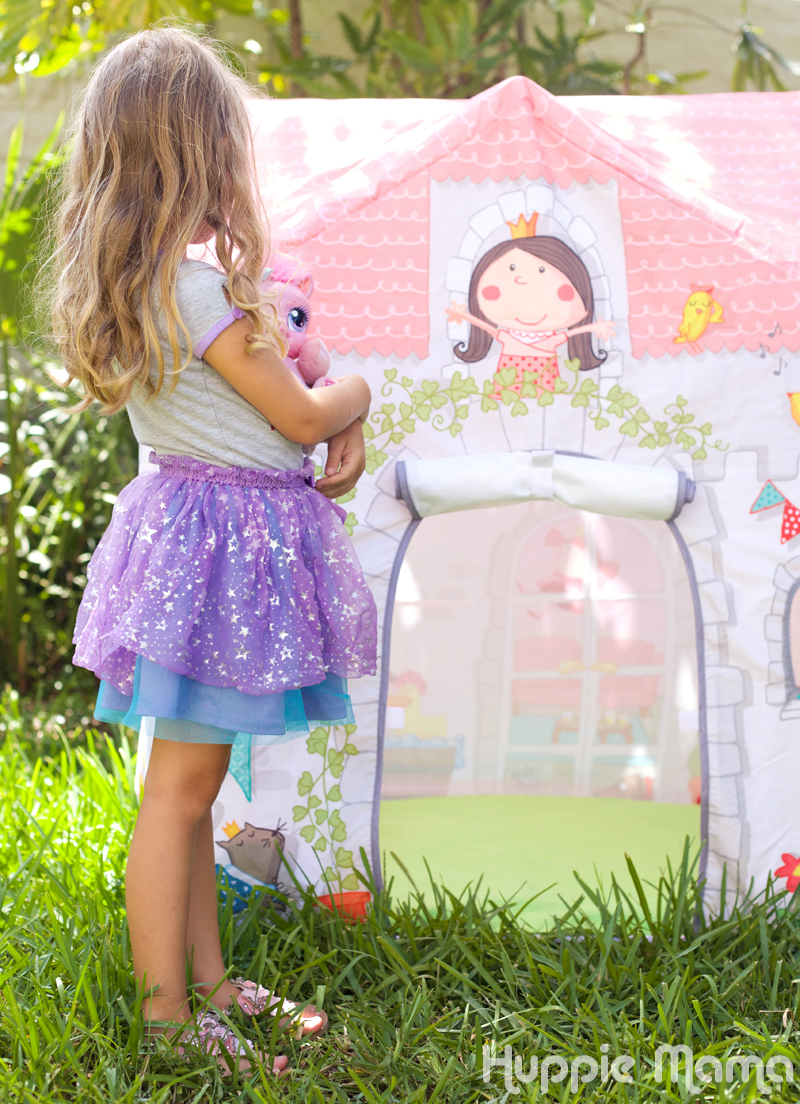 Symbolic and cooperative play are the most advanced stages of play. During these stages, children understand that play items represent real-life objects and later develop complex storylines to guide their play. Perhaps a group of two to three children are taking a family vacation. They pack their clothes, pretend to drive to the location, and put on dress-up clothes
appropriate for the location. They may use pretend money to make purchases and discuss locations they have visited previously.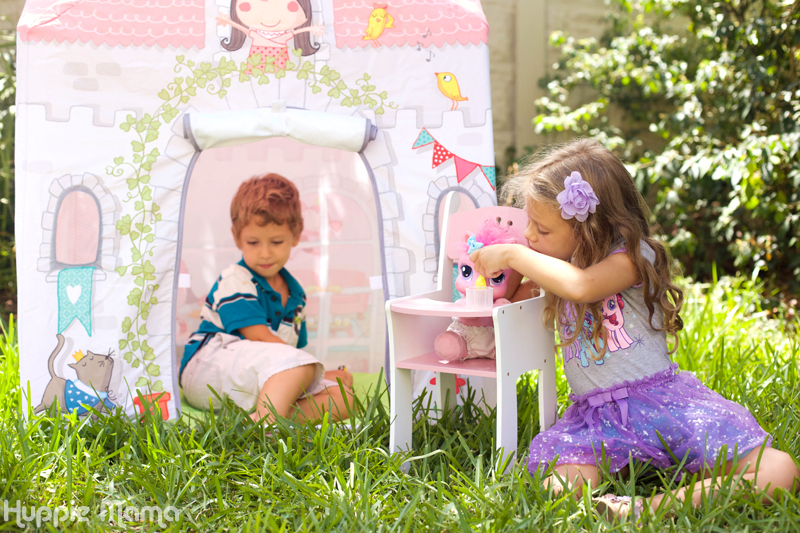 Through more advanced play
, children are able to understand themselves and their peers more meaningfully. Children shift between sharing factual information based on their memories and creating innovative, imaginative ideas while learning to relate to one another. Children at this stage learn the rules of sharing and turn-taking, generally through trial-and-error. They begin to naturally praise one another, but also reject ideas that do not align with their personal values or interests.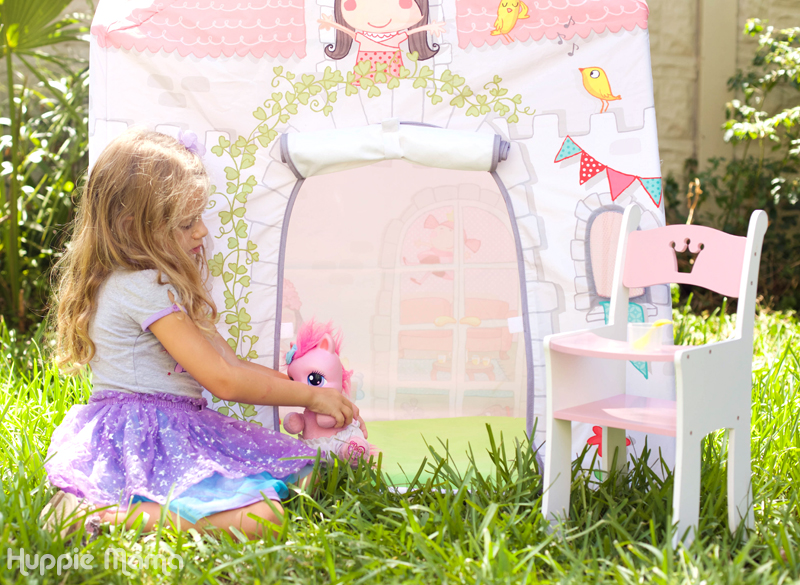 Currently, I see so many articles about how screen time decreases a child's ability to interact with others and develop age-appropriate play skills. Parents can encourage their children to play more imaginatively by limiting screen time, scheduling play dates with same-age and multi-age peers, and purchasing developmentally-appropriate toys. My children love play tents
! When I was a young child, I remember always wanting my own secret space. I wanted a place where I could hide, play independently, create without others seeing me. I also wanted a small place to play with friends when they visited my home. This HABA Princess Rosalina Play Tent
features a PVC structure, fabric cover (that is machine washable), and beautiful princess-themed castle design. Both children enjoy this space for indoor and outdoor play.
For more great developmental and imaginative toys, visit HABA USA.