This #Tips4Trips shop has been compensated by Collective Bias, Inc. and Walmart Family Mobile. All opinions are mine alone. #CollectiveBias
Florida is a pretty unique state. It only takes about two hours to travel east-west throughout most of the state, but to go from the southern most tip (Key West) to the northern border of Georgia would take you about 10 hours. That means that if you live in Florida, you're likely going to explore the state extensively because it takes a long time to drive out of it. We love taking the kids on day trips and mini-vacations, so here are our Top 5 Kid-Friendly Places to Visit in Florida!
1. Theater of the Sea in the Florida Keys. I moved to Florida when I was 5-years old, and since then, the Florida Keys have been one of my absolute favorite places to visit. It's where my husband and I got married more than 10 years ago. So even though I've been going to the Keys for about 30 years, it's only this last May that I stopped at Theater of the Sea. I guess I thought it was just a place to see dolphins all these years, but it's so much more than that. My children fed parrot fish, saw dolphins and parrots perform in shows, learned about animals native to the Florida Keys, went on a glass-bottom boat ride, and my daughter even tossed a ring around a sea lion's neck!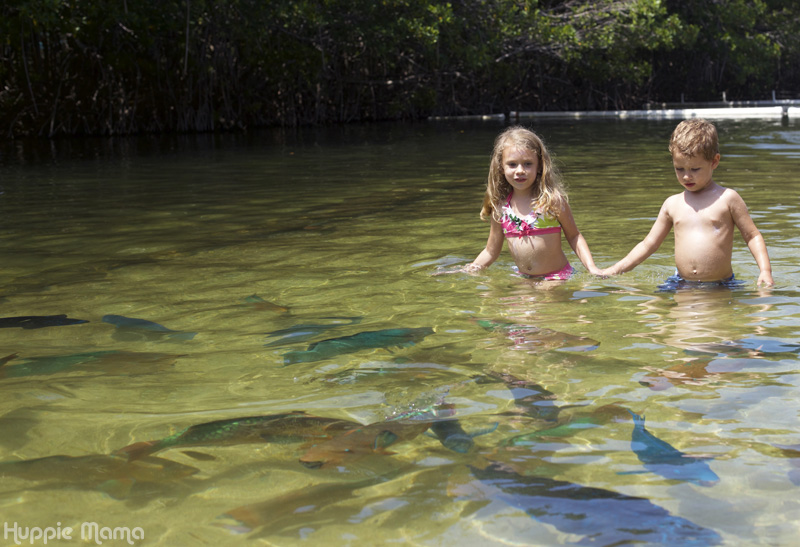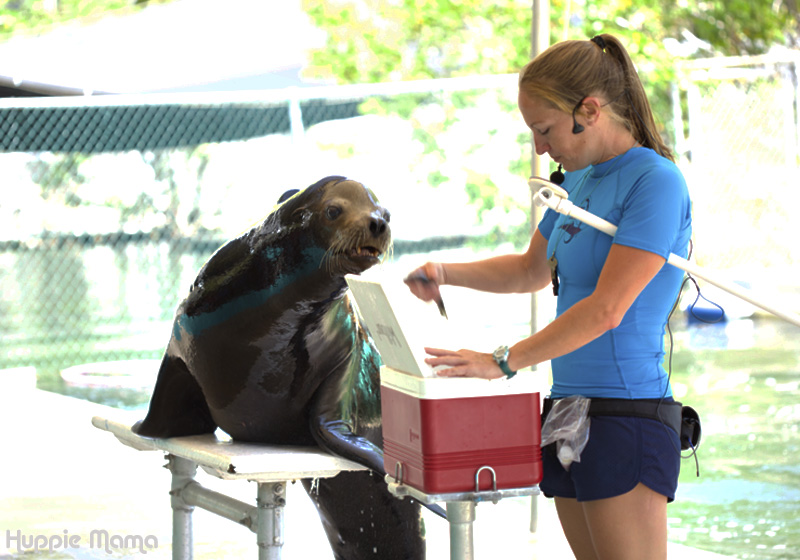 Travel tip: Don't just drive past Theater of the Sea thinking it's only a dolphin show. It's a great day of interactive fun for the whole family!
2. LEGOLand. I am not a theme park girl. I find waiting in long lines absolutely exhausting, and I am less than thrilled about going on rides. But LEGOLand? It was awesome! We went last Fall and had a great time! There are so many rides appropriate for both younger and older children, interactive play areas, delicious snacks, and fun characters to meet.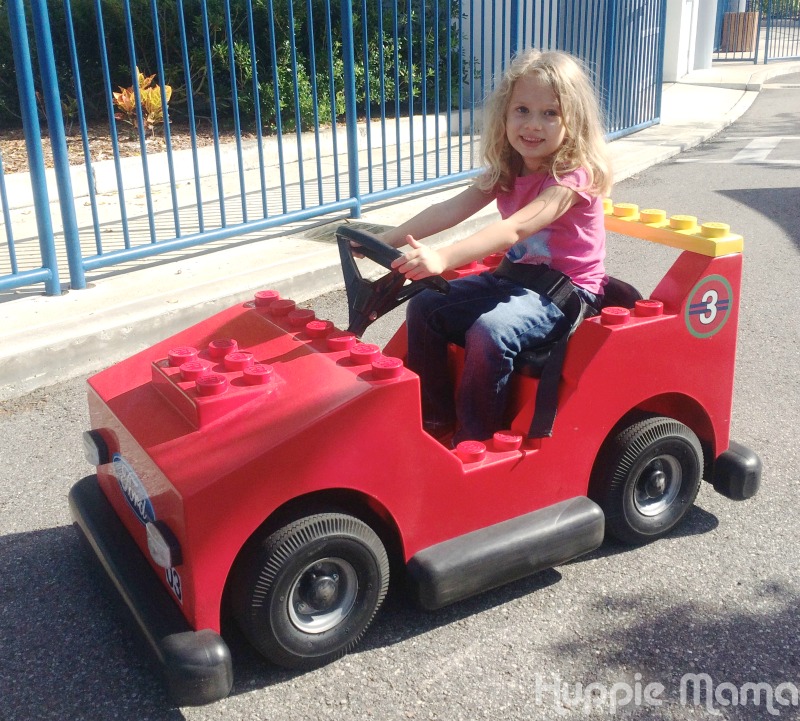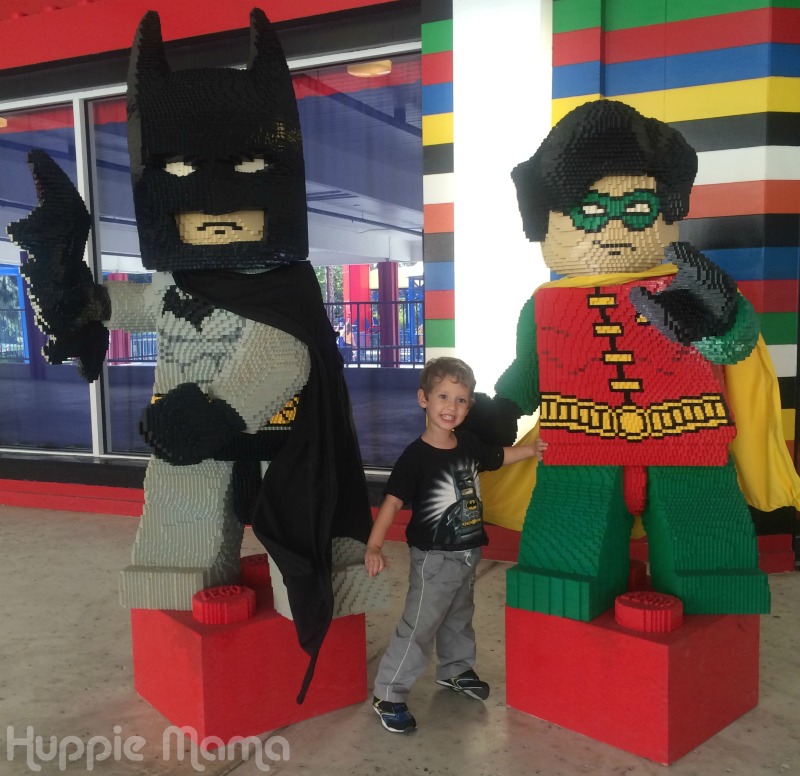 Travel tip: When visiting the Orlando area, rather than checking out the big-name theme parks, visit LEGOLand for fun rides with little wait time.
3. Busch Gardens. Prior to last summer, I had not been to Busch Gardens since high school (almost 20 years). Again, I'm not really a fan of theme parks, but Busch Gardens has so much more to offer! It's a zoo, animal rehabilitation center, and theme park in one! The highlight of my trip there? Watching Lydia feed baby wallabies and kangaroos. She thought it was awesome!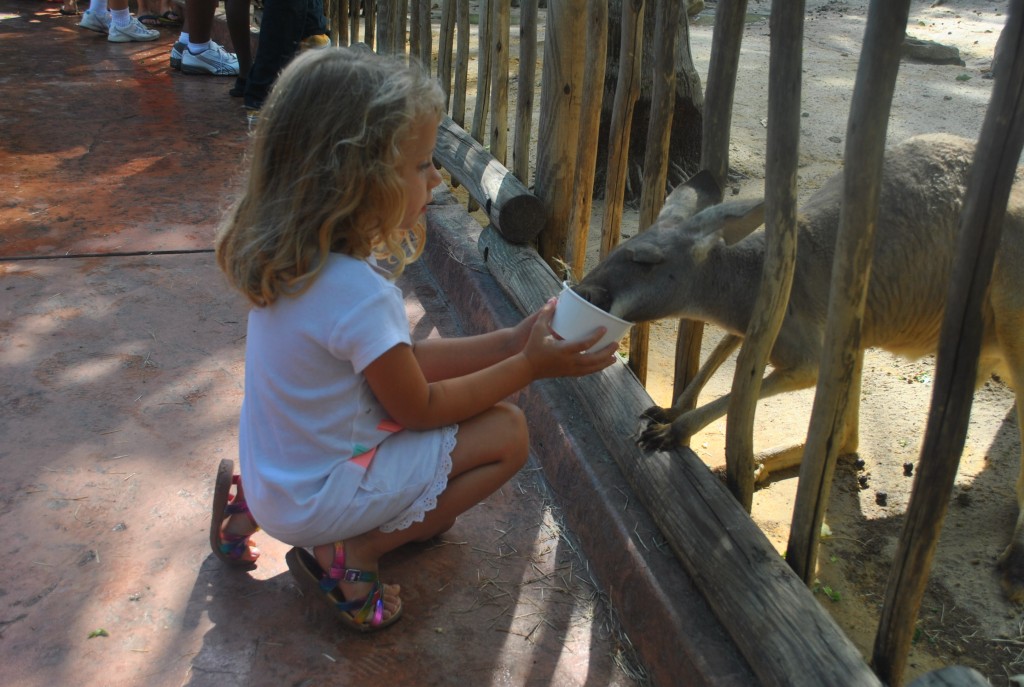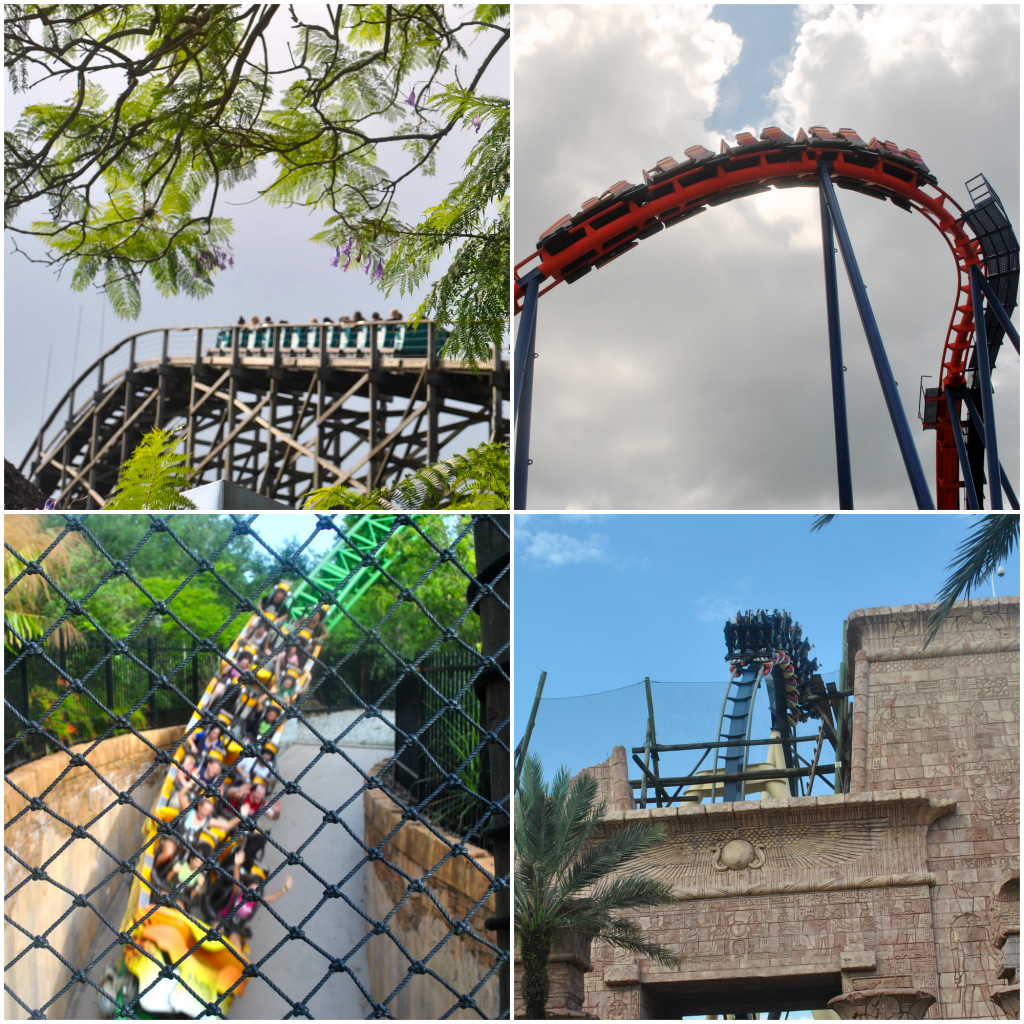 Travel tip: If you are looking for an all-day excursion that's more than just a theme park, check out Busch Gardens, where there's something fun for everyone of all ages.
4. South Florida Science Center and Palm Beach Zoo. The South Florida Science Center and Palm Beach Zoo are adjacent to one other and make for a fun day of family activities! At the zoo, children can see the very rare white alligator, learn about injured birds that have been rehabilitated, and play in an awesome outdoor splash pad. My kids even got to feed tortoises. Did you know that they eat raw sweet potato? I never did!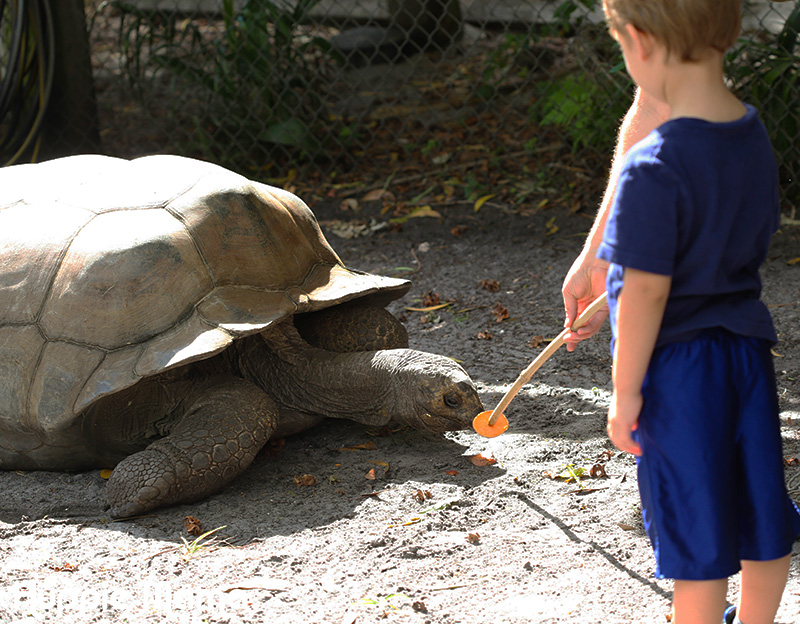 At the South Florida Science Center, children can visit the aquarium to see all different types of saltwater and freshwater fish, they can go digging for shark's teeth outside, and learn about space voyage in the planetarium.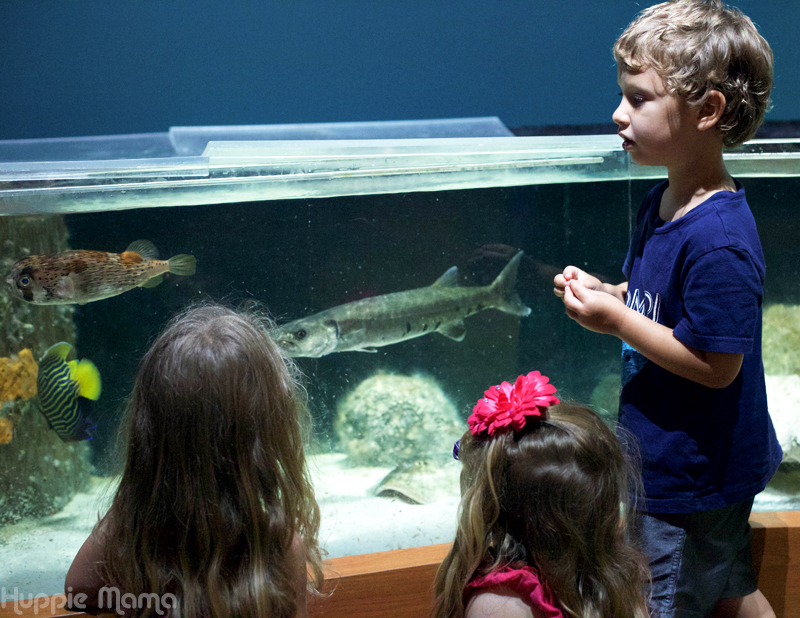 Travel tip: Looking for a fun, interactive day, with activities both indoors and outside? Check out the South Florida Science Center and Palm Beach Zoo.
5. The Beaches of Southwest Florida. We just traveled to Naples, Florida, which is less than a 2-hour drive across the state form Ft. Lauderdale where we live. The beaches on the East Coast are nice, but the water tends to be very choppy with a strong under-tow. For young children, that can be dangerous, so I keep a very watchful (paranoid…anxious…) eye on my little ones. The beaches of Southwest Florida are much better for kids. The sand is finer and smoother, the water is clearer and calmer.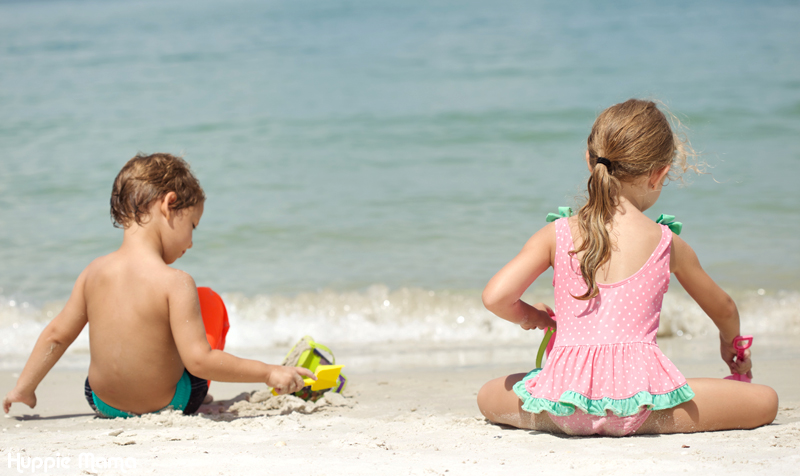 Travel tip: Looking to visit the beautiful Florida beaches? Head to the west coast for calmer seas, smoother sand, and beautiful seashells!
Did I ever mention that I have the most awesome job ever? I get to travel throughout the state of Florida and visit so many awesome places — and share all of our adventures with my readers!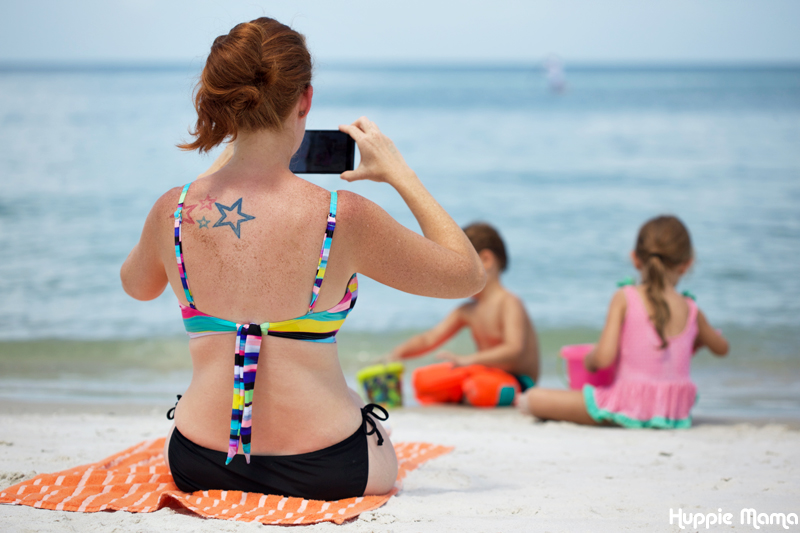 Looking for the perfect phone and data plan to capture all of those amazing summer travel moments to share with friends and family?
Walmart Family Mobile and my new ZTE ZMAX helped me to plan our most recent trip to Naples for the 4th of July. I was able to use Hotwire to select the perfect hotel (and save money on an awesome location). The hotel itinerary was sent to my email, so I could use my phone to check-in when I arrived. To get to our destination, the Google Maps app was super-helpful. And while there, I was able to upload videos of our travels to Instagram, post photographs to Facebook, and share all of our memories. The camera in the ZTE ZMAX is awesome for shooting both still and video! And with unlimited talk, text, and data (1GB of 4G LTE) for just $29.88/month, I don't have to worry about having to pay unreasonably high fees for using data and communicating with my family while traveling.
Walmart Family Mobile offers so many great phone options for every budget, many of which are on sale now:
ZTE Zinger – $29.88
Galaxy Avant – $149.00 (was $199.99)
ZTE ZMAX – $179.00 (was $199.88)
Alcatel Fierce 2 – $99.88 (was $129.99)
Alcatel Evolve 2 – $34.83 (was $59.88)
LG 450- $29.88
Microsoft Lumia 435- $49.88
Alcatel One Touch Pop Astro- $64.88
LG Leon LTE: $99.82
Disclaimer: All prices for phones and plans included in this post are accurate as of the date of posting; however, these prices are subject to change. Please refer to http://cbi.as/fs1l or your local Walmart for current pricing.
What travel plans have you made for this summer?