This #OutshineSnacks shop has been compensated by #CollectiveBias, Inc. and its advertiser. All opinions are mine alone. 
For more ways than I could possibly think to capture within this post, teaching is at the core of who I am.  I began my career as an educator in 2002, teaching middle school students who were cognitively impaired. I taught in public schools for 6 years total before co-directing a nonprofit organization for children with special needs for 4 years. Even now, in addition to blogging, I teach graduate-level courses, tutor children privately, and supervise student teachers. My husband is an absolutely incredible high school English teacher who has taught hundreds of students over the past 11 years. He is an exceptional mentor to other teachers through his role as department chair. This past school year, my appreciation for teachers increased significantly. Why? My daughter Lydia began school.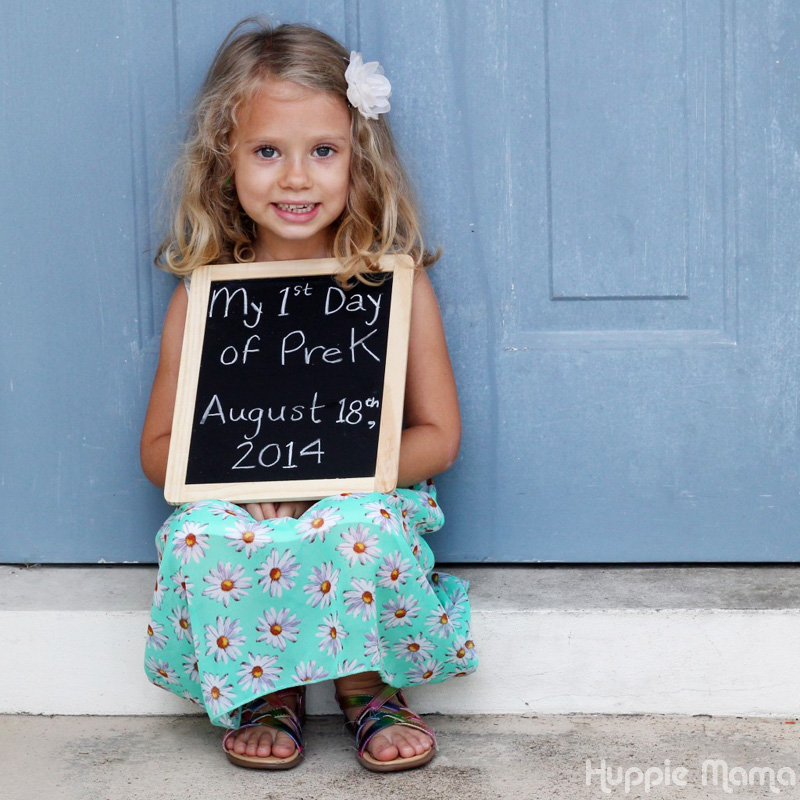 As you may remember reading from earlier in the school year, I was an absolute mess. Lydia was at home with me for almost 5 years (with the exception of a few weeks she spent in a preschool when she was just 18 months old and I returned to work full-time temporarily). This would be her first real experience getting ready for school each morning, being instructed by teachers, learning classroom rules, and making school friends. While I was so excited for her, I was scared. Terrified. This meant other people would be disciplining her, and I wanted to know they would use a nurturing approach. This meant she was beginning her school career, never to be home full-time again (with the exception of summer breaks). This meant my little baby was a big girl!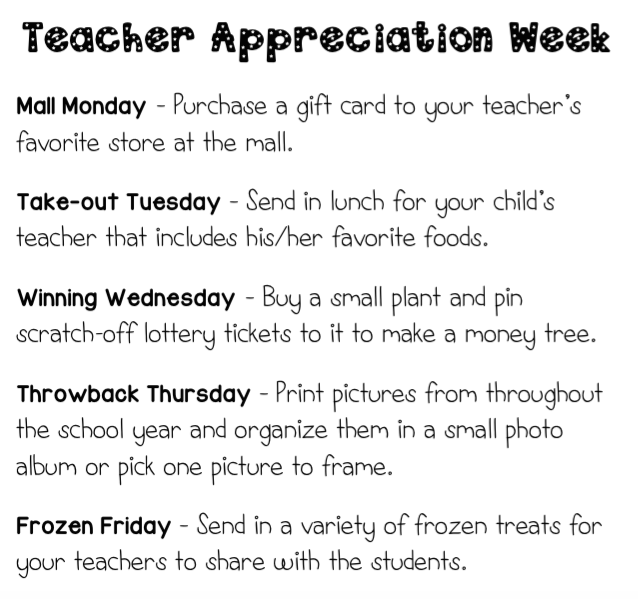 Turns out Lydia had amazing, caring teachers who fell in love with her. She made friends, played make-believe, learned to write neatly, and counted to 100. Most of all, I saw that she became a more confident little girl. I am so grateful that the teachers and staff at her school are so incredible! Last week, her school celebrated Teacher Appreciation Week with classroom door decorating, daily gifts, a special book for each teacher, and a catered lunch. I was so excited about participating in each day's activities, I decided to share some of the ideas with my readers and add a few of my own ideas.
Mall Monday – I thought it would be fun to send the teachers on a little shopping trip. Ask your child's teacher in advance a few questions to help you come up with gift ideas, including "What's your favorite store at the mall?" What teacher wouldn't love a gift card to spend on him/herself, even if it's just $10?
Take-out Tuesday – How about a catered lunch? Ask your child's teacher what his/her favorite local restaurant is and bring in lunch. It can be as simple as a few tacos and a drink or a hamburger and fries. You may want to give your child's teacher a heads-up so he/she doesn't prepare lunch in advance.
Winning Wednesday – Even if you don't win, scratch-off lottery tickets are so much fun, right? Purchase a small plant and lottery tickets. Pin the lottery tickets to the plant and you have a money tree!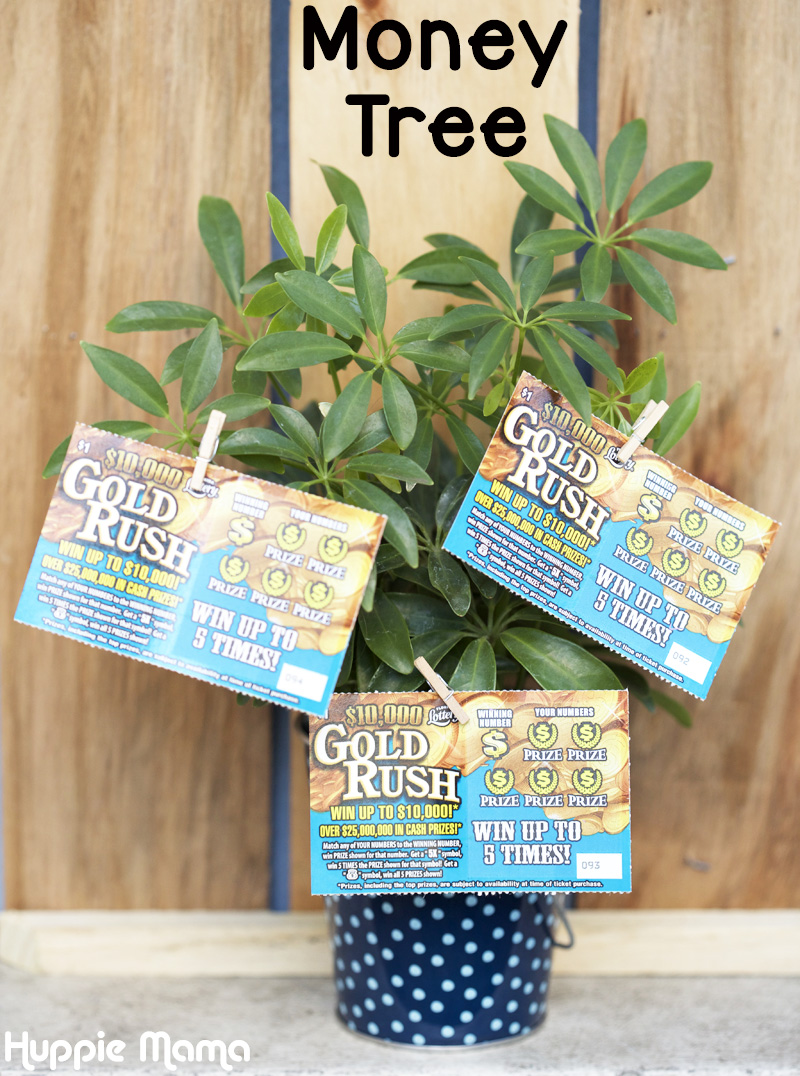 Throwback Thursday – I took this picture of Lydia with her teachers on the first day of school in her new classroom. I know she was nervous, but also excited to begin her new adventure as a PreK student. This photograph, along with several others from school events, would make a nice gift to the teachers to show appreciation for all they have done throughout the year. I have a scrapbook a student's mother made for me 7 years ago, and I still love it.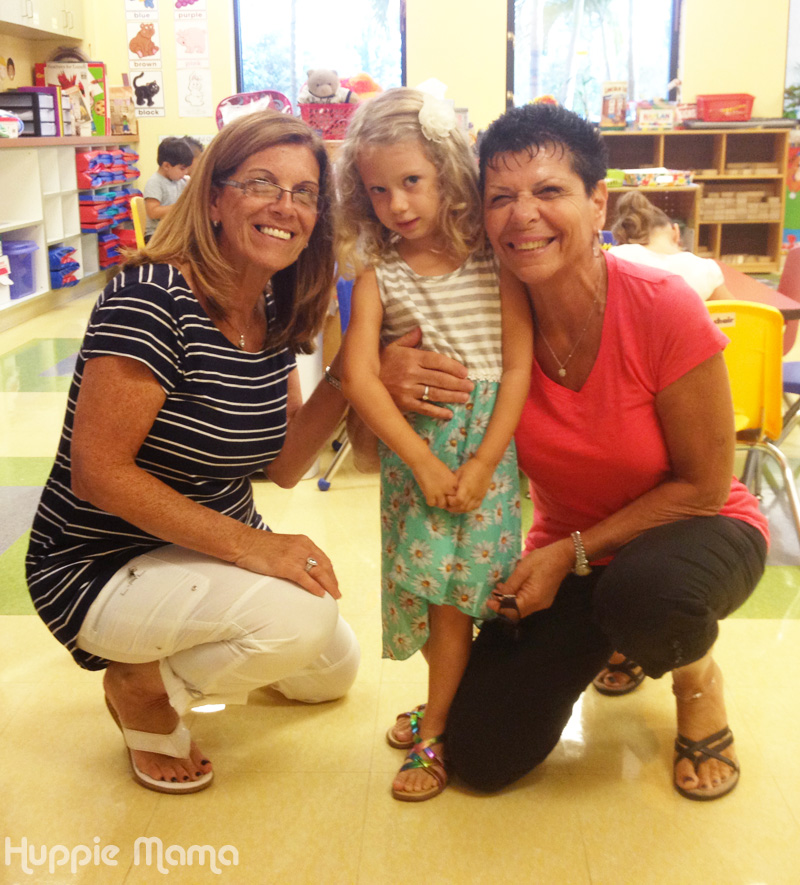 Frozen Friday – By the end of the school year, especially where I live, it is hot outside. How about a special treat for the teachers and kids to cool down? For Frozen Friday, you can send in these delicious Outshine Frozen Bars. Outshine Frozen Bars come in many varieties, including Outshine Simply Yogurt Bars, Outshine Coconut Water Bars, Outshine Fruit Bars, and Outshine Fruit and Veggie Bars. Grab a few boxes of each so that there is something for everyone in your child's class!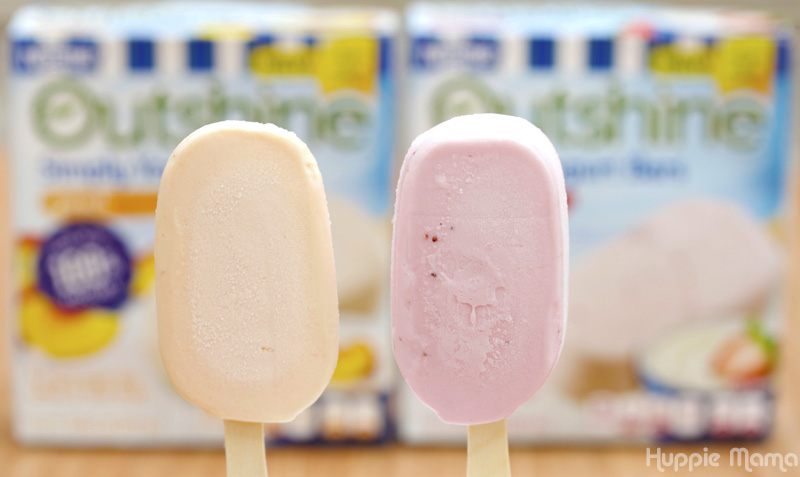 To go with the Outshine Bars, I created a special Outshine Printable for teachers. Make copies for each child in the class, and have the children fill them out (with your assistance as needed). Assemble all of the completed sheets into a book for your child's teacher. How special would that be to go with your frozen snack?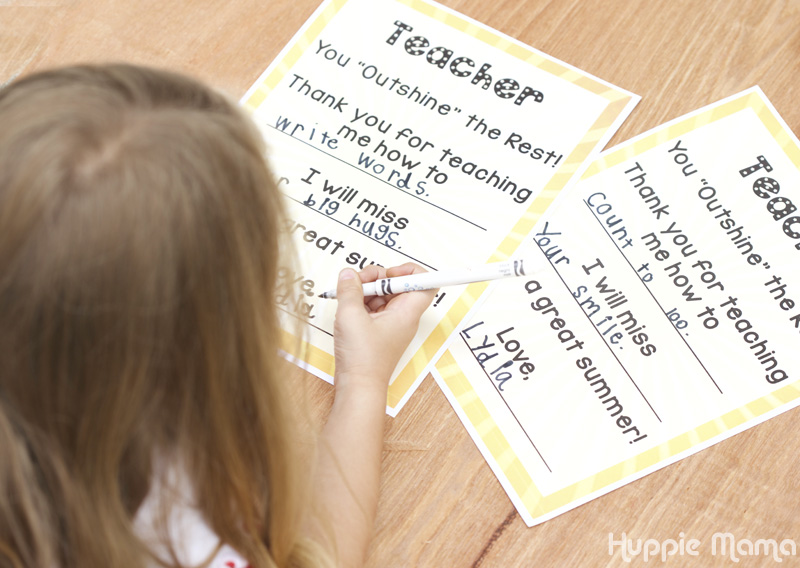 My kids just had to the new Outshine Simply Yogurt Bars in Peach and Strawberry. They made the perfect refreshing backyard snack this past Sunday! Can these two be any goofier?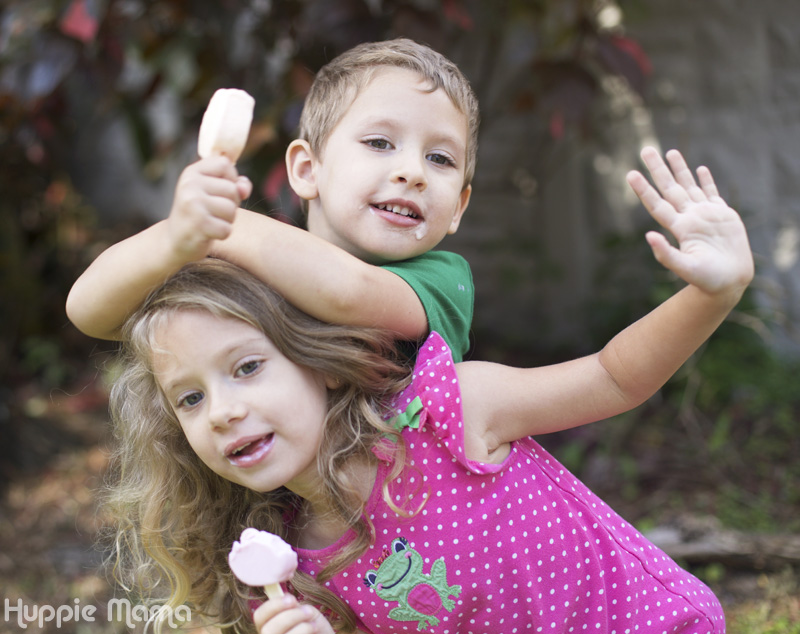 Outshine Bars can be found in many different flavors at your local Walmart down the frozen snack aisle. Try the Outshine Simply Yogurt Bars, Outshine Coconut Water Bars, Outshine Fruit Bars, and Outshine Fruit and Veggie Bars. Outshine uses simple, honest ingredients that taste as good as they make you feel.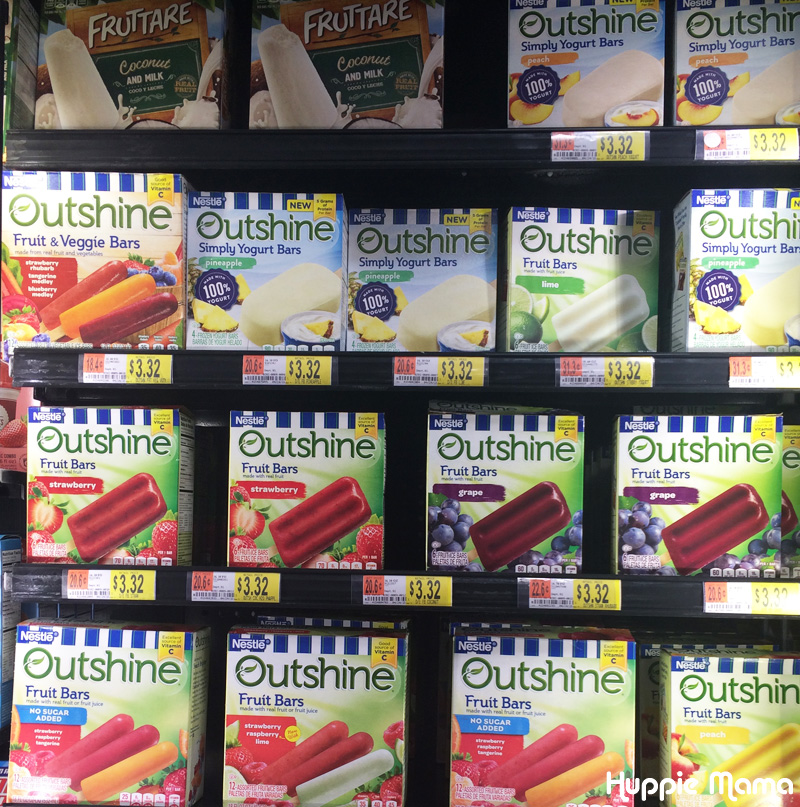 Check out the Outsmart Your Snack quiz and enter the sweepstakes to win a variety of prizes, including a Fitbit Charge, Outshine Beach Tote with, towel, tumbler and free product coupon,  a year's supply of Outshine product. How cool is that? Additionally, Outshine Demos will be held at 2,000 Walmart Locations during Walmart's Berry Festival.