This #BestMomsDayEver shop has been compensated by  #CollectiveBias, Inc. and its advertiser. All opinions are mine alone.
Something very special happened about 5-and-a-half years ago; I gave birth to one of my mom's best friends. Sounds weird, right? But my mom and daughter have a very special grandparent-grandchild bond. They love to play bingo together, dress up for pretend fashion shows, and talk like girlfriends. They also love lots of hugs and kisses!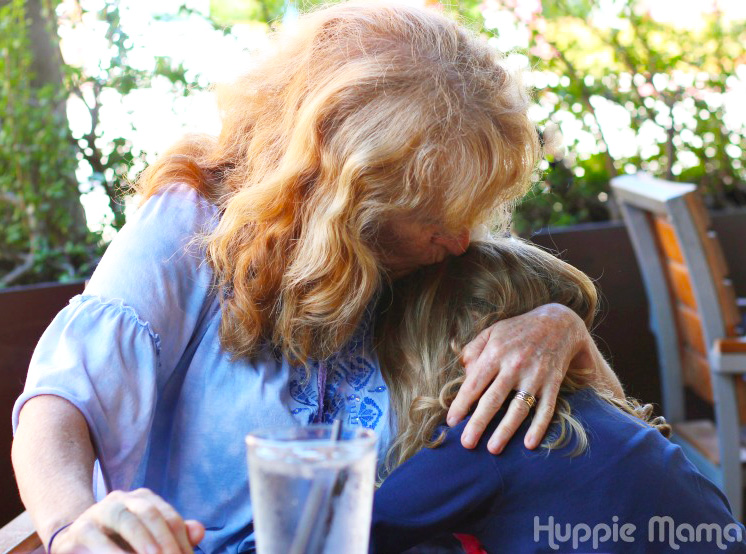 About a year and a half ago, my parents moved into a new house. Without children at home, they down-sized and bought a two-bedroom place less than 10 minutes from where I live. Their backyard overlooks a nice canal, and my parents have decorated it with all different types of fruit trees, tropical plants, and colorful flowers. But one thing is missing from their South Florida backyard: a butterfly garden. My kids love watching the life cycle of a butterfly in my front yard, from baby caterpillar to full-grown butterfly, and because my daughter and my mother play like the best of friends, I thought it would be nice if Lydia can share her love of butterflies with her grandmother. Together, Lydia and I made this DIY butterfly garden in a wooden crate for my mom for Mother's Day. You will have to see the American Greetings inspiration for this idea below.
Small wooden crate
Variety of butterfly-friendly plants
Small bag of soil
Jar of Mod Podge
Package of patterned tissue paper
Foam paint brush
Directions: 
Begin by gathering all of your materials. Choose the types of plants based on what plants do well in your region and what will fit inside the wooden crate. Milkweed is a host plant for monarch butterflies. They lay their eggs on the milkweed, the caterpillars eat the leaves, and the chrysalises are formed. The process begins again when the new butterflies lay their eggs on the milkweed. We also selected the yellow lantana and the purple butterfly bush as those attract butterflies, too.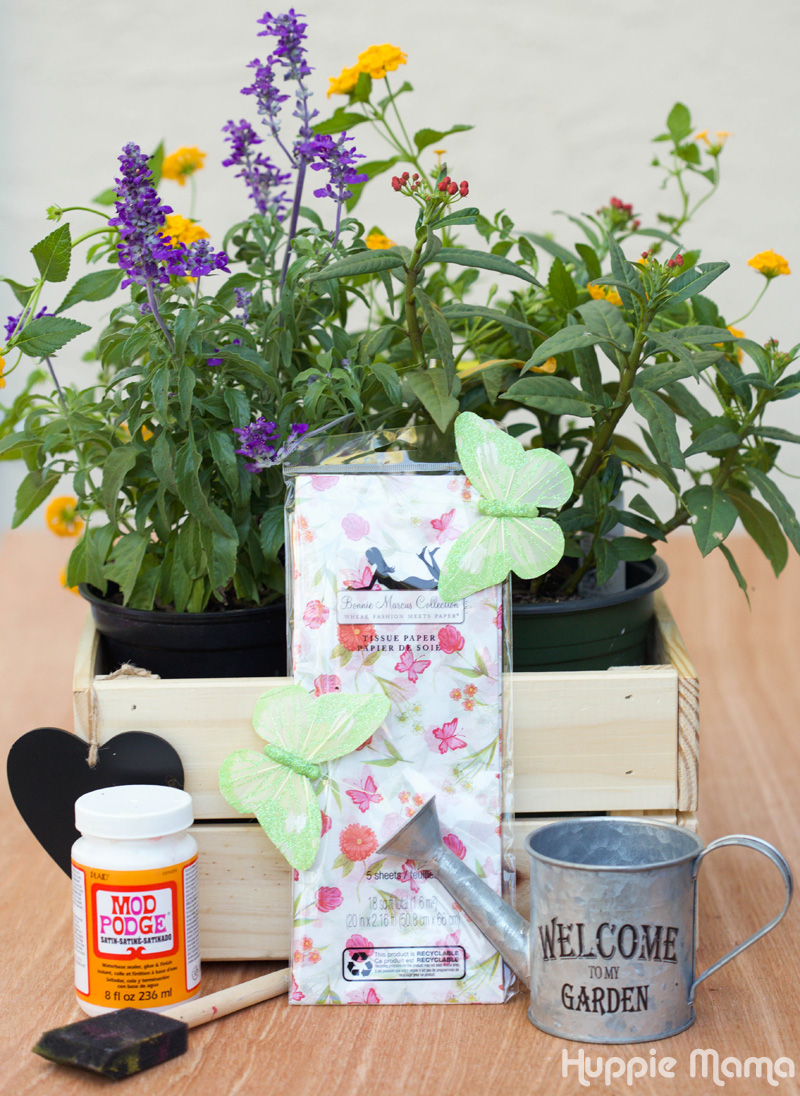 This is a great project to do with your child. Lydia had so much fun helping me! We began by brushing a thin coat of Mod Podge on one side of your wooden crate. Doing one side at a time is the easiest way to complete this project.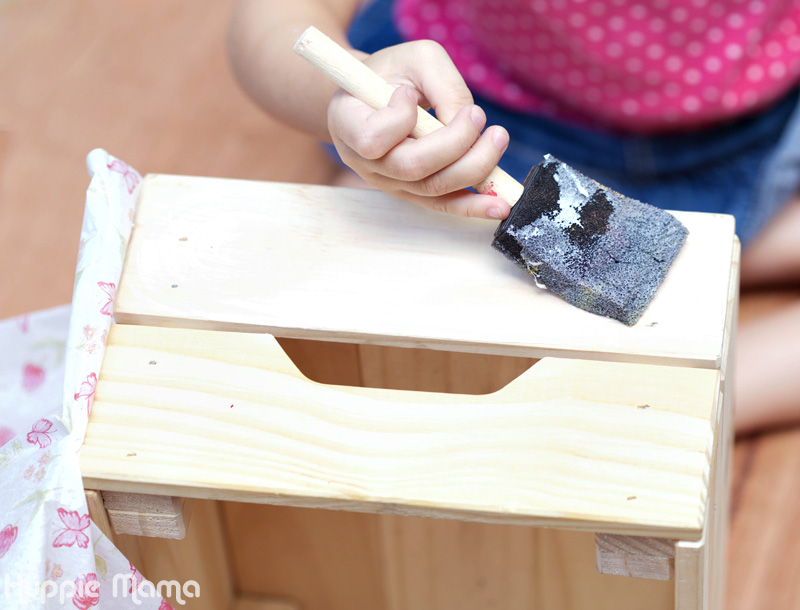 Carefully place a piece of the tissue paper over the side that is covered with Mod Podge. Make sure it is facing the right direction for the pattern you have chosen. Press it gently to remove any small bubbles, but be careful not to tear the paper. I glued tissue paper right over the top edge and under the bottom.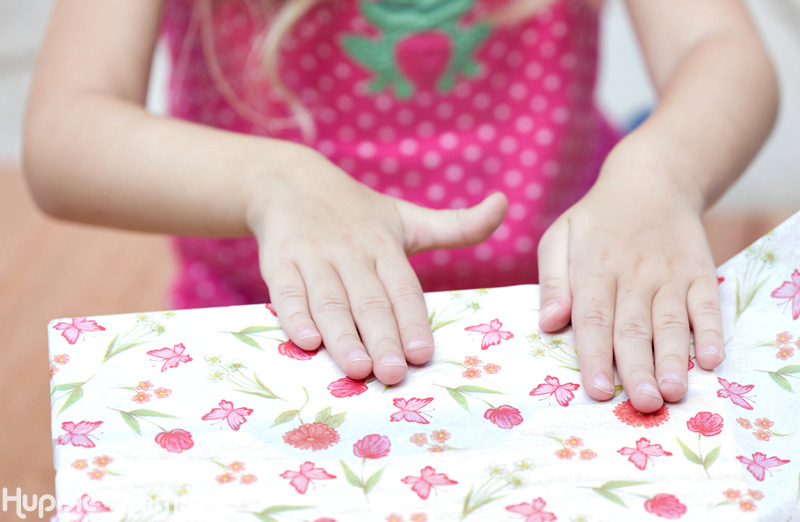 I used an Exact-o knife to trim the edges of the tissue paper and make the slits between the wooden planks. We worked our way around the crate until the exterior was completely covered. We then added another layer of the Mod Podge on top of the tissue paper and allowed it to dry thoroughly. Once it is dry, add your plants and fill around the edges with soil. A little water, and your DIY butterfly garden is complete!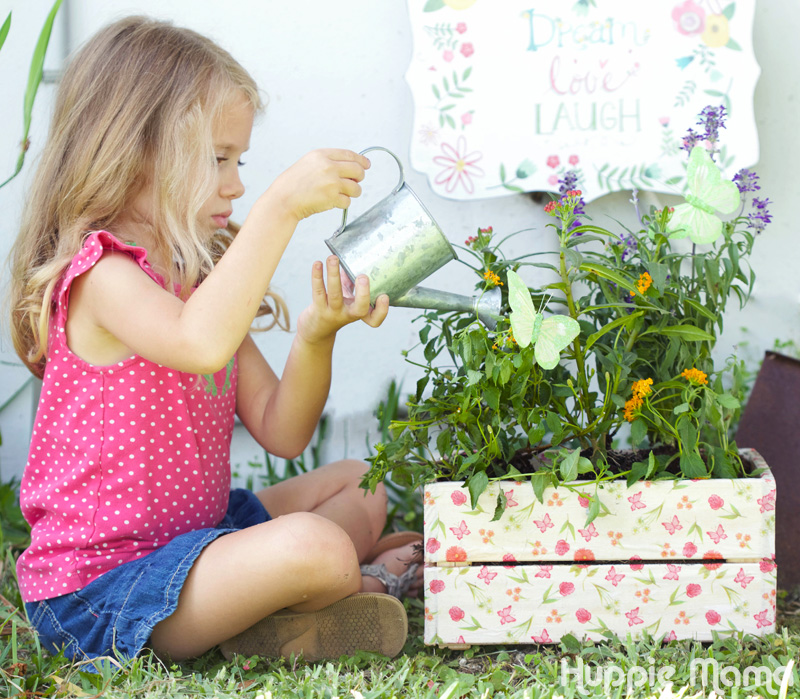 Because this is a Mother's Day gift, we included a special card. Perhaps now you can see what inspired this beautiful gift! I thought it would be fun to recreate the feel of this card with a real butterfly garden from Lydia to Grandma.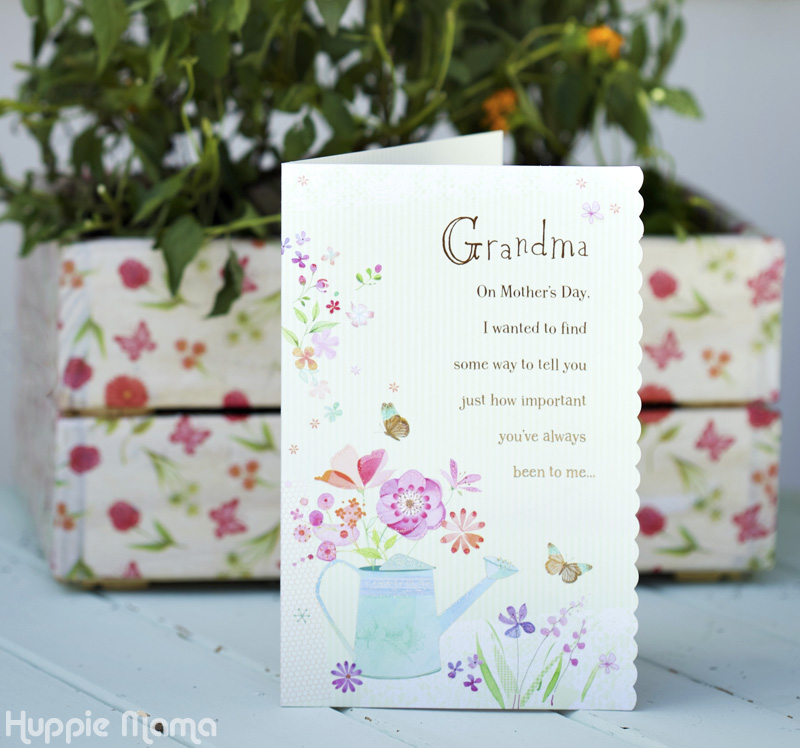 Lydia filled out the card herself. She's becoming such a great writer! She even knew how to spell the words by herself or with minimal assistance. Lydia asked if she could dot her "i" with a heart. She's so girly!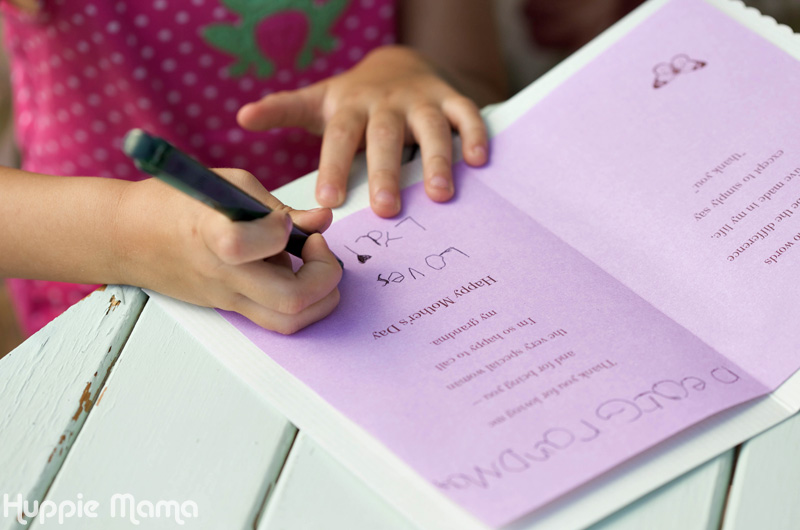 In addition to the butterfly garden, I purchased this sign that says "Dream Love Laugh". It has two magnets so she can stick the card to it, maybe even add a photo of the kids. Lydia and I left this gift in my parents' backyard for my mom to find when she got home from a trip to the beach. She loved it!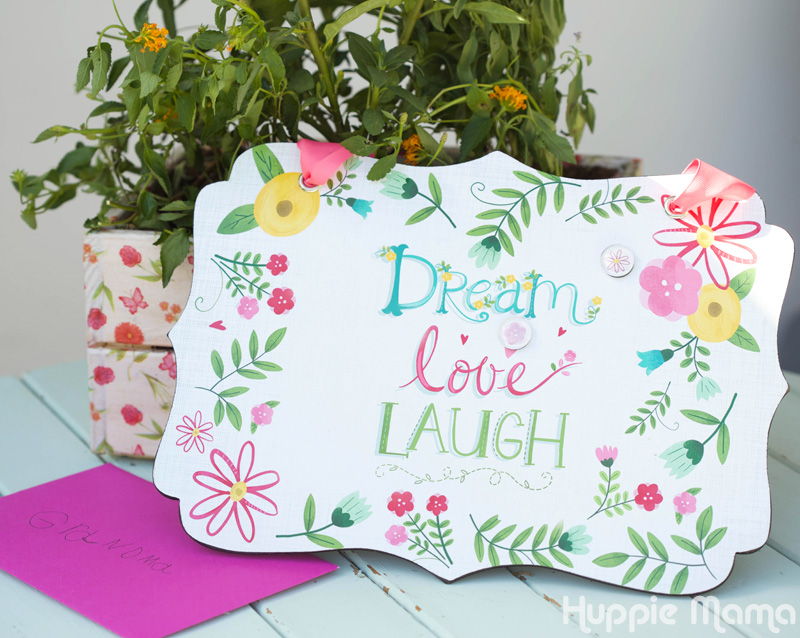 Are you looking for the perfect Mother's Day gift? American Greetings and Walmart make it so easy for you! Just look for the American Greetings Mother's Day display at your local Walmart store. I found the display at two different stores, toward the front. There you will find cards, gift wrap, pillows, chocolates, flowers, and more – It's your One-Stop Mother's Day Shop!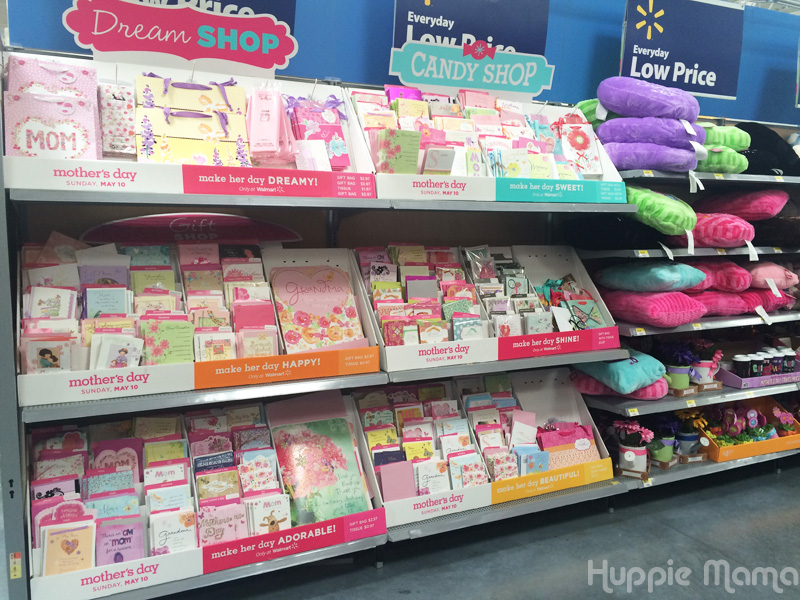 Ready for an awesome Mother's Day celebration? Enter below to WIN $4,000 in gift cards. That will definitely make the special woman in your life very happy!