This #KetchupsNewMustard shop has been compensated by #CollectiveBias, Inc. and its advertiser. All opinions are mine alone.
Last weekend was jam-packed with things to do and people to celebrate. Both my sister and brother-in-law graduated with Master's degrees from the same University on Friday, so on Saturday, we celebrated with a family cook-out at my house. I was told by my husband I could not call it a "barbecue" because that refers to a slow-cooking method. So family cook-out it is! I wanted to give a real throwback-retro-All-American feel, with my husband at the grill, a checkered red tablecloth, paper straws, and glass bottles for drinks.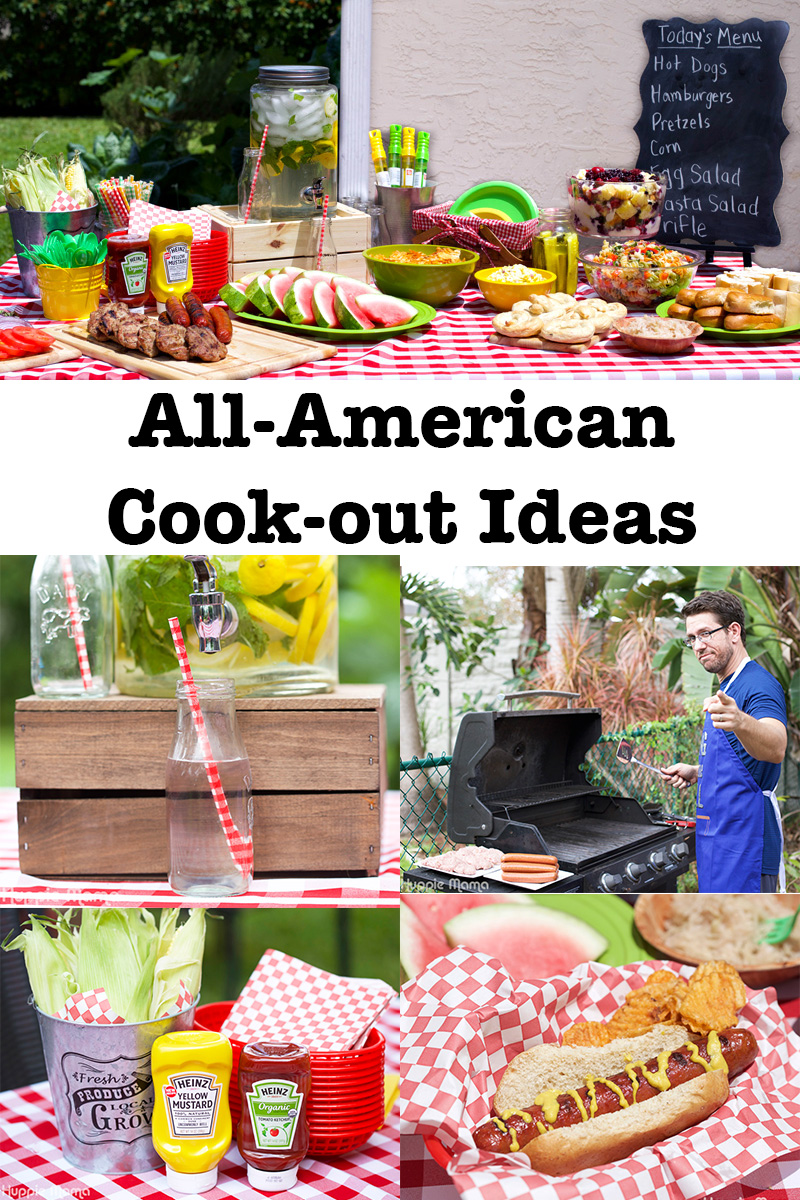 Okay, so let's start this post out with the menu. Like I said above, I wanted to keep it traditional backyard food. We cooked hot dogs, hamburgers, and corn on the grill. I prepared a simple pasta salad and Richard made egg salad.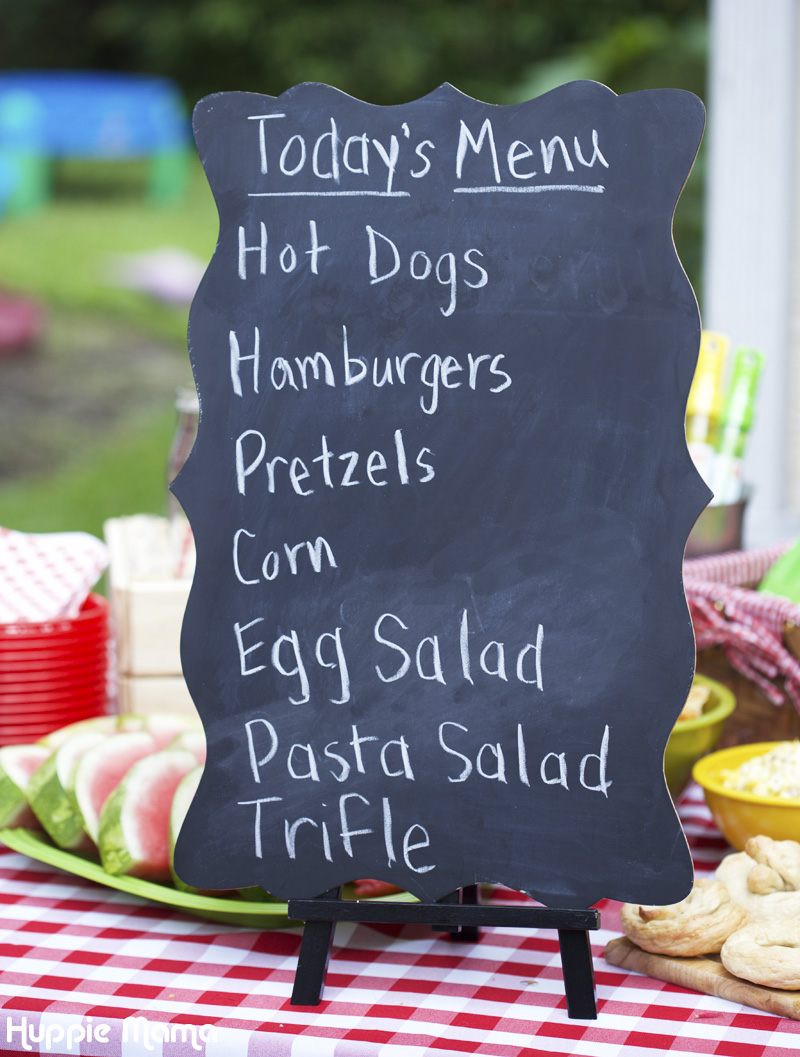 To drink, I made a delicious flavored water. I filled a large water dispenser with a gallon of water, added four sliced lemons and a handful of torn mint. To sweeten it a little, I added a cup of simple syrup. Just add 1/2 cup of sugar to 1/2 cup of water in a small pot and simmer until the sugar has melted. Top this drink off with ice.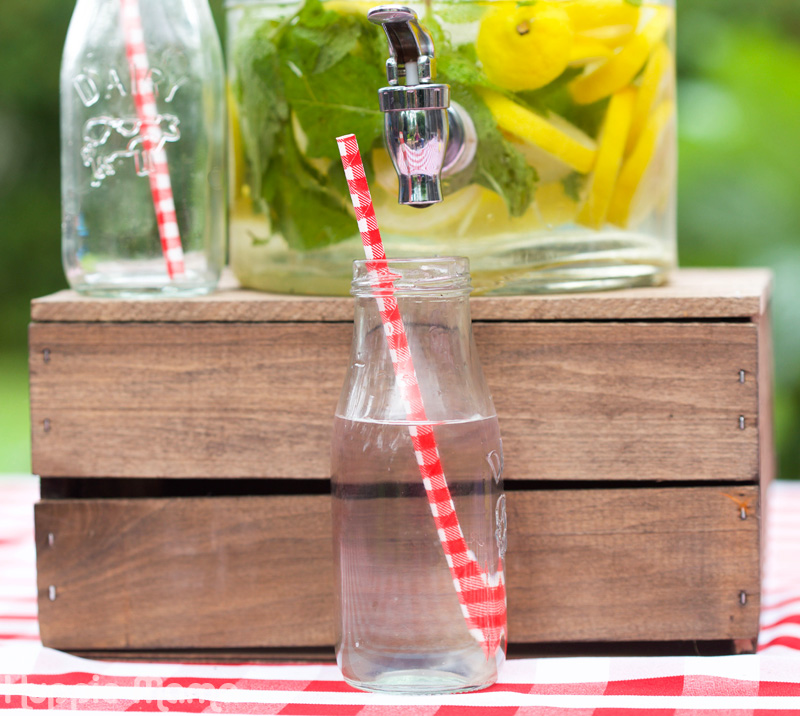 This was such a refreshing drink that everyone at the party loved! And how cute are the small glass bottles and patterned paper straws?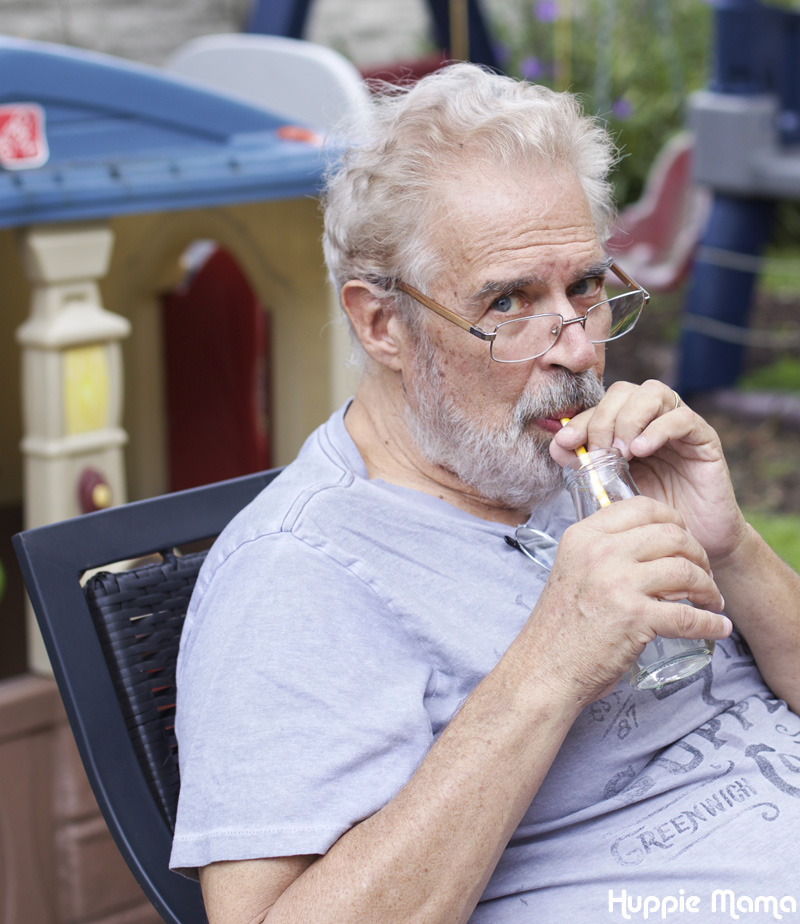 My husband manned the grill during the party. We prepared all-beef hot dogs and a special South Florida twist on hamburgers. Living just minutes from Miami, I decided to try making a Cuban Hamburger.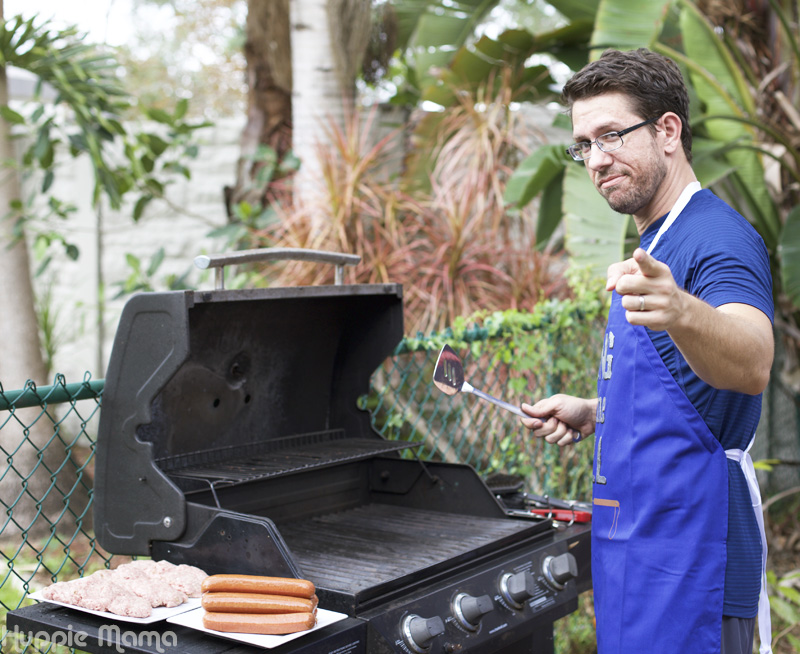 To make the Cuban Burgers, rather than using ground beef, I used ground pork. I seasoned the meat with salt, pepper, garlic powder, and cumin to give it a nice flavor. Because it is ground pork, make sure it is cooked all the way through.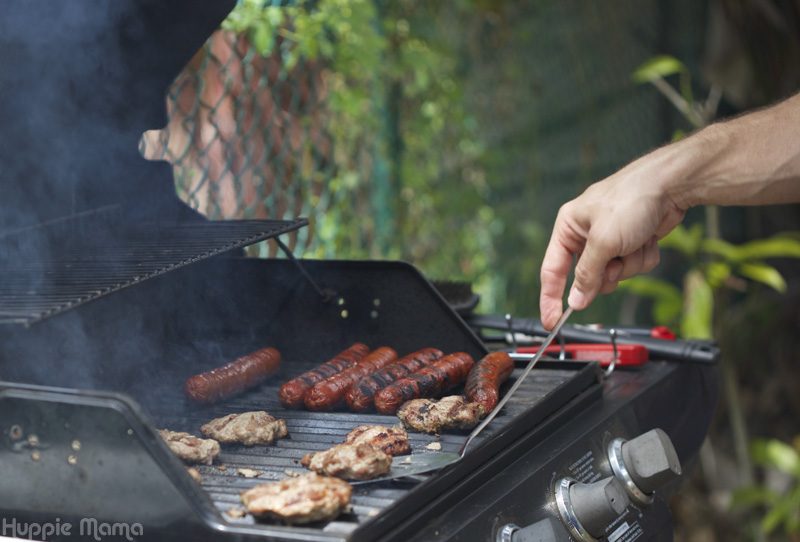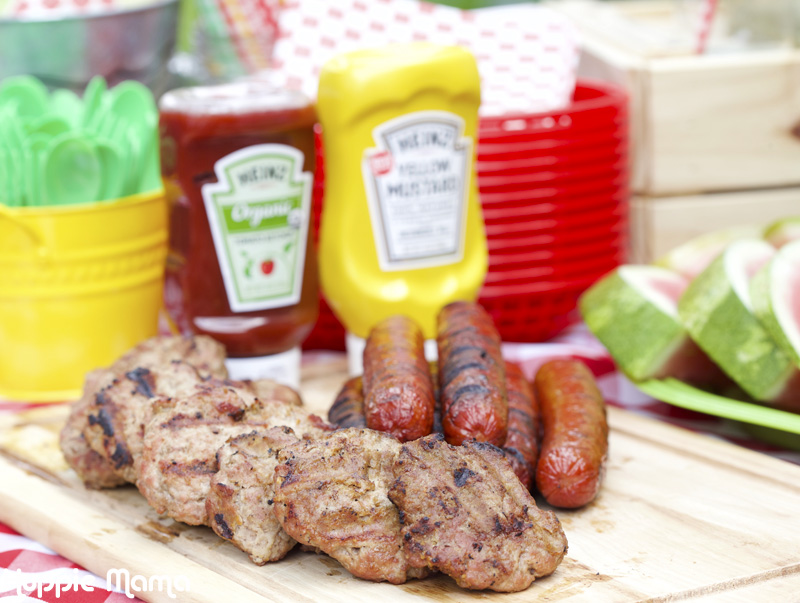 We topped each burger with a slice of ham, a slice of Swiss cheese, pickles, and New Heinz® Yellow Mustard. Rather than using a hamburger bun, I used sliced Cuban bread. I pressed the burger with the spatula and toasted the entire sandwich on the grill to get the feel of a Cuban sandwich.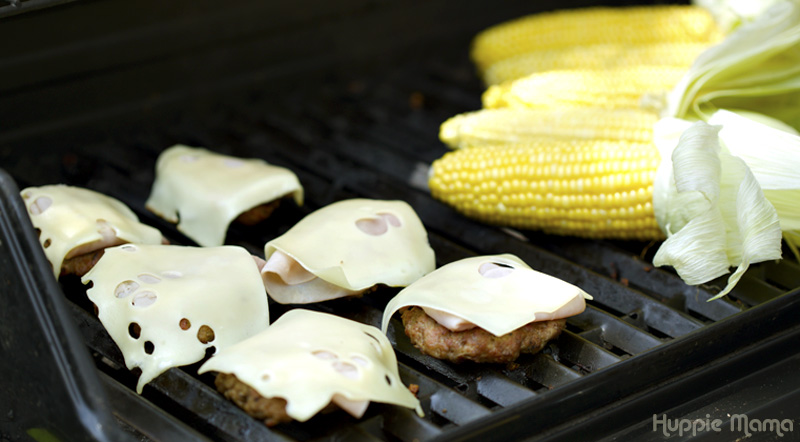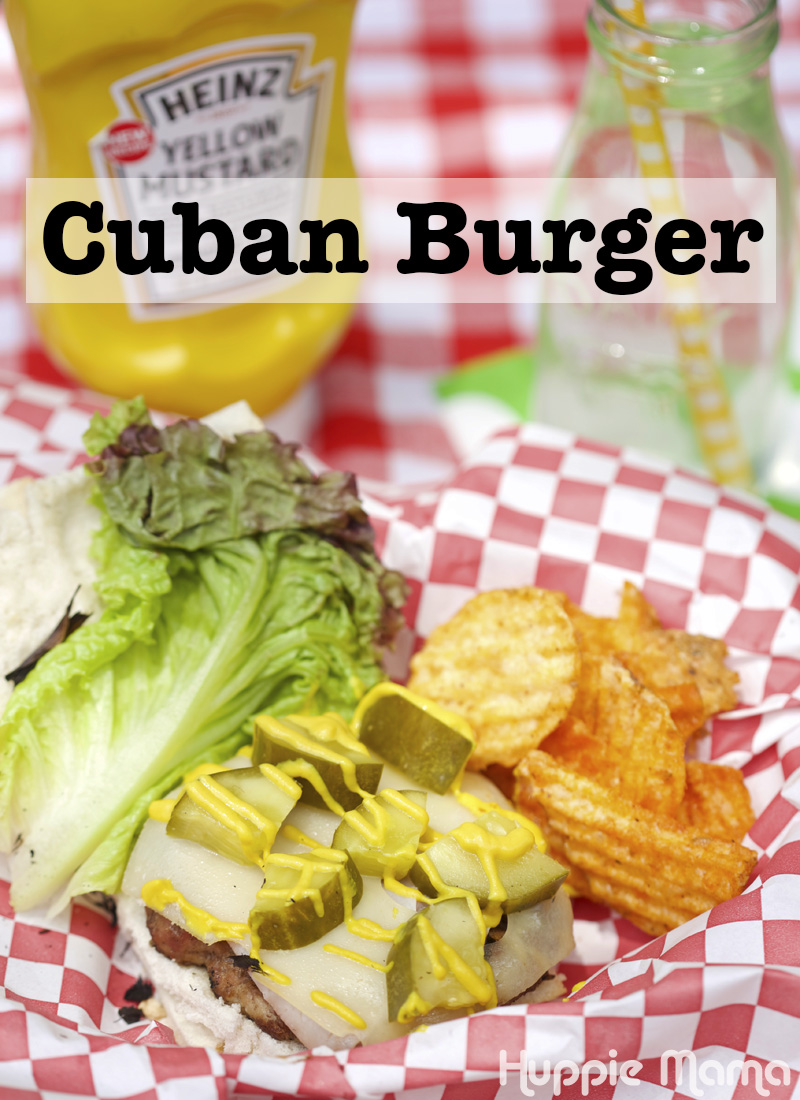 To top off the hot dogs, make sure you have the perfect condiments, like Heinz Yellow Mustard. Heinz has been making food taste great for almost 150 years. Now they are applying that expertise to mustard with a secret blend of 100% natural ingredients, including stone-ground mustard seeds, spices, and vinegar. The top-down bottle design means no more soggy bread from water squirting out first. And look, Heinz even carries an Organic Ketchup now. Awesome!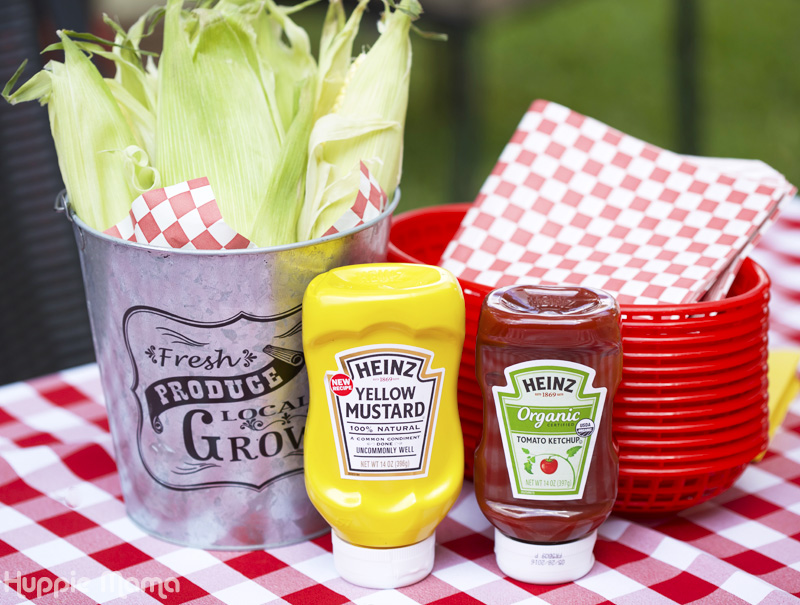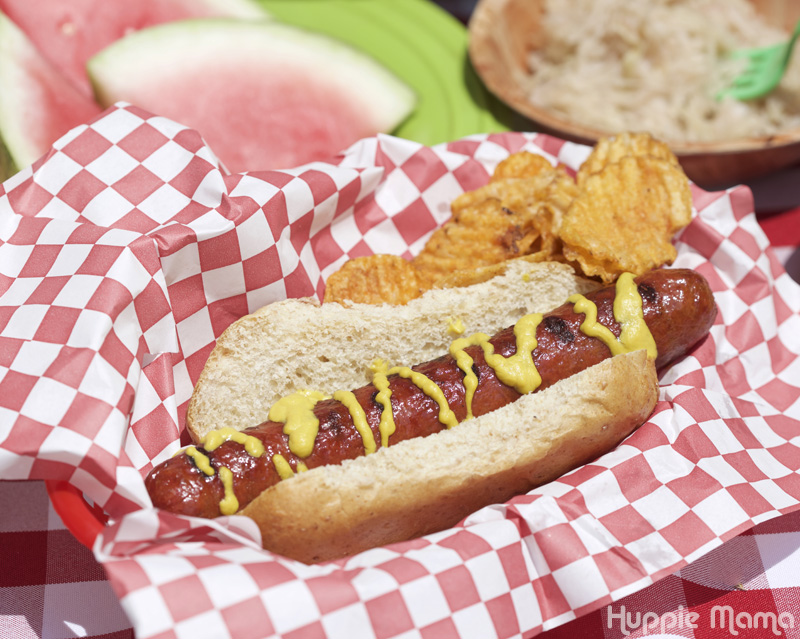 To follow-up with the traditional cook-out feel, I served slices of refreshing watermelon and crinkle-cut barbecue potato chips. My family has been devouring watermelons recently because they are perfect this time of year!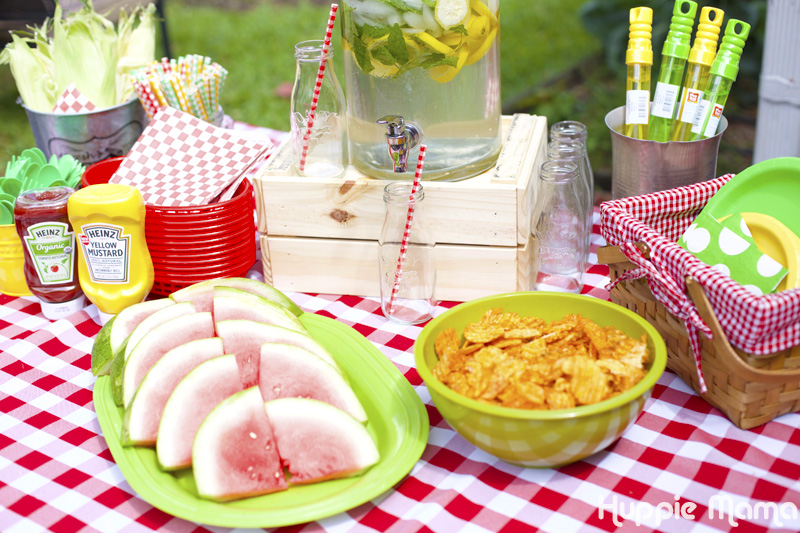 When I think about yellow mustard, the first thing that comes to mind is soft pretzels. The night before the party, I prepared a batch of pretzels using this soft pretzel recipe. They are easy to make and come out chewy and delicious.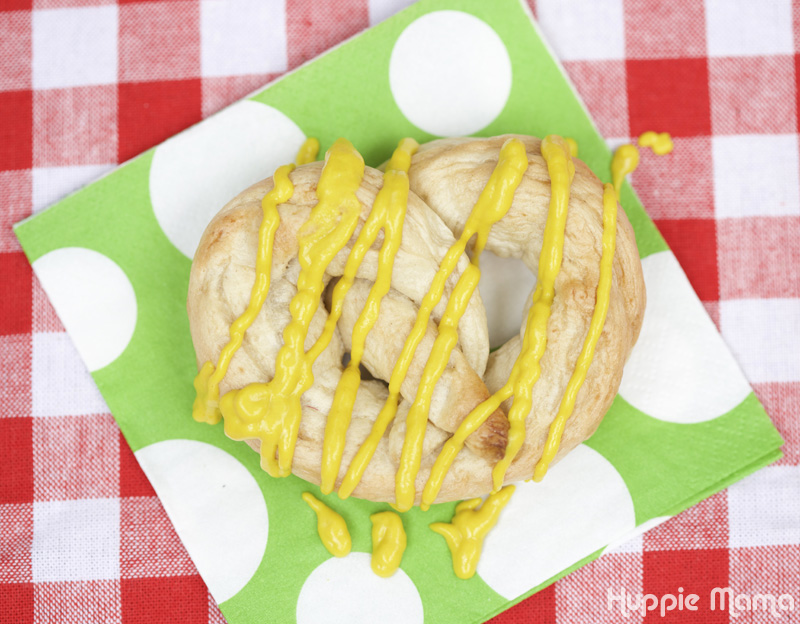 Everyone enjoyed chatting while eating delicious food. Here's a little brotherly bonding!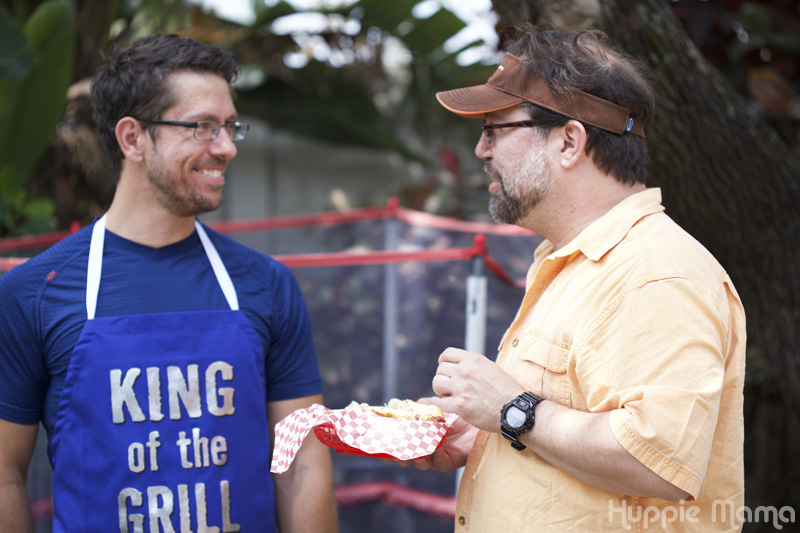 Then, of course, it was time for my favorite part of most meals: dessert! I chose a really simple-to-prepare dessert: Triple Berry Trifle. To make this dessert, purchase two plain pound cakes from your grocery store's bakery or even the frozen section. Cut the cakes into cubes. Place a layer of cake pieces on the bottom. Next, add a layer of prepared vanilla pudding. For the third layer, add frozen mixed berries (e.g. strawberries, blueberries, raspberries, and/or blackberries). Continue to layer the dessert until your trifle dish is filled to the top. When you make individual servings, add a little whipped cream on top.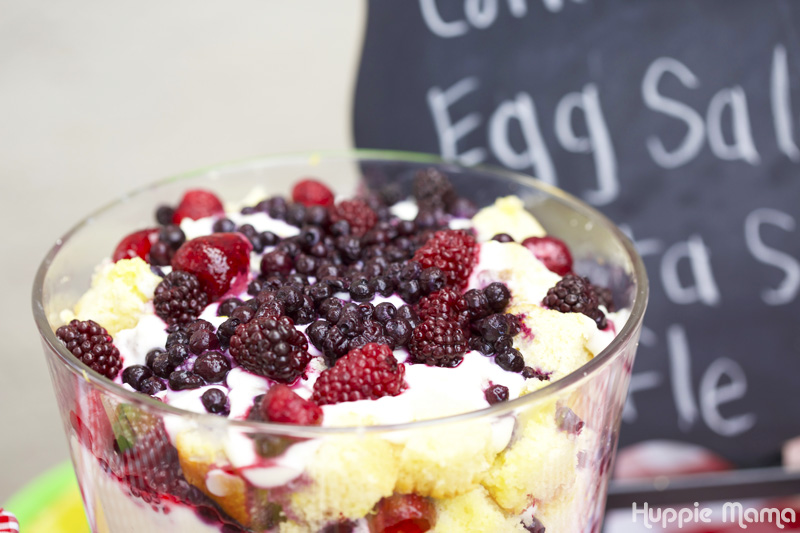 After we were done eating, the kids needed some backyard entertainment. My son had fun with bubbles and then sidewalk chalk. I think he scribbled on every square of pavement out there.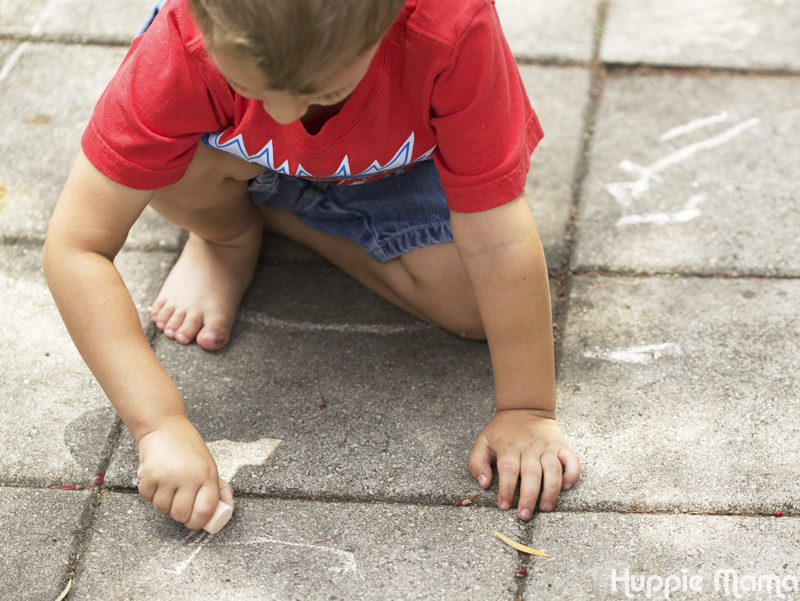 Then my mom got out the hose and sprayed it as the kids ran through it! They had so much fun splashing around in the backyard. I think my mom had fun, too.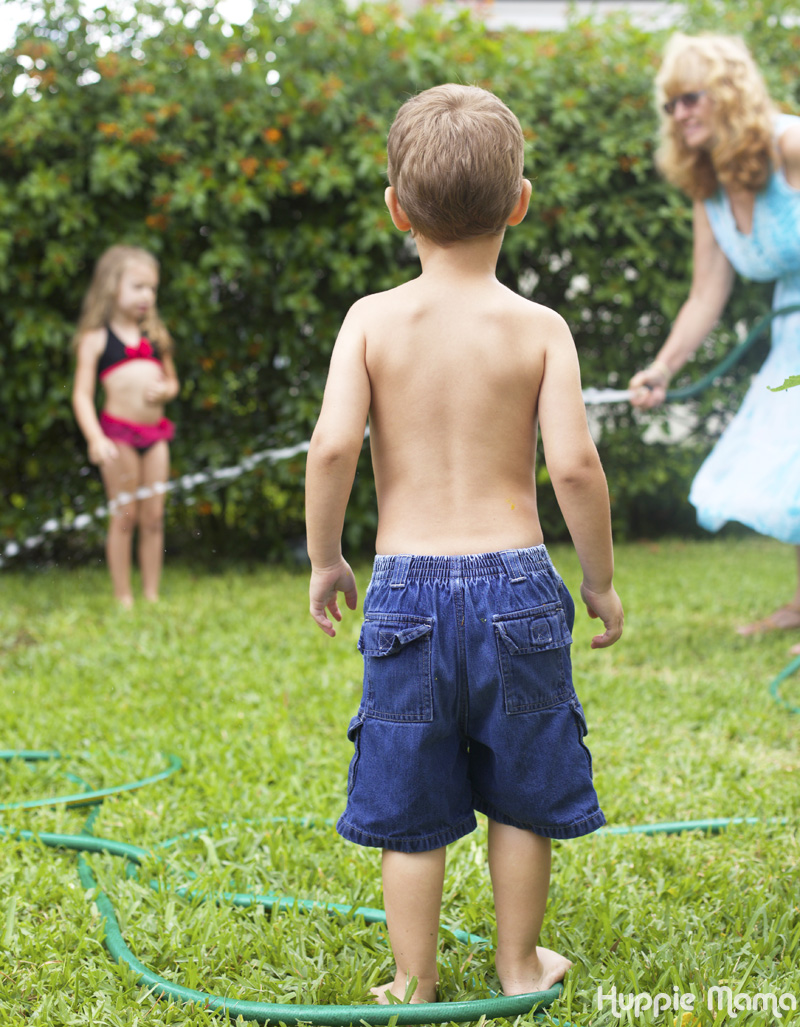 Our family cook-out was a wonderful celebration of springtime in South Florida. I love spending time with my entire family, watching my children play with my parents, everyone enjoying some of our favorite backyard dishes.
What are your favorite dishes to include at a family cook-out?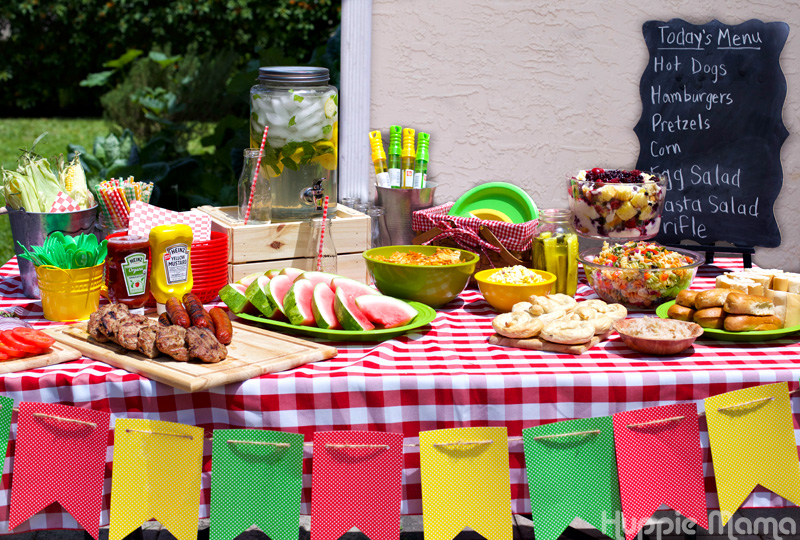 Looking to purchase the new Heinz Yellow Mustard? Visit your local Walmart and look down the condiment aisle. Heinz Yellow Mustard is available in in 8, 14 and 20 ounce bottles.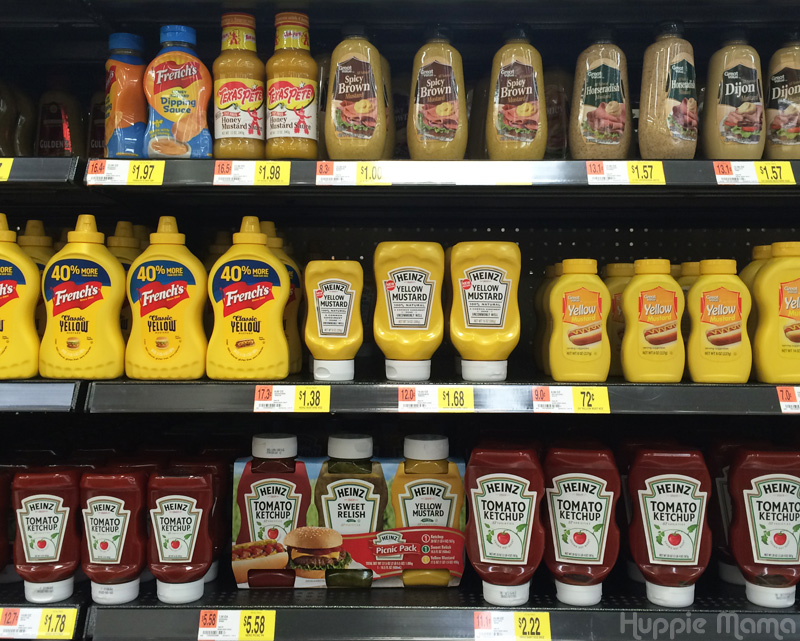 Follow Huppie Mama's board Outdoor Barbecue Party Ideas on Pinterest.