Get inspired by these Summer Scrapbook Ideas
Scrapbooking is one of those things that I absolutely love, but rarely make the time for. However, this past month, I made two scrapbooks! I take so many beautiful photographs with my camera, so it was time for me to sift through all of them (some that are many years old), pick out some of my favorites, and print them on my new HP Envy 5660. Thanks to my partnership with HP Instant Ink, regardless of how many photographs I print, I will #neverrunout of ink.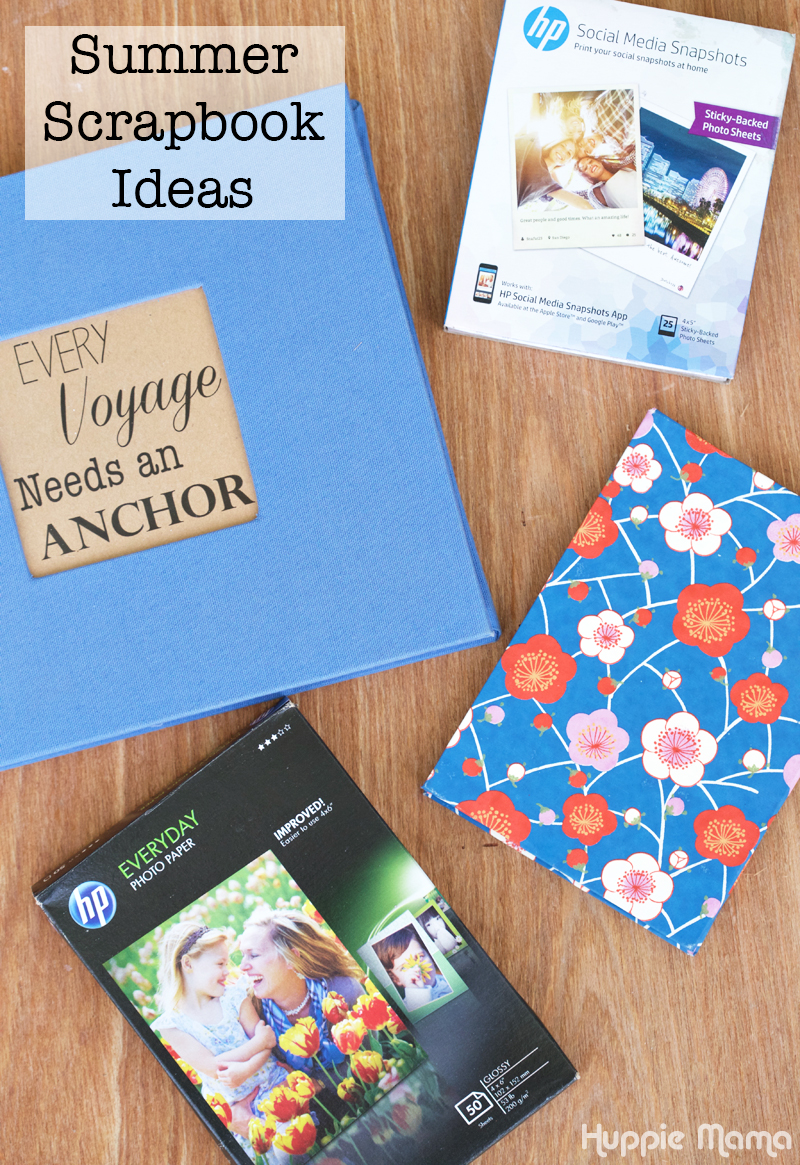 The first scrapbook I made was for my husband for Father's Day. I paired this book with his favorite cologne to make the perfect gift. This scrapbook documented our journey together over the years, highlighting some of our favorite vacations starting in 2003.
Materials:
8″ x 8″ top-loading scrapbook
4″ x 6″ HP glossy photo paper
8″ x 8″ card stock
several single-color and patterned scrapbook paper
adhesive photo squares
gel ink pens
letter stickers
stickers to write captions
Directions:
Begin by selecting and printing your favorite photos.  It helps to choose a theme for your scrapbook. This scrapbook's theme was travel, specifically related to the ocean. I used my HP Envy 5660 printer and HP glossy photo paper to print our best travel pictures. Be sure to select the proper settings (high-quality, photo paper) to get great printed images.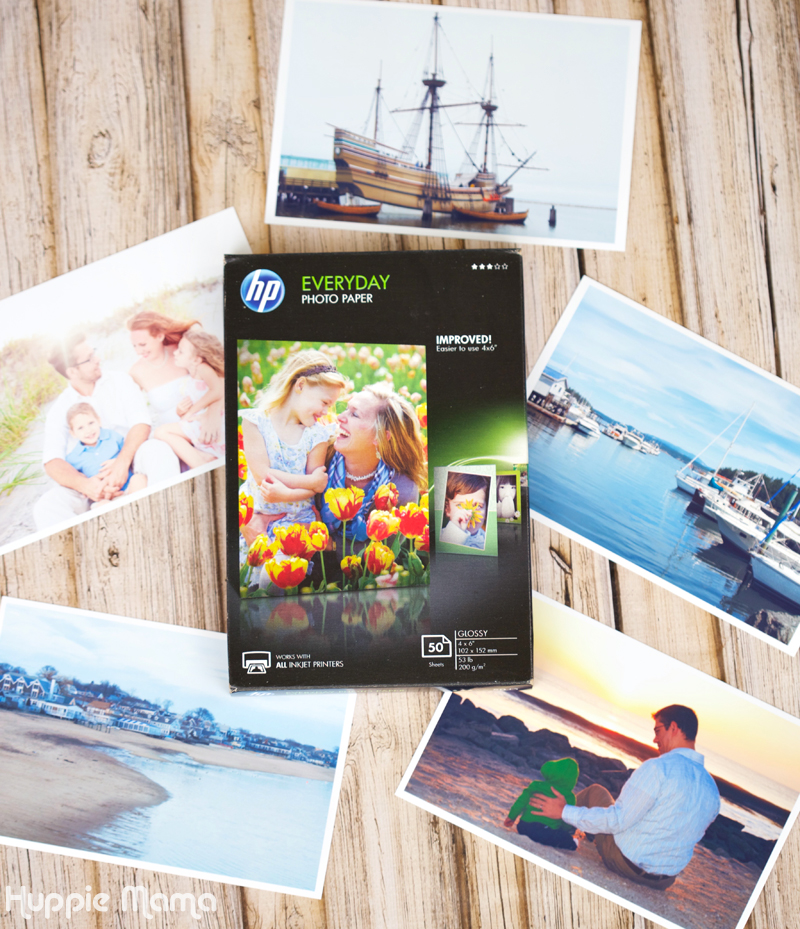 Next, gather all of your scrapbooking materials. I liked the idea of using neutral, brown paper in the background, but then I added pops of colors and patterns to enhance the appearance of the scrapbook. Because I used a nautical theme, I had an anchor hole punch and chose primarily red, white, and blue accent papers.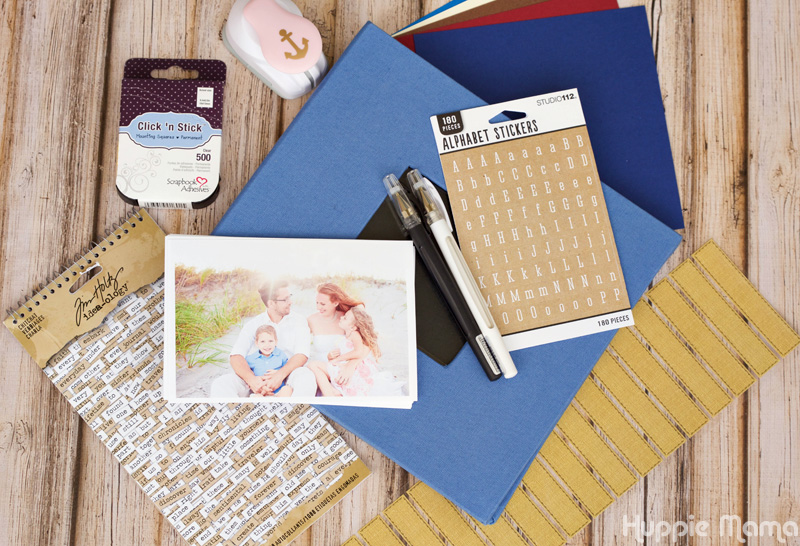 The fun part is finding a way to integrate the solid color papers and patterned papers with the photographs. I tried to examine the feel of each photograph and pair the papers accordingly.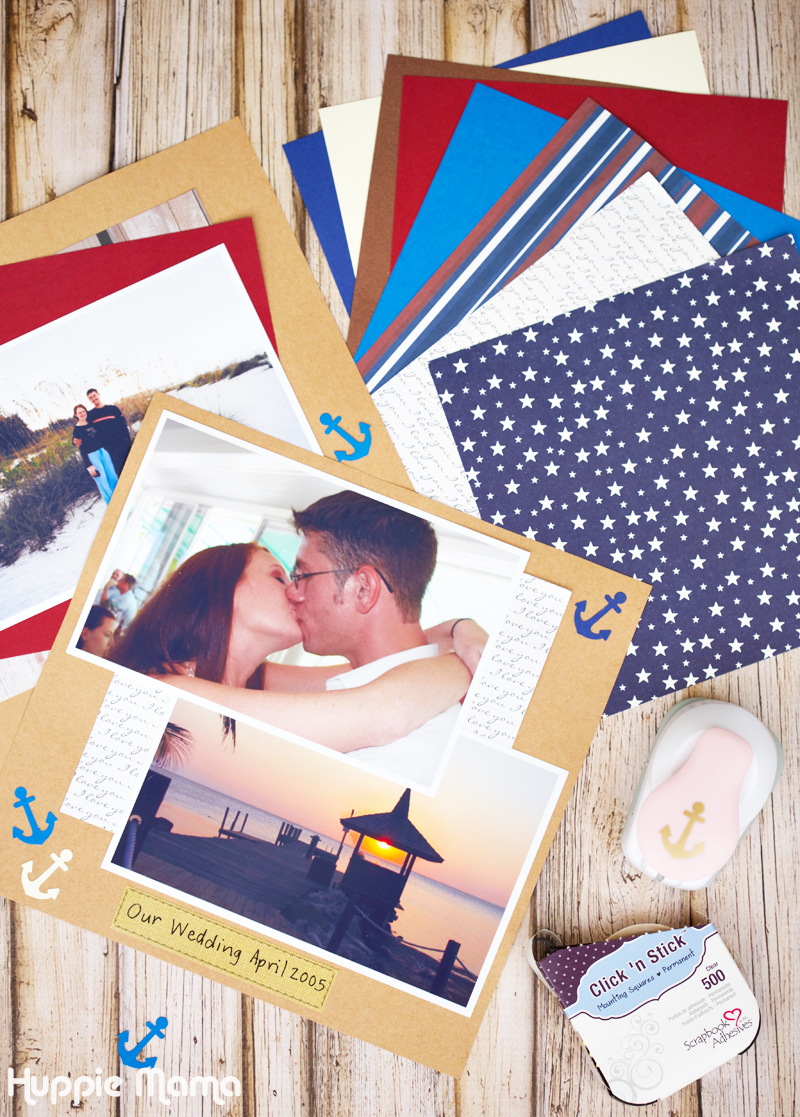 I tend to start scrapbooks and not finish them, but usually that's because I try to make each page unique, which gets tedious. For this scrapbook, I created two different layouts: one for single-picture pages and one for double-picture pages. It was hard to select just one image for some of our traveling experiences, so I went with two images per page.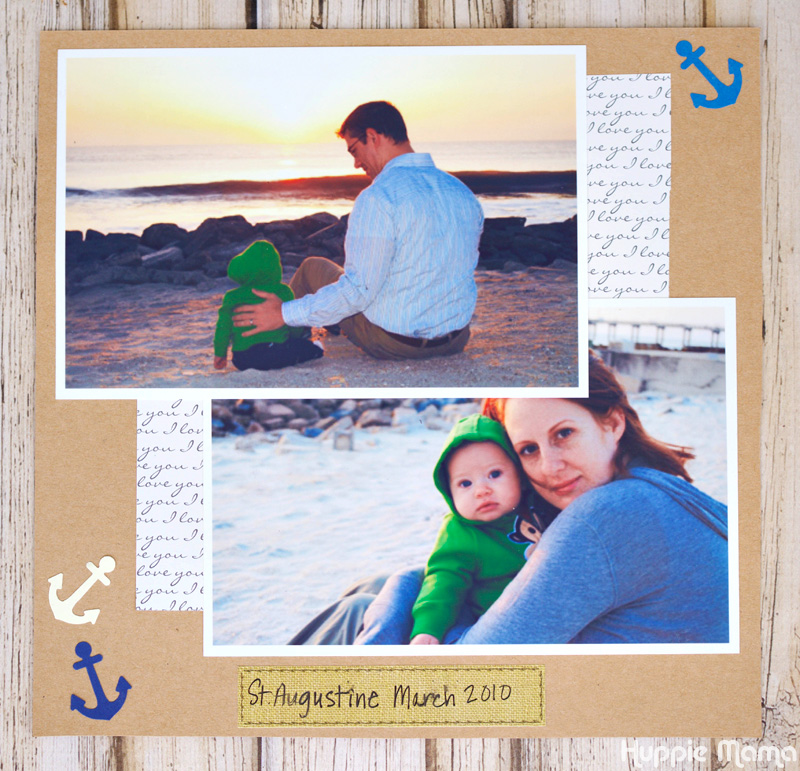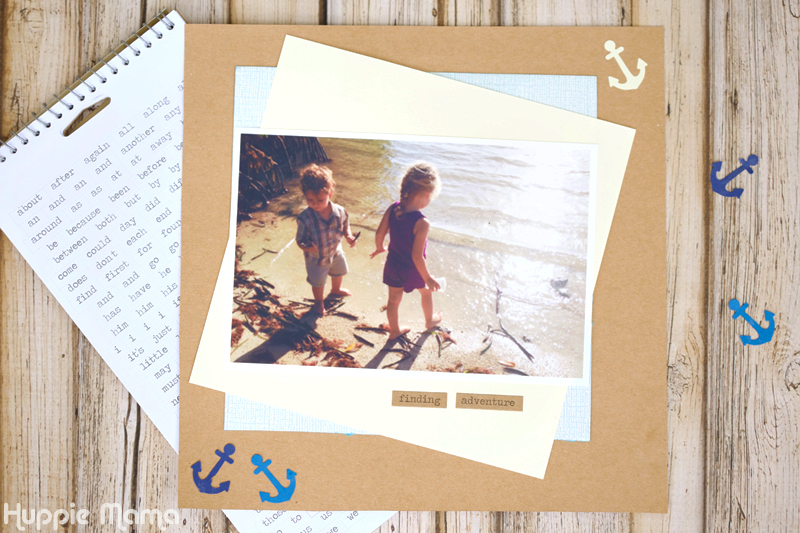 The fun thing about making scrapbooks is reminiscing. I loved looking at old pictures from our pre-child travels. We traveled all throughout Florida, up the east coast to Massachusetts and New York, and as far northwest as Friday Harbor off the coast of Washington State, and southwest to San Diego and Tijuana, Mexico. Good times!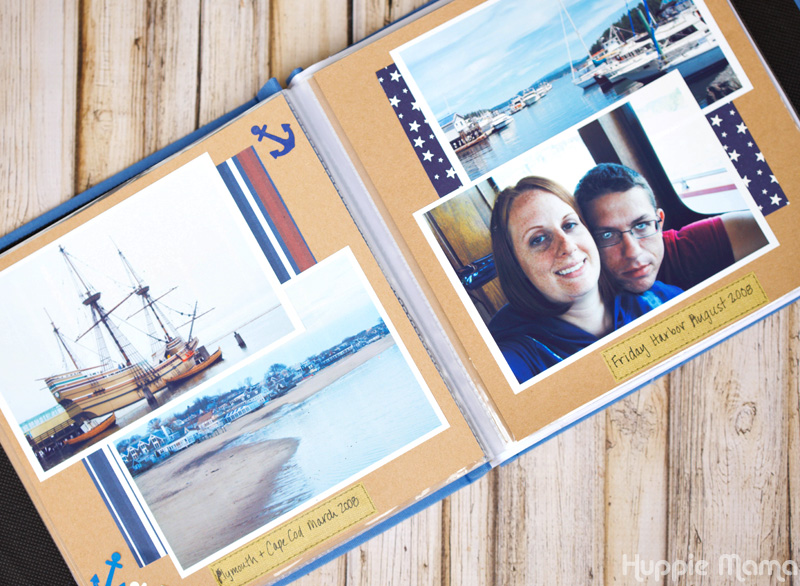 For the second scrapbook, I focused on images taken over the past school year as a way to commemorate my daughter's first year of school. Rather than making a traditional scrapbook, I created an accordion book containing our favorite memories.
Materials:
Basic Accordion Kit
HP Social Media Snapshots paper
Patterned scrapbook paper
Adhesive
X-Acto knife
Directions:
Begin by gathering your materials. This HP Social Media Snapshots paper is awesome! Just download the HP Snapshots app on either your Android or iPhone, select your favorite pictures, add captions, and print directly from your phone. I love having a wireless printer!
This book arrives as a kit in separate pieces, so you will need to assemble it yourself. Take your scrapbook paper and place it under one of the two cardboard scrapbook ends. Cut a rectangle out of your scrapbook paper that's about 3/4″ wider than the piece of cardboard. Then cut out the corners as I have below so that you can easily fold your paper over and glue it in place.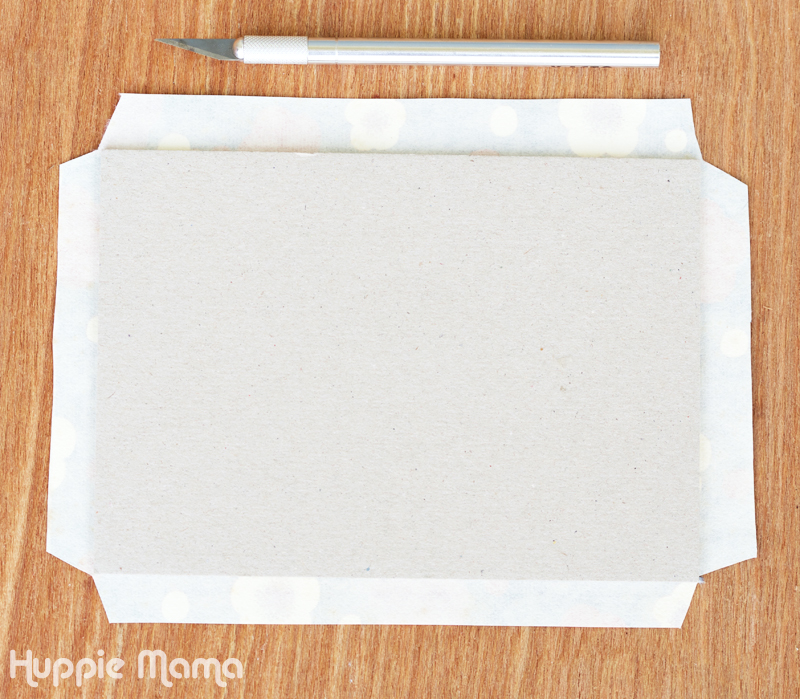 Repeat this process for both the front and back end of the accordion book. I rubbed the side of the X-Acto over the scrapbook paper so that it was smooth and free of bubbles. Allow them to dry thoroughly.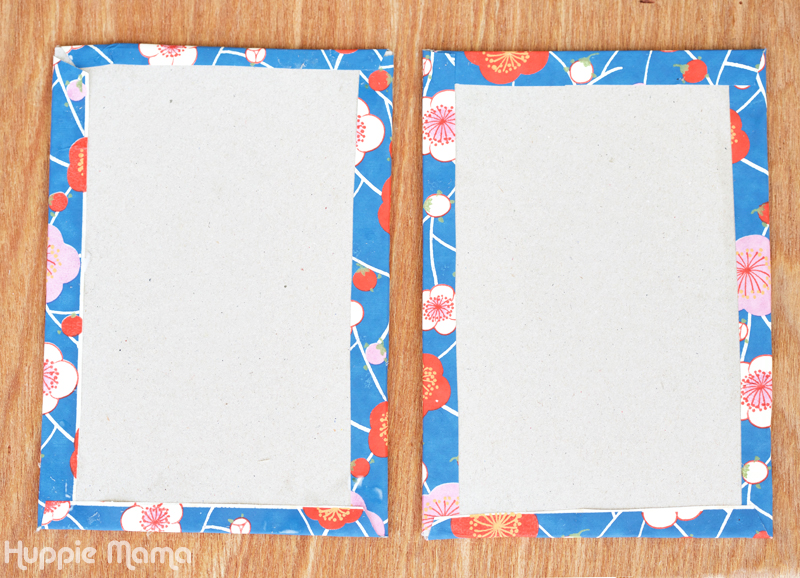 Next, you will glue both ends of the accordion portion to the outer pieces. Again, smooth them over well to remove bubbles and allow them to dry thoroughly.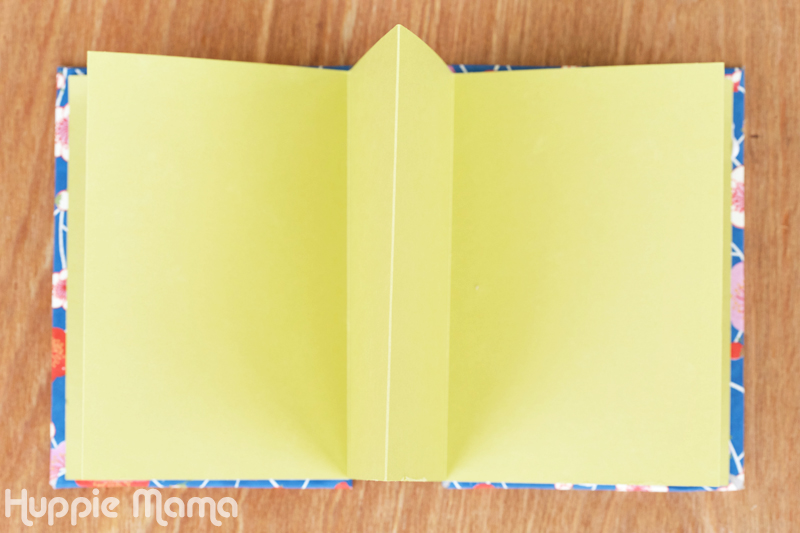 Using the HP Snapshots app, I was able to select all of my favorite pictures, add fun captions in my preferred font, and print them. I like how the printed captions give a more consistent feel to my scrapbook.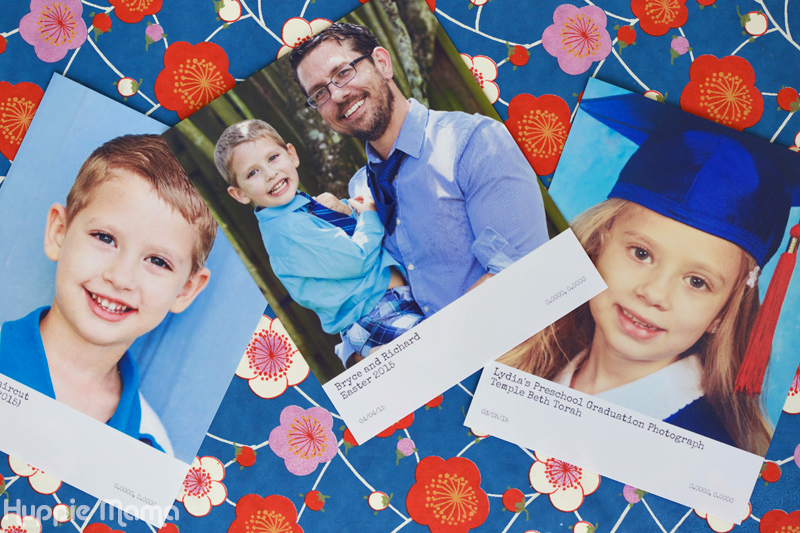 To complete this accordion scrapbook, adhere the pictures to each page by peeling the plastic backing and sticking them. I used both sides of the accordion pages to maximize the number of pictures I could include. It makes the scrapbook more fun to view and display when there are two sides.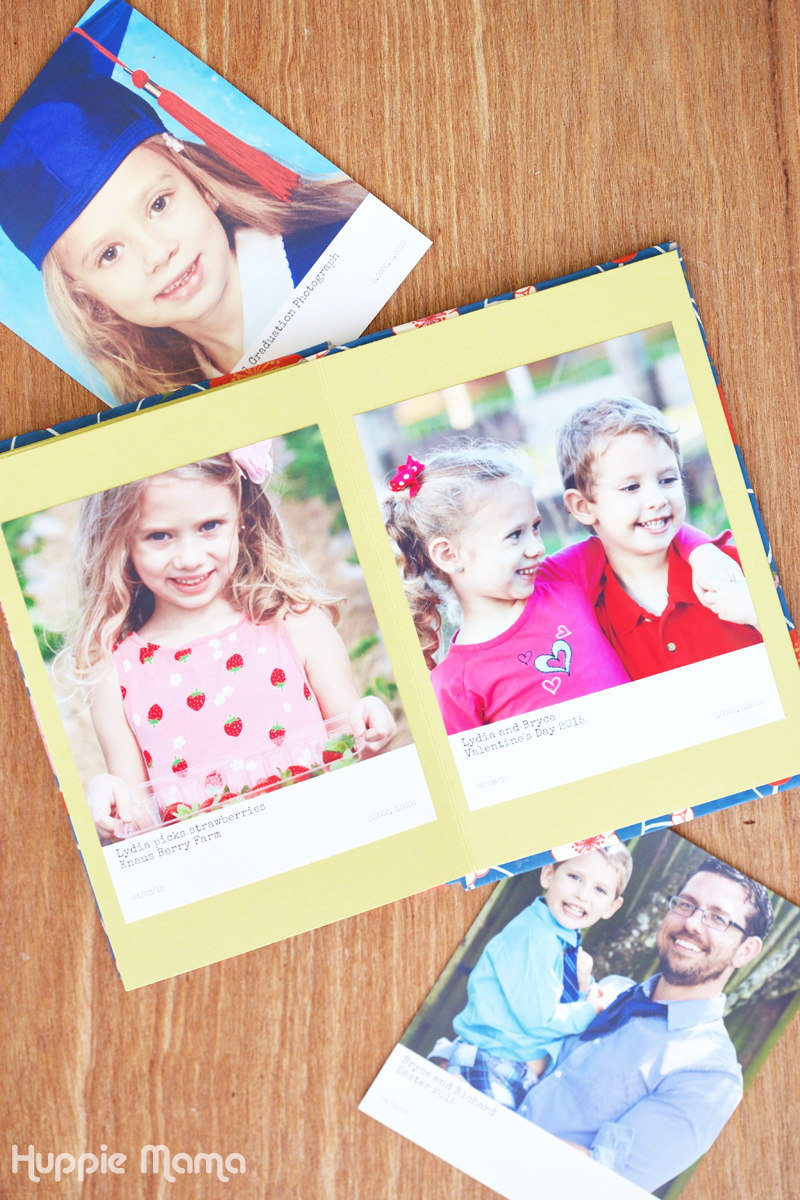 Here's my completed accordion scrapbook using HP Social Media Snapshots paper and the HP Snapshots app. How cute are these pictures from the last year and how beautiful is that Japanese blossom paper?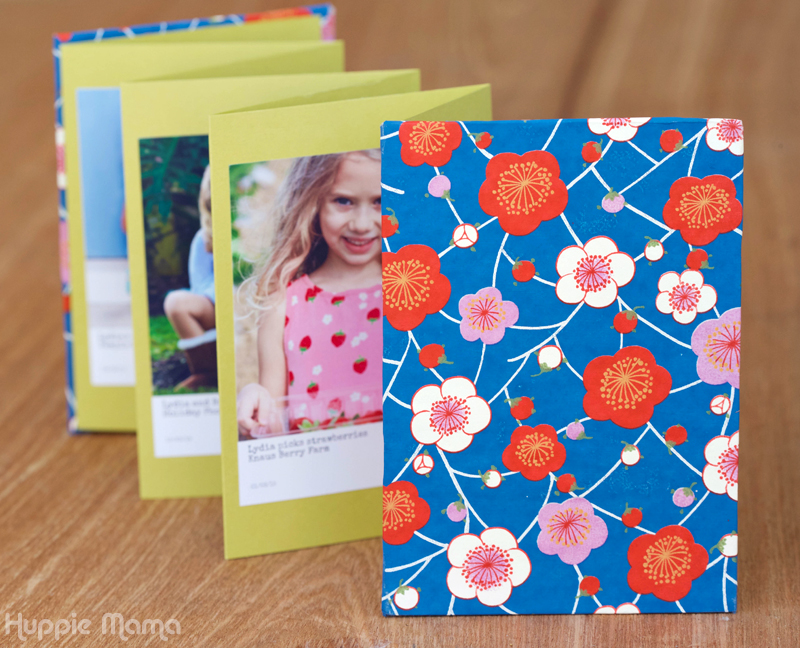 Have fun crafting with these Summer Scrapbook Ideas!