Simple instructions to make Sufganiyot, a traditional jelly doughnut served on Hanukkah.
Richard and I decided early in our marriage that we both enjoyed the secular celebration of holidays throughout the year. We embraced traditions from different religions and cultures while creating some of our own ideas to carry on year after year. Once we had children, of course they would get super-excited about the holidays, so we've found all different ways to celebrate throughout the year. One tradition I began a few years ago was the preparation of Sufganiyot for Hanukkah. Every culture seems to have their own fried dough: the Italian zepolli, the French beignet, the Mexican churro, and the Israeli sufganiyot. I actually never knew anything about this tradition until recently, but once I learned that I could celebrate Hanukkah with jelly-filled doughnuts, I was sold! These doughnuts are made with a yeast-based dough, which makes them crisp on the outside and soft on the inside.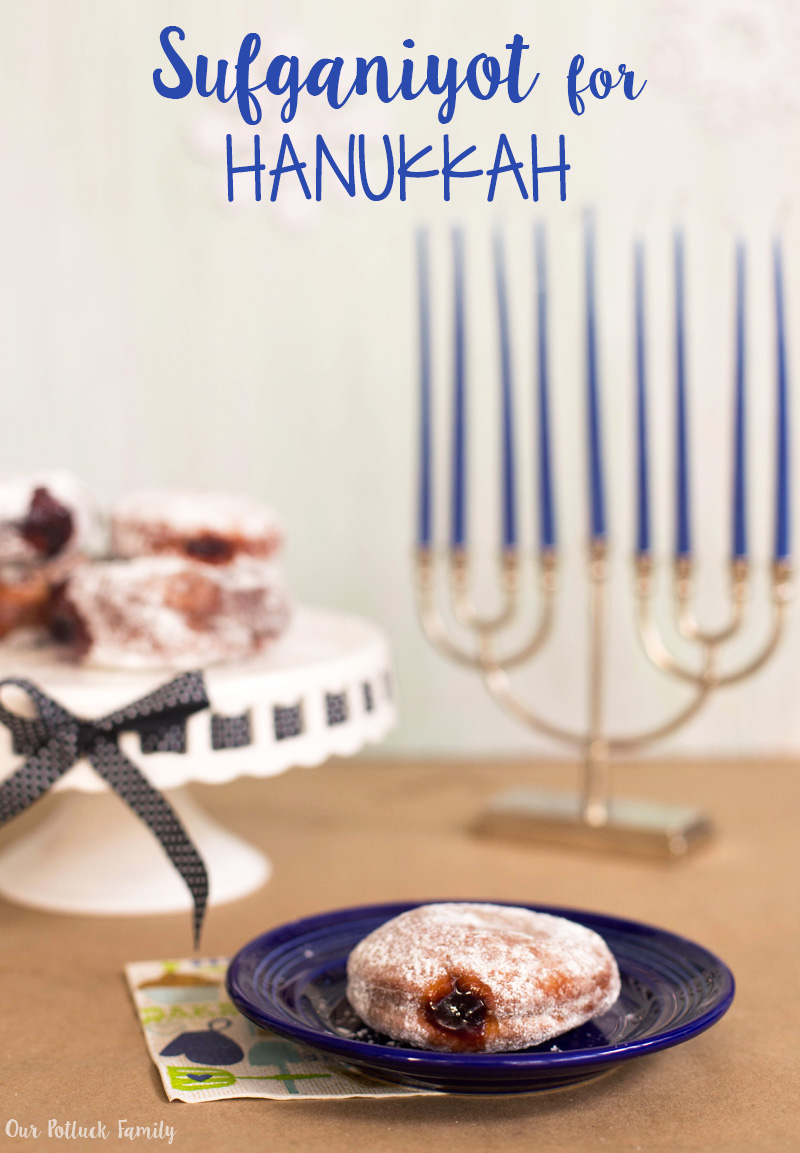 Sufganiyot Ingredients:
2 cups all-purpose flour, plus more for dusting
1/4 cup granulated sugar
1 packet (1/4-ounce) active dry yeast
1/2 t fine salt
2 large eggs yolk
1 cup warm whole milk
2 T butter, softened
Olive oil for frying
Fruit jelly
Powdered sugar for coating doughnuts
Sufganiyot Directions:
In the bowl of a stand mixer, combine the warm milk (about 110 degrees, or warm to the touch – I quickly heat it in the microwave), yeast, and sugar, and allow it to sit for about 5 minutes until it begins to bubble. Then add the flour, salt, egg yolks, and softened butter to the mixer. Using a bread hook, knead the mixture for about 5 minutes until a smooth ball of dough forms.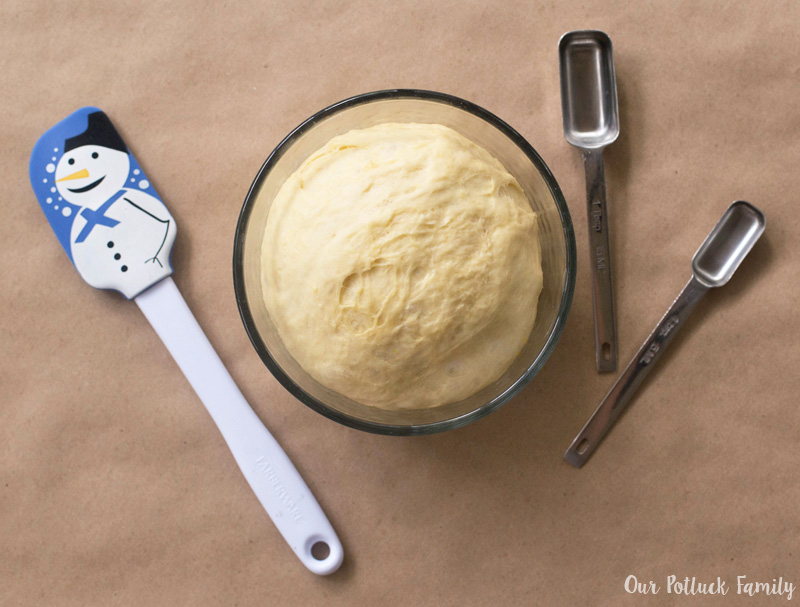 Transfer the dough to a bowl and cover with a warm, damp kitchen towel. Allow it to rise in a warm place for about an hour. I like to place the bowl in the microwave while it rises. You can also use an empty oven. When the dough has risen, roll it out to about 1/2-inch thick. Using either a biscuit cutter -or- a 1-cup measuring cup (I used the latter), cut a dozen circles from the dough. Allow these to rise covered with a damp cloth for another hour.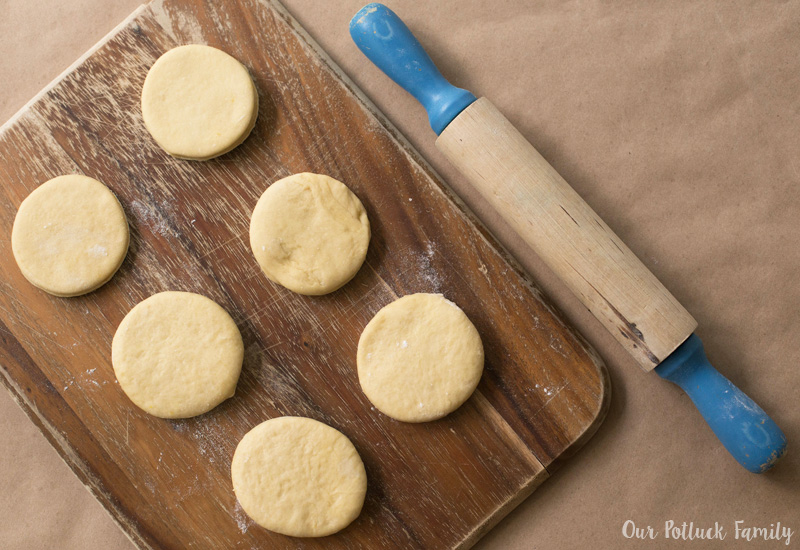 Place 1.5 quarts of olive oil in a 3-quart pot. I prefer to use olive oil to do my frying, but you can try a different oil instead. Set the heat to medium-high until the temperature reaches 350°F. If you don't have a thermometer, you can place a small piece of dough in the pot and wait for it to brown and rise to the top.  Using a slotted spatula, transfer the dough to the oil, one at a time. You can do fry two at a time. Fry until the bottoms are golden brown, about 1 minute. Carefully flip and fry until the second side is golden brown, about 1 minute more. Transfer each one to a baking sheet with a wire cooling rack set inside to cool.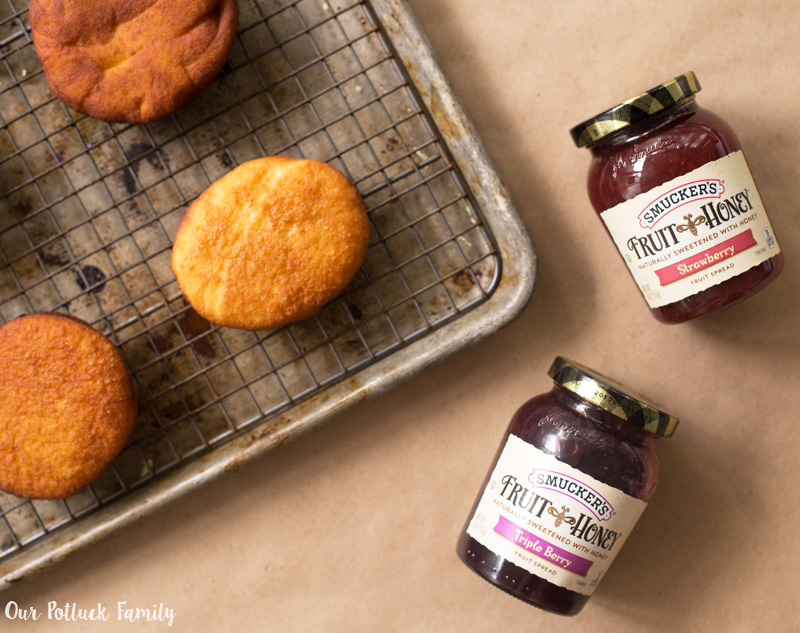 Place your favorite flavor jelly in a piping bag fitted with a 1/4-inch tip. Using a paring knife, stab a hole in the side of each doughnut to form a pocket. Place the top of the piping bag into the pocket and pipe about 1 teaspoon of fruit spread inside.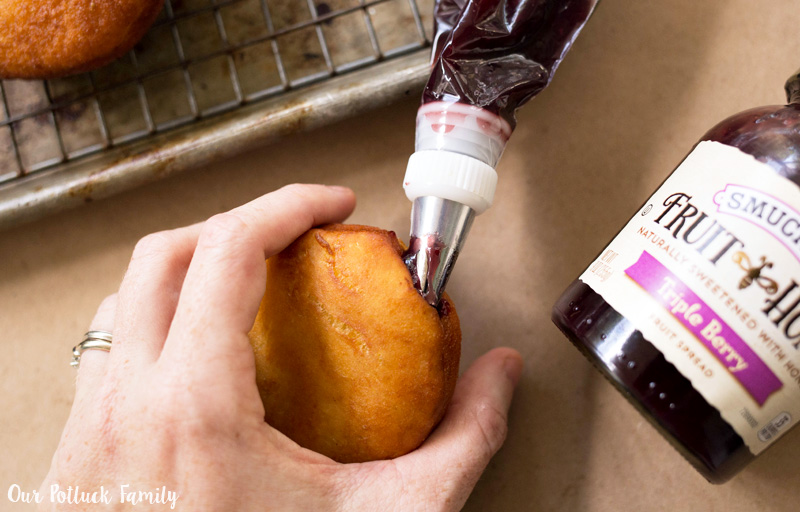 When all the sufganiyot are filled, toss them in powdered sugar. Tip: I realized today that I was out of powdered sugar, so I paced granulated sugar in my high-spread bender, and got perfect powdered sugar. This would work in a coffee or spice grinder, too. Now your sufganiyot are ready to serve! These make the perfect dessert for a day at home with family or to bring to a special dinner with friends.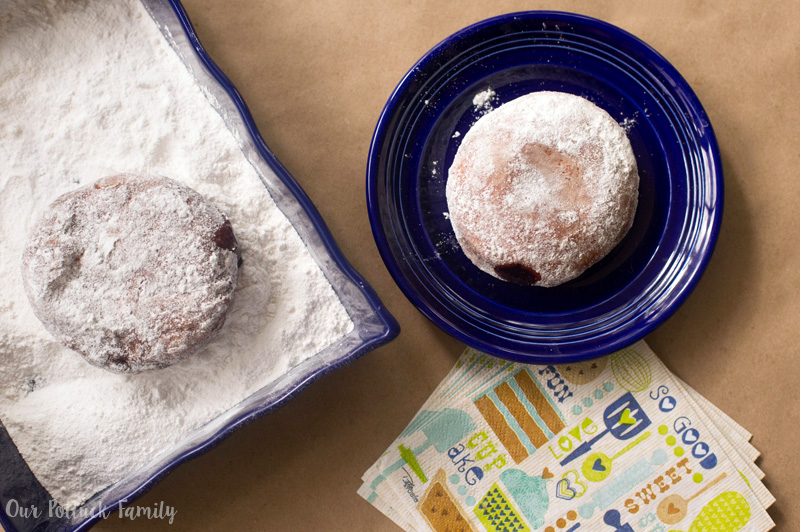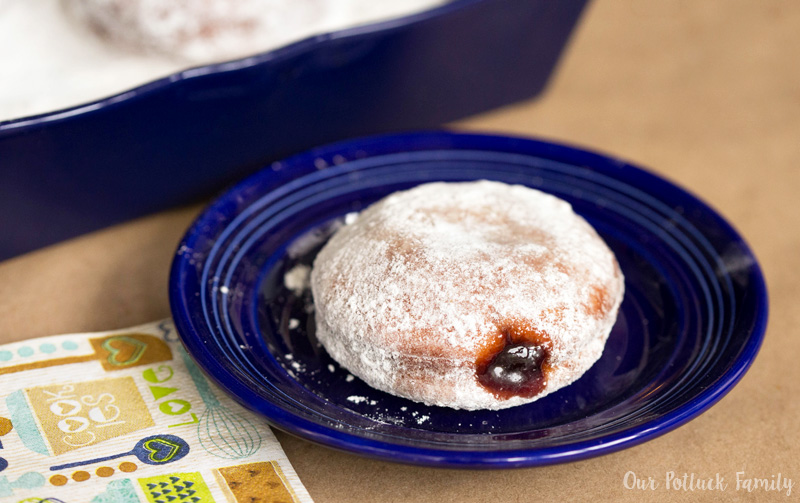 Make these delicious fried doughnuts part of your annual Hanukkah traditions, along with eating some delicious latkes, lighting the candles, and reading holiday books to your children. It's a wonderful way to celebrate as a family.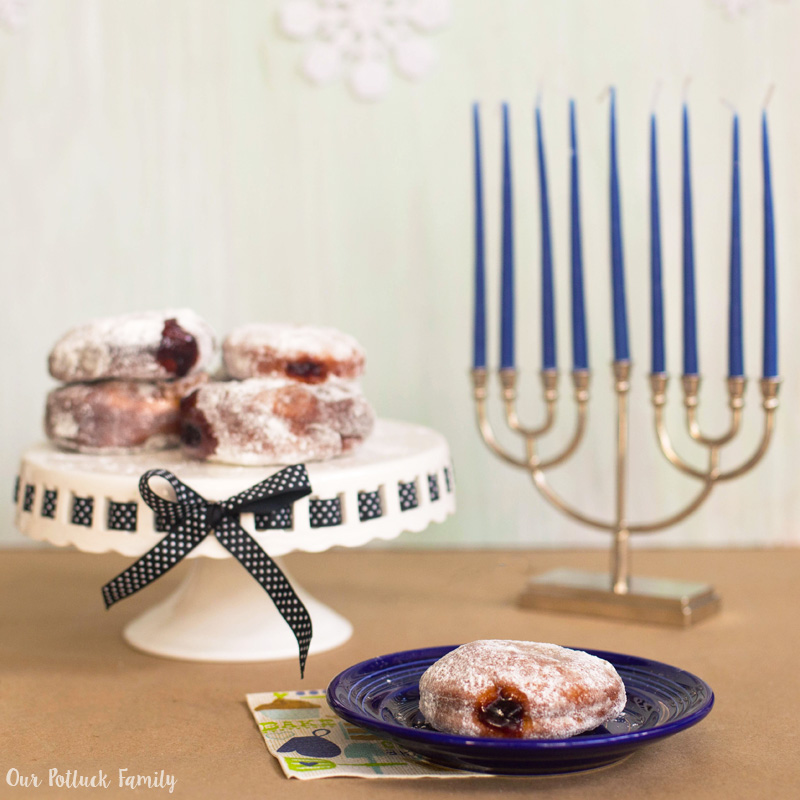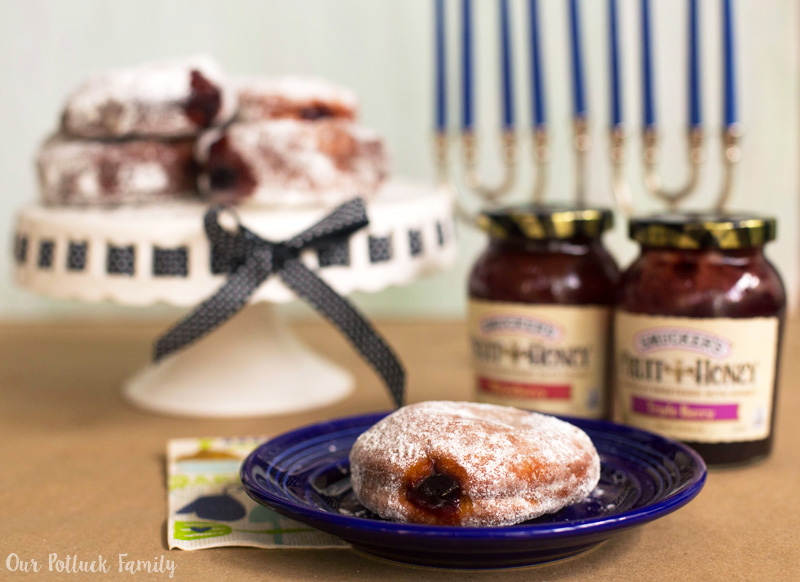 What do you prepare for your Hanukkah celebrations? Check out these Chanukah crafts for more family-friendly ideas!
Pin this Sufganiyot recipe below!