This Winter Wonderland Party is inspired by the game Candyland.
I generally put a lot of planning into my party posts, but this one was exceptional. I am so excited to share this party idea! Inspired by a holiday twist on my favorite childhood board game, I created a Winter Wonderland Party, complete with an ice cream cone forest, gingerbread village, and snowman family.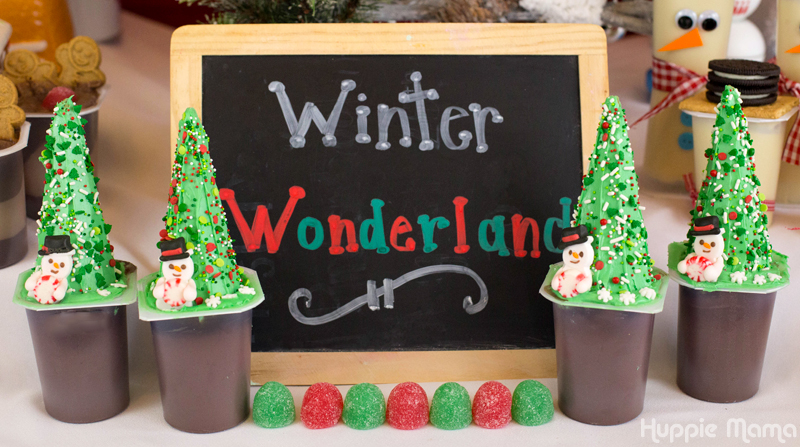 Did I mention how much fun this party was to put together? I wanted it to be whimsical and playful, like a child's winter dream on a table. I started by decorating the Christmas trees. Generally I place my tutorials toward the end of my posts, but these are so cute, I can't help but share them toward the beginning.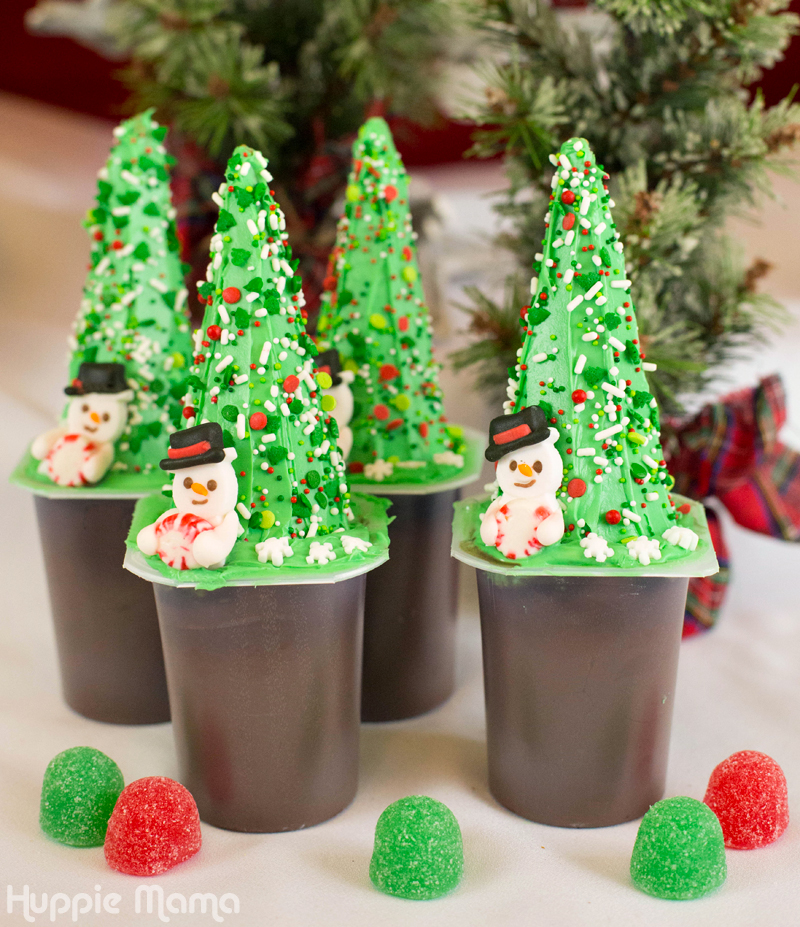 Holiday Pudding Cup Ingredients:
Chocolate pudding cups
Ice cream cones
Green frosting
A variety of sprinkles
Snowman, Santa, Gingerbread Man, or other pre-made holiday character
Holiday Pudding Cup Directions:
Begin by gathering your ingredients. These would be really fun to make with your children, but I also liked surprising them with all of these goodies when they came home from school (so I made them myself).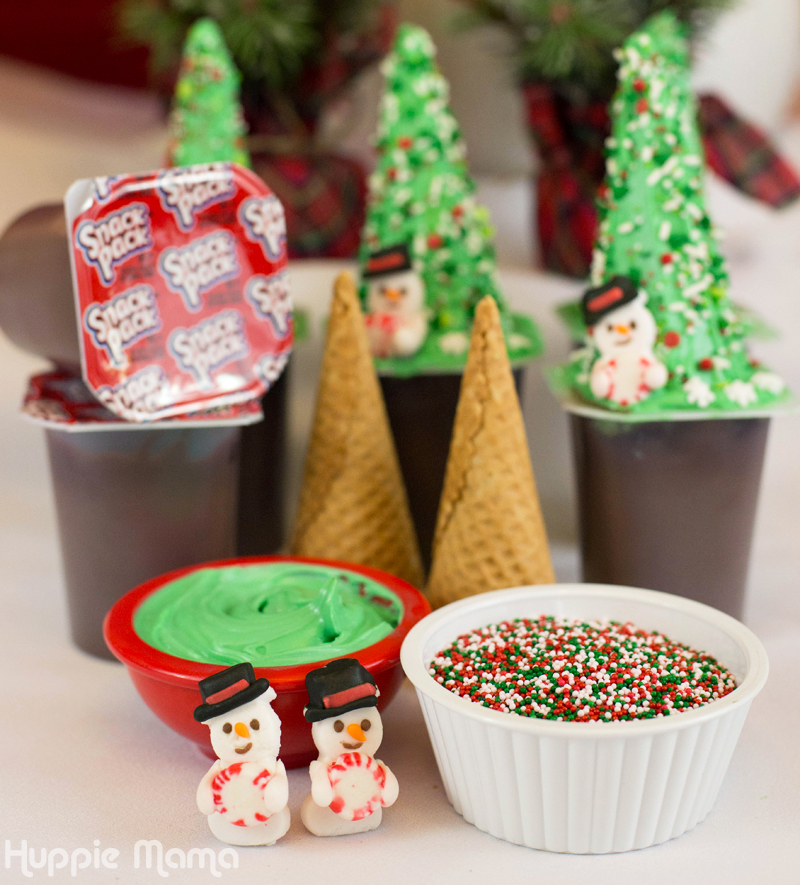 Fill the top of each of your pudding cups with green frosting to resemble grass covering the soil. Using a butter knife, coat your ice cream cone in green frosting and cover with sprinkles. I combined a few different types of sprinkles so that they looked like a variety of ornaments on a tree.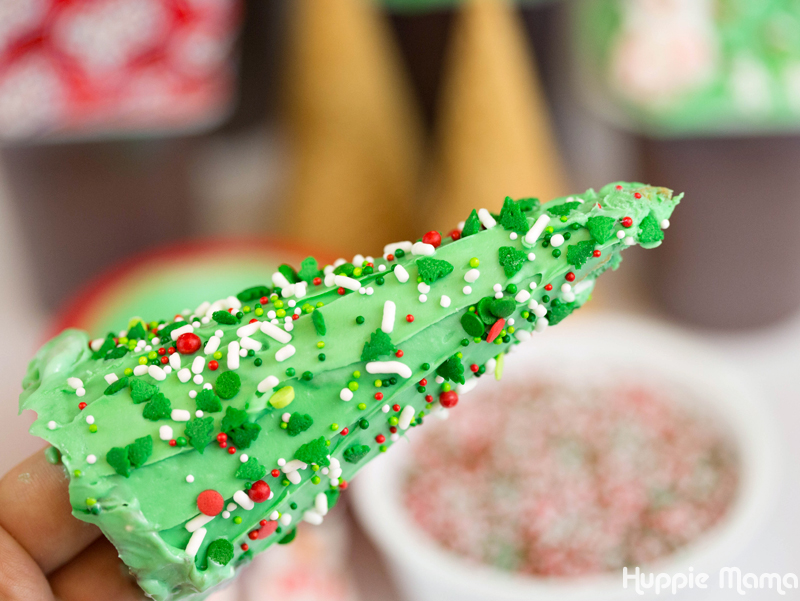 Place the tree on the pudding cup and add a little friend! I liked these snowmen holding mints, but you could also do little gingerbread men, Santas, or reindeers – whatever is available when you go shopping! Surround your Christmas Tree Snack Packs with white sprinkles, like these little snowflakes.
Next, I made Snowman pudding cups, in both adult and child varieties. To make these snowmen, you will need wiggly eyes, craft foam, tacky glue, buttons, and ribbon. Decorate your vanilla Super Snack Pack pudding cups to look like adult snowmen by stacking one on top of the other (glue in between), adding eyes, a carrot nose, and buttons, and a ribbon around the center like a scarf. The children will be single decorated Snack Pack cups. For the hats, place Graham Crackers on their heads, topped with two OREO cookies.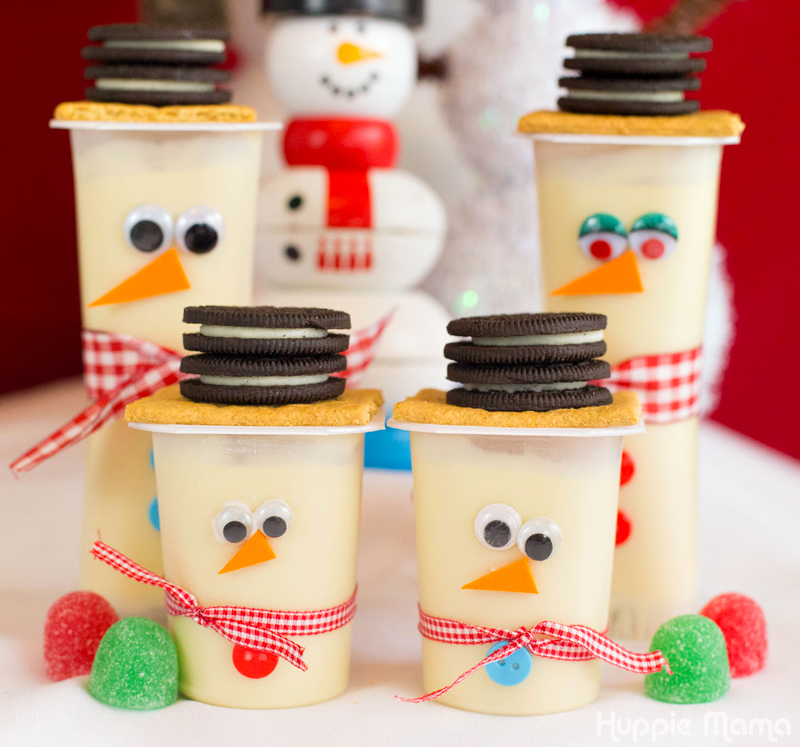 Display these Snowman Snack Packs with all of your favorite snowman decorations.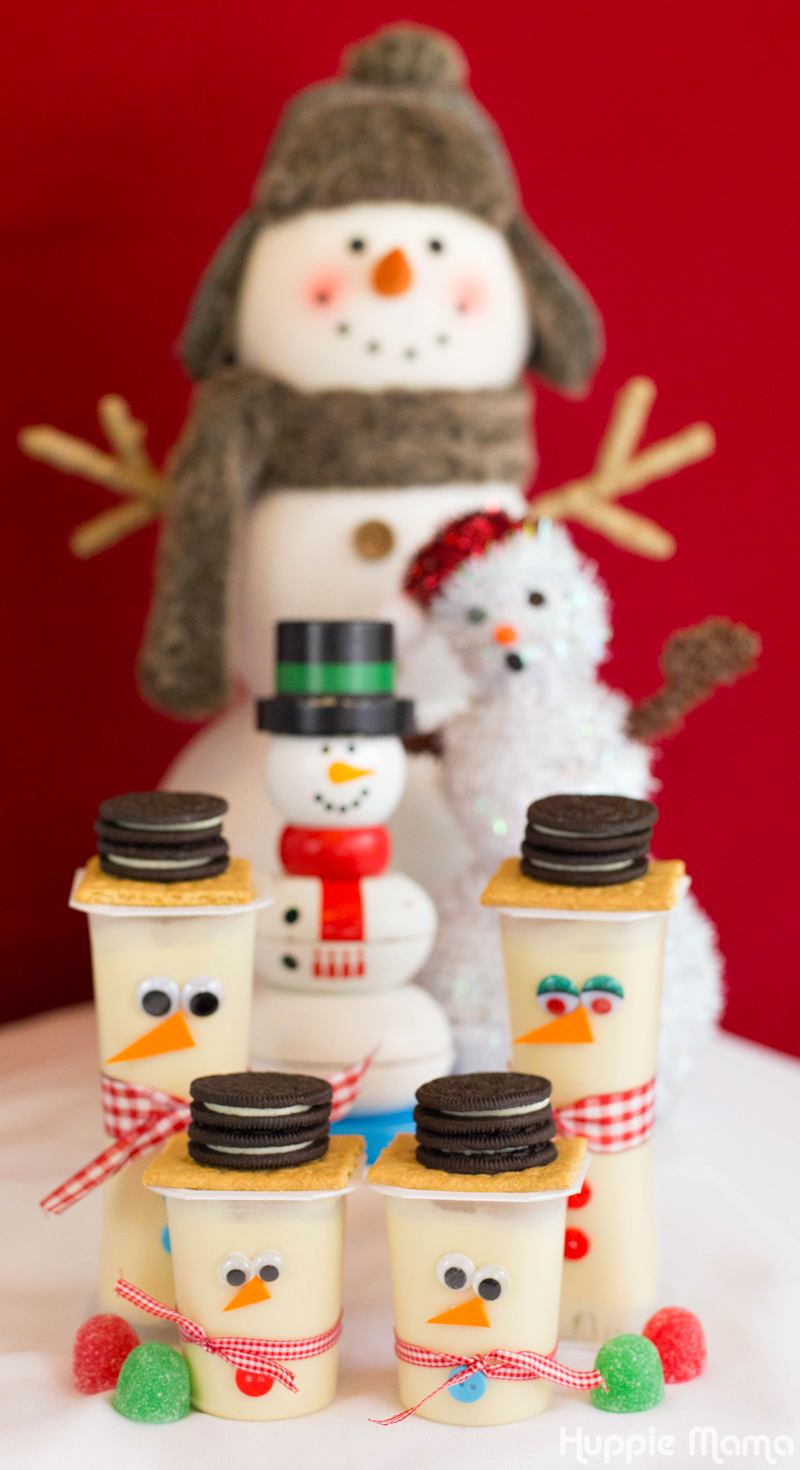 Next up, the Gingerbread Man Snack Packs. These are super-simple to make. I bought a pack of Chocolate and Vanilla snack packs, topped each one with two gingerbread men, and added a gum drop for a little whimsy. These are displayed with a big gingerbread man cookie jar and several different types of gingerbread houses.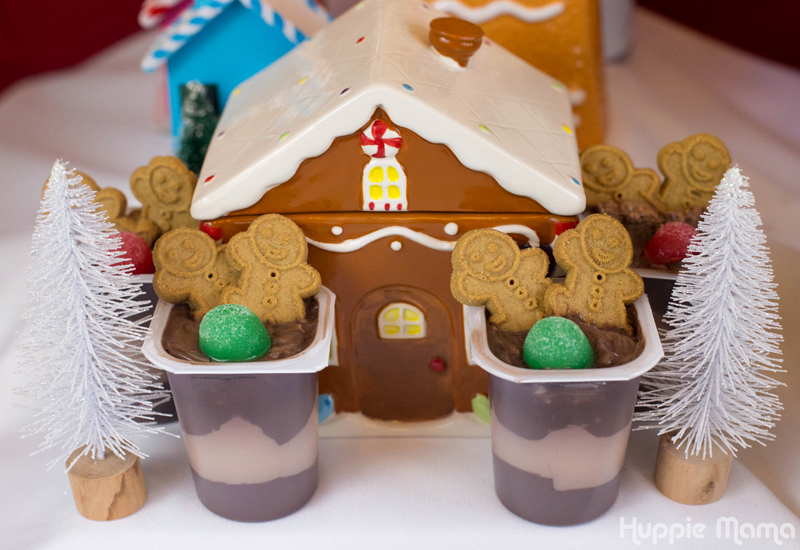 Here are all three Snack Pack varieties together. Which one is your favorite?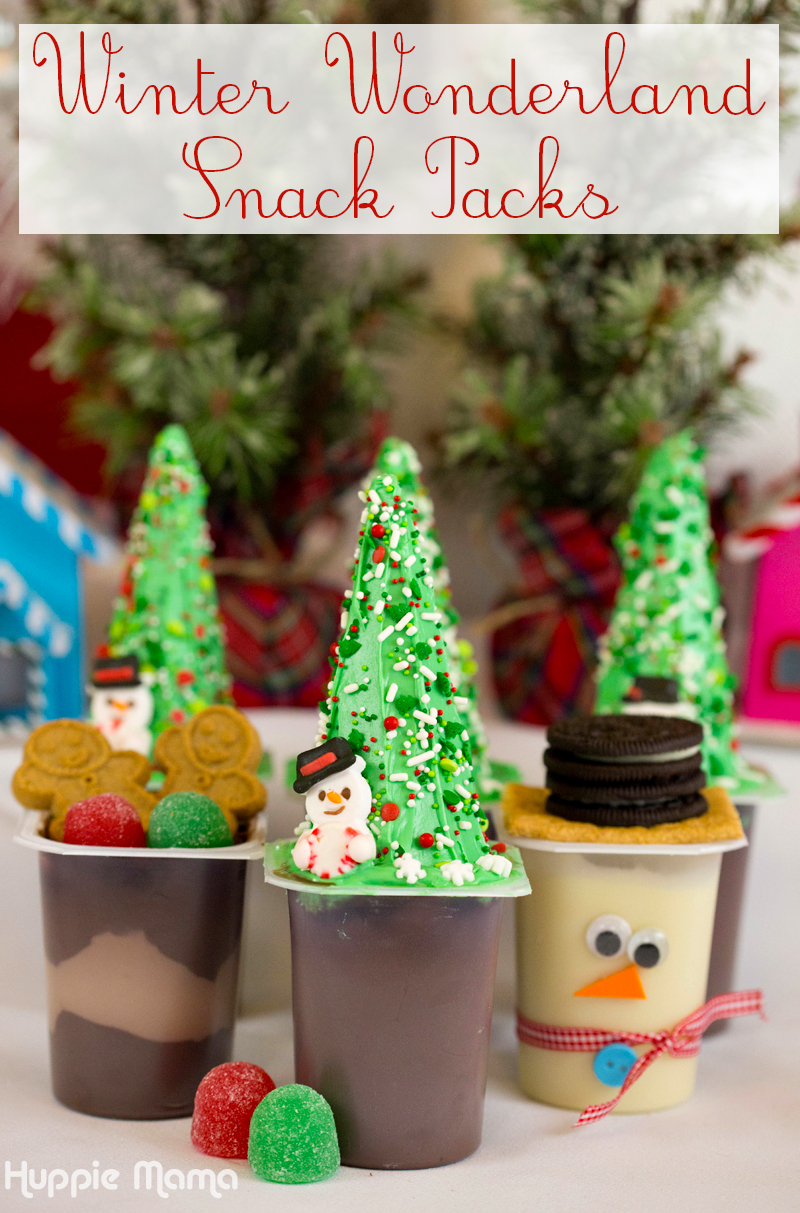 Generally I plan my parties very horizontally, with a wide spread of items. To switch things up this time, I positioned everything vertically, using boxes placed under my tablecloth to give a multi-dimensional appearance to this Winter Wonderland Party.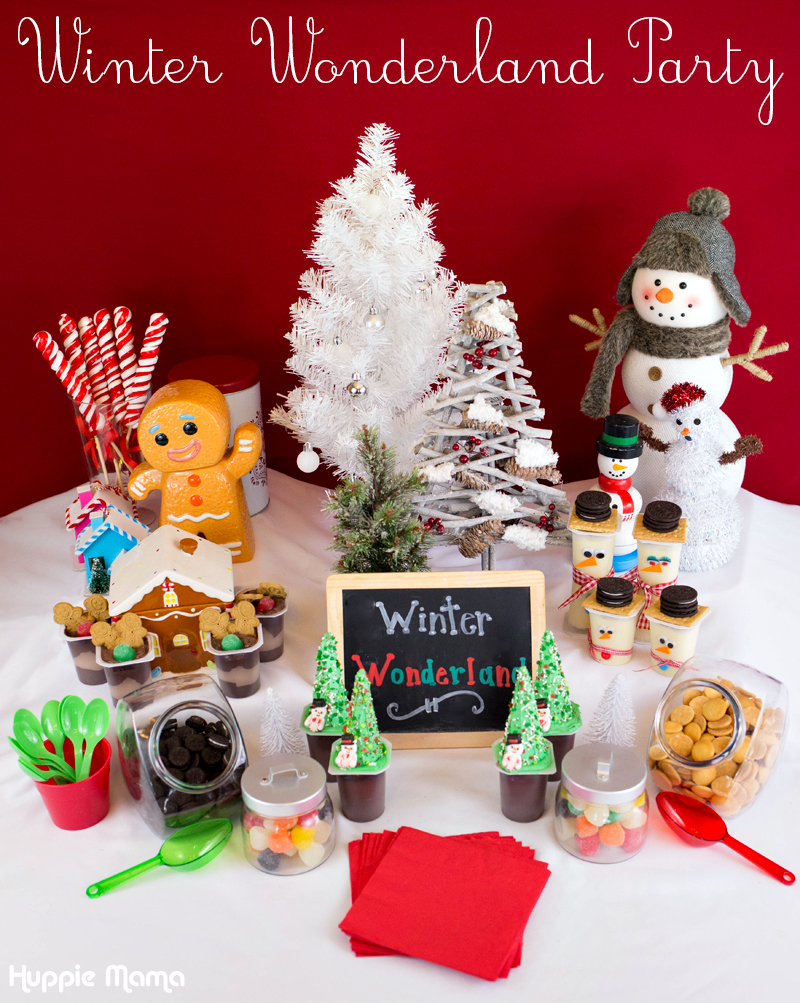 Just in case you want to sweeten things up a little more, serve your Snack Packs with Mini OREOS and Mini Nilla Wafers. Just top your Snack Pack pudding cup with a little Whipped Cream and crumbled cookie pieces. Delicious!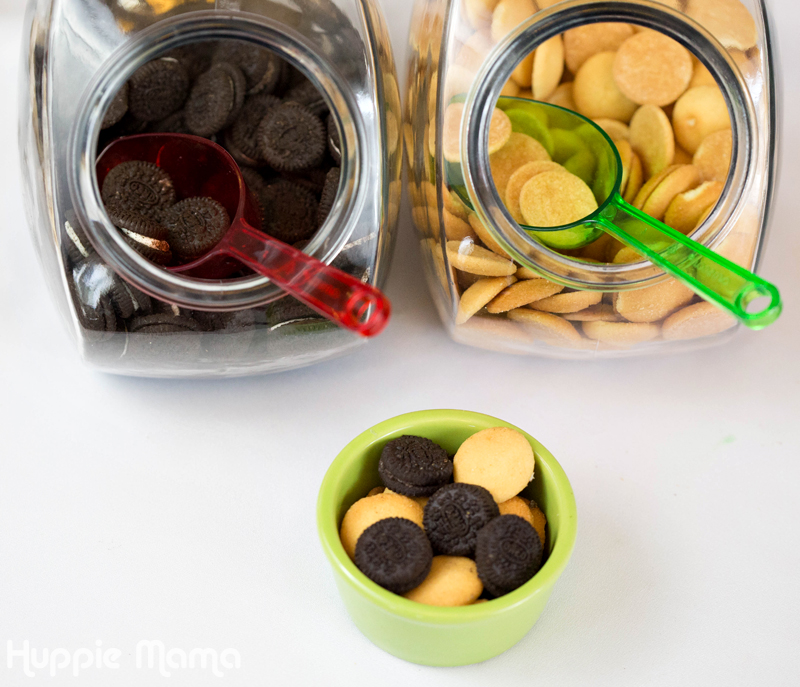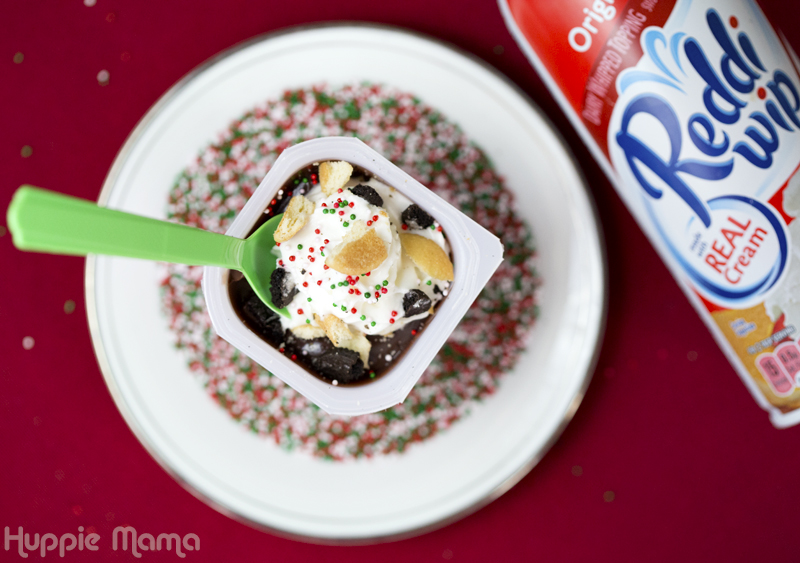 And since the pudding cups are self-contained, all you need are napkins and spoons (no fancy plates or bowls or forks). It makes clean up very easy, too!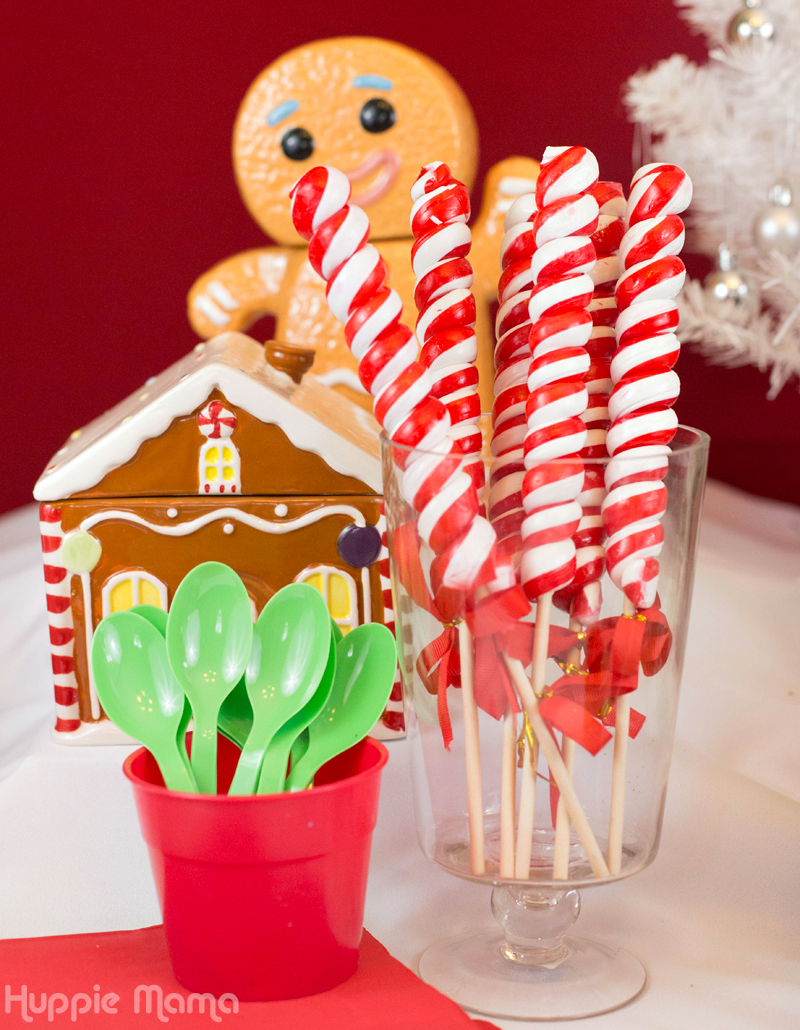 I love the contrast between the snowy white tablecloth on the table and the dark red tablecloth hung behind the table. It's the perfect balance of color and holiday cheer for this Winter Wonderland Party.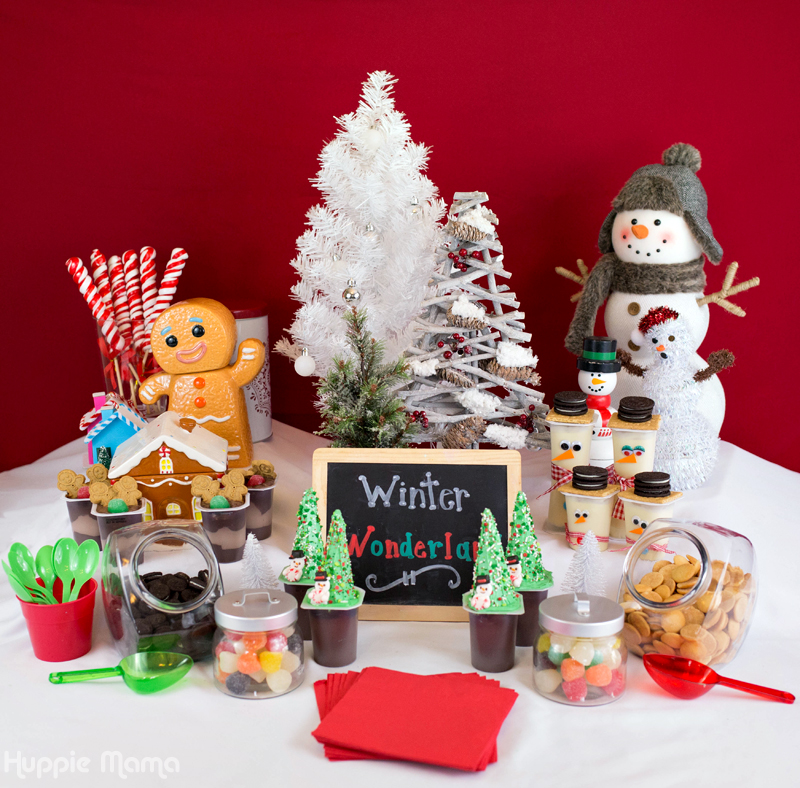 How do you celebrate the holidays with family and friends?
Try these Winter Wonderland Party ideas, including fun holiday pudding cups for Christmas!