This#HeartMyHair shop has been compensated by #CollectiveBias, Inc. and its advertiser. All opinions are mine alone.
I have very thick, coarse, wavy hair. As a mom on the go, I generally get out of the shower, throw a little serum in my hair to moisturize it, put it in a ponytail, and call it a day. Today I learned a very important lesson: you can style your hair beautifully in just minutes! And in just a half hour, I could style my hair not one way, but two ways.
The first style is straight. With the Infiniti Pro by Conair® 3Q™ Brushless Motor Dryer, I was able to take my hair from wet to dry in just minutes. I like to leave a little wave in it (unless I'm going to a formal event, when I like to wear it very straight and sleek).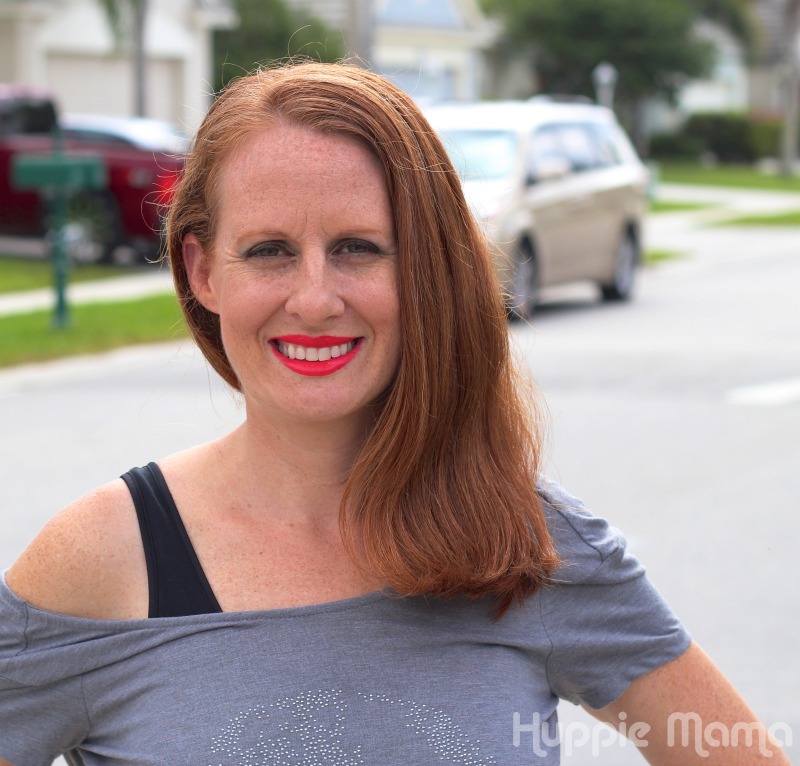 Then I used the Infiniti Pro by Conair® Curl Secret® and in about 15 minutes, I had a full head of bouncy curly hair! I tend to be impatient when it comes to styling my hair, but if I can get this amazing look in just minutes, it's totally worth it.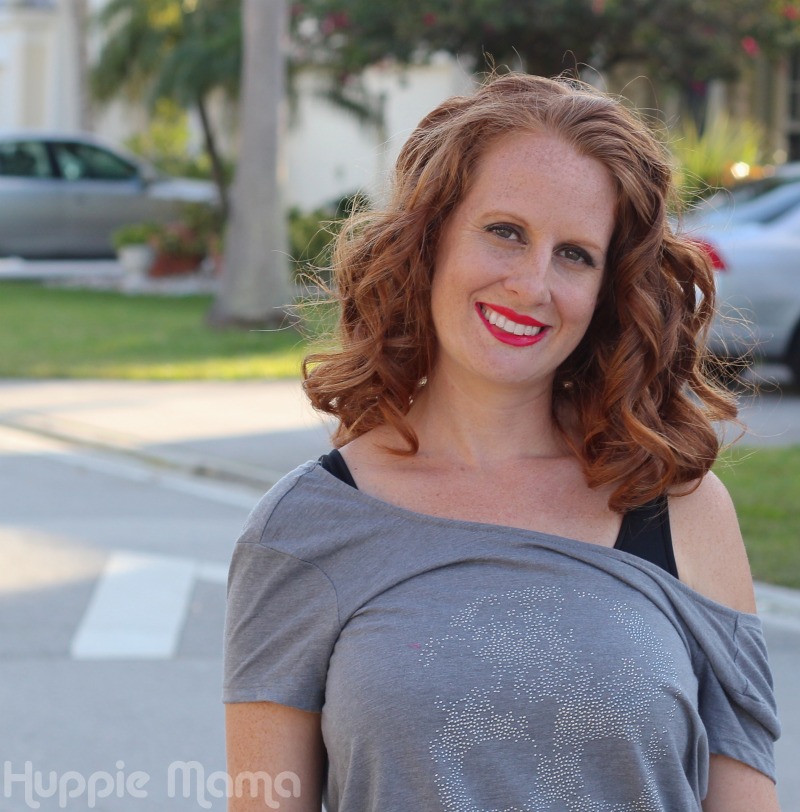 You must check out the back, too! Gorgeous curls, right? (This is why I do squats… so I can take full-body pictures from behind.)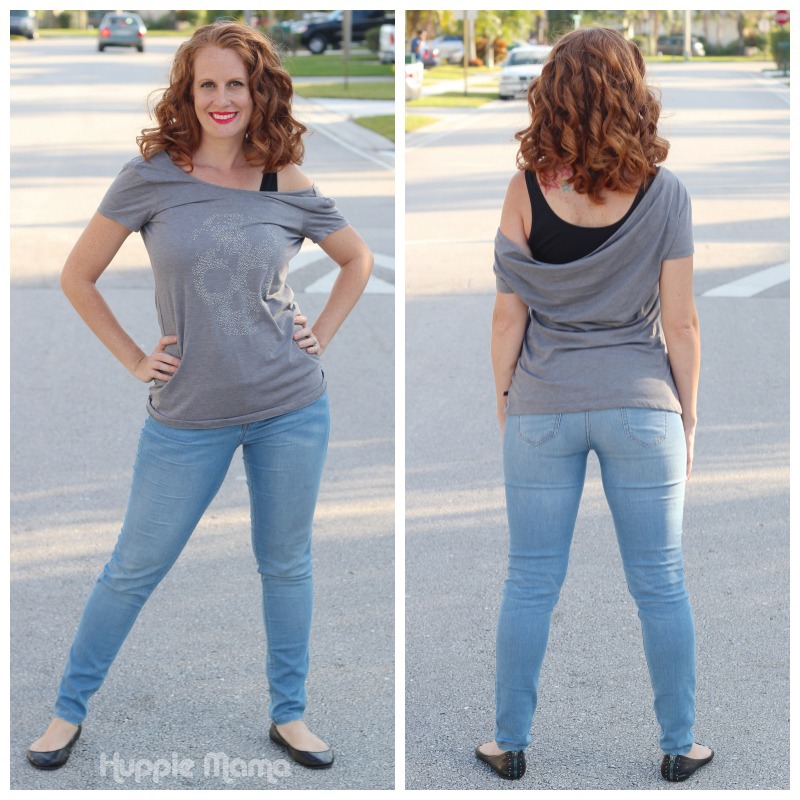 Here's how you can achieve these two looks!
Begin by purchasing some of my favorite Conair tools:
Infiniti Pro by Conair® Curl Secret®
Infiniti Pro by Conair® 3Q™ Brushless Motor Dryer
Conair 90 pack Bobby Pins
Conair Velvet Paddle Brush
Conair Professional Round Brush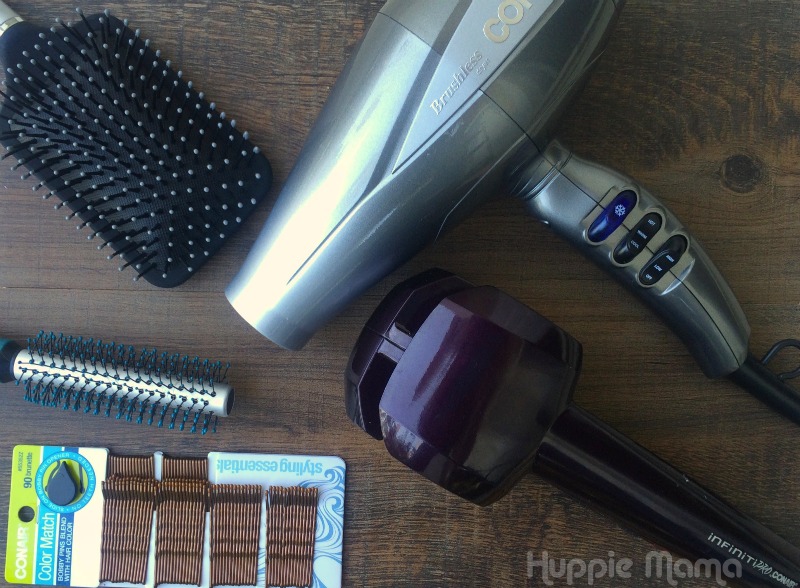 For the straight look, shampoo and condition your hair as usual. Towel dry. Normally I have to divide my hair into sections to blow it out with a hair dryer, but using the Infiniti Pro by Conair® 3Q™ Brushless Motor Dryer and Conair Professional Round Brush, I don't have to. I just grab sections of hair with the brush at the root, blow dry from root to tip, and repeat until my hair is dry and has just a slight wave.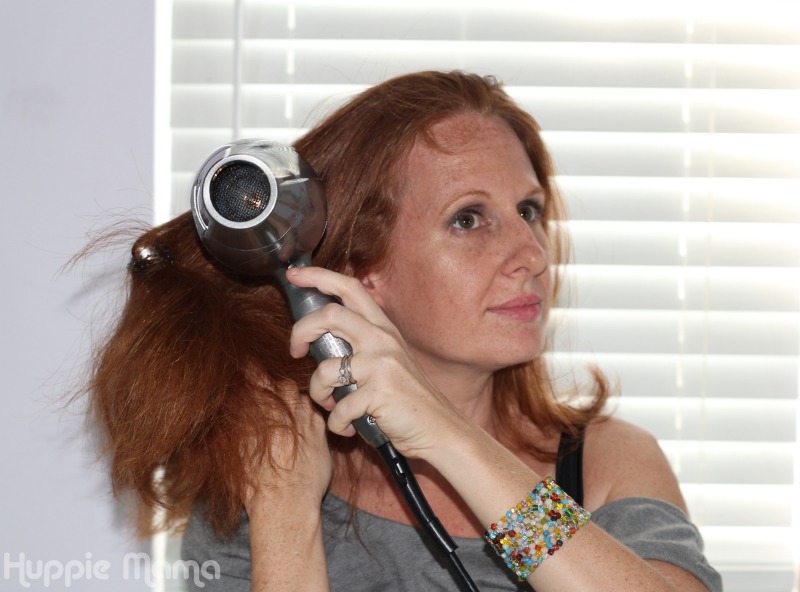 To really seal in the straightness, use the cool setting. Brush it with the Conair Velvet Paddle Brush once it is straight to avoid creating any frizz or fly-aways.
For the curly look, blow dry your hair as directed above (it does not have to be completely straight, just dry). Use the Infiniti Pro by Conair® Curl Secret® to create the perfect, frizz-free curl each time. Divide your hair into small sections, about one inch each. Beginning at the tip of your hair, lay the section over the opening in the Curl Secret. Squeeze the handles, and allow the hair to be drawn in. Hold handles together until you hear the triple beep and release. Be sure to face your curl secret in the indicated direction. Repeat this until you've achieved a beautiful head of bouncy, shiny curls!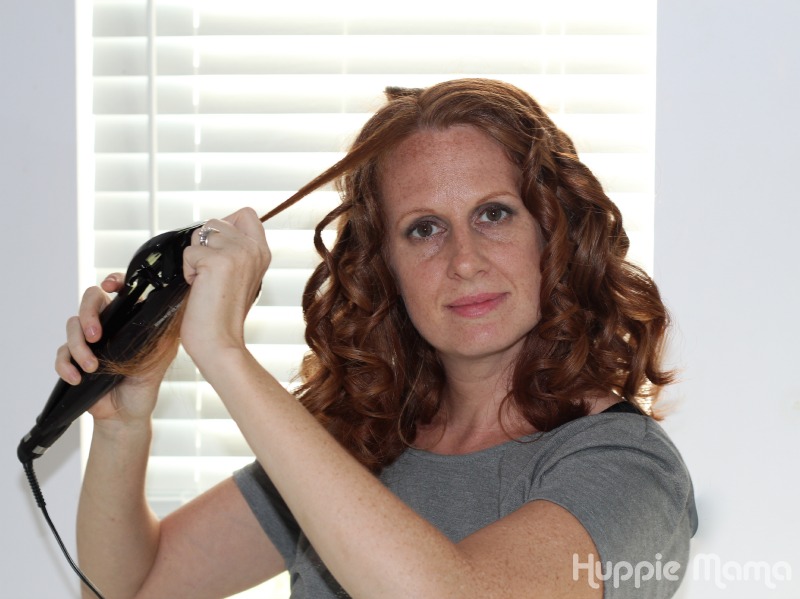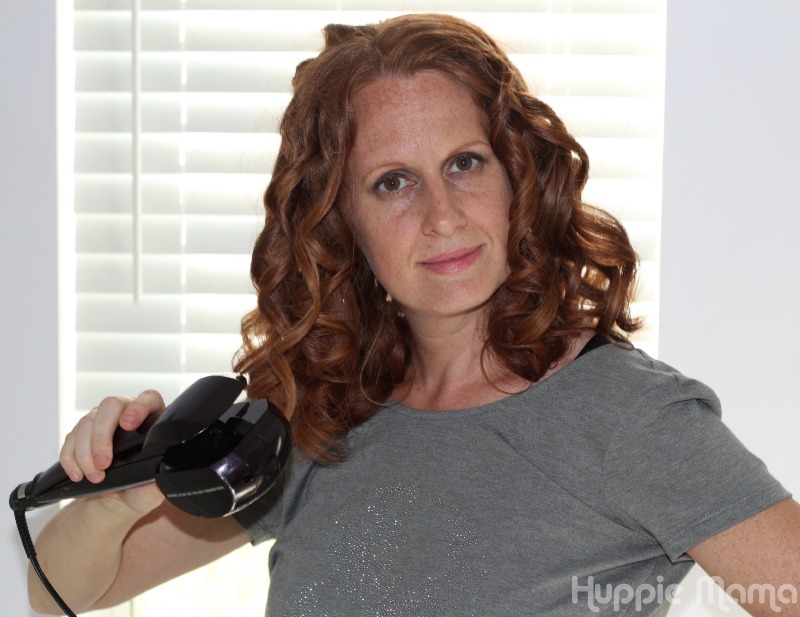 Check out all those curls! Do you know how much longer it would take me to get my thick hair to look that awesome with a regular curling iron? I don't… because it's too long to even consider doing. The Infiniti Pro by Conair® Curl Secret® cuts out so much of the styling time that it is now my go-to hair tool.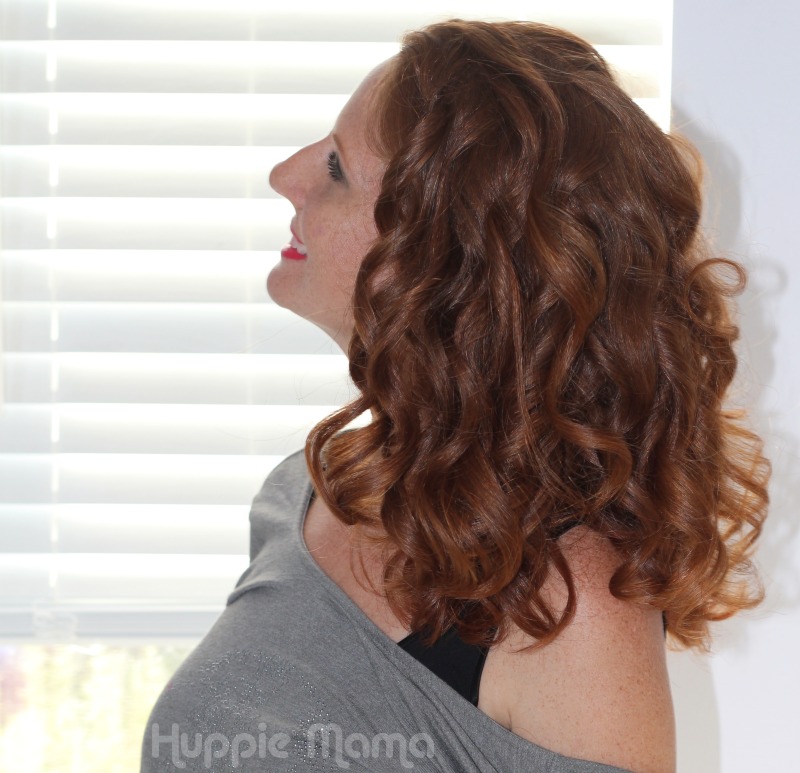 If you really want to see just how easy it is to achieve these two looks, check out the 15-second video below. And share it. Because it's awesome.
So now that I know you're ready to purchase these Conair products for yourself and your family and your friends (they make wonderful holiday gifts), head to Walmart. They are all found down the hair care aisle.