This #PBandG shop has been compensated by #CollectiveBias, Inc. and its advertiser. All opinions are mine alone.
I love to bake holiday recipes. I make brownies, cookies, breads, and cupcakes from scratch. Sometimes these recipes take a long time to make and at least ten ingredients to measure and combine. And then, there are awesome recipes like these No Bake Peanut Butter Bars. The best things about this recipe? They take about five minutes and just six ingredients to make!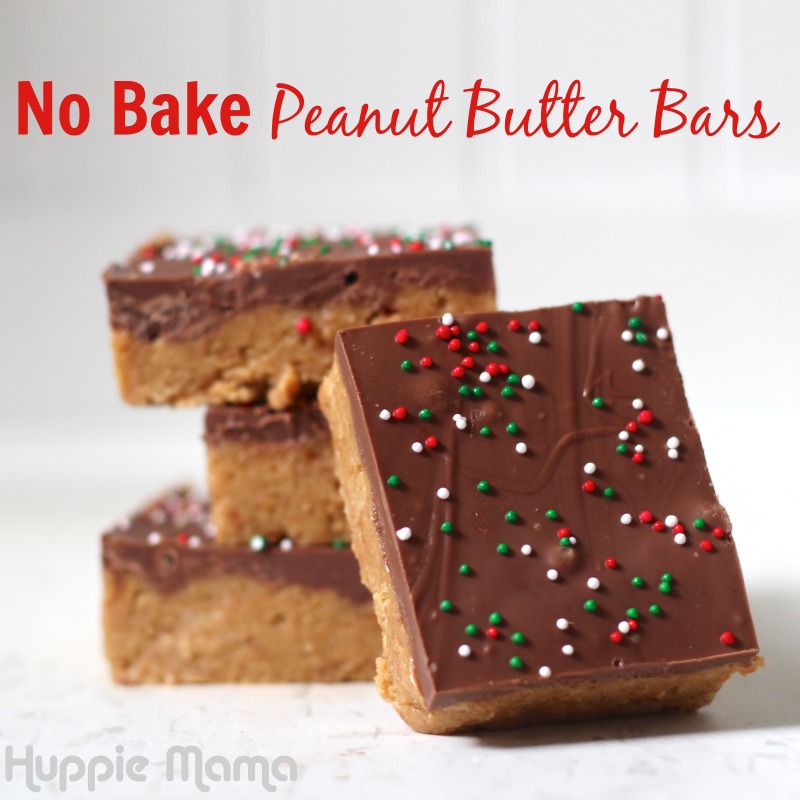 First, place ten Honey Maid Graham Crackers into a large zipper bag. Find some little helpers to crush these graham crackers into crumbs. Kids love helping with this part!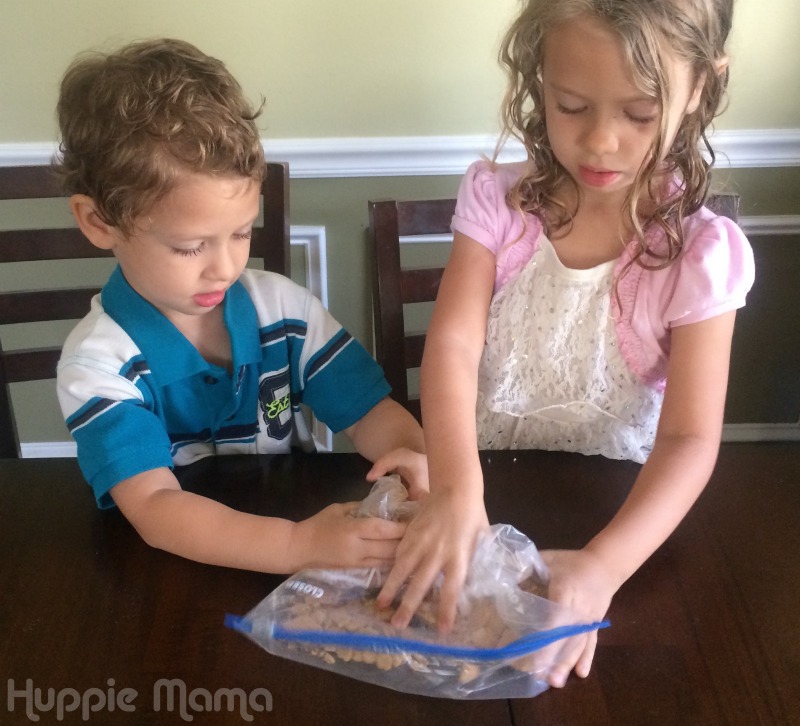 Next, combine the melted butter, Skippy Natural peanut butter, powdered sugar, and vanilla extract in a large bowl. Stir until you have a consistent mixture.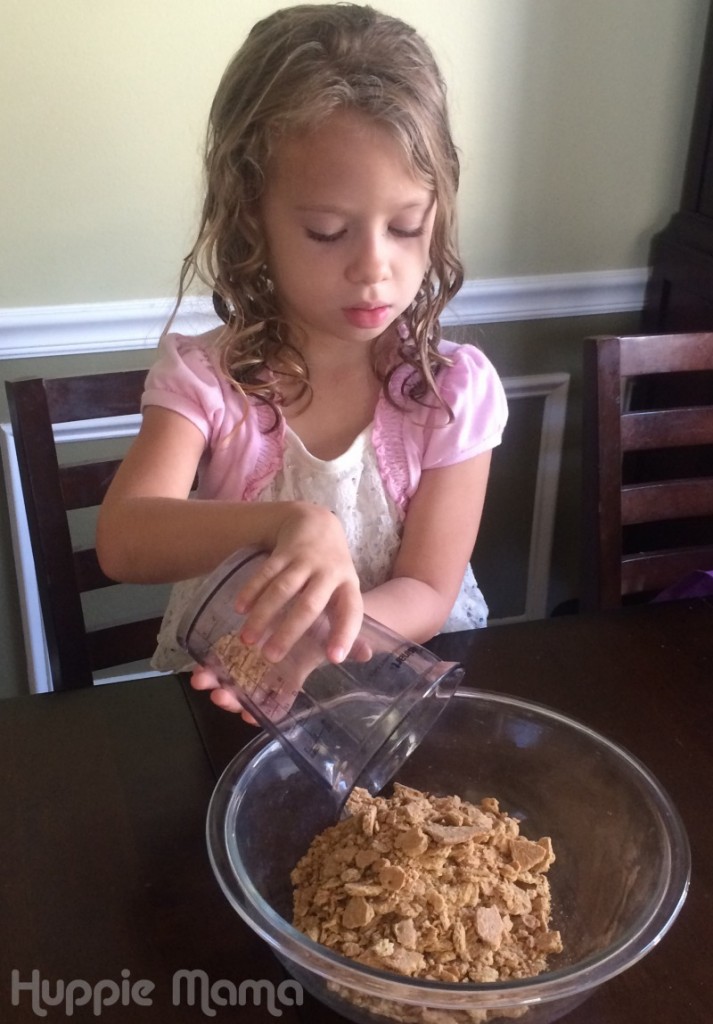 You may have a slight problem with the last step if your little helpers love graham crackers and peanut butter as much as my two do.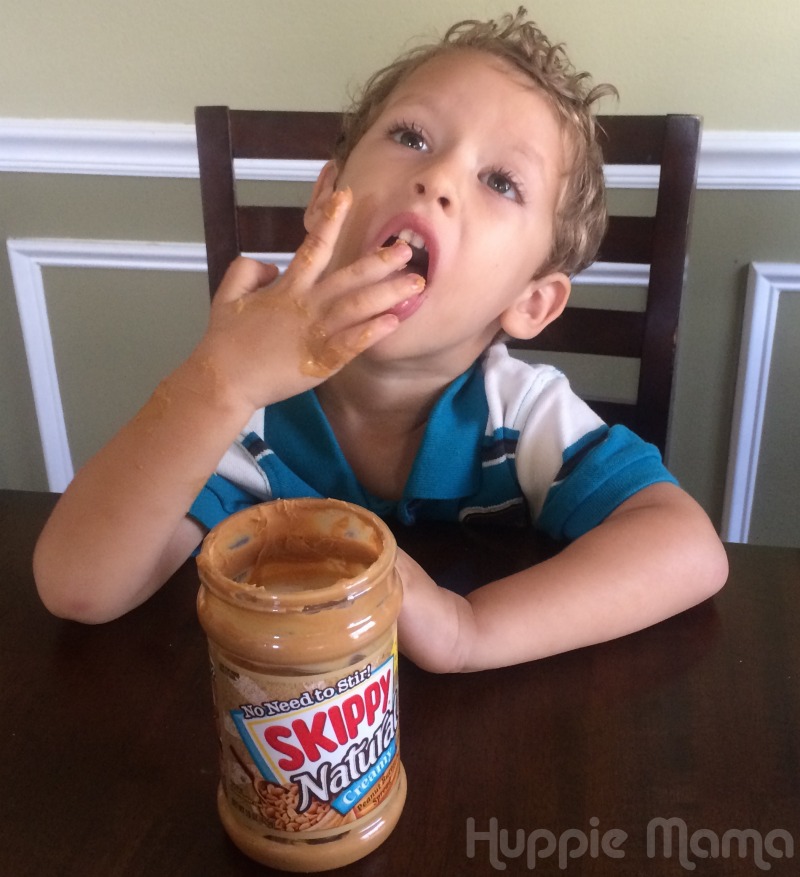 When the mixture is completely combined, press it into an 8-inch or 9-inch square pan. Pour the melted milk chocolate over the top and spread it evenly. I tap the pan on the counter a few times to get it even.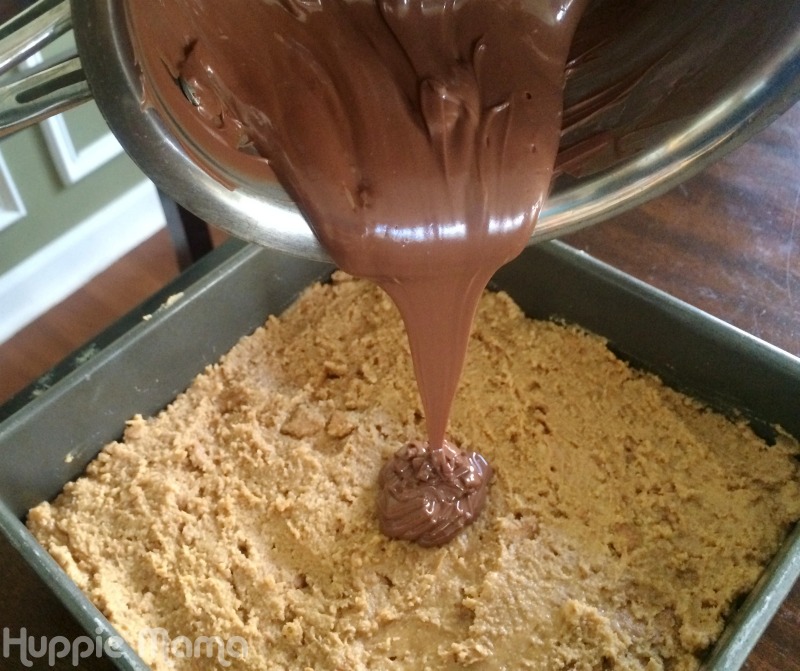 Place the pan in the refrigerator for about 2 hours. Cut into 16 squares and serve.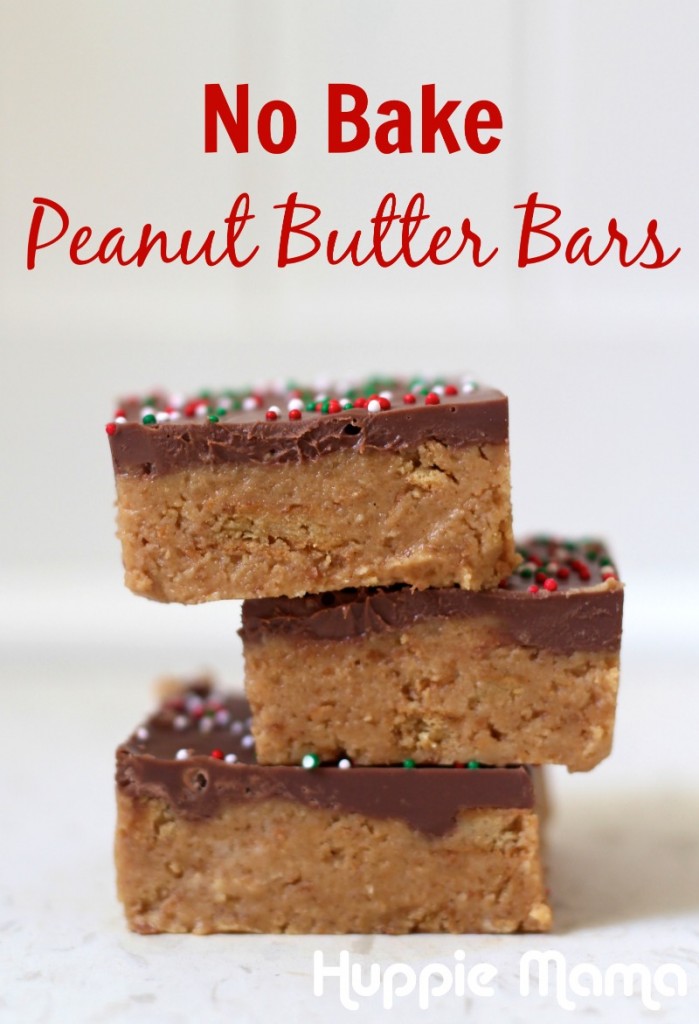 No Bake Peanut Butter Bars
Prep time:
Total time:
Ingredients
10 Honey Maid graham crackers
1 1/2 sticks of butter, melted
1 cup Skippy Natural peanut butter
2 cups powdered sugar
1 teaspoon vanilla extract
1 1/2 cups milk chocolate chips, melted
Instructions
Crush graham crackers to make crumbs.
In a large bowl, combine the graham crackers, melted butter, peanut butter, powdered sugar, and vanilla extract. Mix until you reach a consistent mixture.
Line an 8″ or 9″ square pan with parchment paper. Place the peanut butter mixture into the pan and press into place .
Pour melted milk chocolate over the top and smooth. Place pan in the refrigerator about 2 hours until the bars are solid. Remove from the pan and cut into 16 servings.
Here's another idea. You can use the recipe for the peanut butter bar + homemade buttercream to make a Graham Cracker Peanut Butter house! Begin by preparing the peanut butter mixture and place it on a lined baking sheet. Spread until it is about one inch thick.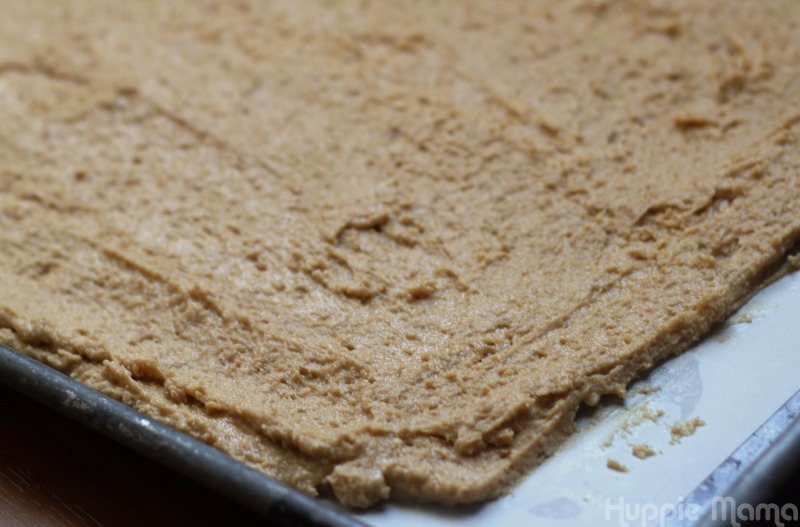 Place this pan into the freezer until the mixture is solid. Slice into small brick-like shapes.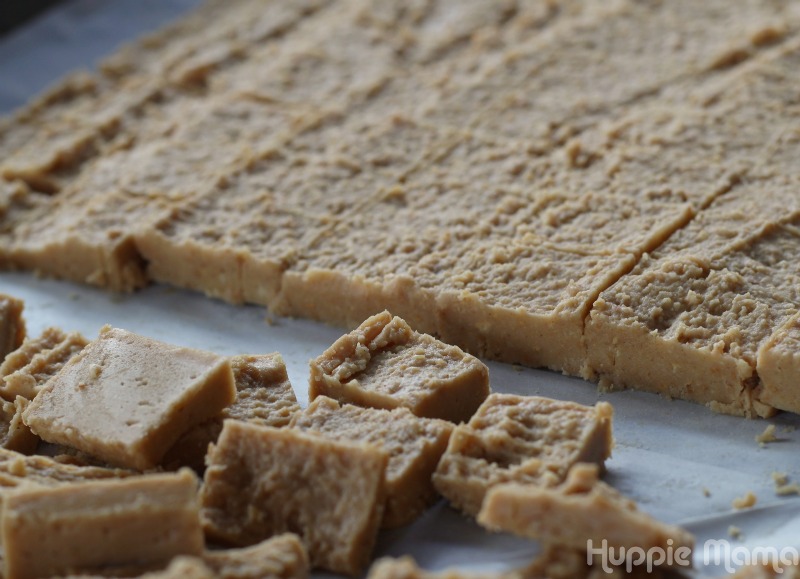 Meanwhile, make the buttercream by combining 1 stick of softened butter, 2 cups of powdered sugar, and 1/2 teaspoon vanilla extract in a mixer until it is light and fluffy. Place the mixture into a zipper bag, and cut the tip of one of the lower corners to create a piping bag.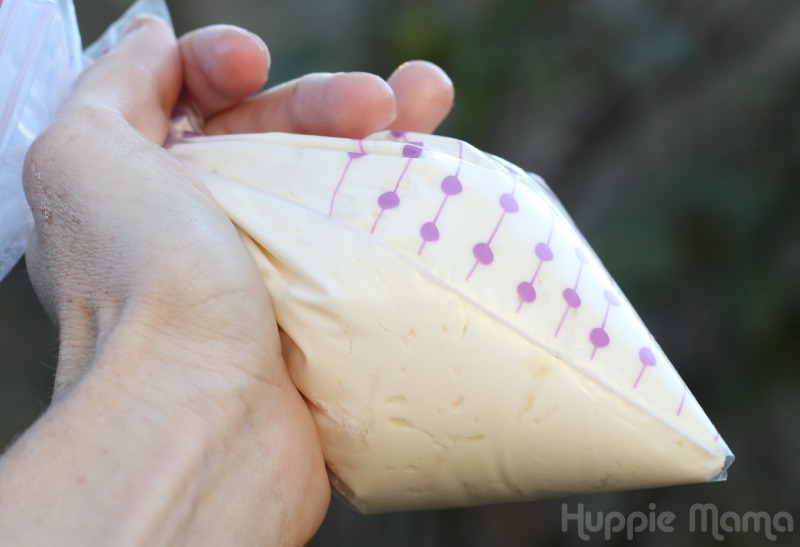 To create your house, make the foundation with buttercream on a flat surface. This is a metallic cardboard cut-out for a cake.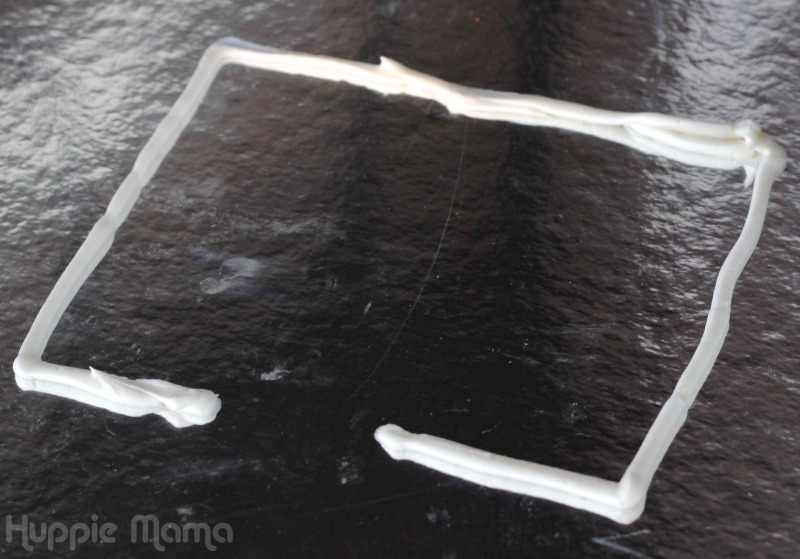 Begin layering small peanut butter graham cracker bricks on the buttercream. Repeat the process to build the house. My kids loved helping out (and licking the buttercream off their fingers as they built the house).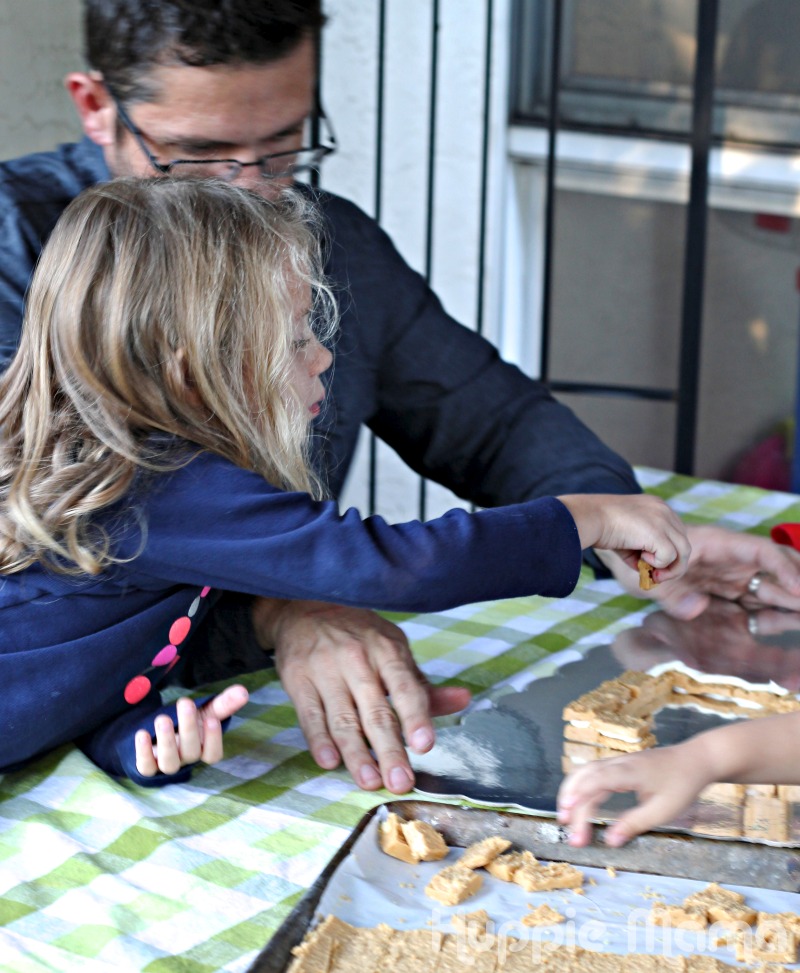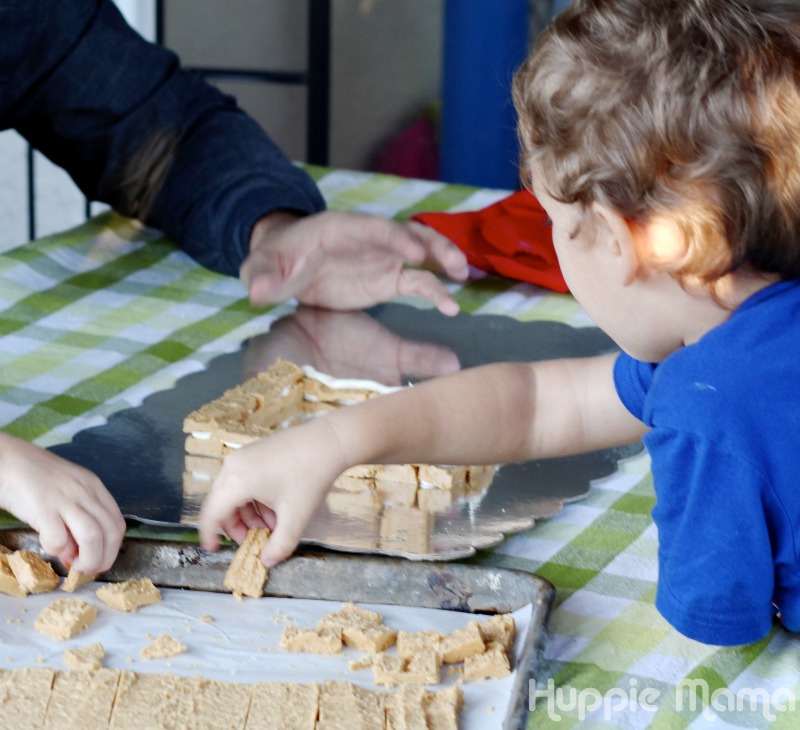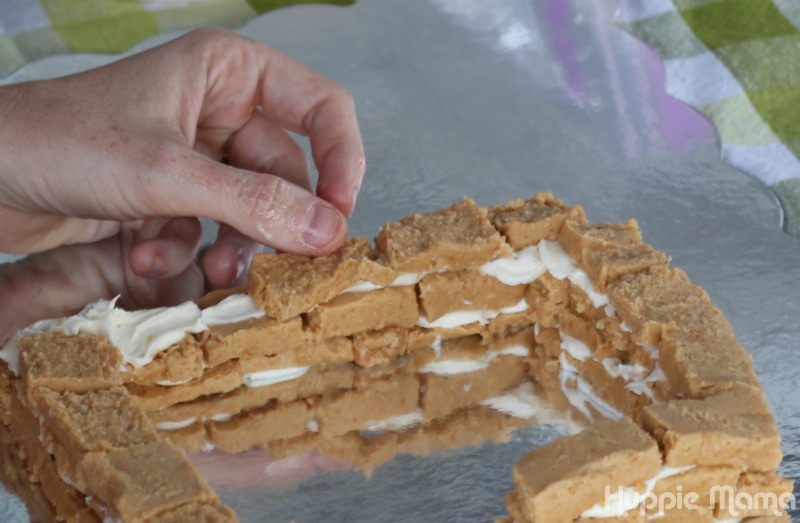 Refrigerate the house to make sure all the butter is firm. When it has chilled, add graham crackers to create a roof. Then embellish – we used little edible snowmen as decorations and powdered sugar along the ground as snow. It was a little messy, but so fun to make!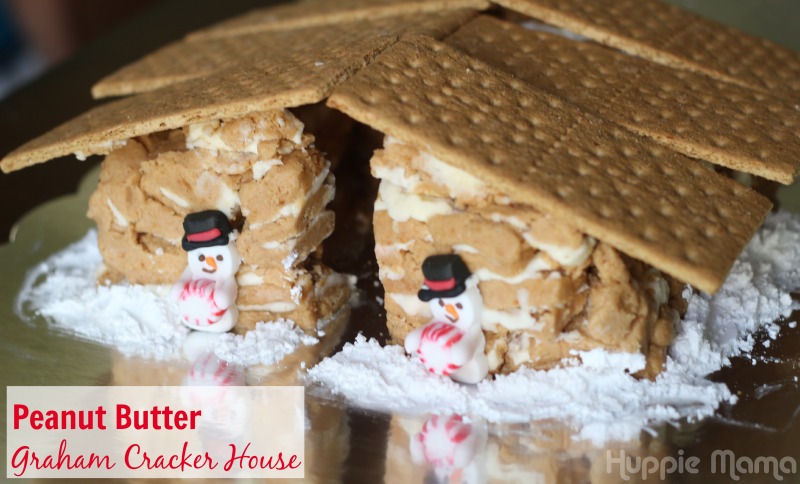 Would you like to create either of these recipes? Head over to Walmart to purchase Skippy Peanut Butter, Honey Maid Graham Crackers, and the other ingredients to make the No Bake Peanut Bars or Peanut Butter Graham Cracker House. Print out a coupon to save $0.50 when you buy one (1) package of Honey Maid Grahams (12.2 oz. or larger).