Last September, something major happened in our family. My sister moved from living about a half hour away to living almost 4 hours away. We were used to seeing each other several times a month, meeting up for dinner, shopping at the mall, and going to local events together. Since her big move, we visited her once, she visited us twice, and we met up in the middle twice. We also FaceTime with her and talk/text regularly. She is a very important person in my children's lives, and to show Jamie how important she is, we put together this special package for her. This was also a wonderful opportunity for me to try out my new Silhouette Cameo. Check out my Sparkly Quote Canvas Tutorial!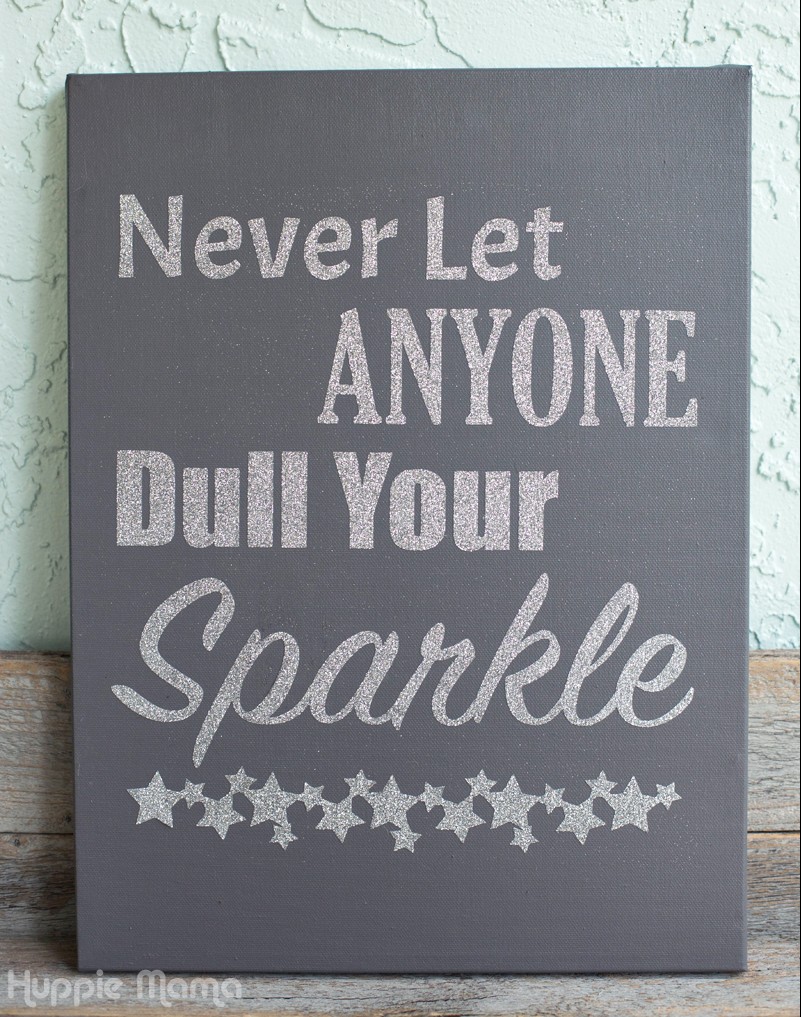 Materials: 
12″ x 16″ canvas
Small container of matte grey paint
12″ x 12″ piece of silver glitter Heat Transfer Vinyl
Foam sponge brush
Equipment: 
Silhouette Cameo
Silhouette Studio software
Directions:
Begin by selecting your colors. Within the directions, I suggested using the colors I selected, but you can really use any color paint and heat transfer vinyl. I suggest using a matte paint (this was actually a dark grey chalkboard paint). My sister has always liked anything glittery, so I knew this canvas would be the perfect phrase for her.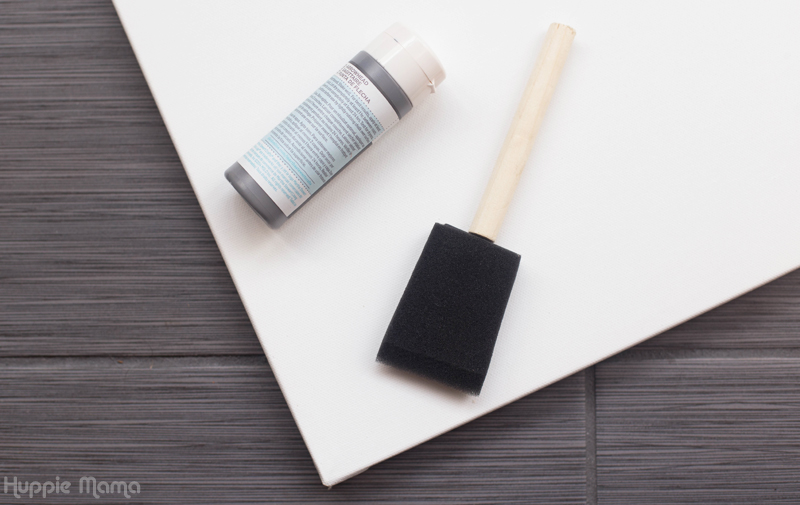 Paint your entire canvas, including the sides, with two coats of paint (allow the first to dry thoroughly before applying a second coat).  I was uncertain at first whether the heat transfer vinyl would adhere to the painted canvas, but thankfully I didn't have any issues at all.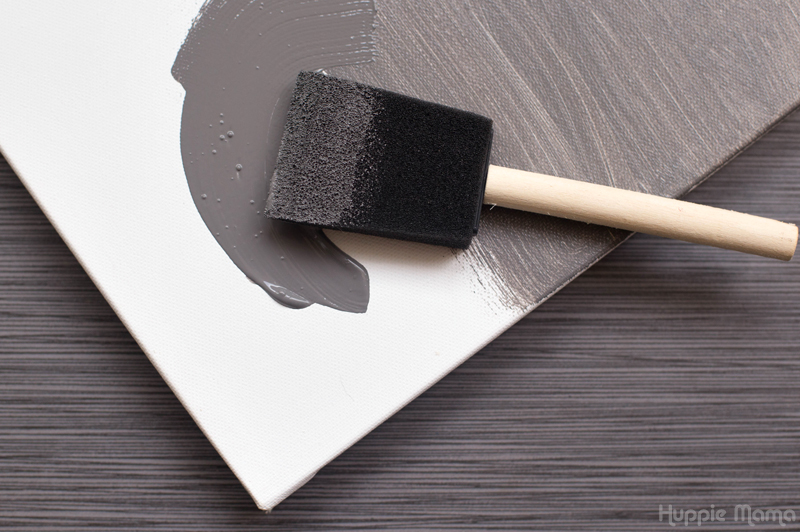 Use the Silhouette Studio software to create the image you would like. I found some free fonts online to write the phrase "Never Let Anyone Dull Your Sparkle". Be sure to mirror the image you've created so that when you iron the vinyl to your canvas, it is facing the correct direction. Load your heat transfer vinyl with the shiny plastic side down. When the cutting is complete, it will be difficult to see where the letters are. Just begin to peel away the surrounding glitter vinyl, and the letters will be left on the clear plastic. I placed the peeled-away silver glitter vinyl in my children's scrap bin so they can use it for a future project.
Next, iron the vinyl letter-side down on to your canvas, with a piece of cloth between the two. Hold the iron in place about 30-45 seconds at a time, and carefully peel back the clear plastic to make sure the letters are sticking properly. This takes several minutes to complete, but the letters should all stick to your canvas perfectly!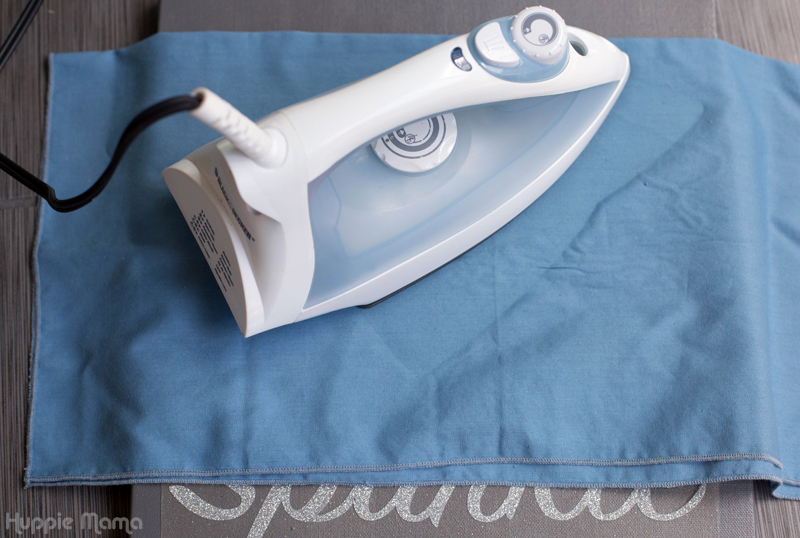 Below is the completed canvas. It's perfect, right? I love the 'dull' background and 'sparkly' text – it brings the phrase to life! I loved it so much, I made one to hang up in my newly-renovated office, too.
Personal Reminder: Never Let Anyone Dull Your Sparkle
To go with her gift, I decided to add in two new Extra® Gum 35-stick packs: Extra® Gum Spearmint and Extra® Gum Polar Ice®. This gum is easy to send in the mail because of the durable, recycled packaging. You don't have to worry about it being crushed during shipping. It's also great to store in your purse or inside your car. And with 35 sticks, there's plenty of Extra® Gum to share!