This shop has been compensated by Collective Bias, Inc. and its advertiser. All opinions are mine alone. #WholeBlends #CollectiveBias
With beach weather already here in South Florida, it's time to talk about getting those perfect beach waves. No, not waves for surfing – wavy hair! This past weekend, we loaded up the car and took a mini-road trip to the west coast of Florida. Our first stop was Naples, which is known for its boutique shopping and white sandy beaches. Next on the itinerary? Sanibel, which is one of my favorite places in all of Florida! The shores are covered with shells, more than almost any other beach in the world. The surrounding homes are beautiful to look at and most even have their own names. The sky was cloudy, very overcast, and I think it made for some amazing photos.
I usually have fairly uncooperative hair, especially now that it's getting so long. It's not straight, but not curly. The waves are inconsistent. It's insanely thick and generally unmanageable, but on this trip to the beach, I was determined to achieve beautiful beach waves. How'd I do?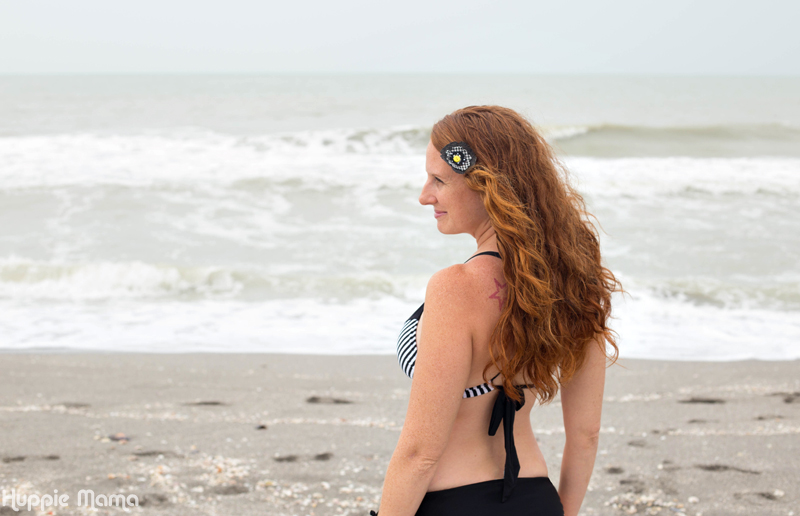 I'm going to call this my mermaid hair. I was feeling a little Ariel after she got her human legs as I posed for these photos. The waves looked consistent with minimal frizz, and yet my hair felt soft and natural. That's quite a feat when your hair is as coarse as mine!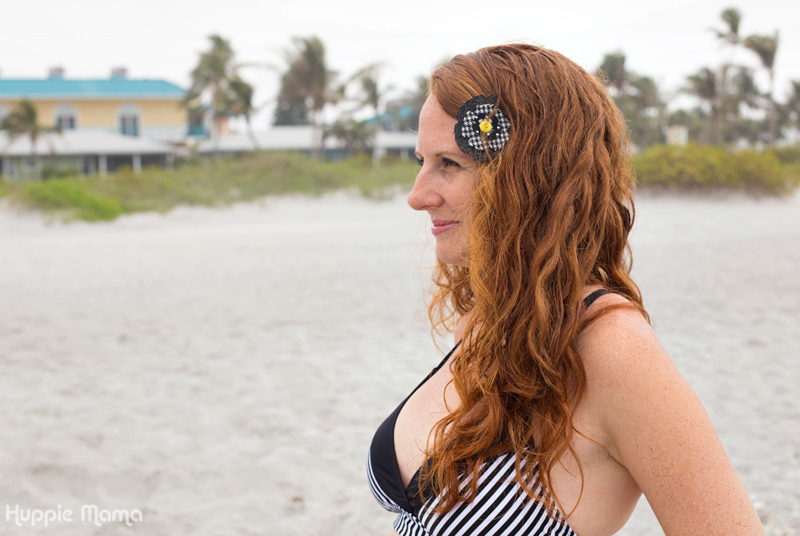 Wondering how I tamed my frizzy, thick hair to get these beautiful beach waves? If I told you it took just a few minutes in the shower to do, would you believe me? Just three simple steps: shampoo, conditioner, hair mask.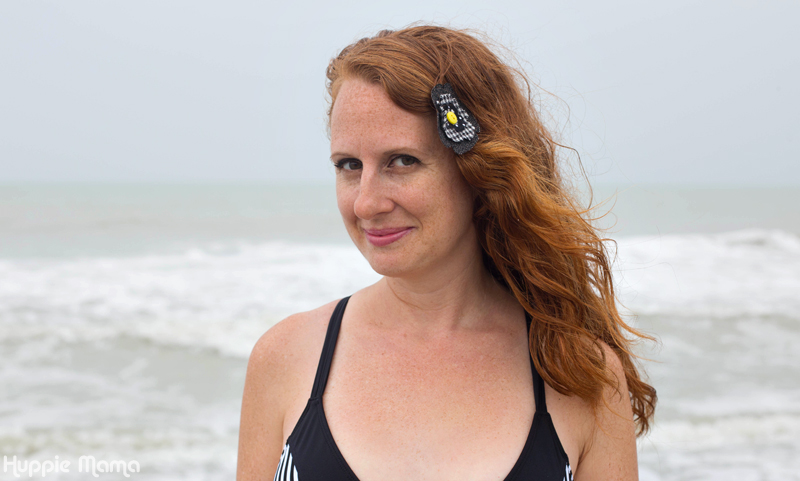 I think I'm ready to reveal my secret… It's the new Garnier Whole Blends line of products! Whole Blends, made with carefully-selected ingredients, comes in formulas to nourish and repair your hair. I used the Nourishing products, made with Avocado Oil and Shea Butter to rejuvenate my dry hair.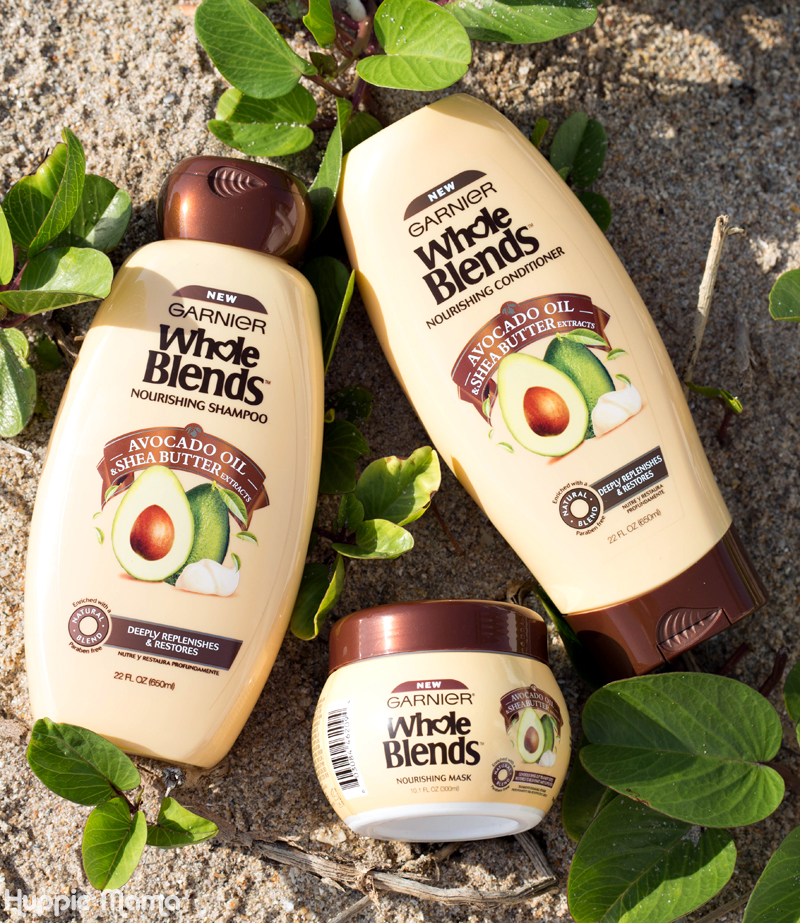 To style: Just wash and condition your hair as you normally would using the Garner Whole Blends Nourishing Shampoo and Conditioner. I noticed just how much softer and silkier my hair felt within minutes. Next, I used the Nourishing Mask. This product is like a deep conditioner that you leave on your hair for three minutes and rinse. When I got out of the shower, I finger-combed through my hair to remove any knots, and then I actually added a dab of the Nourishing Mask first to the roots and then massaged it through to the tips. It made a great leave-in conditioner, too. A little scrunching with my hands, and within minutes, my hair was beach ready!

To complete the style, I made this cute floral hair clip from old scraps of fabric. Like the beach waves, the hair clip took just moments to make! I purchased this new bikini just a few weeks ago, so I had to make sure my hair clip coordinated. Don't they look so cute together?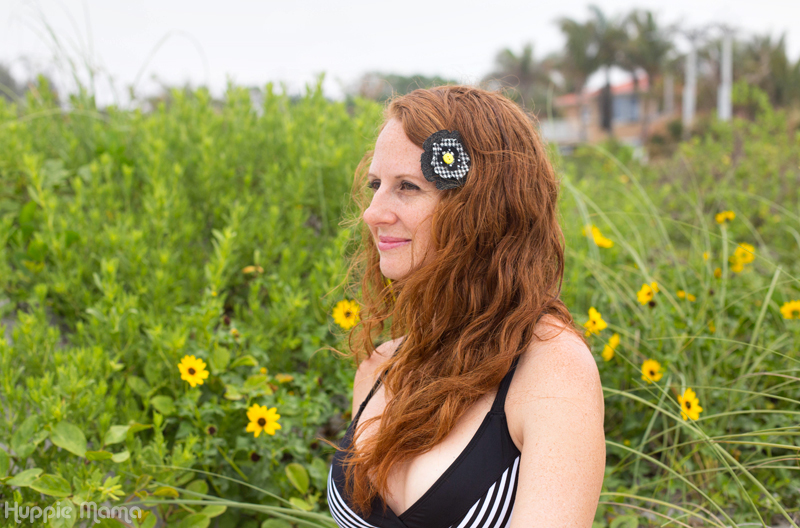 Here's how you can make this hair clip in just minutes.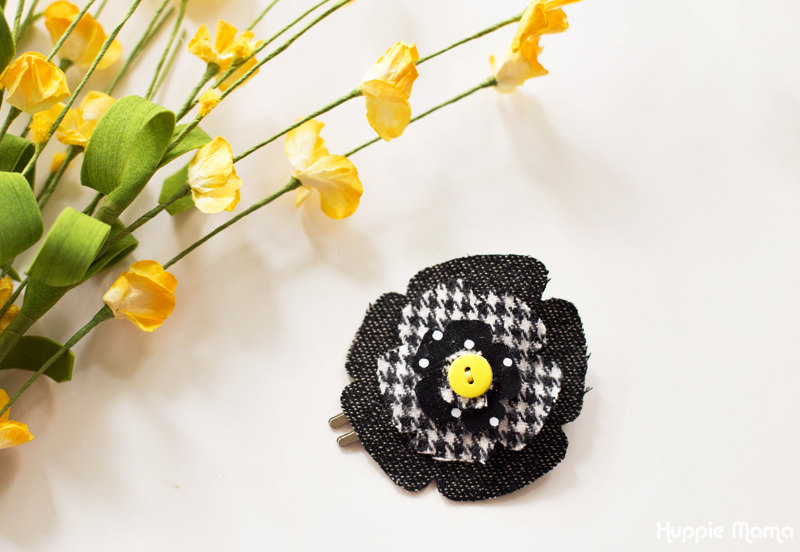 Materials:
Small scraps of fabric
Button in a contrasting color
Coordinating thread
Needle
Hair clip
Fabric glue
Directions:
Begin by gathering your materials. To coordinate with my black and white bathing suit, I selected dark gray denim, houndstooth, and black & white polka dot fabrics from my scrap bin. This is why I keep even the smallest pieces – you never know when you may be able to use them in the future!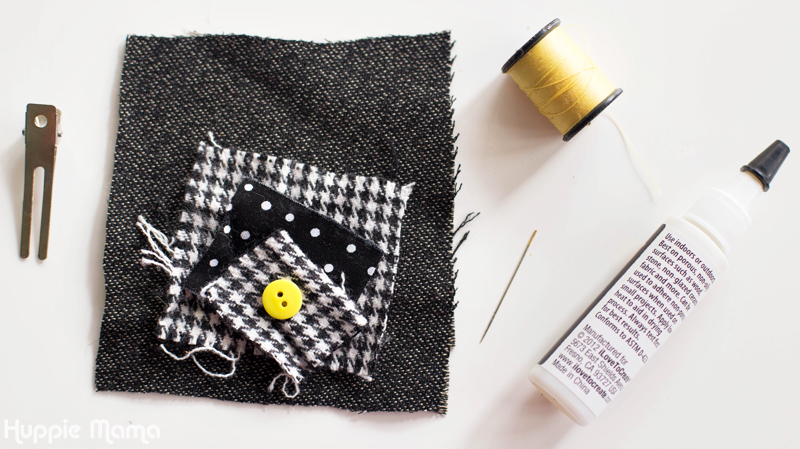 Next, I cut 4 flowers using an old die cut machine. You can easily do this by hand to be the exact shape you want. Remember to make each flower progressively smaller so they fit inside one another.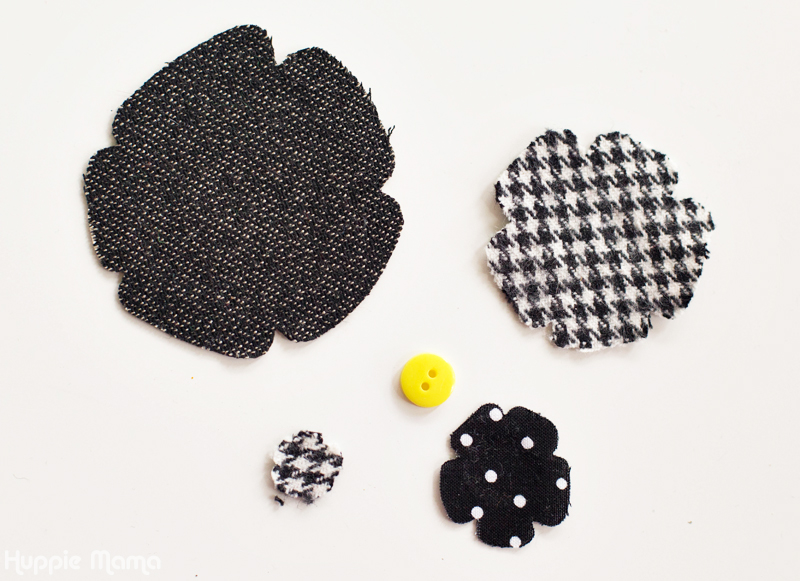 I stacked all four flowers, one on top of the other. I rotated them until I achieved an appearance I really liked. Between each layer, I added a dab of clear fabric glue to hold them in place.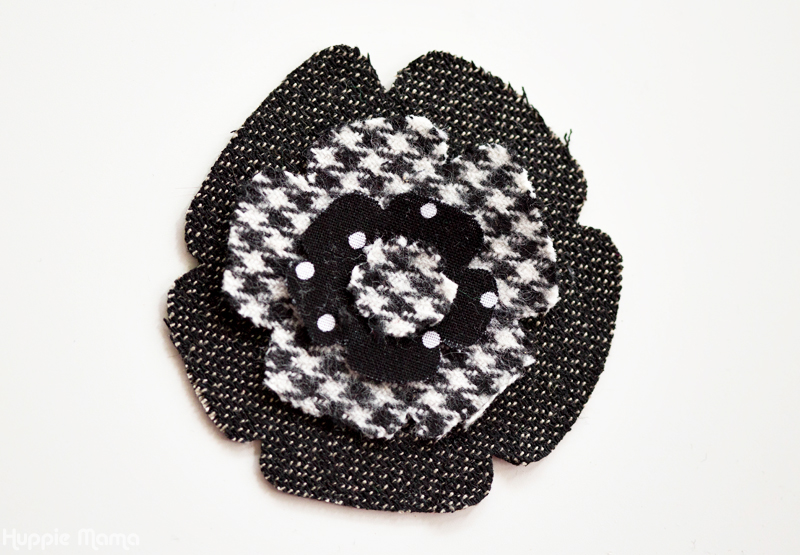 Next, I added a button to the center. I thought a yellow button would contrast the black and white nicely. It also tied in well with the flowers. I placed the clip under the flower and sewed through the button, the four layers of fabric, and around the clip. I looped it through multiple times and tied it off to stay in place. I let the floral clip dry thoroughly, and it was ready for a day at the beach.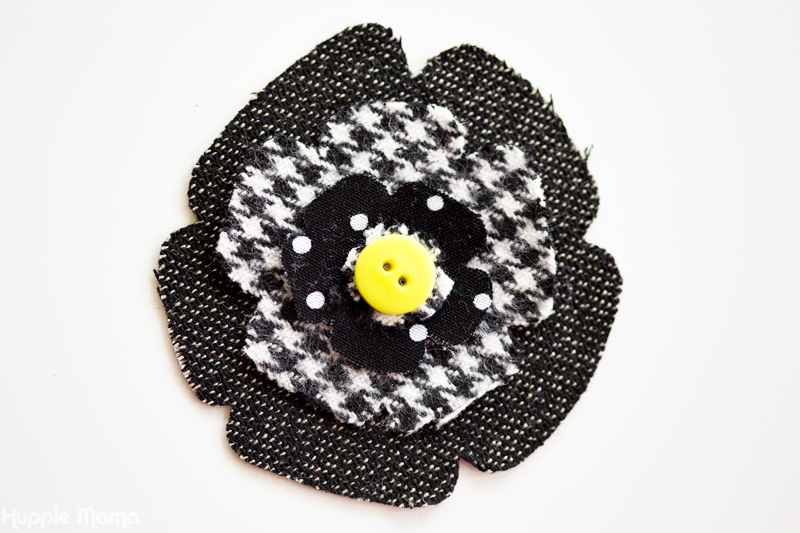 This is a fun project to do with your daughter – let her dig through your scraps to pick out her favorite colors and patterns to create a unique flower hair clip that coordinates with her bathing suit. Then head to the beach to show it off!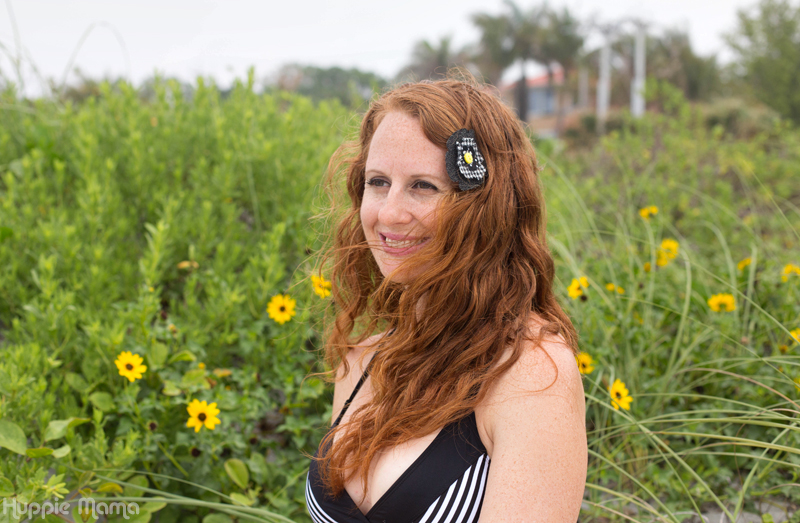 Garnier Whole Blends can be purchased at Walmart. Look for the end cap like the image below. Check out all six treatments to find the one that is perfect for your hair type: Repairing, Hydrating, Smoothing, Refreshing, Nourishing, and Color Care. Each product in this line is blended for naturally beautiful hair.
Check out the Whole Blends line of products and tell me which one is perfect for your hair!