This #SeasonedGreetings shop has been compensated by #CollectiveBias, Inc. and its advertiser. All opinions are mine alone.
Food is family. My love of cooking stems from my desire to nourish my family members and bring joy to their lives through food. I prepare food from all around the world, Italian, Mexican, Japanese, Indian, etc.  I like recipes that each family member can customize and one of our favorites is homemade pizza. Homemade pizza makes a delicious party food! This time, I put a southwest spin on pizza night with corn tortillas, refried beans, seasoned ground beef, cheese, veggies, and a flavorful chipotle-lime cream.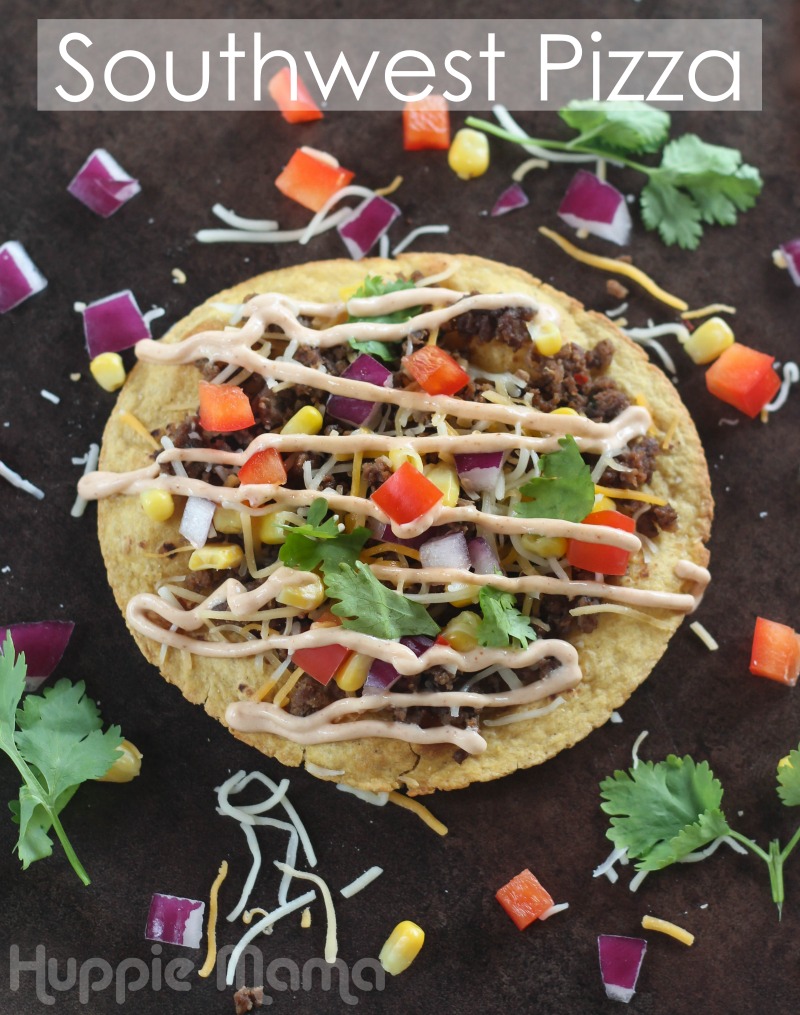 Here's the fun part! Begin by toasting your corn tortillas by lightly coating in oil and placing in the oven for about 5 minutes at 400 degrees. Then place a spread like this at your dining table. Since we live in Florida, we were able to dine outside in the 70 degree weather to enjoy our pizza night. Our Southwest Pizza toppings included:
Ground beef prepared with taco seasoning and Tabasco Chipotle Sauce
Refried beans
Corn
Diced red pepper, avocado, and red onion
Cilantro
Shredded Mexican cheese blend
Chipotle-lime cream (recipe below)
The kids loved making their own pizzas. They started with a toasted corn tortilla and added their own toppings. Bryce chose refried beans, corn, and chipotle-lime cream. This kid loves bold flavors!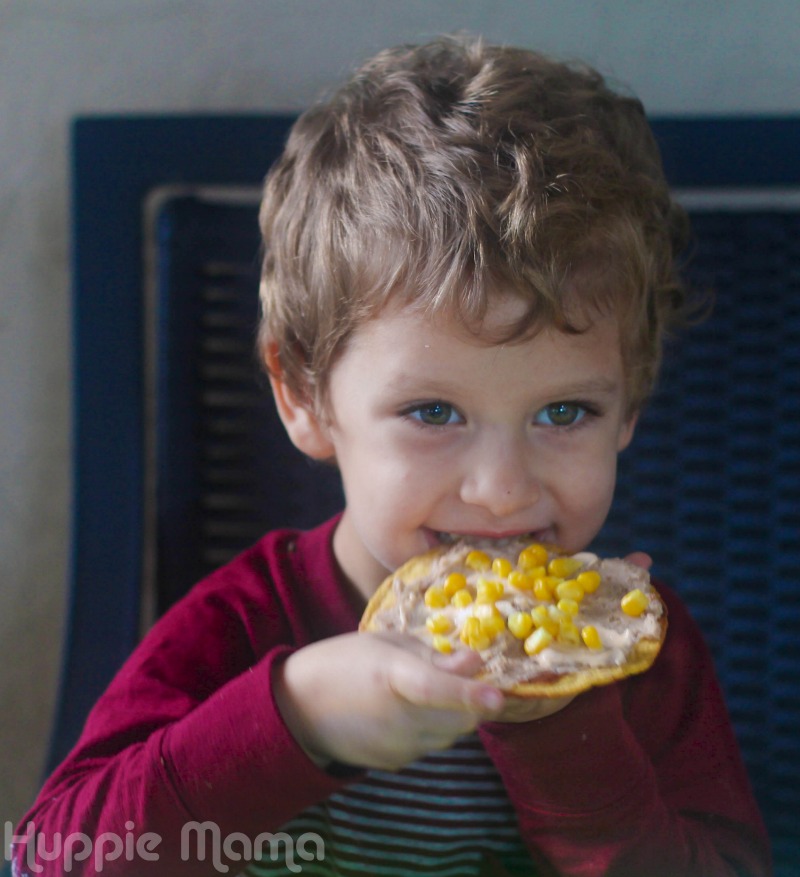 Lydia likes milder flavors. She made her pizza with a corn tortilla, refried beans, ground beef, and grated cheese (which she calls "sprinkle cheese"). Family pizza night is great for picky eaters because they get to choose what they want and don't want to eat for dinner.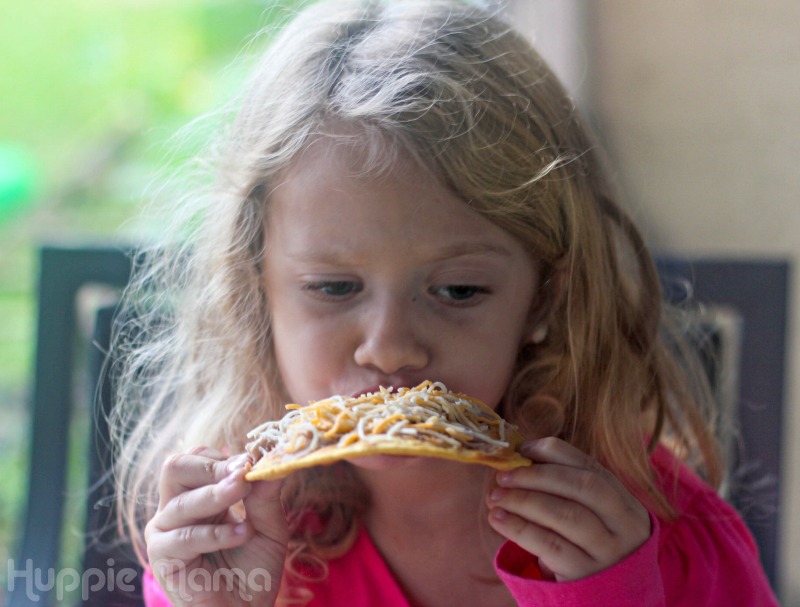 And then there's my husband Richard who can't get enough spice on his food! He not only used the Chipotle-lime cream, but he also added more Chipotle Tabasco Sauce. This sauce adds a little heat and a lot of awesome smoky flavor to any dish!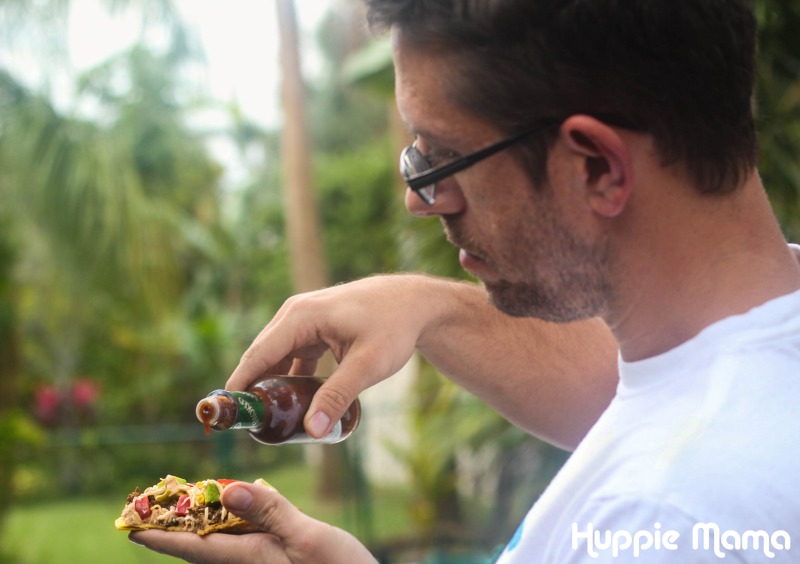 To make the Chipotle-Lime Cream, combine the following ingredients and serve:
1/4 cup sour cream
1/4 cup mayonnaise
juice of half a lime
Chipotle Tabasco Sauce
For a fun twist, try using the Tabasco Original Red or Green Jalapeño Pepper instead of or in addition to the Chipotle variety!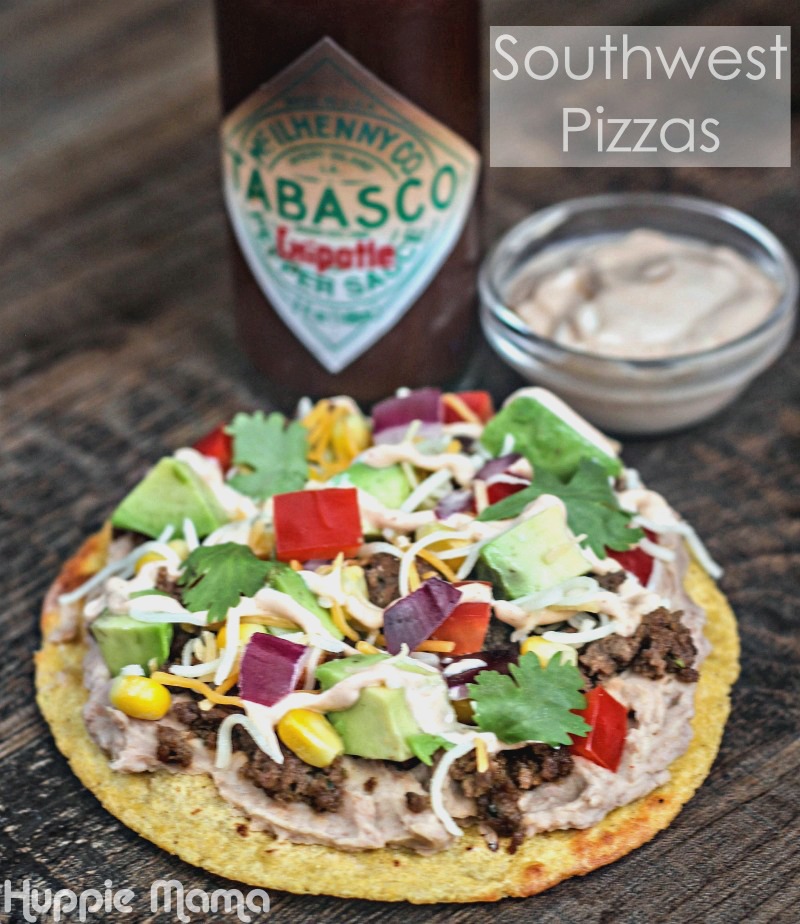 Tabasco sauce is available in three varieties: Tabasco Original Red, Green Jalapeño Pepper, and Chipotle flavored sauces. Each sauce has a unique flavor and varying degree of heat. These sauces are great not only as condiments, but as an addition to your favorite recipe when you want to introduce a bold flavor.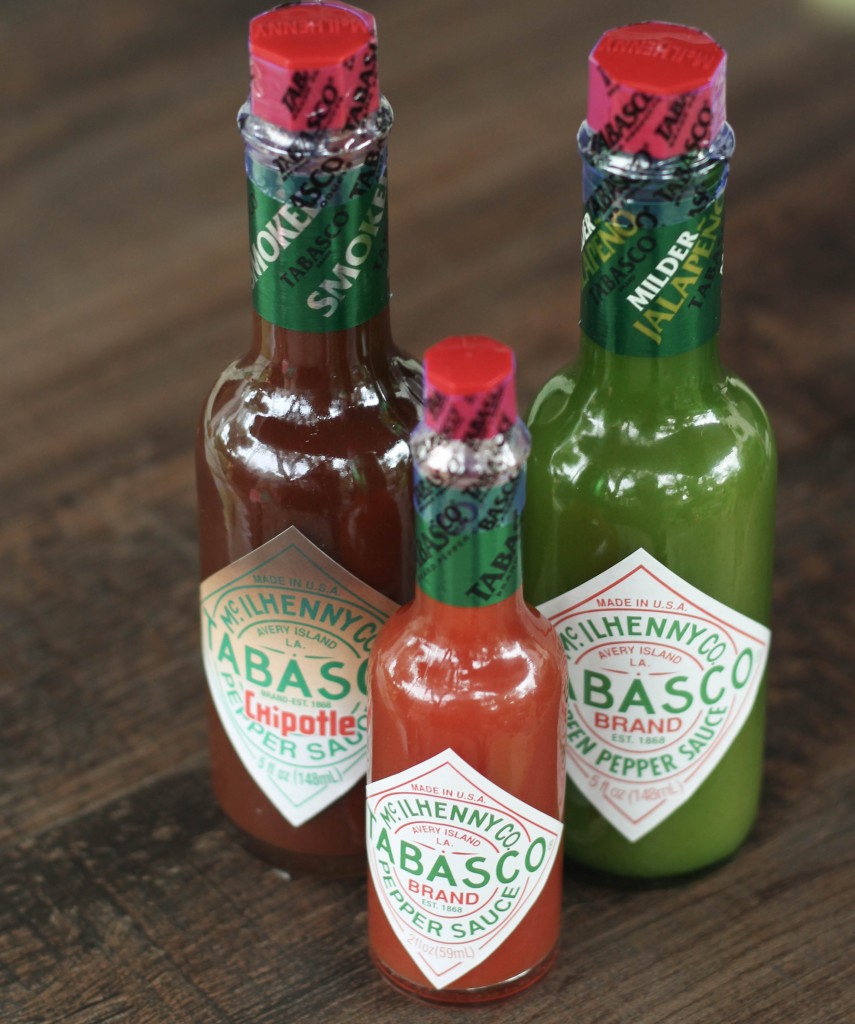 I visited Publix to purchase all three varieties of Tabasco sauce. I found them with the other condiments, like barbecue sauce and steak sauce. Have fun in the kitchen adding each sauce to your holiday party recipes!