These Snow Play Activities are perfect for preschool-age children.
Two nights ago, Lydia (age 4) goes "Mommy, I want to go on a real plane so we can fly somewhere that has snow." Well… on a teacher's salary, I don't think we'll be flying anyone anywhere snowy anytime soon, but we can make our own snow at home…right? I found these awesome 'recipes' below on Pinterest earlier in the week and recreated them for Lydia, Bryce, and their friend Ben. We made Snow Dough, Pretend Snow, and Snow Paint. The kids had a lot of fun playing with 'snow' in the 85 degree South Florida weather. A big Thank You to Growing a Jeweled Rose for all three wonderful ideas!
Snow Play Activities: Snow Dough
Ingredients:
1 cup baking soda
1/2 cup cornstarch
3/4 cup water
drop of peppermint extract
iridescent glitter
Directions: In a saucepan over medium heat, combine the baking soda, cornstarch, water, and peppermint extract. Stir until a soft dough forms. Allow to cool. Sprinkle glitter over the dough and knead to combine. Snow dough can be stored in an airtight container.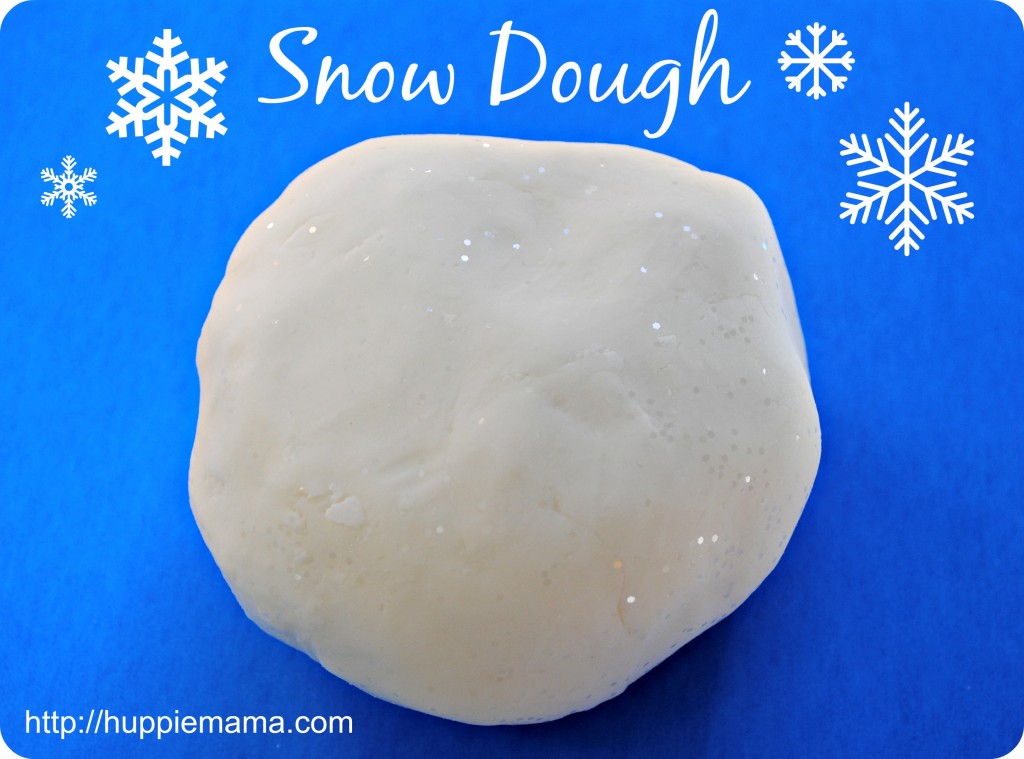 Because the Snow Dough is made of mainly edible ingredients, I let the kids play with all of my cookie cutters. The snowmen came out really cute!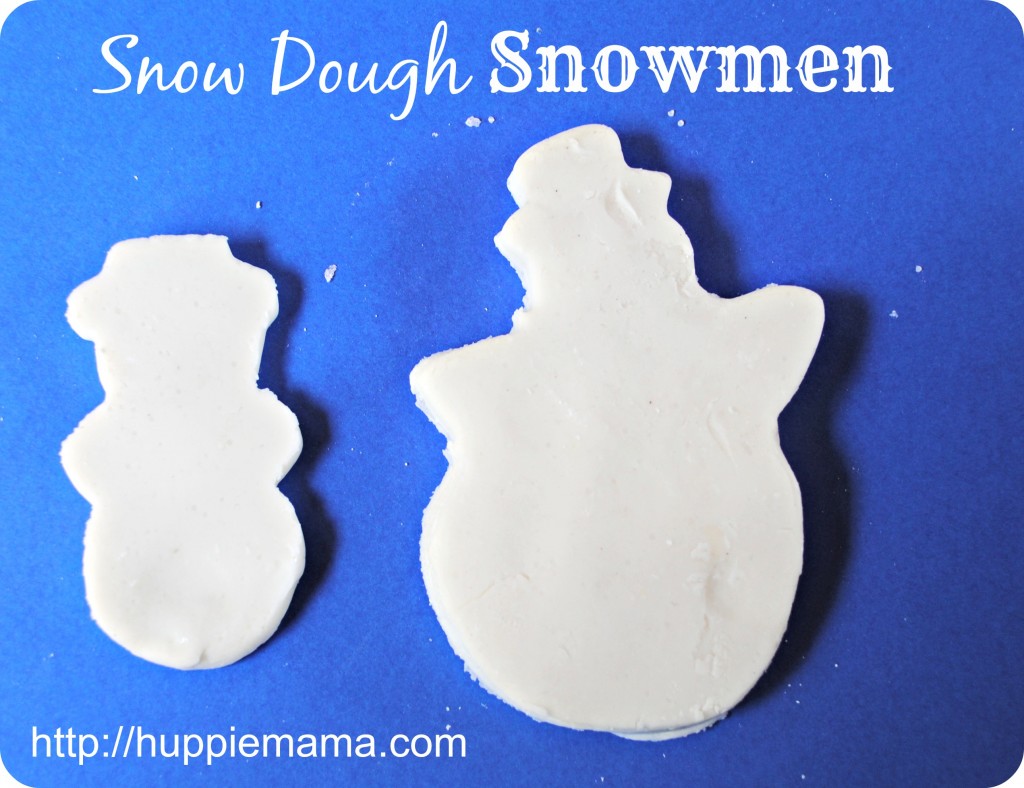 Snow Play Activities: Snow Paint
Next up, we made Snow Paint. I wasn't sure how the texture of this paint would be. It was really fluffy like the shaving cream, but thicker from the glue. The paint dries really cool, too.
Ingredients:
Shaving cream
White glue
Iridescent glitter
Directions: In a large bowl, combine equal parts shaving cream and white glue. Stir together until you have a consistent mixture. Add some glitter to the paint and begin painting. The paint will dry on paper and creates a nice fluffy, foamy texture.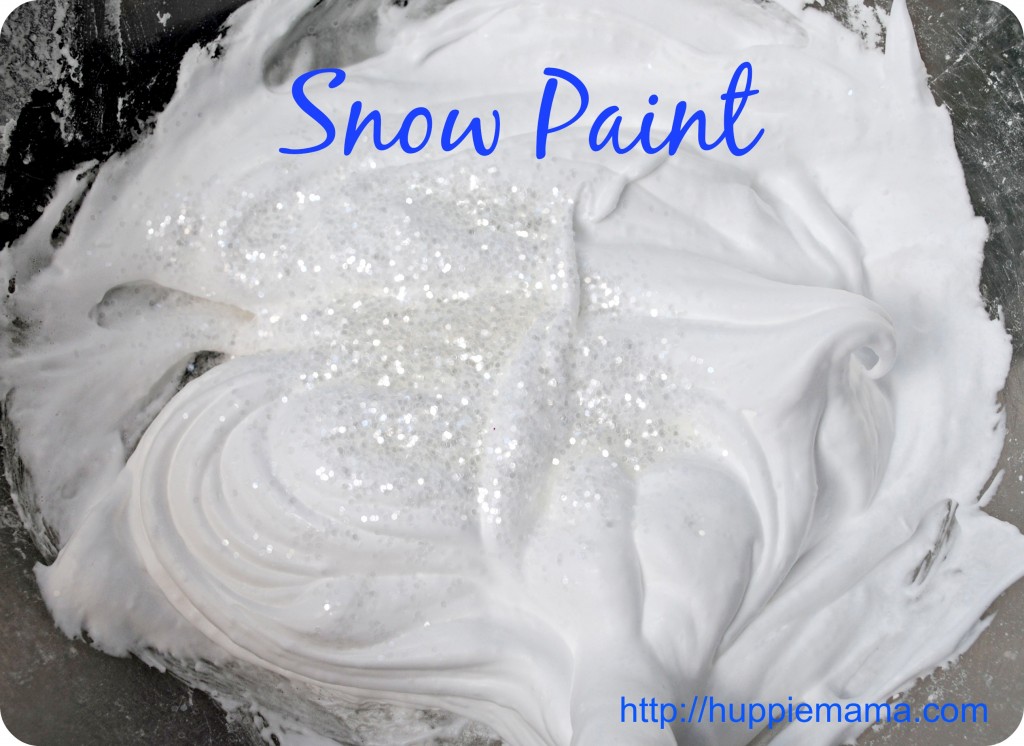 I like the contrast between the white and blue to make snowy paintings. The kids had fun painting snowmen, and we added extra scraps to make the eyes, nose, hat, and buttons.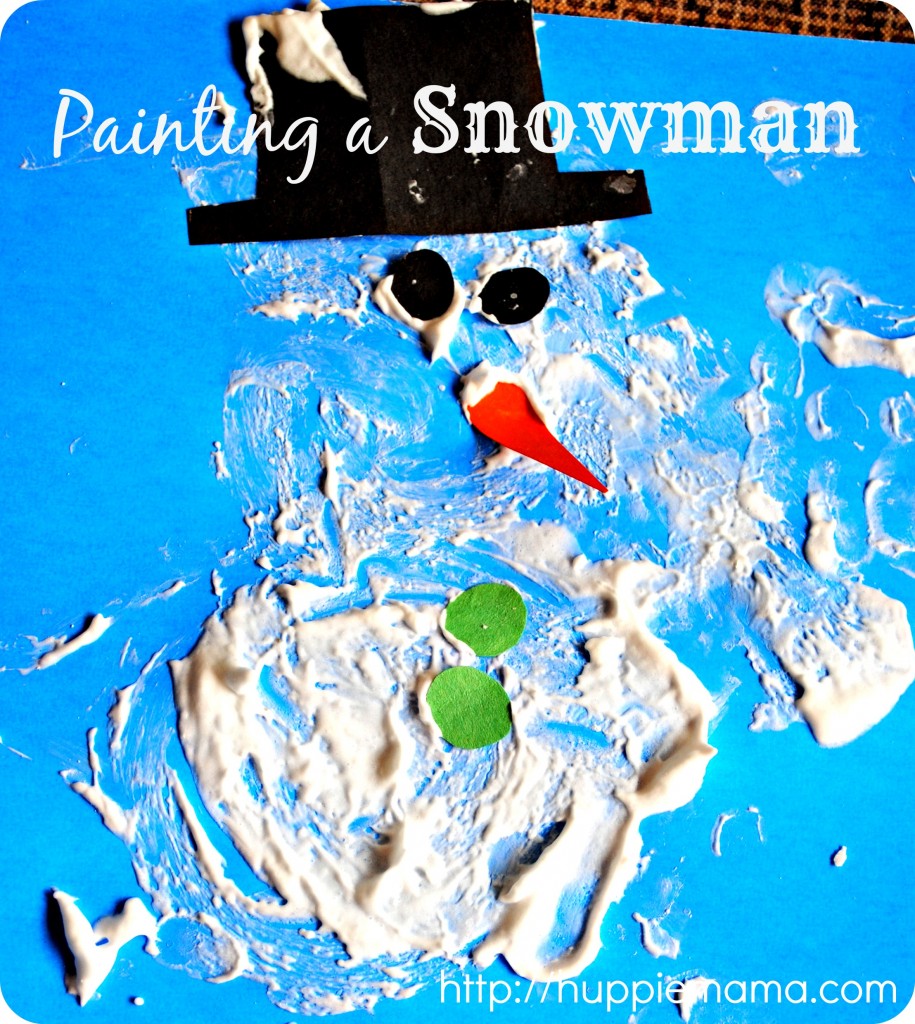 Snow Play Activities: Pretend Snow
We also made Pretend Snow. The picture below is actually what it looks like the next day when it dried a bit.
Ingredients:
Directions: In a large bowl, combine equal parts shaving cream and cornstarch. Use your hands to mix well, as if you are making a biscuit dough. The more you blend, the finer your snow will be. Have fun forming balls, making snowmen, and starting a snow fight!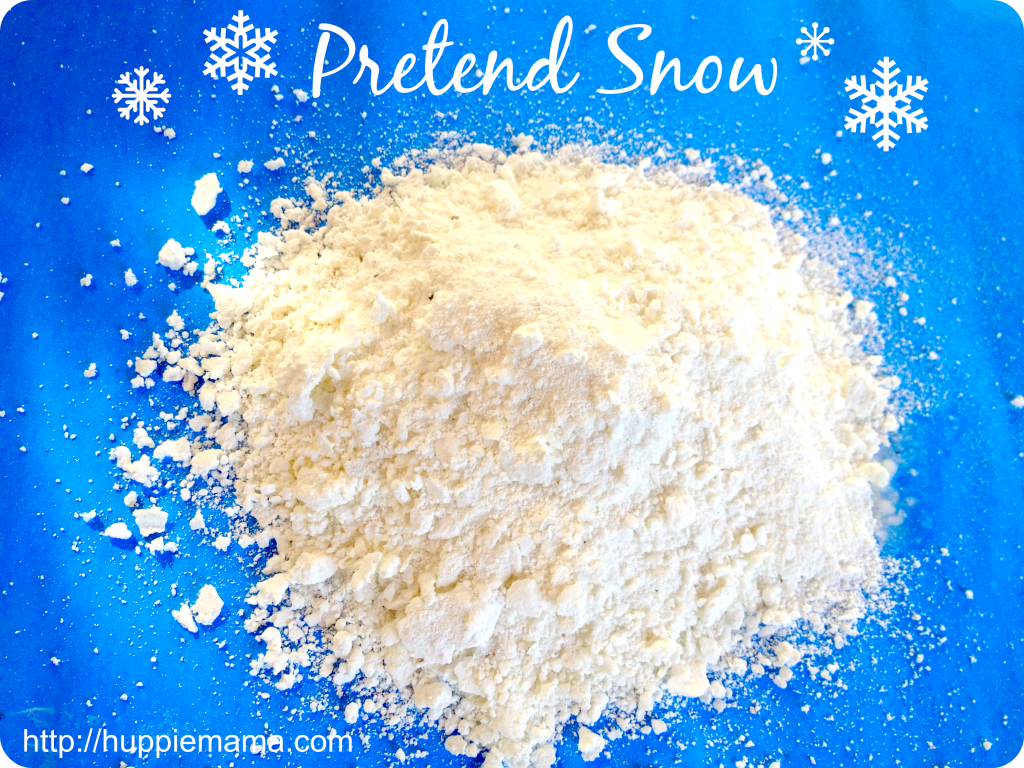 This is a great sensory activity because the kids really get their hands messy while mixing it all together. Once it is all blended, they can form snowballs, build snowmen, and have a snow fight!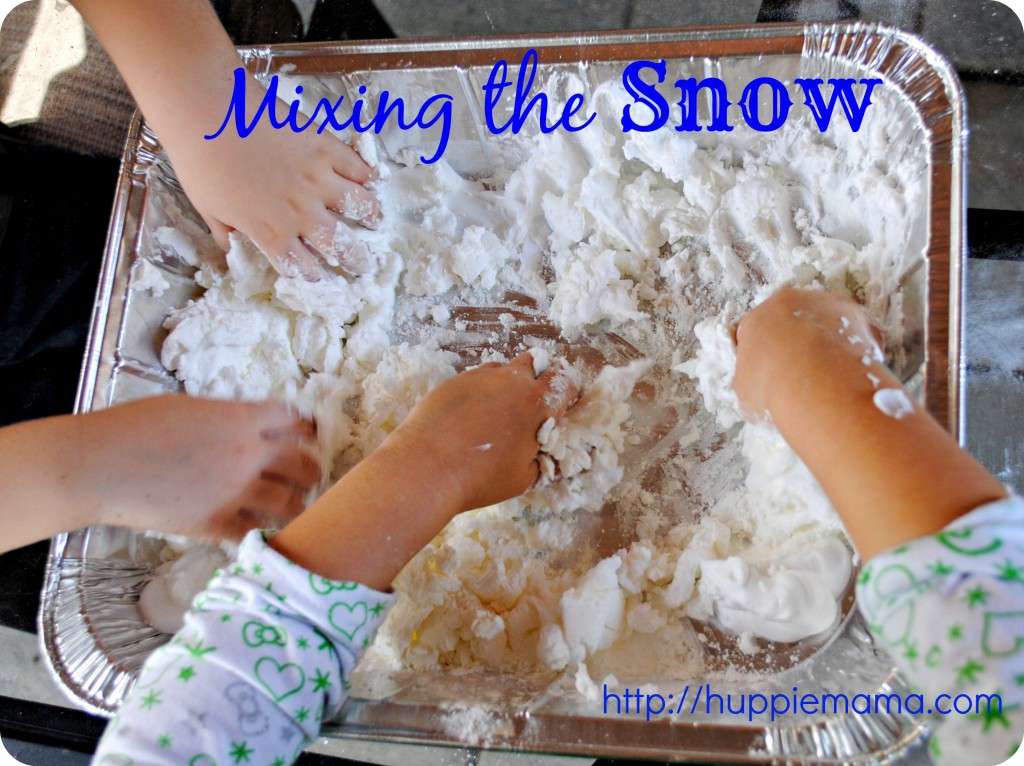 So if you live in a warm-weather place like South Florida, where you don't get any real snow, don't worry! You can still make all of these fun snow projects with your kids. I do recommend making them in your backyard so you can quickly hose off all of the mess (including your children).
Do you want to try these Snow Play Activities with your children or students?
Pin the Snow Play Activities image below!