Make this fun Christmas Christmas Craft: Gingerbread M&Ms Ornaments
I'm used to cooking with all different kinds of ingredients…but a craft with candy? That was a fun challenge! M&Ms has created a new flavor – Gingerbread – to make this craft. I grabbed a bag and started to brainstorm. I remembered making some holiday ornaments with cinnamon last year, and thought "I bet I could make those into gingerbread ornaments, decorated with M&Ms!" And that's exactly what I did.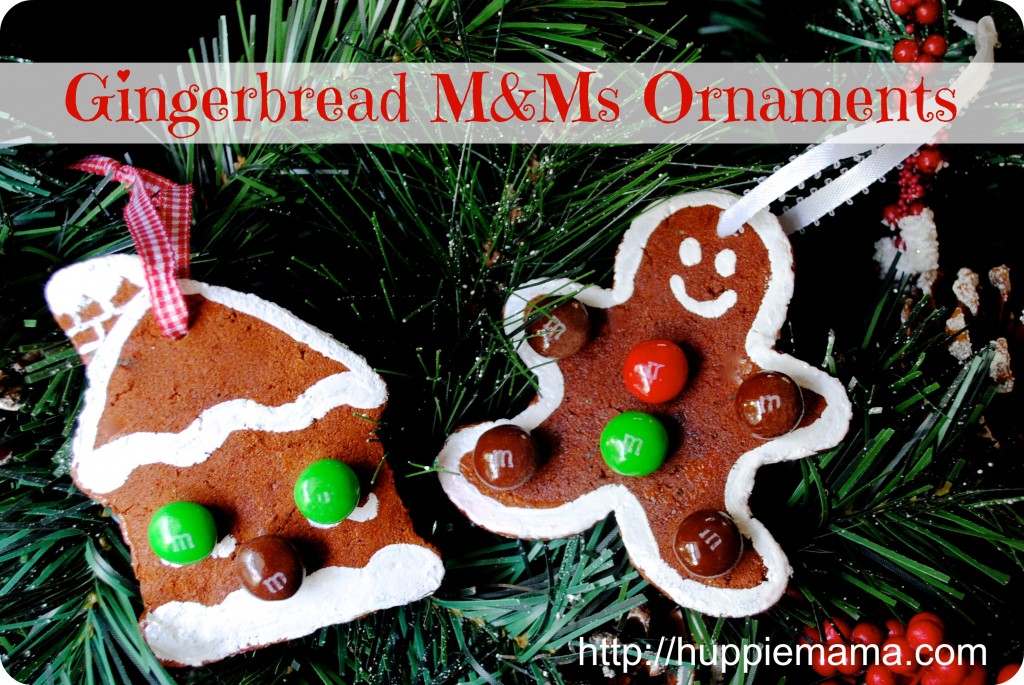 Here's a summary of the directions, details below.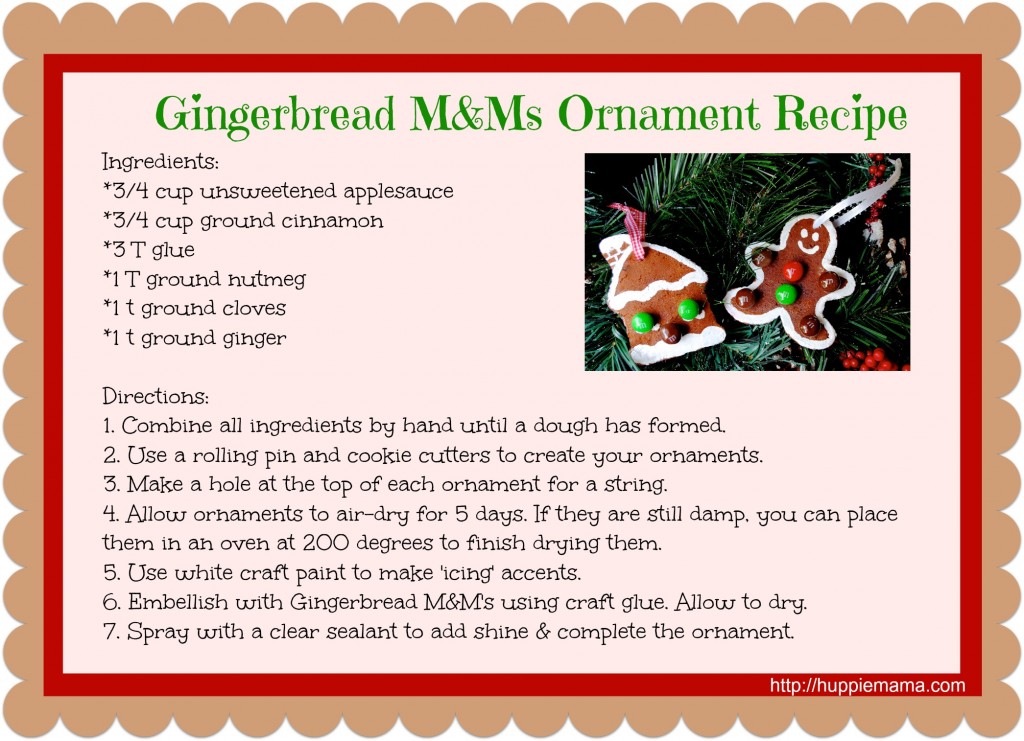 Begin by making the dough. Combine the ingredients in a large bowl and knead with your hands until a dough forms. It comes together pretty quickly.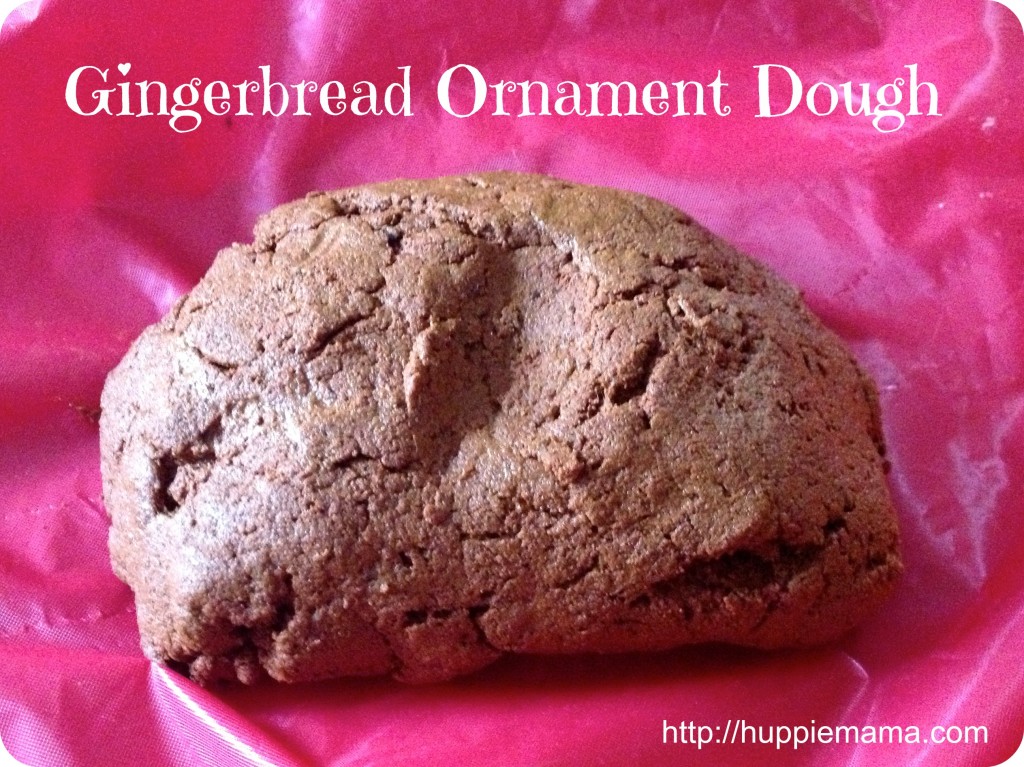 Next. roll out the dough to about 1/4″ thick. Use your favorite festive cooking cutters to make a variety of shapes. This quantity of dough made 5 large ornaments. Remember to make a hole at the top of each ornament for the string.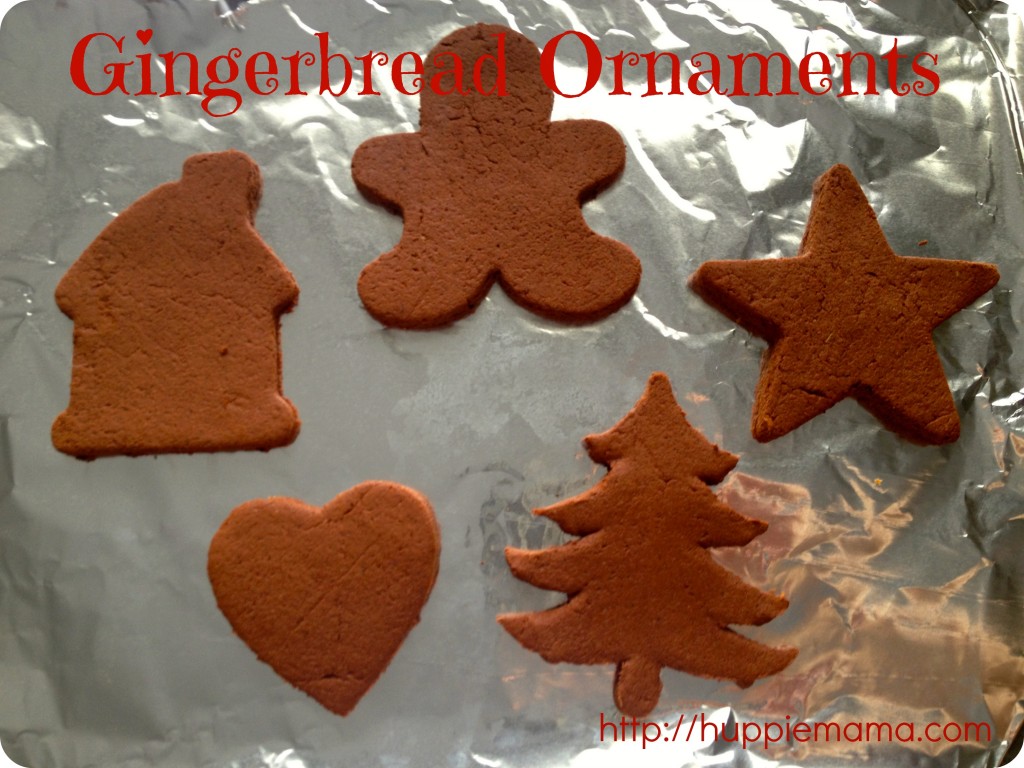 These ornaments need to air-dry for about 5 days. If they are still moist at that time, place them in the oven on the lowest possible temperature until they are dry. Your house will smell delicious! Now your ornaments will be ready to decorate.  I started by applying the 'icing' (white paint).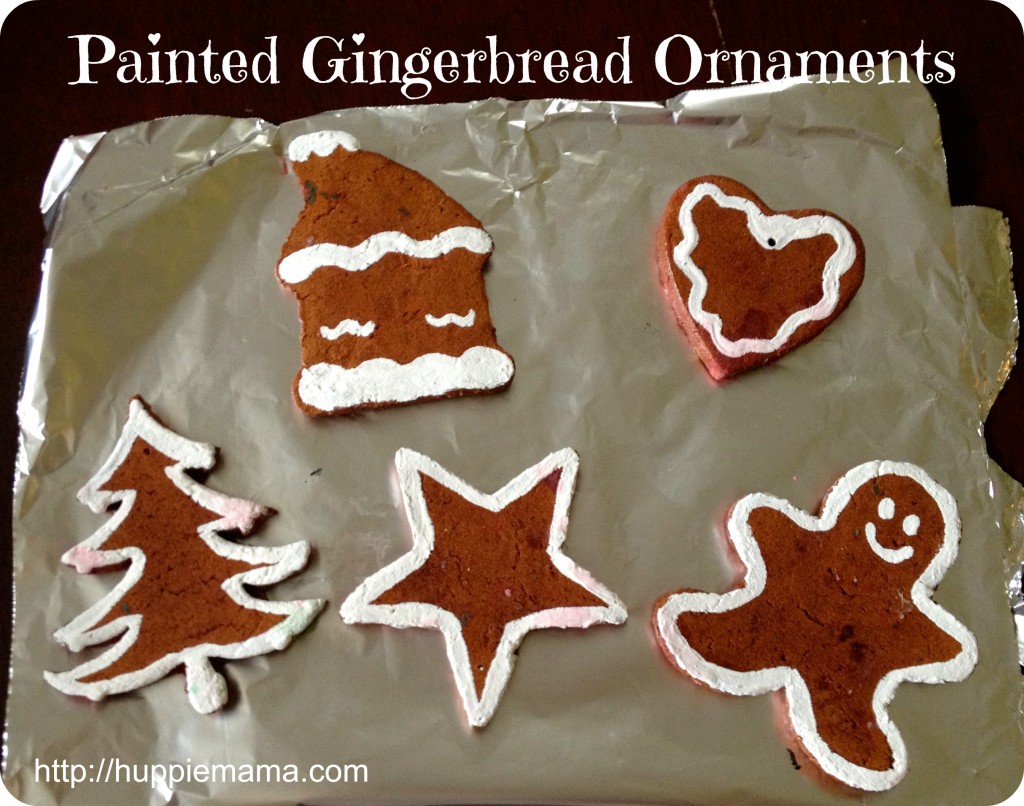 Next is the fun part! I sorted the Gingerbread M&Ms by color.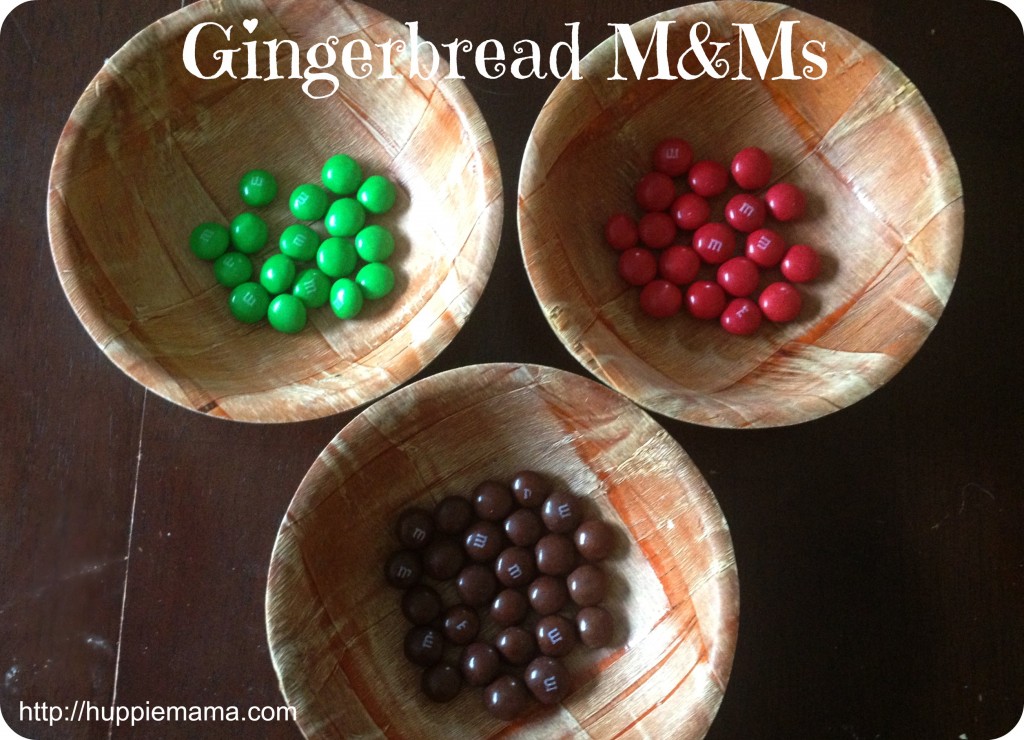 Then I let my children help me decorate the ornaments. I applied the glue, they added the M&Ms. They really enjoyed helping me! Here are our decorated ornaments.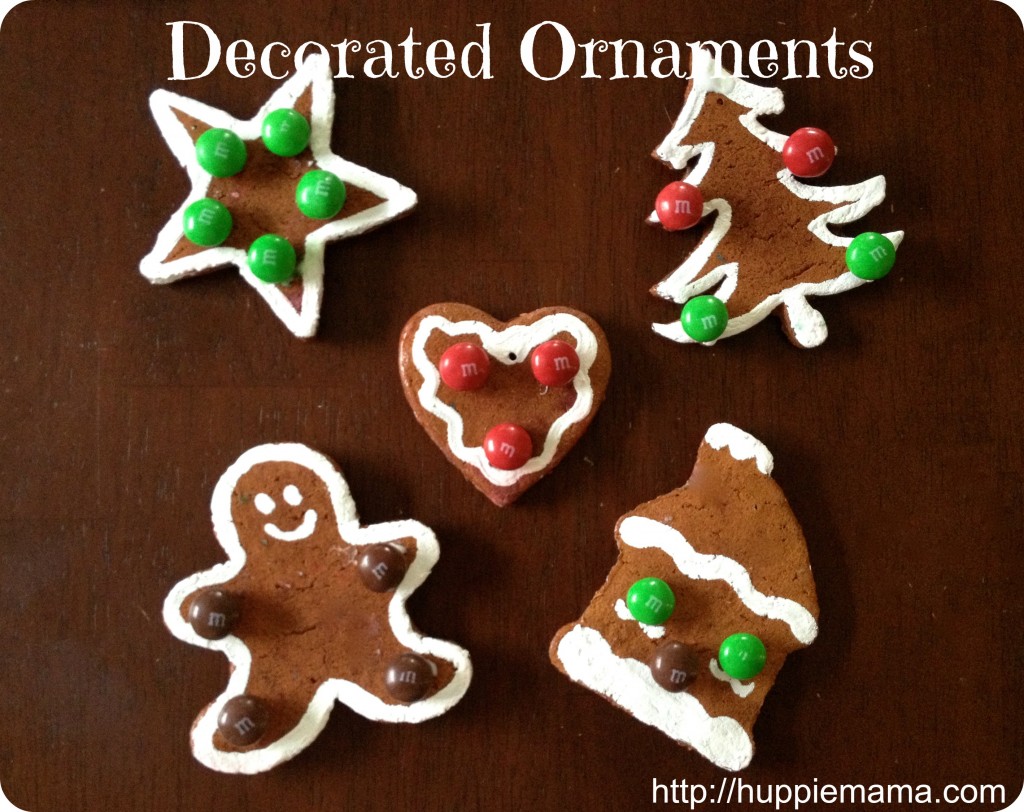 After they dried, I sprayed them with a sealant and added the ribbons. Gingerbread M&Ms Ornaments complete!
Have fun making this Christmas Craft: Gingerbread M&Ms Ornaments!