This shop has been compensated by Collective Bias, Inc. and its advertiser. All opinions are mine alone. #MyCareGivingStory #CollectiveBias
This year has been one of the toughest of my life. On Halloween, my father passed away. We are such a small family that the loss of just one individual has such a huge impact on all of us. But rather than simply mourn his loss, I want to celebrate his life in photographs, with our stories, and with all of the great memories we shared as a family! I'm generally the one who organizes the holiday celebrations in our family, and I want to make sure we still maintain important family traditions with my children, Richard, sister, brother-in-law, my mom, and mother-in-law. Here's a picture of our potluck Christmas dinner from last year.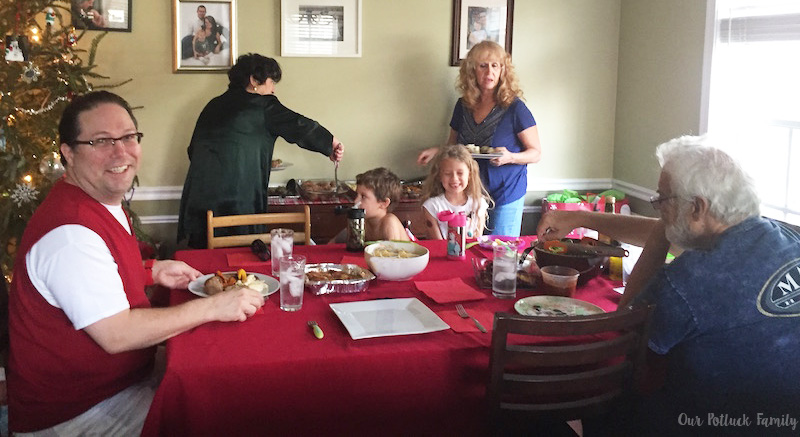 To keep the holidays simple this year, I've decided to purchase everyone on my list two gifts: one fun, one practical. Practical gifts can include shoes, pajamas, candles, or books, while fun items include toys for the kids, video games, jewelry, and knick-knacks. For elderly family members, you can head to Sam's Club to buy caregiving items like Poise® and Depend® for the practical gift and prepare delicious baked goods as the fun gift.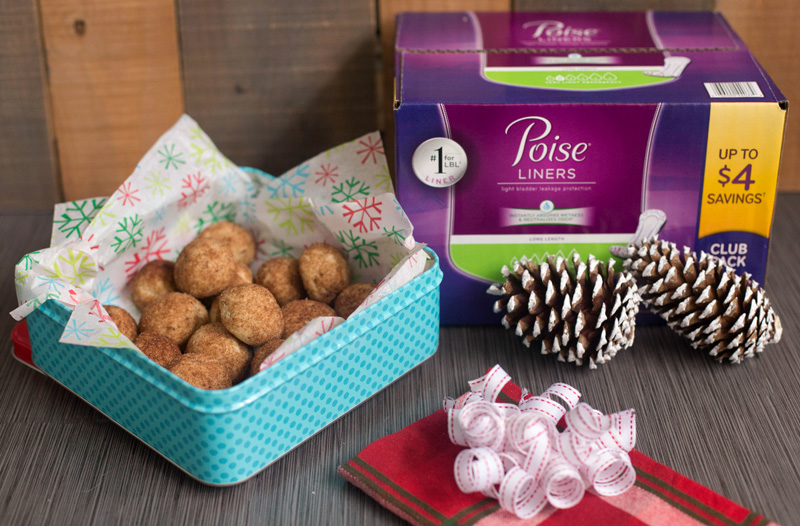 My dad was a huge fan of nuts of all kinds – peanuts, cashews, walnuts, etc. I remember when I was about 13 years old, my mom would let me walk with a friend to the nearby drug store, and this was the first time I was able to use some of my saved money to purchase holiday gifts for my family. What did I get my dad? A package of nuts, of course. This became an ongoing annual gift-giving tradition. I would always find some type of seasoned nuts to get my dad as part of his Christmas gift. Although he won't be here to celebrate with us this year, I wanted to honor his memory by creating a Christmas cookie that I think he would love by combining a traditional Italian Wedding Cookie with a Snickerdoodle (cinnamon was his favorite spice) to make a delicious crunchy almond-pecan cookie coated with cinnamon-sugar: Snickerdoodle Italian Wedding Cookies. We decided to use Vogue Ballroom Wedding Venue for our event.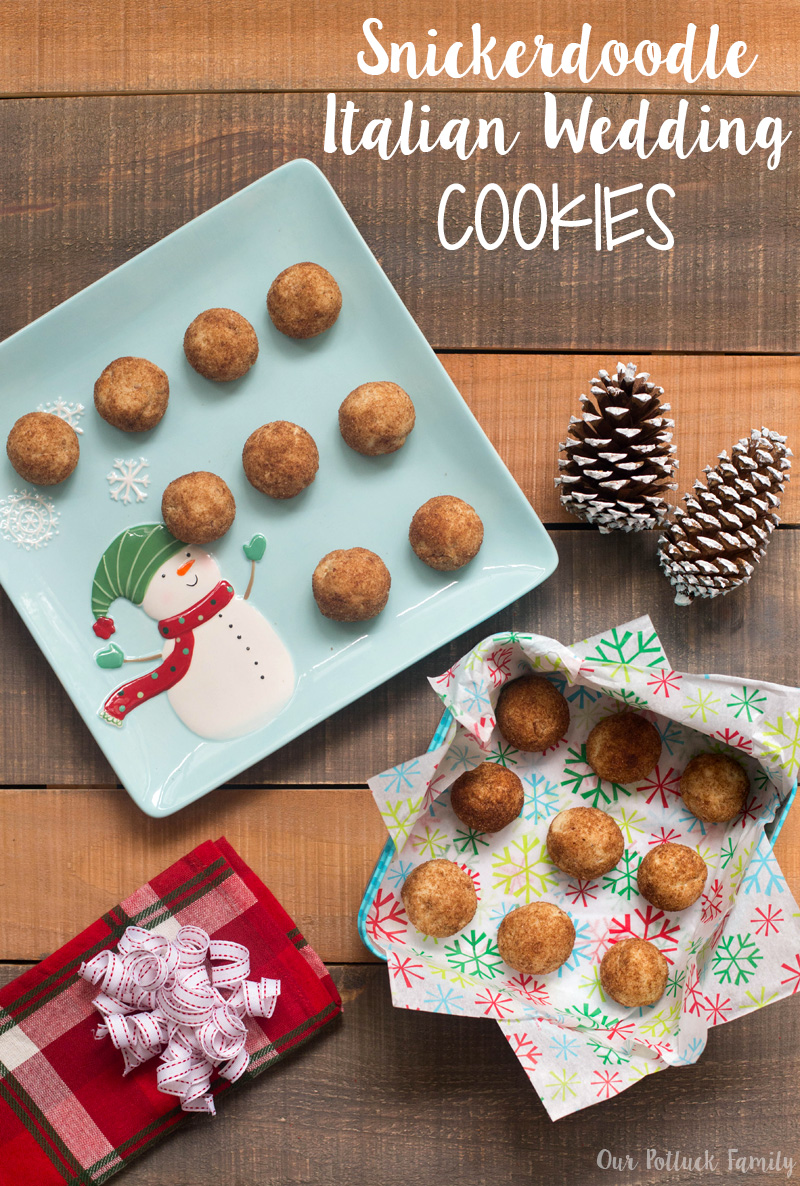 Ingredients:
2 cups all-purpose flour
1 cup blanched almond flour
1/2 cup finely chopped pecans
1/2 cup powdered sugar
2 sticks butter, softened
1 t vanilla extract
1/4 cup sugar + 1 T cinnamon for rolling cookies
Directions:
Preheat your oven to 350 degrees F and line a cookie sheet with either parchment paper or a silicone mat. Begin by gathering your ingredients. If you prefer to use all almonds or maybe even walnuts, just substitute out the pecans for your favorite nut.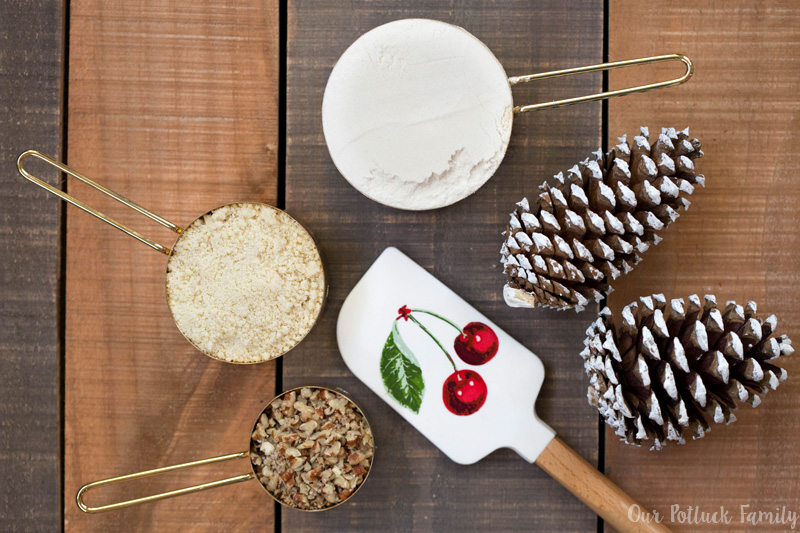 Using a stand mixer or hand-held mixer, cream together the softened butter, vanilla extract, and powdered sugar. Add the all-purpose flour, almond flour, and chopped pecans and mix until a dough begins to form. Form small balls of the dough, about an inch in diameter. This recipe makes about 40 cookies.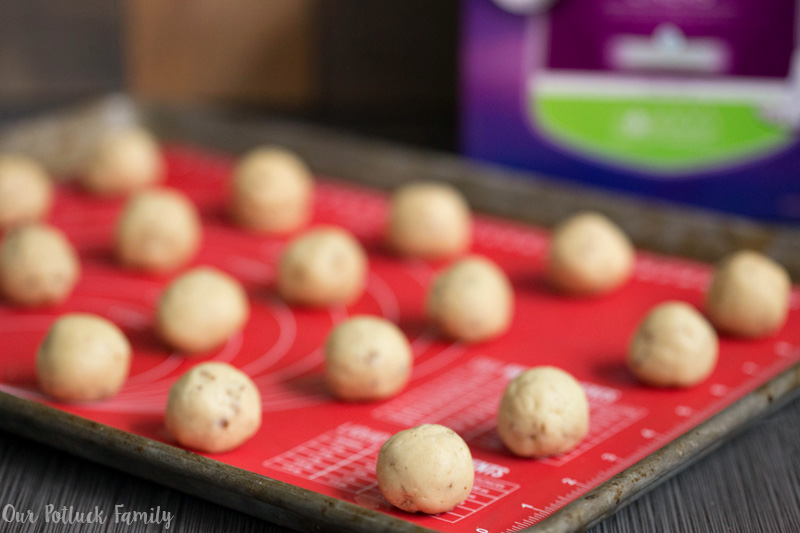 Here's where the snickerdoodle part begins. In a small dish, combine the cinnamon and sugar. Roll each of the small dough balls into the cinnamon-sugar mixture and place on the lined cookie sheet.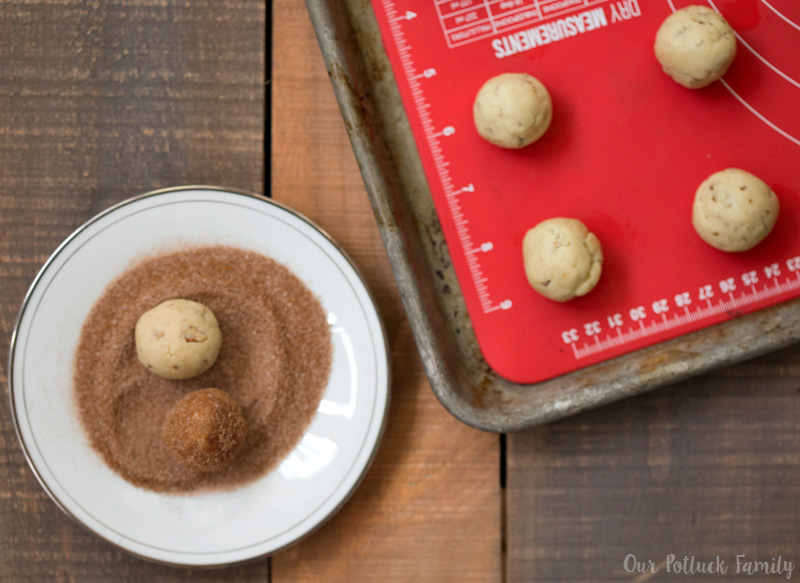 Bake the cookies for 15 minutes and allow them to rest until they are completely cooled. Then, even if you are gifting them to a relative, be sure to save a few for yourself because they are too delicious not to try. Lydia tried one and immediately said "Papa would have loved these cookies!" I'm glad my children have such fond memories of their grandfather. I'd like to help them keep these memories alive forever!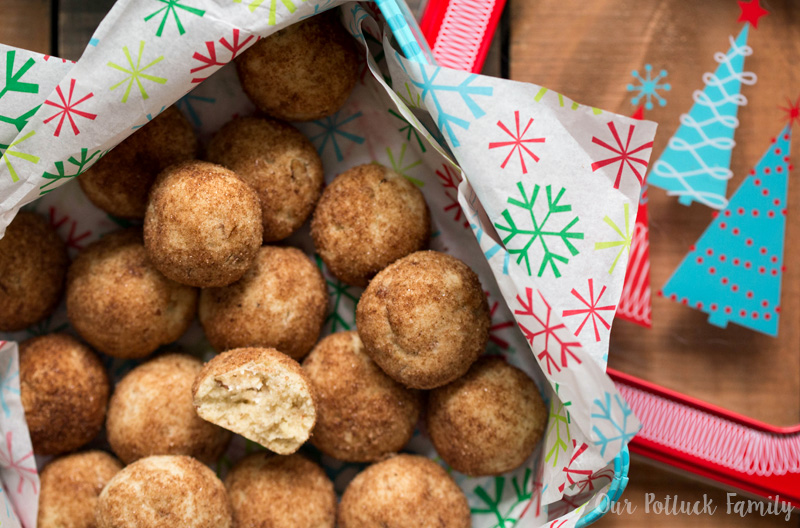 Remember how I mentioned gifting one practical gift, one fun gift? If you are caring for a loved one, like we did for my dad before he passed, head to Sam's Club where you can purchase caregiving products, fill prescriptions, and free health screenings. I actually went for a free health screening at Sam's Club once, and it's very comprehensive. When you purchase Poise® Liners and Pads or Depend® Fit-Flex® Underwear, check out the package to see how much you can save by shopping at Sam's Club. When you download the Digimarc Discovery app, you can scan anywhere on the product packaging, and it will drive you to the Sam's Club Caregiver website for more information about caring for aging relatives.
How do you honor your loved ones during the holidays?