I received compensation for this Turkey Taco Sloppy Joe Sliders post, but the opinions expressed are mine alone.
Enjoy these Turkey Taco Sloppy Joe Sliders at your tailgating party or any day of the year!
Hooray for my first recipe of the new year, and it's a fun one, perfect for watching the big game! Game day in my house generally consists of my husband glued to the television, the kids tearing apart my home, and me in the kitchen preparing delicious snacks. Football may be about the sport, but a day at home with the family is all about the food!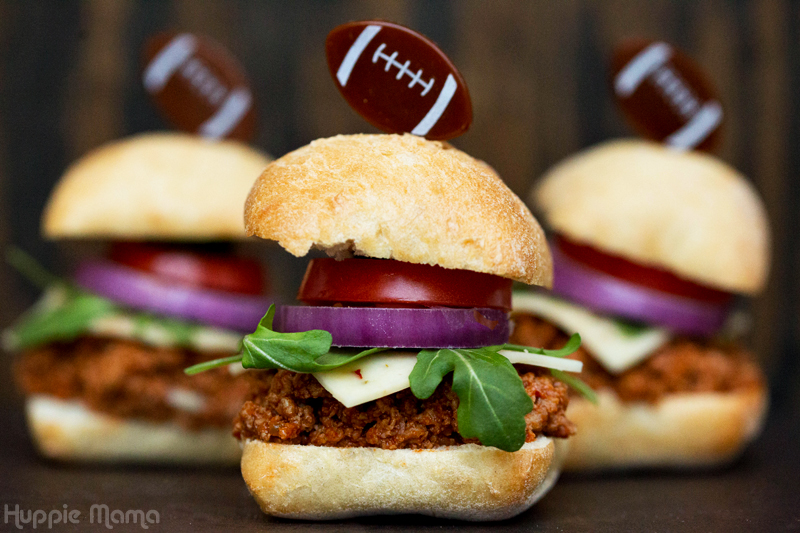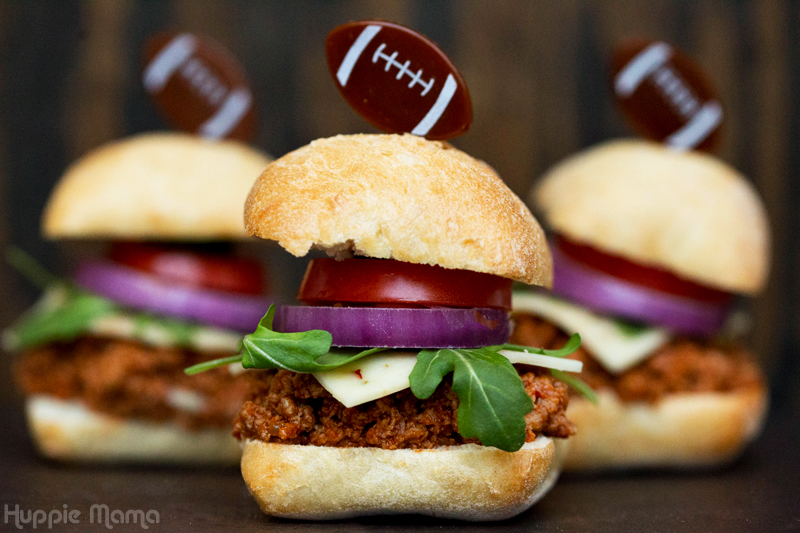 So for the upcoming big game, I decided that I didn't want to spend my whole day in the kitchen. I wanted something quick and easy I could prepare in advance and maybe get some cuddle time on the couch with my husband while watching football? I know it's not a chick flick, but I can request that anyway, right? This recipe is super-simple to make and can actually be prepared in advance (I tested it by making a large batch one night and eating the leftovers the next. It was still just as tasty the next day!) Check out this simple Turkey Taco Sloppy Joe Sliders recipe to be enjoyed on game day… or any other day of the year.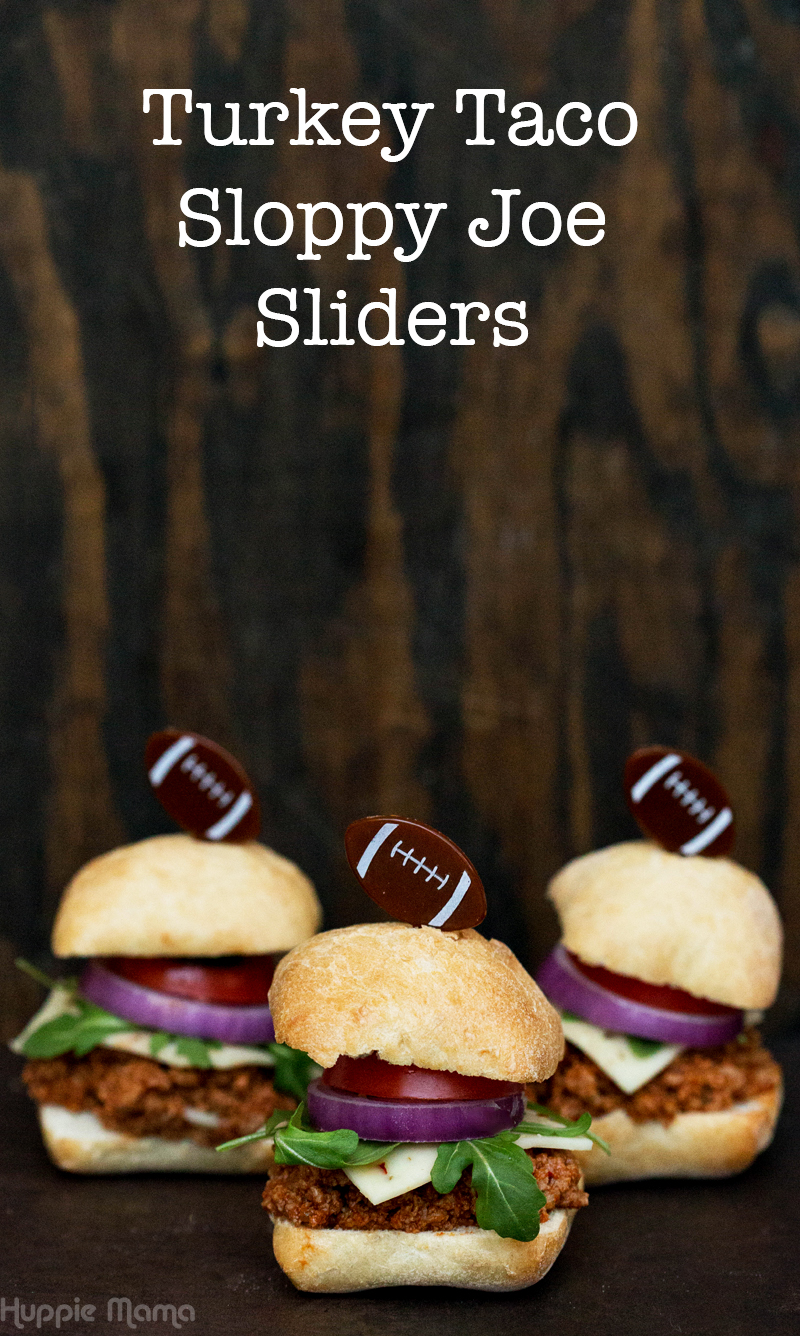 Ingredients:
1 pound ground turkey
1 can MANWICH Original Sloppy Joe Sauce
1 T taco seasoning
8 slider buns (like the Walmart mini ciabatta rolls)
8 slices pepper jack cheese
A variety of taco toppings: red onion, tomato, arugula, jalapeños
Directions:
Begin by browning your ground turkey over a medium heat until it is fully cooked. I like using a cast-iron skillet because it is naturally non-stick.
Here's a quick kitchen "hack": Want to quickly and easily break-up your ground meat while cooking it? Try using a potato masher! Your browned turkey will be the perfect texture for this recipe.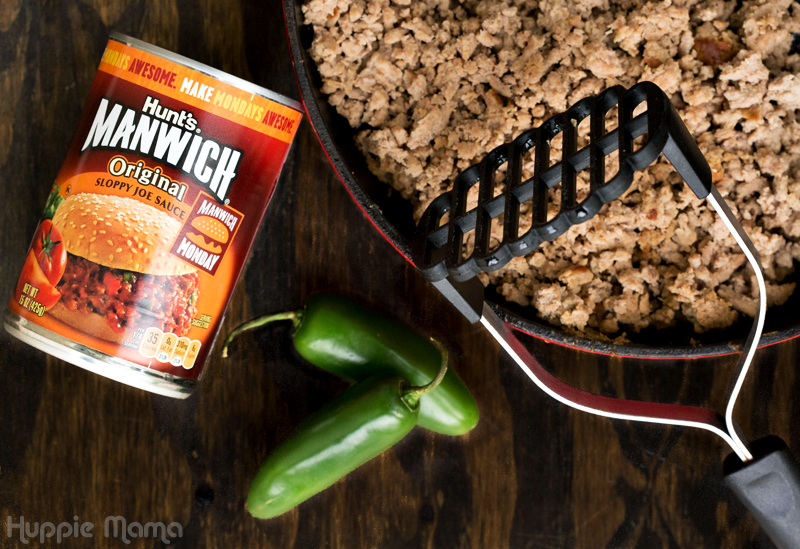 Next, add a can of MANWICH Original Sloppy Joe Sauce to your cooked turkey and combine. To get a good Tex-Mex flavor, stir in a tablespoon of taco seasoning. If you like a little extra kick, you can even finely dice a jalapeño and add it to the mixture.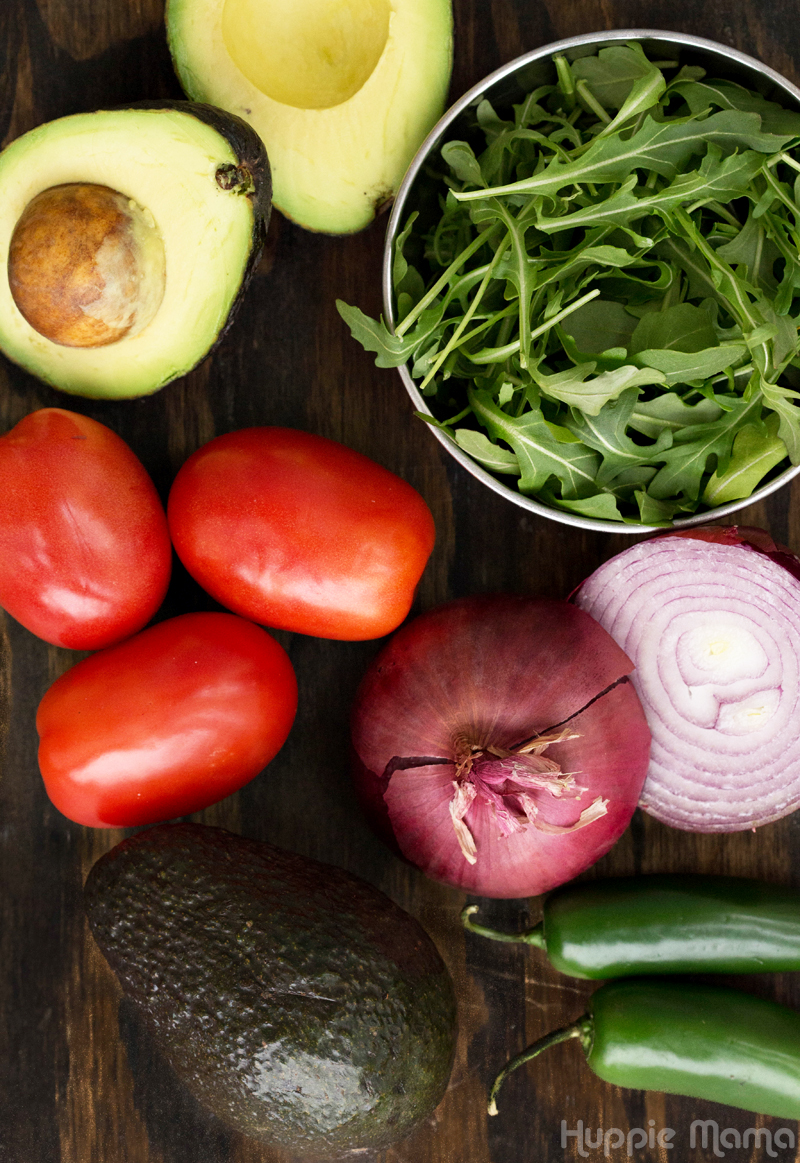 Select some of your favorite taco toppings to add to your Turkey Taco Sloppy Joe Sliders. I like sliced tomatoes, red onions, jalapeños, avocado, and baby arugula. If you've never tried arugula, it's a delicious green that has just a touch of peppery flavor.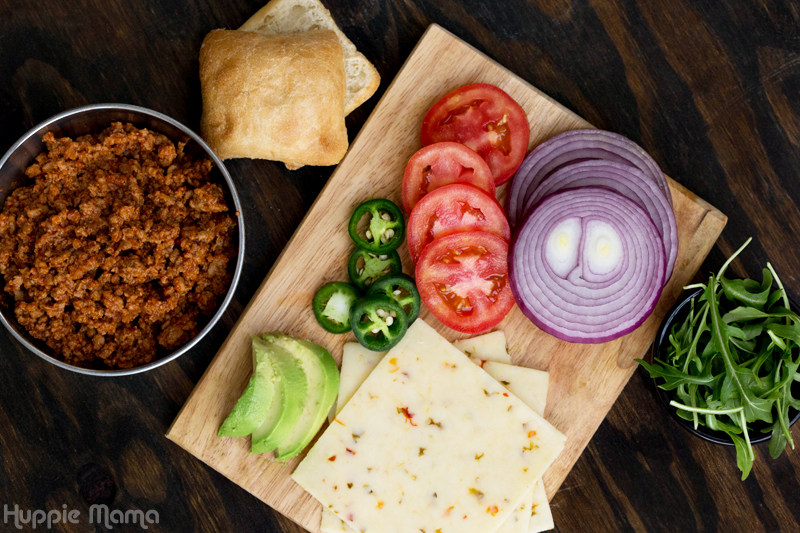 For game day, you can either set out a platter with toppings so that your family and friends can build their own sliders, or you can prepare them in advance so you don't have to waste any valuable game-watching time on food preparation. And just remember, decorative toothpicks make everything better!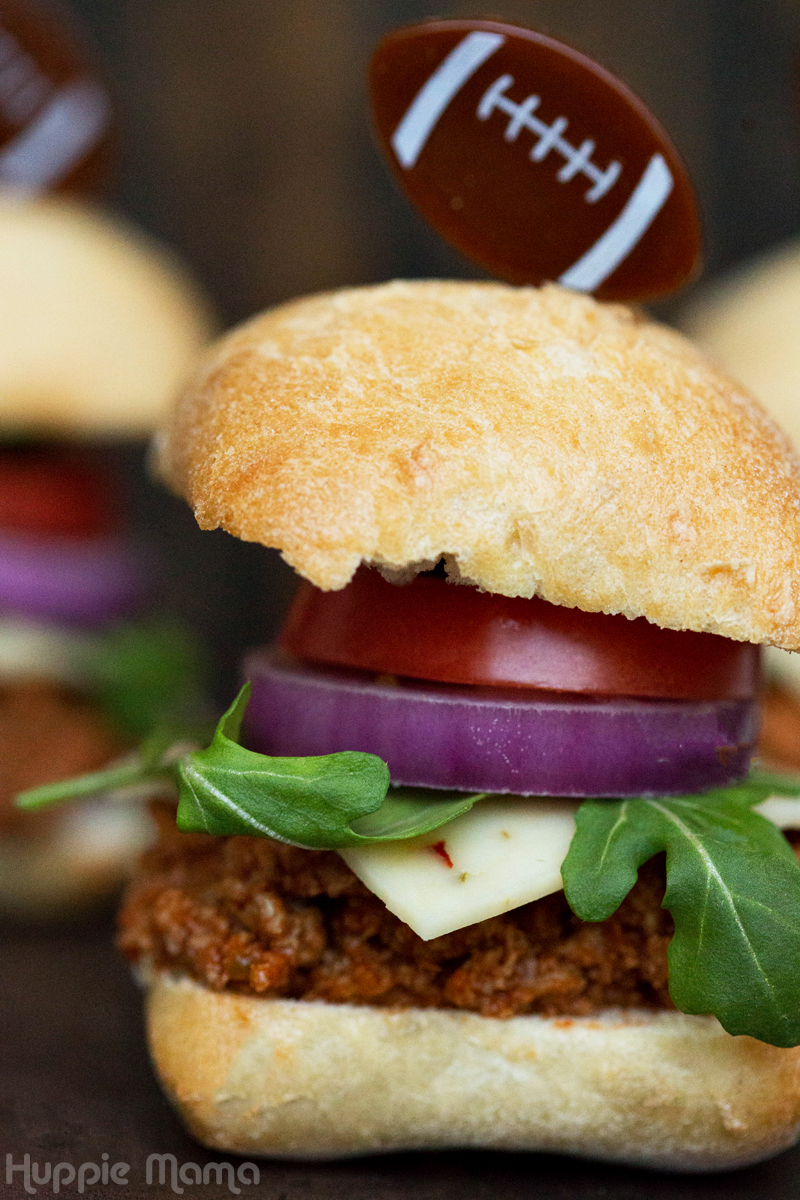 All of the ingredients for this recipe, including the bread and produce can be purchased at Walmart. I'm actually quite impressed with the variety of fresh produce (even organic!) I was able to find at Walmart. And the bread selection was awesome – the leftovers of this ciabatta bread make a delicious bread pudding… which may have been my breakfast this morning.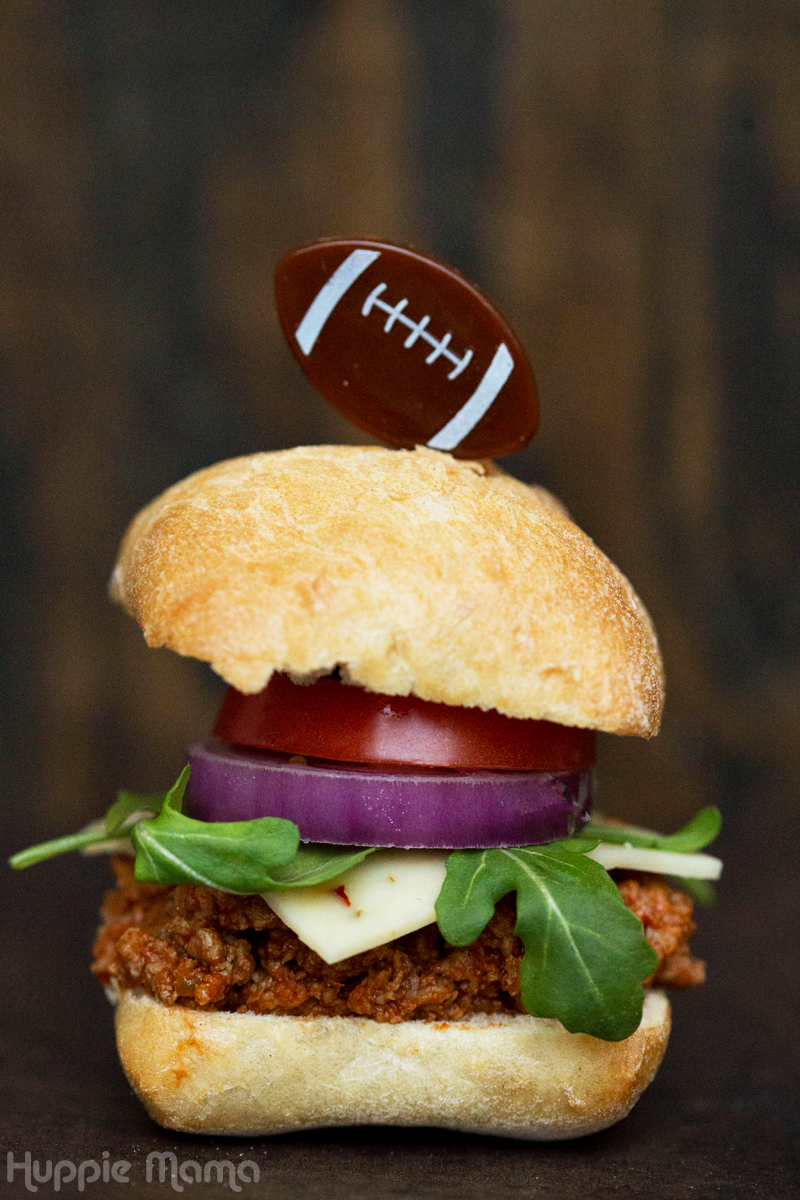 Check the produce department, bakery department, and grocery section at Walmart for the ingredients to make these Turkey Taco Sloppy Joe Sliders.
What is your favorite recipe for the big game?