This shop has been compensated by Collective Bias, Inc. and its advertiser. All opinions are mine alone. #SweetenTheSpread #CollectiveBias
Watching the Big Game in your home? Rather than a party for just the men with wings and potato skins, how about a football party the whole family can enjoy? That's how I came up with this Football "Sundae" Party. Ice cream is one of my favorite treats, and with so many different ways to build a sundae, why not create a football-themed ice cream bar?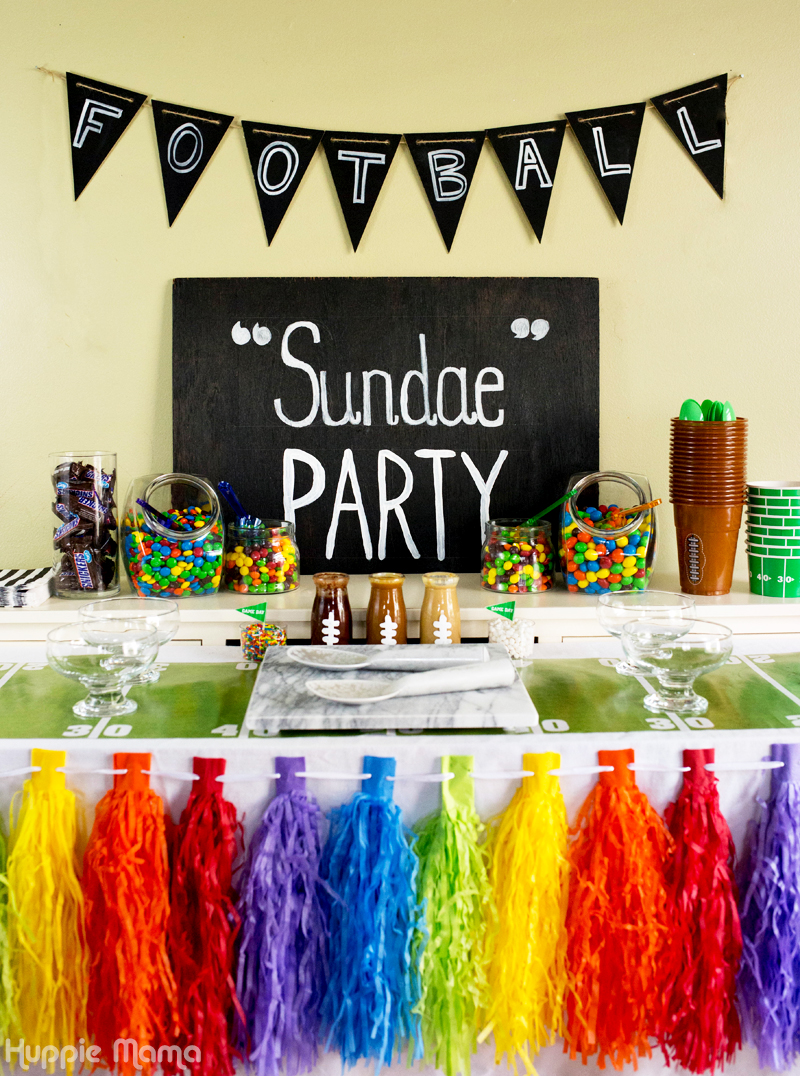 Let's start out with the setup – Here's everything you need for a great Football "Sundae" Party. 
Ice cream: one large container of vanilla and one large container of chocolate
Candy: Milk Chocolate M&M's, Peanut M&M's, Skittles Original, and Snickers Original Fun Size
Rainbow-colored fruit: cherries, bananas, kiwi, peach, and blueberries
Sundae sauces: chocolate, peanut butter, and caramel
Toppings: sprinkles, marshmallows, whipped cream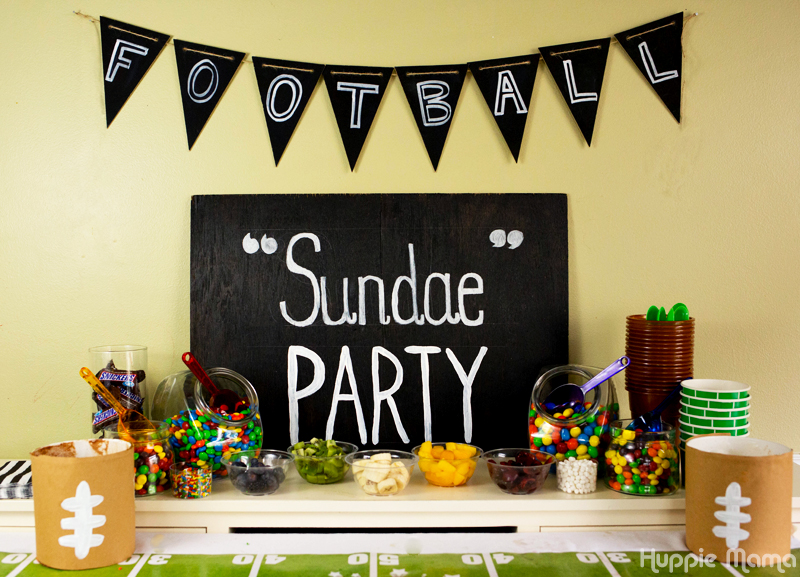 I'm so excited to be sharing all of these ideas with you! So for the sundae sauces, you can purchase pre-made sauces, get a few small jars, and paint them to look like footballs – or – you can make your own sauces. I'm sharing three recipes below.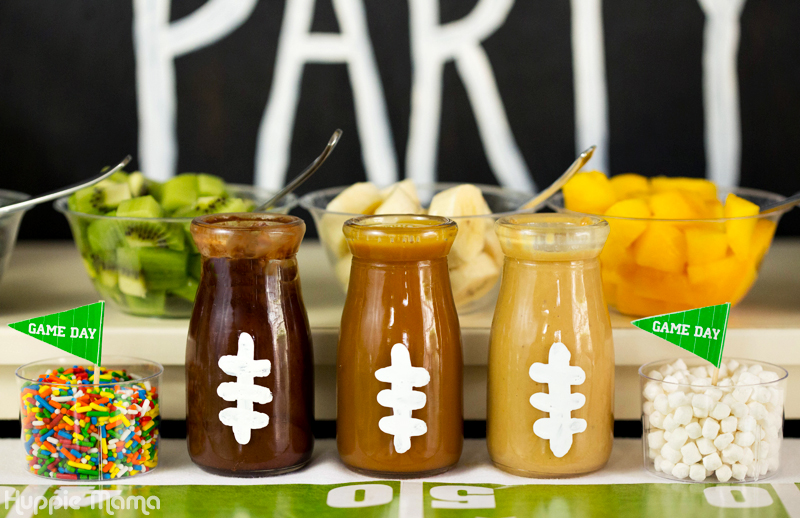 Chocolate sundae sauce:
1/2 cup chocolate chips
1 T coconut oil
This sauce is similar to a chocolate shell that hardens on your ice cream. In a small sauce pan over low heat, combine the chocolate chips and coconut oil. Stir until the chocolate has melted completely. If the sauce begins to get firm, you can just reheat it.
Caramel sundae sauce:
2/3 cup sugar
1 t vanilla extract
1/3 cup heavy cream
1 T butter
Pour the sugar and vanilla extract in a small saucepan over medium heat. Stir continuously as the sugar begins to melt. You must keep the sugar moving and watch very closely. As the sugar melts, turn the stove down to low. The moment all the sugar is dissolved and the color becomes a warmer amber, quickly add the heavy cream and whisk until combined. Then turn the heat off, whisk in the butter, followed by the sugar. Cool until almost room temperature. (Remember: it will be very hot.)
Peanut Butter Sauce:
1/2 cup peanut butter
1 T coconut oil
To make this sauce, combine the peanut butter and coconut oil in a small sauce pan over medium heat. Whisk until the peanut butter has softened and the sauce can be poured over ice cream.
To make this party extra fun, I selected some of my favorite colorful candies, including Milk Chocolate M&Ms, Peanut M&M's, and Skittles. Snickers are a delicious addition as well.
While the sundae 'recipe' ideas are limitless, here are three I recommend trying. I purchased a marble slab and anti-freeze ice cream spades so that I could incorporate the mix-ins, similar to how they do in some of those high-end ice cream stores.
For the first recipe, I combined chocolate ice cream, vanilla ice cream, Milk Chocolate M&M's, Peanut M&M's, peanut sundae sauce, and chocolate sundae sauce. I called this one the 'Candy Kick-off Sundae'.
For the next recipe idea, I combined fresh fruit (cherries, kiwi, peach, banana, and blueberries) with colorful Skittles Original and vanilla ice cream to make a rainbow-colored sundae. This 'Rainbow Runner Sundae' is like a colorful frozen fruit salad.  Add rainbow sprinkles for an extra touch of color.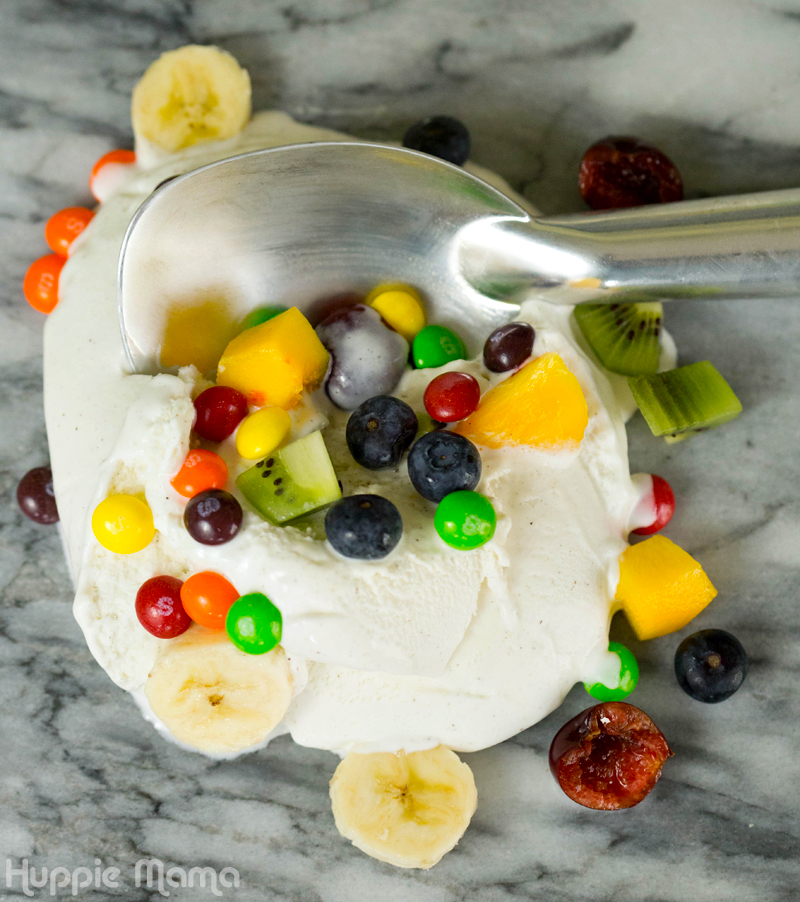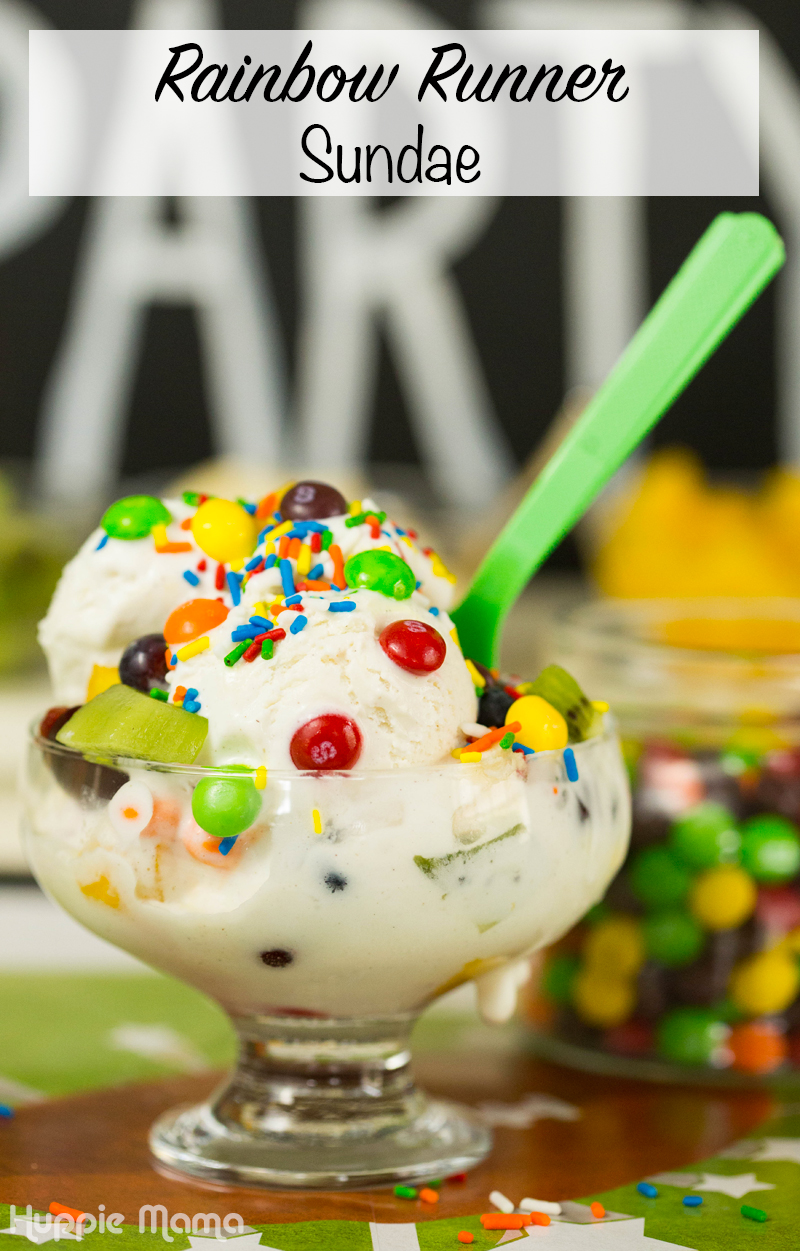 This 'Quarterback Crunch Sundae' is the perfect combination of chocolate ice cream, caramel sauce, Snickers Original Fun Size, and micro-mini marshmallows. It's similar to a rocky road ice cream… only more delicious!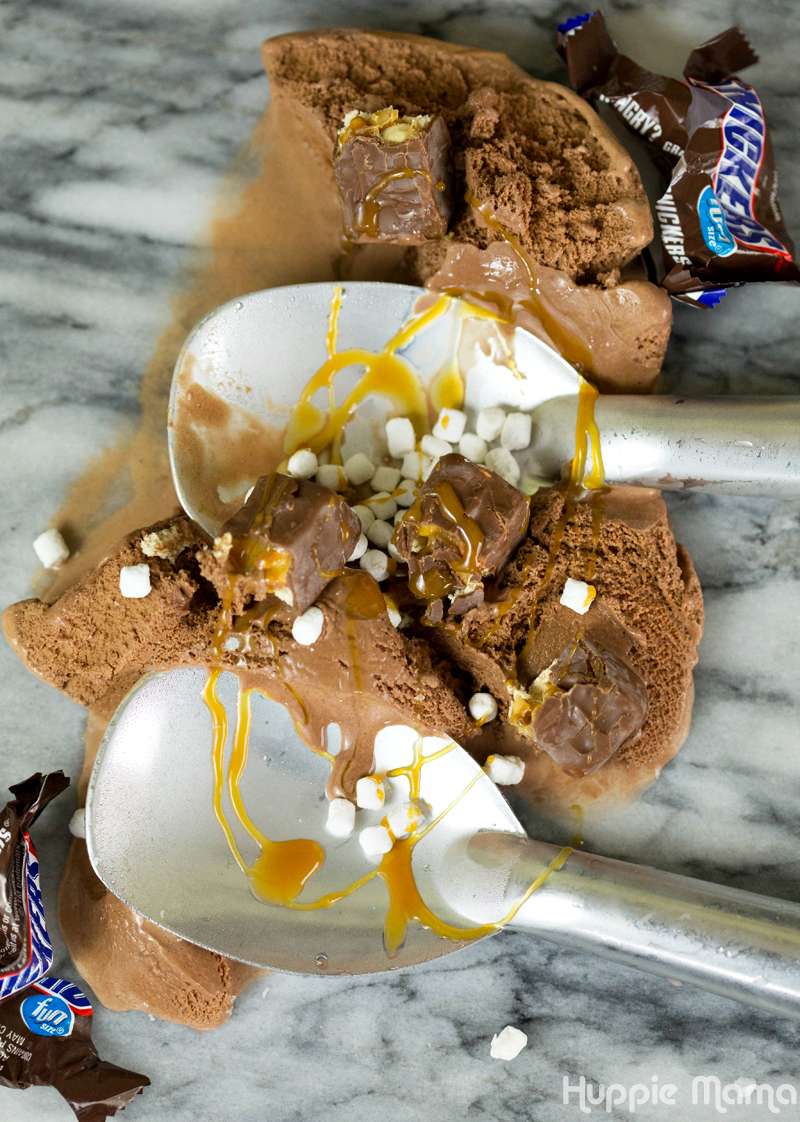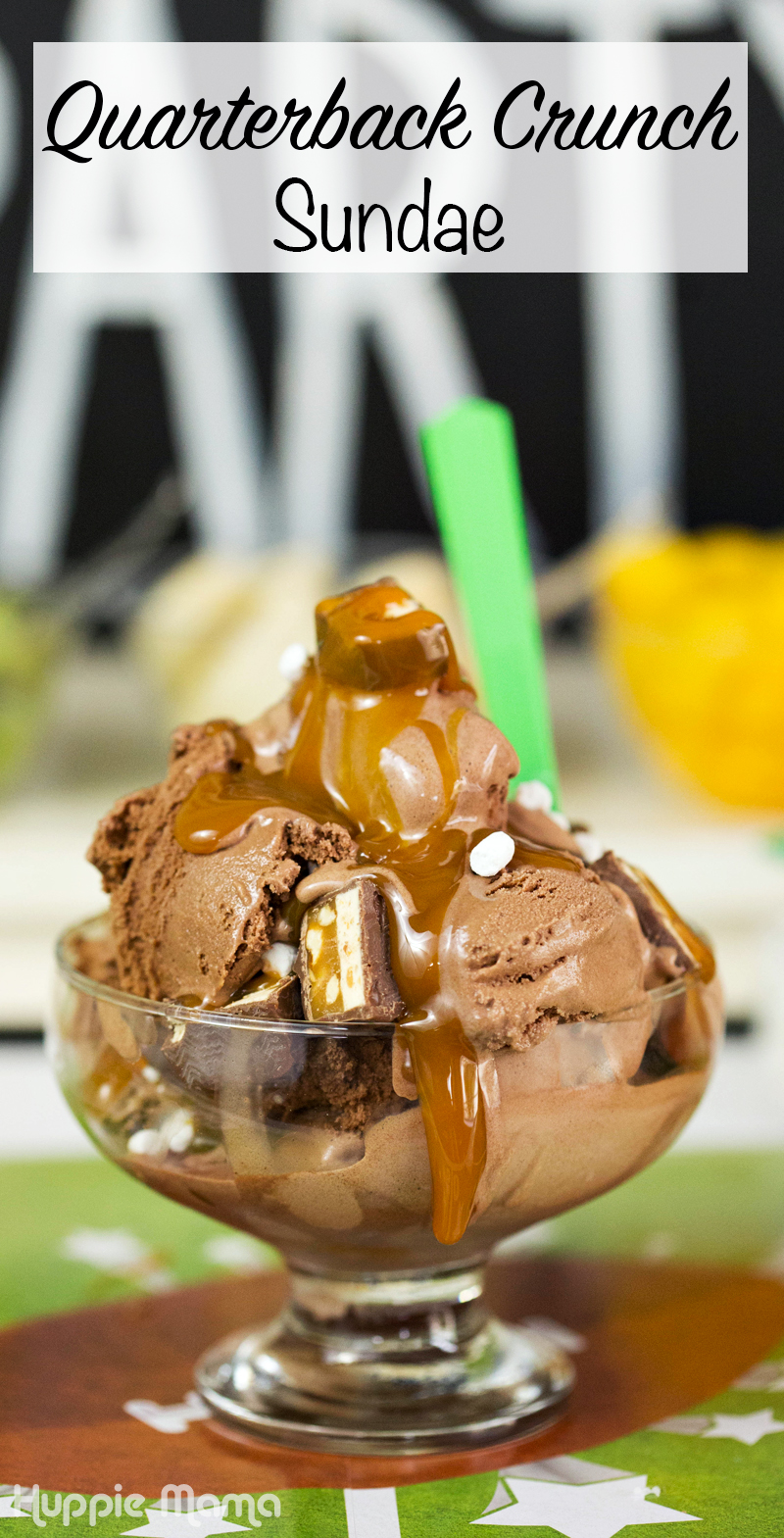 These three sundaes are perfect for watching the Big Game with your family and friends. It's fun to come up with creative combinations for delicious desserts to enjoy on the couch with your favorite people and football game.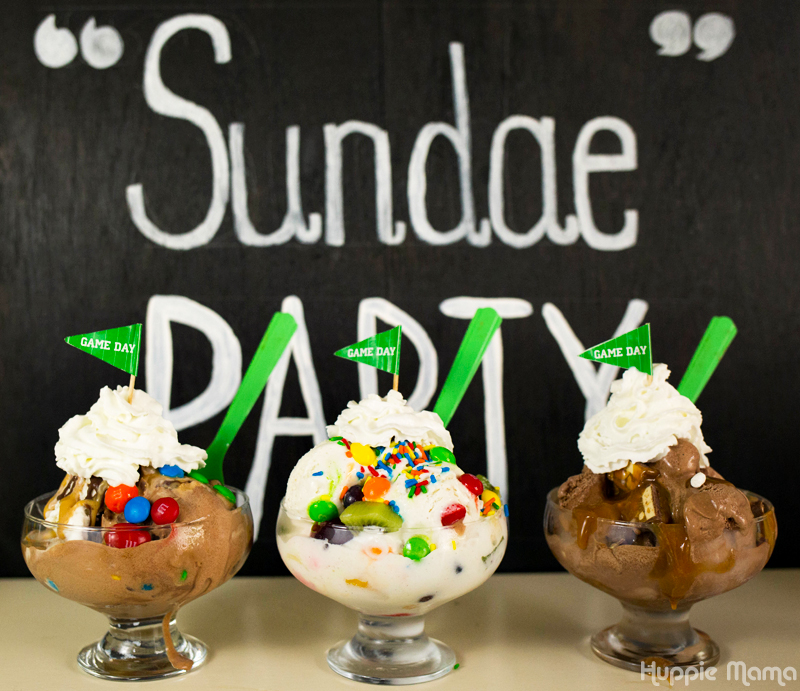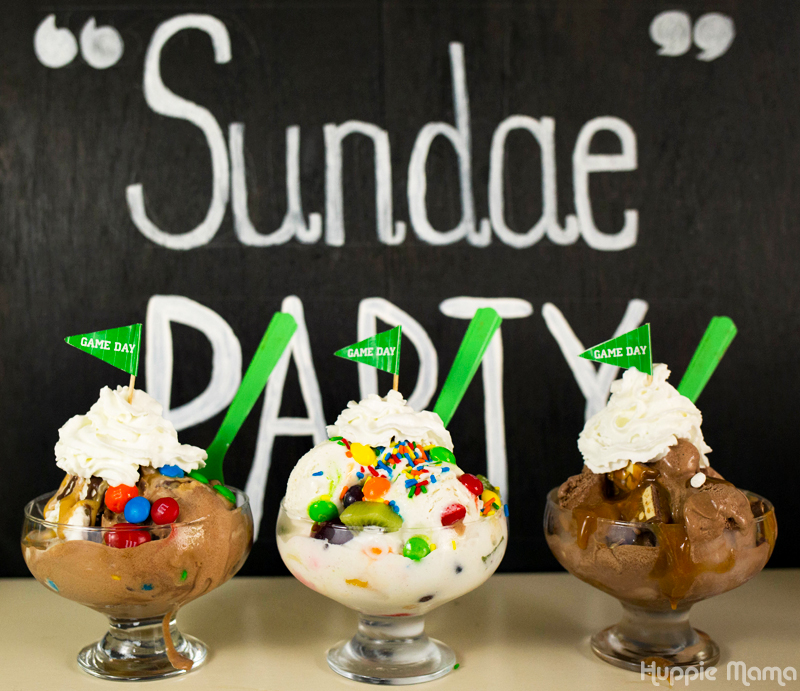 Make sure to set out all of the ingredients so that your friends can build their own delicious ice cream sundaes at your Football "Sundae" Party. (Just remember to place the ice cream back in the freezer so you don't have ice cream soup!)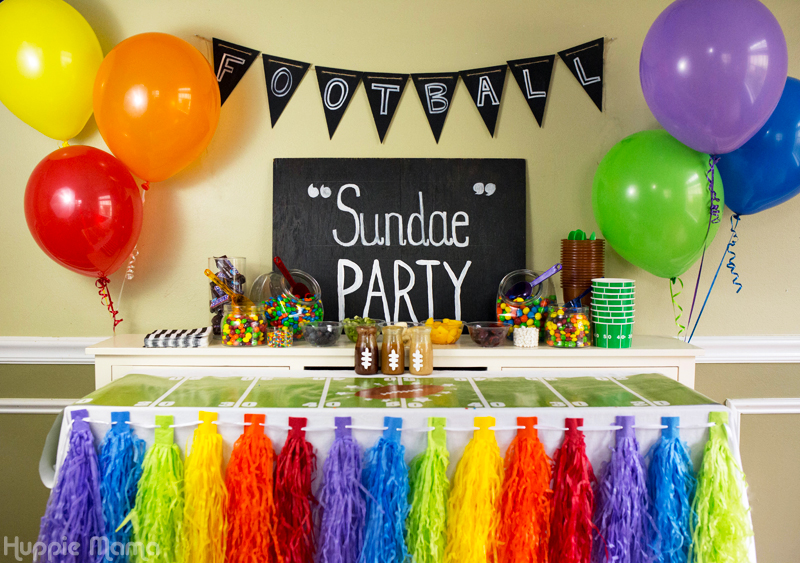 And just in case your guests want something extra to munch on during the big game, be sure to leave out some cups that can be filled with the yummy Mars candies. Football-themed cups are a bonus!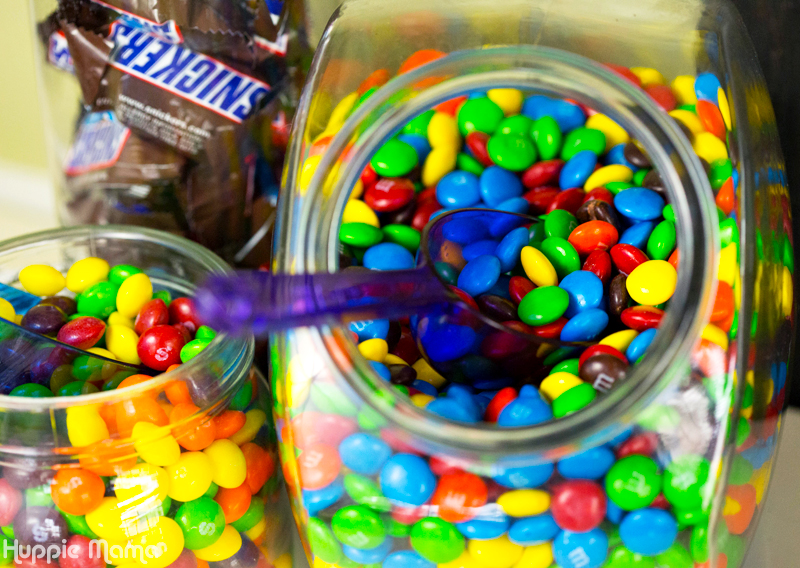 All of the ingredients to make these delicious ice cream sundaes can be found at Target. Check down the candy aisle and end-cap for M&M's, Snickers, and Skittles in a variety of packages and flavors. Save with this Cartwheel offer for Super Snacks (available 1/17 – 2/6).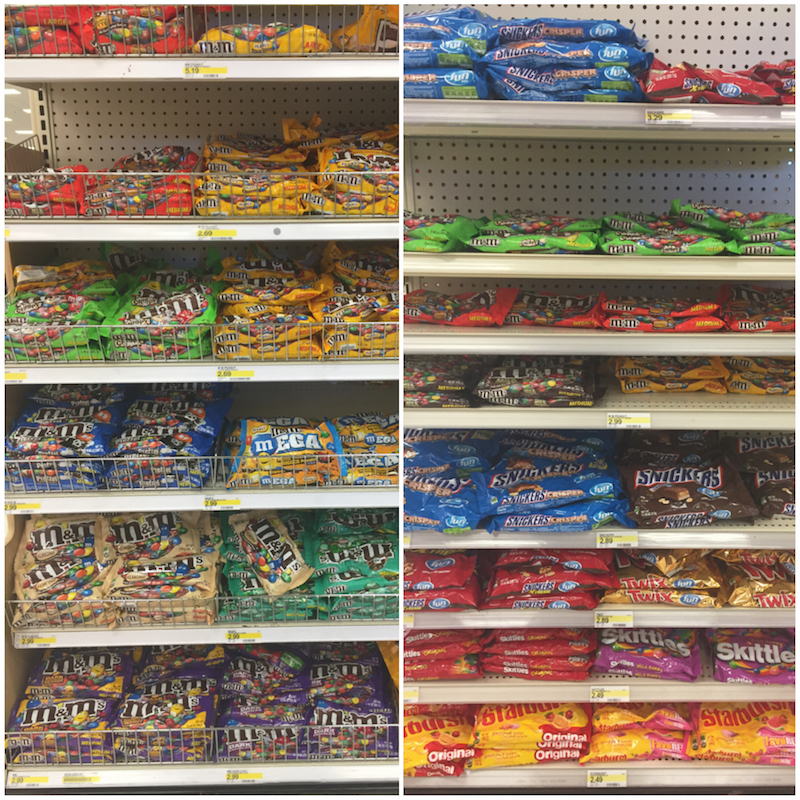 Check out more fun Super Bowl Party ideas with M&M's, Snickers, and Skittles, official sponsors of Super Bowl 50.