This post was sponsored by the PLAY-DOH brand from HASBRO as part of an Influencer Activation for Influence Central. I received complimentary products to facilitate my review.
PLAY-DOH has been a favorite toy in our home since my children were just toddlers as it was when I was a child. Bright colors, squishy consistency, fun themes – What child wouldn't love PLAY-DOH? But there's a secret. Are you ready for it? When your children play with PLAY-DOH, as mine can do for an hour at a time, they're actually learning! Here are 5 skills kids learn with PLAY-DOH.
IMAGINATIVE PLAY SKILLS
PLAY-DOH was introduced by Hasbro in 1956. To celebrate their 60th birthday this year, PLAY-DOH has introduced new Town Playsets, gender-neutral toys that allow children to use their imagination to create! Playsets include PLAY-DOH Town Firehouse, Ice Cream Truck, and Pet Store. Additional figures are also available. By mixing and matching the pieces from each of these sets, children can really use their imaginative play skills to create a magical world of their own. These playsets allow them to explore…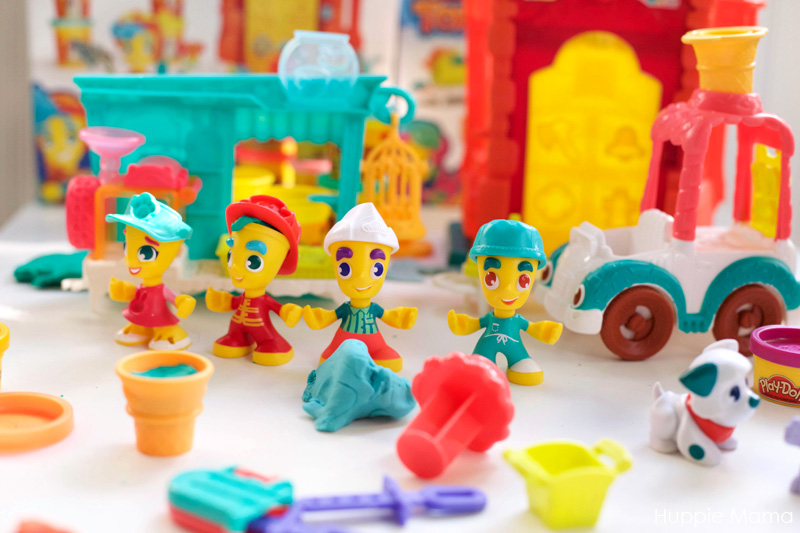 FINE MOTOR SKILLS
Children's fine motor development can be fostered through the manipulation of these fun PLAY-DOH sets. Fine motor skills involve small movements of the fingers, wrists, hands, feet, toes, tongue, and lips. PLAY-DOH Town play sets offer a variety of tools that require children to coordinate their fingers and entire hands to manipulate appropriately.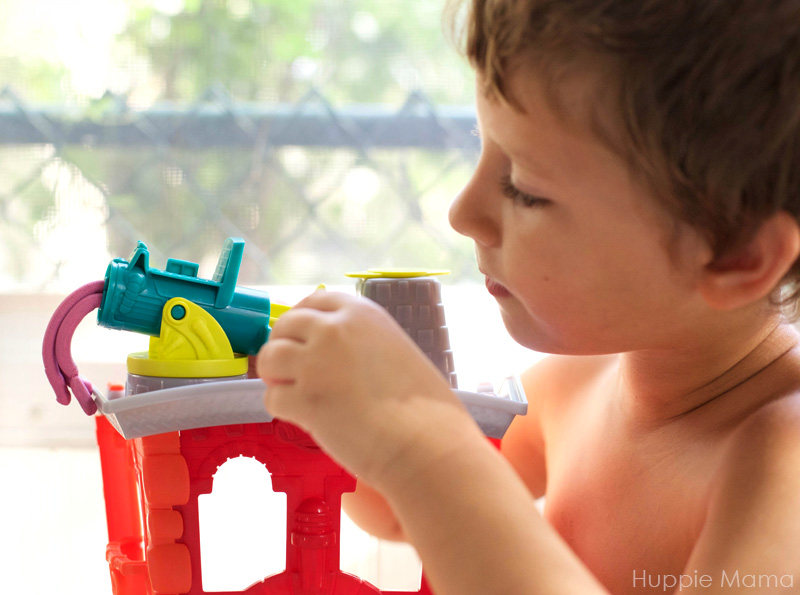 Bryce loved the pretend water hose on top of the firehouse and the soft serve ice cream maker. Both of these require a level of hand strength that he had to practice. As you can see below, he was very excited when he was able to do it independently. By targeting these skills in young children, it prepares them for more advanced fine motor skills, like handwriting, typing, and more complex tool use.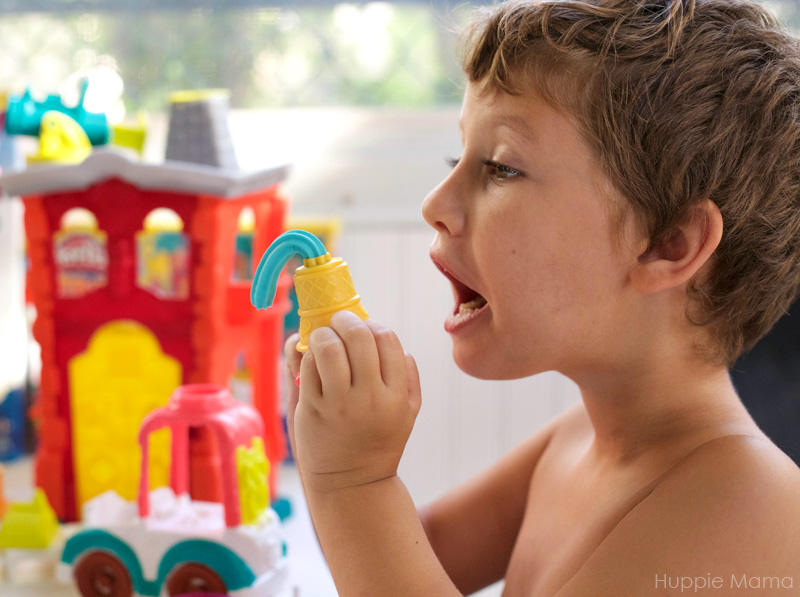 INCREASED FOCUS AND ATTENTION
Children are able to increase their ability to focus on tasks when they engage in preferred activities. If my kids had their way, they would probably zone out on TV or a device all day, but by introducing them to new toys and encouraging them to play, I can essentially target their attention span and work toward increasing their engagement in preferred activities they may forget to select on their own. Bryce really enjoyed finding different ways to use the same playset piece with the PLAY-DOH.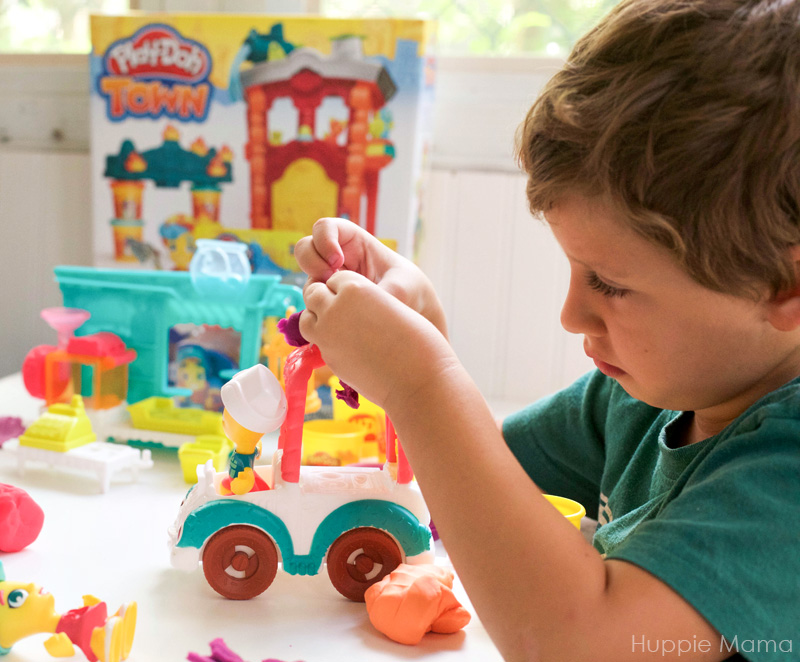 VISUAL SKILLS
Lydia looked at the package from the Firehouse Playset and wanted to recreate the fire that she saw. She located the correct mold to make the flames. After pressing the larger orange portion into the mold, she tore small inner flames from yellow PLAY-DOH. By targeting visual skills, like replicating patterns and arranging figures, children are able to practice for later educational experiences, like copying from a white board to paper or from a text book to computer.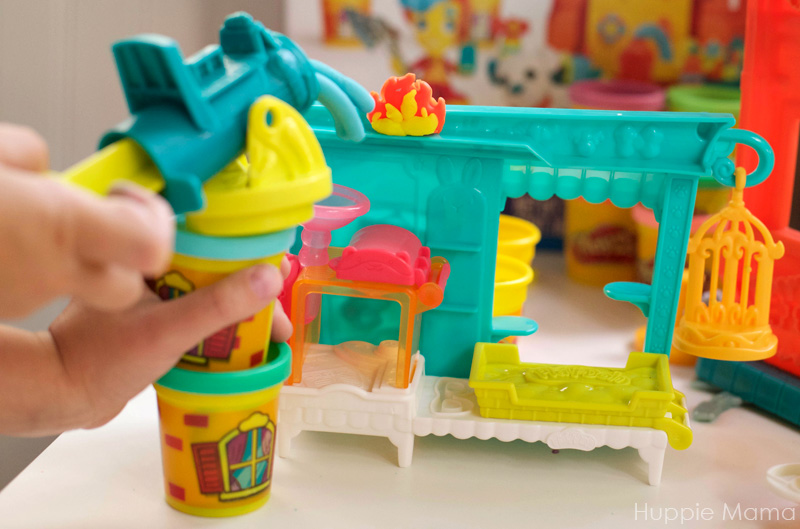 COMMUNICATION SKILLS
Being a work-at-home mom to two children can be a challenge. My 6-year old daughter and 4-year old son have very different interests, and without some level of intervention on my part, they aren't always so willing to share and collaborate to play with one another. However, PLAY-DOH always gets them excited about sitting together and communicating with one another while engaging in fun activities. These PLAY-DOH Playsets each contain multiple pieces, so children can take turns trying out each item. Bryce tried the bunny piece first, pushing the modeling compound through to make the ears, and Lydia asked to try it out next. Then Lydia made a popsicle, and Bryce asked to try it out after her. They communicated appropriately to enjoy their time together.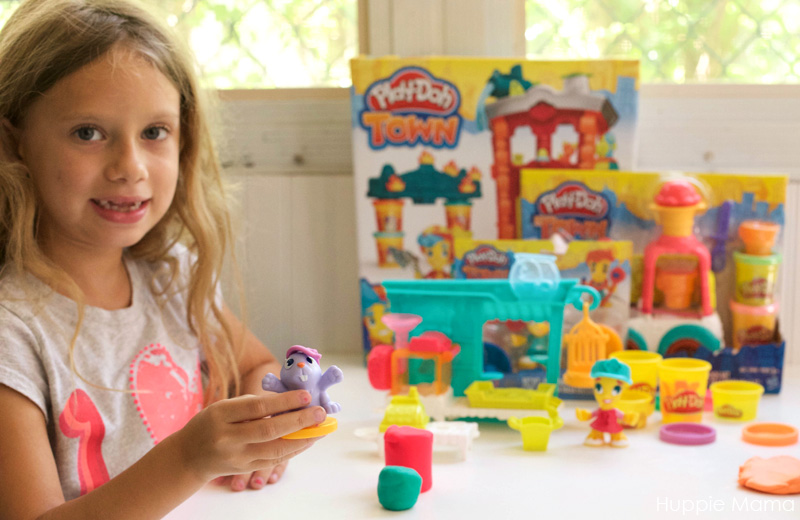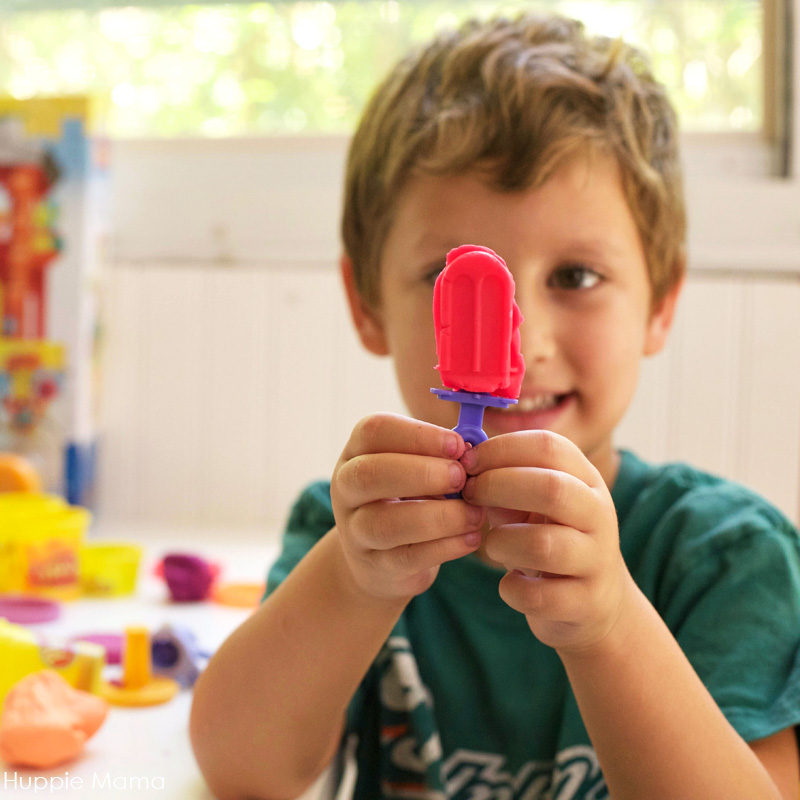 The new PLAY-DOH Playsets lend themselves to imaginative storytelling opportunities for your children. They learn to manipulate small pieces, create unique figures, and enjoy engaging with one another.