This shop has been compensated by Collective Bias, Inc. and its advertiser. All opinions are mine alone. #GrillPorkLikeASteak #CollectiveBias
Summer time in South Florida means swimming in our community pool, taking road trips as a family, and cooking outdoors. We just got back from a 15-day road trip along the entire East Coast, and it was incredible! But now it's time to return to our normal routine, including simple, from-scratch cooking at home. To celebrate the tropical flavors found in Florida during the summer, I made this Grilled Pork with Mango Salad (and a delicious side of grilled pineapple). This meal takes less than 30 minutes start-to-finish and can be prepared on a charcoal grill in your own backyard. I enjoy spicy food, so I kicked up this mango salad with a fresh jalapeno, but the jalapeno can easily be left out to make it more family-friendly.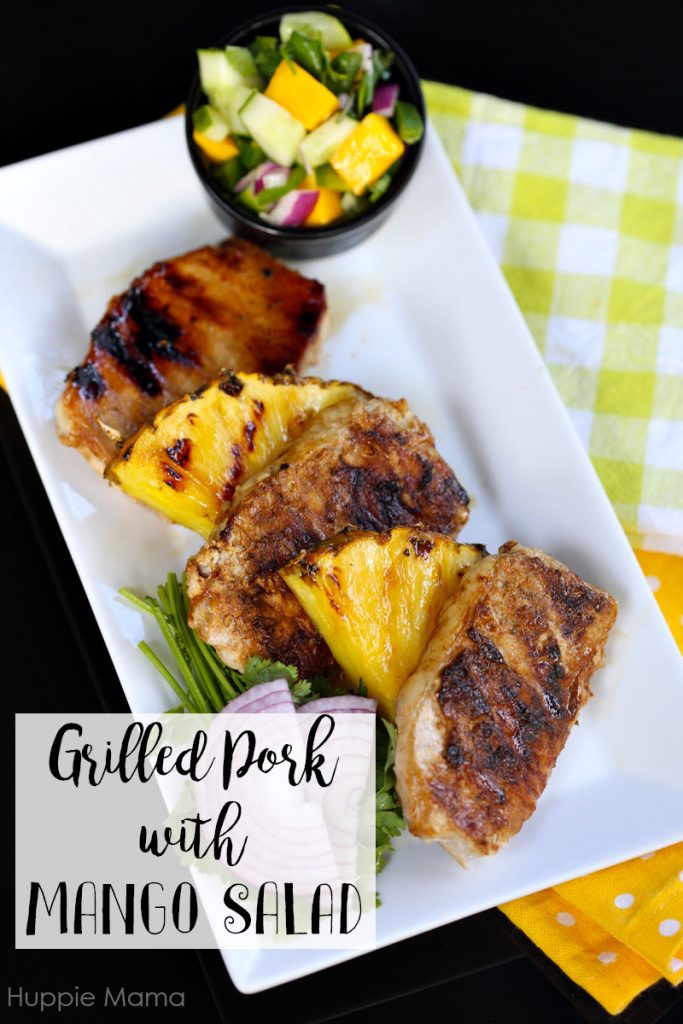 Ingredients:
4 Smithfield All Natural Boneless Pork Chops
3 T brown sugar
3 T butter
1/2 sliced pineapple
1 diced mango
1/2 diced seedless cucumber
1/2 finely diced red onion
1 finely diced jalapeno
1 T chopped fresh cilantro
juice of one lime
salt and pepper to taste
Directions:
Begin by preparing your Smithfield All Natural Boneless Pork Chops. On my stove top, I quickly melted 3 tablespoons of butter and added 3 tablespoons of brown sugar. This will make the glaze for the pork chops. I then headed outside to the charcoal grill to prepare the pork chops. Smithfield All Natural Fresh Pork is naturally tender and juicy without added steroids, hormones, or artificial ingredients.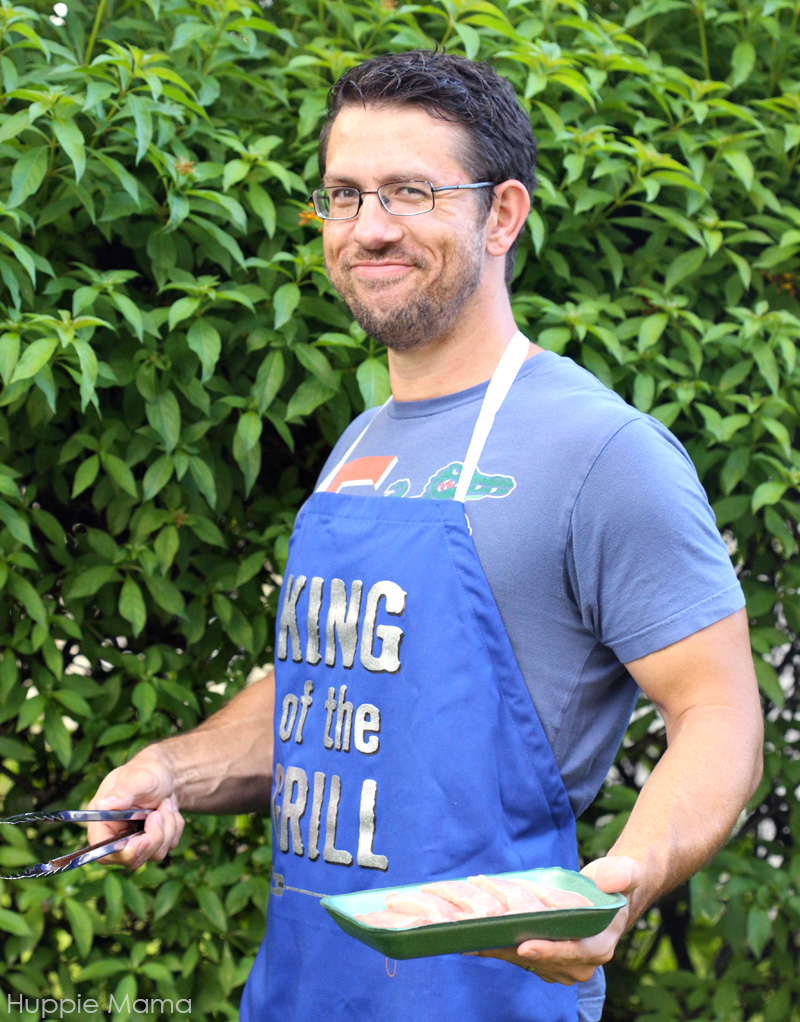 I placed the pork chops on the grill. If you love your pork medium rare, you should cook it to an internal temperature of 145 degrees (followed by a three-minute rest). If you like your chops a little more done, you can cook them to an internal temperature of 160 degrees.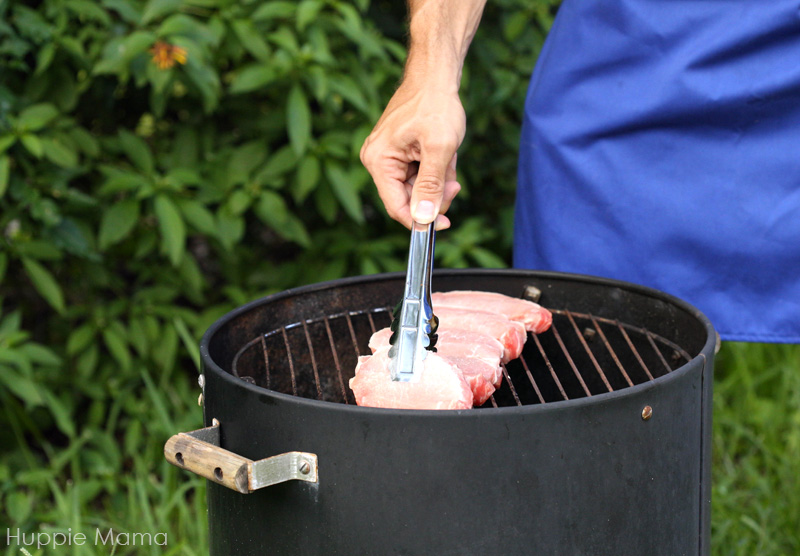 Using a basting brush, coat the boneless pork chops with the brown sugar and butter glaze. Be sure to add the pineapple to the grill as well and coat it in the butter-brown sugar mixture. When you start to see grill marks on one side, flip them over, and baste the other side. These pork chops cook quickly, so keep a watchful eye.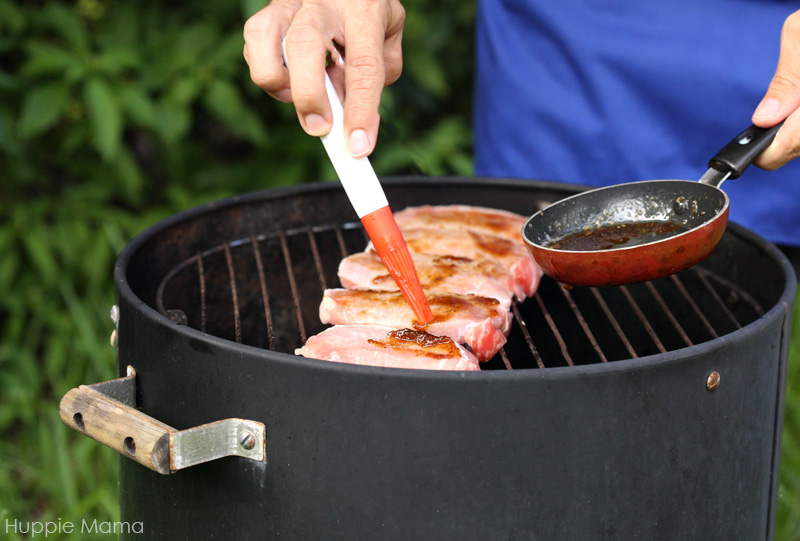 Meanwhile, prepare your mango salad. In a large bowl, combine the chopped mango, cucumber, red onion, cilantro, lime juice, salt, and pepper. If you like heat, add the jalapeno, including the seeds.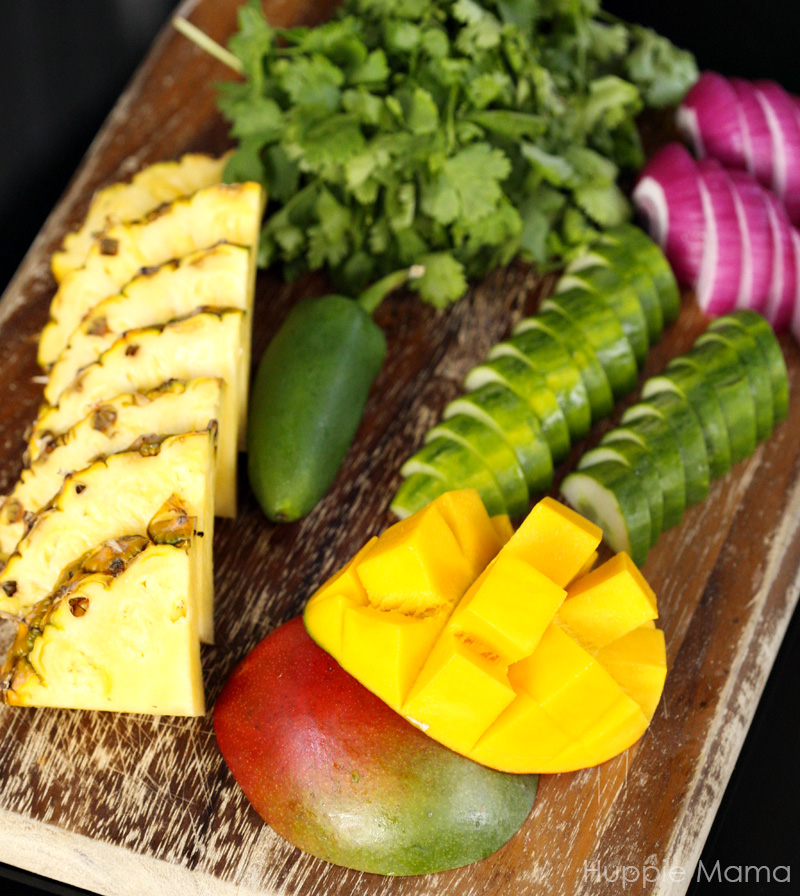 The balance of flavors between the sweet mango, refreshing cucumber, tangy lime juice, and spicy jalapeno are perfect when paired with the sweet brown sugar grilled pork chops. And since it's just a matter of folding the ingredients together, it takes less than 5 minutes to prepare.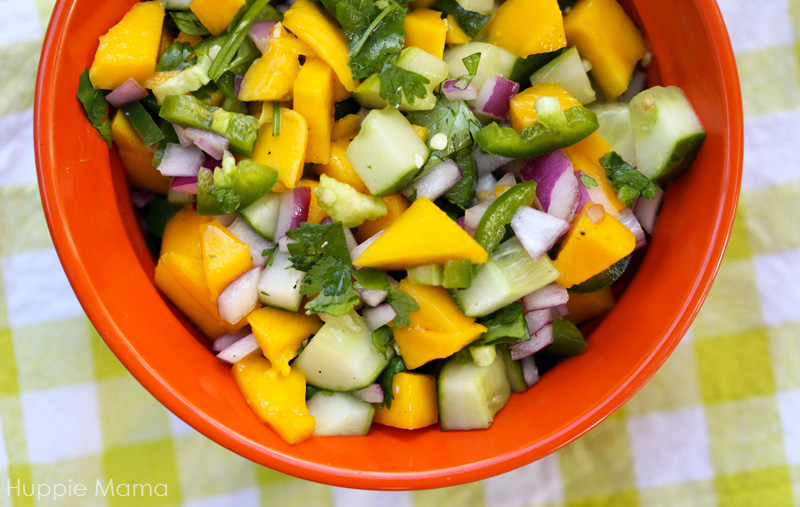 When the pork is cooked through, remove the pork chops and pineapple from the grill. This can be served family style by laying the pork chops on a platter and topping with this flavorful mango salad.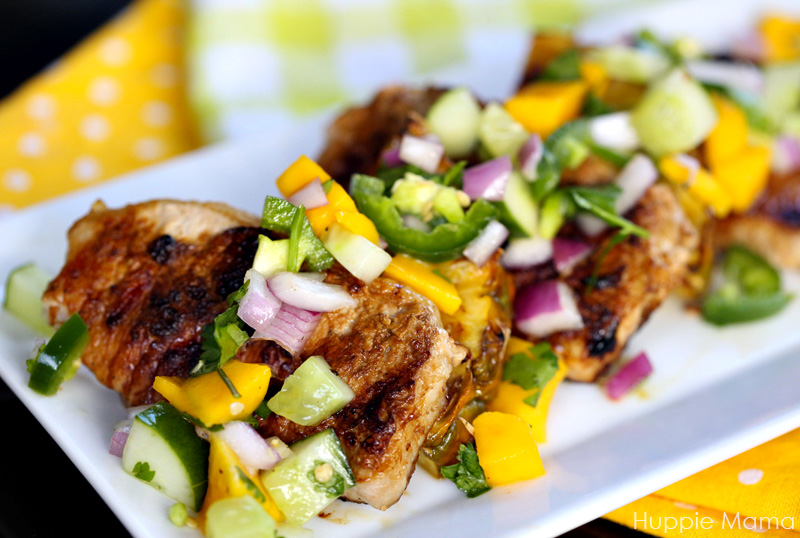 This is the perfect summer dish to be enjoyed outdoors with friends and family (and a refreshing beverage)!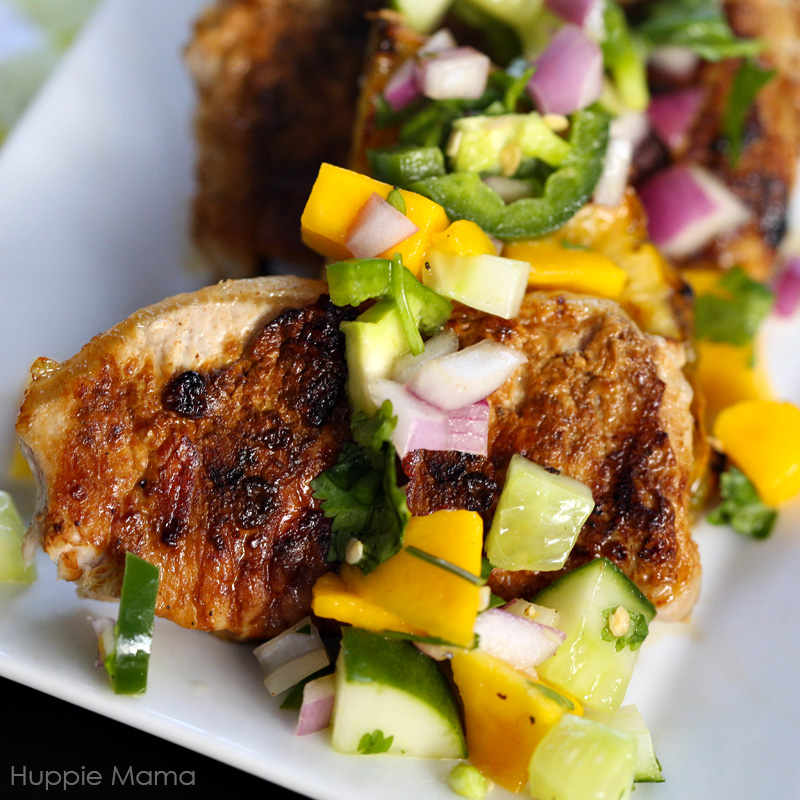 Head to your local Walmart to purchase Smithfield All Natural Pork, available in boneless pork chops, bone-in pork chops, and loin filet. You can even head to the produce section to purchase the pineapple and all the other delicious, fresh ingredients to make the mango salad.
Now, with this Ibotta offer, you can save $1.00 on any Smithfield All Natural Pork variety (while supplies last).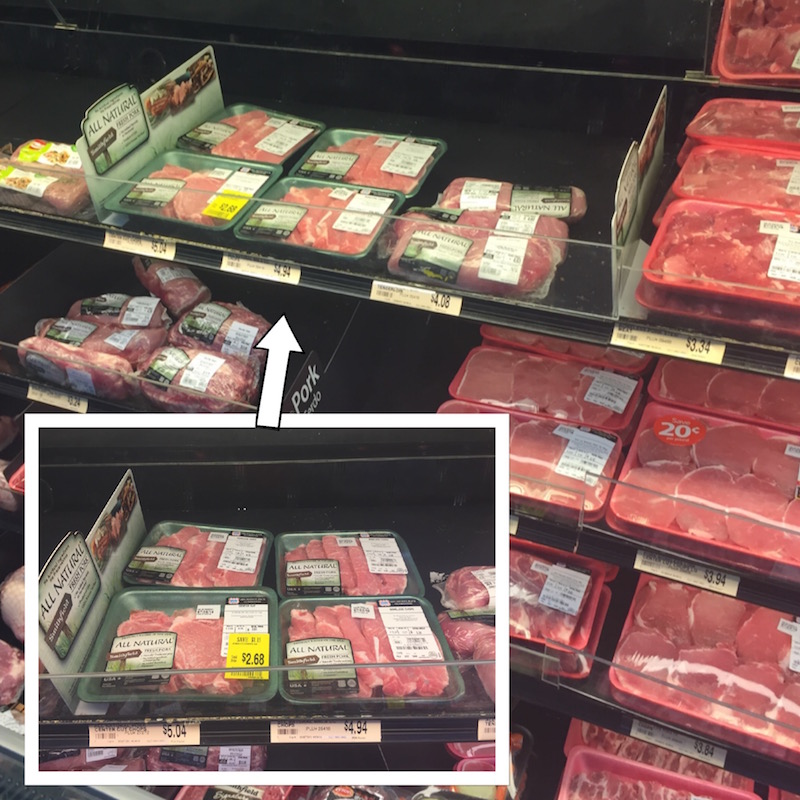 And be sure to check visit SmithfieldThrowdown.com to enter the Hog Wild Throwdown Sweepstakes for a chance to win some amazing prizes, including a Ford F150!
For more great recipe inspiration check out this video below.