This Secrete Life of Pets Snack idea is a compensated post, but all opinions are honest.
Going to the movies has become one of our favorite family activities over the past year. Just last month, we went to see a movie my kids were so excited about after school on a Friday, and afterwards, we had dinner with my parents at a restaurant we had never tried before. At 4 and 6 years old, they now know to remain seated in the theater the whole time, attend to the movie, and even discuss it afterwards. They have also learned that the previews before the movie are for upcoming movies, so they pay close attention to line up our next family favorites. Since going to the movies last fall, they've been so excited every time the preview for The Secret Life of Pets has appeared. My kids crack up when they show the scene with the pets quietly sitting as the owner exits the room, then cranking up the metal music and rocking out! This movie will definitely be on our summer viewing list.
For a great summer snack that you can pack in any tote bag for a day of fun at the beach or park: Mott's® Applesauce and Mott's Apple Juice. Mott's products help teach your children to make smart snack choices for nutritious habits in the future. Here's an idea for making your snacks super cute! And then learn how Mott's is helping you see The Secret Life of Pets below!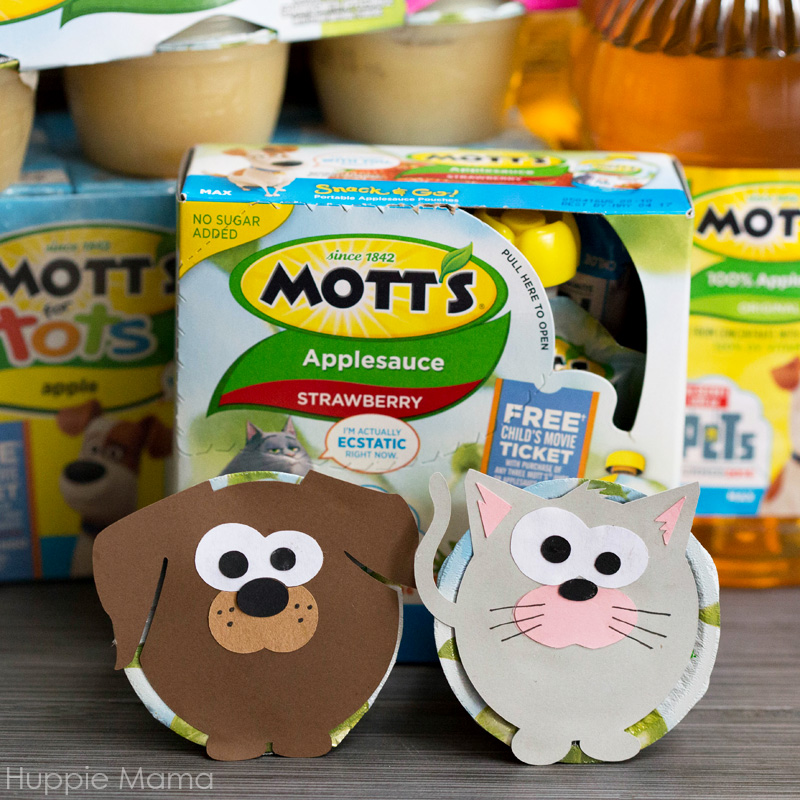 Speaking of summer — how is it that school is already out and summer is in full swing? This summer it's Camp Mommy! Richard's new job is requiring him to work almost the entire summer, so I've been taking the kids on playdates, working on a summer homeschooling curriculum, and keeping them active. And of course, it's very important that we maintain our good eating habits all summer long by packing healthy snacks to take with us on all of our outings. But why not have a little fun with our snacks? Check out this super-cute idea!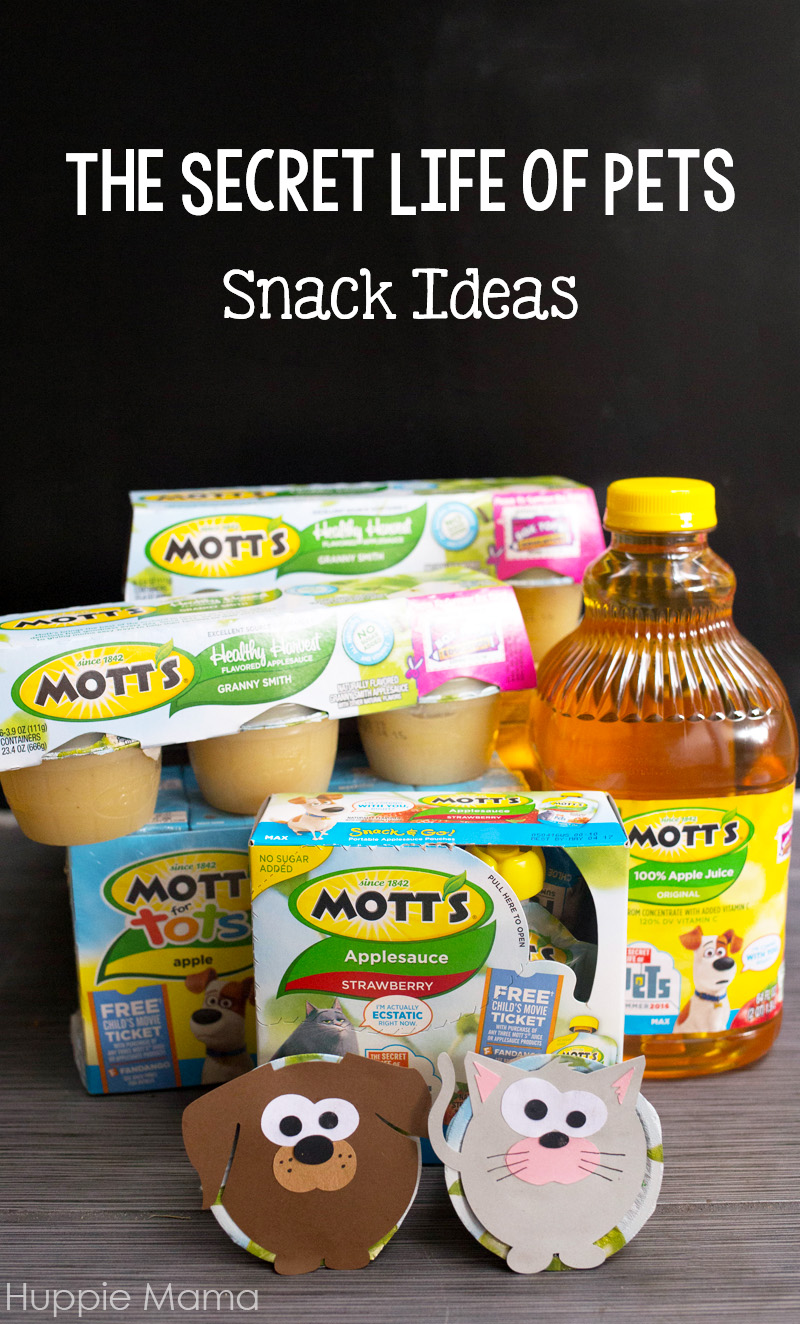 Materials:
Several colors of card stock
Scissors
Fine tip marker
Glue
Directions:
Gather all of your materials. I chose to make a cat and a dog as my applesauce pets, but you can create whatever animals your children like. Select your two main colors for your pets, then add more colors for the details, like eyes, ears, and noses. A fine point black marker can be used to add the finishing touches!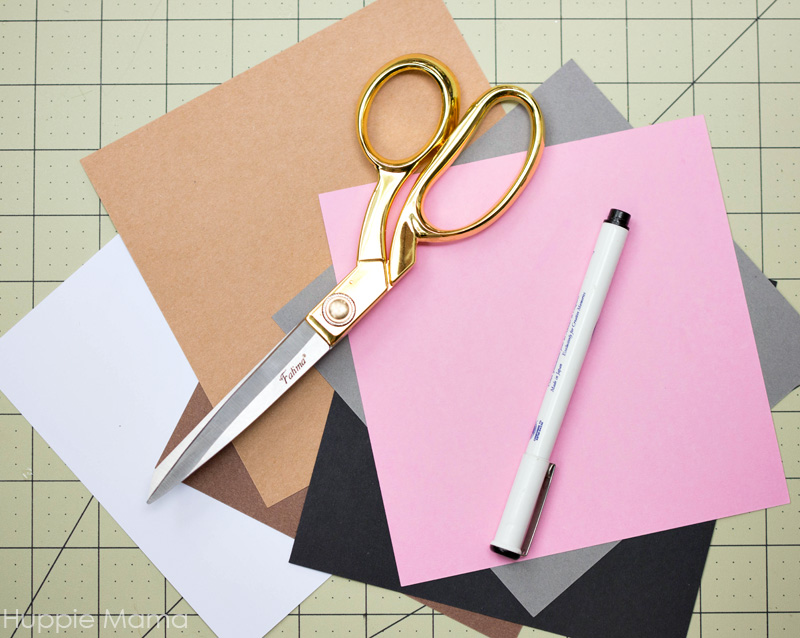 I cut my animals using my Silhouette Cameo, but you can get creative and cut your own designs as well. (Side note: My husband sorta teased me when I purchased these gold scissors, but this is the second post where I got to photograph them, and I just love them. They are awesome, right?)
Now that your animals are cut out, assemble them and feel free to get creative. I used just paper, glue, and a marker, but you could add pipe cleaners for whiskers, wiggly eyes, glitter for a collar, etc. Consider your child's favorite colors and textures as you design these snack time surprises!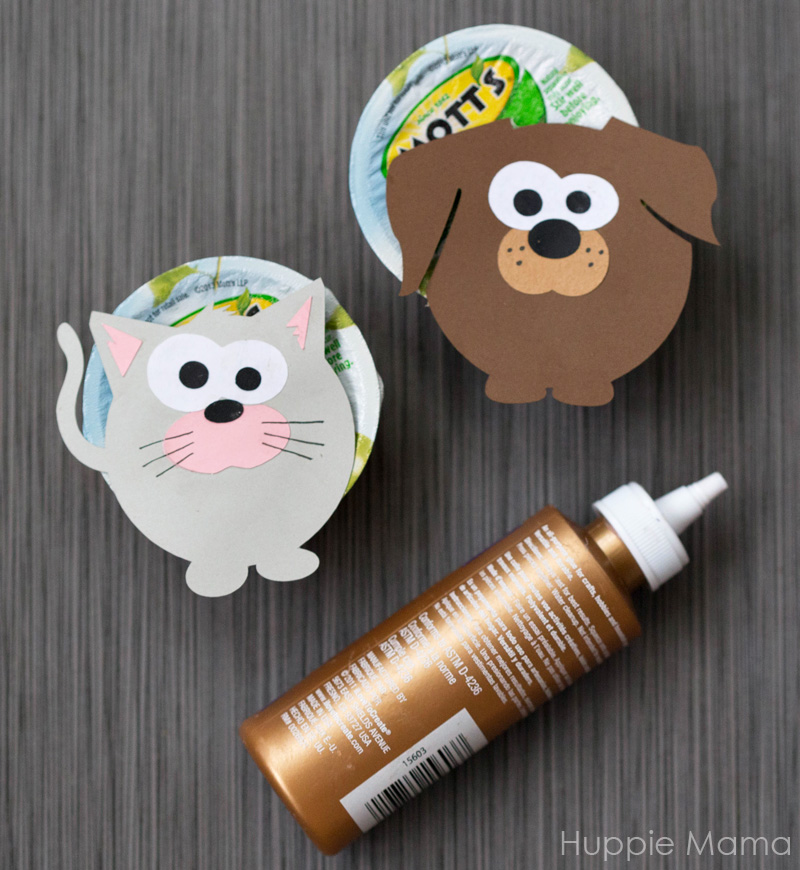 Finished with your pets? Simply use glue or double-sided tape to adhere your pets to the Mott's Applesauce Cups. How cute are these? It's like a fun new way to surprise your kids with a lunch note – in the form of a cute little animal snack buddy!
These Secrete Life of Pets Snack ideas are the perfect addition to your child's lunch box!