I participated in an Influencer Activation on behalf of Influence Central for Rubbermaid. I received product samples to facilitate my review as well as a promotional item to thank me for my participation.
I can no longer deny reality. My daughter Lydia began Kindergarten my son Bryce began Preschool (two days a week) this week. And you know what? More than being teary-eyed, I'm excited for them. I can't wait for them to come home each day and tell me all that they have learned. I can't wait to hear about their new friends. I want to see the excitement in their eyes as they share all of their new experiences with me.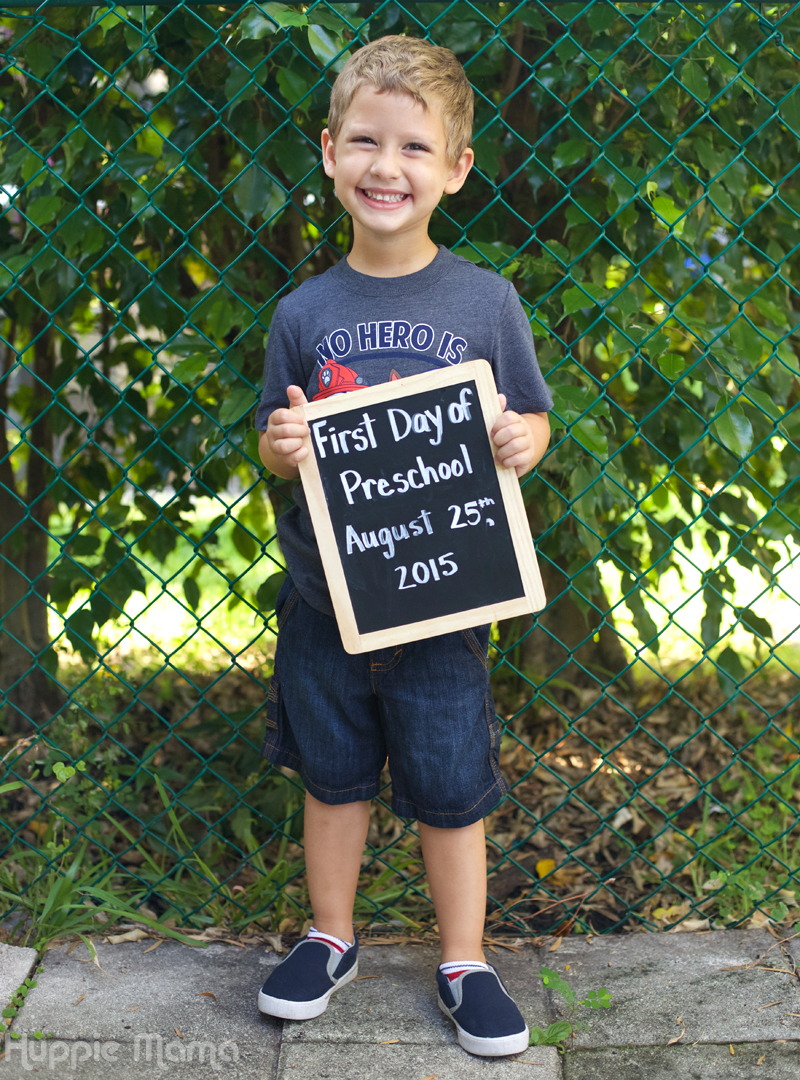 Probably the biggest change of all is how much we will have to prepare each day for the next day. Getting school clothes ready, doing homework, and packing lunches. And of course, both of my children like completely different foods. We've been doing a lot of shopping this past week, trying to find entrees and snacks the kids want in their lunch boxes. At my son's school, he cannot bring meat, so that presents a different challenge for us. Luckily, he tends to prefer vegetarian items anyway, so it works out well. As a parent who don't have the luxury of time to pack lunches either for school or for work, you can read a food service provider article in order to learn more options of getting good food for your children and for yourself.
Here are some of his favorites!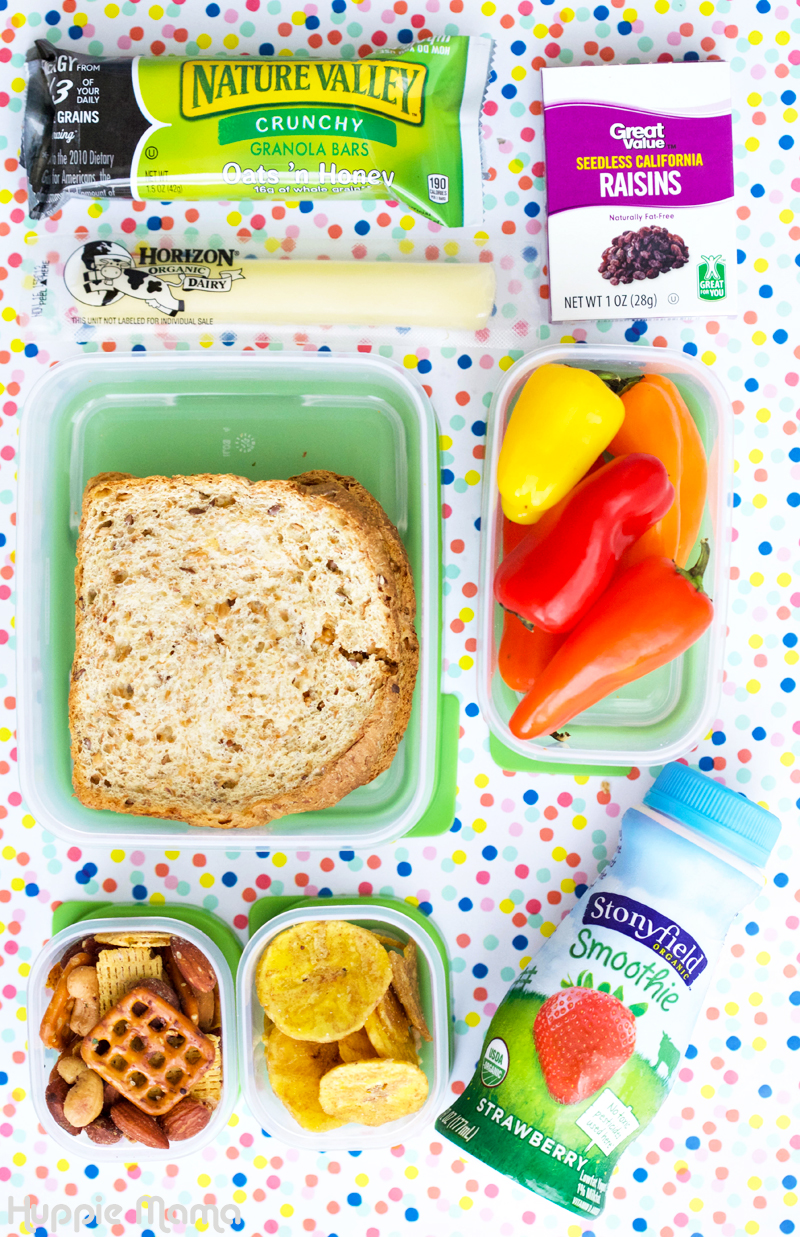 Bryce is a BIG fruit and veggie eater, so I included some of his favorites, like sweet peppers, raisins, and plantain chips. I wanted to make sure he had some protein, like in the peanut butter sandwich, cheese stick, and yogurt drink, and finally… some fun snacks, like the crunchy granola bar and savory snack mix. This snack mix is very easy to make and a great addition to lunch boxes!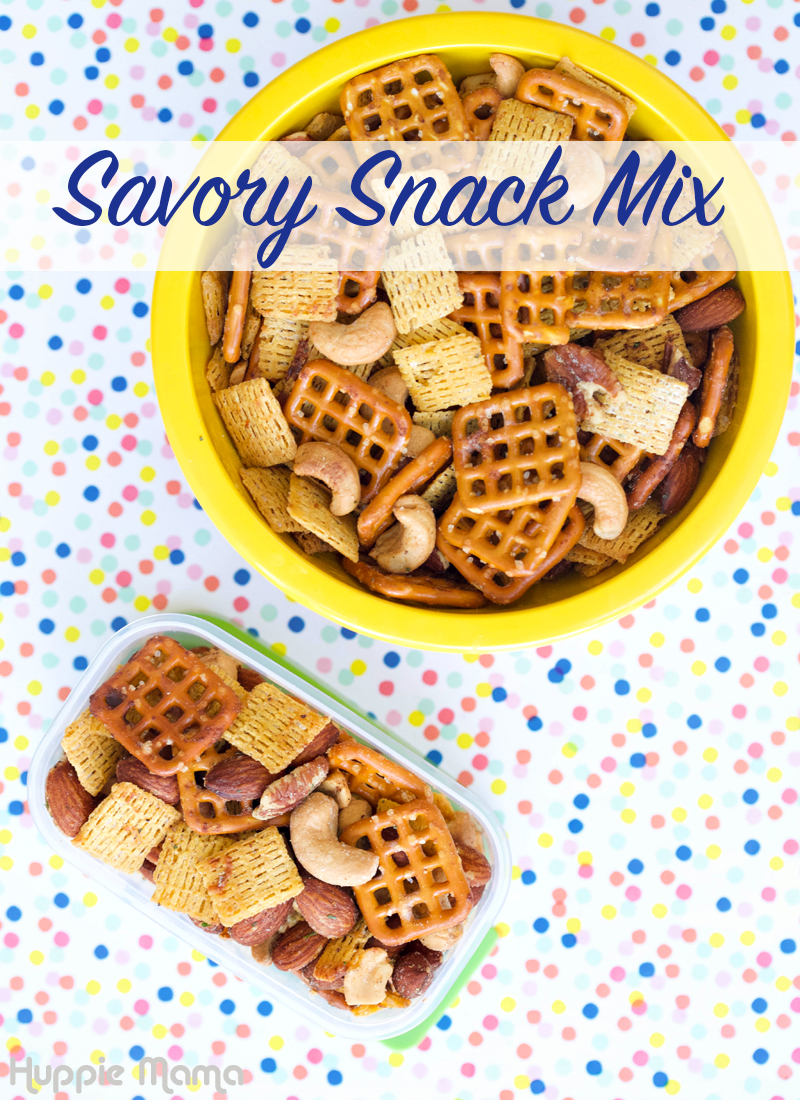 Ingredients:
2 cups of pretzels
2 cups of mixed nuts
2 cups of plain cereal of your choice
2 T butter
packet of dry ranch dip mix
Directions:
Preheat oven to 375 degrees F. Begin by gathering your ingredients. Measure the pretzels, mixed nuts, and cereal of your choice and mix together. Spread the mixture in a single layer on a baking sheet covered with a silicone mat or parchment paper.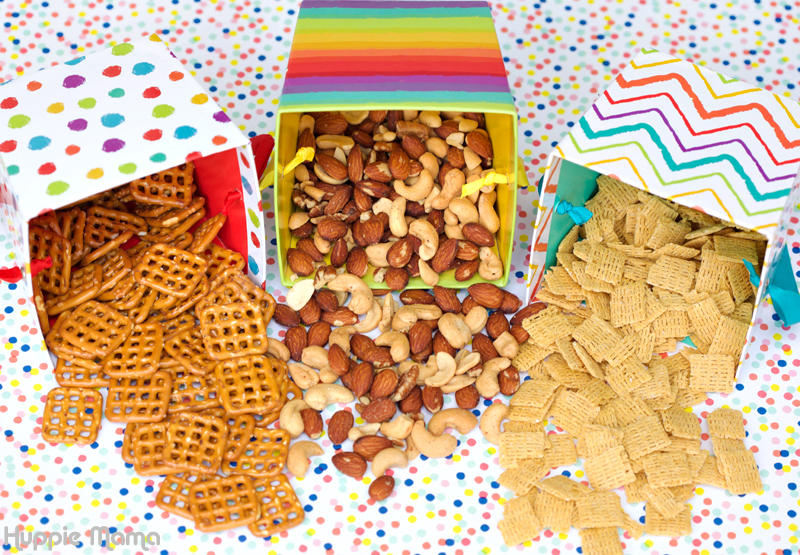 In a saucepan or microwave, melt the two tablespoons of butter. Stir one teaspoon of the ranch mix into the butter. Toss the butter mixture with the pretzels, nuts, and cereal on the baking pan. Bake for 12 – 15 minutes, stirring once while baking. Remove from the oven and allow to cool thoroughly.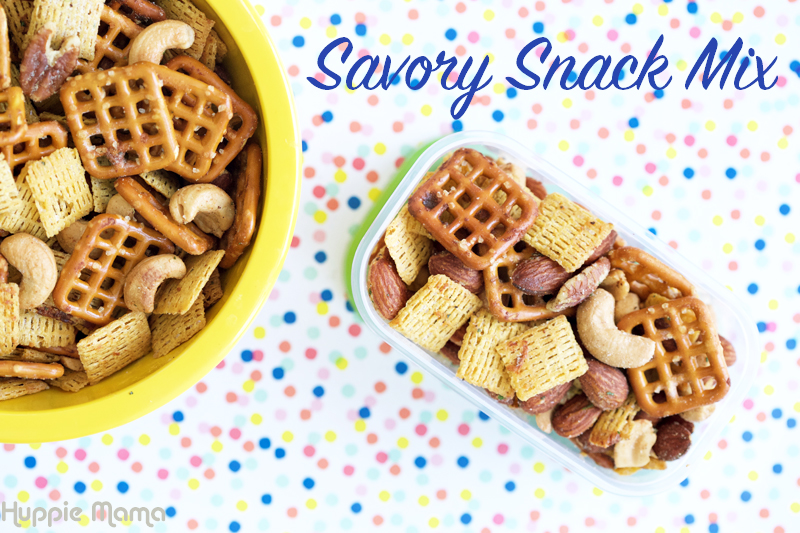 With all of these separate snacks for Bryce's lunch box, we need some organization. Rubbermaid LunchBlox kits are perfect! Each kit comes with four food storage containers and lids in three different sizes. The containers snap together in multiple configurations, and the kit even includes a snap-in Blue Ice® tray! The LunchBlox containers are 100% BPA free, microwave, dishwasher and freezer safe. The measurements on the sides of each container allow you to easily portion out food and determine how much food your child has eaten at school.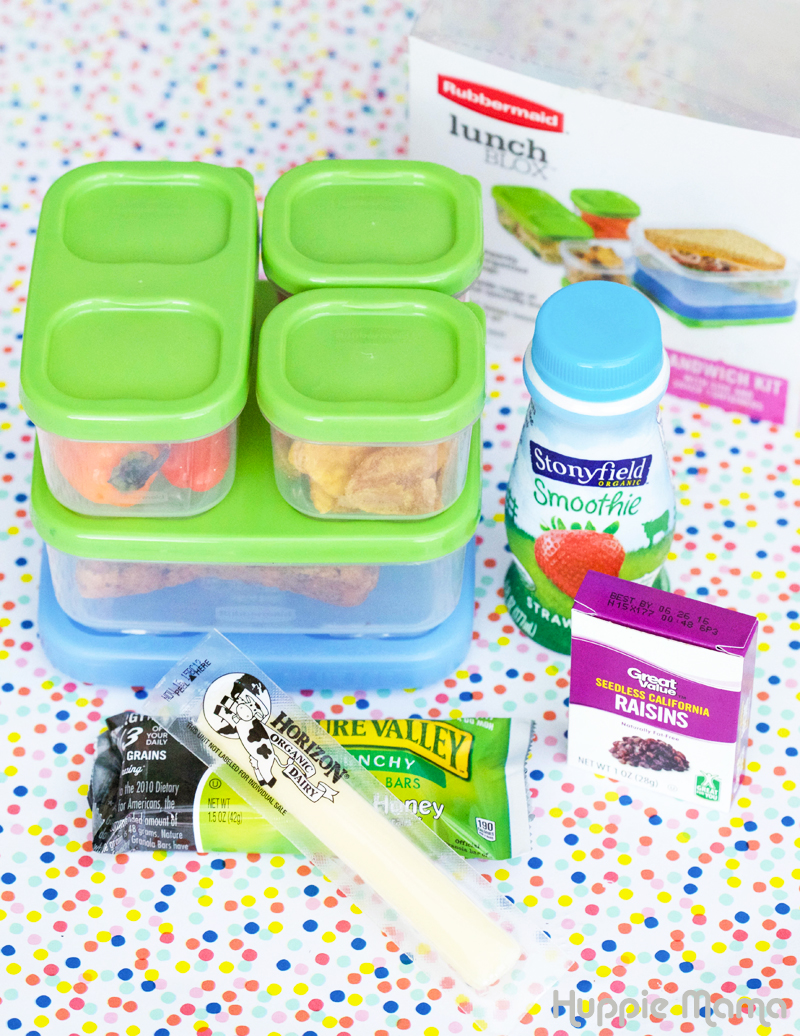 BUY IT! Rubbermaid food storage containers are designed to be easy to find, easy to use, and to keep food fresh longer. The LunchBlox Kit offers simple solutions for well-portioned meals on-the-go.
WIN IT! Enter below to win a Rubbermaid LunchBlox Kit for yourself or a loved one, perfect for packing lunches for school or work. (Contest entrants are only eligible to win once per sweepstake, per household as part of a campaign sponsored by Influence Central. Open to the US only.)