This post was sponsored by Fresh From Florida as part of Influencer Activation for Influence Central.
A few weeks ago, I shared with you one of my favorite things to do while traveling throughout the state of Florida – visit local farms and farmer's markets. It is so incredibly important for me to share my passion for fresh food with my children. Since they were babies, they have seen first-hand how food is grown on farms, is brought to grocery stores and local markets, and then comes home with us. My children love love to help me cook, whether it's creating recipes, locating the ingredients in our kitchen, stirring food on the stove, or setting the table, they know the importance of each step in the process. Sharing my joy for all things cooking with my family is so much fun. This time of the year is particularly relevant because of all of the fresh produce available in Florida. Fresh From Florida and the Florida Department of Agriculture promote locally grown Florida produce and fresh seafood.
When I was a child, I remember attending a food tasting event at our local mall. One of the dishes I was served was a piece of grilled fish served over a corn, tomato, black bean salsa, and I loved it! Today, I'm sharing a similar recipe, featuring a fish Florida is known for — snapper. It's mild flavor and flaky texture make it perfect for a variety of preparations.
Ingredients:
2 snapper filets (about 1 pound total)
2 cups fresh corn
2 cups grape or cherry tomatoes
1 can black beans, drained
1 small red onion
juice of one lime
2 T olive oil + 1 T olive oil
salt & pepper
jalapeno or other hot pepper (optional)
Directions:
Begin by preparing the salsa. This salsa contains some of my favorite Florida ingredients, tomatoes and corn. These are actually tomatoes and jalapenos from my backyard garden. They grow so well this time of year! Slice the corn off the cob by holding the corn upright and gliding your knife all around. Be sure to have a bowl at the bottom to catch all the kernels. Dice the tomatoes, onion, and hot peppers.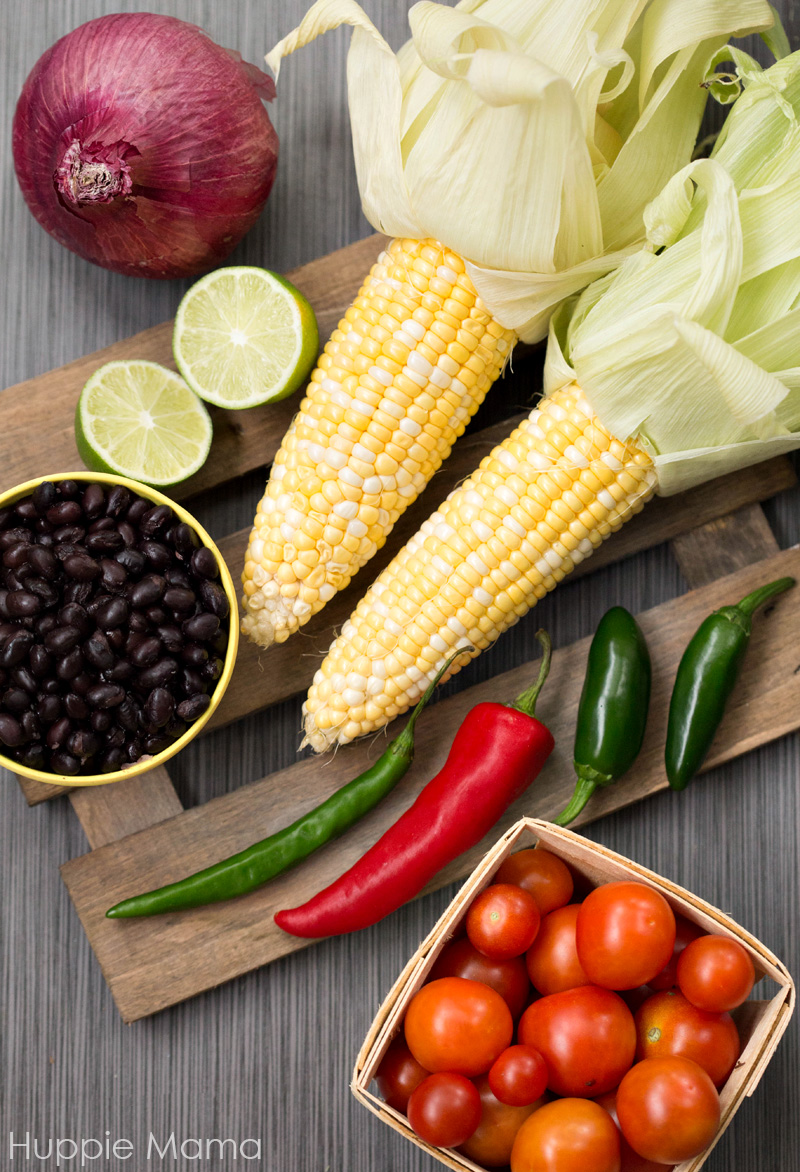 I normally don't photograph all of the vegetable scraps, but the colors and textures looked so beautiful, I couldn't resist. In a large bowl, combine the diced tomatoes, corn, onion, and hot peppers. Add the can of drained beans, lime juice, 2 tablespoons of olive oil, salt and pepper. Your tomato-corn salsa is ready to serve.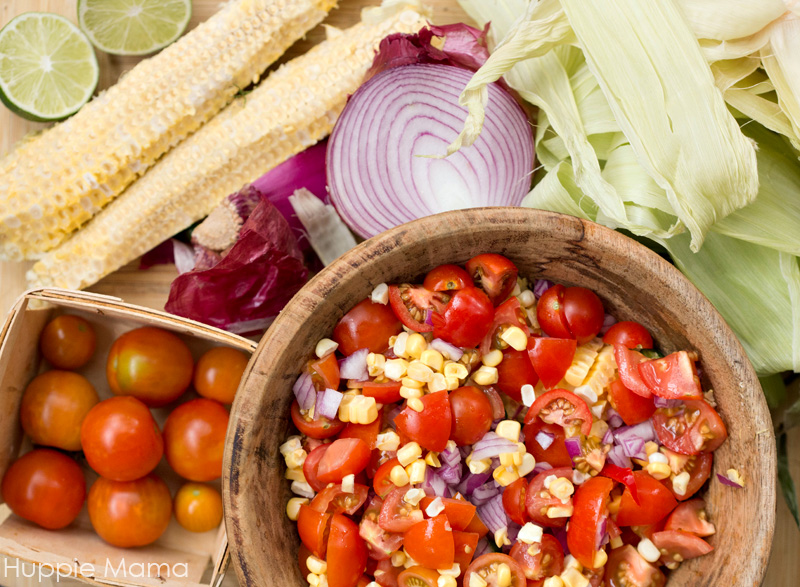 Snapper is one of my favorite Florida fish because it is so versatile. While it's light and flaky, it holds together well in grilled, sauteed, and pan-fried preparations. When you purchase any fresh fish, prior to cooking it, remember to check for scales and bones. I seasoned this fish with a little salt, pepper, and pre-made cajun seasoning, but feel free to use your favorite blend of seasonings.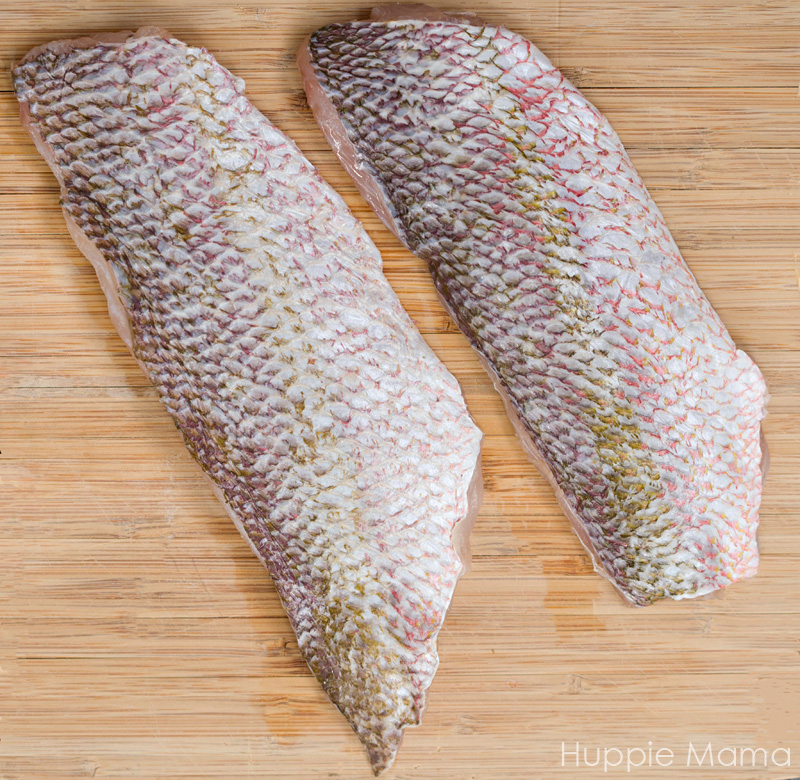 To saute your pan, place a tablespoon of oil in a large pan. I like to use a cast-iron skillet. Turn your heat up to medium-high. Place the fish skin-side down in your pan and hold it down briefly with a spatula. This will prevent it from curling up. Snapper is a thin fish, so you only need to cook it about 3 minutes on one side, flip it, 3 minutes on the second side. Then it is ready to serve over a bed of your corn-tomato salsa.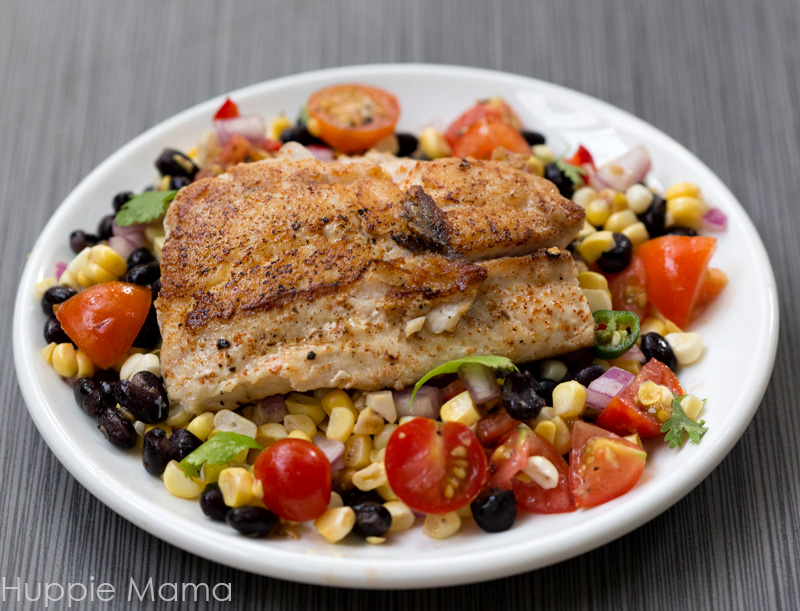 Are you looking for recipes to enjoy Florida fresh produce and seafood? Check out these Fresh From Florida Recipes. Enjoy all of your Florida seasonal favorites, including tomato, corn, blueberries, watermelon, and seafood.
What are some of your favorite summer meals?