This shop has been compensated by Collective Bias, Inc. and its advertiser. All opinions are mine alone.  #Swapyourburger #CollectiveBias
I'm really excited to share this particular recipe. Why? Well, sometimes I post recipes that are kinda basic/obvious. And sometimes I post recipes that we would only enjoy on special occasions. But this recipe? This shows you how I cook on any night of the week. Since Richard started following his anti-inflammatory diet last fall, we have all been eating a lot healthier. On this diet, he is supposed to avoid specific foods, like gluten and beef. When you remove those ingredients from your diet, and you want to serve burgers to your family, you've gotta get creative! I've started making all different sorts of lettuce wraps and cabbage wraps with ground turkey, ground chicken, salmon, and even tofu. And last night, I decided to make Asian Fish Cabbage Wraps with Trident Seafoods® Alaskan Pollock Burgers. In less than 20 minutes, I had a delicious, balanced meal on the table. I topped these cabbage wraps with a variety of fresh vegetables and a delicious peanut sauce. Check out the recipe (and an awesome contest) below!
Ingredients:
Cabbage (red, green, or Napa)
A variety of vegetables: red peppers, bean sprouts, carrots, cucumbers, scallions, avocado, etc.
1/2 cup peanut butter
1/2 cup coconut milk
1/2 cup chicken broth
1 garlic clove
1″ piece of fresh ginger
2 T soy sauce
Directions:
Begin by preparing the Alaskan Pollock Burgers. I found that a good portion for this recipe was 2 burger patties per adult, 1 burger patty per child. When looking at ingredients to prepare, I like to find a ratio of about 10:1 calories-to-protein. These burgers are 160 calories each and contain 18 grams of protein. When compared to a traditional beef burger, they contain 178% less fat, 94% less calories, and 25% less cholesterol. Bonus for my family? They are also gluten-free and loaded with healthy Omega-3s. To prepare these burgers, just place a little oil in a saute pan, add your burgers. Saute about 4-5 minutes per side, and they are ready to eat.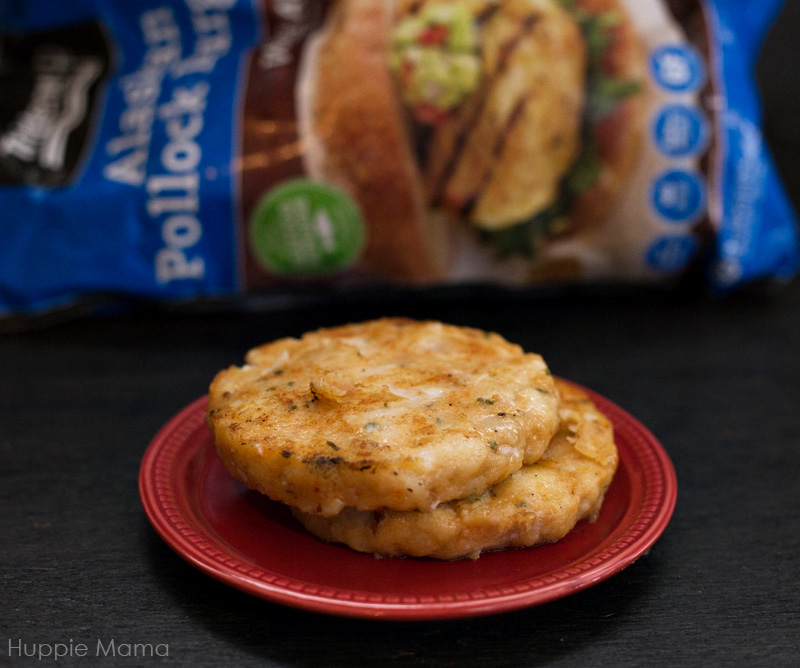 While your burgers are cooking, prepare your vegetables. Break the cabbage down into individual pieces that will serve as your wraps. I actually prefer to use Napa cabbage because it's shaped similar to romaine lettuce, but that was not available, so I purchased red cabbage. To break it down easily, cut the core at the bottom of the cabbage and gently pull off the individual leaves. I purchased pre-shredded carrots, bean sprouts, cucumber (which I cut into thin slices), and red pepper (which I cut into matchsticks similar to the carrots).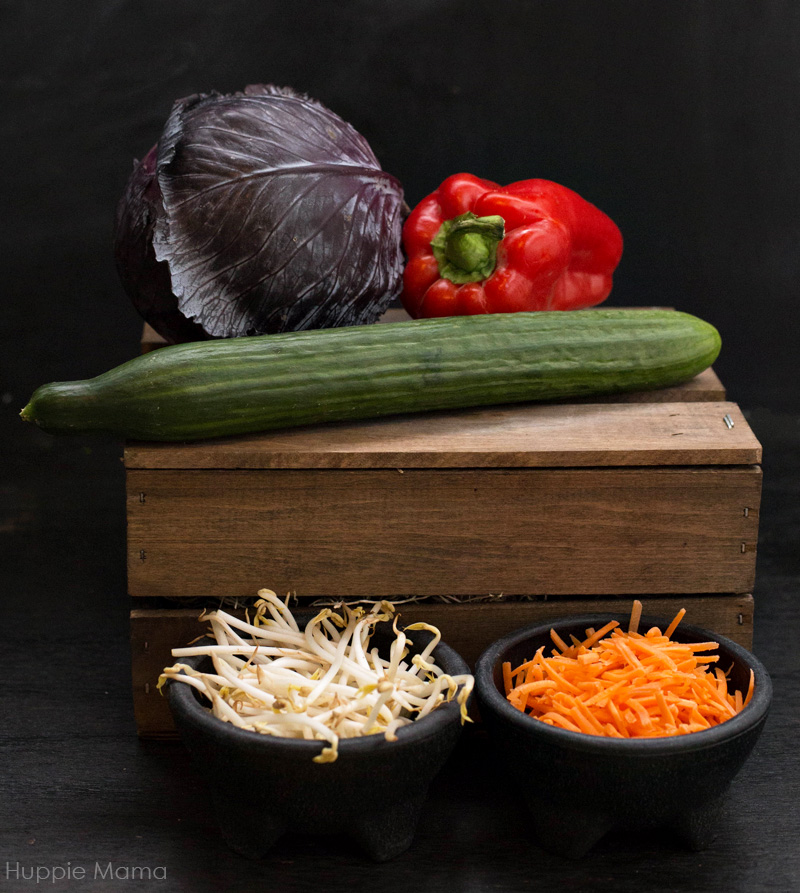 Next, prepare your peanut sauce. This sauce is so easy to make! In a blender, combine the 1/2 cup of peanut butter, 1/2 cup of coconut milk, 1/2 cup of chicken broth, 1 garlic clove, 1″ piece of ginger (remove the outer skin first), and 2 tablespoons of soy sauce. Blend until smooth. Pour the mixture in a saucepan over a low heat and cook until just heated through. Now it is ready to serve.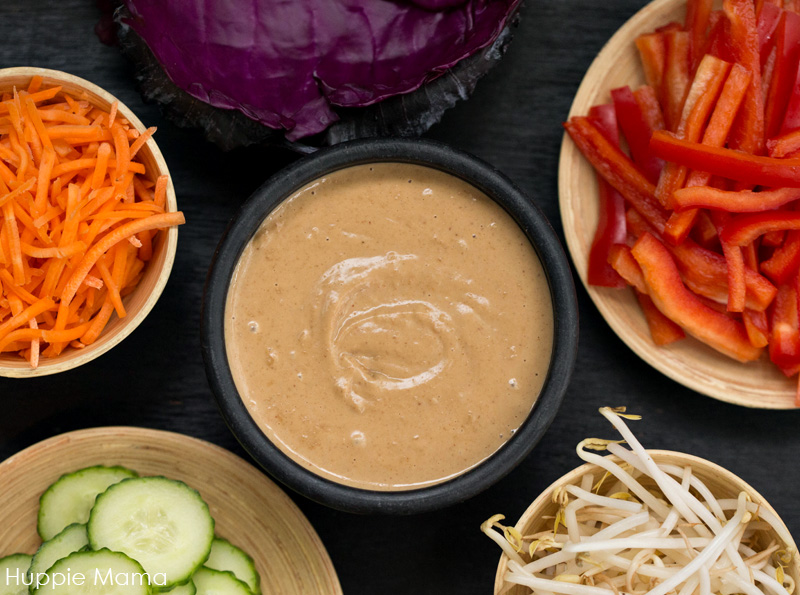 When all of your ingredients are ready, create a nice spread on your table so everyone can build their own Asian Fish Cabbage Wraps. Place your Trident Seafoods® Alaskan Pollock Burgers on top of the cabbage.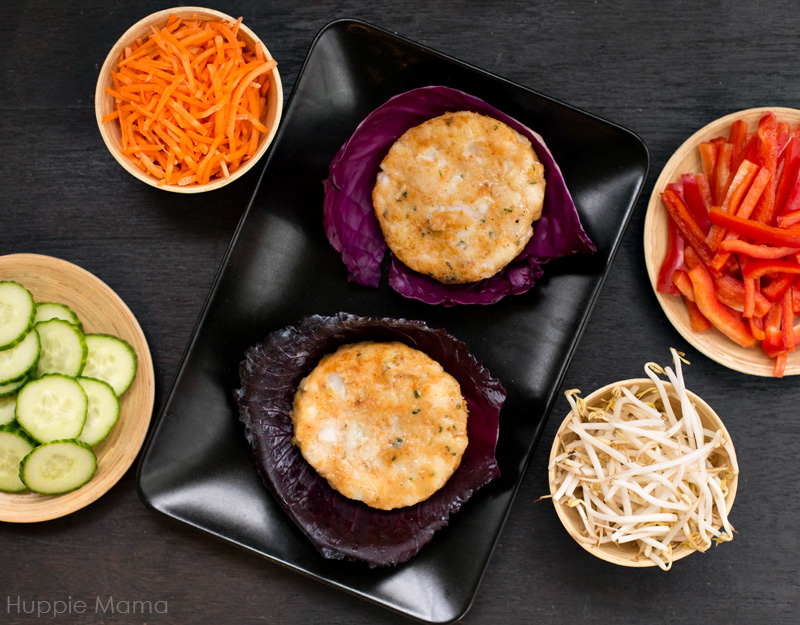 Add your favorite vegetables over the burgers – just enough to enjoy the different flavors and textures, but not so much that they are overflowing (which is easy to do because these are so delicious!)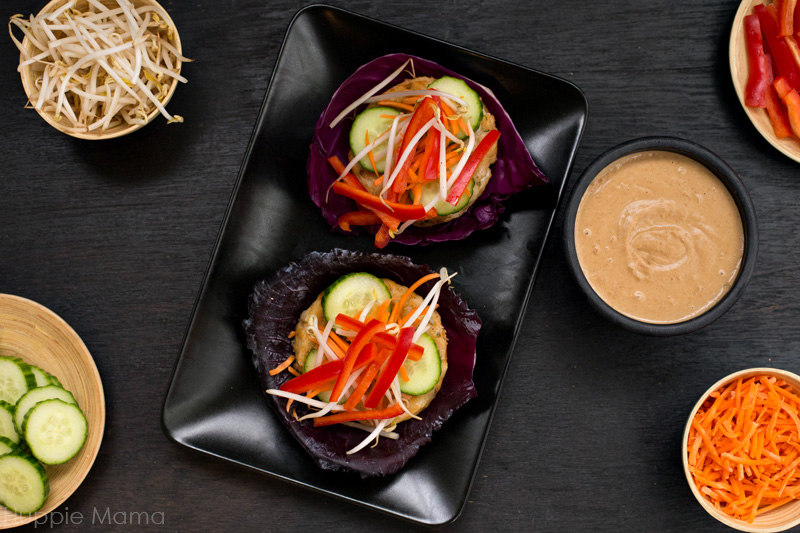 Top your cabbage wraps with a drizzle of the homemade peanut sauce. I also like to add a little kick to my cabbage wraps, so I also drizzled some sriracha over the top – Yum!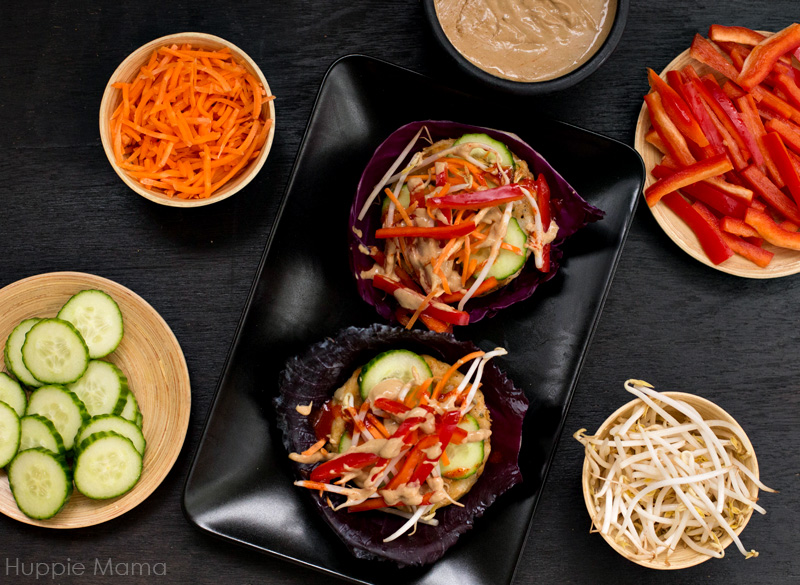 Your Asian Fish Cabbage Wraps are ready to serve! I love how everyone can customize their own dinners. Kids really enjoy meals that allow them to get a little messy. If you're looking for a great side, try pairing this meal with your favorite fried rice or Asian noodle dish.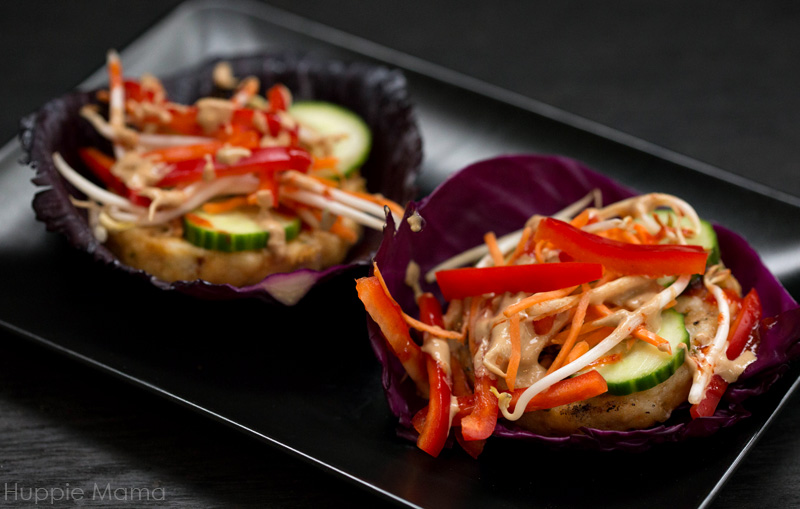 Head to Costco to purchase Trident Seafoods® Alaskan Pollock Burgers. They are located in the burger section. They are sold in packs of 12. Just look for the bright blue packaging!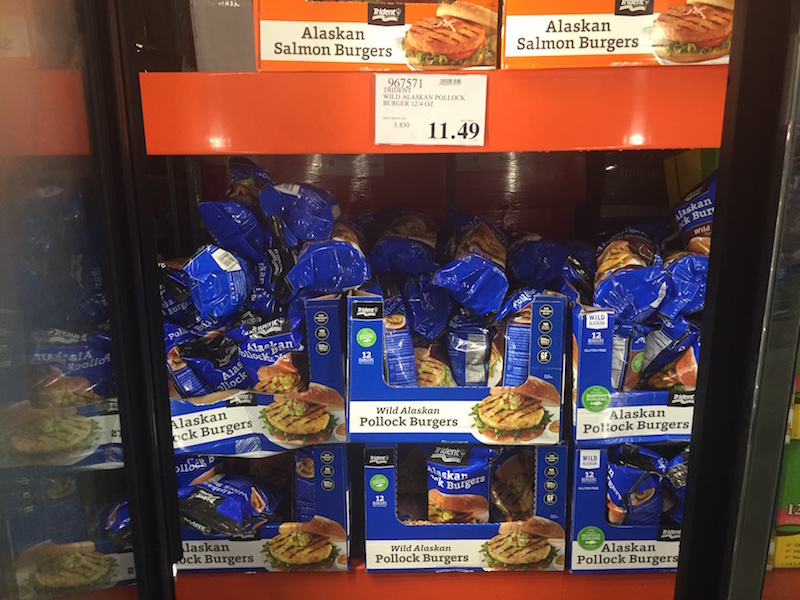 Ready to enter the #Swapyourburger Contest? Check it out below!