Try this Cinnamon Ice Cream recipe!
Today is officially the first day of summer! This is a different kind of summer for us, though. Normally, with Richard being a teacher, we had the summer off as a family. Because of his new job (which he began in January), he has to work all summer long. This means Camp Mommy is in full effect in my house – play dates, summer learning curriculum, backyard play, arts & crafts, and fun cooking projects. Over the weekend, we made ice cream together. And not just any ice cream – Cinnamon Ice Cream in Chocolate Waffle Cones. Yum! Ice cream is one of my absolute favorite desserts, but there's something about ice cream on a hot summer day – it makes such a mess! So here's my recipe and solution for staying clean while eating homemade frozen treats this summer.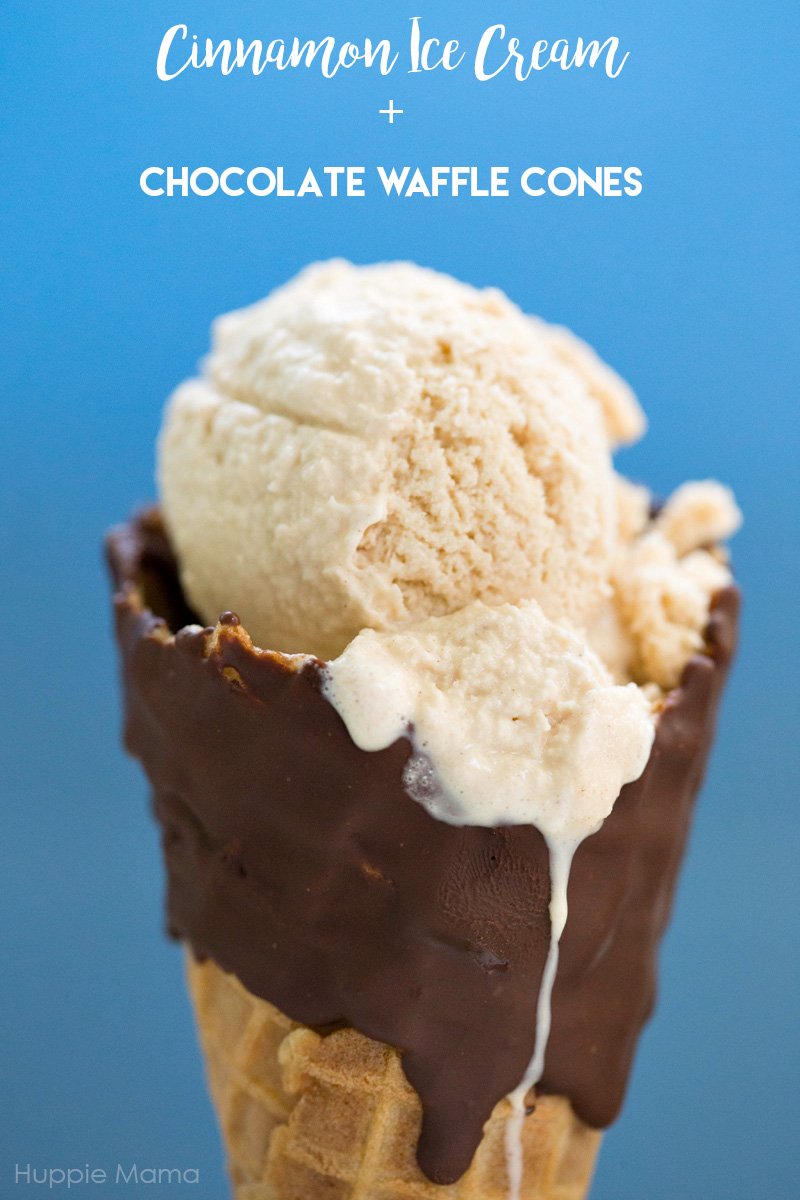 Ingredients
Cinnamon Ice Cream:
2 cups heavy cream
1 cup whole milk
2 eggs
3/4 cup sugar
2 t cinnamon
Chocolate Waffle Cones:
6 store-bought waffle cones
1/2 cup dark chocolate chips
2 t coconut oil
Directions:
Begin by gathering your ingredients. I think most people think ice cream is tricky to make, but with a few simple, quality ingredients, it's actually quite easy. All you really need is a medium-sized sauce pan, a whisk, and an ice cream maker. It does get a little messy, though, so be sure to grab some paper towels.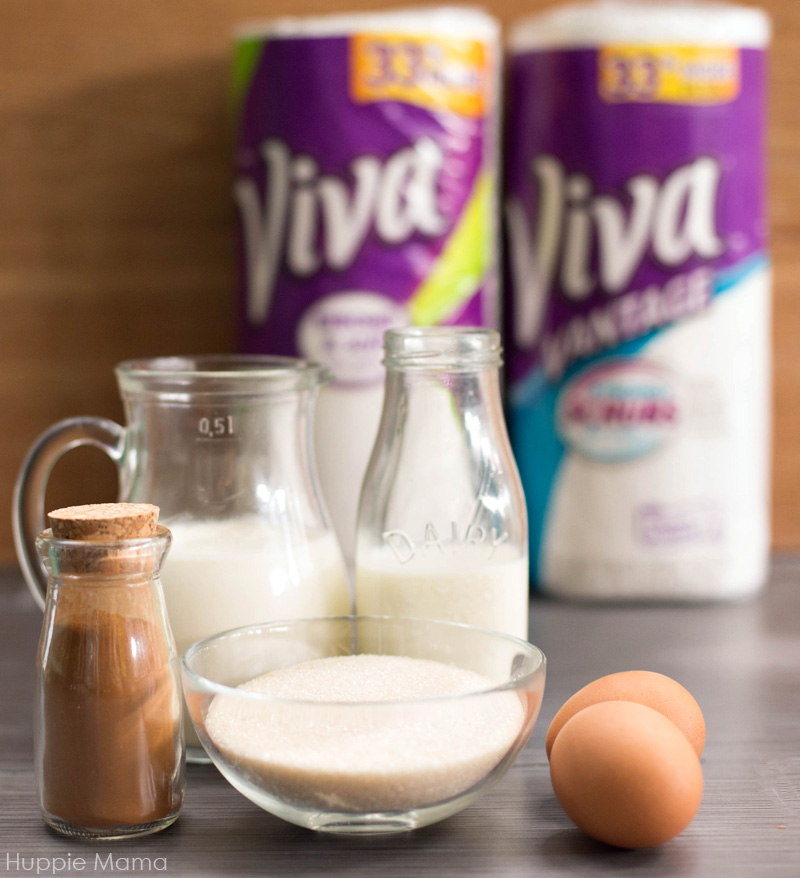 In a medium-sized sauce pan over a medium-low heat, combine the heavy cream, milk, and sugar. Using a whisk, continually stir until the sugar has dissolved. In a separate bowl, crack the two eggs and whisk them together. The next step is to temper the hot liquid into the eggs. This prevents them from curdling. Take a ladle full of the cream mixture and slowly add it to the eggs, whisking the whole time. Add several ladles, continually whisking, then pour the egg and cream mixture into the sauce pan. Continue to whisk over medium-low heat an additional minute to form your custard. Pour it through a fine-mess strainer to remove any lumps. Your mixture will look like this. Place the mixture in the refrigerator or freezer until it cools completely.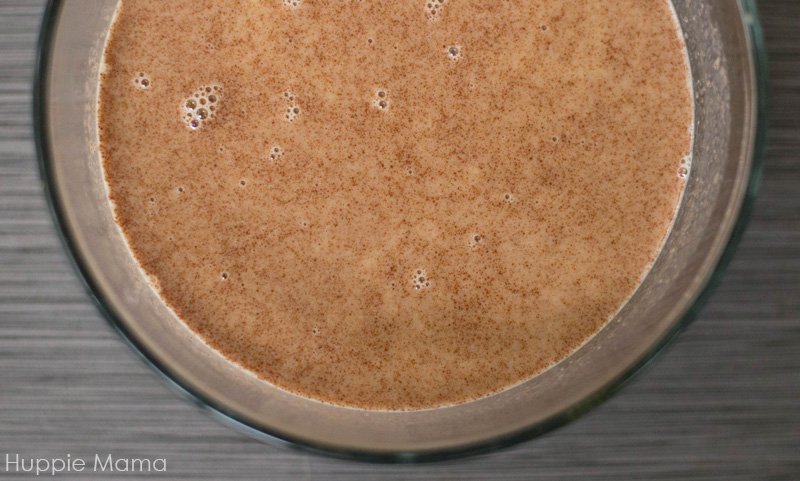 While the mixture is cooling, make your chocolate cones. In a small pan, combine the dark chocolate chips and coconut oil. Continually stir over low heat until melted. Carefully spoon the chocolate mixture over your waffle cones until the top portion of the cone is completely coated. I let Lydia and Bryce help me with this part, which meant we definitely needed a Viva® Vantage® Towel under the pan to catch all the chocolate drippings. The woven texture of these towels makes them great for cleaning up kitchen messes.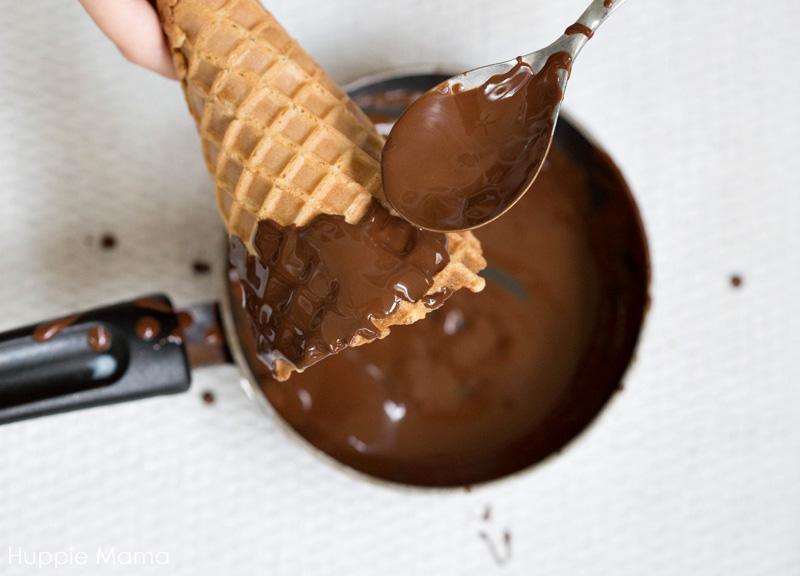 When the custard mixture has chilled completely, pour it into your ice cream maker. Follow the manufacturer's directions to churn the mixture. When it has become ice cream, transfer to a freezer-safe container for about 4 hours so that it completely sets. Then your ice cream is ready to serve.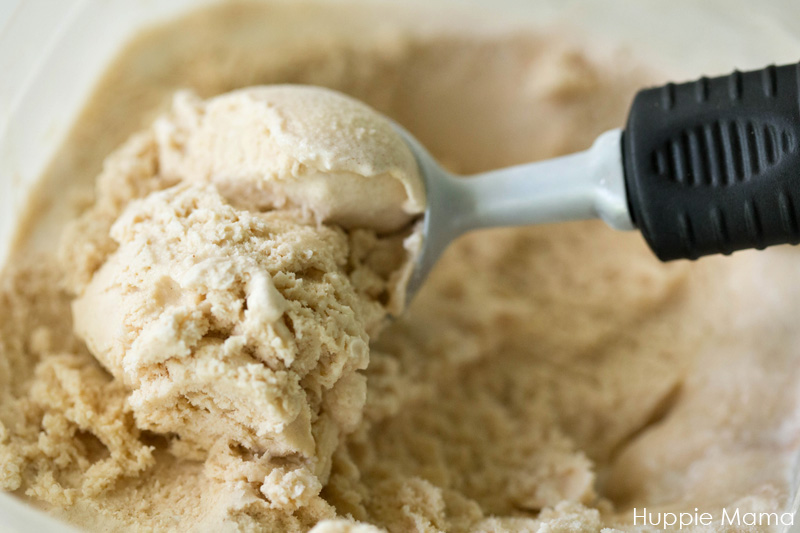 Scoop your ice cream into your delicious chocolate covered waffle cones and enjoy this delicious summer treat.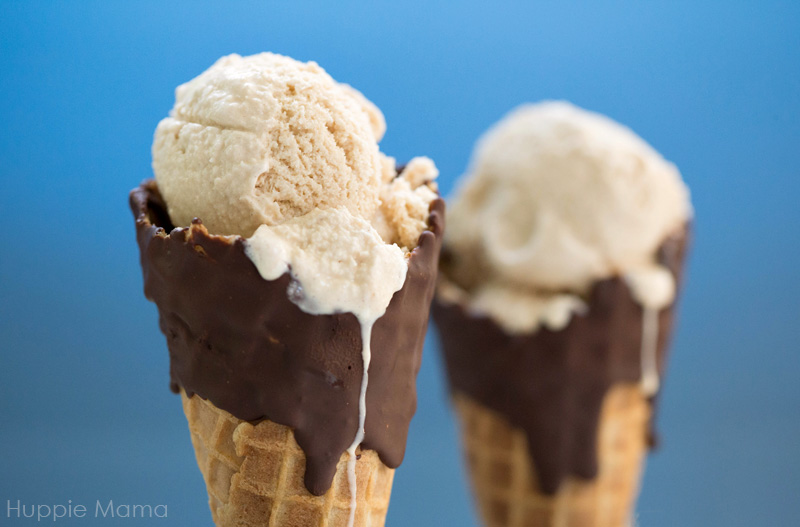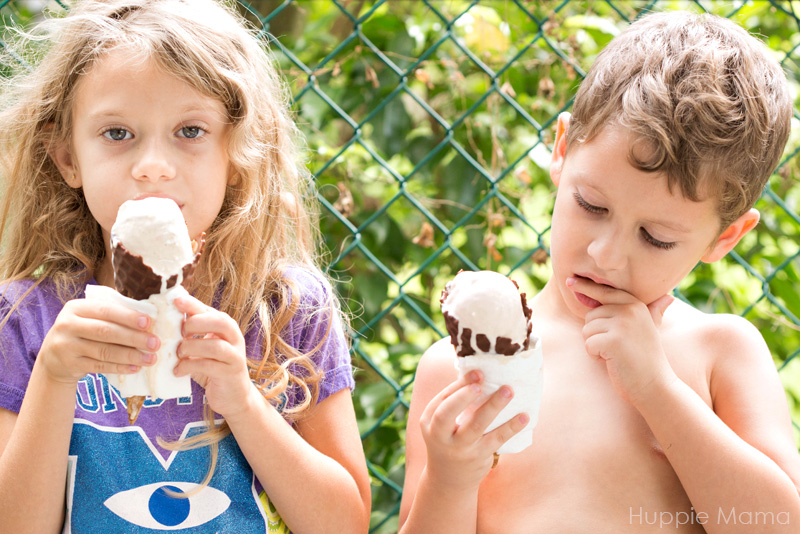 My kids are four and six years old. This means TONS of messes. Not to worry, though. I wrapped a paper towel around each of their cones before sending them in the backyard to enjoy their ice cream. These paper towels are soft and fabric-like, perfect for little hands.
Such messy little eaters…but seriously, aren't they the cutest?
What's your favorite flavor ice cream? Try this Cinnamon Ice Cream recipe!