This shop has been compensated by Collective Bias, Inc. and its advertiser. All opinions are mine alone. #EmergenCRecipes #CollectiveBias
As a child, we used to travel often. It was our one splurge in our family. We never drove fancy cars and we lived in a modest home, but my parents enjoyed taking us to different places. They generally preferred tropical locales, which was never really my thing, but when I was in 10th grade, we visited the Poconos in Pennsylvania for Christmas. It was such a nice vacation! The lake was frozen over, they had an indoor rollerskating rink, and there was a fun decorated sleigh for a photo opp (I *may* have a funny throwback photo below).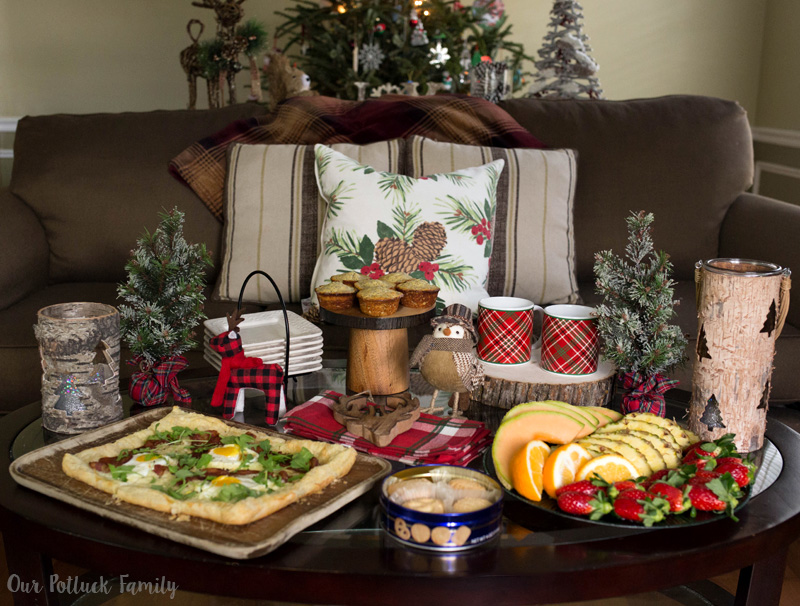 I decided to create a brunch spread inspired by the cabin feel of my teenage memories. Brunch is kinda my favorite meal of the day. While I might have a small snack first thing in the morning, I usually eat my first meal around 10:30. On the weekends, I love to go out to brunch whenever possible. Here are ideas for creating a Rustic Cabin Holiday Brunch.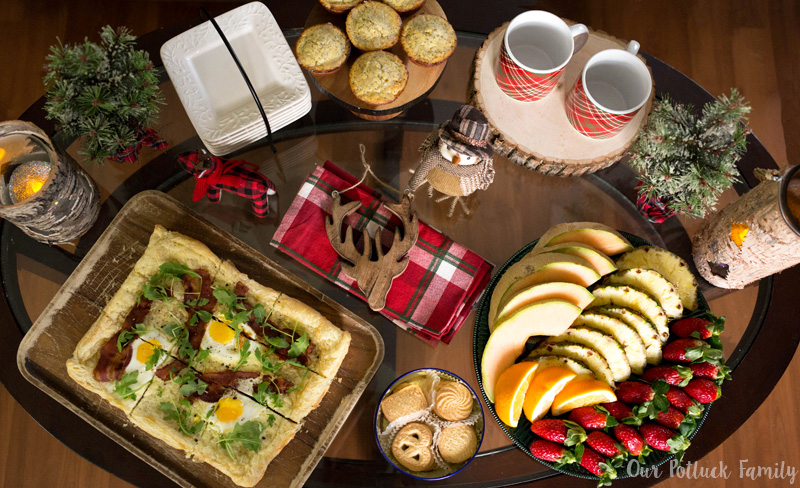 For brunch, I like some sweet, some savory. This includes lots of fresh fruit, some type of pastry, and a refreshing beverage. And something with bacon. That's just a requirement. Keeping with the rustic cabin holiday feel, I made sure to include wooden serving dishes, woodland critters, and bold plaids. This is a brunch to enjoy on your sofa, snuggling close to your loved ones.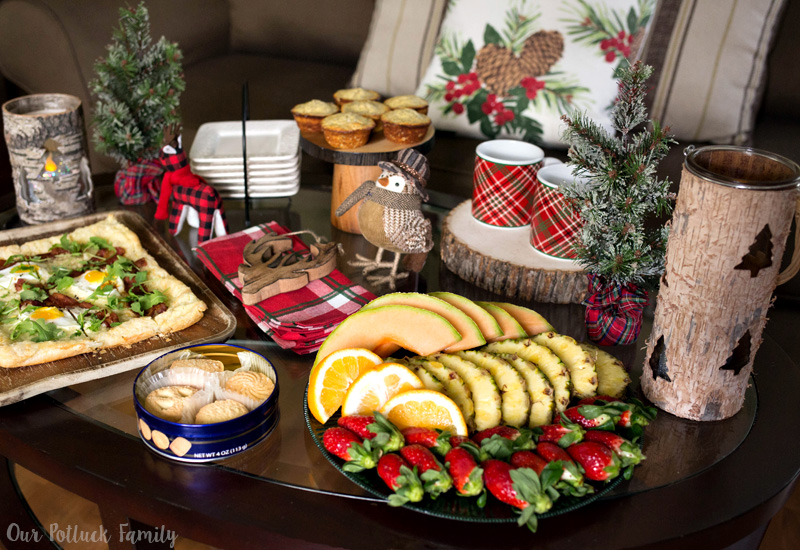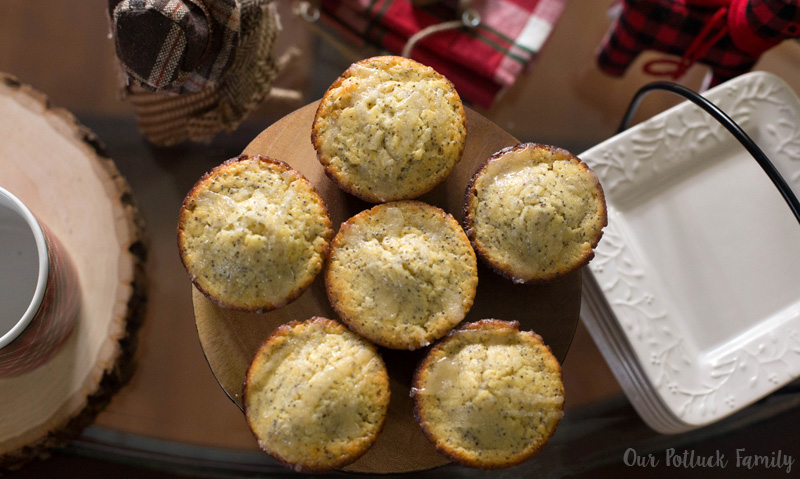 I'm going to walk you through each item I prepared. The first is a delicious Orange-Strawberry-Pineapple Smoothie. This recipe makes two smoothies, one for you and one to share with your cuddle buddy.
Ingredients:
1/2 cup Greek yogurt
Juice of one orange
1/2 cup chopped strawberries
1/2 cup pineapple
1 T honey
2 packets Emergen-C Super Orange
1 cup ice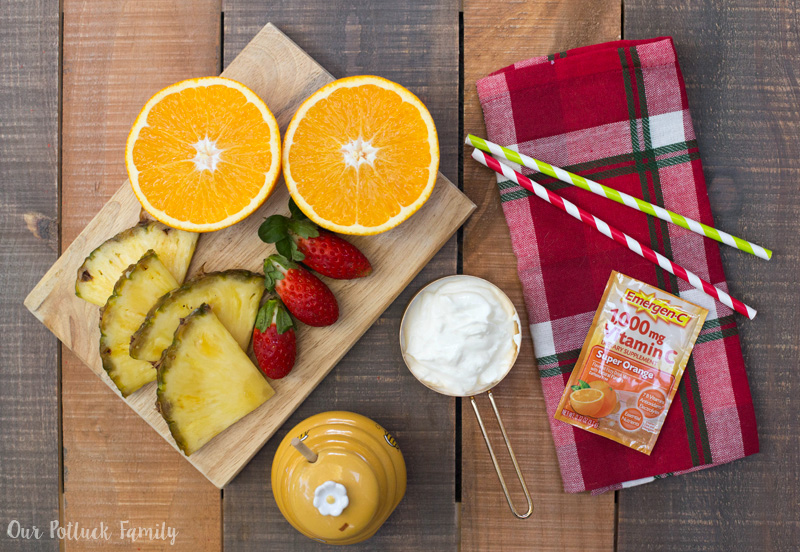 I used my high-speed blender because to get a really smooth texture, but a regular blender will work as well. Divide between two glasses and enjoy this Orange-Strawberry-Pineapple smoothie with your brunch. Want to put a different spin on this smoothie? Try a different flavor of Emergen-C.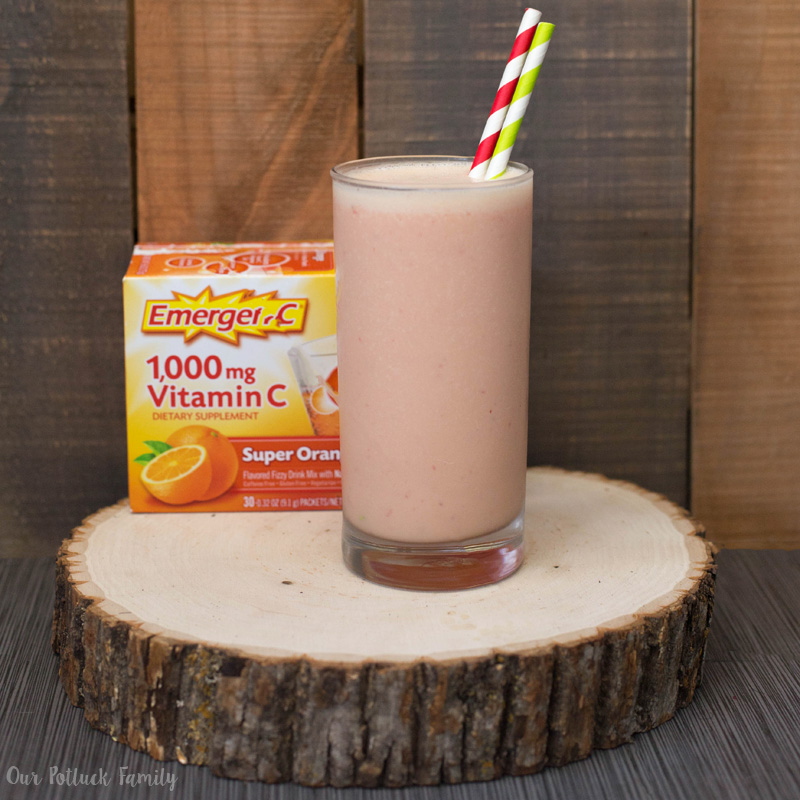 Emergen-C with B Vitamins makes me feel good during winter months because my health is important to me. It's great to keep on hand when I need it, and it's a refreshing, fizzy addition to this delicious tropical smoothie recipe.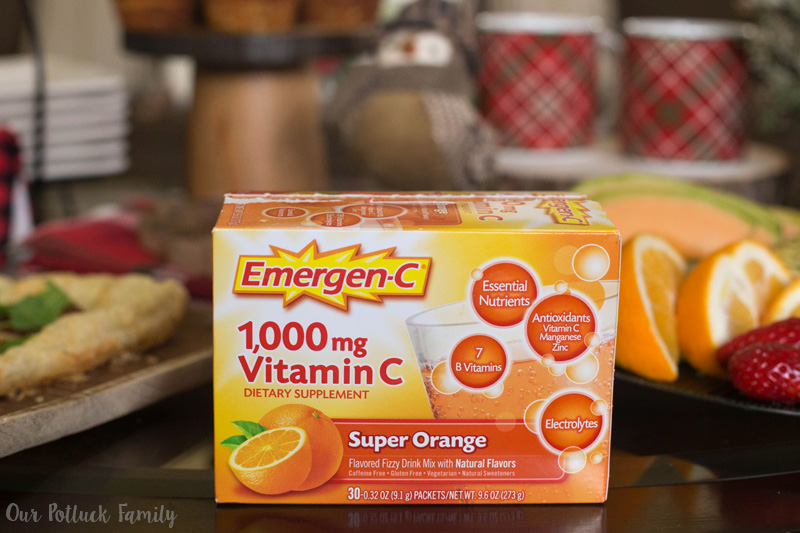 To give this smoothie a fun wintry feel, serve in plaid mugs. These mugs go perfectly with the overall rustic cabin feel of this delicious brunch spread. It doesn't matter if you're in 90 degree weather (like South Florida in December) or 9 degree weather (like the rest of the country), you will feel warm and snuggly in your home while enjoying this meal.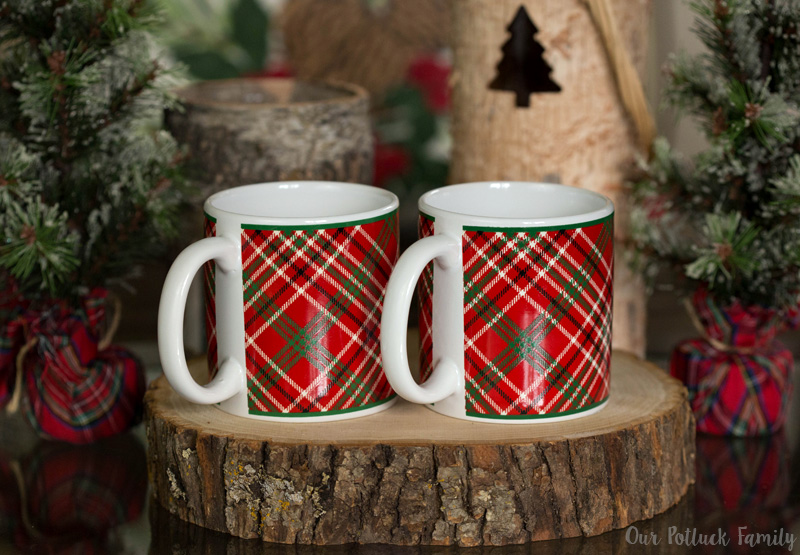 I searched Pinterest for a new savory brunch recipe, and I found this Breakfast Tart recipe.  I switched up the green onions for arugula for some added nutrients and that delicious peppery bite. The combination of puff pastry, melted cheese, bacon, and eggs is perfection in this dish!
To complement the smoothies, I made these Orange Poppyseed Muffins. You always see recipes for lemon poppy seed muffins, so why not switch it up with freshly-squeezed orange juice? Check out the recipe below.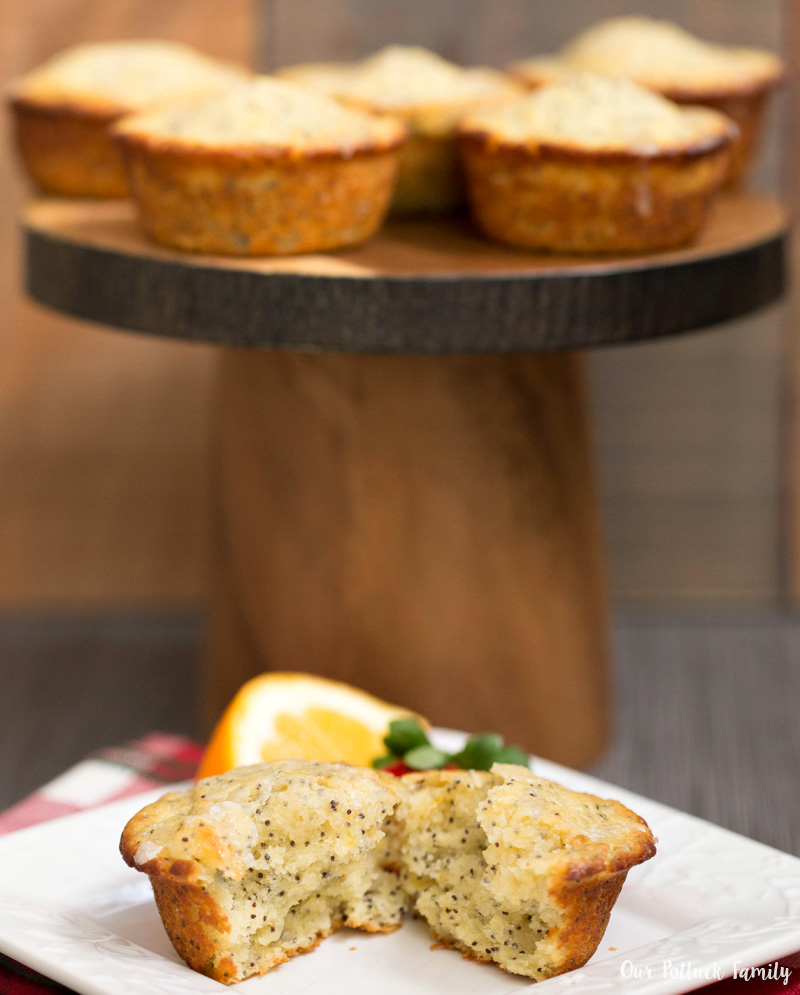 Ingredients:
For Muffins
1 1/2 cups flour
1/2 t baking powder
1/4 t baking soda
2 T poppy seeds
1/3 cup butter, softened
3/4 cup sugar
2 eggs
2/3 cup Greek yogurt
1/4 cup fresh orange juice
For Glaze:
Directions:
Preheat the oven to 375 degrees. In a stand mixer, combine butter and sugar. Add Greek yogurt, eggs, and orange juice. In a separate bowl, sift together flour, baking powder, baking soda, and poppy seeds. Slowly add the dry mixture to the wet mixture until just combined. Fill each section of a muffin tin about 3/4 of the way and bake for 17 minutes. For the glaze, combine 1 cup of powdered sugar and 2-3 tablespoons of orange juice. When the muffins have cooled, drizzle the glaze over the top and serve. Makes 12 orange poppy seed muffins.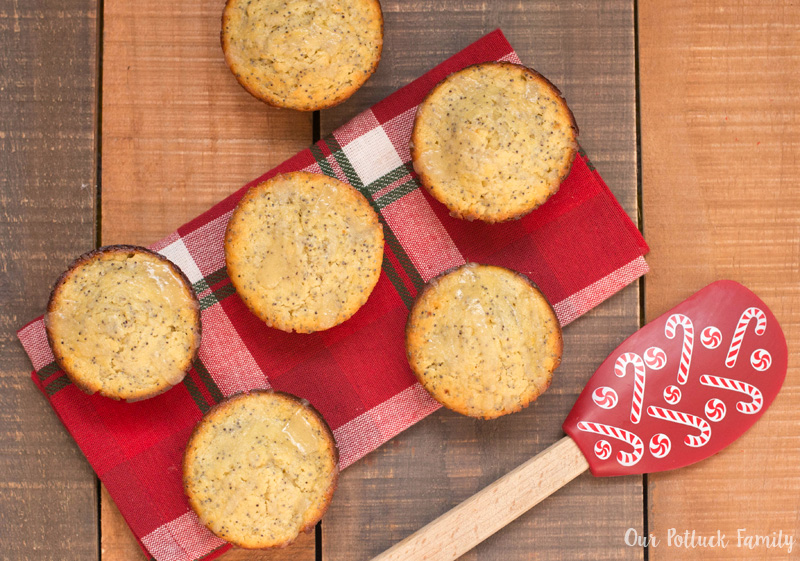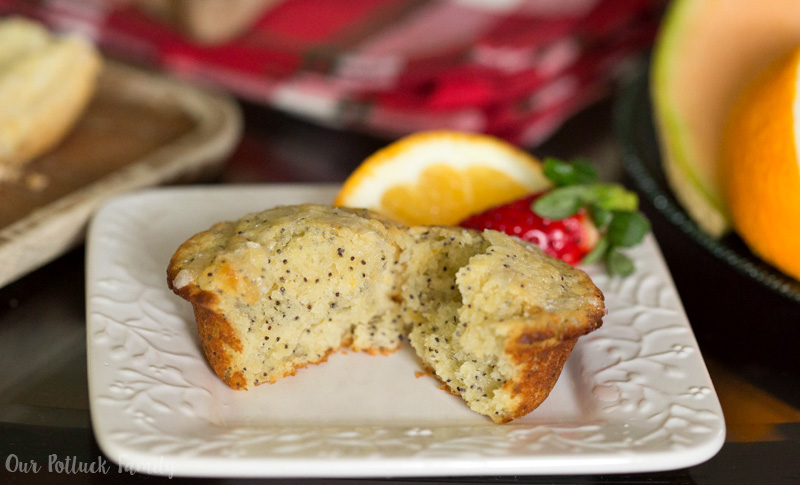 I found some fun woodland critters to enjoy this brunch with us: a plaid reindeer, small stuffed bird, and wooden reindeer. This definitely adds to the warm, holiday spirit of the brunch. Sometimes a great little party is all about the decor (after the food, of course).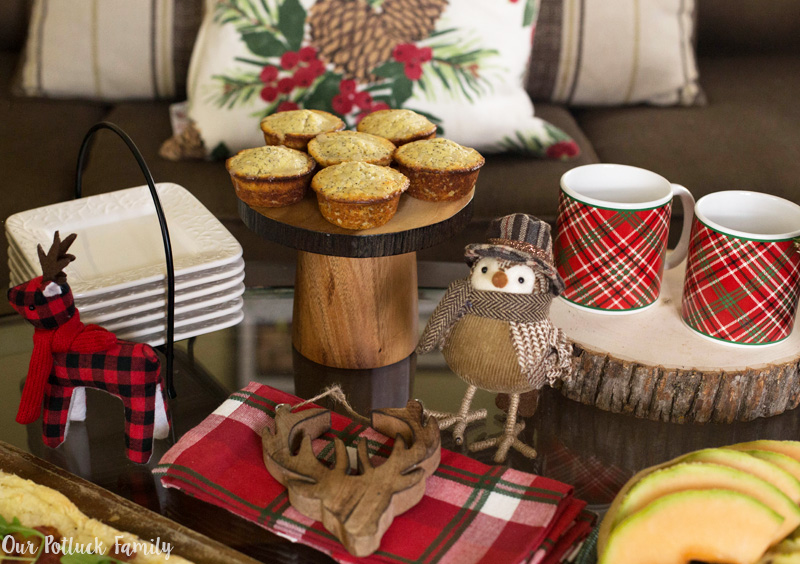 Make sure you set a comfy place to enjoy a brunch at home with your loved ones. Soft pillows and at least one warm blanket are required. Maybe two or three. And remember, you can where your pajamas and slippers since you're dining in – no reason to get all dressed up!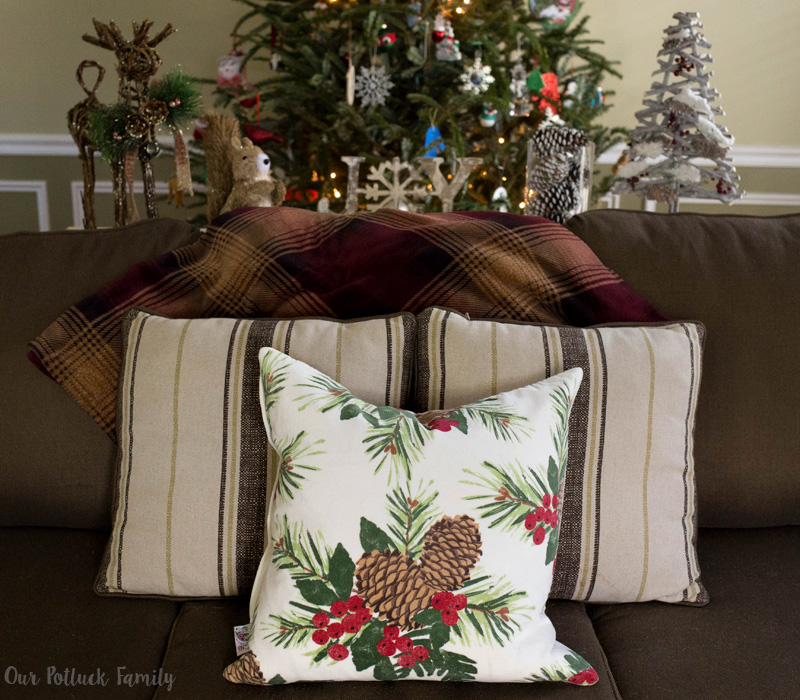 It's been a tough year for my family with the loss of my father and many other difficult times, but during the holidays especially, as the year comes to an end, it's so important to find the joy in time spent together with loved ones. Create a memorable brunch at home with your family!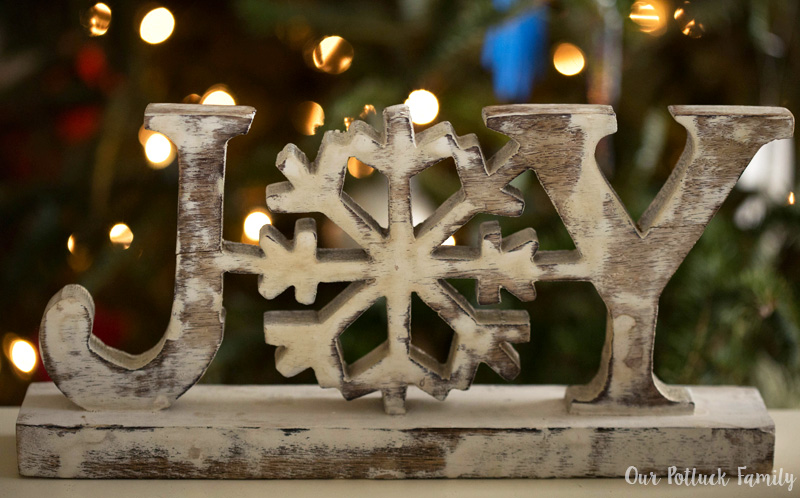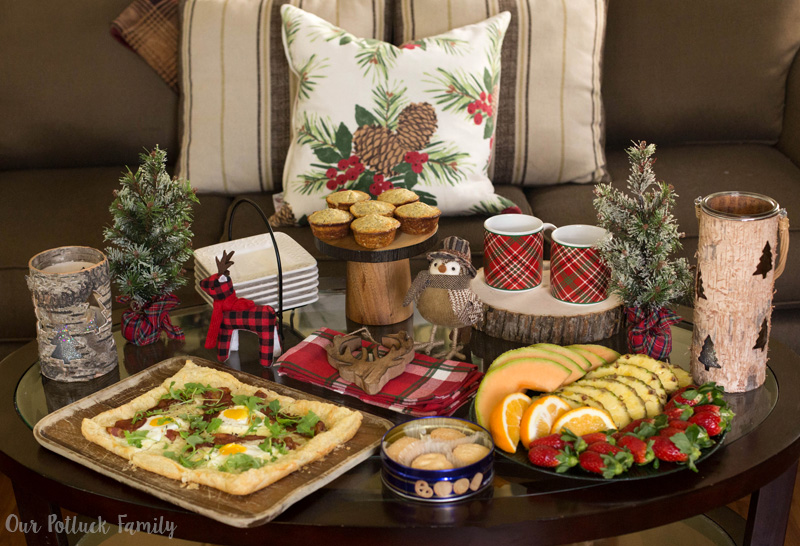 And those are all my rustic cabin holiday brunch ideas. Now, remember that embarrassing throwback photo I promised? How can I deny it to my readers when it's almost Christmas -AND- it's Thursday? I supposed I can't, huh? Here you go – circa 1994, I believe. Can you see my inspiration for this party with the rustic wood background and holiday feel?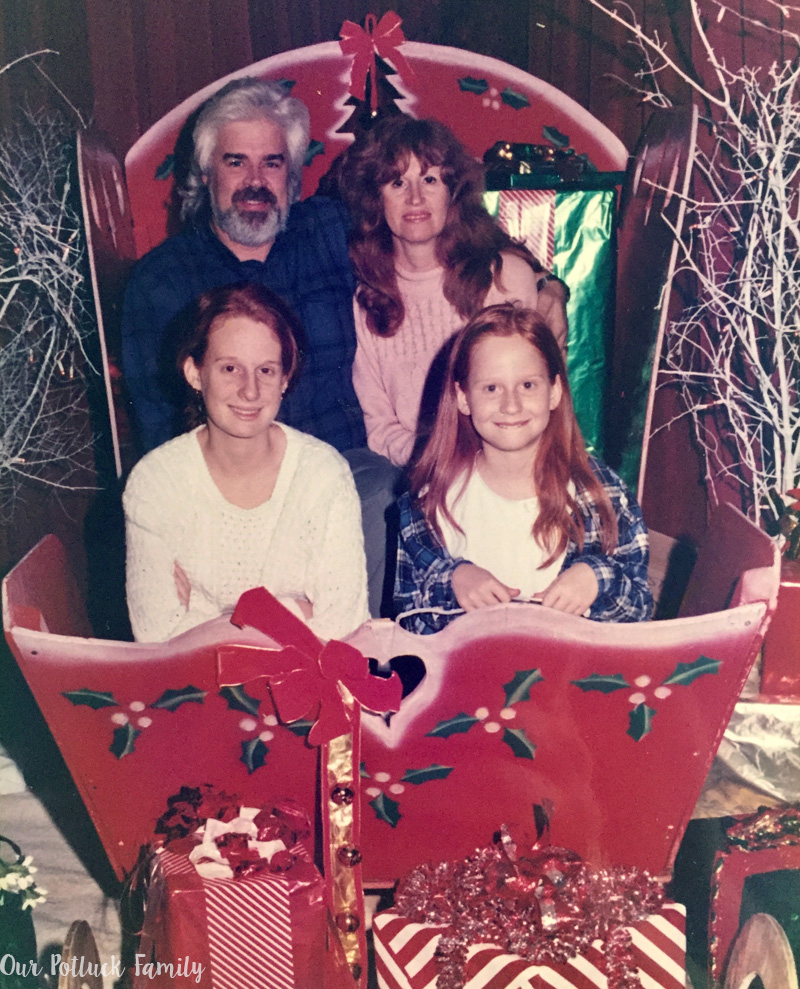 Head to Walmart where you can purchase Emergen-C in three different flavors:
Emergen-C Super Orange 30 CT
Emergen-C Raspberry 30 CT
Emergen-C Tangerine 30 CT
I found the Emergen-C at the end cap of an aisle in the pharmacy section. Use it to create delicious drink recipes during the winter months.
These statements have not been evaluated by the Food and Drug Administration. These products are not intended to diagnose, treat, cure or prevent any disease.
What delicious ideas do you have for a winter brunch?