This shop has been compensated by Collective Bias, Inc. and its advertiser. All opinions are mine alone. #TidingsAndTreats #CollectiveBias
I tend to prefer savory snacks over sweet desserts, but Rice Krispies Treats?! YES! These were always one of my childhood favorites, but I always thought to myself… how much more awesome would these taste if they were filled with something delicious? Like peanut butter, or even better, chocolate-hazelnut spread? Some recipes are all about the technique, others just about the ingredients, but this recipe? It's about family time. Warning: these photographs may make you want to be a kid all over again. We made Chocolate-Hazelnut Rice Krispies Bites and built them into a holiday tree!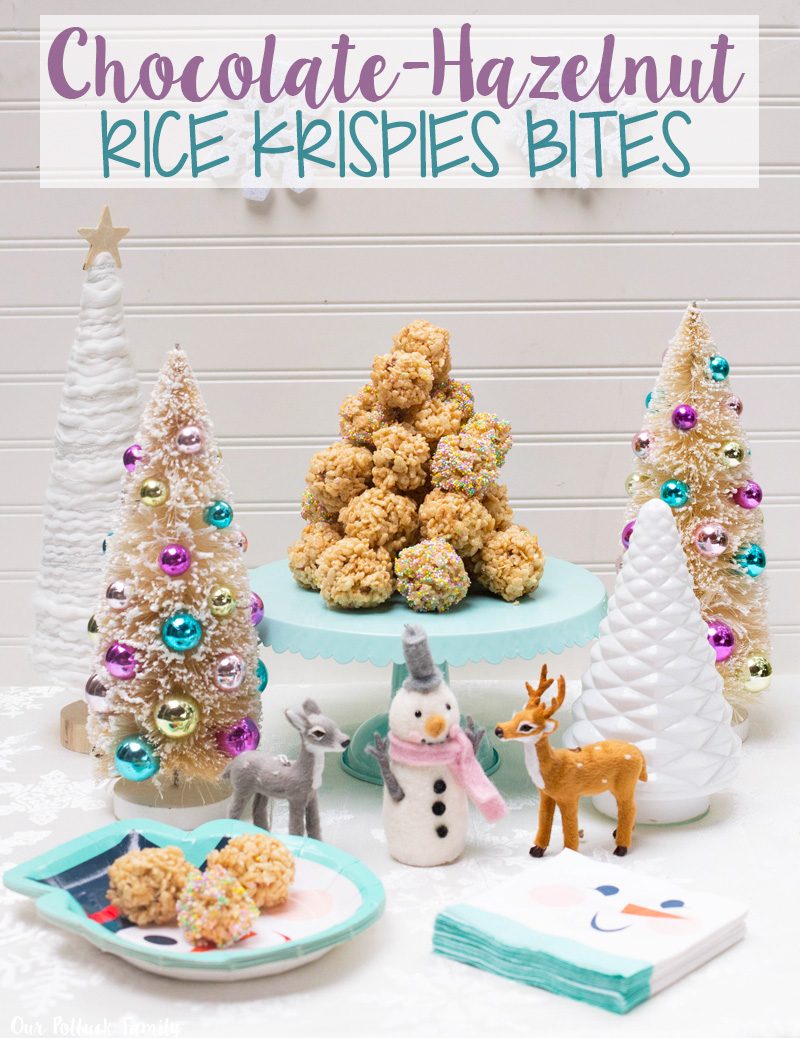 Ingredients:
6 cups Rice Krispies
1 package Jet Puffed Marshmallows
4 T butter
1 t vanilla extract
1 container chocolate-hazelnut spread
sprinkles
Directions:
Begin by preparing Rice Krispies Treats according to the directions on the package of marshmallows. In a large pot over low heat, stir the marshmallows, butter, and vanilla extract until melted. Add the six cups of Rice Krispies, in your choice of flavor. The limited edition holiday colored Rice Krispies (red & green) are now available. These would make a fun addition to your holiday treats.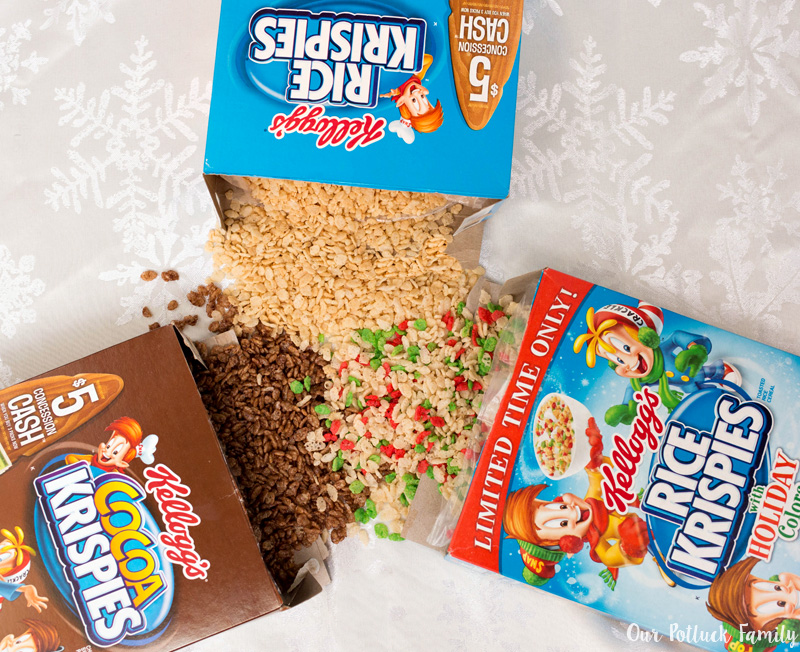 To make the Chocolate-Hazelnut Rice Krispies Bites, you must begin by creating small balls of Rice Krispies treats filled with chocolate-hazelnut spread. Once the Rice Krispies mixture has cooled, place about a heaping tablespoon of the cooled Rice Krispies treats mixture into the palm of your hand. This may make you giggle.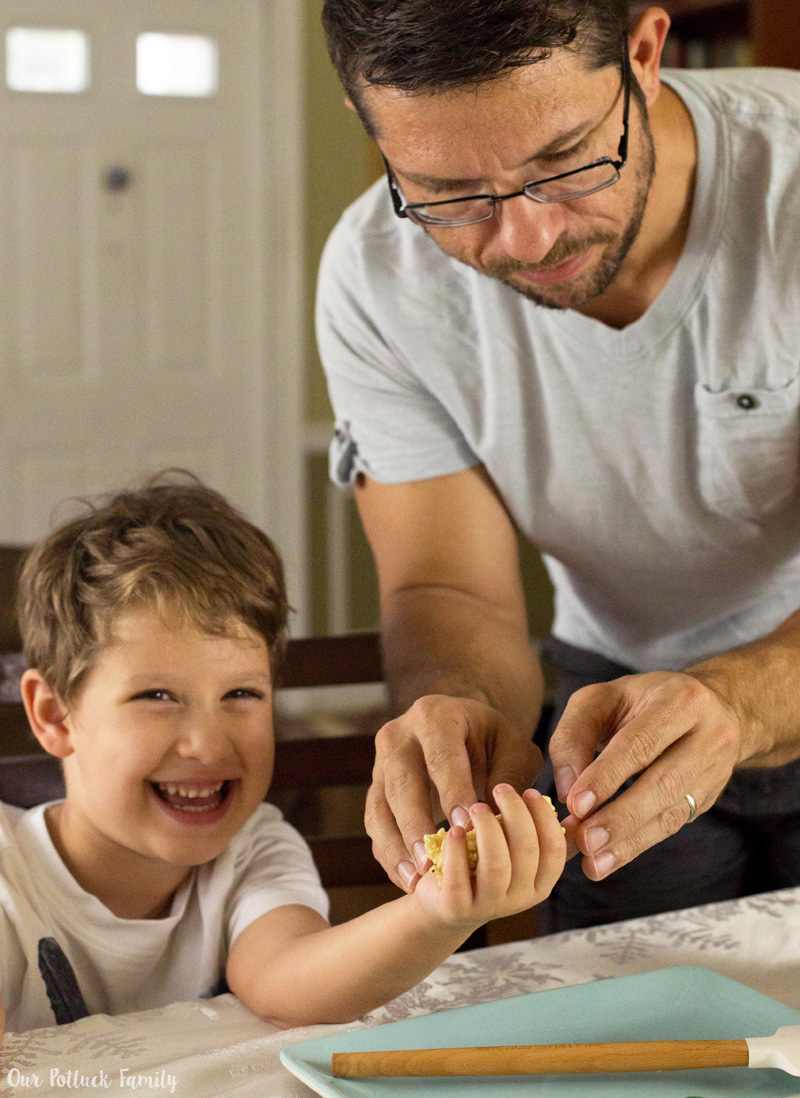 Next, flatten out the mixture in the palm of your hand. You want enough room to add your chocolate-hazelnut spread in the center. It helps to cup your hand and flatten the Rice Krispies treat mixture to form a bowl-like shape.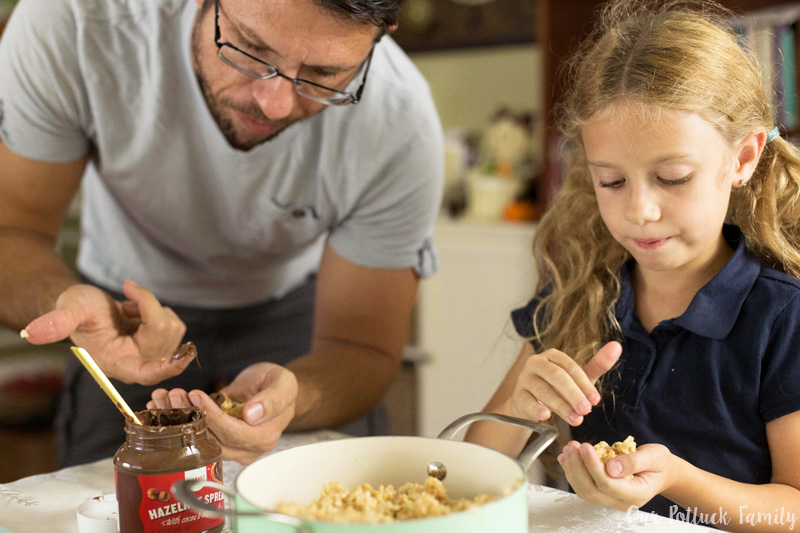 Place about a half-teaspoon of the chocolate-hazelnut spread in the center of your Rice Krispies treat 'bowl'. This part can get a little messy, but really, who minds a sticky, chocolatey, marshmallowy mess?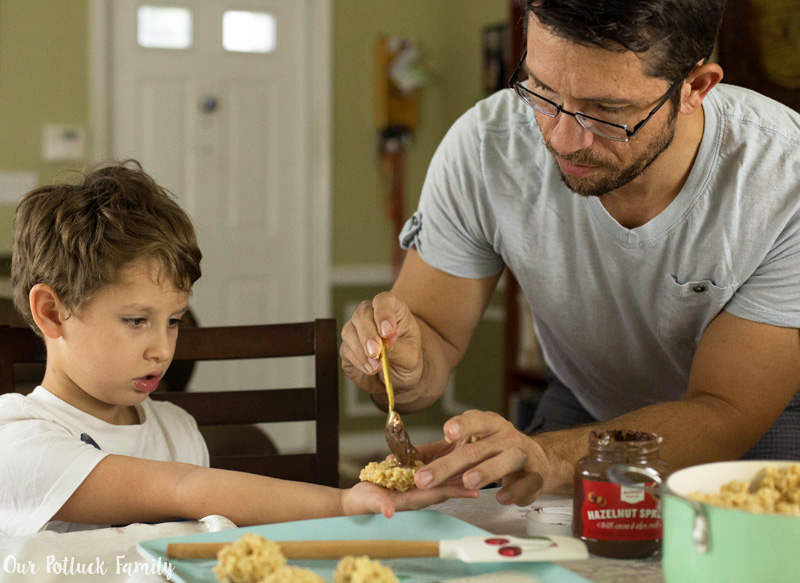 The final step in making these stuffed Rice Krispies treats is to finish forming the ball around the chocolate-hazelnut spread. Oh, and lick your fingers. You cannot let all that sticky goodness go to waste!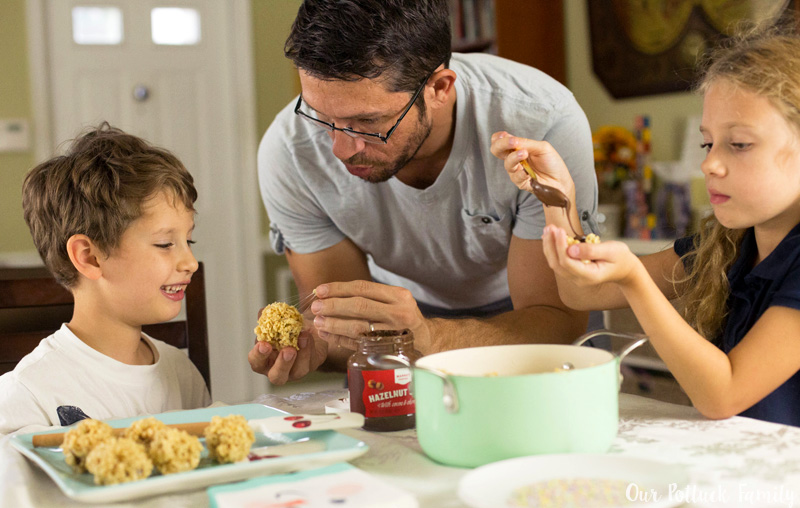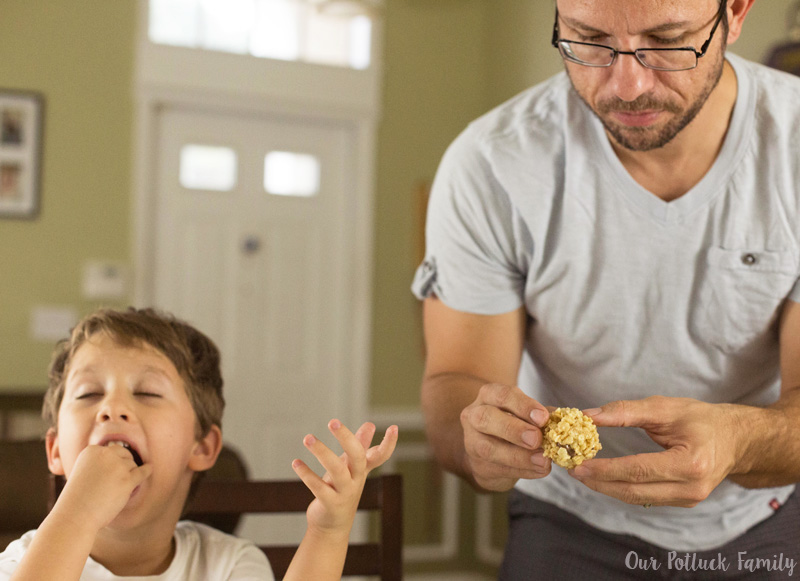 Continue to make enough Chocolate-Hazelnut Rice Krispies Bites to build a holiday tree. When you've used all of the Rice Krispies mixture (and licked the bowl clean), place them in the fridge for a few hours to chill and get firm. Oh, and roll a few of the bites into sprinkles. We chose sprinkles in pastel colors so they would coordinate with our holiday decorations!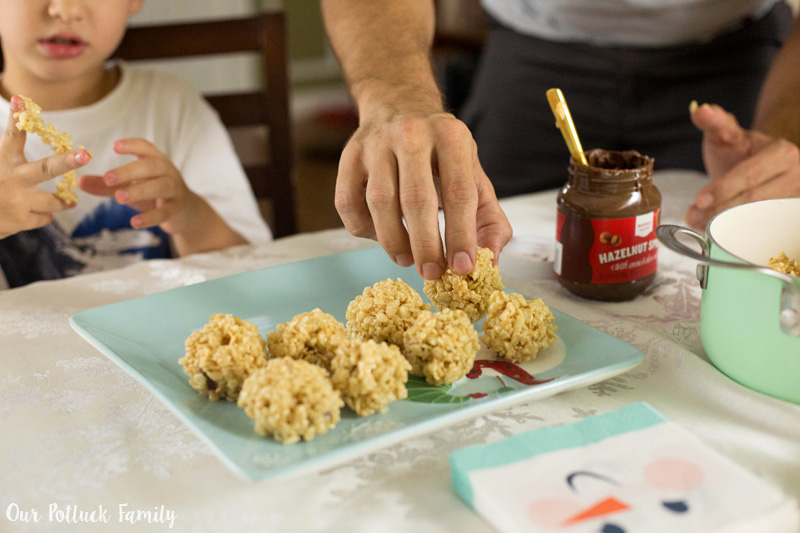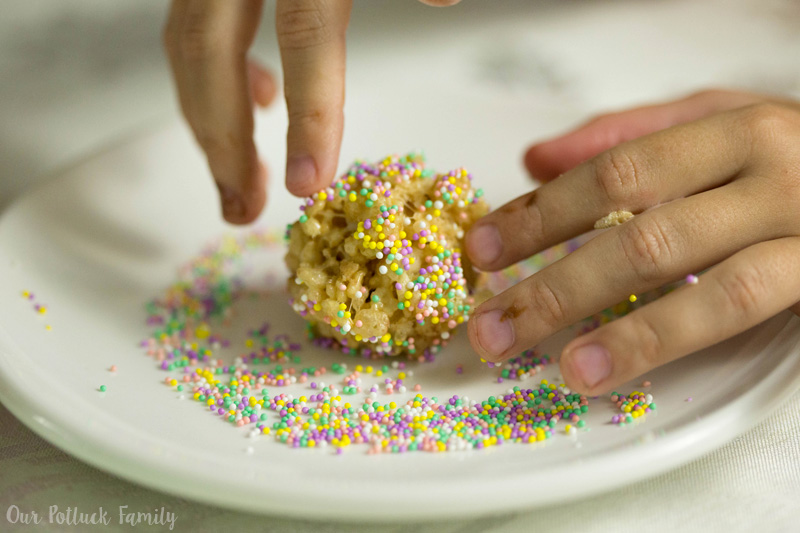 Now you're ready to build your tree! We built our tree on a cake stand so that we could decorate around it. We began by making a base of eight Rice Krispies bites. We continued to build up from there, adding sprinkled bites at random, until we had a perfect tree.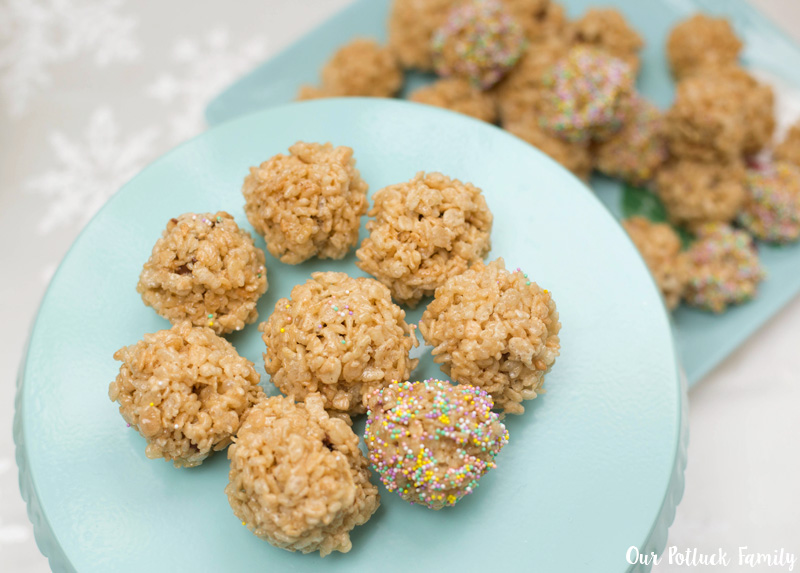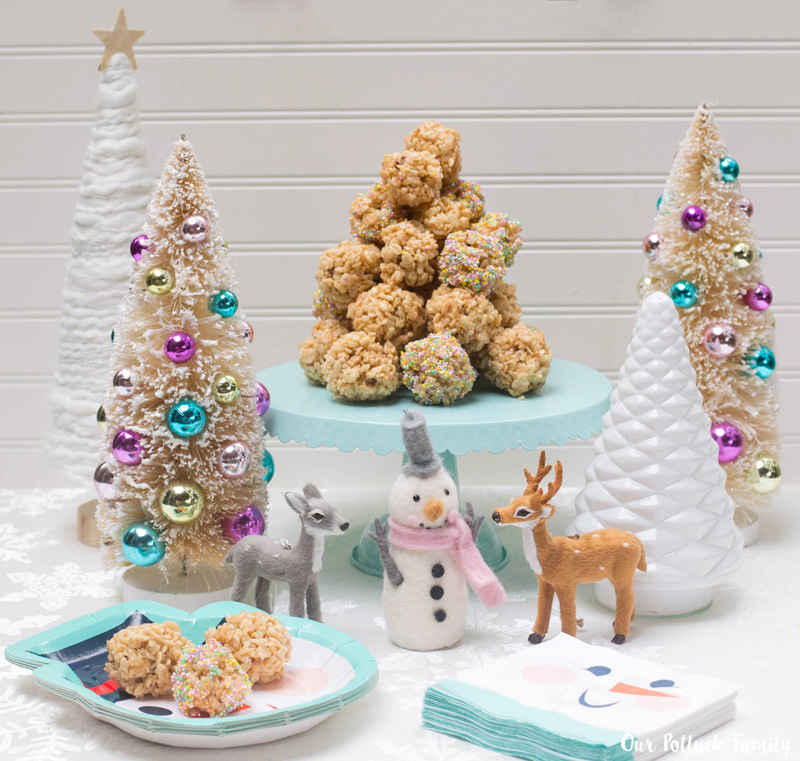 This holiday tree of Chocolate-Hazelnut Rice Krispies Bites makes the perfect centerpiece for a winter dessert party with friends and family. When you're ready to serve, just place a few on a plate and enjoy the delicious Rice Krispies treat on the outside, chocolate-hazelnut spread on the inside.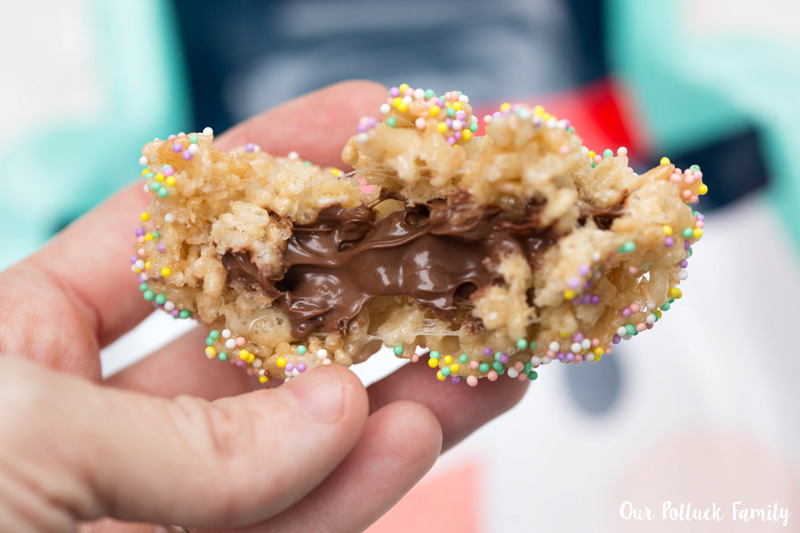 Kellogg's products are versatile and perfect for making treats and other entertaining recipes for the holiday season. Head to Target where you can buy two Rice and/or Cocoa Krispies and get a free package of Jet Puffed marshmallows. Offer available in-store 11/13 – 12/3, discount taken at the register.
September 26th – January 1st, make a treat, share a photo of your treat using #Treats4Toys, and Rice Krispies will donate a toy to a child in need!
For more Kellogg's inspiration, please check out these fun holiday ideas!