I participated in an Influencer Activation on behalf of Influence Central for Orgain. I received product samples as well as a promotional item to thank me for my participation.
This past summer, I underwent a major operation with a six-week recovery period. As someone who is normally very active – at the gym three times a week, chasing two children around – it was a huge adjustment to stop my physical activity altogether for two weeks, then ease back into it very cautiously over a four-week period before restrictions were lifted at six weeks post-surgery.
I learned how to recover and return to an active lifestyle after my chin liposuction, so I am sharing my tips with you:
Listen to your doctor. This is fairly obvious, but often we start to listen to our own bodies, especially once the pain subsides, and think to ourselves "I feel good, so I'm good to go." Well, just because you feel okay does not mean you are healed. So much healing can still be taking place internally, and if you push yourself to be active before you are truly ready, you may do more damage than good. Take this healing time to relax and focus on future plans and goals.
Listen to your body. This seems to contradict the first suggestion, but it actually doesn't. Here's why. Even though your doctor may say that you could return to the gym after a set number of weeks, you may still feel weak or in pain. Don't push yourself. There's always time to get back into your workout routine; there isn't always time to acknowledge pain/discomfort to let yourself heal. If you're not ready, don't force yourself.
Monitor your wounds. Part of the healing process is making sure that everything is on track. Monitor your wounds carefully, make sure everything stays clean, and contact your doctor if you feel uncertain about anything. The evening after my procedure I had more bleeding than I had anticipated. To be certain that was okay, I contacted my doctor who told me it was perfectly normal. His confirmation definitely put me at ease.
Ease back into your routine. I was told I could return to the gym after two weeks and do light cardio, no lifting more than 10 pounds. As someone who enjoys weight-lifting a heck of a lot more than cardio, that was a challenge. Taking just a few weeks off from the gym changes everything: your stamina, your ability to lift, how quickly you can run. But that's okay. Start out slowly, pay attention to how everything feels as you are exercising and several days after, and plan your next workout accordingly.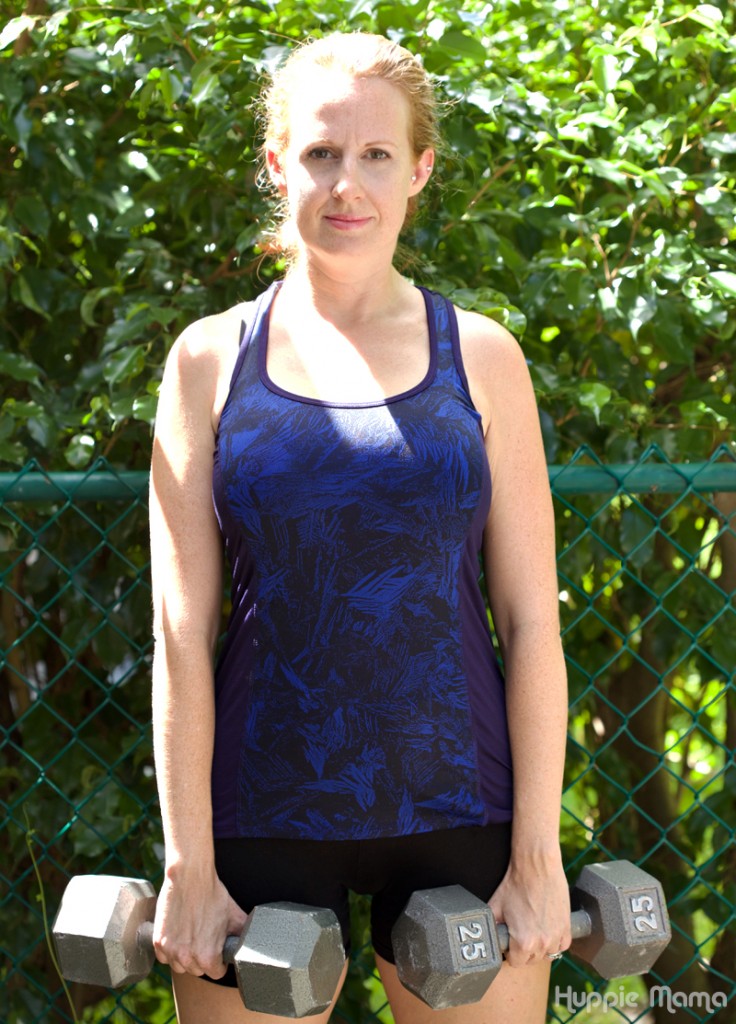 Have realistic expectations. Don't expect to be where you were when you return to your active lifestyle. Six weeks have now passed since my surgery, and my doctor removed all restrictions. Yay, I can lift again! But I need to do so cautiously. I cannot return to the weight I was lifting before surgery. I know this. The last thing I would want to do as soon as I return to my normal routine is injure myself. So this weekend at the gym, I lifted more than I had been over the past six weeks, but I started out doing about half of what I did before surgery. I was doing 80-pound deadlifts in July. Today, even 50 pounds is a bit of a struggle (see struggling face above). But I know in just a few months, I will be back to where I was.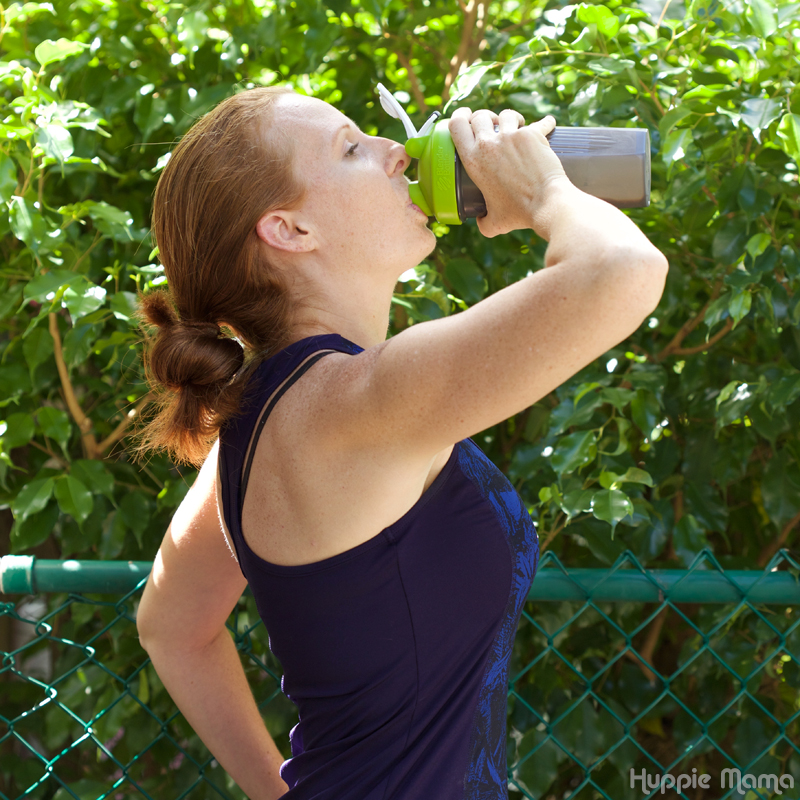 Monitor your nutrition closely. When you are used to being active and you are all of a sudden told to live a sedentary lifestyle, your metabolism is not going to be what it was. I was eating calories based on the fact that I was going to the gym three times a week and burning at least 500 calories (probably closer to 800) each time through high-intensity interval training. When your body is healing, you have to nourish it well. I know for me, eating carbs (specifically breads and pasta) will make me pack on the pounds quickly. Instead, I tried to focus on meals with only proteins and vegetables, snacks like cheese, nuts, and fruit. When returning to the gym, I added protein bars and shakes back into my routine to rebuild some of the muscle I had lost.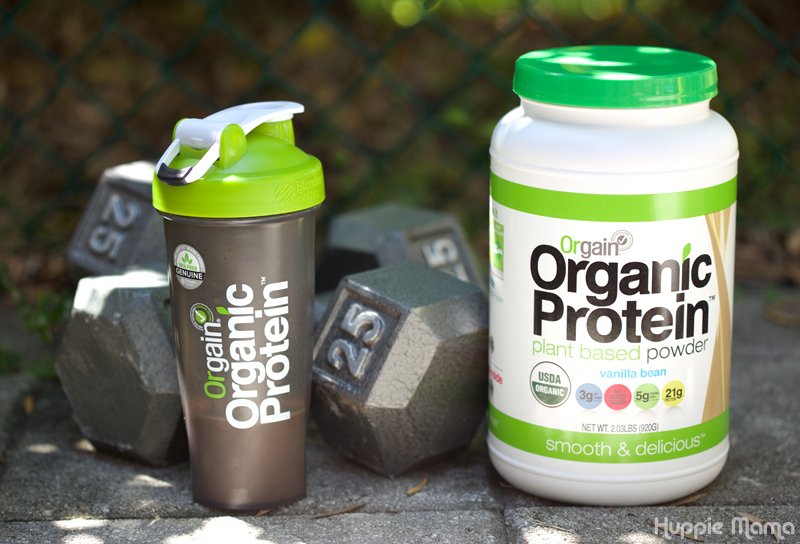 I learned about Orgain Organic Protein at Shiftcon last October, when I met Dr. Andrew Abraham, the creator. He was inspired to create this product during his cancer treatment years ago. Because of his experiences, I learned that Orgain will ship their products to anyone with a need-based request. So if you know someone in need of these products, just contact the company, and a case will be sent to that individual.
Orgain Protein Powder is made from organic plant-based protein including brown rice, hemp, chia, and pea proteins. Unlike many of its competitors, Orgain Protein Powder has a smooth, creamy texture. Orgain can be incorporated into a variety of recipes. Here are a few I have created over the years that you can add Orgain Protein Powder to:
Here are other Orgain products I got to sample at ShiftCon – They were awesome, too!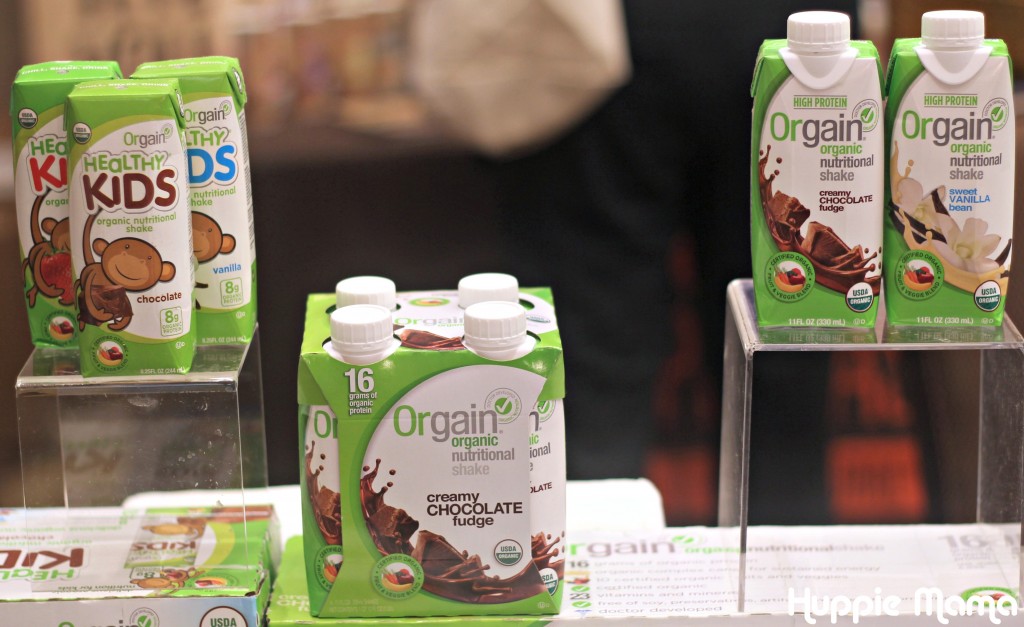 Check the store locator to find Orgain products in a store near you.