At lease once over the weekend, I like to make a really nice breakfast. This week, we received our farm order of delicious, real, high-quality food, including pastured eggs, bacon, ground beef, stew meat, pork sausage, unpasteurized grape juice, graham crackers, and so many other delicious goodies. Here's this morning's breakfast in pictures (with some descriptions, of course).
The main ingredient in this breakfast is pastured eggs. These are eggs from chickens that are free to roam and eat a natural diet. Since chickens are not naturally vegetarians, this may include bugs, worms, and other grubby little critters. This is great because it makes the eggs extra-healthy. And check out all the beautiful colors!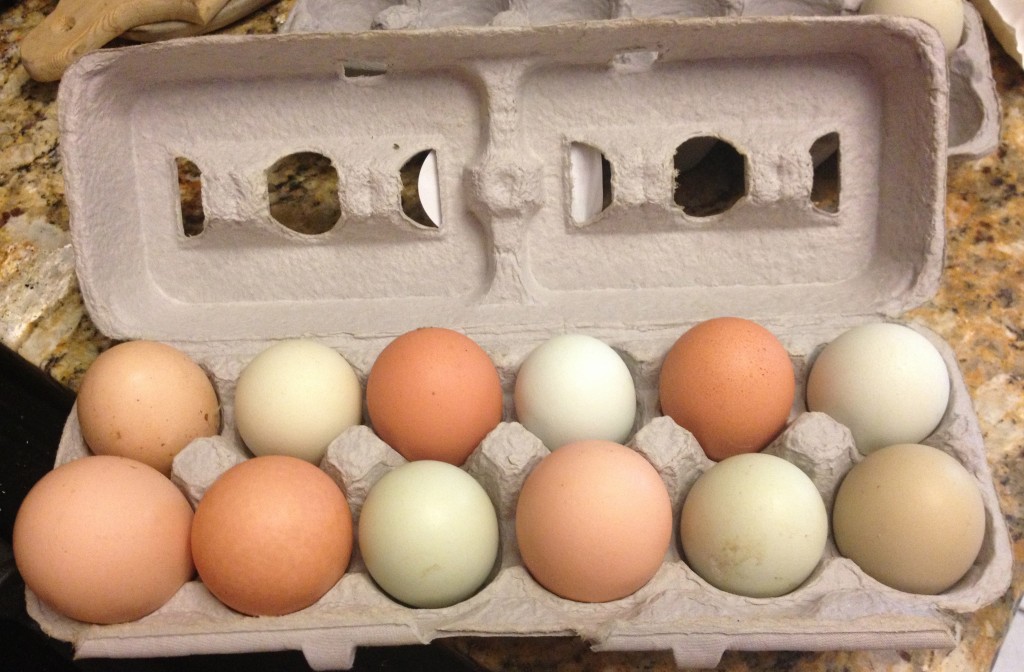 I had one egg left from the double-yolk eggs I bought in the Keys. I used this to make a cheesy omelette for the kids.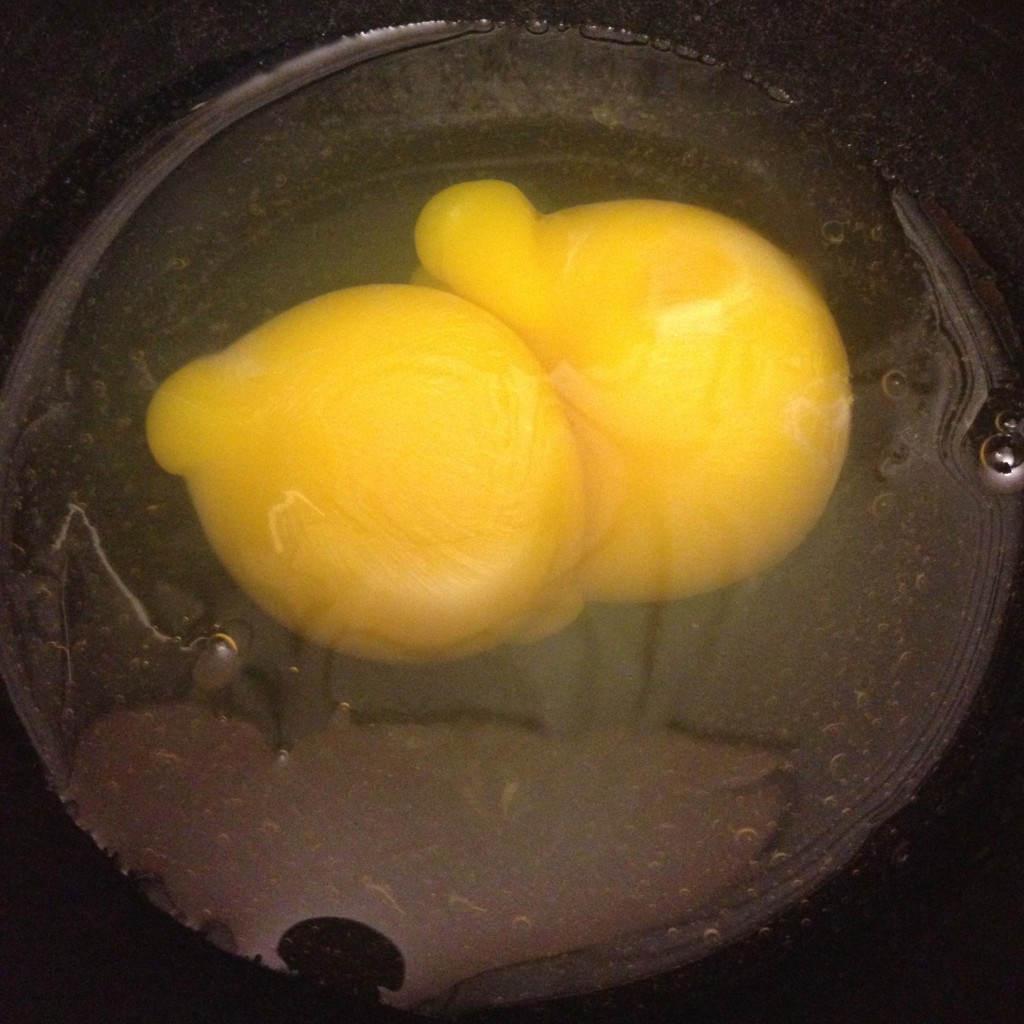 Another very important ingredient is bacon, from pigs that were humanely-raised and killed, free of all the chemicals found in store-bought bacon.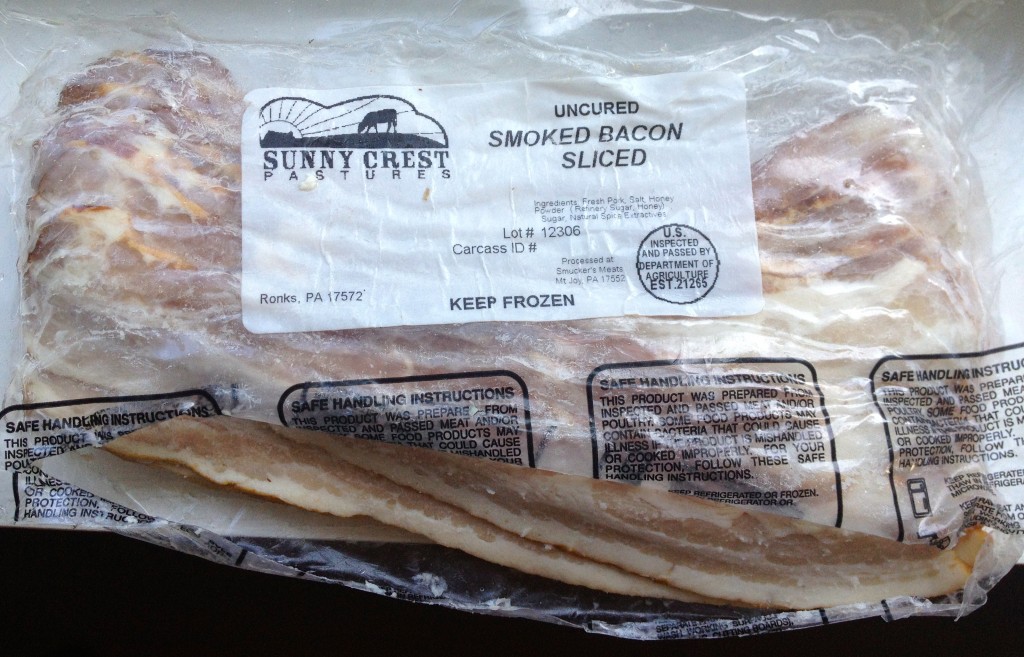 And the final very important and delicious farm-fresh ingredient is raw milk cheddar, made from unpasteurized milk. It has a unique flavor and texture due to the preparation methods and cow's diet, grazing on untreated grass.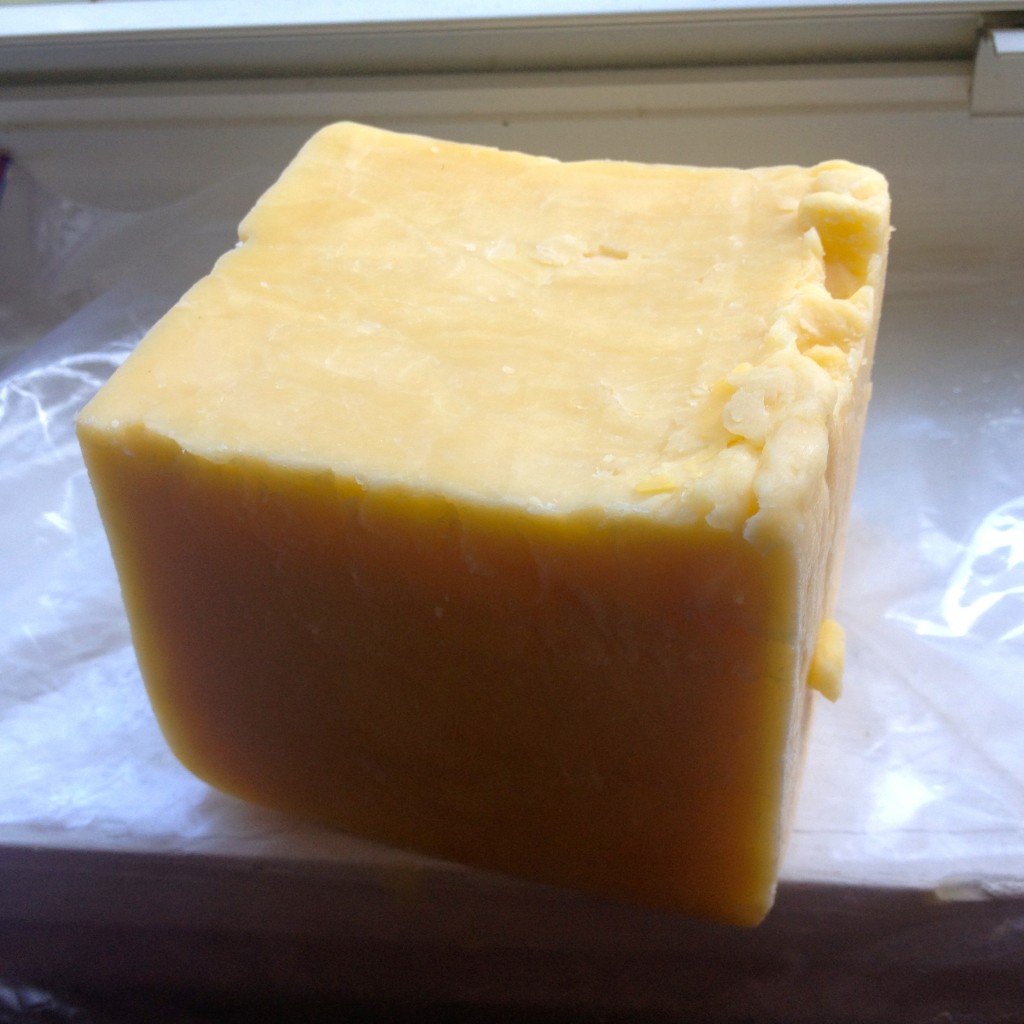 Here's what I made for my family for Sunday breakfast. Richard and I shared a delicious skillet. I cooked shredded, organic potatoes in butter and bacon fat. When they began to crisp up, I added a layer of raw cheddar and four cracked eggs on top. I seasoned with high-quality salt and pepper and placed it under the broiler until just set. Oh, and topped with crumbled bacon, of course!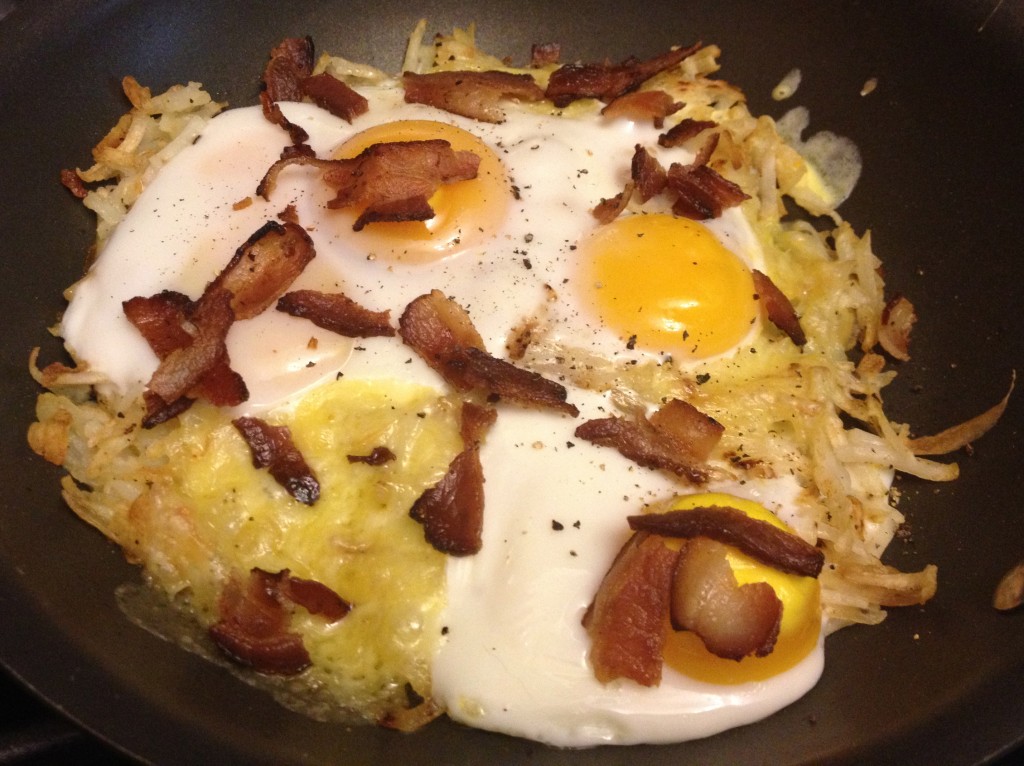 For the kids, I made a cheesy omelette, hash browns, and bacon strips. I think everyone enjoyed their farm-fresh breakfast.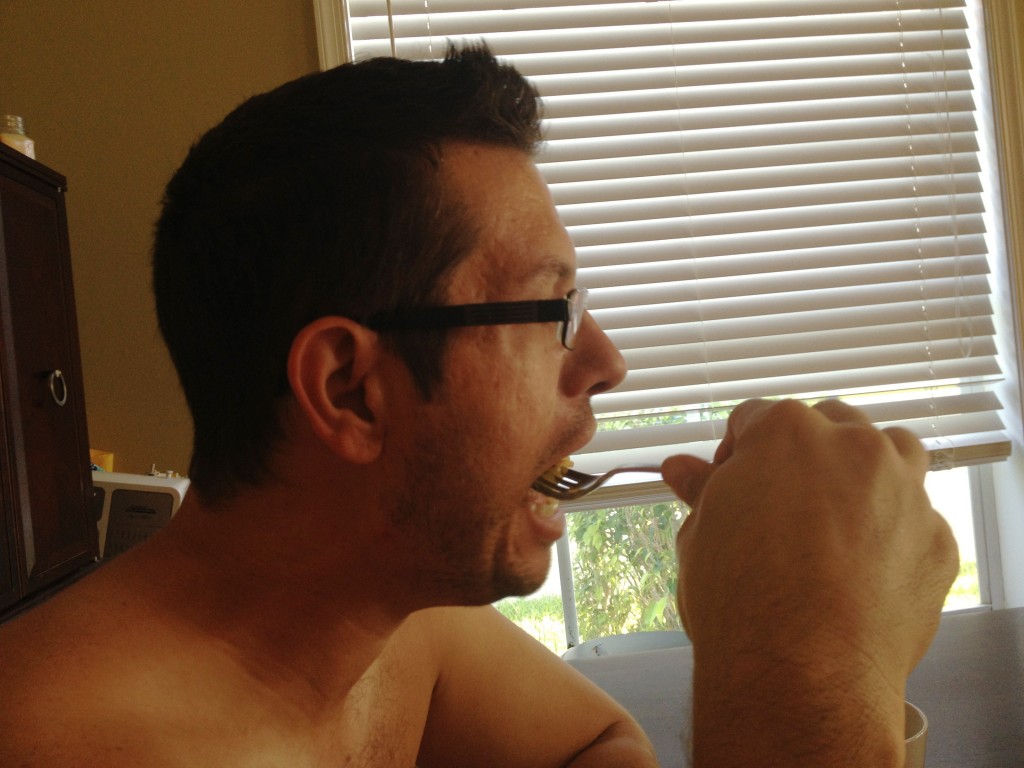 This boy is serious about his hash browns and bacon.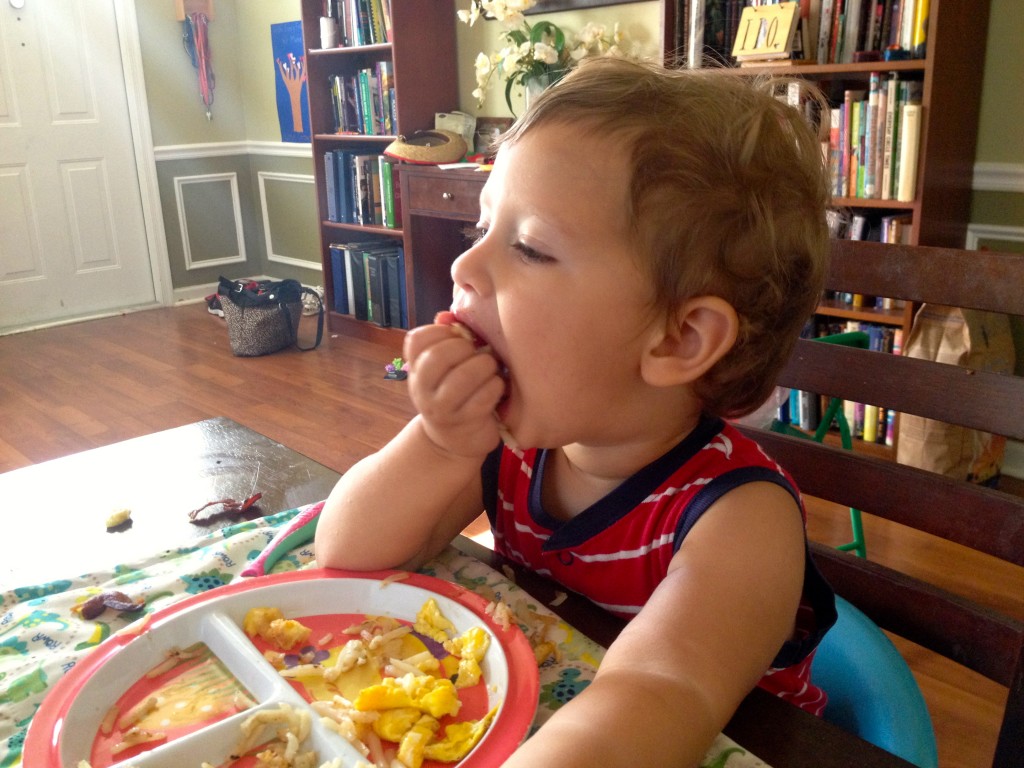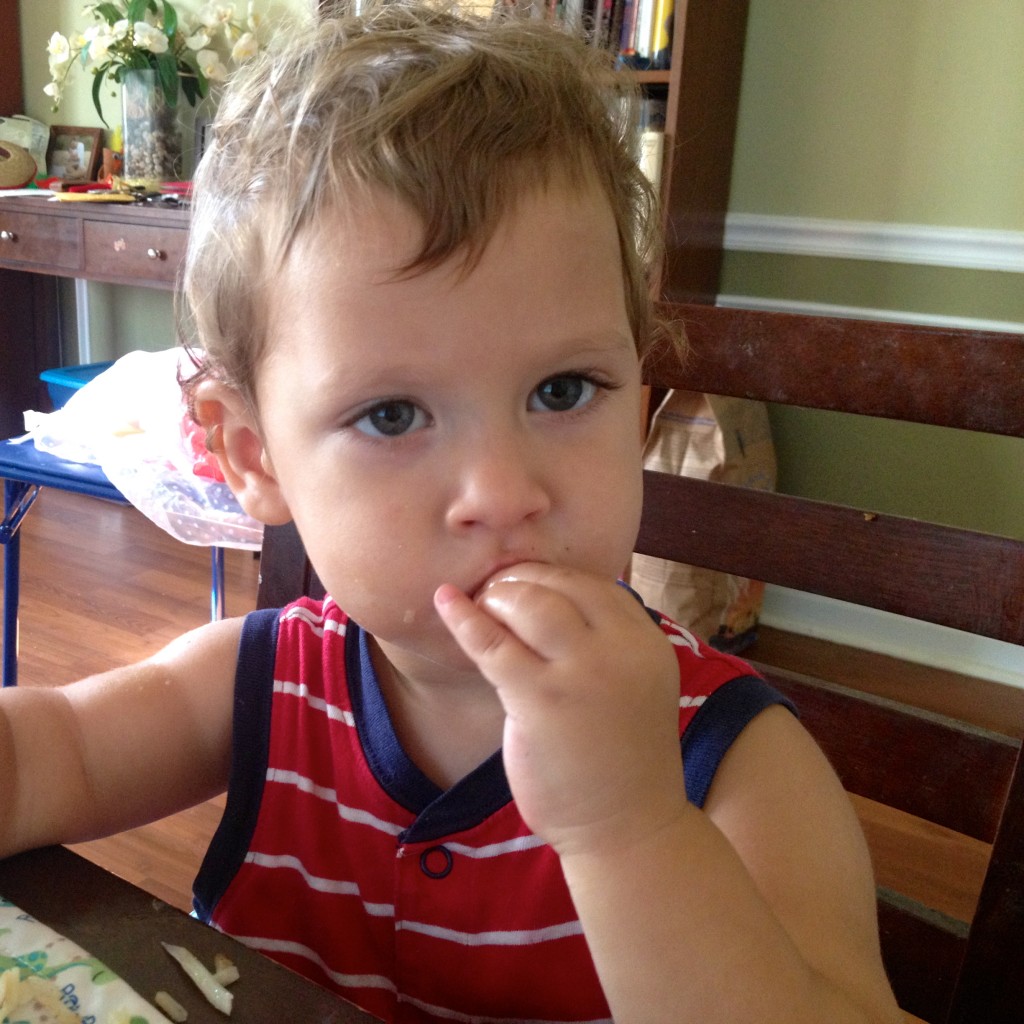 Lydia asked for a glass of the grape juice with her breakfast…and extra bacon, too!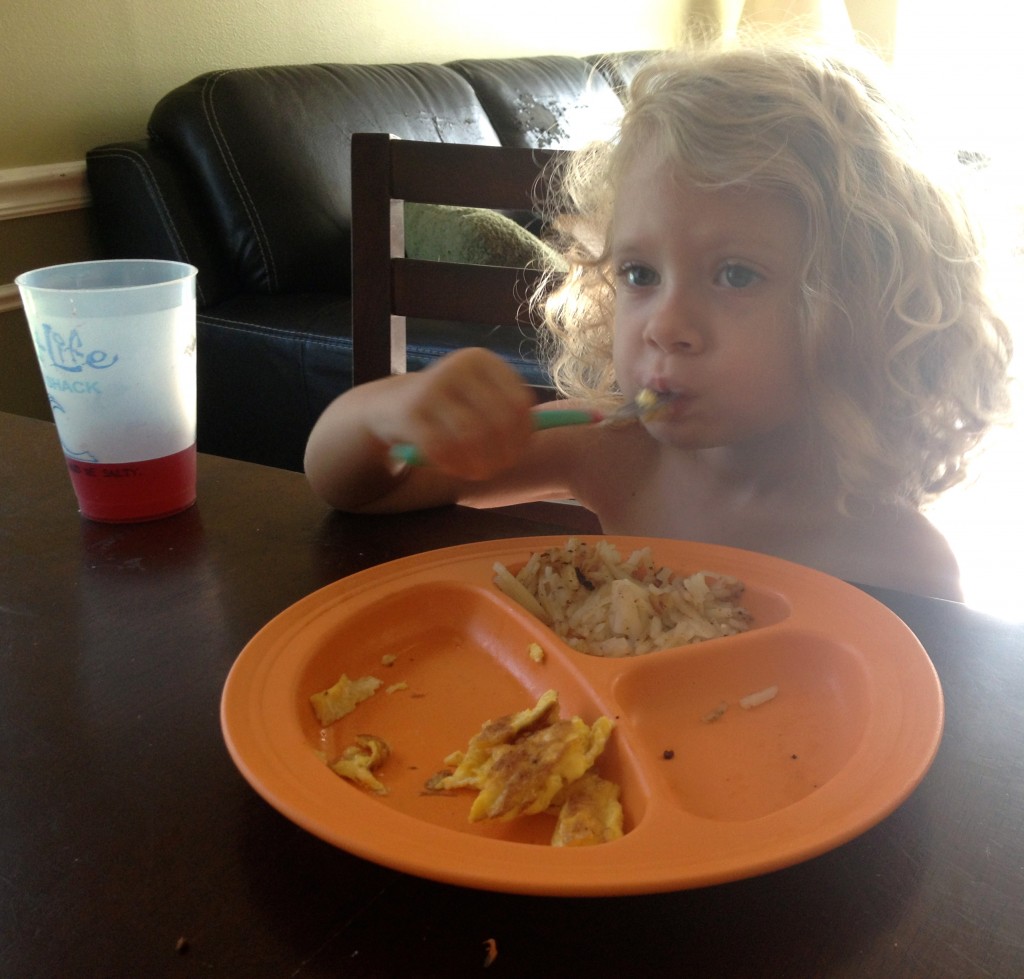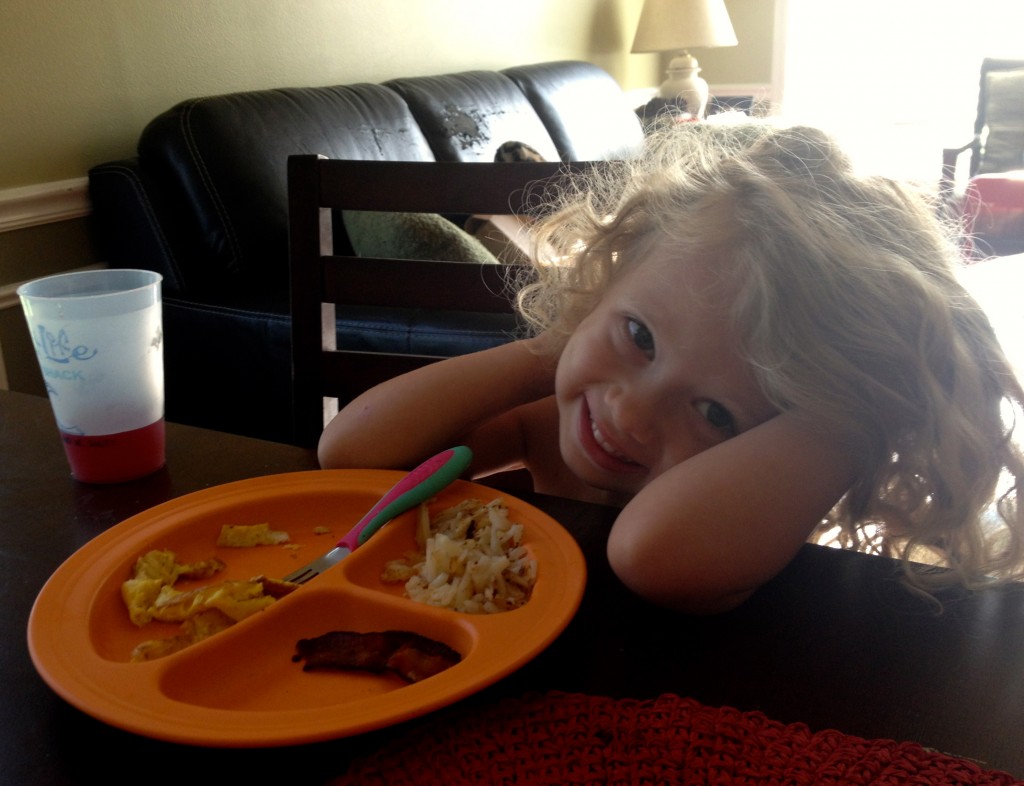 So what did you have for breakfast this morning??