March 2012, I took my first sewing machine class. Sewing was something I wanted to learn to do since I was a little girl — and finally I did it! Over the last year, I've made a ton of projects, mostly for Lydia, but also for Bryce and our friends and family. I'm not going to post them all, but here are some of my favorites!
These are the first two dresses I made. You can learn more about them here.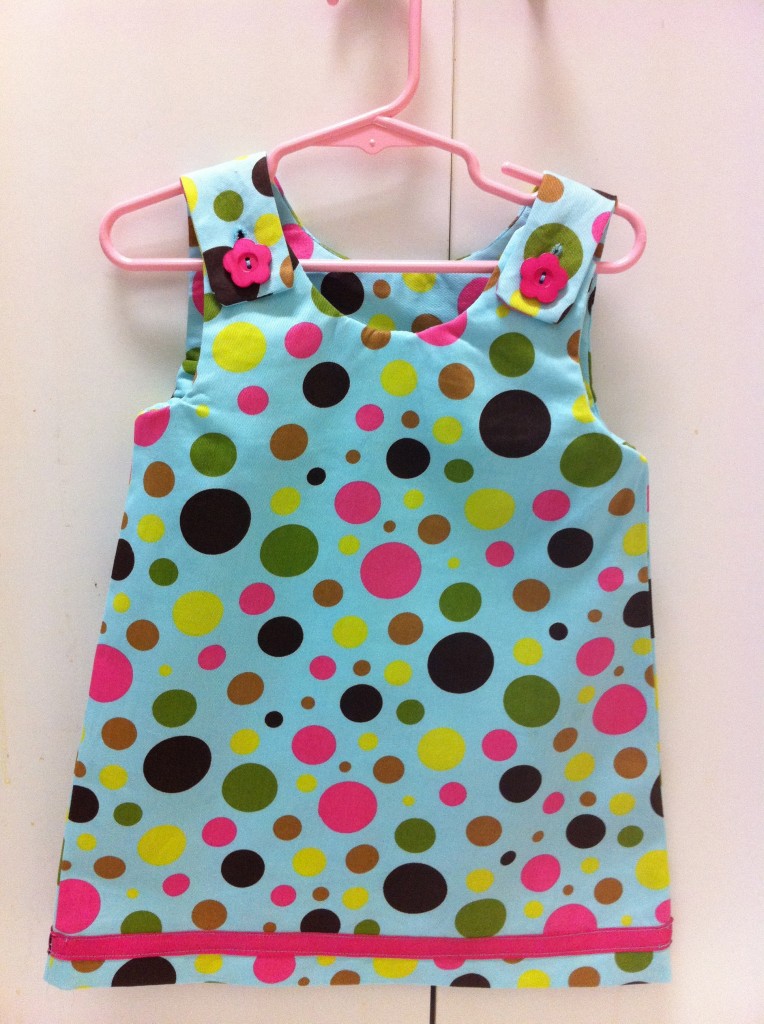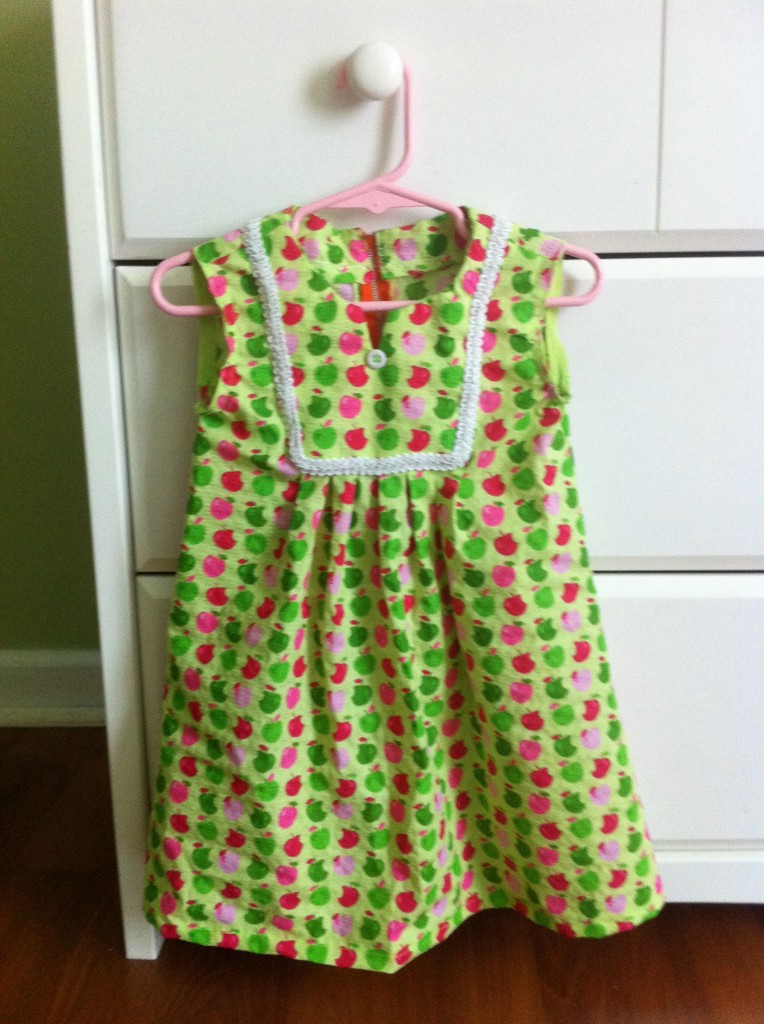 I made this apron for Lydia, and then made one for her friend that was similar (just the skirt, not the top part). Here's a link to the apron and a few other projects I made around that time.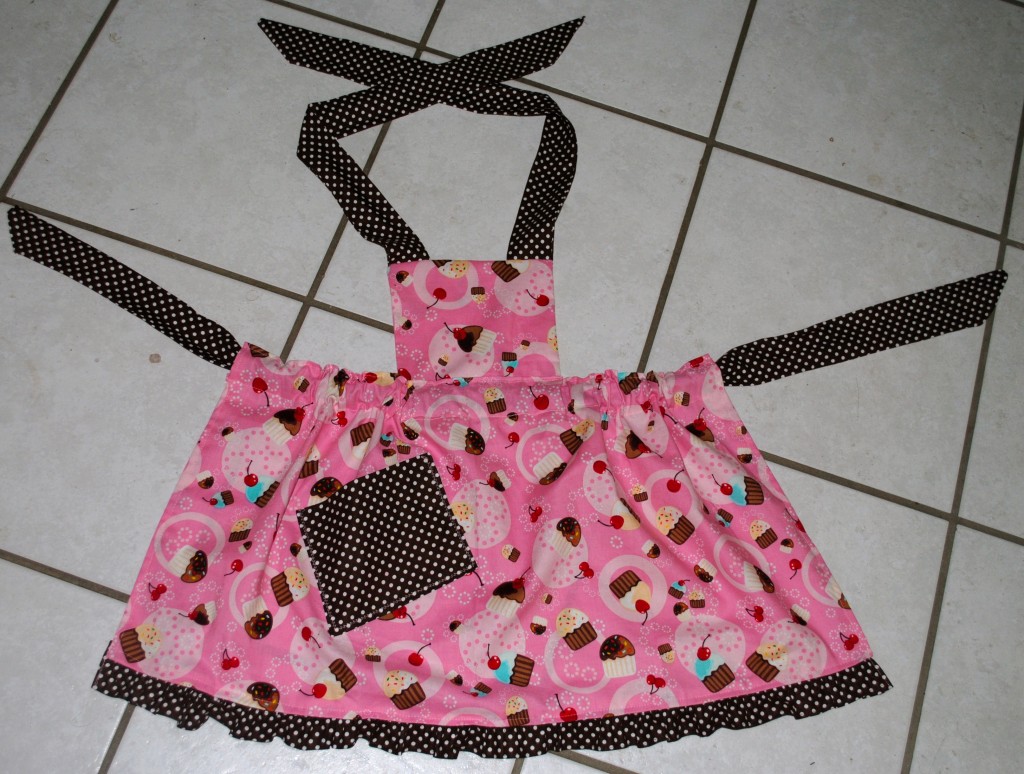 This is a dress I made using lots of different scraps of fabric, including the green, which was part of a dress that Lydia had in a size 9 months. Great way to upcycle old baby clothing! You can learn how I made this dress here.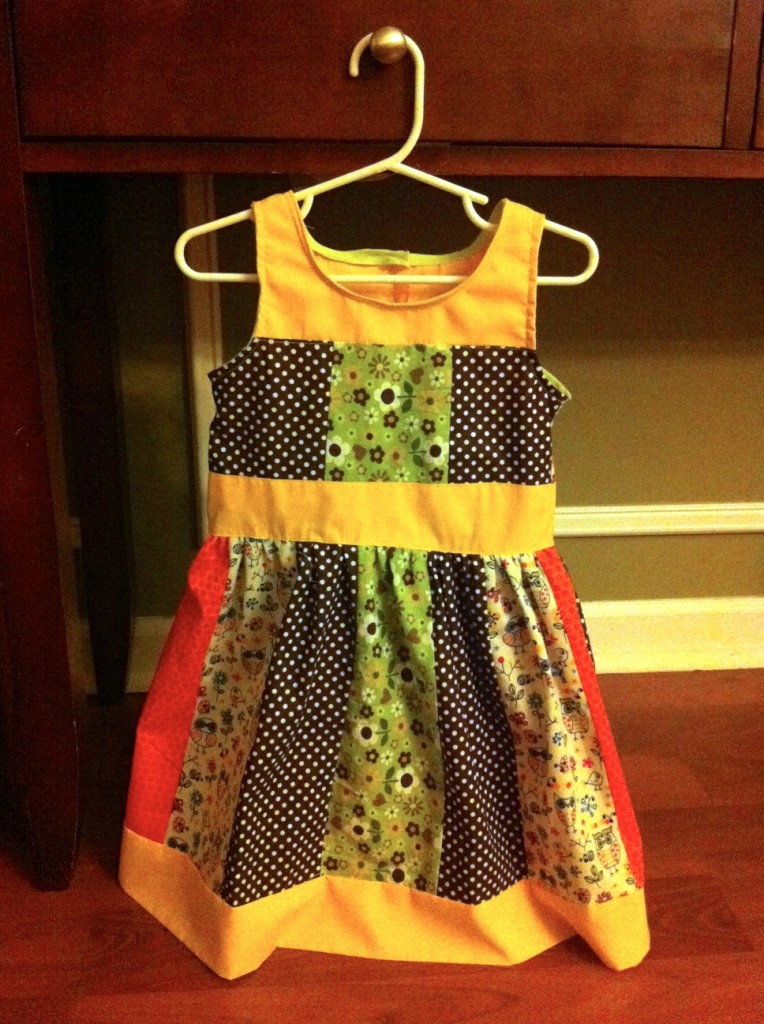 For July 4th, I made matching skirts/flower pins for Lydia and her cousin. I purchased the tank top at Old Navy. You can see a lot more photos of these outfits and directions how to make the skirt here.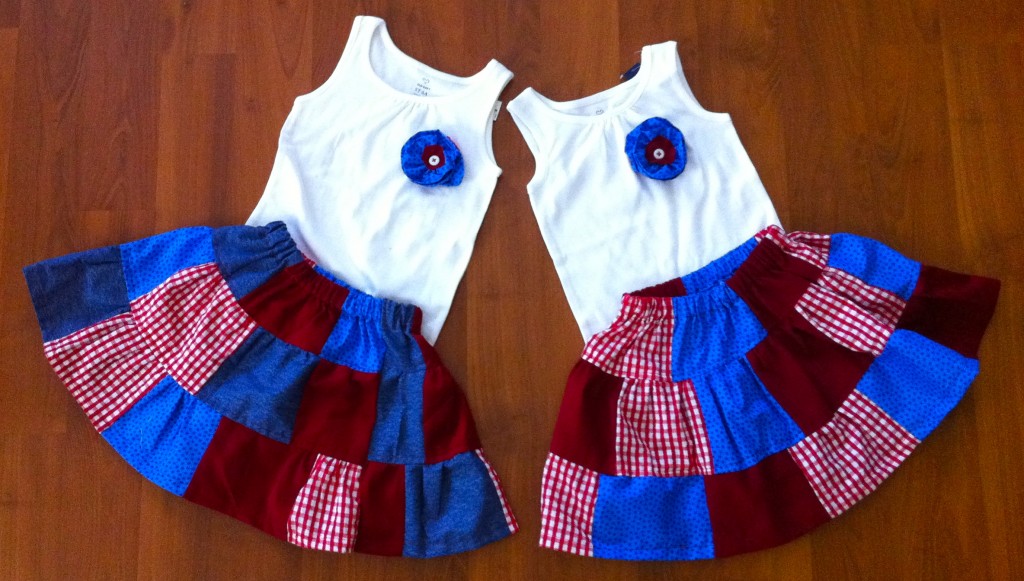 These are the first two pairs of pants I made, one without pockets and one with pockets (and a flat front). These are so easy to make, with ideas for many variations. Click here to learn more about making these simple pants.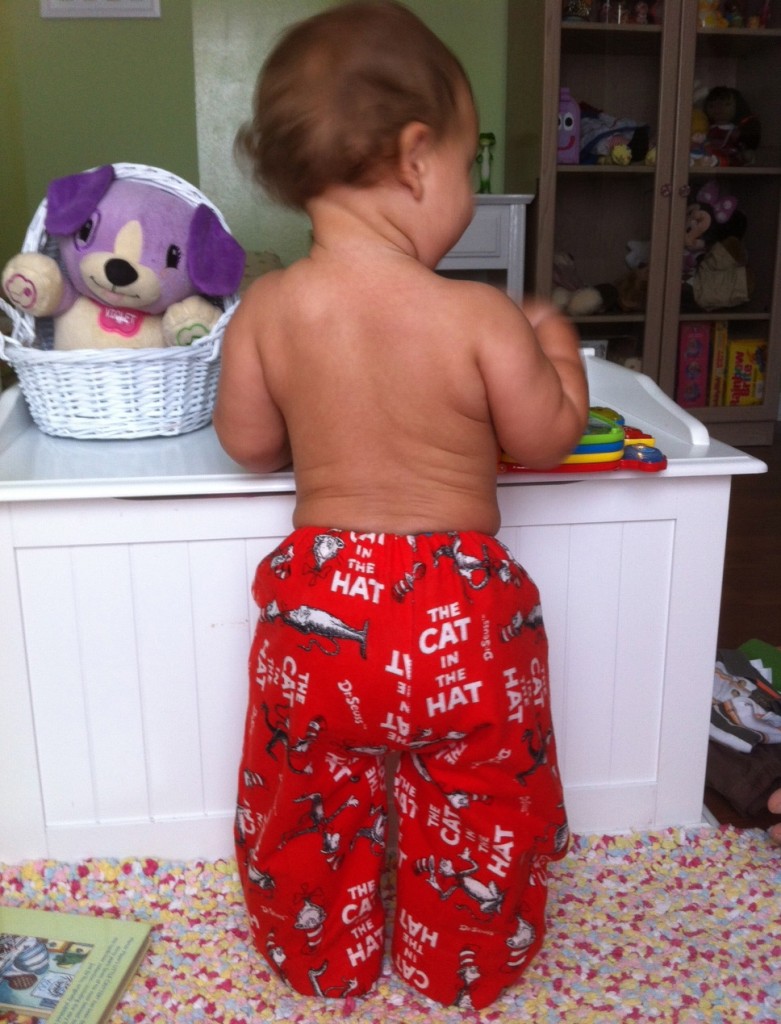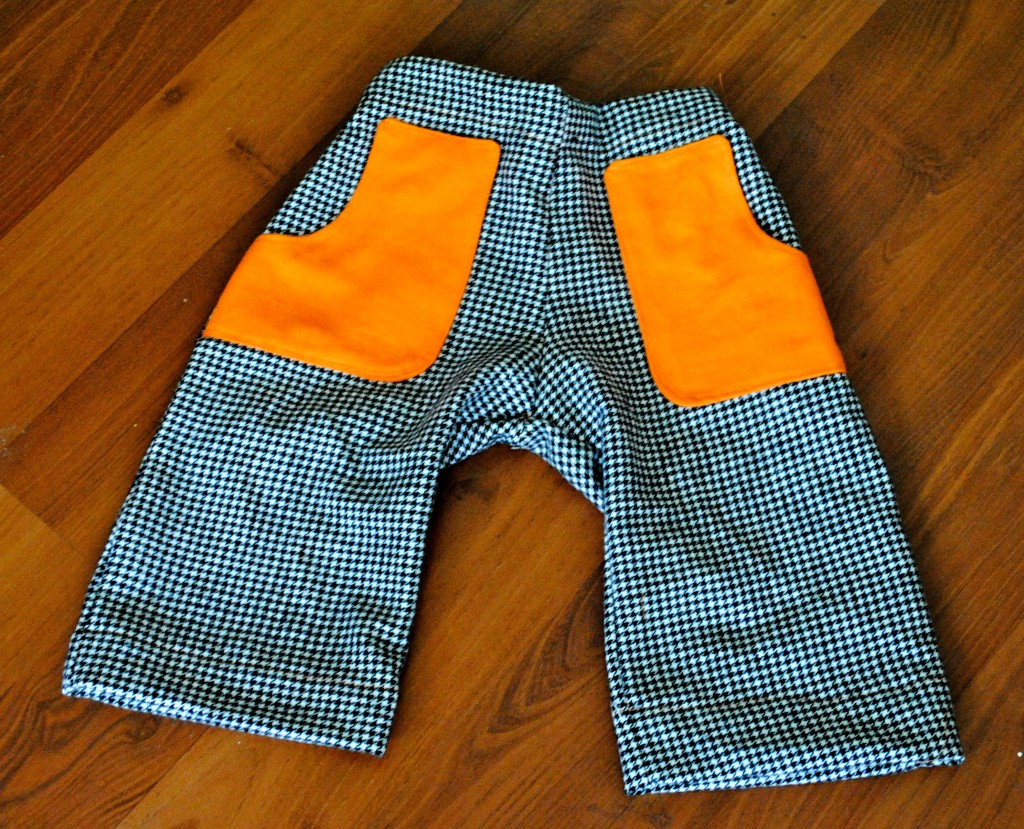 My Gator girl dress!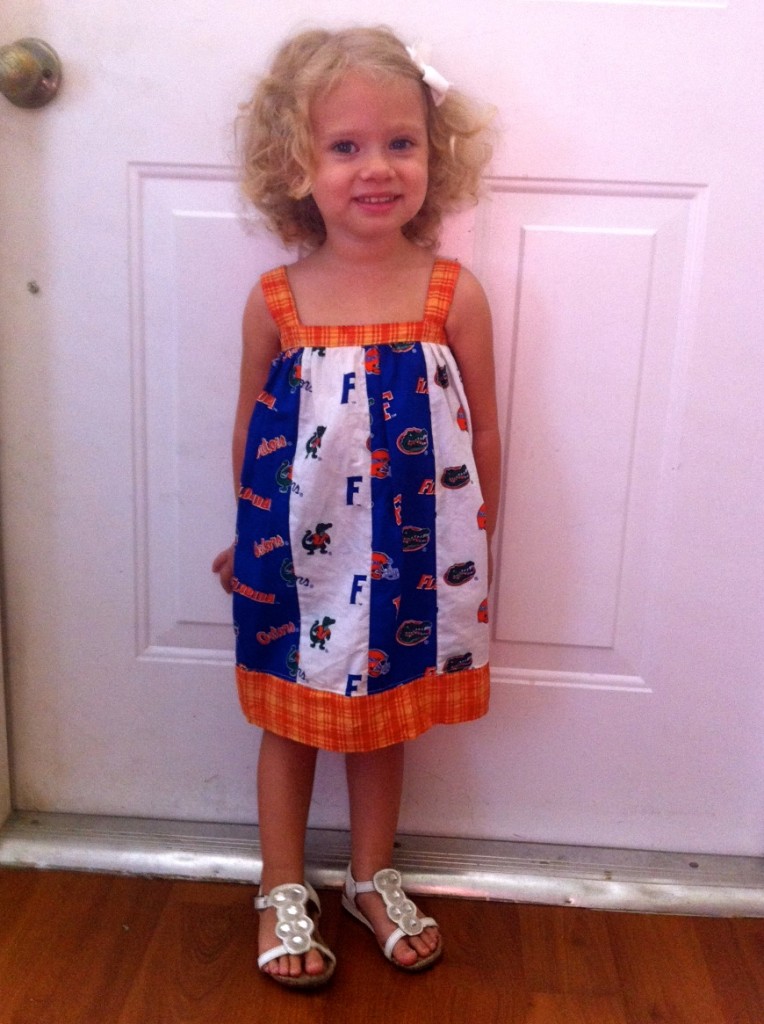 Here's a patchwork dress I made for Lydia for Halloween. I think this is the item I've made that got the most compliments. Click here to learn more about how I made this dress.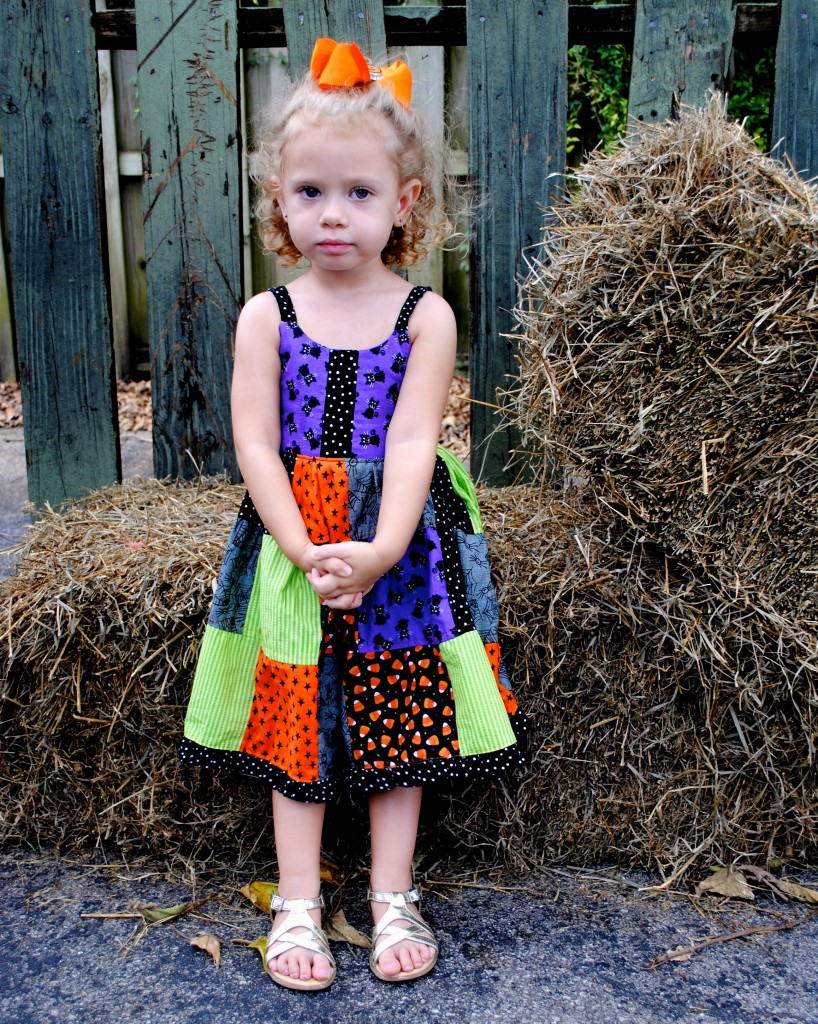 Coordinating Halloween costumes – mermaid and pirate. I made everything but the tutu (although I did add the scale fabric to the tutu to embellish it). To read more about these costumes, click here.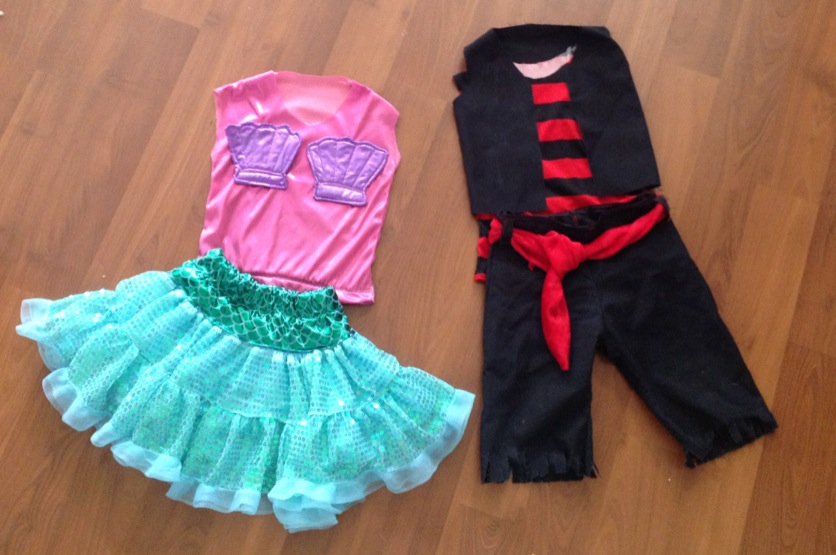 For New Year's Eve at my sister-in-law's house, I made the children coordinating pajamas. I made the shirts without a pattern (definitely a challenge!) Click here for more information about these pajamas.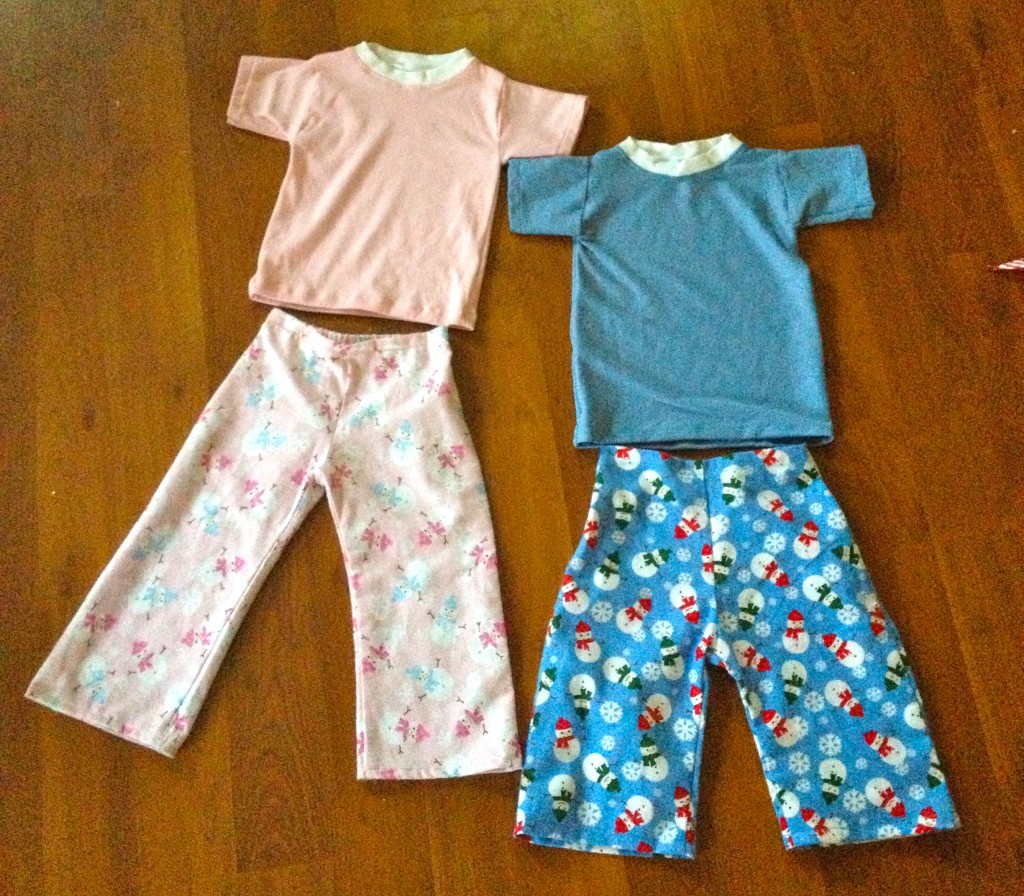 And my latest project: Lydia's first pillowcase dress. We bought the red fabric at a funky craft sale last summer for maybe $3 and I got the pink yesterday at Joann for about $2. This dress was super-easy and completed in about 2 hours (with children jumping on me). I even made the bias tape myself. Click here for the pattern for this simple dress.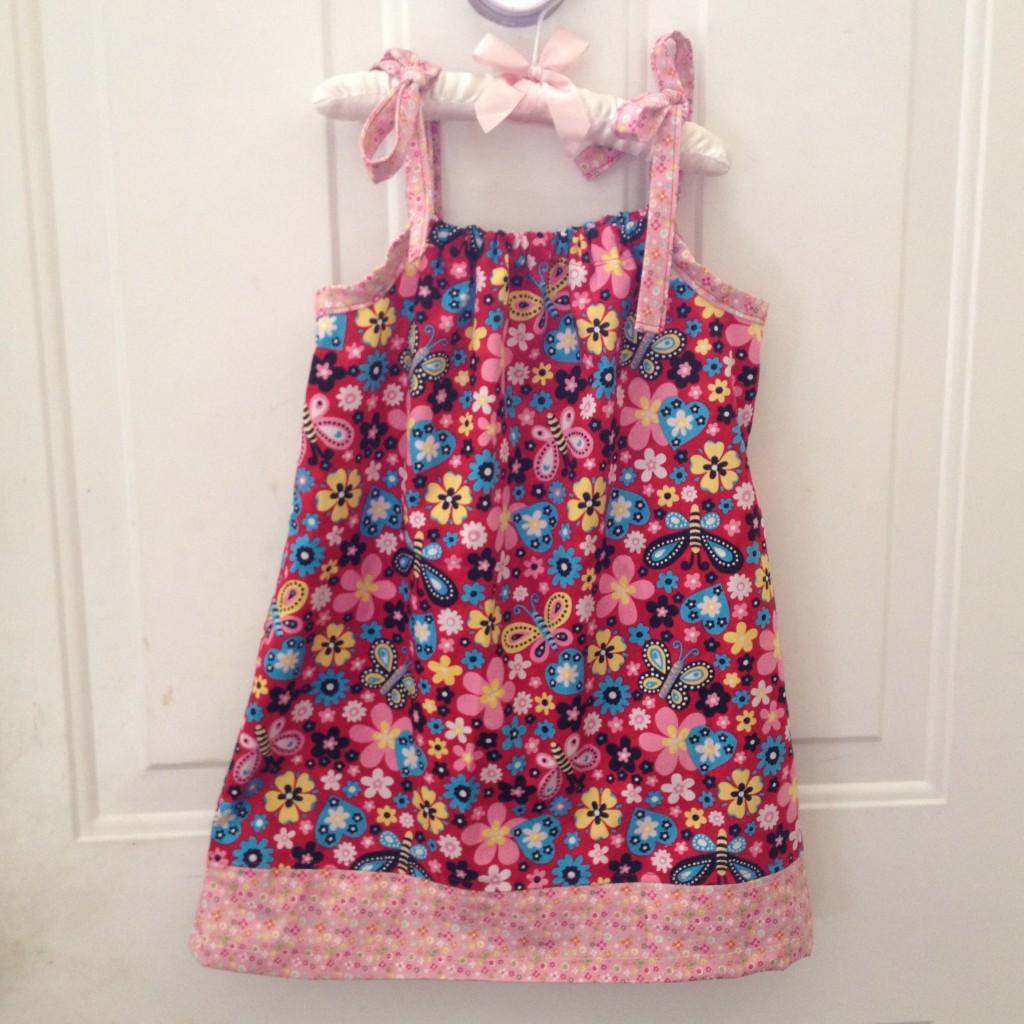 It's a perfect fit! I'm thinking I can use a similar pattern/design to make myself a shirt, too.