While I would love to spend at least an hour each night cooking an absolutely amazing dinner for my family… let's be honest: I work 4 jobs, my kids are with me 24/7, and I sleep about 4 – 5 hours each night. Eating well is very important to me, but since I sometimes don't have as much time as I would like, I have to find quick recipes to make delicious, family-friendly food that is actually healthy. This pizza was made in much less time than delivery and tasted a zillion times better (yes, I actually measured it).
Enter Barbecue Chicken Pizza. Here's the deal with this pizza. I love making sourdough pizza crust because it's simple, delicious, and actually has health benefits. The dough takes about 3 minutes to prep in my Kitchenaid. If you don't have time (or ingredients) to make your own pizza crust, most grocery stores sell it either by the bakery or prepared foods. To make this pizza quickly and easily, I used the following ingredients:
Ingredients:
your favorite pizza dough recipe (enough to make 1 large pizza)
1 prepared chicken breast, cut into small bites
1 cup organic shredded cheddar cheese
2 organic green onions, thinly sliced
1/4 cup organic barbecue sauce
Directions:
Step one – Preheat your oven to 500 degree. This will create a crispy crust! Roll out your pizza dough. I prefer a rustic oval-like shape. I do the rolling on a cookie sheet lined with a silicone mat and dusted with flour so I don't have to transfer it to another surface.
Step two – Add your sauce, cheese, chicken, and green onions. My daughter loved helping me spread the sauce on the pizza dough with a pastry brush and sprinkling the cheese.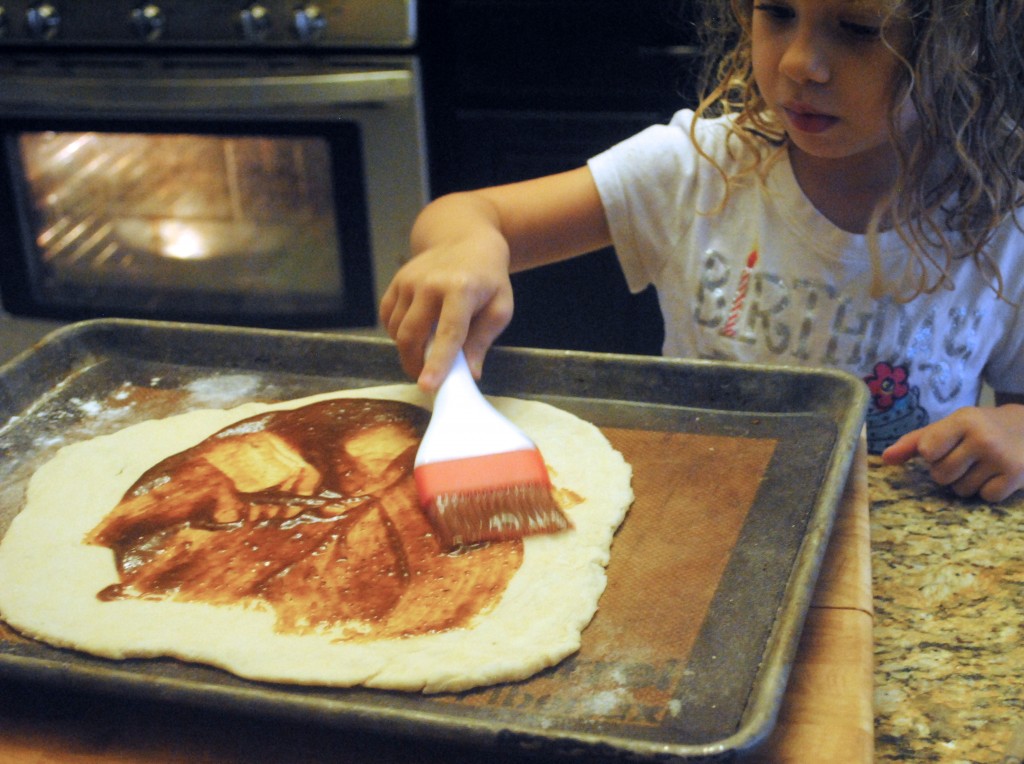 Step three – Place the pizza in the oven for about 10 – 12 minutes (until the crust is golden brown and the cheese is deliciously melted).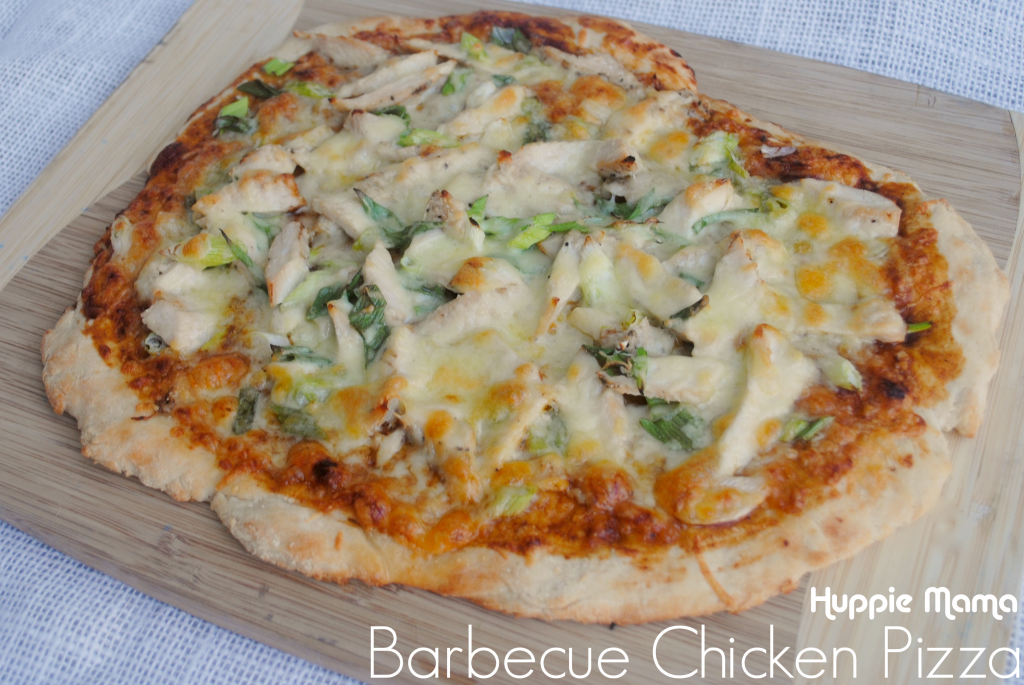 I promise you, your children and husband will thank you for this meal… and say "more, please" like 20 times over. We made two large pizzas and they were almost completely gone. Thankfully, we have a little left to heat up for lunch tomorrow!