This is a paid conversation written by me on behalf of Sargento®. The opinions and texts are all mine.
One of my family's favorite things to do is host potluck dinners at my house, which we do more often when our schedules are less hectic over the summer. My parents, mother-in-law, brother-in-law, and sister (when she's in town) all head to my house for a delicious dinner. When I was pregnant with Bryce, I was watching a cooking show where they prepared queso fundido, a delicious warm dip loaded with spicy chorizo and oozy cheese. I prepared this dish for a potluck, and since I was probably about 7 months pregnant, devoured most of it myself. I was recently asked by Sargento® to create summer sandwich ideas, and since I often associate spicy foods with summer cooking, I decided to transform the queso fundido recipe I made previously into a panini sandwich. Learn how you can make a queso fundido panini, too!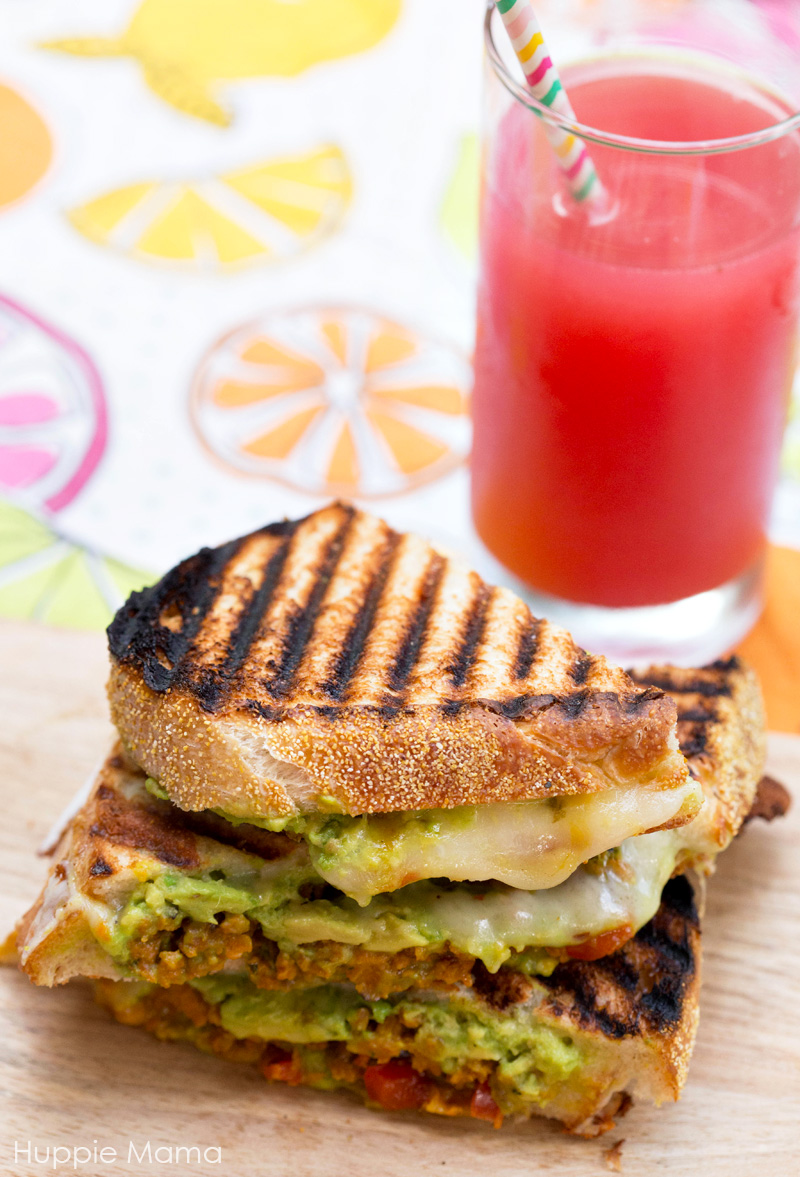 Ingredients:
8 slices Sargento® Slices Pepper-Jack Cheese
1 pound chorizo sausage
1 small red pepper
1 small red onion
2 ripe avocados
juice of one lime
1 loaf fresh bread, unsliced
1 T butter
Directions:
Begin by gathering all of your ingredients. Chorizo is a sausage popular in Central and South America that has become quite popular over the last 5 years. It has a great blend of spices perfect for this summer sandwich. But since I like my food extra spicy, I also used Pepper-Jack cheese. Sargento® Sliced Pepper-Jack Cheese is so convenient because the slices are the perfect thickness and they are ready to add to your sandwich. If you like a little less heat, you can always use Sargento® Sliced Cheddar or even Muenster, all available at your local Kroger store.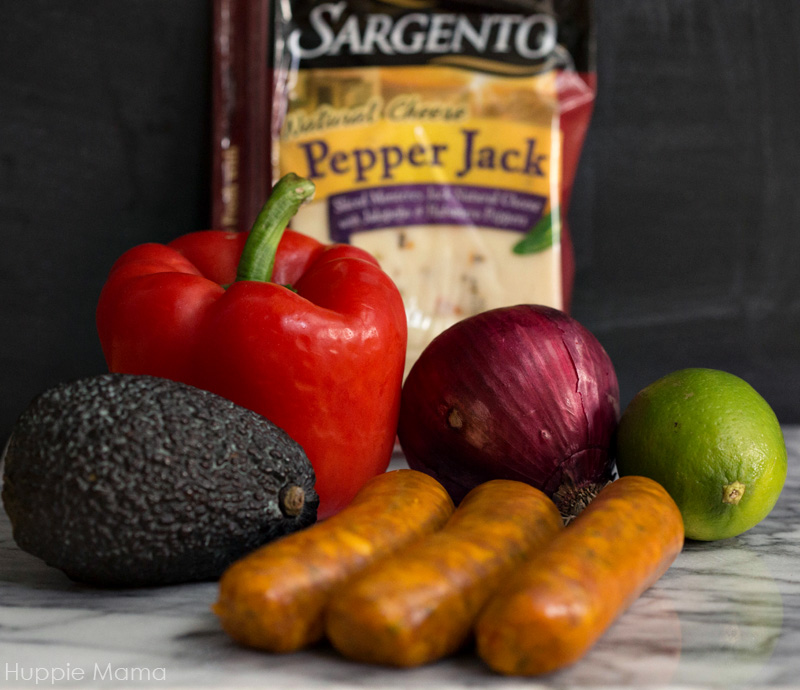 Remove the chorizo from the casings. Finely dice the red pepper and red onion. In a large pan, combine the sausage, red pepper, and red onions and saute until cooked through meat has browned and onions and peppers have caramelized. Make sure you break the sausage into small pieces as it browns.Want some additional heat? Use jalapenos instead of bell pepper.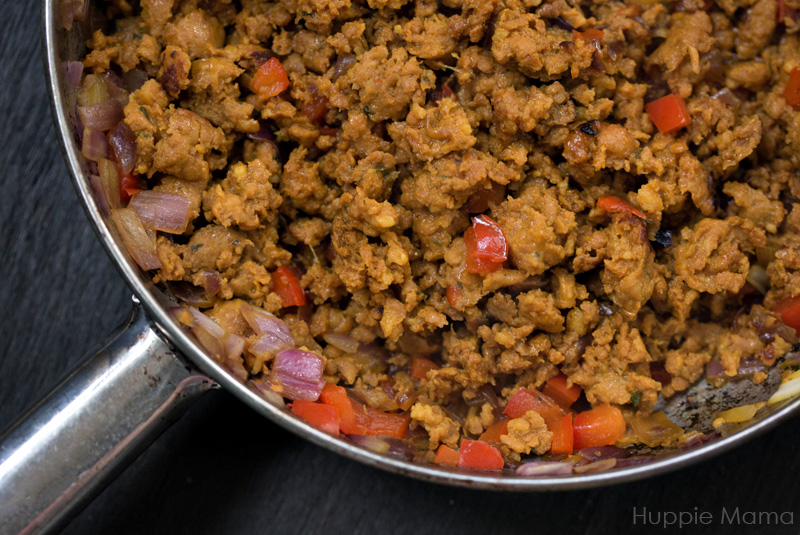 Now you are ready to assemble your sandwiches. This recipe allows you to make two large dinner-sized sandwiches (or cut into smaller pieces to serve as an appetizer). I like to buy unsliced bread at the bakery section of my grocery store. This allows me to make thick slices of bread that hold up to hearty sandwiches like this. Next, place two slices of Sargento® Slices Pepper-Jack cheese on each side of the bread. In a separate bowl, smash the two avocados and add the juice of one lime. Place 1/4 of the mixture on each of your 4 slices of bread. Then top with several spoonfuls of the chorizo mixture.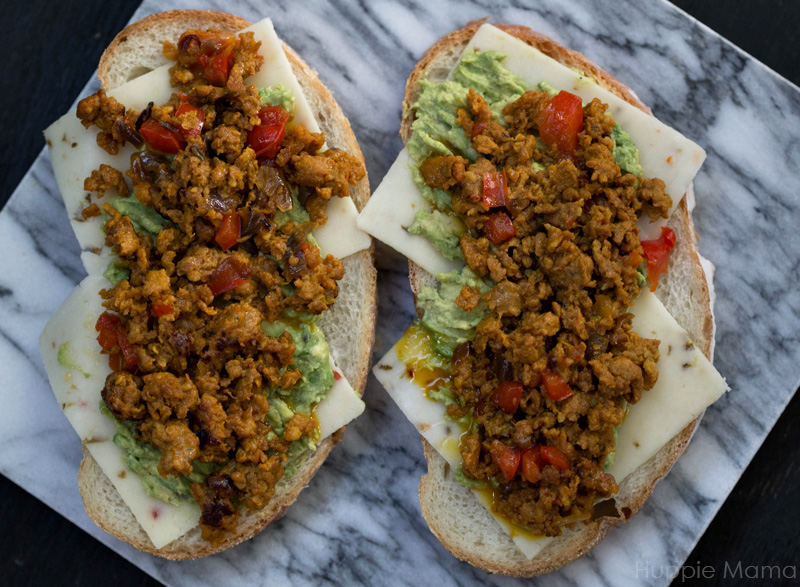 Place one half over the other, and you are ready to make panini magic. If you've never had a panini before, it's actually just a grilled Italian sandwich. Spread softened butter on both sides of the bread, and then there are a few ways you can make the sandwich. The first? Purchase a panini press. It basically looks like a wafflemaker, but with lines instead of squares. Second? Bring your sandwich outdoors and place on your barbecue grill. Place a brick on each sandwich, and when you see grill marks, flip it over and grill on the second side. Either way, you will have a delicious, hot pressed sandwich, ready for enjoy on a warm summer day!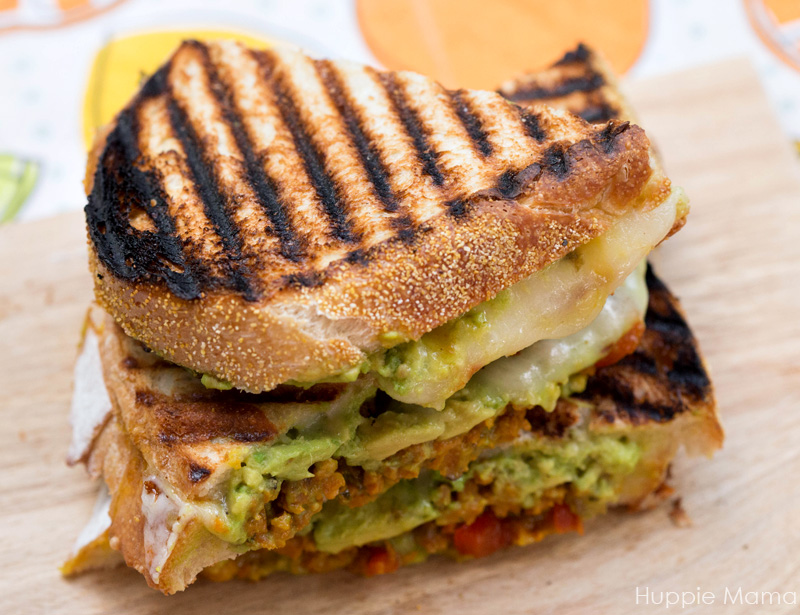 This summertime sandwich is the perfect balance of heat from the chorizo and pepper-jack slices, cool from the avocado and lime, and crunch of the bread. Serve alongside a refreshing beverage, like Watermelon Agua Fresca. And if you have vegetarian friends or family members, omit the chorizo altogether and make a delicious pepper-jack avocado panini.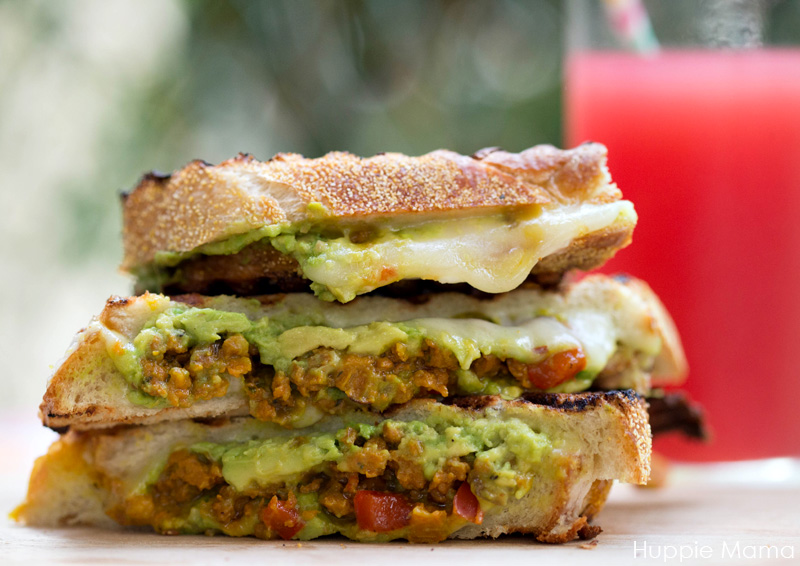 Ready to make this sandwich? Pick up a package of Sargento Slices and all of the other ingredients to make prepare the perfect summertime meal for friends and family at Kroger. Visit this Kroger site for additional recipe suggestions.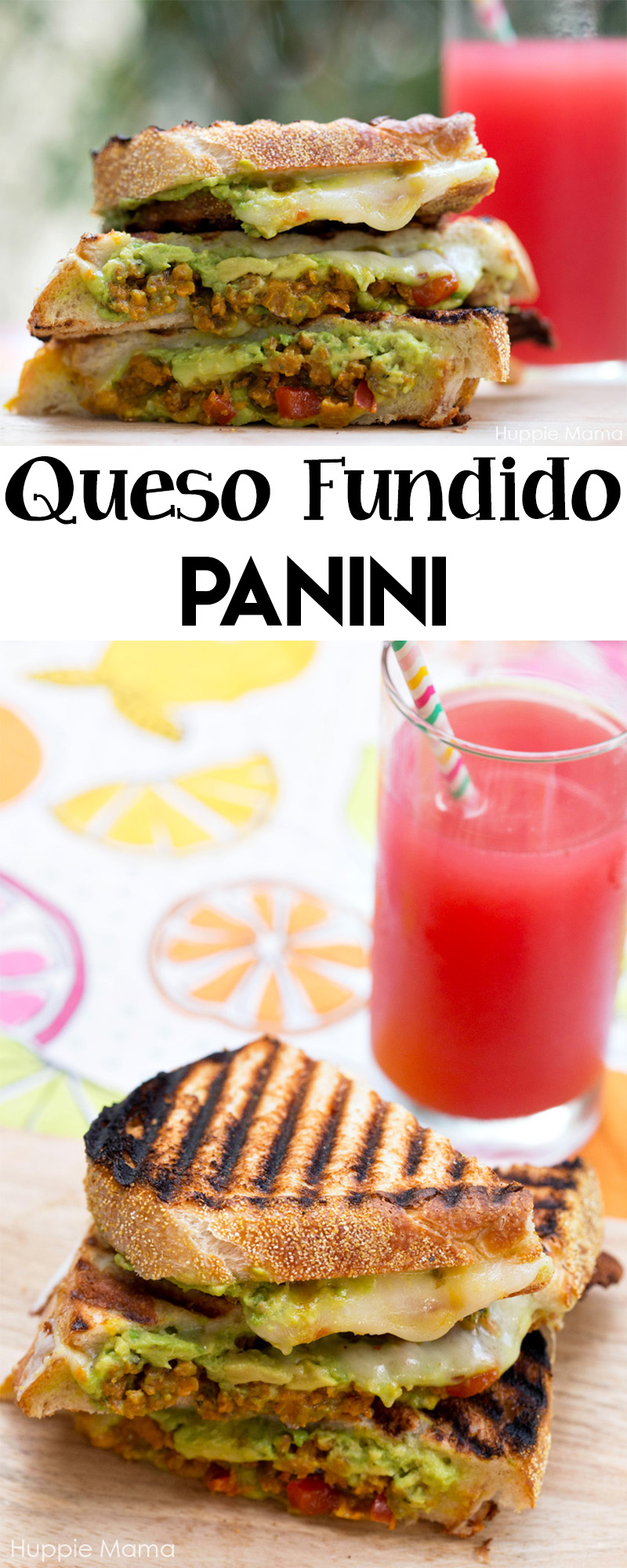 This is a paid conversation written by me on behalf of Sargento®. The opinions and texts are all mine.